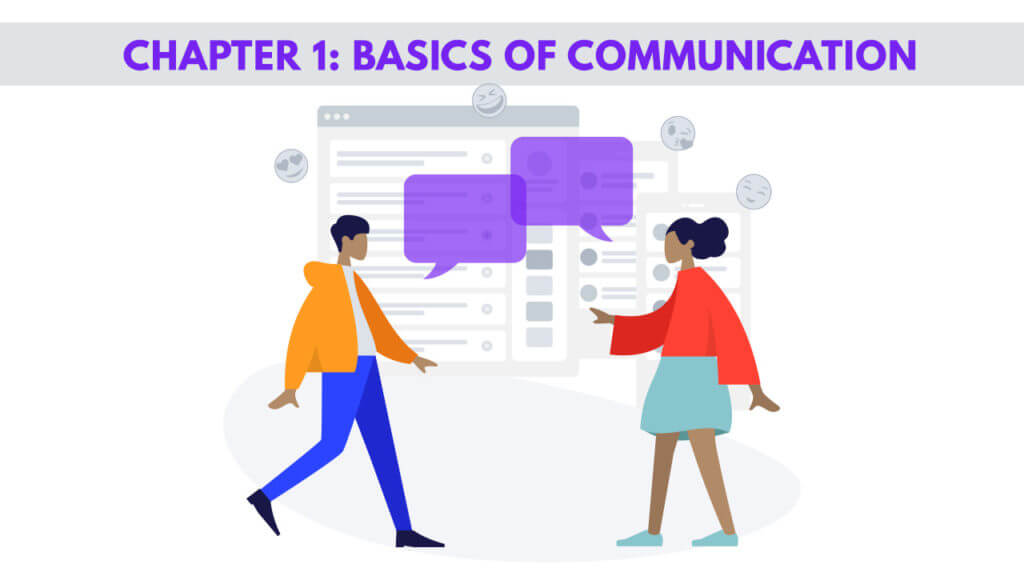 How to Start the Communication with Girls
Basically, you don't want to be that kind of guy who bothers them 100 times a day. They don't wanna see yet another freak who is starting the conversation with the same old but not gold "Hey beauty".
You need to be creative, to rise from the crowd. Girls on dating websites probably receive, on average, around 10 messages from different dudes daily. It's like you are applying for the job. You need to know how to stand out from the crowd.
Is your dating app giving you the best chance for success?
Make sure to take our online dating site/app quiz to find out.
People who follow our dating site suggestions have on average 2 more dates per month.
Let's check out some of the examples of how NOT to talk to girls:
Nerdy openers
I think I'm officially in love – nerdy and creepy at best.
I open chip bags from the bottom, I'm a rebel. (This is actually coming from our study. There were actually boys trying to sound this nerdy)
I know you are out of my league, but let's cut to the chase and ignore my message right now. (I mean if you are expecting some answer, what would it be? Stupid as hell)
Btw that blouse you are wearing is not a real Tommy Hilfiger. The real one has blue and red instead of light blue. (Or any way of correcting something that's on her picture, that shows her imperfections, that makes her less valuable)
You get the idea of what might sound weird and nerdy. In most of the cases, nerdy openers will be ignored.
There is a tiny line between nerdy openers and those edgy, mean openers.
Let's check out some of the examples of edgy openers.
Edgy openers
Aren't you a trouble, girl?
Damn, girl, you are definitely looking for trouble.
I can see you are not "take home to mama" kind of girl. And I like that.
You ain't my type, but again, my type sucks.
You look crazy, happy crazy, like party crazy. Let's party, girl.
Your parents won't like me. But we can hide, it's more interesting that way.
You see that these are a bit edgy and can backfire. However, they might actually work. Who knows what's in those little long-haired heads.
Then again, there are some general openers that might just work. Those are sweet and funny openers. I mean, being sweet and funny? Who can resist!
Sweet openers
Ask her something about herself that you can find about from her picture. Maybe she has a dog, a cat, or whatever. Ask her what her favorite breed is. Or if she is interested in some pop music, ask her if she went to any good concerts lately.
Or you can just go with simple lines such as:
I haven't seen in a prettier smile in a while. It made me rhyme!
I'm way outclassed with that profile! Help me build my stylish profile, be my wingman!
Are you a cat or a dog person? (Seems like a normal chit-chatting, which should exactly be, a nice start)
I wonder if that smile is as adorable in real life as it is on that picture… (and then ask her something, it will increase the chance of her responding).
I just watched "_____" movie. The main actor looks exactly like you. And main actors are often cute (It will look like you messaged her naturally).Would you like to know which movie it was? (then, you can give her "Alien (1979)" to make a joke).
Your goal is to initiate small talk. Ask something that gives her no reason not to answer:
What made you smile today? (This one is a better way of asking her how was her day)
Have you seen this move/ heard this band? (If seen, bond with her, ask for an opinion, if not, introduce her)
What should I cook today? (It seems stupid, but actually is an unusual question that works even if you have no idea how to cook. It shows that you have some cooking skills and even opens potential "I can cook us some delicious dinner sometime". Food connects people, use it smartly!)
Ask questions. I remember the advice I got from an old pal: "Just ask questions and pretend that you are listening". I always laugh at this one.
It's 50% true. Ask questions!
What song have you been listening to lately?
Tell me the best joke you got (although ladies lack humor, in general, never underestimate the power of it)
What's the worst opener text you received?
Compliment something she cares about. Of course, there will always be girls who care about the looks, so compliment their look, then.
Attractive girls get tons of attraction. If your texts are boring, you are boring too. That's a fact.
By this, I mean, you should not send some crazy humorous texts that melt any heath, but simply send some texts infused with your unique personality.
How do you know you got a bullseye text ready to be sent?
You can feel it. Literally, a good text feels like it just has to be sent.
Now, what you need to do, and this is the number one priority is to start slowly.
I know that bunch of us are tempted to start flirting right away but keep in mind that this can backfire if started at an early stage.
There will be time to flirt, but for now, just start chit-chatting. If you come on too hard too fast, it may scare her off.
Simply, stand out from the creepers by being a gentleman, even if you are not one. Once she starts relaxing and lowering down her guard, you can start flirting.
One thing is sure- as long as you are receiving winkyemojis, and a lot of other emojis, you are doing great.
This brings us to another part- emojis!
Emojis use- In general
Emojis are one valuable tool in your kit. You need to know how to use them, and not to overuse them. You need to know when to use them and use them with style and some logic.
It sounds funny that emojis can change anything… But in fact, they are better emotion transmitters than the words. So, whenever you need to transfer some emotion, use certain emoji.
Example: you are joking, but it's edgy. No one can tell if you are joking or not. Putting a smiley at the end might give some guidance.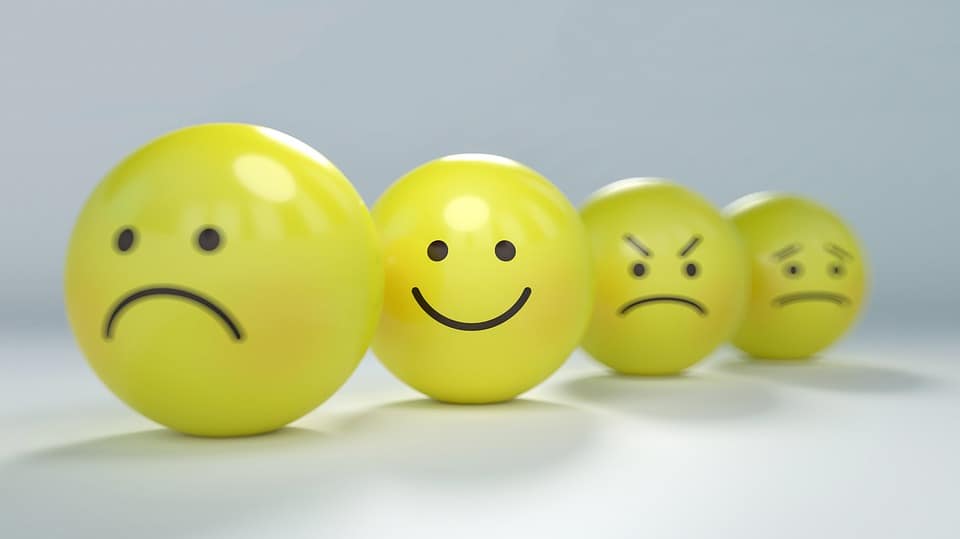 Needless to say, your sentences shouldn't all finish with emoji. That's overusing. Putting them everywhere will just make them less valuable, and when you really need them, she will be like: "just another smiley from this dude".
Imagine winking at her all the time. Lame, stupid, and unnecessary. Instead, wink only when you say something flirty, something worth winking (even in those case scenario it can be tricky, but we will discuss it later). Save emojis for when you'll really need them, and you are sure they'll land.
Know when to stop
Things are going great, you are texting all the bullseyes, she is going crazy over your messages, everything is blushing, love is in the air- that's great! Wooohooo!
Then, you don't know when to stop, your messages are becoming less and less interesting until she finally loses her interest completely.
Instead, you need to take a bow and leave her speechless. It will make her wanting more, and for God sake "how can he leave first"???
She might take a while to text you back (again), as she is not used to doing the first moves, but if you grabbed her attention, she'd definitely do.
So, stay cool, casual (read it: not desperate), like she is not the only girl in the world, as she is not, and don't be available all the times.
If you are on the leash and always there to entertain her, you are a loser, not successful online dater, I tell you that.
Move to the next step
Texting is great, highly interesting, and everything, but, you'll eventually want to see her in real life (if you want to actually succeed if you know what I mean).
If the texting part is going well, make plans with that girl. Why wouldn't you? Even if she refuses a couple of times, oh well, not a first, at least she will know that you have a certain interest in meeting her offline.
Should we even say that there is a huge difference in inviting her out for a coffee and inviting her to your place at 2 AM?
Take it slowly, invite her on some creative date! At this point, you should have a clue of what she is a fan of. So, you found out that she's a movie freak? The example is fairly stupid and irrelevant, but take her to the cinema.
Of course, don't be so cliché. Okay, here is a better example: "I'm into horses, but I've never ridden one".
Does this ring a bell? Take her to ride a horse. I don't know, take her to the zoo, somewhere public.
Don't invite her to the woods, obviously, as she won't be probably interested in seeing you for the first time in a jungle (honestly, you are a kidnapper, even if you are not). Be creative; that's the point.