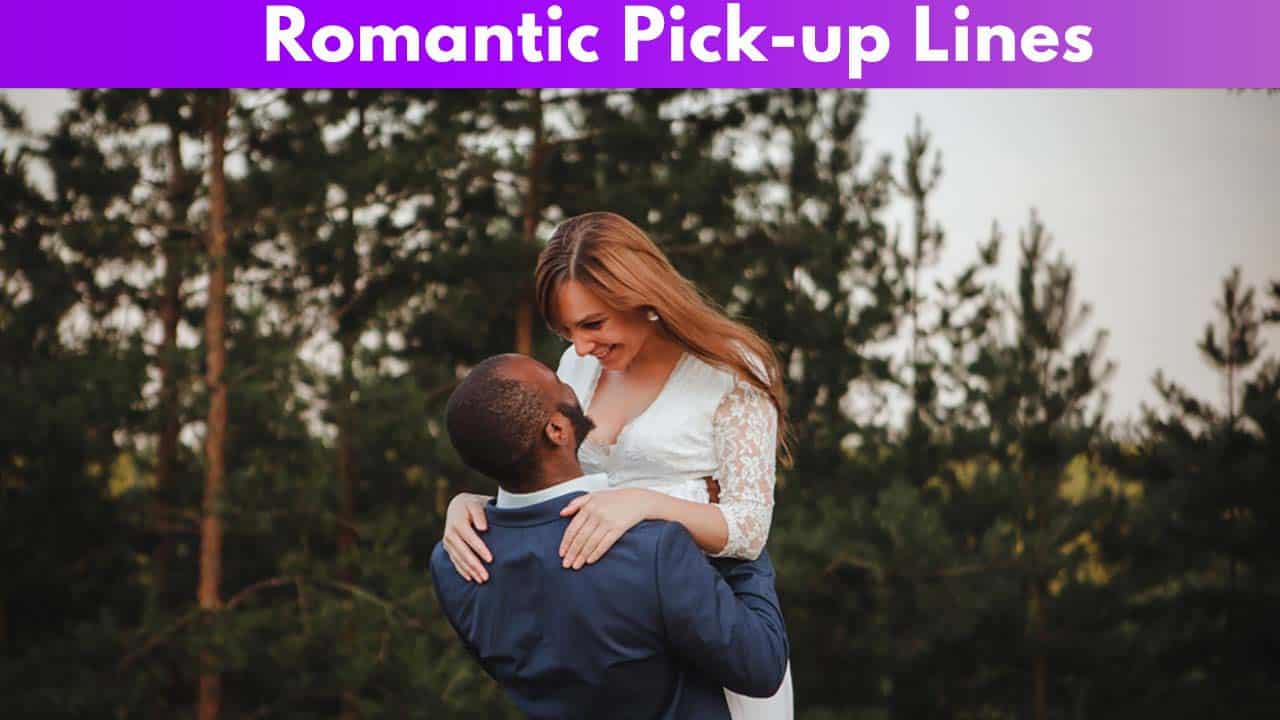 For sure, at least a couple of times in your life you probably heard people say romance is dead, right?
Well, with all this modern age technology where everyone is online all the time and with so much different and a faster lifestyle with a lot of stressful things to worry about every day, as a generation we probably lost a bit of that sense for romantic gestures.
So obviously it's not so hard to believe when someone says it. The point is, you don't have to be like the others.
It's finally time to ask yourself when was the last time you used some romantic pick-up lines?
OFL Top Recommendations based on 100,000+ Survey

"Serious Relationships"
"Discreet Hookups"
"Best Course for Men"
"Quick Flings"
"Normal Hookups"
"Our Quiz"
Whether you are meeting new people online or in real life you can always incorporate a bit of romance with a cute and quirky pick-up line that can help score you a couple of points with the person you are crushing on or a new potential partner.
Of course, even if you are in a relationship or already have someone, these can be useful to remind them just how important they are to you and how you can win them over each day with your love.
Probably you will at least put a huge smile on their face and isn't that the point at the end of the day?
Thankfully, we are here to help you with that!
Is your dating app giving you the best chance for success?
Make sure to take our online dating site/app quiz to find out.
People who follow our dating site suggestions have on average 2 more dates per month.
Break the ice!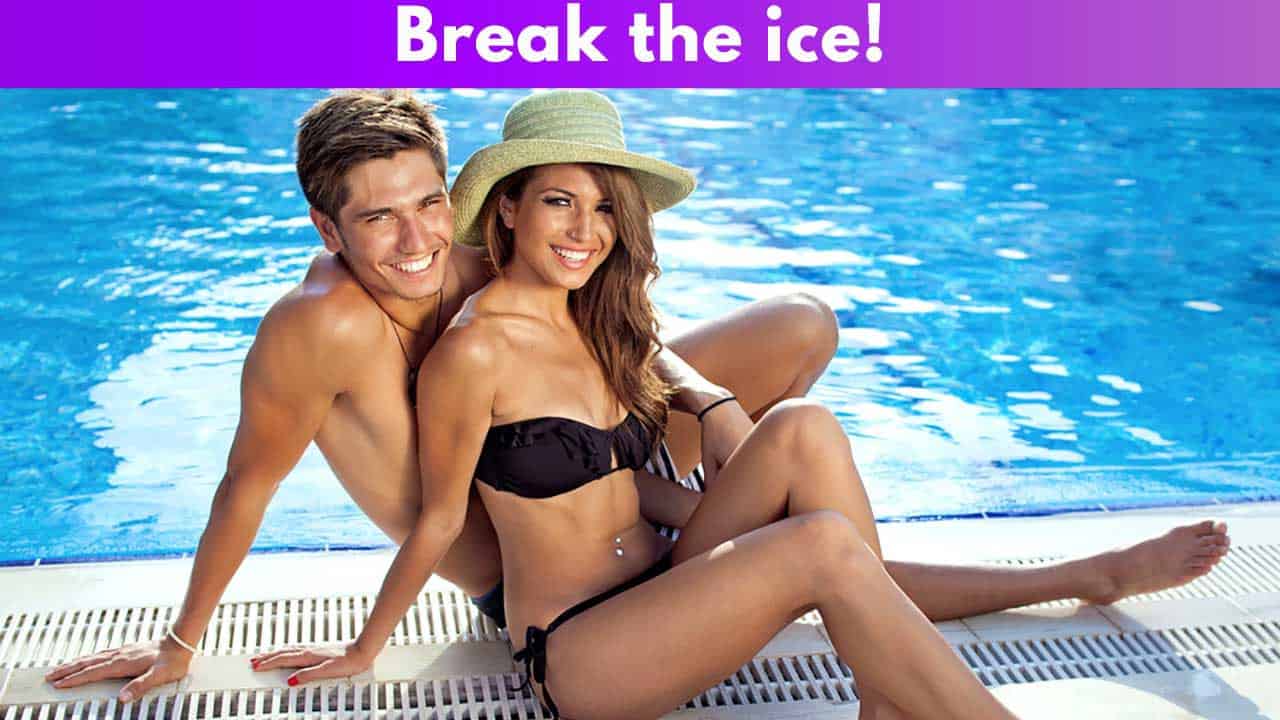 With all the pick-up lines or with approaching someone in general, the most important thing is that you need to leave a memorable impression on whoever you are talking to.
If something you say doesn't intrigue them, you will basically never get their full attention.
So the point is to try to be as original and thought-provoking as you can so whoever you are having a conversation with will think you are an interesting and fun person and they might try to get to know you better.
Here are some examples, these are perfect for approaching someone new whether it's a message or even someone you just saw at the club. These are known as the "icebreakers" :
Did I just feel an earthquake, or did you just shake my whole world?
Do you know any martial arts? Because your body is kicking!
What is such a shining star doing so close to the planet Earth?
Falling for you would be a very short trip and I want to start right now.
Do you have a map? Because I think I'm getting so lost in your eyes.
Your smile just lit up this whole entire room so I had to come over and meet you.
Hi, my friends think that you are kind of cute, but I don't think so. I think you are the most beautiful person here.
I was going to say something really charming and sweet about you but when I saw you I was left completely speechless.
It took me four tries to approach you. I just kept losing my breath …
Did I see the sun came out or did you only just smiled at me?
Are you this gorgeous on the inside as you are on the outside?
Your eyes are so beautiful.
If I had a rose for every time I thought of you, I would be walking through a field of flowers forever.
You're so sweet you could potentially put Hershey's out of business.
The only thing your eyes haven't told me yet is your name.
I thought diamonds are the prettiest thing in the world until I saw you right now.
Did we ever have a class together? Because I could have sworn we had chemistry.
I think I just found the girl of my dreams.
Your hand looks heavy, please let me hold it for you.
Release your inner poet!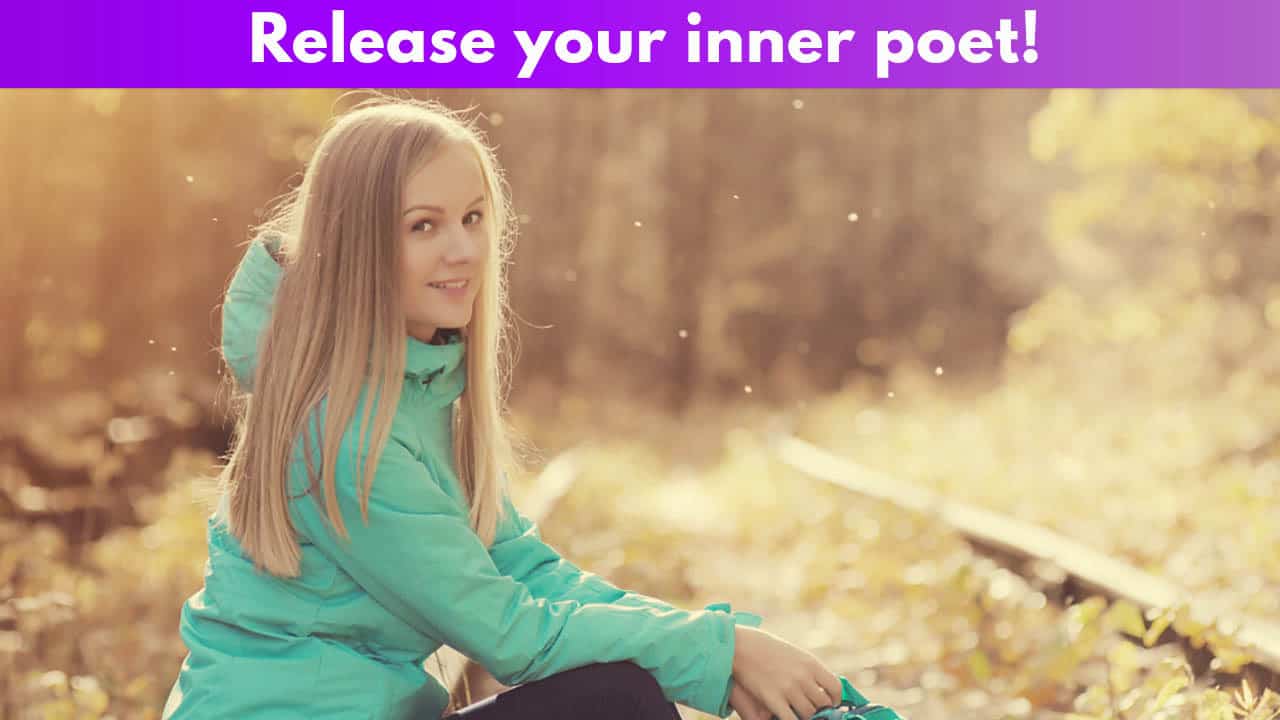 On the other hand, a good option is to try to search for inspiration in people that wrote romantic literature for a living, right? All of those romance novels are not classics without a reason!
Although it is good to keep up with your reading and go through a good book every once in a while, it's understandable that it takes a lot of time.
Now, you don't have to have any special talent for writing, be the new Shakespeare or write poems like Lord Byron, but they can maybe influence how you can approach this conversation!
These romantic pick-up lines can also be super useful in case you have been talking to someone for a while and you are finding a way to express your new and exciting emotions.
Like these ones here:
After seeing you I finally understand why Romeo would die for Juliet
If you had nine roses and you looked in the mirror, then you would see ten of the most beautiful things in the whole world.
I value my breath so it would be really nice if you didn't take it away every time you walked by.
I think the gaps between my fingers were made for yours.
I love to be beside you because you're my better half!
I just want you to know that when I picture myself happy, it's with you.
If your heart was a prison, I would want to be sentenced to life.
Is this magic? Because every time I look at you, the whole world disappears.
I know, I'll never have a chance with you but will you give me a chance to hear an angel talk?
So, I finally found you…the girl of my dreams!
I'm going to spend tonight dreaming of you.
God was showing off when he made you.
I need you like a heart needs a beat.
If a star fell for every time I thought of you, the sky would be empty.
My home is unquestionably not a castle, yet you are the princess of my heart.
I might want to be the air you inhale, the Sun that illuminates you, yet what I might want the most is to be the affection for your life!
There is no better tune that when you call me by my name.
In my fantasies you are mine, however, in my life, you are my fantasy.
Would you be able to give me bearings to your heart? I appear to have lost my way in your eyes.
On the off chance that I was your sweetheart, I would be a skeptic since I would have nothing else to approach God for.
The Moon claims the night like the Sun possesses the day. Furthermore, you possess my heart consistently any day.
I don't have a most loved spot, however, I am certain it is by you.
The delicacy in your eyes chokes out my heart.
If I had a star for every time you brighten my day, I would hold a galaxy by now.
Even silence is amazingly beautiful when you are near me.
If you sense it will work the best, try to be funny
OFL Top Recommendations based on 100,000+ Survey

"Serious Relationships"
"Discreet Hookups"
"Best Course for Men"
"Quick Flings"
"Normal Hookups"
"Our Quiz"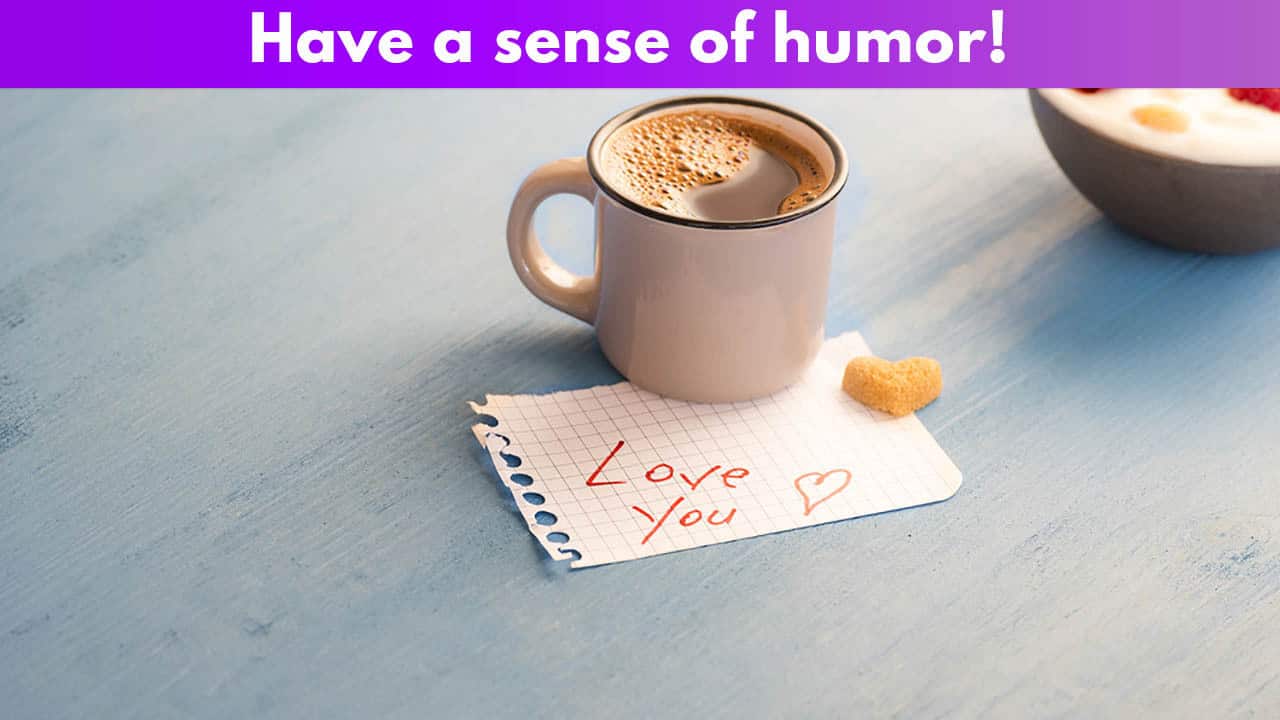 The majority of people in this world would say that a sense of humor is the most attractive trait that anybody can have.
Everyone loves people who make them laugh and make them happy, so why not be romantic with a bit of a sense of humor?
In case you think your crush will most likely fall for your humor, you can also try some funny pick up lines, that will at least get you they cutest laugh:
You and I would look perfect together on top of a wedding cake!
Help me! I have fallen for you and I can't get up!
I need heart surgery because your love is blocking my blood circulation!
You must be an interior decorator because, from the moment I saw you, the whole room became beautiful.
I know where you would look the most beautiful. Next to me!
Are you a boxer? Because you're already a knockout!
Are you Google, because everything I'm searching for is you?
if you were a burger at McDonald's, you would be named McGorgeous.
Do you come with coffee and cream because you are sugar?
If you like water then you already like 74% of me.
Kiss me if I'm wrong but dinosaurs still exist, right?
Are you a tower? Because Eiffel for you!
You must be a keyboard because you are just my type.
You must be a banana because I find you a-peeling.
My zombie apocalypse plan has been rewritten and it now includes you.
I wish I was drunk right now so I could see two of you.
My life would be like a broken pencil without you, completely pointless.
You: Do you many letters are in the alphabet? Them: 26! You: I thought there was 21? Them: Umm, no! You: "Oh I must have forgotten the letters U R A Q T"
I wish I was drunk right now so I could see two of you.
If Taylor Swift can do it, so can I!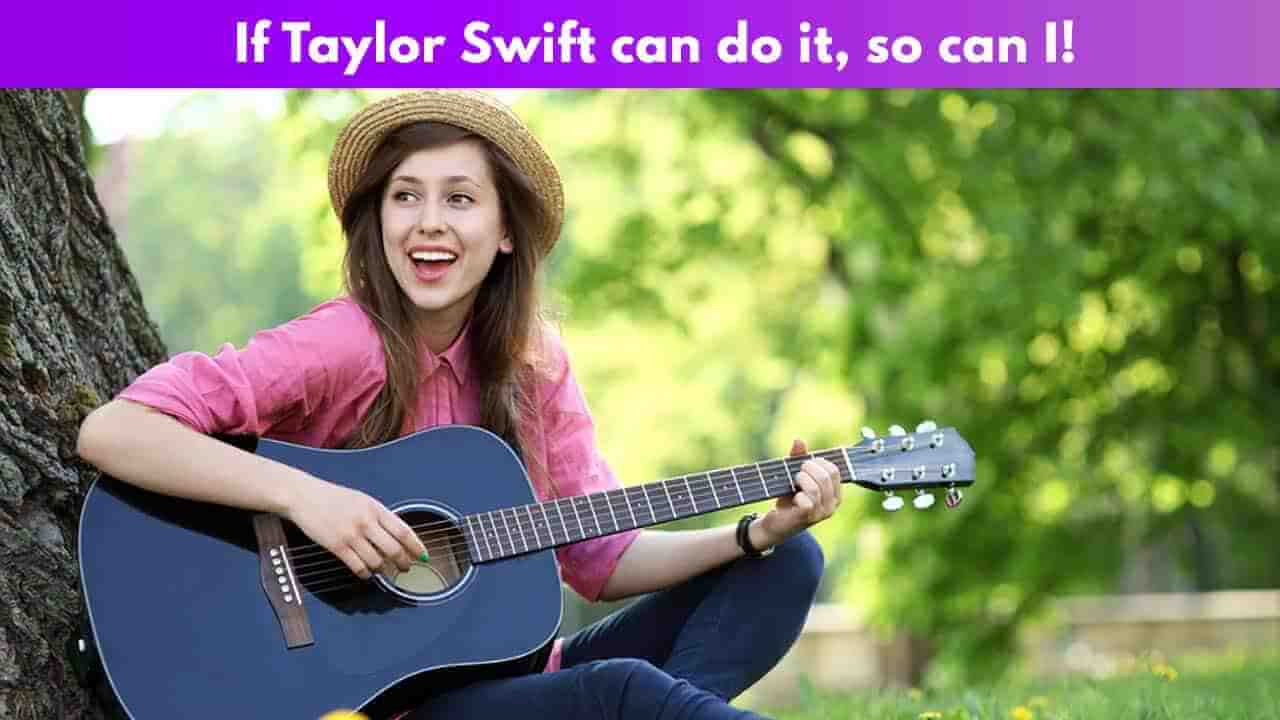 With so many amazing talented artists out there, popular songs are full of inspiration to use to get that special one to notice you. The good thing is, you don't even have to try! You hear popular songs while buying groceries in a supermarket or on the radio on your way to work. We all hear songs and suddenly a lyric strikes us and we identify with it. Maybe, sometimes you just need to pay a little bit more attention and you will pick up a perfect line to use later.
"And when you smile. The whole world stops and stares for a while. 'Cause girl you're amazing. Just the way you are." – Bruno Mars, "Just the way you are"
"Take my hand, Take my whole life too. Because I can't help falling in love with you." – Elvis Presley, "Can't help falling in love"
"Baby it's you. You're the one I love, you're the one I need, you're the only one I see."- Beyonce, "Love on top"
"Take a piece of my heart and make it all your own, so when we are apart, you'll never be alone." – Shawn Mendes, "Never Be Alone"
"Your heart is all I own. And in your eyes, you're holding mine." — Ed Sheeran, "Perfect"
"Anything you say can and will be held against you, so only say my name"- Fall Out Boy, "Just One Yesterday"
"Should I try to hide the way I feel inside my heart for you?" – The Zombies," The way I feel inside"
"Beautiful girls all over the world I could be chasing, but my time would be wasted because they got nothing on you, baby."- B.O.B and Bruno Mars, "Nothing on you"
"I know you've heard that worn out line about love at first sight. Well, I never knew those words were true until you walked in tonight. "- John Michael Montgomery," Be My Baby Tonight"
"I don't know your name but I love your smile"- Justin Bieber, "Out of town girl"
"You fit my poem like a perfect rhyme"- Taylor Swift, "Holy Ground"
Be careful as you use romantic pick-up lines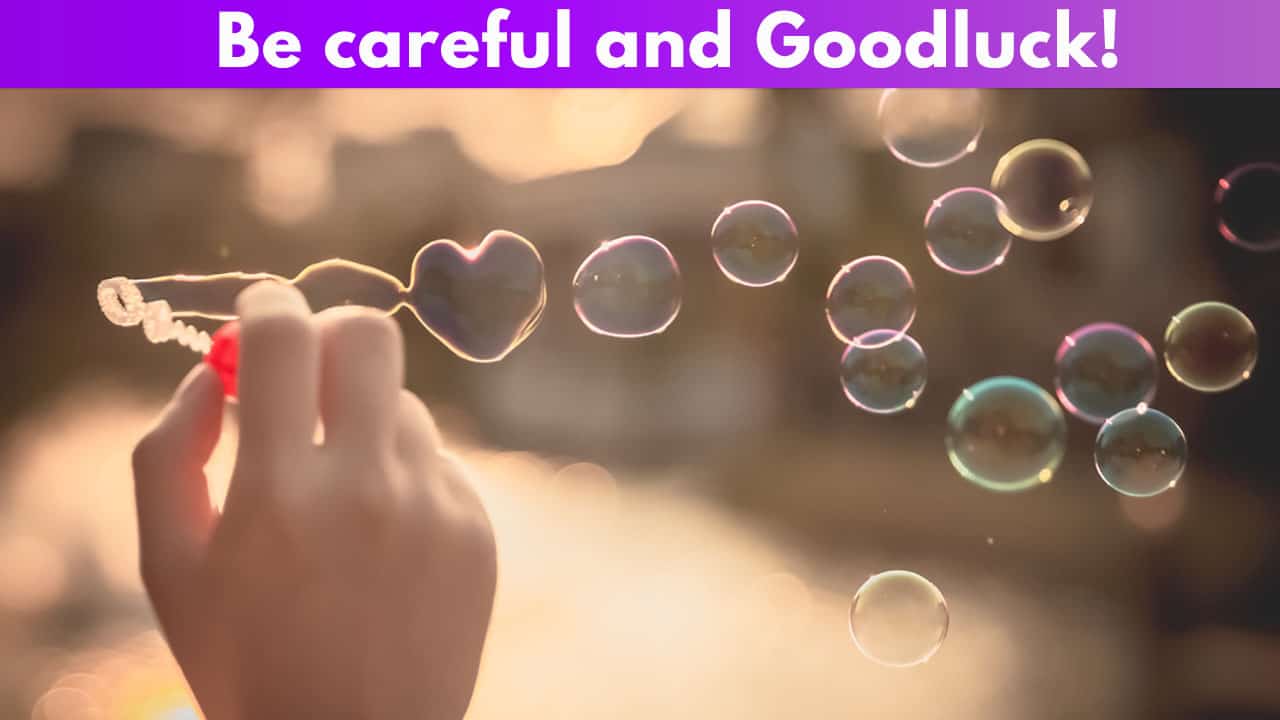 In the end, of course, we still advise you to be cautious when using some of these romantic pick-up lines in general. You should be aware that not all people feel comfortable with this approach, especially from strangers. Also, you should be careful about which romantic pick up line you are using because sometimes they can come off as to upfront or even needy.
You are trying to make a good impression at the end of the day, so make sure you think through if you are using the best one for your current situation before making your first move to get a perfect date.
Good luck and let the Cupid do the rest!