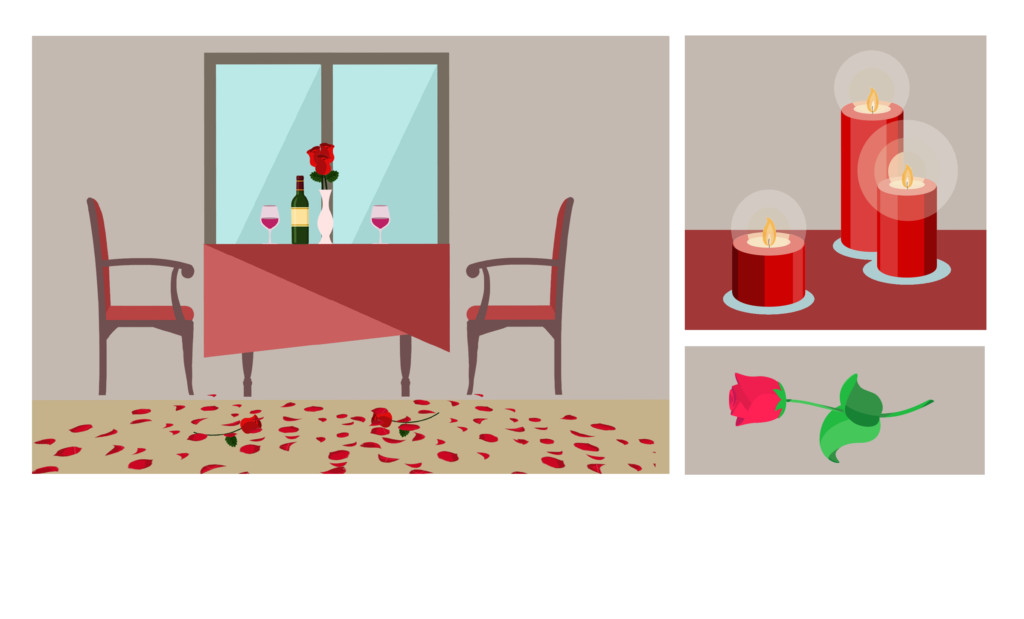 Hey all and welcome to my Romantic Evening Ideas article!
We could all use some ideas for creating that perfect romantic evening with our significant other whether you've been married for years or recently started dating, whether you met online via an online dating site such as Match.com or eHarmony or you met via traditional methods.
Sadly the commitments of our daily lives mean that romance is often pushed aside. Additionally you might hear people saying that romance is overrated; however, this is far from the truth as romance is an integral part of any successful relationship.
Now let's get something straight; romance isn't always about having a candle-lit dinner or taking a stroll under the stars with your boyfriend/girlfriend. What it means is that you must examine yourselves and your relationship to determine what romance means to you as a couple and to do your best to provide each other with the love and affection that you both deserve.
OFL Top Recommendations based on 100,000+ Survey

"Serious Relationships"
"Discreet Hookups"
"Best Course for Men"
"Quick Flings"
"Normal Hookups"
"Our Quiz"
Because we understand that sometimes you need a little direction to get your creative, romantic juices flowing, we have put together a list of things that both men and women can do to plan a romantic evening for their partners.
Let us get right into my Romantic Evening Ideas guide! I also suggest checking out some of my other articles such as the best first date ideas, what makes a good girlfriend (and BF) and 14 signs of a healthy relationship.
An incredible guide to help keep your online relationship afloat and romantic till you meet each other.
Loving and caring for a partner far away may be difficult but with this guide, you will find an easy pathway to a successful relationship.
Is your dating app giving you the best chance for success?
Make sure to take our online dating site/app quiz to find out.
It's a fact that people who follow our dating site suggestions have on average 2 extra dates per month.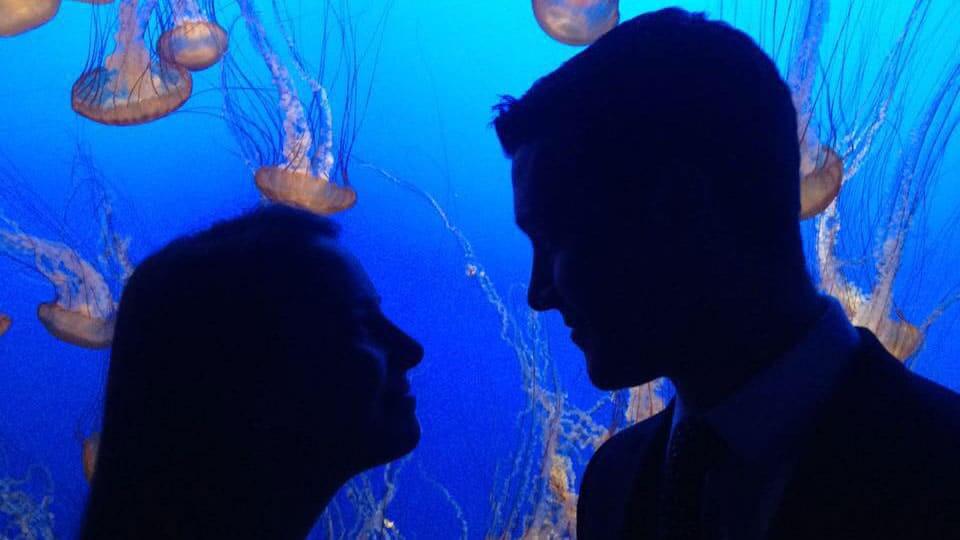 Bring out Your Romantic Side
Whereas a woman is wired to always think up ways to spice up a relation or marriage, there is nothing wrong for a man to create a perfect romantic evening for both of them to rekindle the flames and passion of love. While it is important to be romantic, do not forget to carry your partner along.
From Him to Her – Romantic Evening Ideas that Men can Plan for the Women in their Lives
Men, please don't wait until your woman draws you a map detailing how she wants to be romanced. It is safe to assume that almost all women want to be romanced so yours should be no different.
There are many things that you can do so sweep her off her feet. Here are some things that you can do to romance your girlfriend/wife.
Surprise Her
An evening of romance doesn't have to start in the evening. You can start by surprising your woman with a special gift during the daytime.
If your girlfriend/wife works then that is even better because your special gift to her at work is sure to make her co-workers jealous and in turn makes her feel super special.
Sending her a gift during the day will do two main things for you: gives her the feeling of being loved immensely and builds up her anticipation for the next time that she sees you. Some potential gift ideas are:
Flowers – this seems cliche but trust us it works and it never gets old with most women.
Candy or Chocolate – this will only work if she has a sweet tooth
A card – never underestimate the power of simplicity. Keep the card short and sweet with a little hint of things to come
Something that she mentioned – if she mentioned a piece of jewelry in passing then you can surprise her with that as a gift if your feeling motivated
Make the Home a Romantic Scene
Now that you have caught her attention and you have got her thinking about you throughout the day your next step is to take the romance home.
Set the tone for romance by creating the right ambiance. Things that you can do quickly are: selecting the right type of music, lighting, and menu.
This is easier to plan when you do not live with your partner; however, if you're married, then this does take a bit of planning.
The best way around this is to either take a day off from work or to choose a day when she has a lot of things to do and use that time to prepare your house.
Now you could go to a hotel, and nothing is wrong with that; however, going to a hotel takes away from the element of surprise as you do need to inform her that you are taking her out.
OFL Top Recommendations based on 100,000+ Survey

"Serious Relationships"
"Discreet Hookups"
"Best Course for Men"
"Quick Flings"
"Normal Hookups"
"Our Quiz"
Additionally, hotel romantic evenings do cost and can leave a dent in your pocket.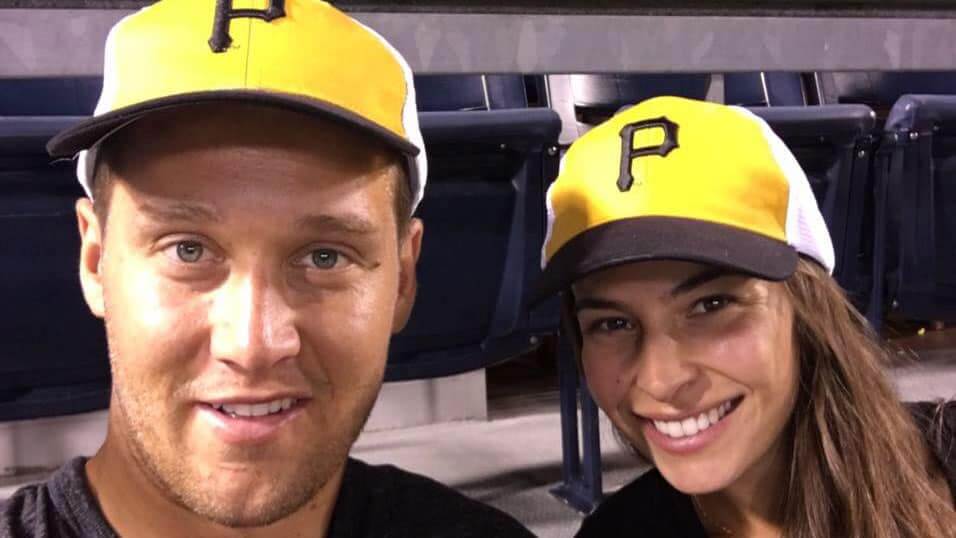 Make the Music selection Personal
One of the best ways to set the tone for romance is to select the right background music carefully.
Please do go ahead and select music that you know she likes, music that is sure to get her hot and bothered. You can put this play-list n a CD (if you still use them) or you can create an MP3 or MP4 file on a Flash drive.
Whatever your storage method she will appreciate the effort.
Cook the Meal Yourself
Dinner type romantic evenings are nothing without the meal.
To make the meal even more special, you must do one and only one thing: cook, cook, cook. You have movies that make it seem as if the best romantic dinners only happen in restaurants; however, that is not always the case.
Although a woman would love an uber-chic meal prepared by a 5-star chef, guaranteed that she will be just as appreciative (or even more) with a meal prepared by her man.
Guys please don't make her a Mac & Cheese dish (unless this is something that means something to the both of you).
Instead get out a cookbook and look up some simple, easy to make romantic meals. Here are some great romantic dinner ideas. We will leave it up to you to find the detailed recipes.
Creamy Cajun Chicken Pasts
Chicken Marsala
Sticky Pork Chops
Chocolate Covered Strawberries
Chocolate Mousse
Balsamic Chicken
Spicy Shrimp in Coconut Milk
Creamy Fruit Salad
Greek Baked Shrimp with Feta
Pan Grilled Thai Tuna Salad
The recipes for these meals can easily be found online. If you are not so confident in your cooking skills, then you can try it first before preparing for the big night.
Ladies from Filipino, Brazil, Caribbean and Colombia will appreciate a good meal.
Here is a good article on how to make a homemade dinner for a girl.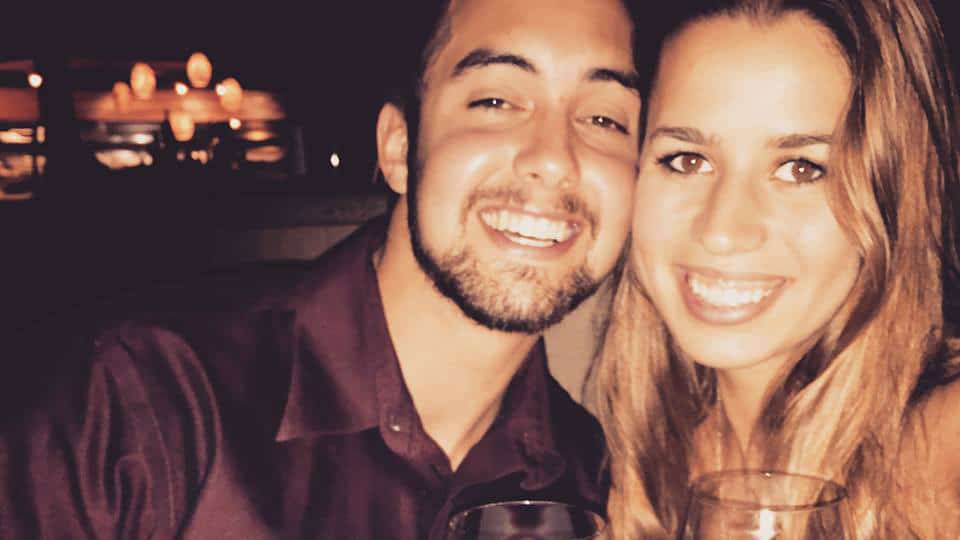 Listen
Sure this is not doing something out there such as buying her flowers or cooking her a wonderful meal but since most women love a man who listens to them.
When you are trying to be romantic for her, do make sure that you actively pay attention to her while she speaks. Listening doesn't mean that you must sit back and be quiet, feel free to ask her questions and ask her to share her thoughts with you.
Make the romantic talk a two-way street. Here is how you can get the conversation going while utilizing your listening skills:
Ask her what she is thinking about
Reminisce – Remember old times of when you started dating, just got married or anything appropriate
Talk about the things that turn you on – well this is a romantic evening after all
Light Her Fire – Literally
So your meal is done, what next? It is time to take it to the bedroom and with the bedroom comes candles. Candles are a great way to set the tone of a romantic night.
This is especially good for people who do not have the luxury of a fireplace. Men one bit of advice, please don't walk into a store and pick the first scented candle that you find.
Instead, make sure that you select a scent that she loves. If you don't know what she likes then be sure to ask the salesperson in the store to get some suggestions.
Re-invent the Bedroom Activities
We are not going to tell you to want to do between the sheets, but what we will say to you is to make the sex more exciting by enhancing the setting in ways that you have never done before.
This could mean using satin sheets, rose petals, sensual massage oils… your options are limitless.
You can also delve into learning new sexual positions or different types of foreplay, make sure that it is something that she also always wanted to explore.
And if you use some moves that you rarely make that she likes, then all the better.
Make it Last
Your romantic evening doesn't have to end when the evening ends. One of the most romantic thing that you can do for your woman is to carry those feelings into the next morning and beyond.
Look back at our 'Surprise Her' tip to get some ideas.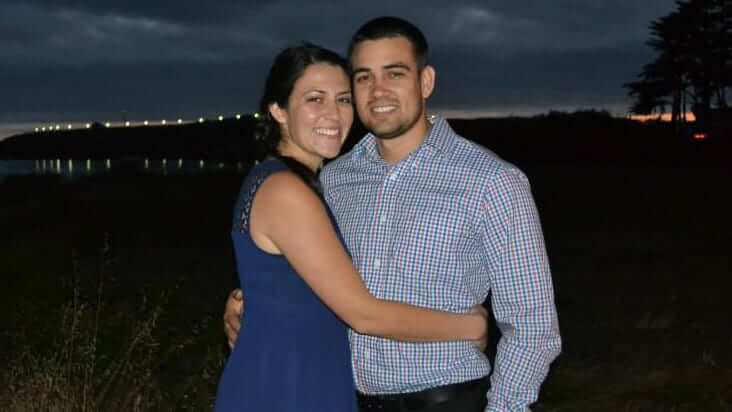 From Her to Him – Romantic Evening Ideas that Women can Plan for the Men in their Lives
So you might be thinking that men are opposed to and don't like to be romanced, right? Wrong!
Ladies this might come as a surprise to some of you, but men too want to be romanced, although they might not refer to it as romance.
What your boyfriend or husband wants is to feel closer to you and to be able to give and receive the physical expression of your love.
He also wants to continue the courtship rituals that you both did when you initially started dating.
Sometimes it can be hard to come up with romantic ideas that he will love because you do not want to go overboard and run the risk of chasing him away, but you do want to express how much you care about him.
The type of romantic evening that you plan for you and your man will undoubtedly depend on how well you know each other and the stage that the relationship is in.
Some relationships are exclusive where plans are being made for marriage, some relationships are in its beginning stages where such plans are not being discussed, while other relationships are with your spouse with whom you may have been married for years.
There are different types of relationship out there choose yours and work with it.
If you have been dating online for a while and you are meeting each other for the first time, give it extra shot and plan that meeting to details and make it memorable.
Determining the stage of your relationship will help you to better plan your romantic evening.
Ladies you can use the same tips listed above to plan your romantic evening with your man, in addition to the following methods that we will suggest.
Dress Up for Him
Remember that sexy lingerie that you bought and wore for him in the earlier stages of the relationship or when you just got married?
Good. Now is the time to bring it out, dust it off and model it for him. Consider dressing up for him now and then. Remember, ladies, that men are visual creatures and they will notice and appreciate seeing you in sexy lingerie.
If the ones you have don't fit then go to your nearest Victoria Secret store (or any lingerie store of your choice) and purchase a new one.
To increase your chances of hitting the mark use subtle ways to find out the type of lingerie that he would like to see you in.
Touch Him, All Over, All the Time
No this does not mean sex, and it doesn't have to be a sensual massage either, although we are sure he would not be mad if the touch did lead to sex.
The type of touch that we are talking could be merely touching his hand while you are out for a walk or placing your hand on his shoulders while walking by his chair.
Believe us, ladies, that if he is really into you, these small touches will set the tone for some romance.
Show up at His Office
Whoa wait, we don't mean to turn up at his office. Men you can relax now. What we mean is to make your presence known throughout the day, and no this does not mean calling and texting him every waking minute.
A quick text saying how much you miss him or how much you are thinking about him or how much you enjoyed his romantic evening is enough.
Feel free to send him a suggestive email or text or things to come the next time you meet (or when he comes home).
Break Out of the Ordinary
This is generally easier for couples who are still dating than for married couples but sometimes even dating couples (especially if the have been dating for a while) get into a sort of dating routine.
Maybe your routine involves going to the movies or dinner at a certain restaurant. Well, try something different.
Surprise him by going to a hotel or taking a weekend trip to somewhere exotic yet affordable.
You would be surprised by how much he likes this move. Be creative by keeping it a secret yet making sure that he has nothing planned for the evening/weekend.
Make an Event out of Sex
Couples both married and unmarried can sometimes fall into what we shall call "sex-in-the-bedroom-all-the-time" sex routine.
Ladies, this gets real old real fast. If you realize that you have fallen into that trap, then take the time out to mix it up.
Take him back to the passionate sex that you used to have when you first met. Remind him of the sparks you both felt.
You don't need to spend a lot of money to do this either. Simply changing up the ambiance of your house (even for one night) is good enough.
We understand that married couples might find this a bit challenging, and yes it does take some planning especially if you have kids, but it can be done.
Perhaps you can enlist the help of your parents to babysit or choose a time when the kids might be a way for sleepovers, summer camps or overnight trips. Just use your time away from kids wisely.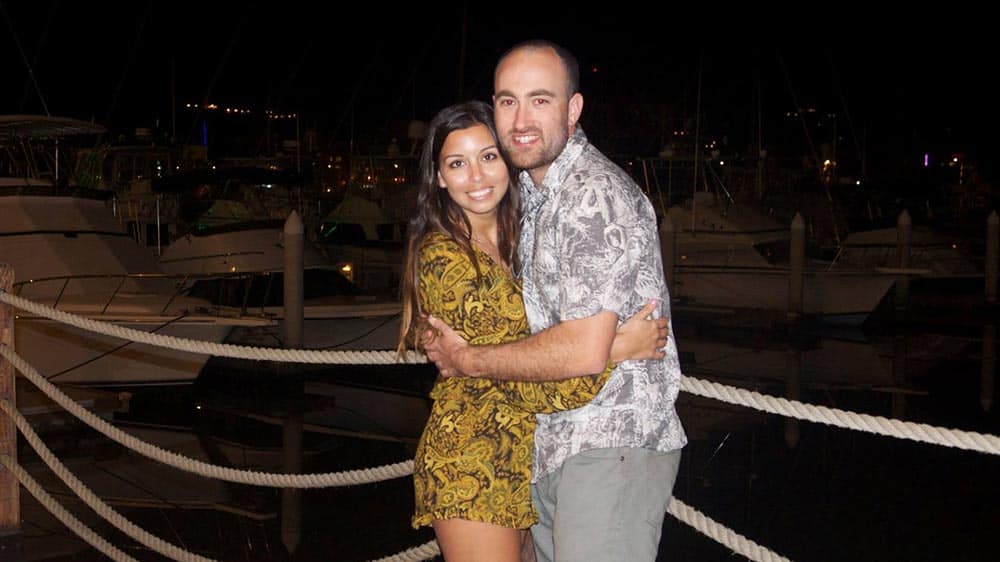 Experiment a Little
Go outside of your comfort zone and try some things that your husband/boyfriend might have shown an interest in.
Maybe he always wanted a lap dance or a striptease; perhaps he wanted to make love to you outside, whatever his interests are why not indulge him a little.
Men find it incredibly romantic when the women in their lives make an effort to do the things that they like.
Make sure it does not bring memories of past relationships.
Hottest Lovers' Guides of the Year:
Bonus Tips
Here is a quick list of great romantic evenings that both men and women can explore with their significant other.
If you're married, then recreate the honeymoon night
Go for a sunset hike
Enjoy some fine wine
Stargaze (or camp out) in your backyard
Take a bath together
Take turns massaging each other
Sit by the fireplace (if you have one)
Whatever you decide to do, remember one thing, put some effort into making it memorable. I hope you all got some great ideas for some romantic nights!
If you're interested in online dating, go check out some of my additional articles such as the Match 3-day trial, my special eHarmony free communication weekend and how to make the perfect online dating profile. Match.com and eHarmony are two fantastic dating websites if you are looking to meet new people.
If you do not know where to start with online dating check out some of my comparison articles such as: eHarmony vs Match, Chemistry vs Match, Chemistry vs eHarmony and eHarmony vs OkCupid!
It's finally here: the perfect guide for long-distance relationship to survive and thrive. You don't need to break up because your partner is moving out of town. You can make it work!