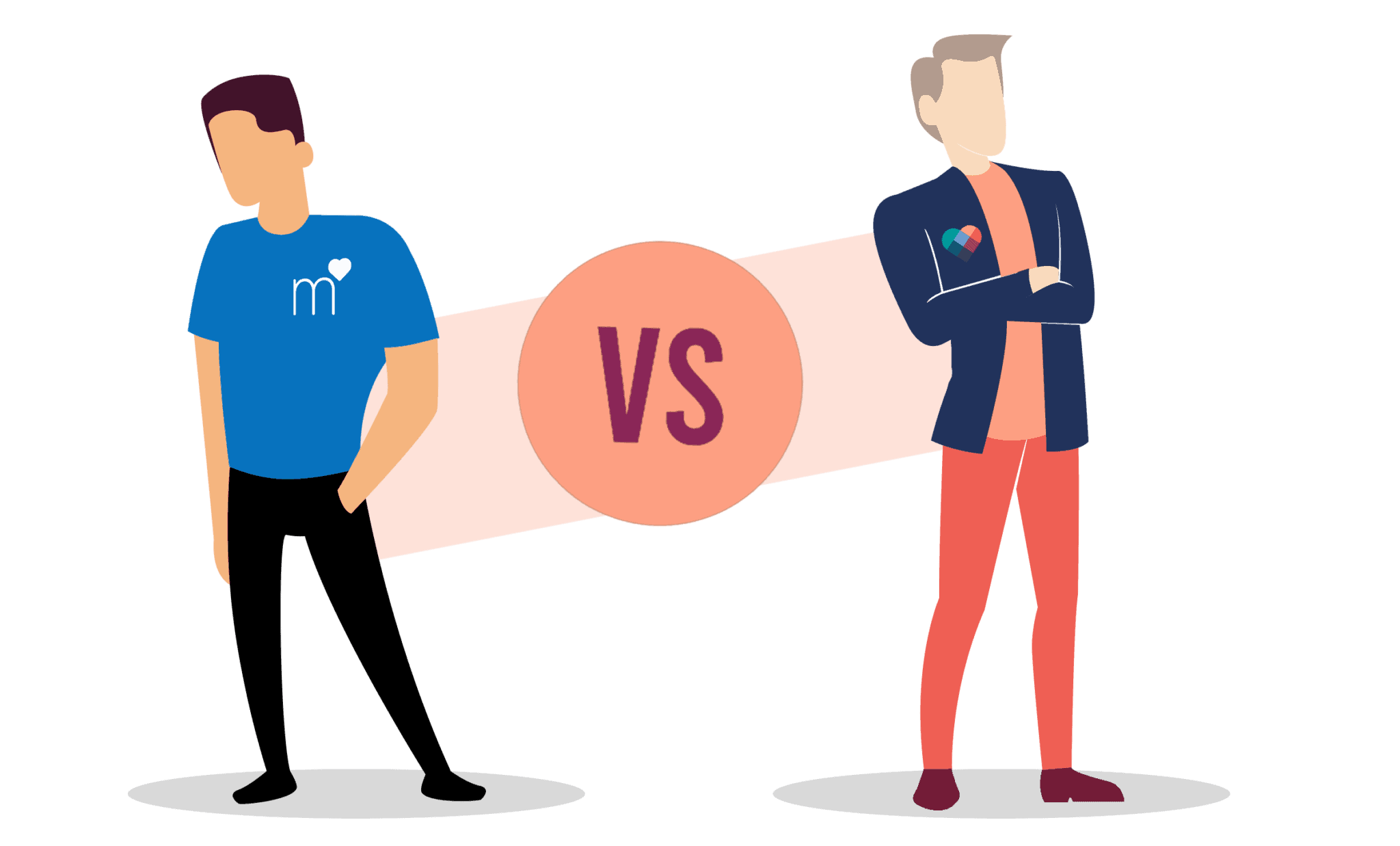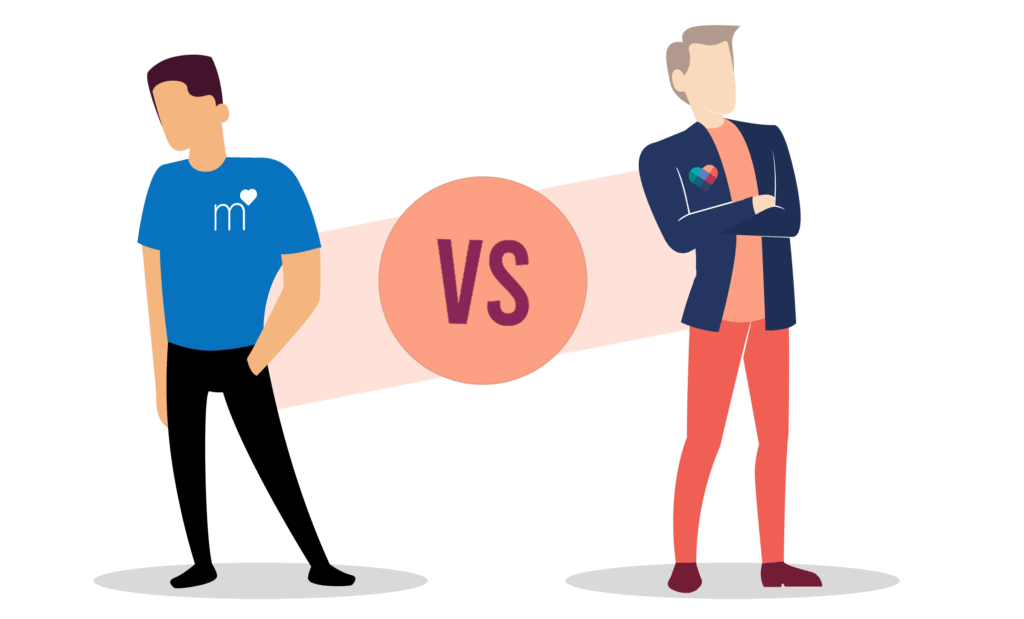 Are you trying to figure out which of these two dating giants is the best? Then you've come to the right place!
We have placed them head-to-head on 6 crucial criteria allowing you to determine which is the better option.
At the end, I suggest checking out eHarmony by Neil Clark Warren and Match.com websites for more details.
OFL Top Recommendations based on 100,000+ Survey

"Serious Relationships"
"Discreet Hookups"
"Best Course for Men"
"Quick Flings"
"Normal Hookups"
"Our Quiz"
Bonus tip: we have found that you can save a lot on eHarmony by signing up on the website (not the app) using this special link.
Also, make sure to check out our full eHarmony review here and check out the individual Match review.
Fantastic read:
The ultimate guide to help you sustain a long-distance relationship. Never has there been a greater and more comprehensive guide on digital long-distance dating.
Is your dating app giving you the best chance for success?
Make sure to take our online dating site/app quiz to find out.
It's a fact that people who follow our dating site suggestions have on average 2 extra dates per month.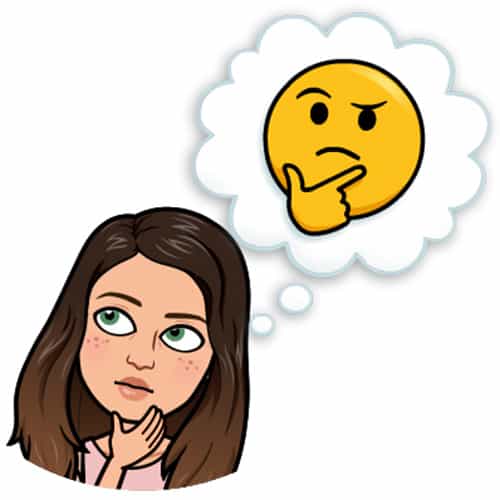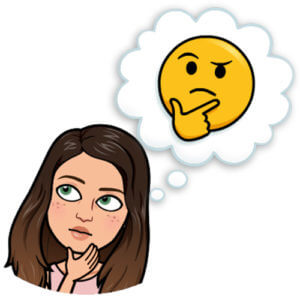 Video Comparison of Match vs eHarmony
Audio (podcast) form for those of you on the go
Introduction
Being single certainly has its advantages: you don't have to check in with anyone, answer to anyone or have to think about compromising for the sake of a relationship.
But we eventually miss having connections with others and the idea of finding a love connection!
This article covers two dating sites and their compatibility matching system. It will help determine which matchmaker is better suited for you. The two giants are match & eHarmony and they have a lot in common, such as their compatibility quiz. So finding which is best can be challenging.
Given the proliferation of technology and the large-scale availability of the internet, it is no surprise dating has gone digital (five facts about online dating).
Increasingly, the average person is turning to online dating sites to assist them in their quest for a significant other, rather than resorting to frequenting bars or relying on friends and family arranging crazy blind dates that only leave them feeling exasperated.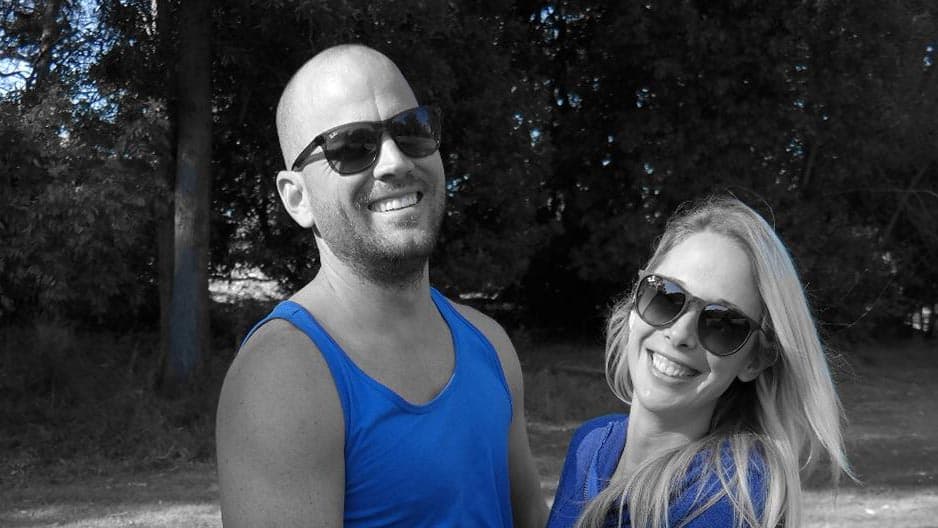 A Brief on Match and eHarmony
eHarmony has 5 million monthly visitors, but Match, with 35 million visitors, offers more matches. Match also has more female members and is available in more countries, while eHarmony's subscription is cheaper at $7.99.
Enter sites like Match.com (my review here ) and eHarmony.com (my review here ) the two most popular, advertised, seemingly successful online dating sites in existence today. Both of these dating websites have been through the wringer times and times over and continue to make improvements.
They have also both been around long enough to build a substantial user base. This means that they have a big pool of fish to choose from regarding finding the person that is most compatible with you. This includes things that matter, such as relationship goals, values, and personal stuff.
eHarmony vs Match quick information
In terms of gender demographics, eHarmony has 51%, a solid quantity, of female users, while Match has slightly more (52%). The average age of users who've had luck on both dating apps is between 25 years old and 45 years old, although Match has a slightly older crowd in general. The cheapest subscription price for match.com is $11.99, while the cheapest is $7.99 for eHarmony. Sometimes there are discounts on Valentine's Day. Both sites receive the majority of their users from the United States, United Kingdom, and Canada, but match.com is slightly more active in the UK than eHarmony.
Most of this information comes from similarweb.
1
2
| | eHarmony.com | Match.com |
| --- | --- | --- |
| Visitors/month | 5 Million | 35 Million |
| % of Male Users | 49% | 48% |
| % of Female Users | 51% | 52% |
| Cost Per Month | $7.95 | $11.99 |
If you do not know the difference between these dating sites and how they work, you can check out these two helpful videos for a better understanding.
OFL Top Recommendations based on 100,000+ Survey

"Serious Relationships"
"Discreet Hookups"
"Best Course for Men"
"Quick Flings"
"Normal Hookups"
"Our Quiz"
How eHarmony works in a nutshell.
Match.com, on the other hand, does not rely as much on a matching algorithm. It has a ton of features to use that can help you meet someone with similarities based on factors that matter to you, such as its search filters.
These filters can include:
Physical attributes such as height.
Age range of interest.
Hobbies and interests.
Education background.
Location.
Since I added an eharmony video I had to add a match video too! I thought it was super cute and catchy 🙂. Actually, I could not stop watching it.
Since both of these sites have been around for nearly 20 years, they've had time to tweak their dating algorithm, improve their user interface, and make overall changes that will improve the success rate of finding that perfect match.
Overall popularity: Some Quick Stats for you Guys and Gals
Currently, eHarmony is finding daily matches for its million users in over 150 countries whereas Match is in 25. Regarding the market in the United States, eHarmony claims about 14% of the online dating platforms whereas Match claims 24%.
Match.com has the highest percentage of second dates compared to all the dating platforms online.
What's trending between the two over the last year?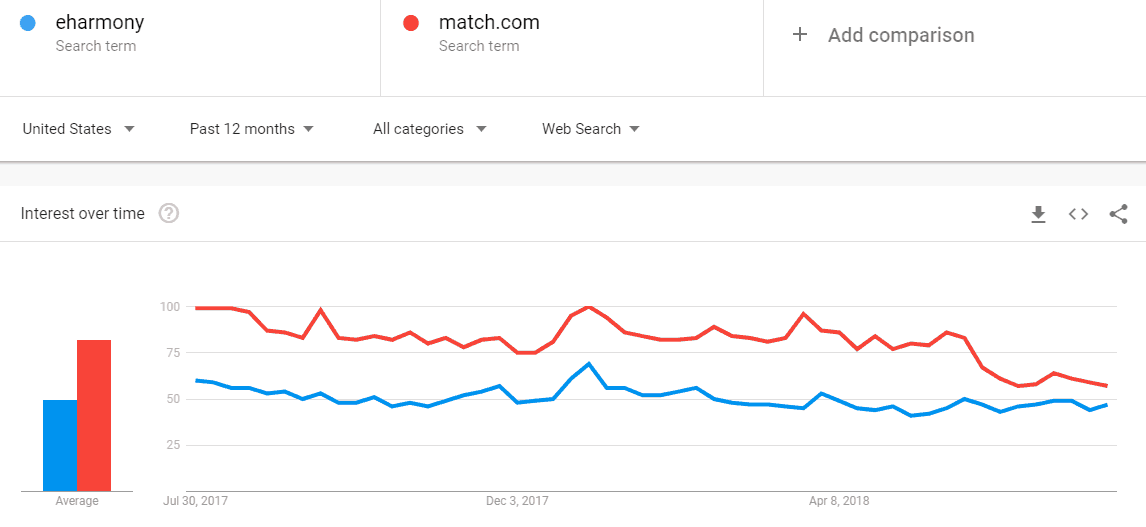 According to Google trends, over the last 12 years, match.com has been trending a little bit more than eHarmony.
I speculate Match has a larger user base on their platform and is also a bit stronger in the advertising department.
To Match or to eHarmony, that is the question. When it comes to the beautiful world of paid online dating sites, nothing is more accurate than saying Match.com and eHarmony.com are the best in the business!
These two dating sites consistently score high among review sites and their customers (past and present) and with good reason.
Their systems work, and work well. So, which site is best for you?
We've done the work for you by putting the sites against each other! How well do they stack up?
Winner of the popularity contest by a smidgen:
Ease of use/Site Navigation, Layout, and Design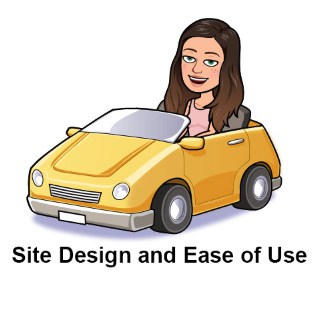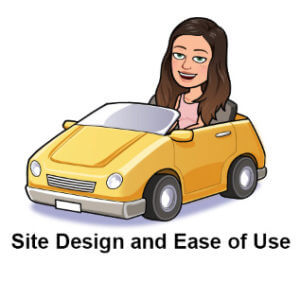 Both sites score high amongst the community when it comes to this category. They are easy to use, easily navigated and have beautifully designed details.
The eHarmony design
eHarmony.com although beautifully designed, has fewer frills than that of Match.com and is, therefore, less intimidating to the millions who are new to the world of online dating or not that computer savvy.
The minimalist dating site that is straight to the point. After creating a personalized dating profile, the rest is left up to eHarmony to find you a compatible soulmate for a committed relationship.
Much of this is designed to prevent overwhelm created by the plethora of advanced search options common on other dating websites. Because of the lack of clutter, user profiles look stunning. Check out the current design for eHarmony here.
The match.com design
Just because there are more options with Match doesn't mean it's more challenging to learn everything. For example, the abundance of options available is laid out immaculately and in an organized manner.
The learning curve is longer than eHarmony by the looks of it. But with a bit of time, you'll soon feel very at home with all of the options on offer. Check out the current design for match.com right here.
Both websites have fantastic designs and navigation, but the overall winner by a margin is:
Success Rates, and Quality of the Matches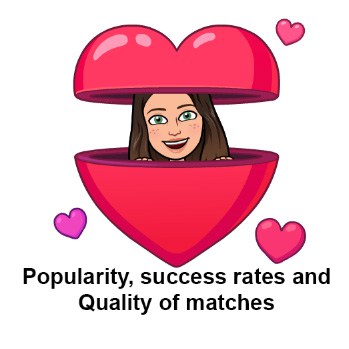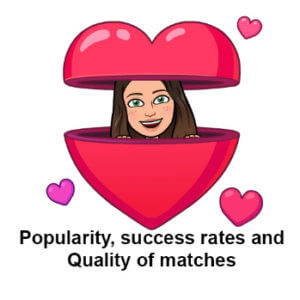 In terms of membership and serious users, both sites score excellently. Both platforms have well over 15 million members in different countries (including the US). Match.com takes it a step further and has sites in about 15 languages.
They continually toot their ability to successfully match compatible singles who are looking for a long-term committed relationship and marriage. Unlike eHarmony, Match.com does not provide figures on the singles that have married as a result of using their online dating services.
They do, however, state that they have inspired more than twice as many marriages as any other dating site in the world. With the many success stories about Match.com, we are inclined to believe it!
Freshly minted guides for a better online dating experience:
eHarmony quality of matches
Usually, finding specific figures about the success rates of online dating websites is next to impossible. However, not with eHarmony! They provide precise data on activity concerning the number of married couples that originally met through their website.
They proudly state they are responsible for a total of 438 marriages daily in the US alone. Put another way, eHarmony claims to be responsible for bringing together about 4% of all married couples in the United States!
You'll find eHarmony's guided communication feature. The feature aims to promote open and honest communication about the selection of different topics, allowing users to discover potential differences and similarities in their answers to questions presented. The ultimate goal of this feature is to determine if the match is a suitable partner based on the results of the compatibility test and overall responses.
Overall, with eHarmony, you get fewer potential matches, but the quality of those matches is typically higher than that of match.com from my experience. This could be due to the 29 compatibility features that look for personality traits!
Match.com quality of matches
About 38% of match.com members report finding matches lasting over a month through the website's search results. I, too, have had success with match.com's search options because of several reasons.
By utilizing the search and filter functions, I found individuals with similar interests, habits, and goals, making for great compatibility. It's safe to say that both sites can lead to finding love with their features.
eHarmony may find the best fit for those suited for marriage, but it's also very likely to find matches for you based on the search section options on match.com. It is a product for success!
The quality of match winners depends on preference. Do you prefer receiving good matches in your inbox or the thrill of searching through a range of fantastic features?
Winner for the quality of matches:
Tie for both eHarmony and match.com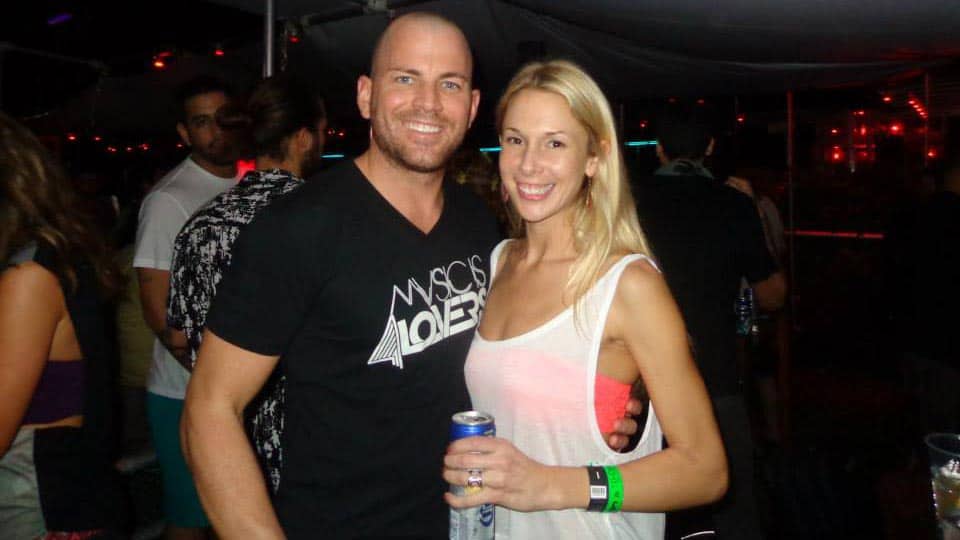 Unique Features for Each Site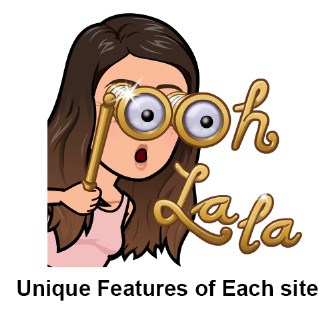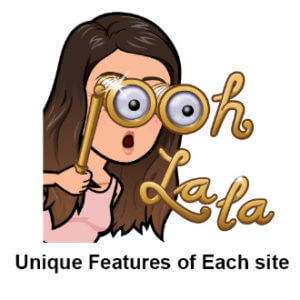 Both Match.com and eHarmony.com do not lack in the features department. They both have something for everyone, combining both the standard online dating features with features that they have specially created to suit the needs of their respective audiences.
eHarmony features
eHarmony assists users in finding a match with its advanced algorithm that analyzes 29 dimensions of compatibility. The algorithm starts by generating a personality profile and analysis.
This is a long list of traits, likes and dislikes and personality types that will help connect with similar people. This makes it so people you are matched with have identical interests, beliefs and intentions!
Typically, matches on eHarmony are with people you end up having more than one date with.
Match features
Match on the other hand, does not advertise its compatibility algorithm as much. It does, though, have a number of ways to search for matches and find the perfect partner.
The search function on offer is much more intricate than eHarmony. You can filter your matches down to something as simple as the color of their eyes or ethnicity, which I thought was pretty cool.
In addition to the traditional search options, eHarmony also offers modern dating app features like swiping on potential matches, similar to Tinder. It also includes features like boosting your profile and ninja browsing, where you can browse privately without notifying the other person.
The overall winner for features:
How natural is the sign-up process?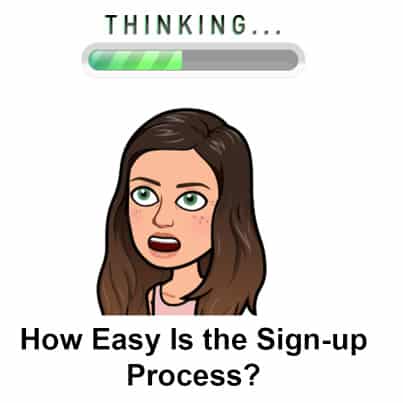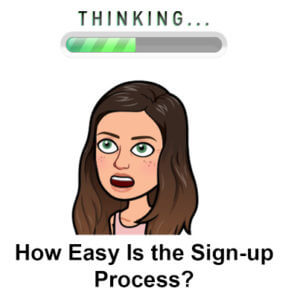 The Match sign up Process
Signing up to Match usually takes between 15 and 30 minutes. You don't have to complete your profile before browsing for potential matches.
I thought this was pretty cool because the first thing people want to do is see what kind of people are actually on the site. One of the downfalls, though, is your user profile must be approved before you can start using the site. This process usually takes 24 hours before getting access to your account.
The eHarmony sign-up process
With eHarmony the sign-up process takes longer than an hour to complete. This is because you have to fill out your complete personality profile and answer what feels like hundreds of questions about personal preferences on the personality questionnaire.
This is to make sure you have a complete profile for the 29 dimensions of compatibility algorithm to function correctly.
These questions aren't difficult to answer, but it takes time to go through.
The winner for ease of sign up:
Who is each of these services meant for?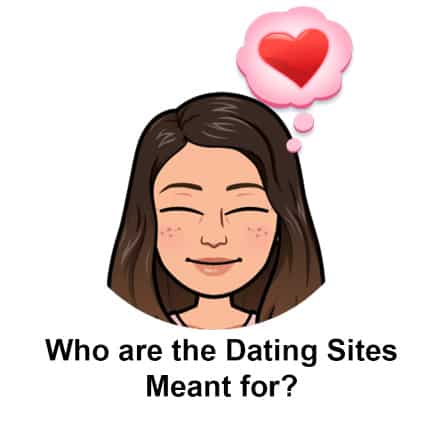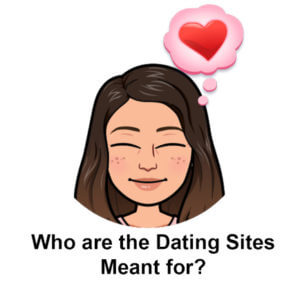 Match.com caters to younger single men and women who are searching for a long-term relationship and marriage.
eHarmony, too, provides for single men and women searching for that particular person for a committed relationship or marriage. However, they tend to appeal to older singles.
Both sites place great emphasis on helping connect people who are looking for commitment and marriage and stray away from the hookup culture.
eHarmony only caters to straight singles, whereas Match caters to heterosexuals, gays (best gay dating sites ), lesbians (best lesbian dating sites ) and more.
Additionally, when it comes to memberships, you will find that eHarmony has a larger senior population than that of Match. However, Match currently has one of the fastest-growing senior members online when it comes to the actual numbers.
If you are of a more mature age, be sure to refer to the best senior dating sites.
This category is a tie because it really depends on who you are and what you are looking for.
The Cost of Each Dating Service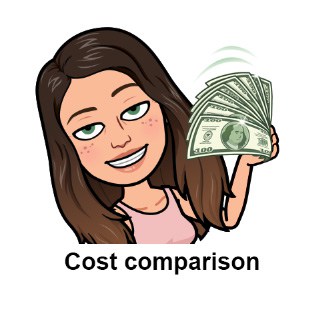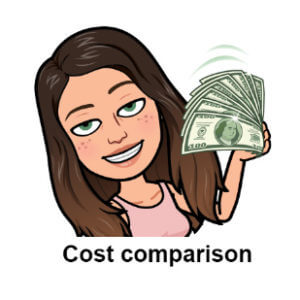 eHarmony price plan breakdown
This is where both sites differ. eHarmony.com membership fees are on the higher end of the online dating site spectrum.
Remember that these prices and deals change frequently and might not accurately reflect the current prices.
Check their websites for the most up-to-date information. One cool trick that can be taken advantage of is looking out for the free communication weekend from eHarmony. You can send and receive messages without restrictions!
12-month membership will cost you $7.95 per month
6-month membership will cost $13.95 per month.
The more expensive 3-month membership will cost $95 per month.
Free version available, but super limited.
Match.com price plan breakdown
12-month subscription plan costs $11.99 per month.
6-month subscription only costs you $12.74 per month.
The more expensive 3-month plan costs $14.95 per month.
All of these prices are based off the 25% discount I have for you in the link below.
Free version available, but super limited.
Overall, for the cheapest package of a 12-month subscription, eHarmony is approximately 4 dollars cheaper per month. Also, make sure to check out my article on how to get a Match free trial!
Match.com offers a unique feature called the Match.com guarantee, which promises to provide users with the next six months for free if they fail to find a meaningful connection within the first six months of a paid subscription.
There are some requirements, such as proving an effort is made to find a match during this period.
Some of these requirements include creating a truthful profile and responding to at least five unique members per month.
You can have a 6-month subscription on any of the best online dating sites to give you time to know the right match for you from the dating pool.
I think it is super cool that they do this and shows they want people to meet!
The overall winner for the cheapest subscription price: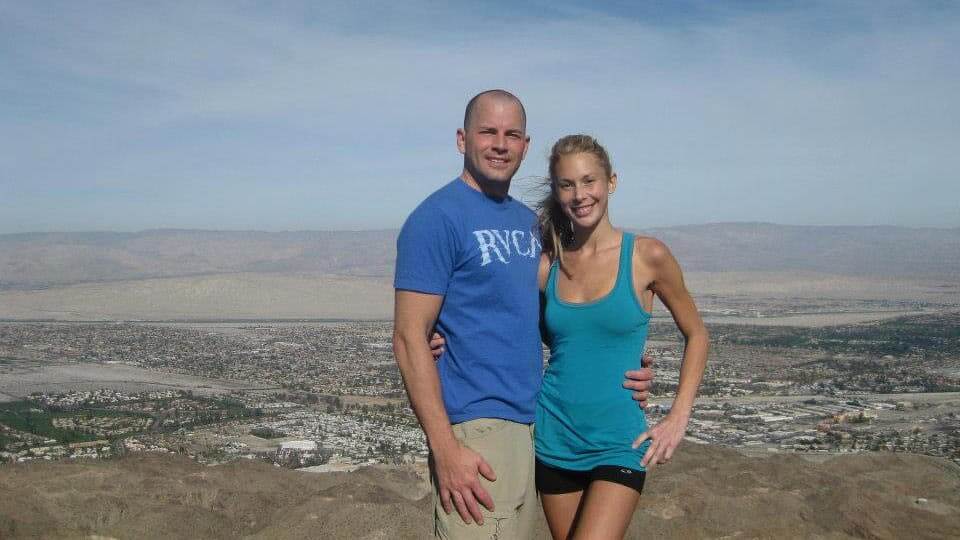 The Final Verdict!
As both dating sites excel at their services, choosing a clear winner is challenging. Match.com won 13 categories, while eHarmony won 12 and tied in one. This makes match.com the winner overall, although finding the right site depends on your dating preferences and desired features.
Both sites are accessible, use messaging and other systems that have been proven to work and focus on bringing single people together. Choosing the sites that work best is therefore entirely up to you, your budget and your preferences.
Also, remember that most of the successes recorded by these websites has alot to do with how the daters give out information about themselves. If not, the algorithm will not work. You need to be sincere on your bio by putting information that can make others want to date you and add with photos of you doing what you love doing .
Once you find a partner, it's important to maintain constant communication with them through the messaging system until the day you exchange personal contact and go on a date.
If you are on a tighter budget, then Match.com is going to fit into your lifestyle over eHarmony.
If you're short on time, lack confidence in initiating conversations, or prefer a compatibility-based matchmaking system, eHarmony is the ideal choice. They have a reputation for eliminating guesswork and doing the research for you!
Match.com provides the opportunity of paying money for a matchmaking expert service, but at an additional cost. Whereas this is already taken care of on eHarmony's system.
Both of these dating websites have a huge pool of members that could be potential matches.
eHarmony is a site where you sit back and let the algorithm do its work. You will end up receiving fewer matches per day, but in my opinion, these matches are more compatible, making for potential partners. If you like taking matters into your own hands and going for a more "vibe check" approach, then match.com may be better suited.
With the abundance of features and the ability to search and filter for the perfect match, it is quite fun digging in and trying to find the type of person for you.
I have found plenty of compatible people using this method as well and, to be honest, the search is part of the thrill! Ultimately, your compatibility score can be determined by an algorithm or by you… it's your choice!
Knowing the pros and cons of the dating scene helps to protect against having a bad online dating experience.
Match.com and eHarmony are both rights reserved.
Be sure to check out either best dating sites for men or best dating sites for women . Or my overall best-dating sites article ! I hope you all enjoyed my article on eHarmony vs Match!
If you liked this comparison article, check out some other comparisons with Match such as Chemistry vs Match, Match vs PoF, Match vs OkCupid and Zoosk vs Match.
Keep in mind I also have plenty of comparison articles for eHarmony too. I suggest you check them out here: Chemistry vs eHarmony and eHarmony vs OkCupid! eHarmony vs Match Who Wins – Well, that depends on your personal preferences, values, & pricing!
Online love just got a new tutorial – the guides that help you keep your online relationships growing strong and fruitful. I know that before you finally meet each other, there are work to be done each step of the way and these guides will help you figure it out.
References: