Hello all and welcome to my plenty of fish review!
The year 2003 saw the birth of what would become one of the world's largest free online dating website – Plenty of Fish (PoF).
It is estimated that about 32,000,000 people call PoF their home which has earned the site its title of being the world's largest online dating website, and rightfully so.
It is also estimated that the PoF website gets about 2.4 billion page views on a monthly basis.
Members are guaranteed to meet a wide variety of singles on the website that is actively looking for casual dating, committed relationships or even friendship.
Getting it right on online dating site can be frustrating and tiring especially for first-timers, so we have decided to put up The Ultimate Guide to Online Dating for Men/Women to increase your chances of meeting the perfect match without hassle.
Although PoF is a free dating website, it by no means lacks in the features department. Members have access to every feature that one would expect from an online dating website (in addition to a few fun extras).
I hope this Plenty of Fish review helps you find out the right dating sites for you!
Is your dating app giving you the best chance for success?
Make sure to take our online dating site/app quiz to find out.
People who follow our dating site suggestions have on average 2 more dates per month.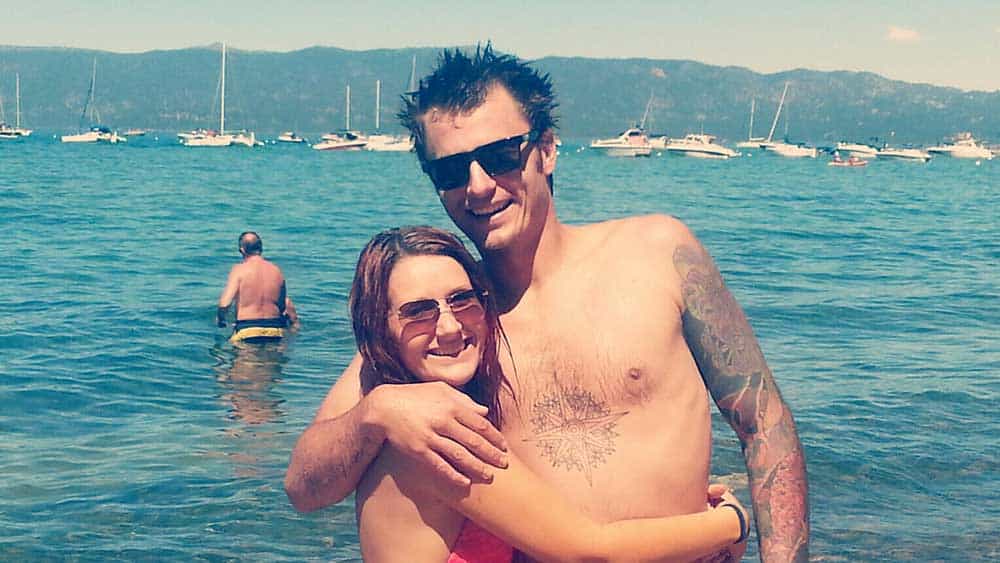 Plenty of Fish Video Review
Audio (podcast) form for those of you on the go
Plenty of Fish Quick Facts
32 million active members, 2.4 billion views, free to join, plenty of benefits, and a simple dating app for your use. Reviews show that Plenty of Fish ranks among the top 10 dating websites which is evenly split between men and women looking for potential girlfriends and boyfriends.
Ease of use: Site Navigation, Layout and Design
The first thing that you will notice about the PoF website is that it is not pretty at all. The site at best has an overly basic and simple design.
The design is just not inviting at all, thankfully using this website is free, so one would continue to look around despite the apparent lack of interest that was taken into the site's design.
Navigating the PoF website is another story. Some features are just not where you would expect them to be making the site a bit of a challenge to navigate.
Additionally, the site is modified on a regular basis so be prepared to log in and see something new.
Each page has a few extra features so you must look carefully so that you do not miss them.
With all the regular updates and features not being where they are supposed to be it would feel as though the site lacks consistency.
Another drawback to the site's overall design is that the photos are quite small and obstruct the age and location information in the galleries.
To check his information, you would have to view the user's profile. Additionally, this important bit of information is not revealed in emails so again it means going back to the profile.
This is just time-consuming and can become annoying.
Popularity
Without question, the Plenty of Fish online dating site has one of the largest, if not the largest, members when it comes to online dating sites.
As stated in the introductory paragraph the site has about 32,000,000 members and gets an average of 2.4 billion page views monthly.
If this doesn't make it one of the most popular, of the most popular online dating sites around, well what does?
It is also estimated that about 52% of the site's users are men which makes for a pretty even split between both genders.
So many people around the world owe their present love life to PoF because it surely works. If you have been out of love for a while, PoF is certainly a place to start dating again.
Success Rates
This Plenty of Fish review acknowledges the fact that PoF is a hugely popular website with a lot of active members.
It would, therefore, go without saying that a site with about 32,000,000 users that they would be enjoying one of the highest success rates in the business.
The trouble is it's hard to do that. For starters PoF doesn't seem to focus on one particular service offering: for example, JDate focuses on Jewish singles and OurTime that focuses on senior dating.
The site caters to people who want casual hookups, long-term relationships, quick dates, senior dating(senior people meet review) and more.
Because there is no clear service offering, determining what constitutes success is going to pose a challenge much less measuring success.
That being said many people had found some amount of success, relying on the search results on the site, making it a very popular dating place for people seeking love.
People have gone on dates, connected with other members or even met lifelong friends on the PoF site. A simple Google search feature for PoF has changed the dating lives of millions of people all over the world.
How much does Plenty of Fish Cost?
Plenty of Fish is free to use, and you get the benefits that you would have to pay for when using other dating sites.
Now you can opt to upgrade your PoF membership to a paid membership status which will grant you access to some extra perks.
These are perks only and are not essential to your overall enjoyment of the site. Some of their perks include: gaining access to the extended profile section of other member's profiles, being listed as first on the Meet Me list and the ability to see if your messages were read and deleted.
If ads annoy you to no ends (as it does many people) then upgrading to premium membership will allow you not to have to deal with ads anymore.
No, it will not change the unattractiveness of the website – sorry.
This explains why you need to understand the pros and cons of dating online.
As one of the best online dating websites in town, you can rest assured that your personal information is safe even when you send pictures or other details of your PoF profile to top prospects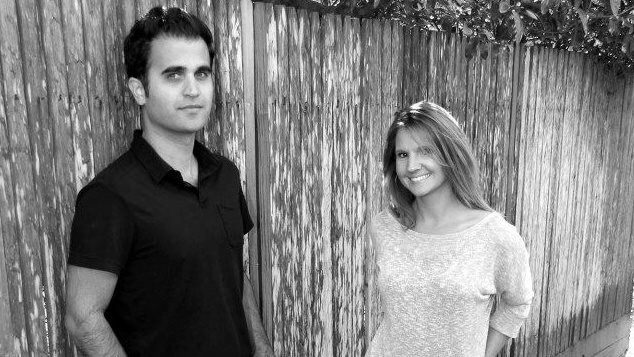 Features
As mentioned in the review before PoF has many of the features that you would find on other dating websites.
With Plenty of Fish, all members (both free and paid) can: create a captivating profile, add an enchanting photo, take the relationship needs assessment test and the relationship chemistry predictor, search for matches, view the profiles of other members, and communicate effectively with other members and more.
Upgrading your membership means that you can remove ads from your user experience with the site, see if your messages were read or deleted.
You can also send virtual gifts, send a rose to flirt with a potential match, gain access to the PoF app and take various personality tests.
Once you know how to use the features on the dating app, you'll find it's not hard to find a girlfriend/boyfriend online.
Using either the desktop version of any of the PoF dating apps, you can easily see who viewed your profile and the type of relationship they are looking for.
You too can do a basic search or advanced search to see other people's PoF profiles, with its ultra match system, you can actually glean a lot of personal information of women on PoF or men too and decide whether to ask them out or not,
The psychological assessment and personality test tools make the dating services offered on PoF mobile apps one of the best among all online dating apps out there.
With such features, you can easily determine the body type and match group you desire, effectively eliminating fake profiles, whether you are using the free membership option or the premium version.
Who says real life relationships cannot get started from free sites offering such amazing services? The meet me feature has provided many with the longest relationships of their love lives so far, changing their dating world for good and enhancing their dating profile at the same time too.
Plenty of Fish Review Conclusion

My rating for Plenty of Fish is:
This review acknowledges that upon first glance of this website your first instinct is to close the website as fast as possible and move on to a site that is more attractive.
However, taking the time to go through the site can yield some impressive results. PoF is certainly a popular website; we give it that much; however, the overall user experience has much to be desired.
The site does get most things right like adding your profile pictures and sending messages; sadly it also got a lot of things wrong.
If you are not serious about finding that special someone and want to dabble into the world of online dating to see what your options are, then certainly check out Plenty of Fish (Ok Cupid is another free site).
However, if you are looking to make a serious connection with that special someone with the hopes of establishing a long-term relationship or even marriage, then you would be better off paying for an eHarmony(my review) membership or match.com.
Now you should check out comparison articles like OkCupid vs PoF, Match vs PoF, Zoosk vs PoF or our most popular one: eharmony vs match!
I hope my plenty of fish review was helpful and helped resolve some questions that you may have had!
Most of the site's features are free including profile creation, profile searches and even communicating
It is by far one of the largest free online dating websites around
They provide you with a lot of tips on how to create a successful profile. They also give you tips on how to write a message that will stand out from the crowd
There is almost zero customer or email support. If you need help, you will feel like a "fish out of the water."
There is no group chatting feature, and you are not able to upload videos
The website is just filled with advertisements. These ads can be found in the website menus, personal messages and other areas of the site
Compared to other dating websites the site design is lacking – then again it is a mostly free online dating site
Sadly there are a lot of married people and scammers on Plenty of Fish because there is no cost attached to using most of the site's features
If you are married or looking for married women to date online, click here. On PoF, single guys are sure to find single women near them.
Before you go, I suggest you check out the best dating websites for men, the best for women as well as what I consider to be the best overall.
To achieve more success while dating online when you are worlds apart, it is essential to use this important guide on Long-Distance Relationships to give yourselves the chance of connecting well with each other.