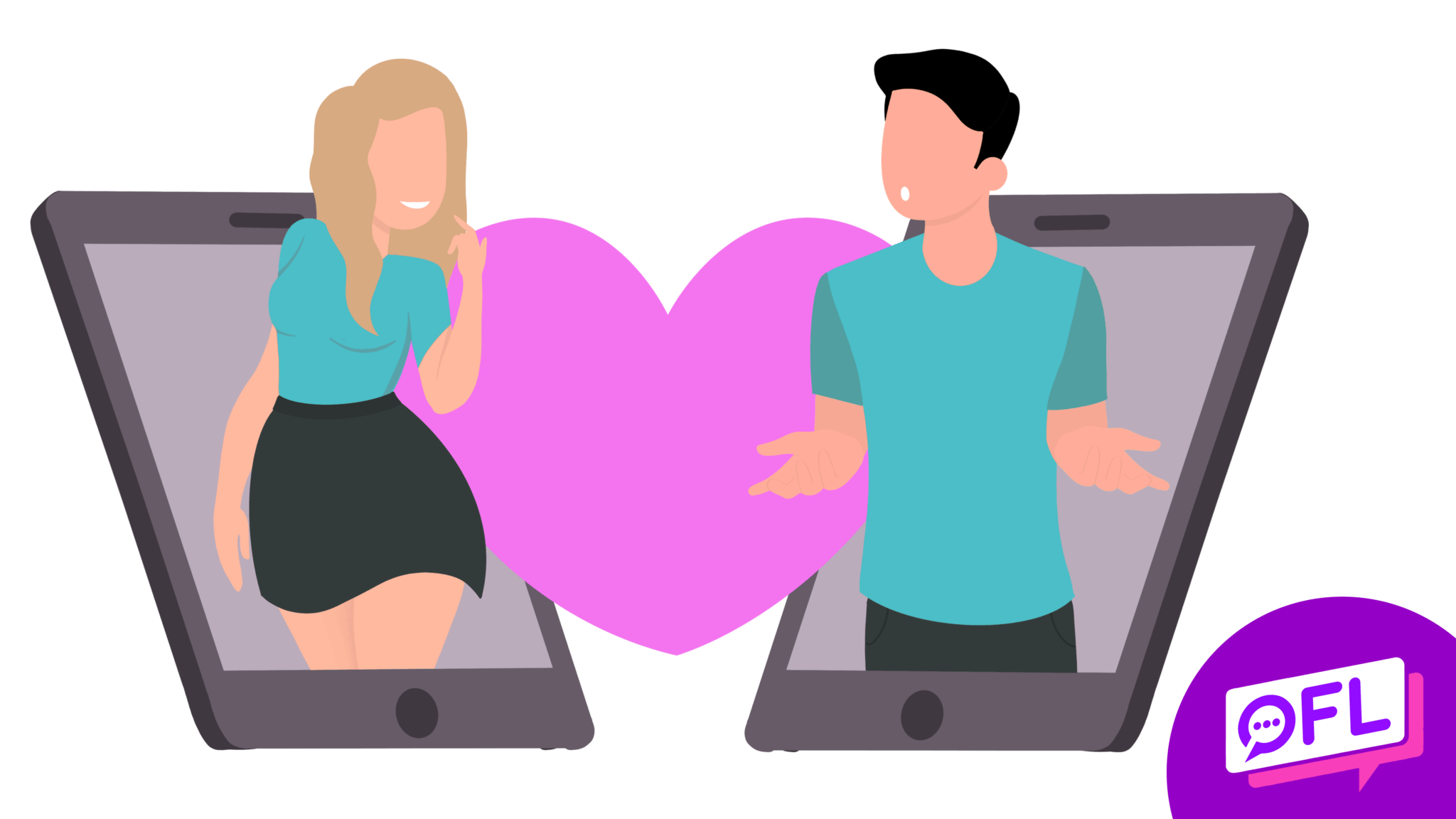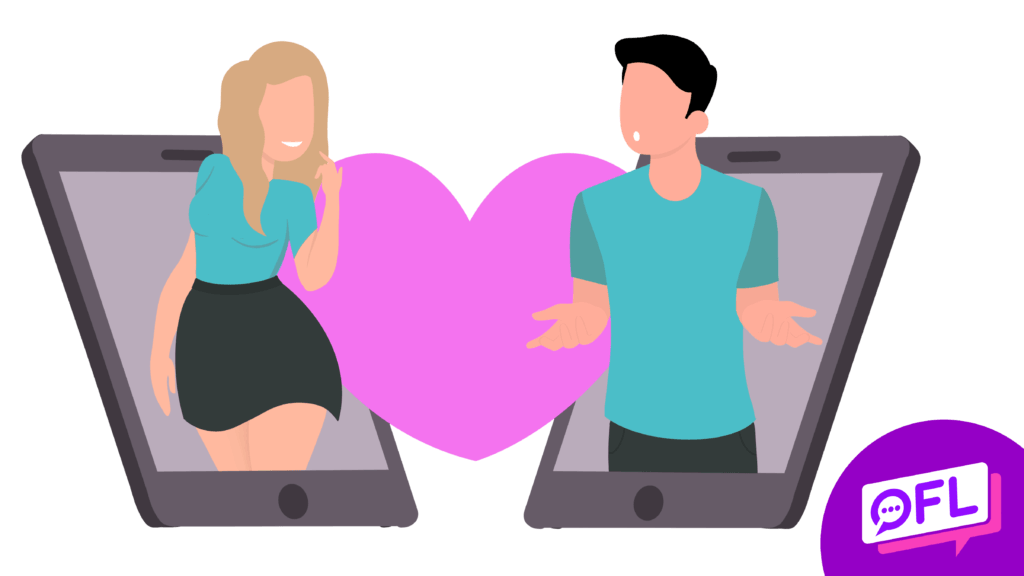 We are living in a technology-driven society where our lives are played out online and on social media. People communicate more often through technology than face-to-face interactions so it's no surprise that dating would migrate online as well.
However, there is still a lot of speculation about online dating.
How do you know if the person behind the profile is real? How do you know if you'd get along in real life? What if you meet someone in another country or state, can long distance relationships work?
If it's been years since your last date and you're finally ready to hop back into the dating game and asking yourself, "should I try online dating?" The answer is Yes!
OFL Top Recommendations based on 100,000+ Survey

"Serious Relationships"
"Discreet Hookups"
"Best Course for Men"
"Quick Flings"
"Normal Hookups"
"Our Quiz"
Want to know the great tips for online dating that has been having many positive reviews and testimonies all over the online dating space? Click on this fabulous online dating guide we created just for you.
Is your dating app giving you the best chance for success?
Make sure to take our online dating site/app quiz to find out.
It's a fact that people who follow our dating site suggestions have on average 2 extra dates per month.
The Pros and Cons of Online Dating in Video Form
Audio (podcast) form for those of you on the go
Online Dating Pros and Cons
Dating Online: Yes or No
While the love game has also shifted to the online space, it is generally becoming acceptable since the world is now digital. Whereas the online dating space is beneficial to some, it is important to define what you want out of it when setting up a dating profile, so as not to fall prey of scammers.
Before you sign up for the first dating site that shows up in your search engine results, you need to understand online dating benefits and drawbacks.
Pros of Online Dating:
Online dating provides access to many more potential romantic partners than face to face dating. Online daters can connect with multiple people a day.
You can search for people by demographics such as certain ages, ethnicities, religions, sexual orientation lifestyle, or even people who like the same things you do such as athletes, chefs, or people who love to read!
Some sites use software to match you to other profiles that are compatible with yours.
Interaction through a computer is physically safer than meeting someone in person.
Communicating online is convenient, easy, and doesn't require spending a lot of money on a fancy date.
Online dating enables users to get to know potential partners without risk or strings attached.
Dating online enables you to date people you would never meet otherwise such as people in other communities or even other countries.
Online dating eliminates the awkward first date because you have already taken the time to get to know each other in a digital space before they meet in a public place in the real world.
Busy adults and single parents can date without taking too much time away from their families or work obligations by dating online and also having satisfying relationships.
Your online dating profile gives you the ability to represent yourself the way you want without judgment or criticism.
People who are shy or introverts can get to know people in a more comfortable setting.
People who have agoraphobia, severe anxiety, or other conditions that make dating in person difficult are still able to develop romantic and emotional connections with people.
Online dating sites offers lots of people the opportunity to have a safe progression of a relationship from chatting online to texting or talking on the phone and then even video chatting before meeting in person.
Online dating is best for people with children because you don't have to worry about your kids meeting people you are just getting to know. You also don't have to find a babysitter to go out and meet someone or get to know them.
Some people want to try online dating because they have low confidence. Online dating is a great way to boost their self-esteem because you can see that there are people who are interested in connecting with you.
If you aren't sure what you want in a long-term romantic partner, online dating is a great way to test the waters and get to know many different kinds of people.
Cons of Online Dating:
Having so many potential partners to choose from can get confusing make it harder to evaluate the dating experience.
Dating or talking to more than one potential romantic partner requires you to be organized and have a good memory. You don't want to forget who told you what or confuse Ted's birthday with Alex's.
Because you can represent yourself online however you want, the person you're dating online may look a little different or act in a way you weren't expecting. While it may not always be a catfished situation, someone may put up a picture from when they were twenty pounds lighter, or had blonde hair and not tell you how they have changed.
Some fake profiles use online dating to scam romantic partners for money and pretend to be people they are not leading to a lot of horror stories. Get the tips that can alert you and stay away from the bed eggs. There are many online scams that you can find out about by doing an online search.
Communicating on a deeper level can sometimes be difficult when you aren't face-to-face to see the other person's emotions. But you could learn basic communication skills to work you through this process.
Many times, online communication and text messages can get misinterpreted and cause misunderstandings between people. Good communication is key to long distance dating
Rejection is common in online dating, and many people are "ghosted" which can be emotional even though you never met the person. Keep your mind open and learn how to flirt behind the keyboards with as many people as possible.
You run the risk of connecting with someone who lives a long distance from you that you won't be able to meet in person often or ever.
You don't get the satisfaction of physical touch or intimacy with online dating. But you can take the big step by asking your partner out how and visit each other, if it pleases you both.
While there are safety concerns with online dating, each of the issues can be overcome by learning how to be safe while you improve your dating life online. Go and plan the date but it's extremely important you recognize the signs and pull out before it is too late. You should also know what to expect and not go in with blinders off.
Many people think that signing up for an online dating site will help them find love quickly, but the best online dating services will go through extensive matching and profile analysis to ensure that you are being introduced to people you are compatible with. Your job is to set up an irresistible profile that will work like a charm for you.
The pros to online dating far exceed the cons of online dating as our society is becoming more dependent on digital means of communication. Social media algorithms are designed to help connect us to people that are like us and online dating sites are no different.
If you easily find out that you are spending time endlessly browsing, meeting someone online will not be a difficult process, considering the amount of time you do spend on the internet.
These digital methods of finding love are becoming ingrained as part of American culture, and there is no longer a stigma around online dating. So, the question now is which online dating website is best for me?
Finding the Best Online Dating Website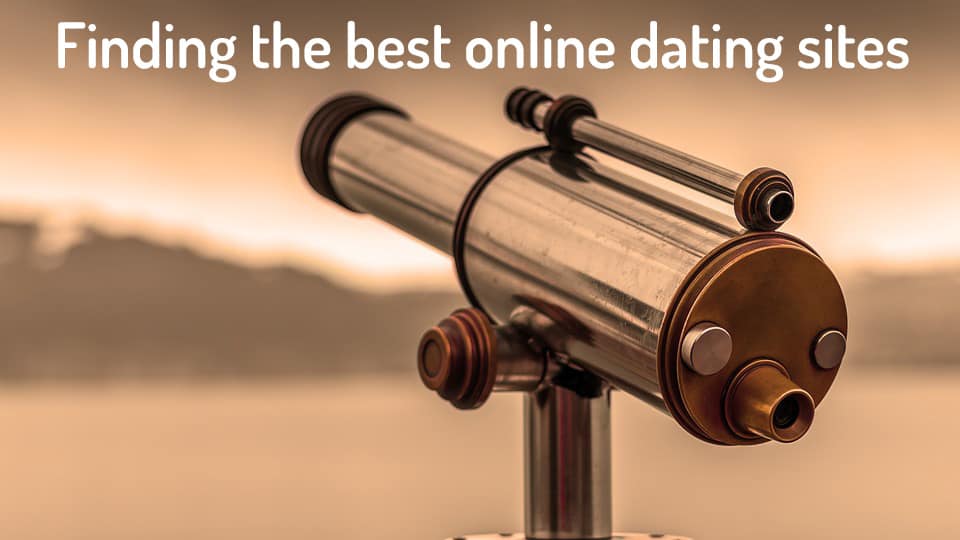 When you are going through your search results for the best online dating websites, you will come upon dozens of different sites that all offer different online dating experiences. As you search for dating sites, use effective guides that will help you through it all.
Some dating websites such as Tinder, or Ashley Madison are designed for discreet affairs and hookups. These sites often focus on the physical appearance of the person and whether you are attracted to them or not sexually determines whether you connect with them. if you are using any of those sites or looking forward to it, make your profile picture smashing to get you in the game and increase your chances.
Other traditional dating websites allow you to build a profile and include a short section about yourself, what you like and dislike, religious, work or cultural background, if you smoke, have kids and what you look like physically. These sites, like Plenty of Fish or Zoosk, allow users to browse profiles and message users based on whether they are attracted to their profile.
Your profile is what gets you in the game, make it spectacular!
The best online dating websites, however, go to another level on trying to help you fall in love. Sites like E-harmony and Match will have you fill out detailed questionnaires and profiles about yourself and what you are looking for. These websites use software to match you with the people you are most compatible with on the website.
OFL Top Recommendations based on 100,000+ Survey

"Serious Relationships"
"Discreet Hookups"
"Best Course for Men"
"Quick Flings"
"Normal Hookups"
"Our Quiz"
Even the higher-level matching and analytical sites will allow you to browse profiles for yourself and connect with the users of your choice. This will enable you to have the freedom to date whoever you want but still receive matches from the platform.
Some online dating websites are free while others charge a monthly subscription fee. The adage, "You get what you pay for," can generally be applied to online dating websites.
Free online sites do not have excellent user support, nor do they typically offer matching services. Free online dating websites are also notorious for finding scam artists, and people who aren't who they say they are.
When you sign up for a dating website and it requires a monthly or yearly fee, you are usually getting much better security such as user identity verification, analytical options for matching and compatibility, and a customer service department that can help you navigate site or billing issues.
How to be Safe While Online Dating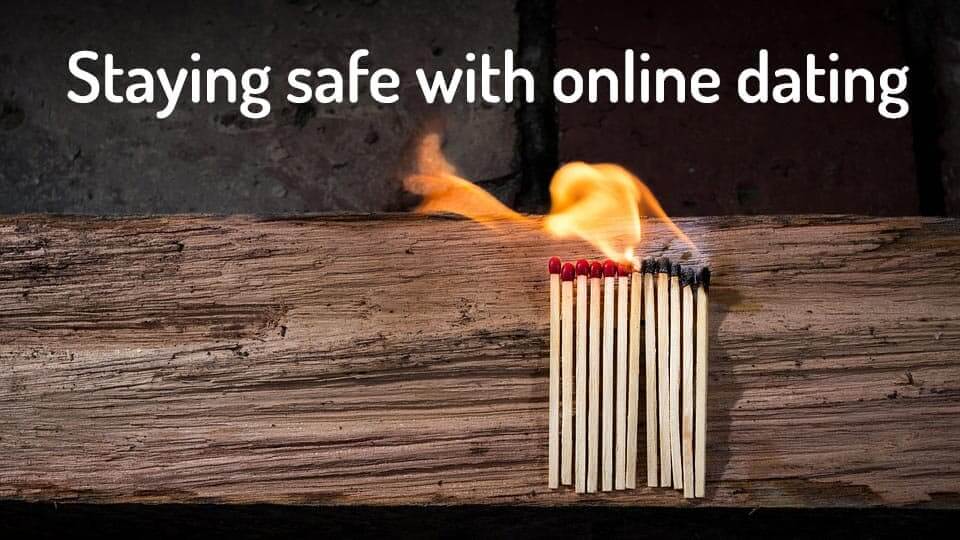 Everyone has heard a story about someone who got scammed into sending money to someone they met online. We have all heard of the term "catfished" when someone pretends to be someone they are not—usually when in a romantic relationship with the other person.
Don't be one of those people that got scammed, know how to fish them out if you are a female. Protect your money as well as you protect your heart.
Meeting someone in person that you met through online dating can be terrifying. Many people who date online never meet in person, and you definitely can have a meaningful dating and relationship with someone long distance, even if you don't know each other physically.
So many out there are afraid of long-distance relationship, don't be like that, just equip yourself and it will all work out fine.
However, there are many things you can do to keep yourself safe online, and if you meet someone from an online dating website in person.
It is important to remember never give out your home address to someone online
Do not give your credit card, debit card or bank account information to anyone online.
Do not share your passwords with anyone.
Keep your social security, driver's license and license plate numbers private.
Talk on the telephone or video chat several times before meeting in person.
Always let someone know where you will be and who you will be with if you decide to meet someone from an online dating website in person.
If you decide to meet in person, always meet in a well-lit, public place during the day for the first date.
Do not have your first date at a bar or establishment where you will be drinking alcohol, take your time to plan the visit.
Do not leave your drink unattended.
Do not go back to the person's house after the date.
Always drive separately.
Never get involved in any monetary transactions with someone you meet online such as money gram or western union payments and transfers.
Never agree to let someone ship packages to you and then you ship them to someone else. This is a scam setup.
Remember, if someone sounds too good to be true, they probably are.
Always trust your instincts.
Carry pepper spray to protect yourself. You can buy this at any sporting goods store.
Some online dating platforms will allow users to rate other profiles after they have met in person. Before you choose to meet someone offline, see what other users have to say about their experiences with the person.
You should also cross-reference their dating profile pictures with a google search to make sure they don't come up as someone else.
You can also do your mini-background check on people you are talking to online by doing a Google search and check social media. If the person you are dating is local to you or you know what county they live in, you can also do a public access record search for any court filings or charges they have against them.
Conclusion on online dating pros and cons
Online dating doesn't have to be scary. In fact, the benefits of online dating make it possible for more people than ever to find their one true love or soul mate.
Couples who have met their match online have always shared their success stories.
To increase your chances of success on online dating, check out this wonderful dating guide that is making waves online. the guides are incredible and it has helped a whole lot of people to work out their relationships.