If you are one of those women who are not even sure what love is at this point, Evan Marc Katz has the right dating course for you.
Focused on healing, growing, and helping all women get past bad experiences, this dating course is the best choice for all women who have been hurt a lot but still believe there is a chance for them to be happy and loved.
In case you are one of the women who don't want to give up on finding their true love, you should definitely read our review on one of the most popular dating courses out there.
In this review, you will find out:
OFL Top Recommendations based on 100,000+ Survey

"Serious Relationships"
"Discreet Hookups"
"Best Course for Men"
"Quick Flings"
"Normal Hookups"
"Our Quiz"
Is your dating app giving you the best chance for success?
Make sure to take our online dating site/app quiz to find out.
It's a fact that people who follow our dating site suggestions have on average 2 extra dates per month.
What To Expect from Believe In Love course?
Evan Marc Katz has dozen of different dating courses, and all of them are focused on a different group of women with different experiences in the dating world.
If you are one of the women who believe the description of this course suits them, then you are probably someone who has pretty much lost all faith in love and marriage and doesn't know how to cope with her lonely reality.


Lucky for you, Marc has come up with a course whose main goal is to help you get rid of all of your insecurities that were caused by previous experiences, help you forget your horrible ex, and find peace within yourself.
Most women don't feel comfortable stepping out of their comfort zone after a breakup, and they don't even look for a solution.
However, that solution doesn't have to be anything harsh or too hard for them – sometimes it is as simple as this book and course that will help you regain confidence, heal yourself from previous relationships, and become able to love just like the first time.
This whole course is focused on helping you realize that romantic love is not dead and that your understanding of love was severely impacted by your previous experiences, which is never a good thing.
You will see how just after a few pages and chapters, your will and hope for love will come back again, and there is definitely a reason why they call it the course of love because there is no way anyone will feel bad after engaging in content like this.
Marc also does a great job of showing you what the reasons why you started hating men, or the idea of love, are, and how your prejudices are messing up not only with your love life but also experiences in regular daily life.
Also, if you are someone who believes she only attracts dumb guys and those who want to use them for their looks, I believe this is a must because it really shows why things like this happen and what you can do in order to keep this kind of men away from you.
It will also explore all of your resentments and prejudices and help you understand why you seem to be avoiding a certain type of guy all the time or why you just can't forget that one ex that treated you badly.
Overall, Evan Marc Katz is somehow always able to get right into the core of the problem, and I love the fact that this course is focused solely on women who are looking for a way to eliminate their negative and limiting beliefs about dating.
He really does a great job of explaining to them why things happen the way they happen and what you can do to change them.
There are also several chapters focused on different types of behavior you may have accepted in your early childhood and that have led you to such bad experiences and relationships.
It is also one of his highest on-demand courses, and it seems like more and more women are becoming interested in it because it can serve as good marriage preparation and help you prepare for a deep and loving relationship (like eHarmony or Tinder), and avoid casual hookups and one night stands (like BeNaughty or Ashley Madison).
OFL Top Recommendations based on 100,000+ Survey

"Serious Relationships"
"Discreet Hookups"
"Best Course for Men"
"Quick Flings"
"Normal Hookups"
"Our Quiz"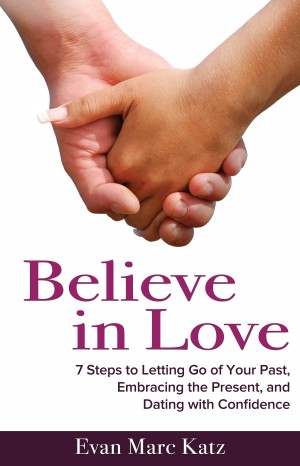 The whole book and course are full of amazing insight about men, their relationship with women, and all the stupid things they do, so I believe you should read it carefully if you want to get the point.
There is also a special workbook that comes with the course where you will basically be able to test your knowledge and see how many things from the course you have really adopted and made a part of your everyday routine.
It really is not one of those regular online courses about dating and love that claims to help you find your soul mate instantly, but rather a profound read and content that will help you a lot with face-to-face dating and realizing why your relationships weren't able to work out.
Since it is a bit older, it may not be explaining all of the things regarding the world of online dating and the way you can create an attractive dating profile, but it is still quite useful, and all of the things you would use in real life in the first place can also be used online.
This specific course is aimed at women who have basically lost hope in love and have had some pretty bad experiences with their ex-boyfriends.
Even though most courses created by Evan Marc are aimed at women who have everything in life and now just want to find the right guy for themselves, this one is for the complete opposite.
However, the Believe in Love course and book deal with a completely different target audience, and they are basically a how-to that will help you start loving love and the idea of soulmate again.
If you have ever read or watched content by Alain De Botton, this is quite similar to it because it will help you earn confidence and see how love really works.
Also, if you are a woman who is always doubting everything around her and doesn't really believe any man, which is also probably the reason why she can't keep up a relationship, this is the course for you.
It will help you get rid of all of your negative and limiting beliefs regarding love and relationships and allow you to reprogram your mind and start thinking in terms of love and care.
I see that many women these days are struggling with things like this, and sometimes they don't even have the will to engage in relationships or any sort of affairs because they are so sure every man will betray them.
This is far away from true, and if you are aware that you seem to be dealing with this kind of problem, then you should definitely give this book and course a try.
It is full of insightful pieces of advice, and it can help you a lot to understand where these beliefs are coming from and how you can get rid of them.
Overall, if you are a woman who doesn't believe in love and struggles with maintaining any sort of relationship, this is the best option for you.
Pros And Cons From The Experts?
It comes with a workbook
Explores different types of relationships
It helps you eliminate negative and limiting beliefs about love
It teaches you how to love
It teaches you how to recognize a valuable man
Doesn't have too much practical advice
It can get negative at times
It doesn't prepare you that well for a married life
If you are one of the people who always want to get the most out of the content and books they buy, then you will definitely want to explore everything this course has to offer.
Since it comes with a book and a workbook, you will be able to test your knowledge and even see how you would act in certain situations, which is always a good exercise.
In case you want to make sure you have adopted the advice that Evan has shared with you, you will want to read the workbook too and solve all the riddles he has prepared because they are here for a reason.
Many people tend to ignore it and just read the main points, which is a big mistake – the workbook often has even more information than a whole new book.
My recommendation is always to try to get the most out of it, and if you have come across a topic that is quite problematic for you, you should go over it several times until you make sure you have understood it to the core.
Another thing I will always recommend is to underline or list the most important things in a separate book because you will definitely want to revisit some places.
It will also help you adopt some new habits and think a lot easier, and you won't have to skim through the book every time you want to read something again.
Most women just read it and never come back to the advice they have found here, which is a big mistake, especially if you really struggle with believing in love.
Right after the first edition of the "Believe in Love" book was released, the team behind Evan Marc decided to measure the success rate and see whether the content he has provided women with really helps them in their dating journey.
In the first 6 months after the book was released, more than 87% of women reported that they were able to solve their inner conflicts and engage in more mature and loving relationships.
There was also over 60% of women who claimed their whole perception of love has changed and that thanks to Evans pieces of advice, they were able to solve their traumas caused by previous men and relationships.
The results were really not something most people would expect from a simple book, but t seems like Evan was able to get straight to the point, as always, and give these women what they really needed in order to find love and happiness in their lives.
However, the focus of the course is not helping you rush into the relationship immediately but rather on helping you to get rid of your limiting beliefs regarding love, so make sure you are seeking this type of knowledge and content rather than looking for tips on how to seduce a man.
As you probably already know, Evan Marc Katz really has some of the cheapest dating courses there, and at 97 dollars, this one may even be the most expensive he has ever offered.
You will receive a "Believe in Love" book, workbook, audiobook, and several bonus books and guides that will help you out on your dating journey.
Just as with all of his courses, you can also purchase the "Believe in Love" book separately, and just like all of his previous books, this one was also featured in New York Times when it came out, and it was quite popular worldwide.
However, I believe it is best to get the full package, especially if you are someone who really struggles with believing in love and finding the right one because the whole set will help you explore all of your problems and belief and provide you with a deep dive into the topic.
In case it is too much money for you, you can always focus on the book, but make sure you read it slowly and carefully and that you try to solve all the potential problems and obstacles within yourself before you actually engage in a relationship.
As you have seen, the Believe in Love course by Evan Marc Katz is really focused on a specific audience, and it is one of the courses that will help you fall in love with love and realize what a real relationship is.
If you find yourself to be a woman who has little to no luck in love and is always struggling with fishy men, then you will definitely want to invest in this course and solve the problems and beliefs within you.
Once you have finished it, you will see a clear change in your thoughts, and you will definitely become a woman who knows how to love and is able to find the right love for herself.