Adam4adam is one of the oldest dating websites for gays. It was created back in 2003 and brought together millions of homosexuals since.
If you are ready to meet the man of your dreams, or just explore the dating scene in your city and enjoy a few one-night-stands, ditch the old dating websites and try out Adam4adam – exclusive for gays.
In today's comprehensive review, we'll be considering:
OFL Top Recommendations based on 100,000+ Survey

"Serious Relationships"
"Discreet Hookups"
"Best Course for Men"
"Quick Flings"
"Normal Hookups"
"Our Quiz"
Wondering how to join and what does this website has to offer? Then continue reading the adam4adam dating review.
We have all the information you need!
Is your dating app giving you the best chance for success?
Make sure to take our online dating site/app quiz to find out.
People who follow our dating site suggestions have on average 2 more dates per month.
Adam4Adam Review in Video Form
Audio (podcast) form for those of you on the go
Effectiveness – 3.5/5
Key Features – 4.5/5
Ease-of-use – 3/5
Price – 3/5
One of the largest multi-ethnic dating websites with 53% of non-white users
Variety of ways to initiate contact (messages, smile, live streams, etc.)
Texting is available to everyone
Features a health counselor for STDs, drug abuse, etc.
Great website design – modern and simple
Overall bad design of the mobile app
Because email verification isn't mandatory, there are many fake profiles
Who is it for/Demographic makeup
For starters, let's see whether you are the right fit for this website.
Are people with similar interests using adam4adam?
Adam4adam dating website is available worldwide.
In the last six months, it has over 16 million visits, and typically users spend about 15 minutes on the website during each visit.
OFL Top Recommendations based on 100,000+ Survey

"Serious Relationships"
"Discreet Hookups"
"Best Course for Men"
"Quick Flings"
"Normal Hookups"
"Our Quiz"
As you can see, they are quite active, so you should have any trouble with making contact and keeping the conversation going.
There are 10 million profiles on the website, and most of them are from the USA – about 6 million users are American.
Adam4adam is quite popular in Canada (1.28% of users are Canadian) and around 0.74% of users are from the United Kingdom.
Also, the website is becoming more popular in Denmark and Bermuda. Still, the number of users from both countries is less than 0.4%.
Only males can join the website, and it promotes diversity – about 55% of profiles are non-white.
One of the most interesting features of this website is a couple registration. Partners are allowed to create a joined account, so you might get an invitation to join a threesome.
Or maybe your partner and you are hoping to find someone willing to join you in bed?
Either way, members are quite open-minded, so you can explore your sexuality without the fear of being judged.
Speaking of members' interests, they vary.
Initially, this was a website for hookups and casual dating (like BeNaughty or Ashley Madison).
Many users are looking for just that – no strings attached, just a casual, one-night-stand that won't lead to anything more.
However, some people were lucky enough to stumble upon their Prince Charming on adam4adam, so even meaningful connections can be made (like we have with eHarmony).
As already said, this is the oldest gay dating website and you are probably questioning whether adam4adam is worth it.
Before we start, let's talk about the one very important thing you should take into consideration.
This is a website available all around the world, yet over 90% of users are from the USA.
If you aren't meeting the right men, it might just be because there aren't many of them in your area.
How does it work for your target group?
Adam4adam isn't quite an LGBTQ+ dating website.
They have narrowed their target group even further and created a dating website only for gay men.
So, if you are lesbian, or bi, you might not be too pleased with the audience.
For gays, this website can do wonders.
It has a variety of great features (we will explain some of the most unique ones later) and detailed profiles so guys can meet each other well before making any contact what so ever.
Adam4adam also allows couples to sign-up as one profile.
At first, you might think that this is a bit odd, but almost 30% of all profiles are couples, so it isn't so uncommon.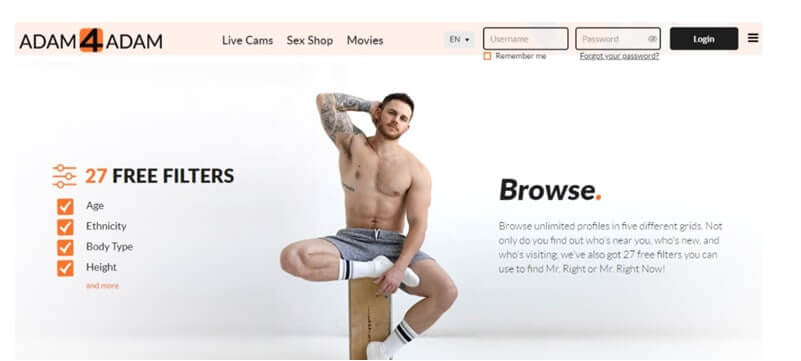 The website has 27 different filters so you can adjust them to narrow down your search.
Keep in mind that the website does not have a filter called "the man of my dreams" so creating a more meaningful connection is a bit harder since there aren't many guys looking for a serious relationship.
We aren't saying that this is impossible, just that it will take more time to find him.
2. How to contact other members?
So you've stumbled upon a hot looking guy, and the displayed information seem intriguing. You probably can't wait to start chatting with him and maybe even ask him out.
How can you make the first move?
Adam4adam has a few different ways of contacting members, so use the one that you are most comfortable with.
Creators want to encourage conversations between members, so everyone is allowed to send messages and this is the easiest way to initiate contact with someone that you like.
You do not have to wait for a like or a swipe before sending the first message.
Just go to their profile and simply send "Hi".
If they are an active member, you will probably get the response quite quickly.
Keep in mind that once the conversation starts, you should do everything that you can to keep it going.
Adam4adam is automatically deleting messages of their members once a certain period of inactivity passes.
This could lead to the loss of a profile that you've liked.
If you are a free member, the messages will stay in your inbox for 10 days. On the other hand, premium members can keep their messages for a much longer period of inactivity – up to thirty days.
If you aren't ready to start a conversation, you can send a smile to a member that caught your eye. When the other side responds the same, you can text them, so you can start getting to know each other.
And finally, is adam4adam worth it?
Mostly, this depends on your own expectations – what did you come to find?
Users that came to just meet new people and possibly hook up with a few of them were quite pleased with what adam4adam offers.
Everyone is down to chat so that is super easy to find. Also, because members are so open-minded, ready to explore new things, and can't wait to start a new fling, casual dating is common.
If you want these things as well, you will probably have a high success rate – many interactions and numerous hookups.
Sending messages without any charges is one of the biggest advantages of the adam4adam dating website.
Thanks to it, creating connections is much easier.
Of course, texting isn't the only feature this dating website has to offer.
Here is a list of unique adam4adam features:
With the underwear club you can receive a new pair of undies each month – this means that every month, you can send a sexy picture to one of the members you like.
Adam4adam works with a variety of underwear brands from all over the world.
Each month, they choose one brand and send underwear to their members.
Once you join the club, you will have to pay a 10-dollar fee every month.
Adam4adam has a few different channels that allow live streaming.
On these channels, you can either watch other members or even start your own live stream and get to know your viewers better.
Keep in mind that each channel requires a new account, which is a bit time-consuming. Yet, the pleasure of watching hot guys will make it worthwhile.
As mentioned, this is a place where you can unleash all of your wildest fantasies.
So, the creators added porn for their users – everything you need to satisfy your needs is available on this website.
There are different ways to unlock these movies:
Pay-per-minute – minutes come in different packages, so you can purchase one of the packages and turn on a movie. As the movie plays, the minutes are being withdrawn from your profile, and you have access to porn movies until you run out of paid minutes.
Rent – all movies can be rented for up to two days. When the movie is rented, it can be viewed multiple times without any additional charges.
Download – if you enjoyed one of the movies, you can download it. The ownership can last for a week, month, or forever – the price of a download is based on the duration of ownership.
Planning a trip? Want to see hot guys from your next destination?
With this feature, you can plan all your future hookups.
It allows you to explore profiles from all over the world, so you are familiar with the dating scene and know what to expect once you arrive.
If you are into handcuffs, leashes, or other sex toys, definitely check out the store.
Maybe your next date is into the same things, so you can try them out together.
With the party ad, you can create or join one of the small gatherings in your city.
Every member is allowed to display an ad for an event on the website.
The ad can be uploaded thirty days prior to the event and it is automatically deleted when the party is over.
By visiting parties, you can meet multiple users in person and how knows who or where the party will end. 😉
Adam4adam is looking after their users, so they created a health counselor – you can ask whatever you want about STDs or find the clinics for testing.
Also, you can get answers to questions about drug abuse and there are even helplines' numbers.
So, what do you have to do to sign-up and try out these mentioned features?
We are here to walk you through the registration process.
Firstly, you will need to think of a username, password and provide a valid email address.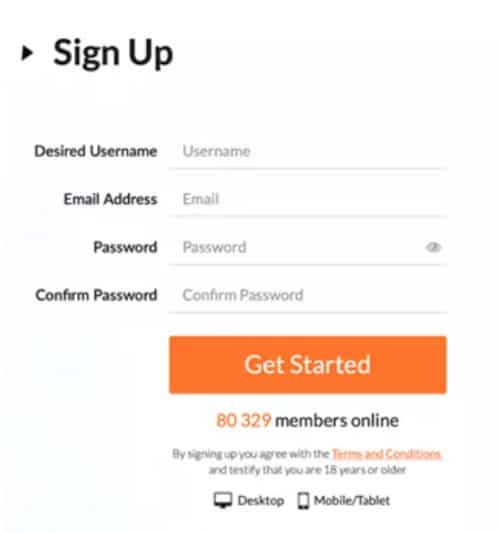 Once this is done, just click on the "Get started" button.
The second part of the registration process includes some basic information: age, location and gender. In this part, you can choose to sign up as a couple, if you are creating an account with your partner.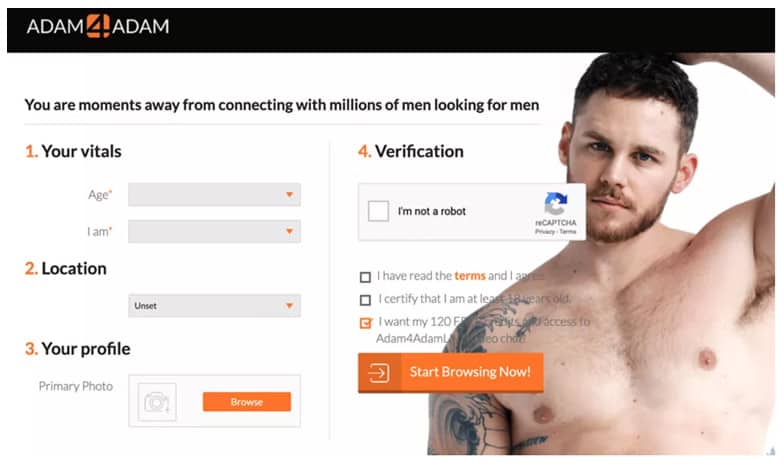 After the form is filled, you will have to upload a primary photo. There are some general rules about how this photo should look like.
For example, the website states that the photo has to be G-rated, which means that you shouldn't post any naked photos or photos of yourself in underwear, swimwear, or similar.
When you upload a profile photo, you can continue to profile verification.
As said, the sign-up process is followed by the email verification. This isn't mandatory and many users were able to create a profile and browse through website without it.
Also, registration via Facebook is possible as well – by linking social media profiles, boxes on the forms are automatically filled.
On adam4adam you can create two types of profiles – home and visitor.
These profiles are quite similar so we will talk about the home profile in more detail.
You will notice that just some general information is displayed on profiles – your age, gender and location every user can see.
This information is displayed in form of bullets right underneath your profile photo.
About me part follows these bullets and next to it is a letterbox – writing a letter is another great way to show interest in someone.
As for the visitor profile, this account is designed in a way to attract users from your city and country – you can add certain things that you know will be interesting to members in your area.
When it comes to website design, it is super modern, yet simple and user-friendly.
Adam4adam's website is full of icons so that navigating is super intuitive.
Also, the website has plenty of filters so that you can find people with similar interests more easily.
Keep in mind that free members are limited to the number of filters they can apply. Only three criteria can be saved, but in most cases, this is more than enough.
Profiles are displayed in grids, and when someone catches your eye, just click on their picture and the more detailed profile will be displayed.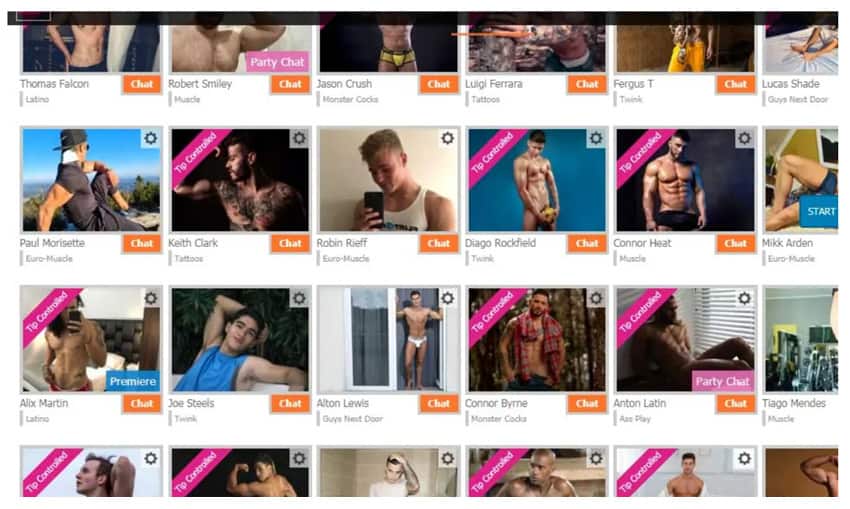 Unfortunately, the creators didn't put the same amount of effort into the mobile app.
It doesn't have such good design nor features.
The things that make this website unique aren't available on the app, so you aren't getting the full experience.
Because it is free to download from Google and App Store, you can use it to stay in touch with members while you are away from home.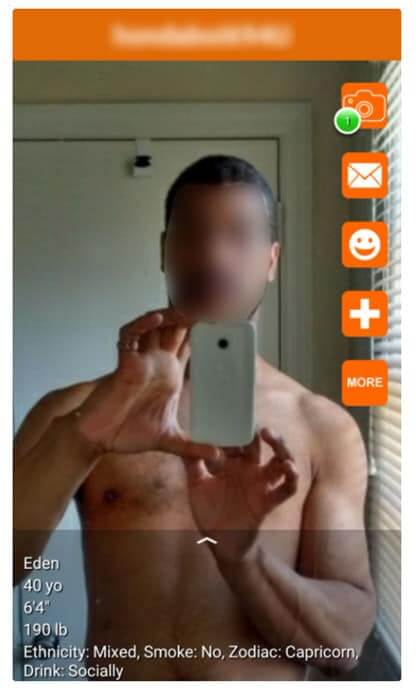 In the end, we should talk about one of the most important things – adam4adam cost.
Through the guide, we already mentioned some purchases such as underwear club and adult movies.
Besides, these purchases, you can also upgrade an account.
Adam4adam offers two plans: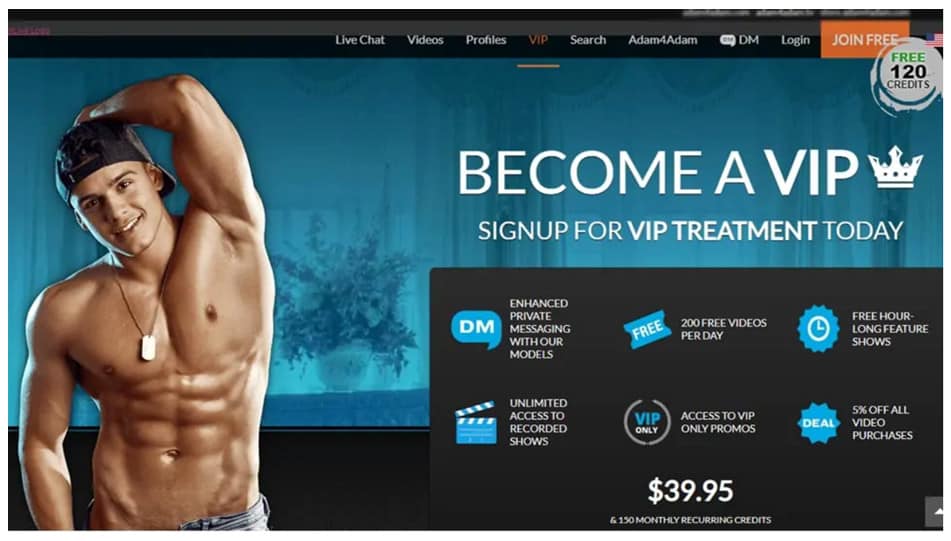 Both memberships are automatically renewed each month and becoming a subscriber has a few advantages.
Firstly, you will be able to upload more photos, which can promote your chances of success.
Also, upgraded accounts can save more search filters, messages, and expand their friend list.
Overall rating – 3.5/5
We hope that this guide helped you with deciding whether adam4adam is for you or not.
Even though the design of the app isn't so good, the website version is outstanding!
The unique features add excitement to online dating and with the open-minded audience, you are free to explore your sexuality.
We wish you all the best!
Before you visit adam4adam and click on that "Sign-up" button, check out our FAQ.