Is your dating app giving you the best chance for success?
Make sure to take our online dating site/app quiz to find out.
People who follow our dating site suggestions have on average 2 more dates per month.
A Beginners' Fairytale
It was many and many a month ago, in a town by the sea, that one night at 7 p.m. Jane was just about to finish getting ready for her date with some stud she met on Tinder.
His name was Dick and she was swooned by his profile photo, his naturally confident poise, his broad, reassuring smile. And just the way he talked (or wrote, for that matter)! He was a charmer indeed. He spent almost 2 months persuading her to meet in person and have dinner.
Finally, Jane gave in to her desire to finally have someone so she agreed to meet Dick and see if they could be more than an occasional flirt on Tinder. They arranged to meet at 8 p.m. at an intimate restaurant near her place.
OFL Top Recommendations based on 100,000+ Survey

"Serious Relationships"
"Discreet Hookups"
"Best Course for Men"
"Quick Flings"
"Normal Hookups"
"Our Quiz"
How thrilled Jane was on her way to the restaurant. At the same time, though, she did fear a little how he might turn out to be a creep or maybe just unattractive and that she might get disappointed and discouraged as a consequence.
As she approached the restaurant, she saw him standing there looking almost the same as his Tinder profile showed. "Oh, joy! Finally some good material for me," thought Jane.
As the dinner progressed, she was only the more thrilled by Dick and the way he treated her. She thought how unreal and yet good it all felt. Just as he was explaining how he was tired of all the fake people everywhere he went, his phone rang, he looked at the screen apologized to Jane and answered right there and then.
The conversation was brief, nothing in particular. Except for the final words.
"Ok, honey, I'll be home soon. Tell the kids Daddy loves them. Love you too!"
Jane felt such nausea that she just sat there motionless. He was "happily" married with kids, looking just for an occasional adventure.
Dick turned out to be a real d…dud!
Introduction
Preservation of self against any harm has always been an important topic for humankind.
The notion is even more relevant in the information era where every single detail of our lives seems to be happening online.
Maybe this notion gains even bigger attention in the aspect of life which includes a quest for another human being to share life with.
By their nature, people sometimes tend to say things about themselves which are not entirely true. We might lie about our age, education, employment, or marital status just so we would impress someone. More often than not, this ends with a disaster and the other side gets deeply disappointed.
Potential Dangers in Online Dating
Although online dating has been developed based on a highly positive notion – finding someone to spend some quality time online or in real life – sometimes not everything is so ideal. As we commented briefly, people tend to leave out, obscure or even completely hide some facts that can help prospective date decide whether to go out with you or not.
Starting from details that are not eliminatory, such as age or education, all the way to marital status, any of these is something that people hide or straightforwardly lie about on their online dating profiles or apps.
Remember our fairytale from the beginning?
Dick lied about being married which could have led to a potentially dangerous situation, where Jane would end up as Dick's mistress if she only chose to.
On the other hand, Jane actually got lucky, since Dick was "merely" a cheater and she only ended up disappointed. He could have been things way worse than that. A criminal offender. A murderer. Or a rapist even.
OFL Top Recommendations based on 100,000+ Survey

"Serious Relationships"
"Discreet Hookups"
"Best Course for Men"
"Quick Flings"
"Normal Hookups"
"Our Quiz"
Dark and grim as it sounds, we need to be aware of the fact that when dating online, we can never get to know someone properly until we have spoken to them face to face.
And this is a risk entirely up to us whether we are going to meet with somebody we have only spoken to via text messages.
Despite the fact that all profiles on social media, and especially those for dating, are bright and shiny, there is always the danger that this unknown person can end up as a complete fake, or it maybe can be someone worth giving a shot to.
In the first case, you are indeed lucky if you only end up disillusioned and not something far worse.
Is There any Safe Way?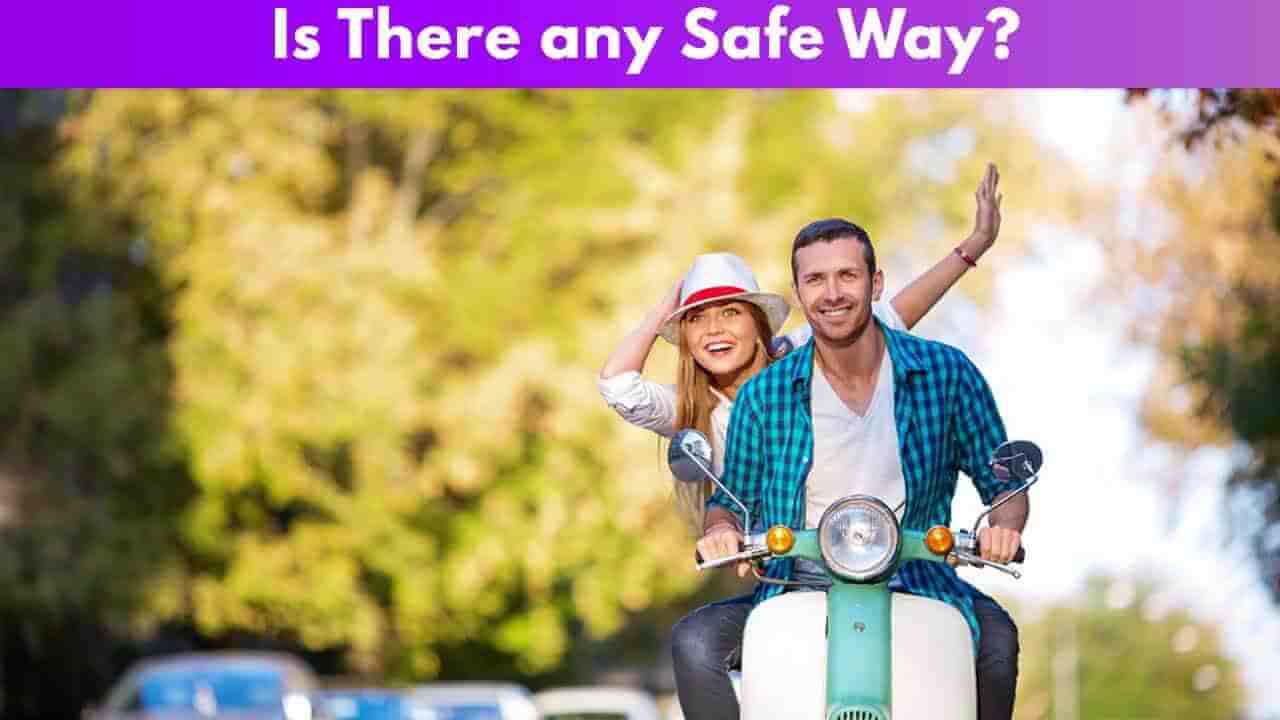 We know we have possibly terrified you with the introductory part of the article. However, this is not to tell you that you need to give up online dating for the risk of running into someone who is not being honest about some details of their life.
This can also happen in real life.
Those who are disrespectful by nature, they will disrespect or lie whether online or offline. However, keep going since there must be someone honest enough who will make your quest worthwhile.
Still, what if you have already established contact with someone via online dating sites and platforms, and they tell you all the right things and they give you all the right answers, and somehow you cannot escape the feeling that this is too good to be true?
Online dating sites and apps already have very reliable ways to filter out and eliminate fake or inappropriate profiles, but sometimes something must get through. These networks take all the precautions, but certain risks still exist.
And, what if we told you that you could run a background check of the person you are interested in?
Ever heard of PeopleFinders and their Stud or Dud app?
What is Stud or Dud?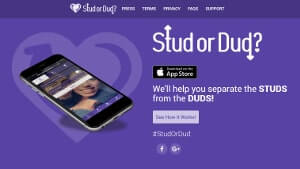 As already hinted in the previous paragraphs, Stud or Dud is a background check service that you can use to investigate your potential date.
Stud or Dud was released by PeopleFinders with the sole aim of running a background check of your prospective date.
We understand how profiles on other social media don't tell us what we want to know, so Stud or Dud can be your best friend on your game of detectives.
So, what is Stud or Dud good for?
Let us try it like this.
Again, remember our little modern time nightmare from the beginning? Jane obviously did not know about or decided against using Stud or Dud app.
Had she conducted a little research about Dick using Stud or Dud, she would have found at least some hints about his marital status, if not even the explicit details.
In this way, even before deciding to go out with him, she would have known some details about him and based on that she could have decided whether to give him a chance or not.
How so? Keep reading!
How Does Stud or Dud Work?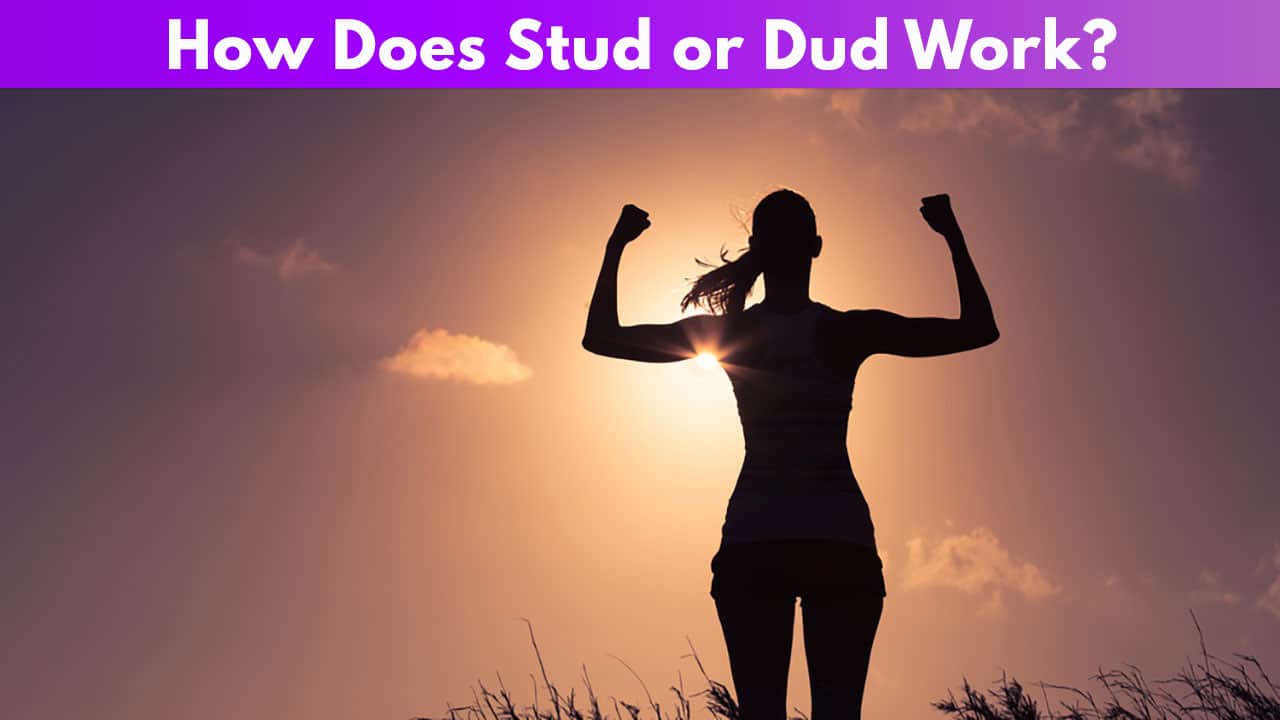 In order for you to use Stud or Dud, you first need to download the app.
Unfortunately, the app is only available to Apple users so the app download from the Apple app store is free.
Once you download the app and sign in, you can dig-in in search of details about the potential SO.
To get search results about the object (or subject) of your interest, it is enough to provide their name and phone number. However, the more detailed the input, the more precise and relevant the output will be.
So, once you get down to your investigation work and enter the name of the person you want to check, these are the details that will be shown in the results:
The current address of the person in question;
Their partial phone number;
Any existing criminal records like traffic offenses, sex offender records;
Property they own, foreclosures, and/or evictions;
Bankruptcies, tax liens, and judgments;
Professional records including corporations and fictitious business names;
Professional licenses, DEA licenses, and pilot licenses.
Not bad at all, right?
So, having checked the results you get, you can rank the person by either stud or dud based on your preferences. And once you reach the conclusion, you will see if the person is indeed worth the trouble.
Again, if you are having any privacy concerns, let us remind you that Stud or Dud only gathers together the information already available from various other locations. So instead of going to a variety of websites or archives, you can just go to Stud or Dud instead.
Who Can Use Stud or Dud?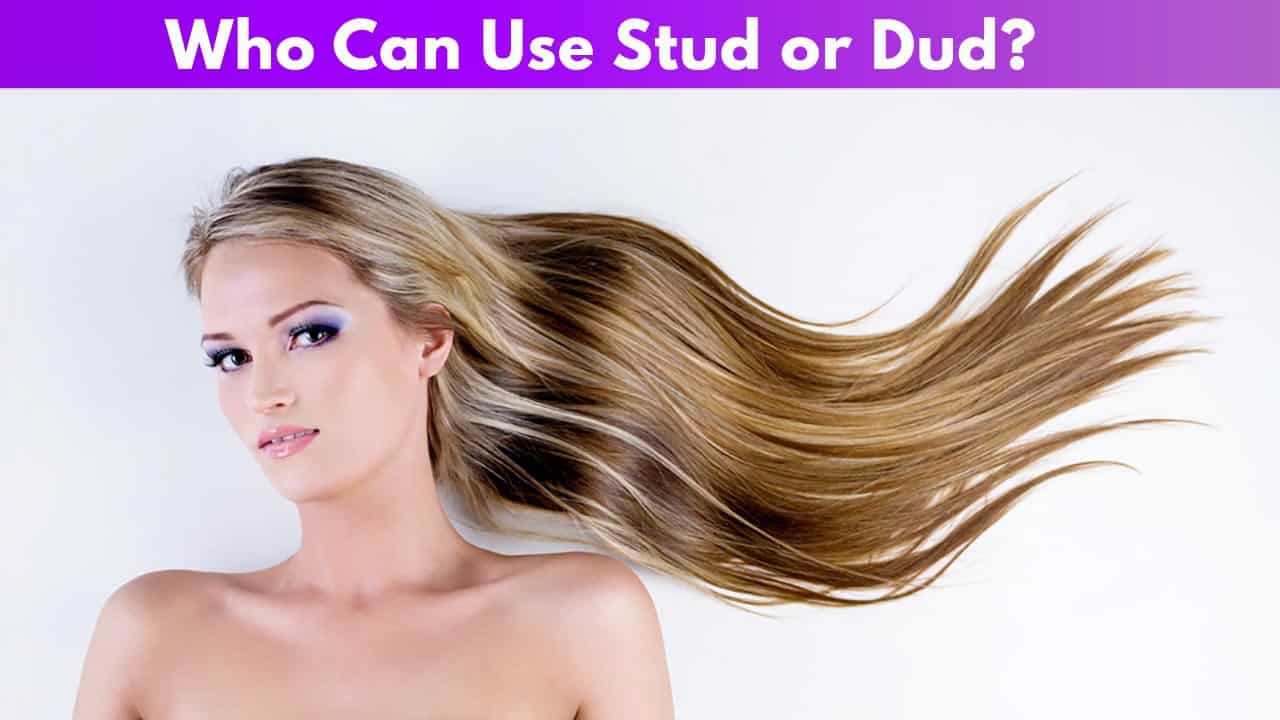 Obviously, Stud or Dud is a great tool especially for single ladies looking for a hook-up or serious date.
Unfortunately, single ladies are faced with a potentially higher danger when going out for the first time with someone they met online than men.
So this background check service aids you in finding out all publically available details on people and deciding whether you should give them a chance.
Moreover, even though Stud or Dud was originally designed to run a background check of potential dates, it can be a useful tool in checking people for other purposes. For example, imagine a couple of parents looking for a babysitter?
They will want to leave their precious bundle of joy with someone reliable, so this is where Stud or Dud can be of use in checking someone they think to hire.
Are There Any Concerns?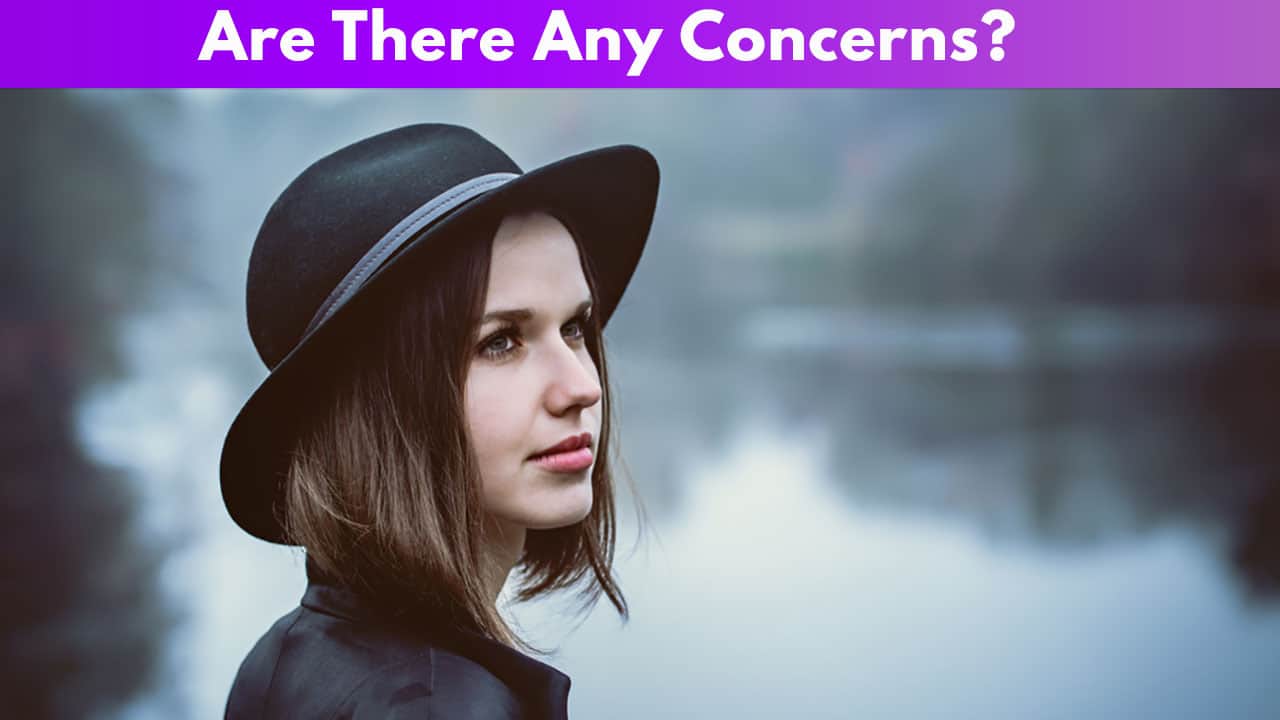 If, after all the details we presented you are still having some doubts concerning breach of privacy, or any other concerns, know that Stud or Dud does not endanger the privacy of individuals in no way whatsoever.
The personal details about someone that the service shares with you are anyhow already publically available, so they just compile them in a single database, i.e. app.
And all of this is available at your own request.
Next, if you wish to remove your details from the records, this is also possible.
You just need to go to the opt-out page, enter your name and details. Once you find your record, confirm which one is you (the app will give a list of people with similar details), and then choose opt-out my info.
As simple as that.
Conclusion on Stud or Dud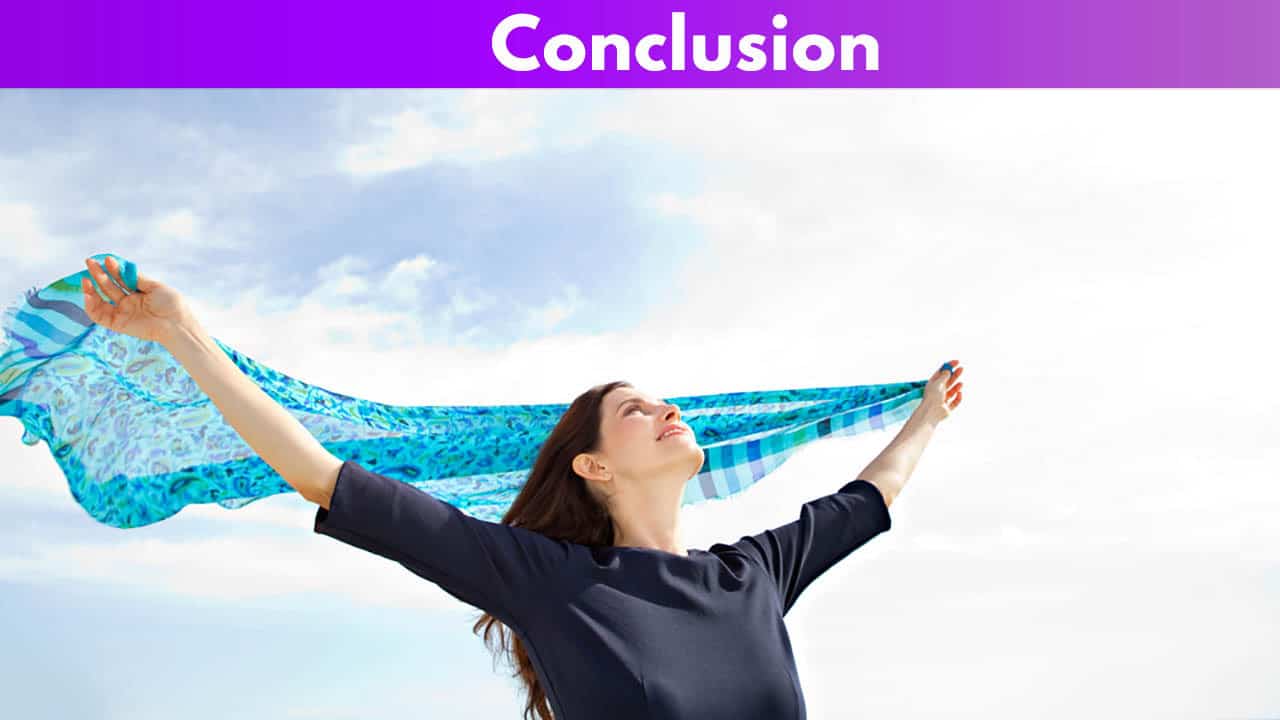 Living in the digital era has simplified our lives enormously in so many aspects. We can now do things we couldn't even imagine doing before.
On the other hand, there are certain fears we must inevitably encounter when living and sharing details about ourselves online.
These fears are particularly present in the online dating phenomenon.
We give so many details about ourselves to complete strangers that they can misuse in any possible way. The additional danger lurks if you decide to meet with this stranger in real life since you can never be sure that they are truly so sweet and loving in real life as they are online.
And let us tell you that this fear is completely justified since it is in our nature to protect ourselves from others.
Since online dating has gained momentum, PeopleFInder has developed a tool for all the scary ones out there thinking whether it's right or wrong from the aspect of safety to go out with someone you have met only through dating apps.
You know that one friend that always has the up to date information about everyone – well, this is now Stud or Dud.
This background check service will now be your best buddy in discovering details you'd have to look for in various other sources before.
With Stud or Dud, you will find all the relevant details, such as age, marital status, employment, property.
Basically, these are all the facts you want and need to be aware of before meeting someone for a date.
So, instead of asking around friends and acquaintances, you can just use the name of the person, their phone number and the e-mail address and you will find out everything you need to know.
Be smarter than Jane we told you about in our introductory fairytale. Jane put her trust in Dick and as a result, she was almost used.
Unfortunately, many other girls face the same destiny as Jane did.
So, be smarter than that. Run the background check and get yourself a stud instead of a dud.