Although the market might seem oversaturated with a growing number of dating apps, two places for online dating stand out compared to the rest.
Ashley Madison vs Seeking Arrangement seem like great places for having extramarital affairs online.
If you're curious about which one of these dating sites has the upper hand, you can find it out here. I'll cover the following categories:
General overview
Layout and ease of use
User structure
Free features
Premium features
Cost
Sign up
Security
Bonus tip: we have found that you can save a lot on Ashley Madison by signing up on the website (not the app) using this special link.
OFL exclusive offers - Check all of them

"Serious Relationships"
"Discreet Hookups"
"Best Course"
"Quick Flings"
"Normal Hookups"
"Our Quiz"
Also, make sure to check out our full Ashley Madison review here and check out the individual Seeking review.
Ashley Madison Vs. Seeking: In Numbers
Numbers do speak volumes when it comes to dating sites, and many potential users or subscribers are curious about the number of people who decide to join specific online dating sites.
The dating site that offers discreet fun for married people, Ashley Madison, has a whopping amount of 24,000,000 members and at least 20,000 logins per day, and this is really a great number for a dating site.
OFL exclusive offers - Check all of them

"Serious Relationships"
"Discreet Hookups"
"Best Course"
"Quick Flings"
"Normal Hookups"
"Our Quiz"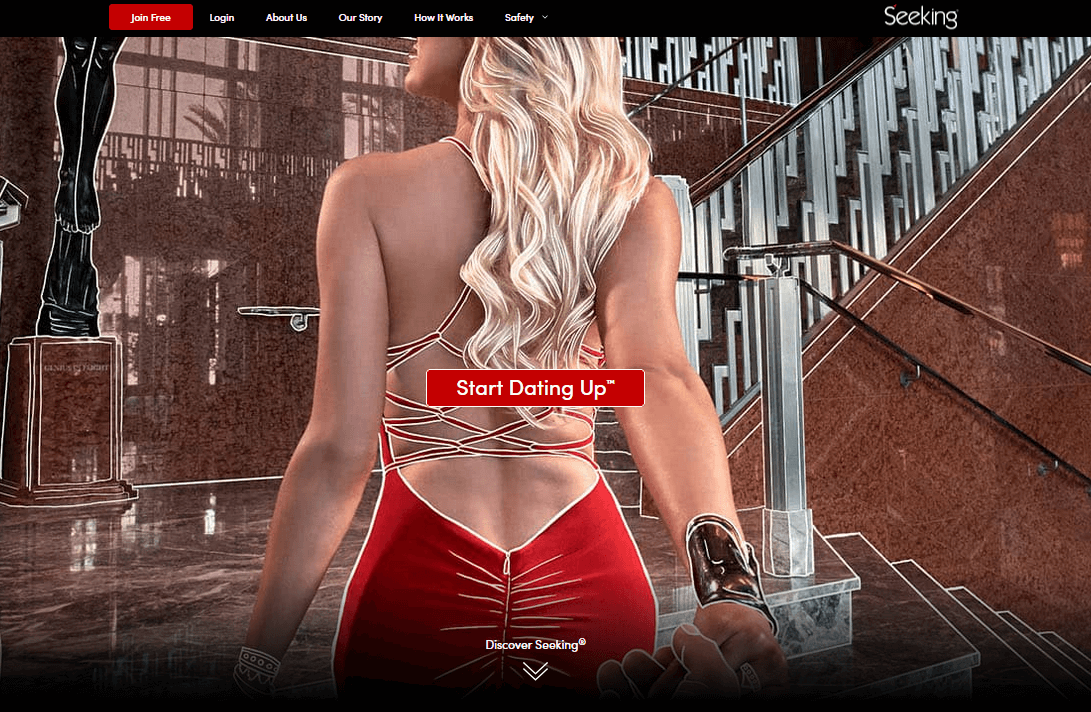 If you take a look at the numbers at Seeking Arrangement, the dating site for sugar baby seeking and offering has 377,630 active members at the moment and also 150,000 active users each week.
As much as these numbers seem different, do keep in mind that both dating sites have different offers when it comes to matchmaking, but I must admit that Ashley Madison users have a larger number of people they can meet up with, and it is the largest hookup site on the market at the moment.
Ashley Madison Vs. Seeking: A Basic Overview
Both of these elite dating sites can offer you new and amazing experiences, but something you should know first is what exactly they offer and how is each dating website different.
When it comes to Ashley Madison, you are in for a treat if you're looking for extramarital affairs and short and long-term discreet hookups, and it is an ideal place for both married men and married women.
Seeking Arrangement is the perfect place for people who are either looking for sugar mommies/daddies or are looking for sugar babies in a luxury setting.
Both of these dating platforms have different offers and might attract a different audience and before you opt for either one of these, think about your needs and preferences so you can find a better fit for yourself.
Ashley Madison Vs. Seeking: Ease Of Use And Layout
Something that must be noted is that when the user experience is in question, both apps are easy to use, and they are both beginners friendly.
You don't have to be tech-savvy to use that apps and services, and it takes a few minutes to understand how to use them.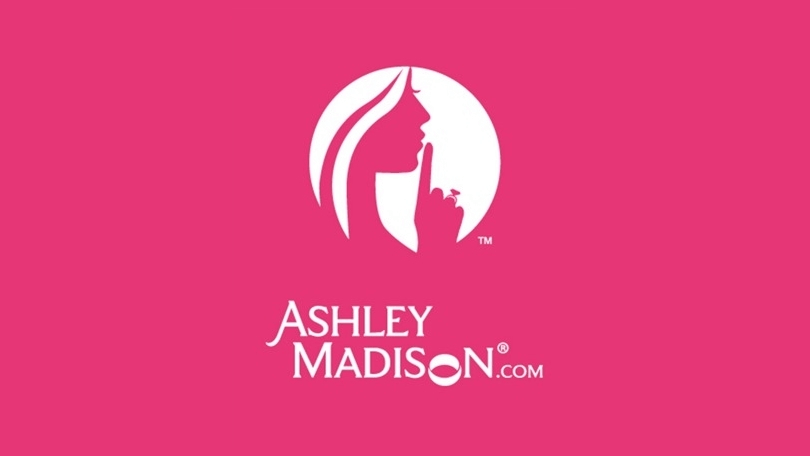 I should not deny the fact that I still really enjoyed the user interface at Ashley Madison a lot more than on Seeking.
Ashley Madison's design of the interface, the color palette, and the overall design just seemed way more appealing to me than the one Seeking.
I would always rather go to Ashley Madison than Seeking as the design is simply impeccable and really elevates your experience.
Ashley Madison Vs. Seeking: Popularity And User Structure
These dating services are somewhat unique on a larger scale of dating apps with their growing popularity, but also with the exact services both of these apps have to offer.
Both dating sites are highly focused on improving the user experience for everyone who decides to join both of these dating services.
The admins and moderators make sure to remove a fake profile that might pop up as soon as possible in order to make sure there are no scammer profiles on the app.
When it comes to the users themselves, Ashley Madison has 70 million subscribers globally, and there are more male users currently on this app.
Seeking is a little different; out of 40 million users, 32 million of them are female users looking for luxury dates with potential sugar daddies.
It's always important to highlight that each one of these dating services has different offers for different audiences and that it is necessary to figure out what exactly it is what you need before you join either one of them.
The customer service for both dating sites is great, but the one that stands out is definitely Ashley Madison.
The customer service support agents reply quickly and provide help for all necessary issues and technical problems.
Something that should also be mentioned is the fact that both options are available for both Android and iPhone users as mobile apps and both in the desktop version.
Ashley Madison Vs. Seeking : What Do You Get For Free?
Every dating service does offer some sort of free option before you complete your registration process with included payments.
Before going for the full premium membership options on both of these sites, you can take a look at what exactly they offer as free features:
For Ashley Madison Members:
The discover feature allows you to check out Ashley Madison users and their private photos
The entire sign-up process and account creation
On the Ashley Madison app, you can send winks to both female users and male users
In-depth search and access to basic information such as ethnicity, marital status, real names, and relationship status is what Ashley Madison offers for free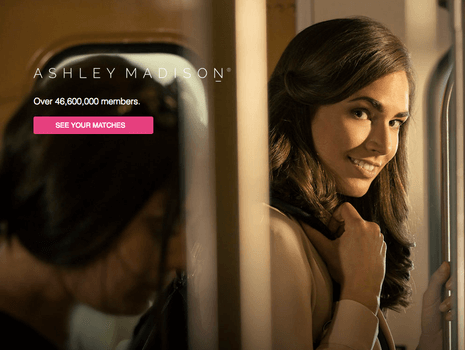 For Seeking Members:
The free registration process, dating profile, updating a profile picture and other pics to amp up your account
Aside from being able to be swiping through other people's profile pics, you will also be able to view their videos
The search filters can be applied while looking through the user base for free
Access chat rooms and get in touch with other members for sugar dating
Ashley Madison Vs. Seeking : Premium Features Cost And Pricing
The free features for both dating sites seem compelling, but the paid options can bring you even closer to your perfect match for both a short-term hookup or help you find a sugar daddy.
For Ashley Madison Members. the cost for the option to get directly in contact with the users is currently available in three different plans in which you can buy credits: Basic, Classic, and Elite.
The Basic plan offers 100 credits for $59/you will pay $0.59 per credit, and the Classic plan stands at $169 and offers 500 credits/ you will pay $0.34 per credit in this case. Lastly, you can also choose the Elite plan for $289, where you will get a whopping amount of 1000 credits/you will pay $0.29 per credit.
When it comes to Seeking, here you can also choose from a few available plans, including The Premium Subscription for 30 days, which costs $109.99 per month. The Premium Subscription for 90 days costs $96.66 per month; the Premium One Time Purchase for $289.99 once; and lastly, the Diamond Subscription for 30 days, which will monthly stand at $274.99.
Both dating services are free to use for women with no later-on additional costs.
When it comes to the type of payment, you can complete your payment for subscriptions on both of these dating apps via PayPal and via credit card.
Ashley Madison Vs. Seeking: Sign-Up And Security
Ashley Madison's sign-up process is pretty quick and easy, and you can be done in no time; you will provide your personal details, such as phone number and ethnicity.
On Seeking, things are going to be a little different; once you have provided all of your info, you will have to wait for the final approval of your account.
This might last 24 hours or, in some cases, even longer.
Make sure you provide as much information as possible because the more info you provide, the faster the process will be complete.
The reason that this is happening is that only real people are supposed to join this dating app, and everything that appears to be a scam of sorts is being quickly filtered out and removed by the admins before it even gets approved.


There was a minor data breach in 2015 on Ashley Madison, but there were no issues for the individual Ashley Madison profile users. and ever since then, the security has been upgraded, and there is no need to worry about anything similar to that happening again.
Both apps stand out compared to a long list of competitors as they have real users, are currently super safe to use, and offer the best service to their customers, both male users and female users.
Conclusion: Which App Is The Winner?
It is hard to pick a winner, as both of these dating websites attract different audiences and both do really cater well to their customers.
What does matter is that both of these dating apps are legit, free of bots, and allow you to find exactly what you need.
With all that I have mentioned above, I must say that Ashley Madison does have a better price and offer so much more in general, with a rather relaxed approach when it comes to looking for a fun time and short-time hookups.
FAQ
1. Does Ashley Madison cost a lot?
Although there is a price when you want to purchase credits at Ashley Madison, the overall price isn't too big, and it pales in comparison to the prices of some other dating apps.
2. Is Ashley Madison for cheaters in real life?
Yes. It is no scam, and you can meet people who look eye to eye with you if you like to enjoy the flair of an extramarital affair.
3. Does Ashley Madison work for sugar daddies?
Any Ashley Madison review will let you know that you can find people who do cheat, but if you are looking for a sugar daddy or sugar baby, you can find that on Seeking Arrangement.
4. Are there more women on Seeking?
Yes. There is a larger number of women who have joined Seeking, and they are looking forward to meeting men for luxury date experiences.