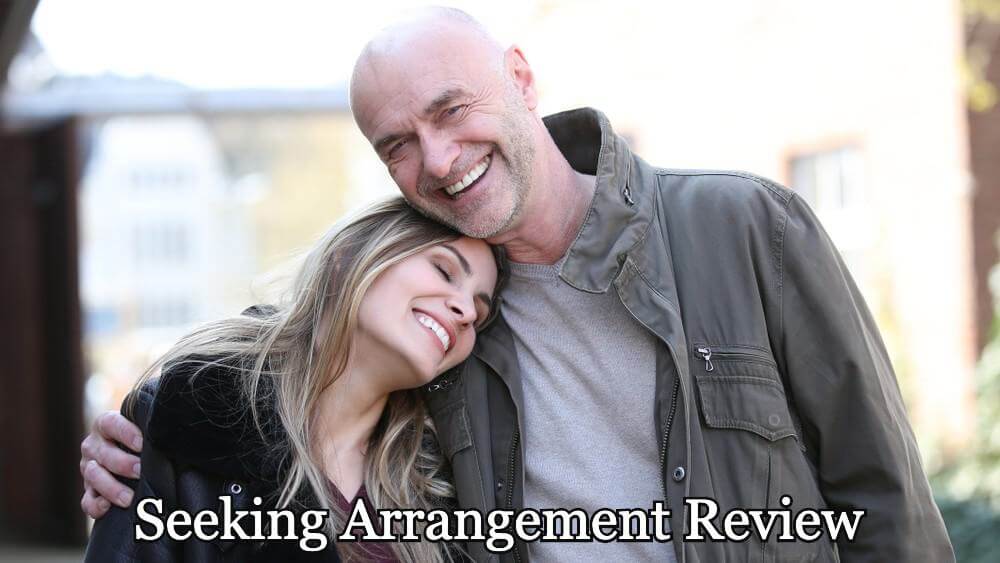 Do you want to connect with a Sugar Daddy or a Sugar Momma, so that you and the other person can both benefit from your connection, but you can't seem to find them that easily in your city?
Or are you, on the other hand, looking for a Sugar Baby to start a relationship with?
Today we will talk about Seeking Arrangement, an internet platform designed for finding balanced relationships that are beneficial for both persons, which will definitely help you in your search.
Is your dating app giving you the best chance for success?
Make sure to take our online dating site/app quiz to find out.
People who follow our dating site suggestions have on average 2 more dates per month.
Seeking Arrangement Review in Video Form
Audio (podcast) form for those of you on the go
About Seeking Arrangement

This dating platform first launched in 2006, and since then it has had over 10 million active members in over 130 countries all over the world, which tells you a lot about its success.
Compared with all of the other websites that focus on enabling the so-called "Sugar Dating", this one is one of the best there is and the one you should definitely consider for an effortless quest for the relationship by your terms.
When it comes to their goal of connecting people with Sugar Daddies and Mommas, it is important to take note of Seeking Arrangement success tips when using its interesting features, so let's explore them.
Features
The difference between Seeking Arrangement and other dating websites definitely lies in its unique features, which will benefit you in your search for the perfect person for you.
OFL exclusive offers - Check all of them

"Serious Relationships"
"Discreet Hookups"
"Best Course"
"Quick Flings"
"Normal Hookups"
"Our Quiz"
Easy Registration – What's great about Seeking Arrangement is that registration takes about only 10 minutes, and the process of joining is easy and fast. All you need to fill out is a couple of personal information details and that's all, without going through too much hassle.
Strict Profile Verification – No matter if you're looking for a Sugar Daddy/Momma or you want to find a Sugar Baby, you will definitely want to know whether someone's account is legit or not, and this feature will bring you a dose of security and assurance that you're not dealing with a scammer.
Credible Accounts – Thanks to the process of account verification mentioned above, the number of fake accounts on this dating site is not as high as on some other dating platforms.
Detailed Search Engine – This dating website, unlike some others that have simple algorithms for suggesting you other users, actually has a large number of filters you can apply in order to
Private Photos and Accounts – Seeking Arrangement gives you the opportunity to hide your personal photos from other users, for as long as you like, until you give them permission to see them. This option is also available with your whole account since it can be private too.
A large number of Sugar Babies – Since Sugar Babies have the option of getting the premium version for free when using their university emails, while Sugar Daddies and Mommas need to pay for premium features, it's understandable that Sugar Babies by far outnumber the other group.
Sign-up Process and First Steps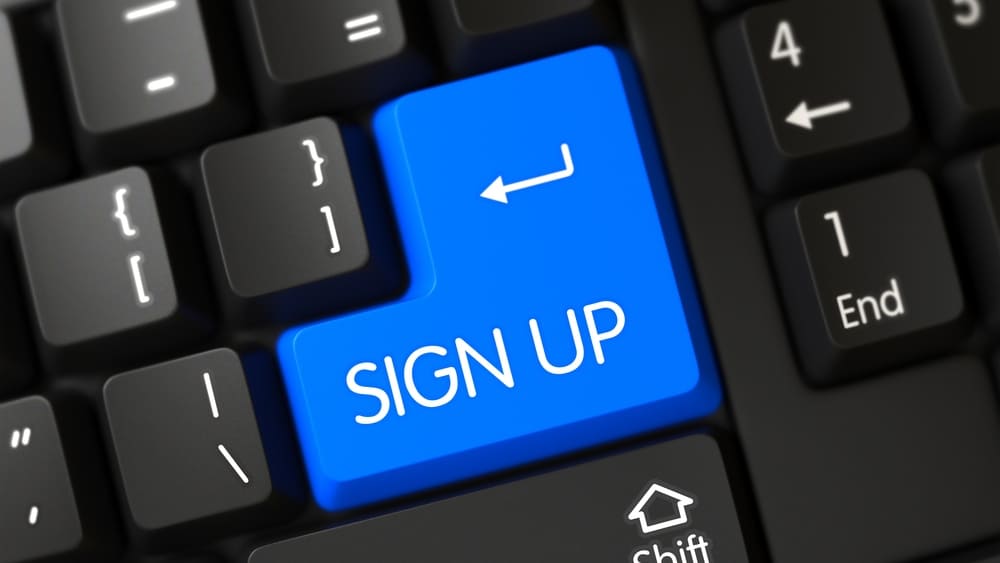 You'll notice that the sign-up process is really simple, and even beginners who have never used a dating website will have no problem creating an account.
All you need to do is go to www.seeking.com and click on the "join now" button located on the home page.
Here's what information you'll be asked for after doing the steps mentioned above:
Gender
Whether you're looking for women, men or both
Whether your priority is meeting someone for their money or their personality and appearance
E-mail
Birthday
Of course, some of the information you will be asked for depends on whether you're looking for a sugar daddy/mommy or a sugar baby.
Here are some basic things for you to know when first creating an account on Seeking Arrangement:
If you are a Sugar Daddy/Momma
In this scenario, there will pop up a section you can also fill out, the one about your finances – your income and spending habits.
Even though signing-up to this website is a free process, there is a catch. You can send only up to ten messages to sugar babies and you can't reply to their message without upgrading to a premium membership. But, think of it as a good side – you will have less competition.
If you are a Sugar Baby
When signing up, you will have the option of naming the amount you would like your sugar daddy/mommy to spend on you.
In case you're a student signing up for an account on the platform, you'll be happy to know there's a premium membership available free of charge for creating an account with your university e-mail address.
No matter what kind of person you're looking for on the website, after you've created your account, you will have the option of filling it with information out as much as possible in order to make it as good as it can be, so it can catch the attention of other users.
First of all, you can upload some photos to your profile, but they all go through a process of verification before being approved as legitimate photos you can keep or hide on your account.
Speaking of hiding photos, that feature is available. You can have public photos that any other user can see, as well as private ones that other people have to ask permission for.
This applies to your whole account, too, since it and all of its details can be locked until the viewer gets your permission to see them.
When it comes to other social media accounts such as Instagram, Facebook or LinkedIn, there is an option of linking them with your profile, which we recommend doing in order to improve your account's legitimacy.
Speaking of account verification and legitimacy, you can pay to go through a background check, which is done by a third-party company.
You're probably wondering why you should pay for someone to do a background check of your personal information, but there's a good reason for you to consider it.
After you've successfully passed the verification, your account will get a badge that serves as proof to other users that you've done the verification process and that your Seeking Arrangement sugar baby bio is legitimate.
All and all, it's important to say that even the website itself "prefers" and will showcase profiles with detailed information far more than those uncertified and with only a couple of personal facts.
After you've successfully set up your account, you can start exploring your options when it comes to other users of the website.
Thanks to the search tool Seeking Arrangement has, this step is easier and more efficient than on many other dating websites, and you don't have to rely only on users suggested to you by the website.
You will be able to filter people based on many different criteria, such as: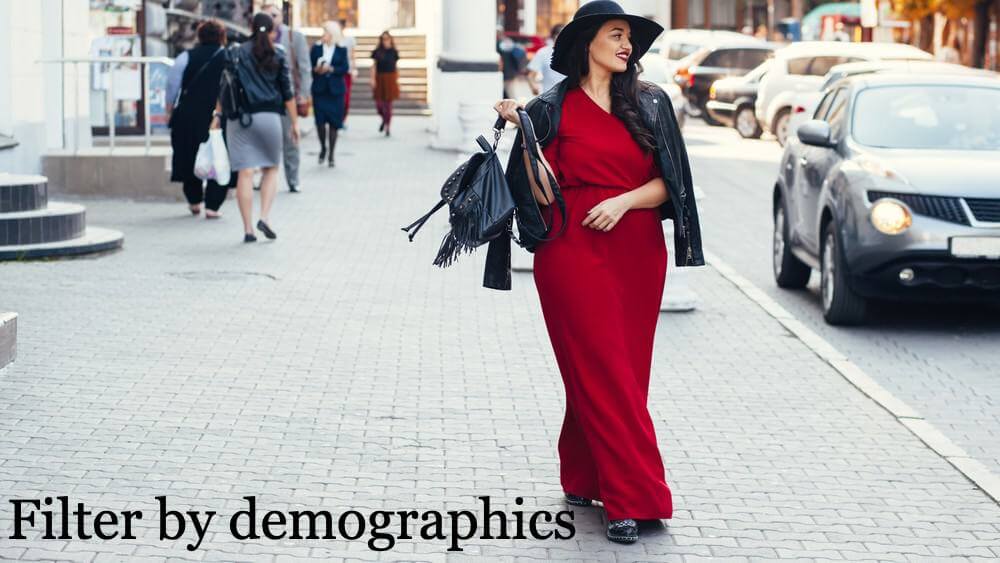 age
location – city or postal code
distance
height
lifestyle habits (drinking or smoking)
education
language
number of children
By upgrading your account and getting the premium membership, you will get even more search options and you'll be able to explore user accounts based on:
net worth
income
membership status
physical appearance
ethnicity
One more useful feature is also that you can filter the search results by which the user has been active most recently.
All in all, there is no doubt that this website makes it a lot easier for you to find the right person for a relationship you want to create with them.
All you need to do is make your profile as good as possible so that it represents who you are and what you're looking for, and then use the search tool to find a person which is in every sense compatible with you.
Pros and Cons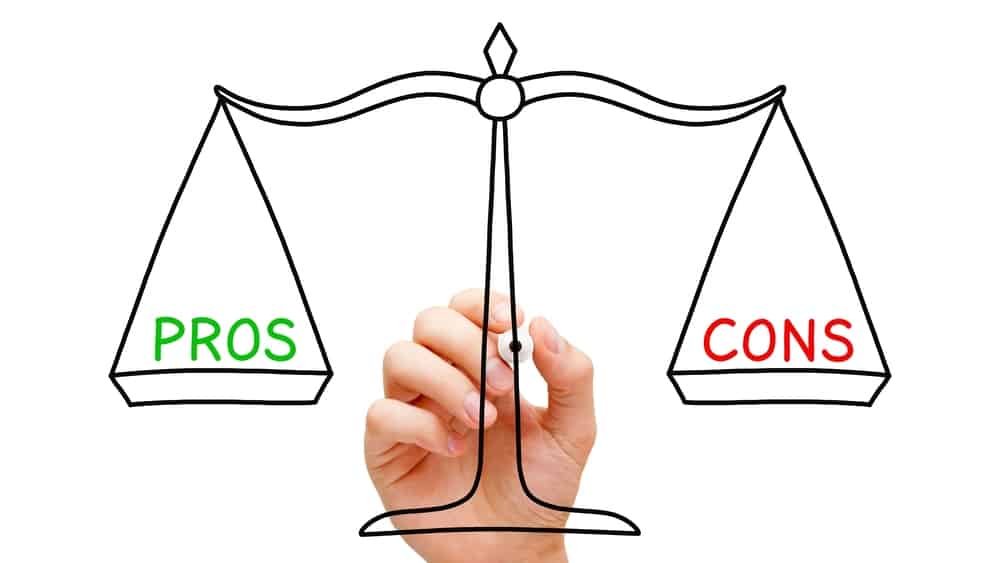 It's not unusual that a dating website has its advantages as well as disadvantages, so let's check them out and learn more:
Pros:
Free features – Although a paid membership offers more useful features when compared to the free one, registration and browsing through profiles are in fact free of charge.
Strict verification policy – As we mentioned earlier, in order for your Seeking arrangement profile to be verified, you pay for the background check of the information you've provided. Not everyone can get a verification badge, which makes the website safer than some others.
A large number of users – As great as some dating websites are, they are nothing if they don't have actual people using them. Thankfully, Seeking Arrangement has over 10 million accounts, so your chances of finding the relationship you're looking for are pretty high.
Privacy protection – With the features like private accounts, private photo albums or even accounts with no photos, you can protect your privacy from other users until you're ready to share personal information with them.
Efficient Search Tool – As we mentioned above, Seeking Arrangement has put a lot of effort into making it easy to find people with similar interests and backgrounds as you, by creating a search tool with a large number of filters you can apply to the search results.
Sugar Daddies/Mommas to Babies Ratio – Over 80 per cent of all of the accounts on the website belongs to Sugar Babies. This is a huge pro for the people that are Sugar Daddies and Mommas, since they have plenty of people to choose from, and high chances of finding the one perfect for them.
Cons:
No mobile app for iOS – Sadly, even though a Seeking Arrangement mobile app exists, it is currently available only for users with Android mobile phones.
Risk of stumbling upon fake accounts – Even though a strict verification policy minimizes the chances of being scammed by a fake account, that could still happen, so be extra careful just in case.
Limited features for free – Without upgrading to the premium account, Sugar Daddies and Mommas can send only ten messages for free.
The cons mentioned above are parts of the website that need improvement, and won't necessarily negatively impact your time on the platform or your chances of finding a person you're looking for.
With that said, and with the number of advantages Seeking Arrangement offers, it's safe to conclude that the good sides outnumber the bad ones and that they guarantee a safe and high-quality dating experience.
Seeking Arrangement Mobile App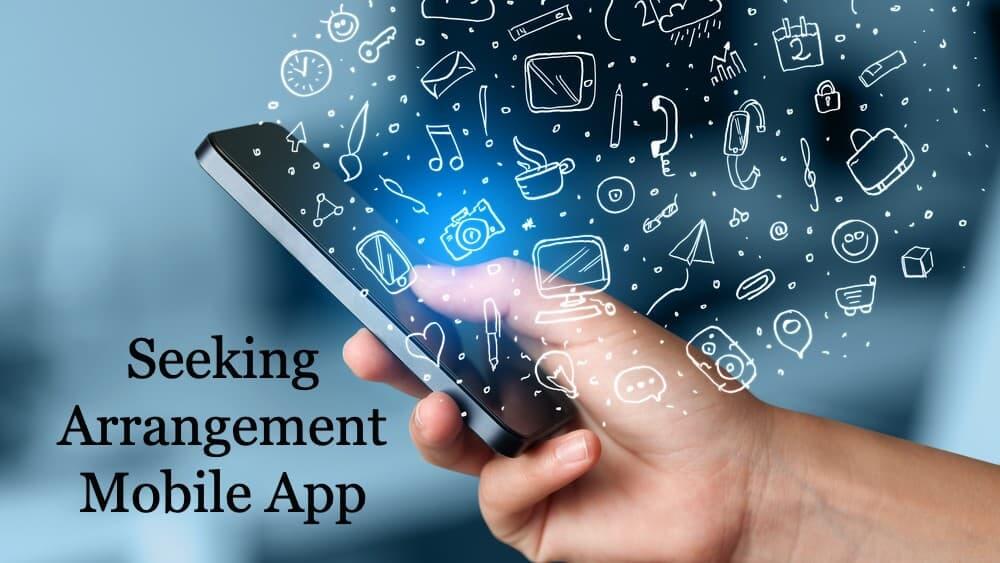 An app for this dating platform is available, but at the moment sadly only for Android users, and it can be downloaded on Google Play.
Once you download it to your device, you can enter your login details, allow the app to use your location to find the people nearest to you, and you're ready to go.
What's important, you won't notice a huge difference between the desktop and the mobile version of the app, so you can enjoy the features either way without losing out when switching between the mobile phone and the computer.
Besides that, the app is designed in a way that ensures easy navigation, with a simple layout and visible text, all of which can provide a high-quality experience for all users, no matter the age group they're in.
All in all, if you're someone who prefers mobile phones over laptops and wants to be able to access this website on the phone as well, you can do that and make the most out of your dating experience.
Demographic Makeup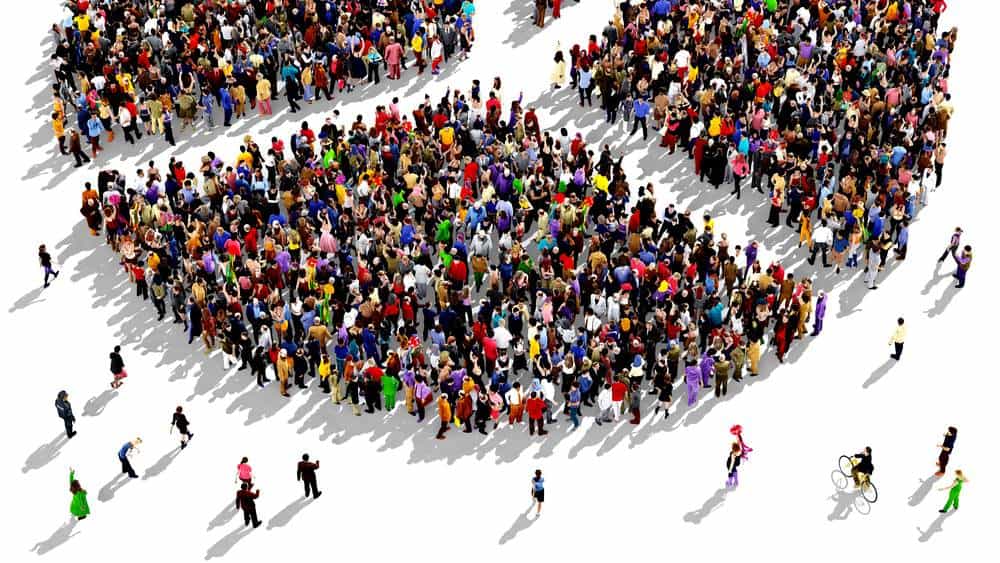 Let us tell you a little bit more about the demographics of users on Seeking Arrangement so that you're familiar with the age, location and gender ratio of people using this dating platform.
Here's the age distribution of users of the website:
18 – 24 years old – 21%
25 – 34 years old – 34 %
35 – 44 years old – 17%
45 – 54 years old – 13 %
over 55 years old – 15%
When it comes to the female and male users ratio, they are about the same – 48% of all accounts belong to women and 52% to men, so no matter who you're interested in, your chances of finding the right person are pretty good.
As mentioned earlier, Seeking Arrangement has over 10 million active accounts, from about 139 countries all over the world.
But, considering the fact that the website was first launched in the US, it's no surprise that most users come from that country, about half of the total number of users.
One thing that separates this dating platform from other websites is the fact that there are two types of account you can choose from, depending on what you're looking for – Sugar Daddy/Momma or Sugar Baby.
Sugar Daddies and Mommas are accomplished, successful people looking to share their extraordinary lifestyles and resources with other people – Sugar Babies, by engaging in meaningful relationships with them.
With that being said, it's important for you to know that about 80% of all accounts are Sugar Babies, and the rest are Sugar Daddies/Mommas so that you're aware of your chances of success.
Pricing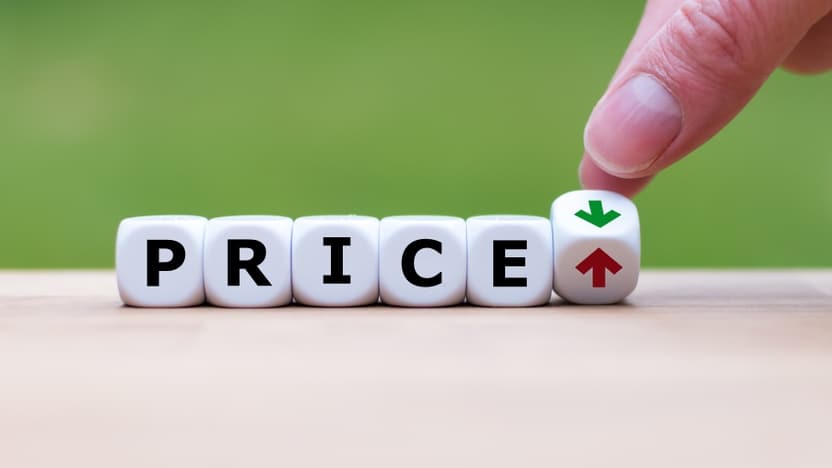 Seeking Arrangement gives you the option of using a number of its features for free, such as registering for an account and optimizing your profile on the platform.
Of course, searching the potential matches and chatting are also free of charge, even though the number of messages that can be sent to Sugar babies is limited when using the free account.
But, in case you're looking to get the most out of your dating experience on this website, you should consider upgrading your subscription and gaining access to premium features.
When it comes to premium membership duration, there are currently two options:
One month premium membership – $19.95 USD
Three months premium membership – $44.85 USD ($14.95 USD per month)
As you can notice, choosing a longer subscription gives you a discount on the monthly price.
But even with that option, you're probably asking yourself whether the premium account is worth the money you will be paying for it.
Here are all the advantages and features you get when buying the premium membership:
No Advertisements – Fully enjoy your dating experience without annoying ads popping up.
Message Receipts – See when the person you're chatting with has seen your message.
Upgraded Privacy – This gives you the option of hiding your online status, your recent activity and the date you joined the website, as well the option of exploring the profiles anonymously. Besides all of this, you can also choose not to post a profile picture, just in case you're looking for an extra dose of privacy.
Message Filters – Only receive messages from people you want to, and classify the messages by highlighting them.
Advanced Search Tool – Select the various criteria and options to optimize the search for the type of profiles you want to find.
Also, be careful when signing up for a premium account since it renews itself automatically after it expires. This feature can be manually turned off in the settings of your account.
We mentioned it before, but saying it once again won't hurt: signing in with the university e-mail gives all the students the premium membership for free, so if you have the opportunity to sign up this way, you should definitely use it.
The Chances of Having Success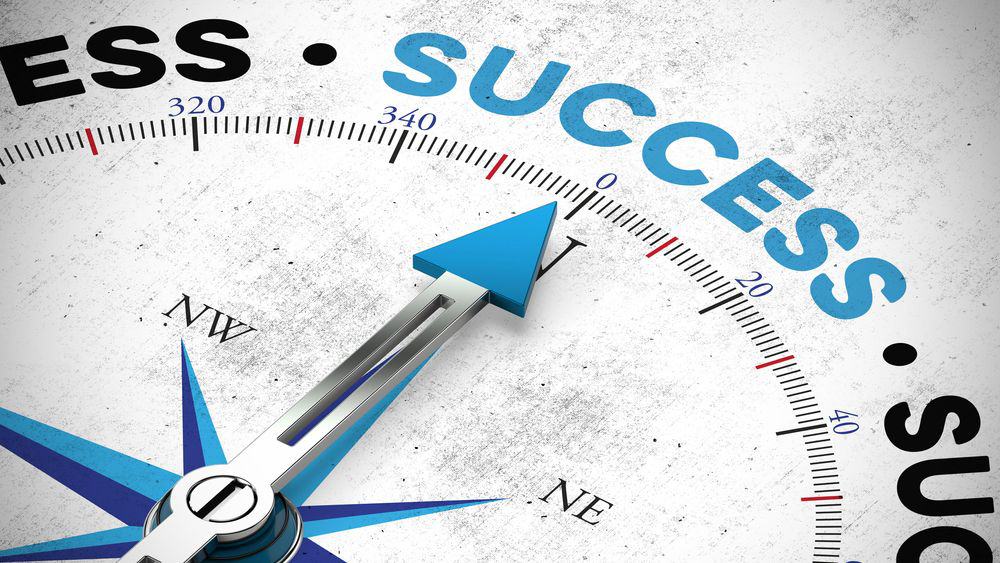 Nowadays, a lot of dating platforms out there pretend to be real and efficient in finding people a match but are only a scam.
Having that in mind, it is completely understandable if you have doubts when it comes to your chances of finding what you're looking for on these websites.
We really think you should give Seeking Arrangement a chance, since it's definitely not a scam website, which is shown by its safety and account verification policy, with the following features:
All photos uploaded on the website must go through a process of validation;
Each user has their own private gallery of photos that others can see only after getting permission from the user themselves;
There is also an option of setting profiles as private and them being accessible only after permission is granted;
The minimum age for creating an account on the website is 18, which means you have no worries about breaking any laws or ruining your reputation.
With all this being said, we can conclude that Seeking Arrangement is a real dating platform that offers you features to protect your personal data while simultaneously providing space for people to engage in relationships on their own terms.
But even with all these features, the website can't be held responsible for all that you choose to share with other users of the website, so we advise you to be careful at all times.
Of course, there are other factors that have a lot of effect on your chances of success, apart from whether the website itself is legitimate or not.
One of those factors you should pay special attention to is the demographics we talked about in one of the sections of this article.
Make sure the age groups and gender ratio, as well as the geographical region in which the website has most of its users, match your search criteria so that you're not wasting your time on a website that users you're looking for are actually not using.
Overall Rating

Sign-up process – 5/5
Ease of use – 5/5
Safety and Anti-scam – 5/5
Value for Money – 5/5
Quality of Profiles – 5/5
Customer Service – 5/5
Overall Rating – 5/5
We have considered here all that Seeking Arrangement has to offer as a dating website, and we can conclude that it has everything you need in order to find a mutually beneficial relationship.
The way of use is simple enough for anyone to understand, but with features that enable efficient search for a suitable match.
With the safety and account verification features it has, as well as excellent search tools and design easy to use, there is no reason against using this dating platform for your "Sugar Dating" adventures.