uDates is a newer dating app that allows people to connect with potential daters worldwide, and its simple design and algorithm will enable you to meet people quickly.
Since many people wanted to find out whether this is one of the common online dating platforms or is a scam, we have decided to keep you covered and see what the fuss is all about!
This uDates Review will focus on:
OFL Top Recommendations based on 100,000+ Survey

"Serious Relationships"
"Discreet Hookups"
"Best Course for Men"
"Quick Flings"
"Normal Hookups"
"Our Quiz"
If you want to find out what is uDates dating app and see whether it is a good dating option for you or not, make sure you read our review.
Is your dating app giving you the best chance for success?
Make sure to take our online dating site/app quiz to find out.
It's a fact that people who follow our dating site suggestions have on average 2 extra dates per month.
Signing up: 3/5
Making Contact: 3/5
Profile Quality: 1/5
Overall Quality: 2/5
It provides you with excellent information about other users, which will show you whether the two of you could be a match or not; one of the first things you will find out about other users is what are their hobbies and interests in their free time.
You don't need to immediately reach out to someone, but you can save their dating profile in your Favorites folder and come back to them later when you feel like chatting.
Everyone will be able to see the last time the other user was online on the platform, so you don't have to keep any screenshots or write down to see whether this person is ignoring you or not – all you need to do is open the chat box and see their last login information.
The search filter is also quite good, and it will allow you to choose preferred traits and interests in a partner. It will eliminate all people that don't match your interests immediately – you will also rank all of your preferences.
uDate.com also allows you to see who has viewed your profile which is always a cool feature that can help you see who is on dating sites and may be interested in you.
The chat feature offers unlimited texts, which will make the whole connection process much faster, so if you are a beginner, make sure to use the most out of it.
uDates is user-friendly, but their dating app tends to bug a lot, so if you have read an app review or two, you have probably come across that people experience many problems with the chat feature.
OFL Top Recommendations based on 100,000+ Survey

"Serious Relationships"
"Discreet Hookups"
"Best Course for Men"
"Quick Flings"
"Normal Hookups"
"Our Quiz"
uDates also doesn't have many active users, so it is not nearly as popular as Tinder or Bumble, and you won't find hundreds of matches every day.
The platform also isn't popular worldwide, so most of its users are located in the USA, usually in bigger parts and cities of it, which makes it a bad option for those living in less populated areas.
There is also not too much information on its success rates, so if you don't want to spend money on a monthly subscription without knowing whether you will find a match or not, then you should probably avoid uDates.
One of the downsides to uDates is that you need to spend money on a monthly membership, so for a platform that doesn't have millions of users worldwide, it isn't the best way to invest your money.
uDates is mostly a hookup app, which makes its audience relatively young, usually from 20 to 30 years old.
Even though it was aimed at a bit older audience, younger people were the ones to make it popular, which has led to the surge of people of this age, which eventually ended up dominating the platform.
Its users are also primarily located in the USA, which makes it a poor dating option for those living outside of this country.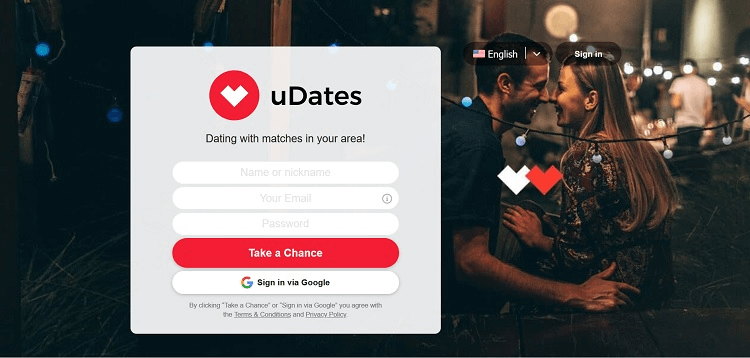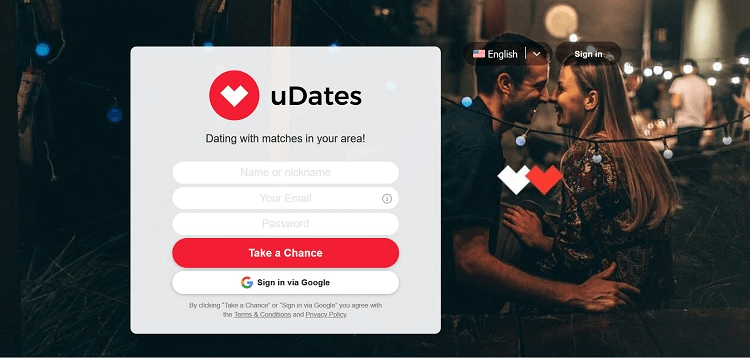 However, even those living in the USA won't have too much luck because the platform doesn't have too many active users and those that are usually live in big cities like New York, Los Angeles, or Chicago which doesn't make it the best option for local dating either, especially if you have a set list of preferences you want your partner to fulfill.
Most people ask if uDates is a hookup app, and the answer is – absolutely yes.
Even though it was aimed at an older audience and its users were meant to be the ones looking for real love (like eHarmony or Tinder) that will search through the userbase easily with unique search filters, the truth is that this sort of audience didn't join the platform.
Their main goal ended up being pretty unsuccessful, and people creating dating profiles were mainly looking for a one-night stand, which made this app the right place for hookups (like BeNaughty or Ashley Madison).
However, it doesn't mean that there isn't anyone out there looking for a relationship; you just need to dig deep to find the person you want.
uDates.com is pretty untransparent when it comes to its work which is the reason why people consider it to be a scam site.
You will not be able to find any official information about its users, let alone the number of active users, which makes people suspicious and pushes them off of this platform.
They also don't say anything about their success rate, which makes the platform an absolute waste of time when you know there are dozen of different options that can guarantee you success.
The only number you can find out about uDates is the one related to their price, and that is pretty much it, which leads to people thinking about the uDate scam.
uDates is very user-friendly, and its app is one of the most accessible dating apps you will come across, primarily if you have used those with dozens of different features.
When it comes to uDates, you will easily find every feature and option you may need on your homepage, and if you have just registered, you will get a complete guide that will tell you where to click and how to activate any of their options.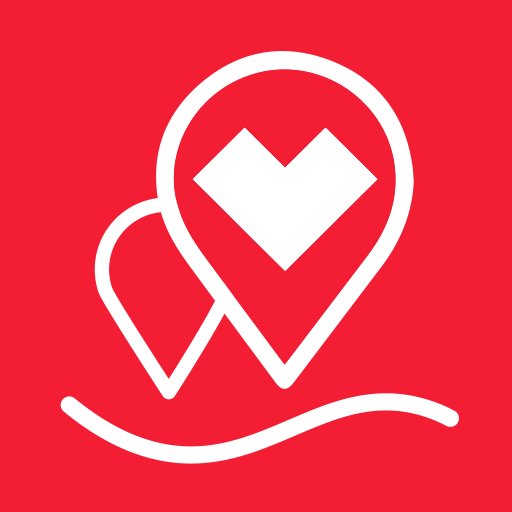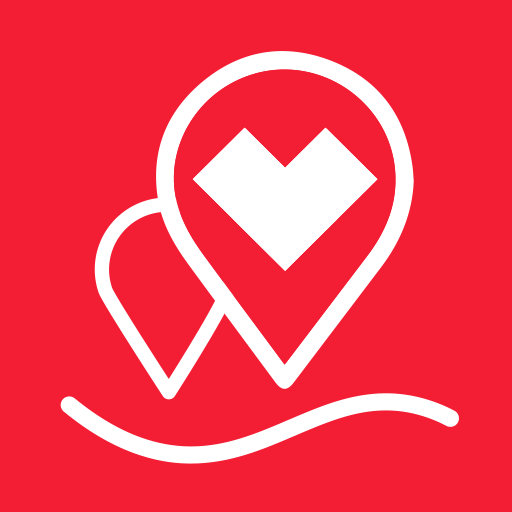 Updating your profile is also pretty easy, and all you need to do is click on the sectors you want to change and correct, and you will be able to enter new information or upload new profile pics.
Sending match requests is also simple, and all you need to do is click on the dating profile of the person you like, and they will receive a notification from you.
The platform is easy to use whether you are dating through their official Google Play app or the website.
Quality Of Dating Profiles
The quality of dating profiles on uDates is not the best, and users are not allowed to upload too much information about themselves, which results in profiles that don't have too much to offer.
They are pretty simple, similar to dating profiles on most social media, and you will not be able to find out too much about a person until you exchange a message or two with them.
If you upload your uDates dating profile to the fullest, all you will be able to share is your age, name, location, and a short description which shouldn't be more than 140 characters.
This isn't enough for a platform that aims to become the place for serious dating; this isn't enough because you can't find out anything about a person except how they look and what their name is.
Most other dating apps offer a wider space for a description and introduction, so until you get in touch with someone, you can't rely too much on the things written on their profile.
Overall, dating profiles are of poor quality, and they resemble Instagram bios where you are delimited about the things you can share, which is a bad thing for a dating app.
One thing you need to watch out for is fake profiles or bots because some people claim many of them are trying to scam people into spending more time and money on the platform.
This is probably the reason why dating profiles were created like this in the first place, so make sure you stay safe from any fake profiles or scammers.
Pay attention to dating profiles that keep messaging you or checking you out because chances are that you may even receive a text message from a bot.
uDates has a dating app available on the Google Play store, and this is the only place you should download it; how you download uDates is pretty easy because you won't need to give it any additional permissions.
However, the app is not really the best, and although it is easy to use, you will experience some troubles with it, like the chat feature not working all the time or your phone simply freezing while you're trying to explore your homepage, so it is probably the best to use uDates through the official website.
Overall, the app is good, but there are some bugs that haven't been fixed for a while.
Also, the platform is available as an app on Apple App Store, even though it was there before.
Since there are not too many reviews on the uDates dating platform, no one can tell you whether it is effective or not.
There is also no information about its success rate, which makes the whole dating site quite fishy and definitely a place to avoid if you are looking for a serious partner.
How To Search For Matches
Searching for matches on uDates is not that hard and requires just a few steps.
When you decide to join the platform, immediately after completing your dating profiles, you will be asked to do a short questionnaire to modify your search filters.
This is where you will add all the things and traits you desire to see in a partner, which will then lead to the algorithm connecting you with individuals who fit the description.
Make sure you are precise when it comes to this part because you will not be able to change your preferences in the future.
You will also need to rank your preferences from the most important to the least important one, so think twice about it.
After you have completed this, you will see recommended people on your homepage, and you will not be able to do too much searching because the only people you will be able to reach out to are the ones that are suggested by the platform itself.
There are no search bars for finding new people, so your access to daters is pretty limited.
How To Reach Out To Others
Reaching out to other users on uDates is pretty simple because all you need to do is visit their dating profile, do the right click on it and choose the" Send message" option.
You will be able to send messages to everyone on the platform and have access to unlimited chat.
uDates also offers pretty cool features that can make your experience much better, so make sure you get the most out of them.
Unlimited chat is probably the best feature because it allows everyone with a membership to chat with other users on the platform as much as they want.
You don't need to buy any additional coins or purchase different types of memberships to have access to it, which will make the whole process much faster and more enjoyable.
Also, you will receive notifications about every uDates user that has opened your dating profile, so you will always know who is checking you out.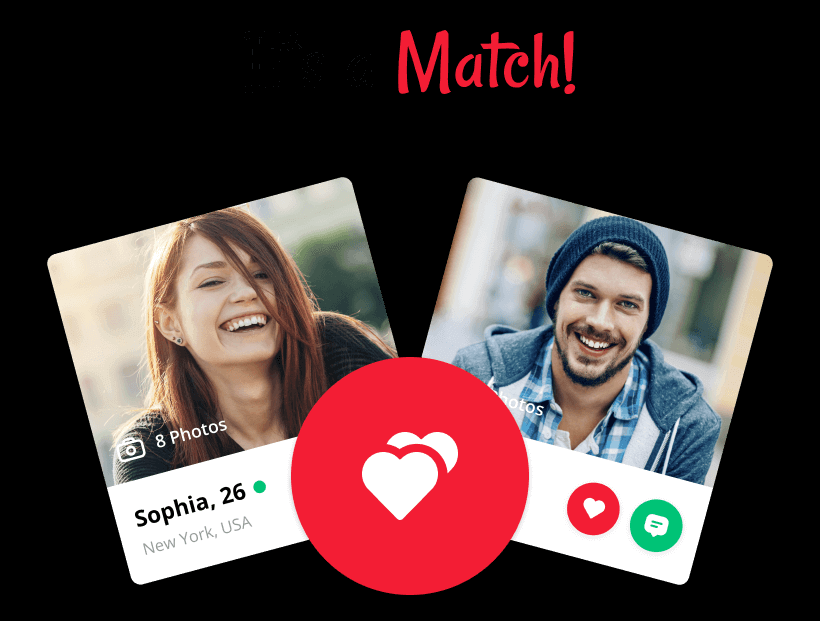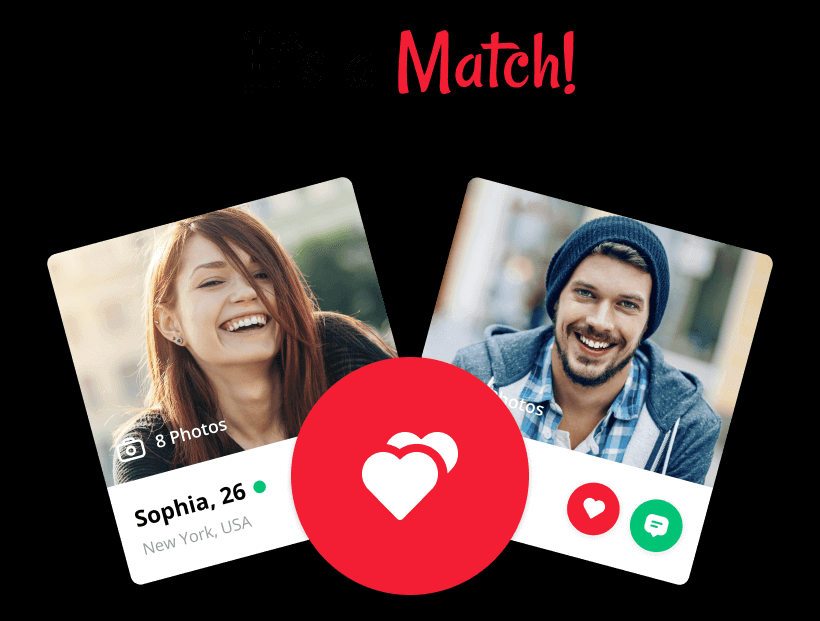 They are also offering a video chat, but no one has tested this one out, so even though it can be an excellent addition to the app, it may not be working the best.
There is also a notification that will show you who the people are zooming in on your profile pic, which is also excellent and tells you who is eager to find out who you are and whether you are the right match or not.
Their search filters are also pretty good but quite limited because you will not be able to chat with anyone else besides people recommended to you by the platform itself.
They will also provide instant support, which is very important when dealing with some technical issues on the platform and you will be able to connect to their customer team through [email protected] easily.
Overall, there are plenty of good features, so if the platform is working and includes real people, you should be able to have a lot of success with it.
uDates require a paid subscription to join and start the dating process, but there is only one type of it, so you don't have to spend additional money on premium memberships of different sorts.
The membership will cost you 20 dollars per month, which is a lot of money if you take into consideration the fact that we know pretty much nothing about this platform, and we have people who have used it, claiming to be a scam.
Overall, for platforms that are not 100% safe or frequently used, I would never recommend you to invest money into membership because you never know what you will experience.
Even though people are interested in how uDates work and how much uDates cost, the truth is that the main question you need to have is – is this platform even legit?
If you check the platform on the internet, you will see that there are not too many reviews, and even those available on the internet are certainly not positive.
People who have been using this platform claim that it is a big scam with hundreds of fake profiles and bots trying to keep you on the platform and spend more money on it.
Although it has some fantastic features, it also has access to your credit card information which can lead to rip-off, and it is never good to leave too much of your personal information on a platform you know nothing about.
People using it claim that there are little to no real people on it, and even if you come across them, you will still get overloaded with notifications from fake profiles and bots.
The quality of dating profiles is also horrible, and their chat feature rarely works, especially if you are using it through the dating app, which will lead not only to disappointment but also a waste of your time and money.
While no one can tell you for sure whether this is all just one big scam or not, it is best to stay safe and choose other, more popular, and successful dating platforms like Zoosk, Tinder, or Bumble, where you know what you can expect.
As you can see, uDates is a pretty fishy dating platform, and while no one can claim whether uDate is a scam or not, I recommend you stay away from it.
The platform is not verified and doesn't have too many users, so even though its features and options may seem extremely cool to you, it is best to avoid it and settle for some other dating options.