Want to find the love of your life, the right man for yourself online?
This is not a problem with the latest dating course created by Evan Marc Katz that focuses on helping you meet the perfect man on dating apps like Tinder or Bumble.
If you are keen on online dating, but you don't know how to handle it and what are the best techniques and tricks you should use while navigating through them, this is the best course for you!
In this review you will find out:
OFL Top Recommendations based on 100,000+ Survey

"Serious Relationships"
"Discreet Hookups"
"Best Course for Men"
"Quick Flings"
"Normal Hookups"
"Our Quiz"
Is your dating app giving you the best chance for success?
Make sure to take our online dating site/app quiz to find out.
It's a fact that people who follow our dating site suggestions have on average 2 extra dates per month.
What to expect from Finding the one course?
A lot of things in the dating pool have changed, especially the way we are meeting and dating people.
Since the pandemic started, millions of people have switched to online dating, which was a reasonable outcome after we have changed onto online classes.
However, they have also started to engage more in online courses, especially in dating courses that will help them improve their performance on dating apps like Tinder, Bumble, or Hinge.
Even though the learning experience is not quite the same, Evan Marc Katz was able to create an amazing online course that most people consider to be the best online course for learning how to date online.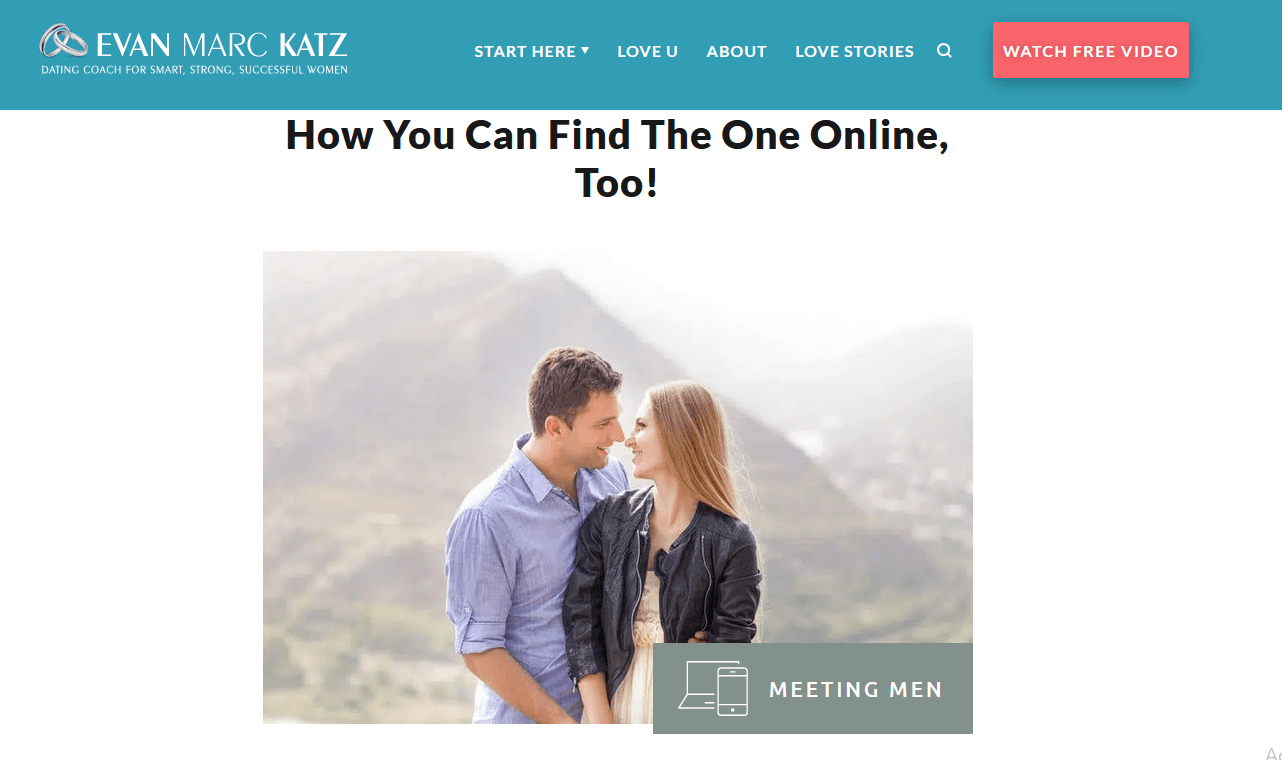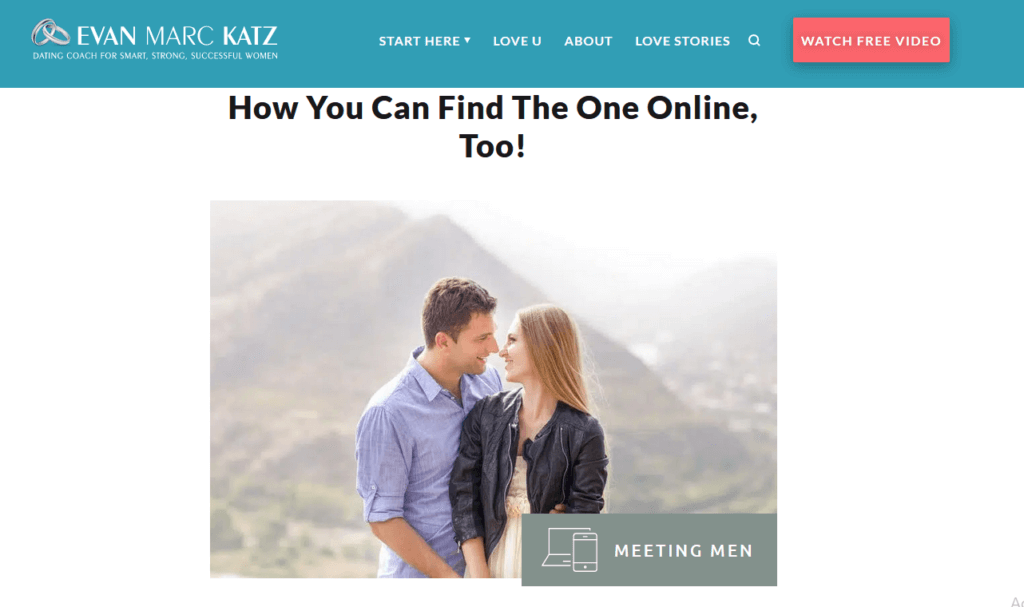 I believe you have already come across a course review or two of this one, but it is really an amazing source of knowledge and information and probably the best online dating course I have ever come across on this topic.
Evan is known for creating amazing course content, but I believe he outdid himself with this one, especially if we take into consideration the fact that he uploads the course all the time with the latest additions and news from the online dating industry.
This was one of the first courses he launched years ago, but since he started to create coursework full-time, he was also updating all the time and making sure his loyal users gained access to the most relevant and popular content at the moment.
It will also provide everyone with high-quality techniques and tips because everything Evan recommends to you is 100% good and true, and there is no way you won't be able to succeed using some of his tips.
He created a learning platform that allows you both to learn new techniques and tips for dating but also to exercise them, which is something you will never find in other course materials or free courses online.
Once you pay for a membership and start the course, you will be able to fill out different questionnaires and quizzes at the end of modules, and you will be able to repeat the video lectures as many times as you want, especially if you want to make sure you get all the knowledge.
It is also self-paced, but I recommend finishing everything at once and being regular with the course; otherwise, you may forget some important things or even lose interest and let your money go to waste, which is never a good idea, trust me.
Not only will you receive a lot of great resources and tips on how you should act, but you will also learn how to create an amusing dating profile and how to become one of the most popular people on a dating app.
This is something people usually don't pay a lot of attention to, and that undermines their experience on the platform, but that can really revamp your dating experience and help you gain hundreds of matches within just a few hours.
OFL Top Recommendations based on 100,000+ Survey

"Serious Relationships"
"Discreet Hookups"
"Best Course for Men"
"Quick Flings"
"Normal Hookups"
"Our Quiz"
There are also special modules for every single relevant dating app you may be using these days, and I would recommend you to read about all of them and then make the decision which one will work the best for you.
All dating apps have different offers and algorithms, so once you find out how they really work, you will definitely be able to find the right match for yourself, for serious relationships (like eHarmony or Tinder) or hookups (like BeNaughty or Ashley Madison).
There are also differences in terms of relationships and arrangements you can find on each of these apps, so that will have to help you make the decision too.
Overall, it is really a good online course, and I believe it was really able to capture all the most important things and lessons you need to know when it comes to online dating.
It is a great option for absolute beginners in the world of online dating, but also a good choice for those who have been using dating apps for a while but didn't seem to have a lot of success with them.
In general, I would recommend it to everyone who is looking to improve their online dating performance and find the right person for themselves on one of these platforms.
Everyone is engaging in online dating these days, and I believe this will be a valuable source of information for both men and women who want to find the right on Tinder or Bumble.
However, the course was aimed at women at first, but I believe that gender has nothing to do with the lessons and knowledge that is shared in it.
I have completed a large number of courses that are helping people navigate this whole online dating thing, but I believe this one has the best information and was able to explain the whole process, from start to finish, without any problems.
Even if you are a complete beginner in the online dating game, you will find Evan's explanations to be very detailed and simple, and you definitely won't have a doubt on what is the next step you should make.
It is a great option for everyone who is just starting their online dating experience and wants to make sure they have understood everything the right way and were able to navigate the process without any obstacles.
However, if you like me already have a lot of experience in online dating but you just didn't seem to find the right person for yourself and your matches seem to be quite weird and even bad, then you should check out the course and use Evans tips in order to make the algorithm work in your favor.
Most people use dating apps without being able to understand their algorithm, and that is one thing the Finding The One course is able to explain well.
For that reason, I believe this is a great choice of an online course for all people who are thinking of getting into online dating and who want to find out how these platforms work.
Pros And Cons From The Experts?
It covers all aspects of online dating
Provides you with useful tips and tricks
Explains how algorithms work
It helps you create a good online dating profile
Doesn't have a lot of information for all dating courses
Some tips are pretty basic
All learners on online dating courses like this one need to invest their time and energy in order to make it, so if you are not one of those dedicated people who enroll in a course and actually finish it, then this may be a waste of money for you.
In order to succeed on any dating app, you need to make sure you know how their providers work and what simple hacks are that can help you stand out in their algorithm.
This is not a regular type of online education like you would find on Coursera or EDX, but in general, it is created in a similar way, and you will need to get into online learning if you want to reap all of its benefits.
Dating apps are based on subscriptions, but they don't work as social media, so you should really make sure you write down the tips and tutorials that will help you stand out on these platforms.
Most people give up the moment they read the techniques that will help them stand out on the app, which is a bad thing because if you ignore all the previous tips, you can't really expect to have an outstanding experience.
I would also recommend you to complete the exercises at the end of every module that will help you to adopt new techniques easier and even revisit some of the learnings you may have forgotten about.
Overall, I recommend everyone to make the most out of it, read all the course material, and complete all exercises and workbooks because that is the easiest way to implement all the knowledge and make it a part of your routine.
When it comes to success rate, just like on most courses created by Evan Marc Katz, it was not really measured, and the only source of information we have are testimonials that are present on his official website.
However, I see no reason why a person who has completed the whole course and learned all of those tips and tricks wouldn't have success on dating apps.
If you are able to implement all of those strategies and create a dating profile that fulfills the criteria, I believe you will have a lot of success.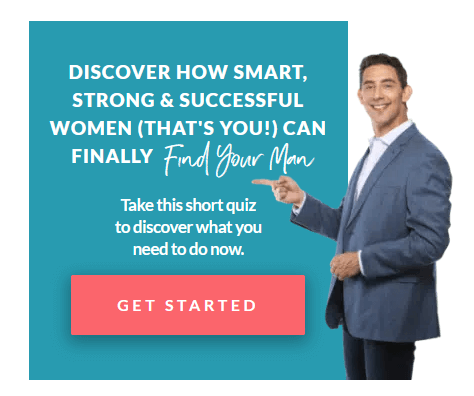 The most important thing is to remember how the algorithm works because once you master this, you will be able to become an extremely popular dater on every single app there is.
Unlike other courses created by Evan Marc Katz and his team, this one is based on subscriptions, and you don't really pay for long-term access.
Once you purchase this course, you will only have access to it for the next month, and if you want to continue using it, you will have to invest in a monthly subscription.
Even though the course itself is not expensive and you need only 19.95 dollars in order to start using it, but if you want to read about all the newest additions, tips, and tricks, you will need to stay subscribed.
This is a weird sort of pricing, at least in my opinion, and definitely something I have never come across on other online dating courses, and trust me, I have gone through hundreds of these.
However, if you want to learn the basics of online dating, learn how to set up a dating profile that will attract plenty of people, and find some good conversation starters, then this can be a good investment.
You will be able to read through all of this in less than a month, take notes and implement this behavior into your routine, so you can cancel the subscription at the end of the month.
I believe this is the best way to use this course because, in general, you don't really need it long-term, and once you learn how to use these apps on your Android or iOS device, you won't need too many instructions to continue the online dating process.
Those new features and additions are also usually explained by the app itself, so you will be able to get all the relevant information even if you are no longer subscribed to the course.
It is quite cheap and useful, so I believe you should really invets in it and learn to date online.
As you can see, the Finding The One course is a pretty good one, and it explores all sides of dating apps and really helps you connect with your potential soulmate online.
It is a good option both for people who have never used a dating app before but also for those who have a lot of experience in the online dating pool and want to improve their performance.
The whole course is very informative and quite cheap, and you will be able to get all the relevant information in one place, which I believe is a great thing that will make the whole process a lot easier for you.
In case you are looking for a course that will help you succeed in online dating and find your soulmate on one of these apps, then this is definitely the right choice for you, and I am sure you will see the results as fast as possible.