We are here again with another battle for supremacy in the dating apps world – Tinder vs OkCupid.
Which app is better?
Both are great dating apps, but in this article, we shall be basing our final verdict on the following factors:
OFL Top Recommendations based on 100,000+ Survey

"Serious Relationships"
"Discreet Hookups"
"Best Course for Men"
"Quick Flings"
"Normal Hookups"
"Our Quiz"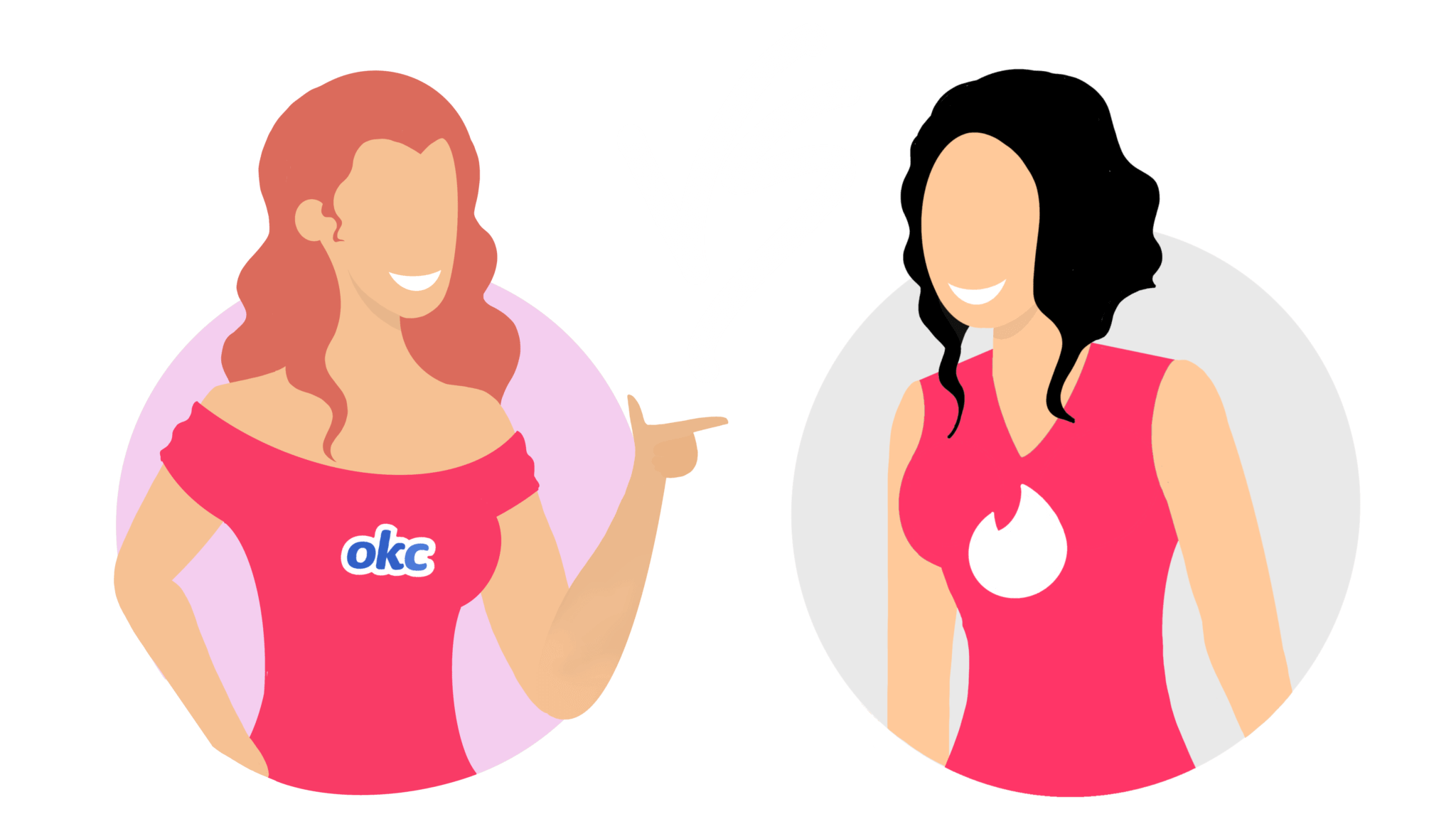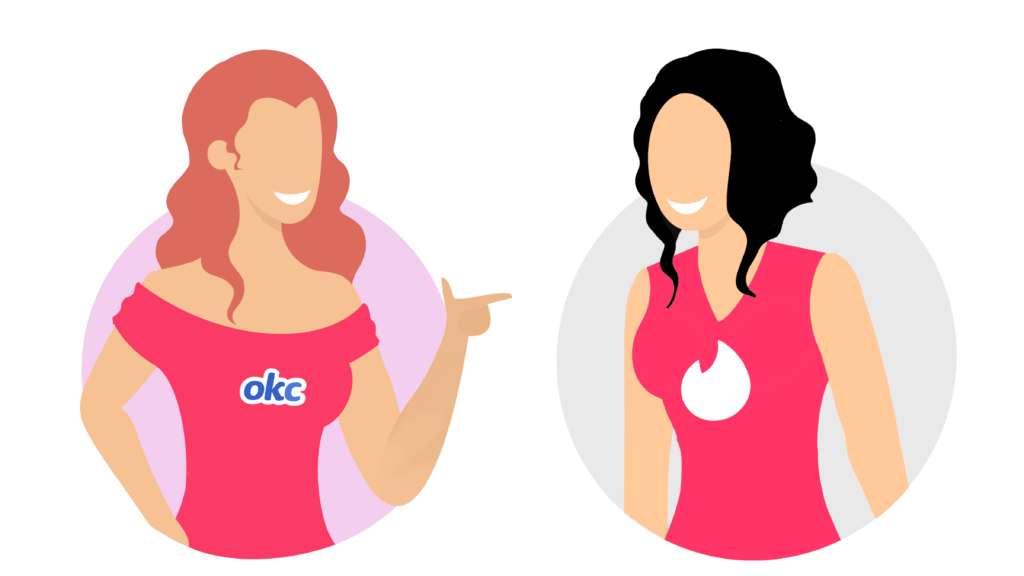 Ok Tinder, let's get Cupid!
A Brief on Tinder and OkCupid


Many people would say that Tinder and OkCupid are the two most popular dating sites.
So, let's see what are some general things you should know about these two.
Both Tinder & OkCupid are for people ranging from one-night-stands to soul mates unlike BeNaughty or Ashley Madison (for hookups only) or eHarmony (for serious relationships only).
Tinder was founded in 2012, by a few students from the University of Southern California. In under a year, Tinder became one of the top 25 most popular online apps.
In 2020, Tinder now has over 5 million paid subscribers.
The number of visits to Tinder.com goes over 75 million in January 2020.
Top Tinder users among countries are USA with 13.9% of all worldwide users.
Second is Brazil with 10.38% of all users.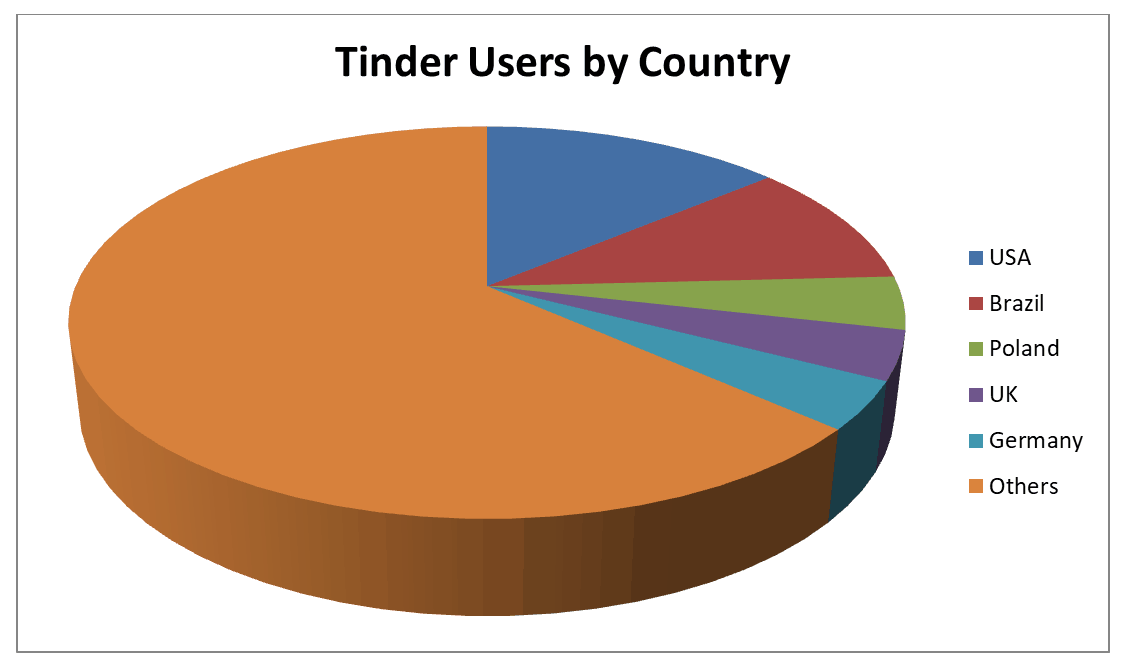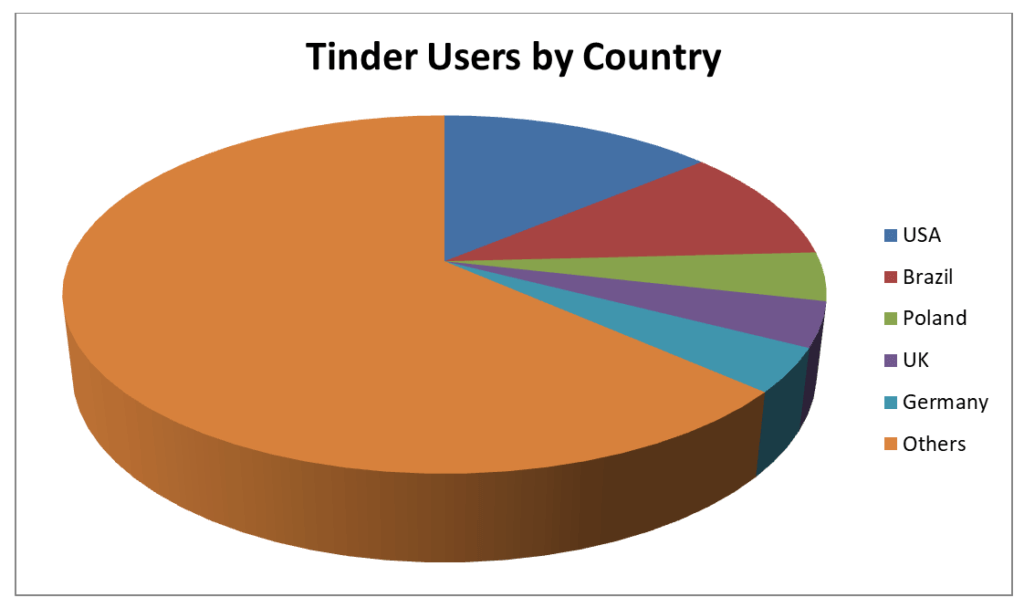 Here is a short video to get a general idea about how Tinder works:
https://www.youtube.com/watch?v=1sIyYQLSYng
OFL Top Recommendations based on 100,000+ Survey

"Serious Relationships"
"Discreet Hookups"
"Best Course for Men"
"Quick Flings"
"Normal Hookups"
"Our Quiz"
OkCupid is based in America and operates internationally as an online dating site.
It was founded by a few Harvard students.
OkCupid has a lot more history than Tinder, since the work on it started in 2001. It was published in 2003.
It is a lot less visited by users than Tinder.
To be exact, it has around 25.05 million visits per month, which is 3 times less than Tinder.
Here is a short video about OkCupid:
All right, ladies and gentlemen!
We are starting to dig a little bit deeper into the evidence to support my statements about these two sites.
As I have already mentioned Tinder has way more users than OkCupid.
However, 78.1% of users on Tinder are male.
When it comes to OkCupid, an official male to female ratio does not exist.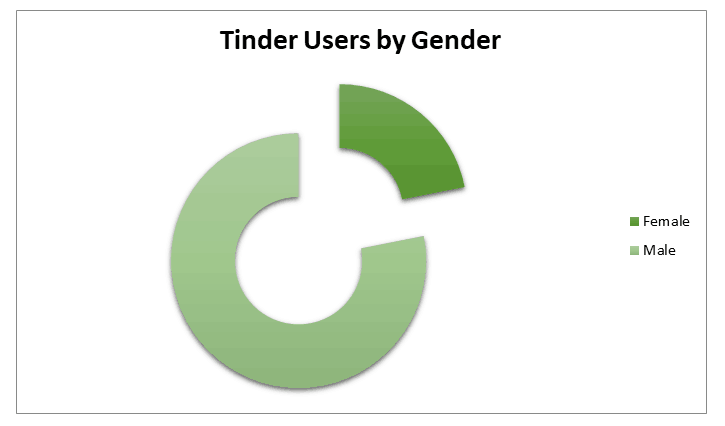 Some forums say that the ratio is very similar to Tinder, but, again, there is no official confirmation about this.
Tinder has a few versions: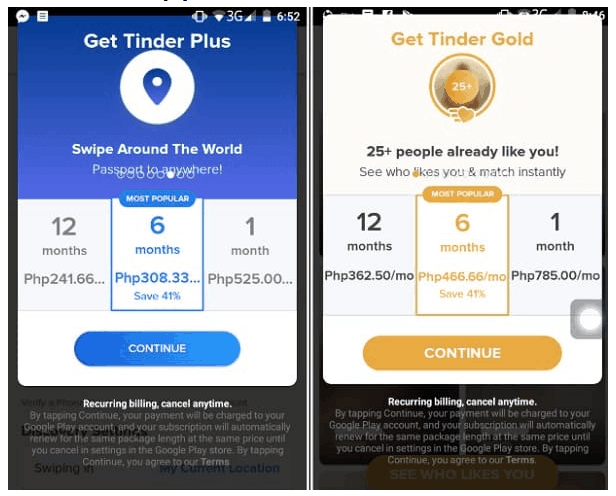 Tinder Plus unlocks useful features like: ability to like people with no restrictions, rewinding the profile you swiped previously, monthly boost, and NO ADS!
Tinder Gold really is the next level, including the ability to see who liked your profile before you liked them, new top picks every day, and all the features from Tinder Plus.
OkCupid's basic version is free for use.
However, they have something that they call an A-list user.
There are a few differences between an A-List Basic and Premium user.
Is it worth paying for okcupid?
A-List Basic unlocks pretty much the same features Tinder Plus has. One specific thing about OkCupid is having a search tool, so by upgrading to A-List Basic, you get more options in the tool.
A-List Premium has one daily boost, seeing everyone's answers to initial questions, and getting in contact with more attractive people, on top of all A-List Basic features.
In the popularity category, Tinder wins by a lot!
Tinder really gave their best in order to create the best user experience on the market.
It is very easy to use, simple and functional.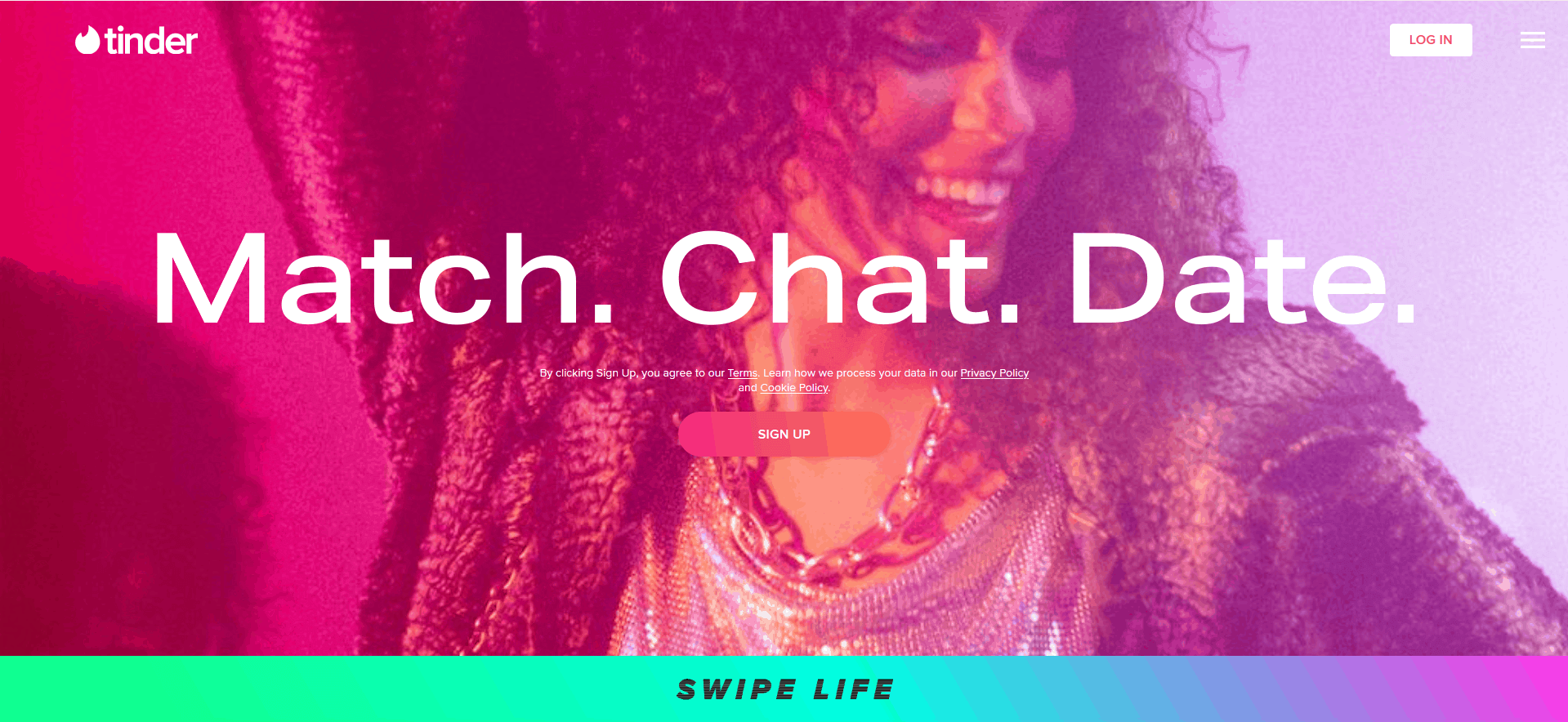 Since it is very well organized it's simple to just download and use with no difficulty.
When you visit someone's profile on Tinder, you'll be able to see a person's First name, Age, and a short Bio section.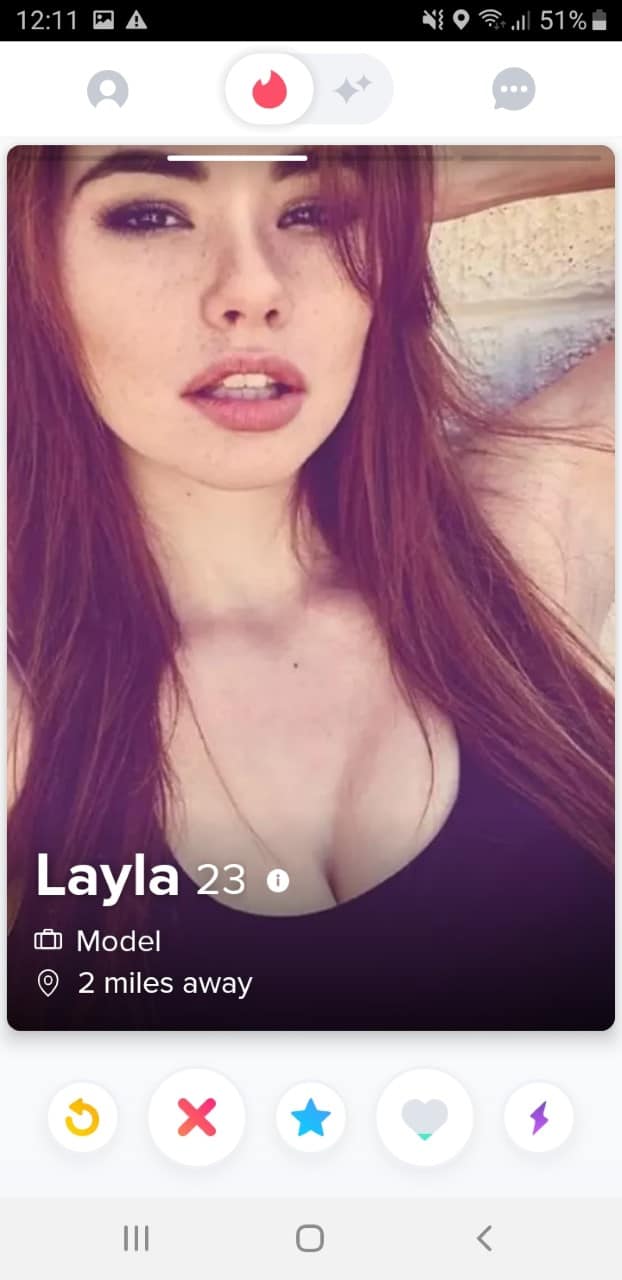 Tinder also has a lot of badges to highlight something, for example, a gold diamond badge on a photo tells you that the user is a Tinder Gold subscriber.
OkCupid has been through a few modifications in the past.
It used to be very detailed and complicated to use.

By removing a huge amount of questions, designers improved the flow of the app making it easier to use.
The whole app is very logically organized, so you won't be having any problems using it.
Profiles on OkCupid contain pretty much the same information about a user as on Tinder.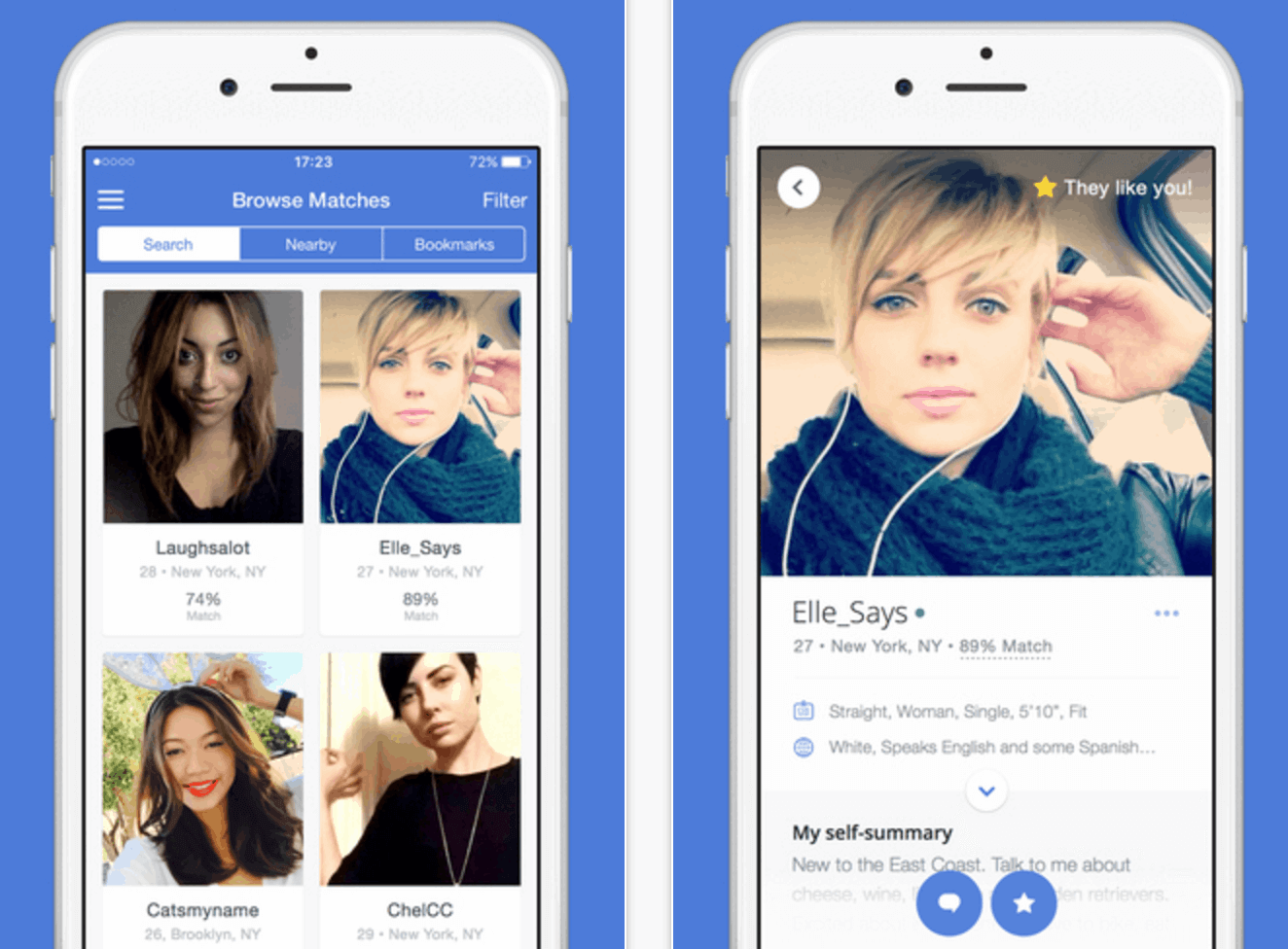 If a user connected their Instagram account to their OkCupid account you'll be able to see their Instagram posts.
My humble opinion is that this is a slight win for Tinder in this category.
It's a bit easier to go through profiles on Tinder, it's easier to use and I'd say the app looks better.
Success Rates and Quality of the Matches
Let's see how Tinder actually works.
There are 2 places inside the app where you can find people: "Discovery" and "Top Picks".
In the "Discovery" section, profiles are being shown to you, and you can either like the person by hitting the green heart, or say you don't like the person shown to you by hitting a red X.
When you and another person have liked each other, you are now able to communicate through Tinder messages and eventually set-up a date.
There is a way to stop wasting time liking people who don't like you back, and that is by subscribing to Tinder Gold.
This enables you to see a list of people who already liked you, see if you like anyone of them and start a conversation immediately.
In order to activate "Top Picks" section, you'll have to press a Gold Diamond icon, located in the top of the screen.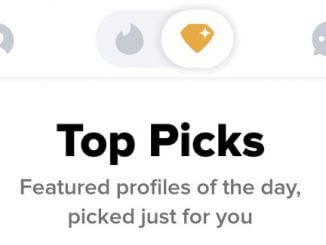 "Top Picks" is essentially a list of profiles that Tinder thinks suit you the best, based on their complex algorithm.
You might find some pretty good material here.
Success rates jump with paid versions of the app, as well as the quality of the matches.
But if you are patient enough and don't mind scrolling through a lot of profiles to find "the one", you'll do fine with Tinder Basic.
One of the most important pros of OkCupid over Tinder is the ability to search people on the network by filters and match preferences.
Here's a little tip: stay active on OkCupid in order to appear in more searches!
When you go to "Browse Matches" on OkCupid you'll see some profiles that the algorithm thinks suit you based on your location, gender, age, the gender you are looking for, etc.
These are your default search settings.
Where OkCupid really excels is in specifying what you need and giving you exactly what you have asked for.
You can add filters like: body type, attractiveness, background, etc. so you can find the perfect match for you very easily.
The matching system on OkCupid works pretty much the same as on any other online dating platform. This is the, so called, "Double match".
In this category, you have to give it up to OkCupid.
It has got a better search tool which can save you quite some time.
This answers the question, is OkCupid worth it?
Unique Features for Both Sites
Is OkCupid better than Tinder?
Free membership on Tinder is going to give you enough to have a good experience, but all the unique features require you to subscribe to a paid version.
One of the features that you get in the Tinder Plus, which I really like is being able to like people with no limits.
Also, there are "Boost features" which put your profile on the top of "Discovery" section.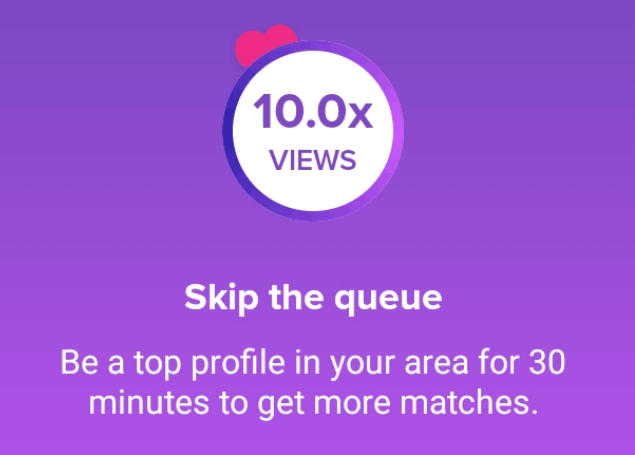 With paid versions of Tinder you get rid of ads, which in my opinion is a big plus.
There is one more feature from Tinder Plus I really like, and that is "Read receipts".
In other words, you'll know when someone has read your message.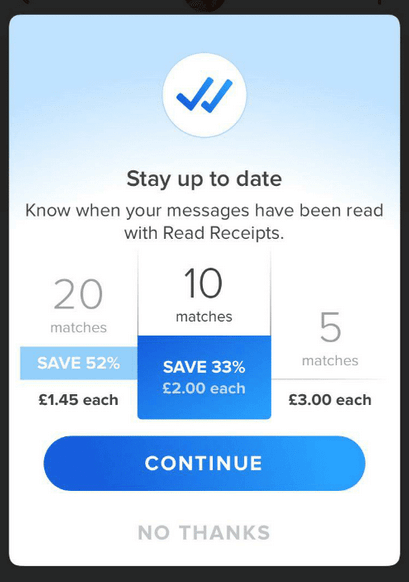 With Tinder Gold, you get full access to "Top Picks" and you can like as many people from this section as you want.
You also have access to the list of people that have liked you, which is a big plus!
The features of OkCupid are much like features of Tinder.
The more you pay, the more you get!
OkCupid free vs paid?
With a free version you'll get the standard dating site features such as chatting with your matches, searching for people, seeing potential matches and liking people.
If we step up to the A-List Basic version, we unlock the potential of this dating platform by a few cool features.
My favorite features from the A-List Basic version is having access to the list of people who like you, and having no ads.
There is a "read receipt" feature, just like on Tinder Plus.
One more big upgrade from the free version is having more advanced search filters that I have mentioned before in this article, like attractiveness, body type, etc.
In the A-List Premium version you get even more features such as "Daily Auto-Boost", your profile will be seen by more attractive people, and you'll always be at the top of the chat list of your matches.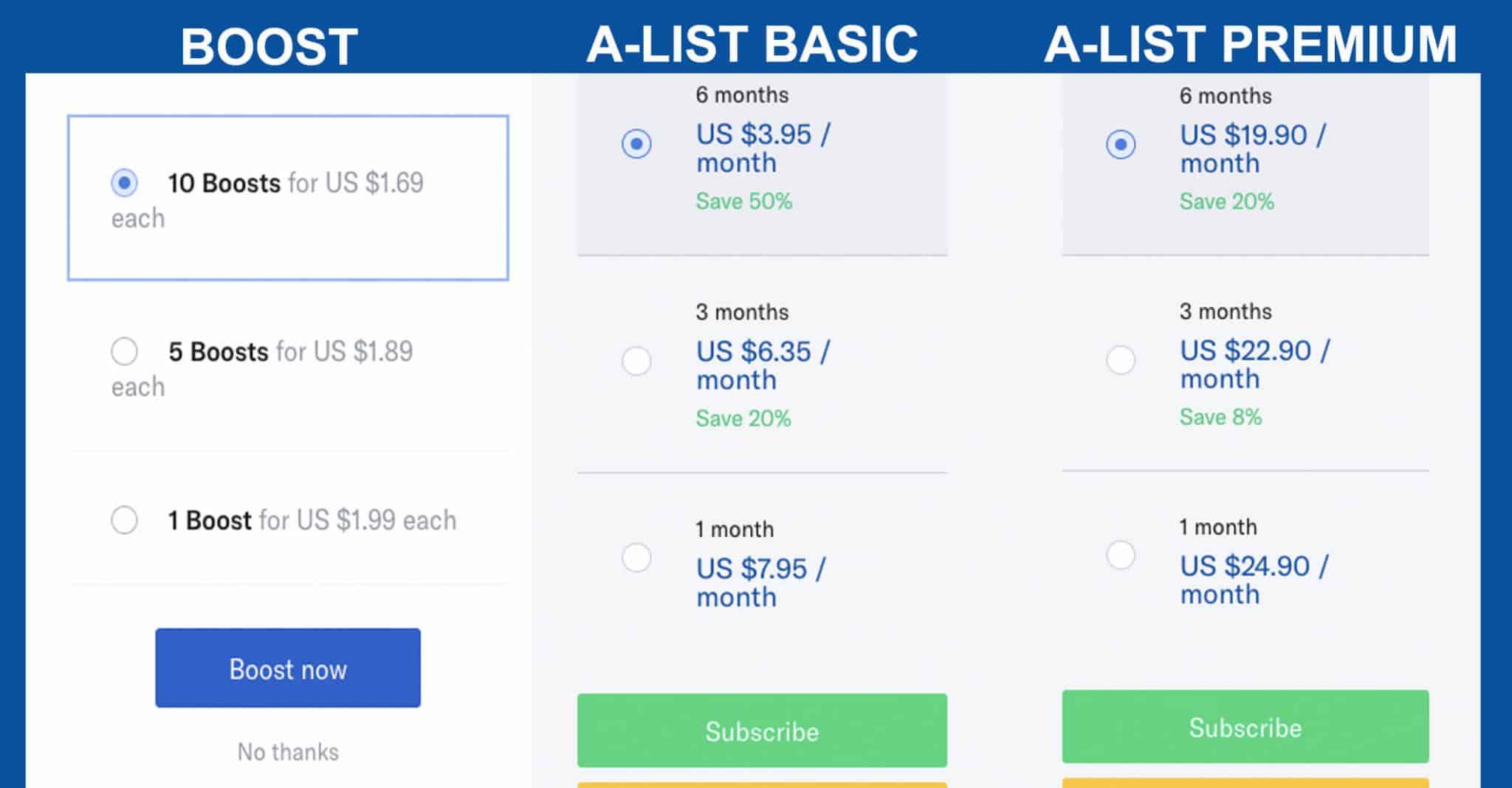 So which one has better features?
OkCupid or Tinder?
I'd say this is a tie, since both of these sites have a fair offer for your money, and they don't lack in any field.
How Natural is the Sign-Up Process?
So you have decided to try Tinder out and want to know if there be any struggle with setting it up?
Here is what you'll have to do:
First, you'll need to choose if you want to access Tinder via desktop or your mobile phone.
If you're using desktop, just visit tinder.com, and if you are using your smartphone, go to Play Store/Apple App Store and download the Tinder app.
Most of you will be doing this with your smartphone, and it really is the easier way.
To start, connect your facebook profile or your phone number.
The information required for Signing-up is standard; you'll be asked about your name, date of birth, gender, sexual orientation, etc.
The whole process is very easy and user-friendly.
You'll finish it in less than 5 minutes.
The beginning is exactly the same.
Download an app from Play Store/Apple App Store or visit okcupid.com.
The sign-up process is a little bit more complicated here than on Tinder.
OkCupid requires you to fill out most of your profile right at the start.
You'll be asked about standard things, but they'll also want to know about your ideal person.
You also need to answer 15 questions, and in accordance with your answers, OkCupid will find you a match.
The reason for a more complicated profile set-up process is because OkCupid wants to find good matches for you, and it does that just a little bit better.
This is okay if you are patient and willing to fill this in, but I'll give a win to Tinder in this category.
Who is each of these services meant for
Both of these services are meant for people who want to meet people.
OkCupid has more options when it comes to the variety of it's user base, like 22 gender options aside male/female, non-monogamy…
However, both of these sites serve the same purpose, and that is to find someone to go on a date with, so these services are meant for anyone who is single, looking for someone to meet.
This is going to be a tie, you are the one who decides about this category.
The cost of Each Dating Service
Tinder Gold is priced at $29,99/mo, while Tinder Plus costs $9.99/mo for users younger than 30, and $19.99/mo for users older than 30.
You can save quite some money if you pay for 6 months in advance, so definitely consider that.
There is a free version as well.
OkCupid's basic version is free to use.
What does OkCupid cost?
A-list Basic costs $7.95/mo, and A-list Premium costs $24,90/mo.
OkCupid vs Tinder prices?
OkCupid wins in this category!
After pointing out the details about these two dating sites it is time for the final result of the Tinder vs OkCupid battle!
And the winner is… Tinder!
Even though its paid versions are a little more expensive than OkCupid, I find it offers a more user-friendly platform.
It also has a much bigger audience, which can only be a plus for a dating site.
I definitely suggest trying both of these out so you can form your own opinion, but I'm going with Tinder.
Frequently Asked Questions