Tinder is the most popular dating app with over 57 million users in more than 190 countries.
So is getting a match on Tinder much easier considering the stats? – absolutely not!
In this article, I will show you some awesome tricks on how to:
OFL exclusive offers - Check all of them

"Serious Relationships"
"Discreet Hookups"
"Best Course"
"Quick Flings"
"Normal Hookups"
"Our Quiz"
Let's begin!
Is tinder giving you the best chance of success with online dating?
Take our dating app quiz to find out.
People who follow our app recommendations have an average of 2 more dates/casual meetups per month.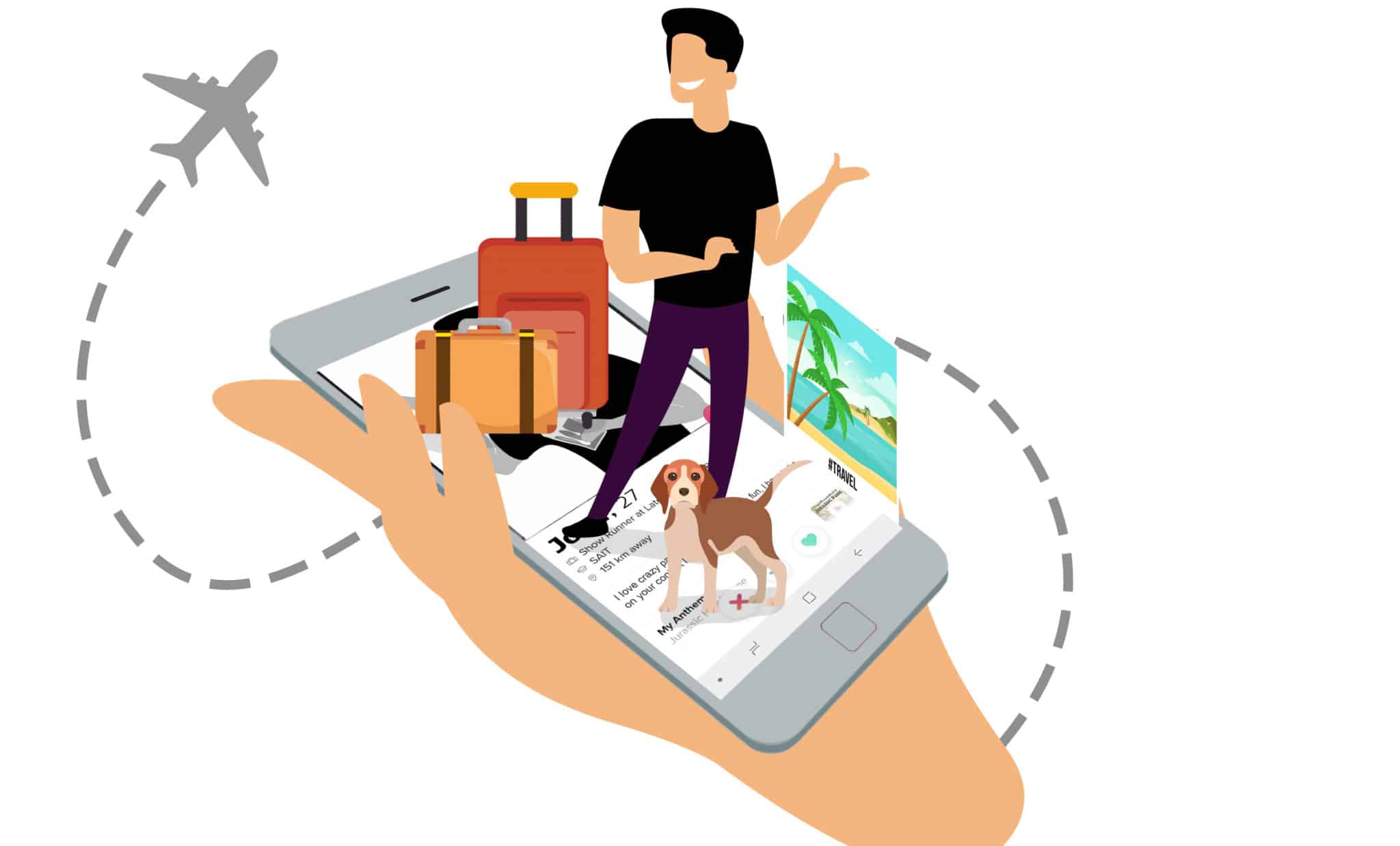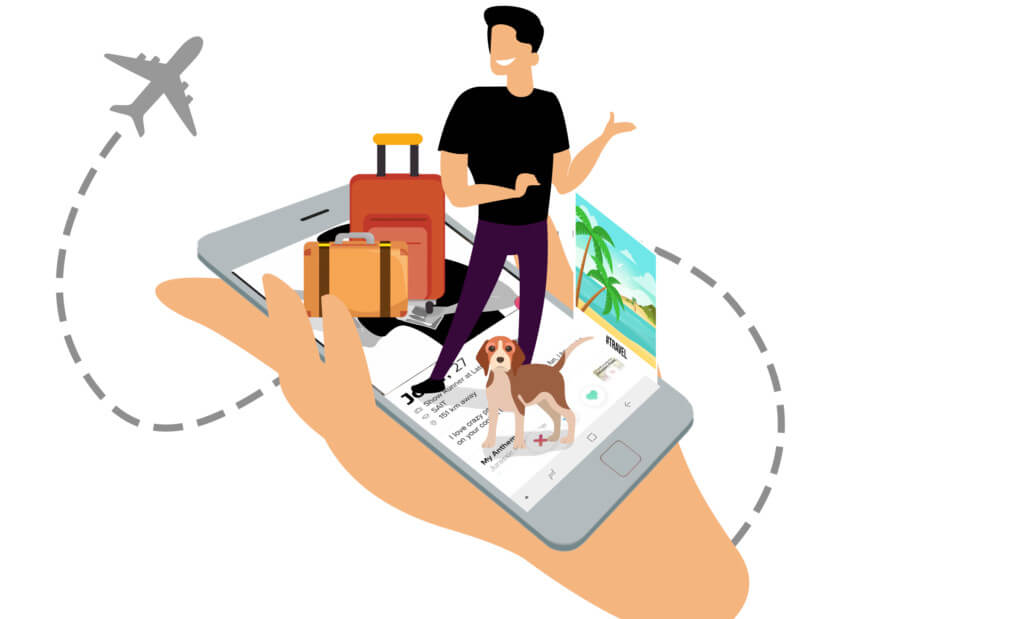 Tinder Hacks, Tricks & Tips in Video Form
Audio (podcast) form for those of you on the go
Just before we get the ball rolling on Tinder ELO, I want to mention that Tinder is not strictly for serious relationships (like Harmony), or solely for hookups (like BeNaughty or Ashley Madison), is an awesome blend of both worlds.
First, we are going to talk about how to increase your Tinder ELO.
You might be wondering what Tinder's algorithm ELO is, and it's very simple.
ELO score was created by an American-Hungarian physics professor named Arpad Elo.
He created a system that can help people be better at chess.
Flash forward 50 years later and the ELO system is used in all sorts of competitive online games, sports, and even apps such as Tinder.
If we look at a Tinder user as a chess player, we will see that the better someone is at chess, the more likely he will win.
The same goes the other way around.
The worse opponent he gets, the higher his chances are of winning.
Now let's put this into Tinder language.
Things that influence your Tinder ELO score are:
How you set up your profile.
Which profiles you swipe left or right.
Which profiles you like.
Who swiped left or right to your profile.
Are you a Newbie or a Veteran at Tinder?
The list goes on and on, and this is because Tinder has a complex algorithm that remembers your every swipe, like, and matches and suggests profiles of potential matches based on that.
Although you can't see exactly what your Tinder ELO score is, you can approximately determine where you stand in the large Tinder community by paying attention to:
The quality of profiles you get matched with.
If you have Tinder Gold, you can see the number of likes you get.
The number of matches you get.
It is quite obvious that the better these three factors are the higher your "secret" ELO score is.
Now, let's put all of what we have said here in a practical example.
So let's say you see a hot girl's Tinder profile and you swipe right.
You might be the 100th guy that swiped right on her profile that day, and when she swipes right to any of those 100 profiles, she will get an instant match.
There's no guarantee that she will swipe right on your profile unless you get her attention right off the bat.
But there's also another factor involved.
She will first get suggestions of profiles that have higher ELO, and you have to get very lucky to appear on her suggestions at the very top unless you have the highest ELO of them all.
If that isn't the case, you will simply have to wait your turn until she discovers your profile, and by the mercy of God, swipes right to your profile.
Now, here's another scenario.
What if you lower your standards a bit and swipe right to an "OK" looking girl?
That tactic might work slightly because you could get more matches by just swiping right to every profile, and later when you get a match, just choose the girl you find most interest in.
But this also has a downside because, as we already said, Tinder has an algorithm that tracks your activity, so you will get suggestions for profiles that have lower ELO, and lower ELO means lower quality profiles.
It seems like a loss no matter how you put it but don't worry because now we're going to talk about hacks you can use to trick the system in your favor.
Tip #1 – Tinder Biography
You should view your bio like your advertisement, and the better you present yourself, the higher the chances of you getting a Tinder match.
Nobody wants to dig through your best qualities through a block of text, instead, you should write 4 or 5 short sentences about yourself.
Things you should write about in your bio include:
Do you work out or play sports
What kind of hobby do you have
Do you go to school or a university
What do you like to do in your free time
What's your personality like
It sounds like the standard boring template for almost any social media, but trust me, it is best to stick with these classic topics than to write about how you ate lobster at a fine restaurant once.
Let's make an example:
I love to do cross-fit and I play tennis occasionally
I have a huge collection of graphic novels
At the moment I am studying history at UCLA
In my free time, I like to stay at home and read books but also don't mind going out with my friends
I'm very easy-going and adventurous
And this bio is certainly better than this one:
I don't like to share my private life with others, but if you want to ask me something about myself, then message me, and I will gladly answer.
Or this one:
I like skiing, dogs, reading fictional novels, my mom (she's the best in the world), going out to clubs, visiting museums, laughing, I have a very funny friend and I like to hang out with her every day, sometimes I cook at home and make great pasta, message me if you want to learn my pasta recipe 😉
As you can see, sticking with just a brief description of yourself is much better than anything else, and people, generally, like something which is out of the ordinary, so it's a no-brainer.
As we already mentioned, Tinder keeps track of everything you do on the app, and the only way to really "trick" the system is to swipe correctly.
What we mean by that is not swiping every girl or guy you see on Tinder, but rather just swipe right on the ones which you want to chat with and meet.
If you just swipe right all willy-nilly, you are going to end up getting suggestions for profiles with low ELO.
Remember?
Low ELO = low-quality profiles.
The same goes for profiles that have high ELO.
Yeah, maybe Jenny is super good-looking and she lives just a few blocks from you, but there's a high probability that more than 50 guys have swiped right on her profile today.
Instead, swipe right to Christine, she has similar hobbies to yours and she also likes to play tennis, and right off the bat, you have a topic to talk about if you hit a match with her.
Of course, this all depends on what your goal is, whether it is a "one-night-stand" or if you really want to meet someone and probably date them, but when it comes to raising your ELO score, it's better to swipe right to profiles that you have most interests in and narrow your selection to a few of them daily.
Tip #3 – Your Profile Photo
Even if we don't admit to it, we as humans are very shallow beings, and most of us do judge a book by its cover.
The human eye seeks beauty, and we make prejudices based on our depiction of what beauty is.
Knowing this, a profile picture can be a dead giveaway of who you are as a person, and on Tinder, the first impression is everything.
We are going to discuss some of the dos and don'ts of profile pictures and explain which pictures will raise your ELO and which can seriously damage your reputation.
We first need to get the don'ts out of the way so that we can talk about the dos, and some of the worst profile picture ideas include:
The shirtless selfie – These are the absolute worst because you are saying to the whole world that you have a lousy personality and just want to show off your abs. People will gladly skip your profile.
More than one person on the photo – If you have a picture of you and your friend on the photo it's very hard to determine which person on the photo is you so avoid this as well.
Picture of your pet – Sure your dog is cute and all, but having your pet as a profile picture won't get you more matches because people want to know how you look like.
Abstract photos ­– Same goes with abstract photos. Whether it is your favorite band, sports club, or just a random piece of art you like, no one will show any interest in you if you don't show your face.
You need to show people that you are confident in what you look like and that you don't hide your appearance, also that you are not too confident (I'm talking to you, shirtless selfie guy), but rather a normal individual like any other.
Now that we've talked about the don'ts, we can focus on the dos.
When you know the things you should avoid, picking out a profile pic is easy. You can set up your profile pic somewhere in the line of:
Dressing casually – By dressing casually in your profile pic you are showing that you are easy-going and you are confident in yourself even in ordinary clothes. Just don't dress too casually because you might appear like you don't take care of yourself.
Dressing up – On the other end of the spectrum you can post a picture of you all dressed up and this shows that you have fine taste and like to look good. You don't have to dress up solely for the profile picture, it can be from some event and it will have the same effect.
Beautiful background – When you post a pic of you behind a beautiful background, maybe from a vacation, a trip to a foreign country, or even a hike, you are letting the world know that you like nature and that you have a very dynamic life.
The list can go on and on, but you get the point. It all sums up how you want to express who you are and what's your personality like, and when you have a great bio to match your profile pic, you are well on your way to getting plenty of matches and meeting cool people.
Side tip: If you are a guy, you can consult your female friend on the type of photo you should post because women know what women want to see. The same goes for if you are a girl, ask your guy friend.
When you do get a match with someone you should know how to start and maintain a conversation.
The usual "Hey what's up?" or "Hey how are you?" won't cut it because you are the 1394th guy or girl who used those lines before.
What you should do instead is open the conversation with a question about some of your mutual interests, or if there are none, some of the interests which that person shared in their bio that you want to know more about.
Always be sincere and direct and never try to lie, fool or catfish anyone because you won't achieve anything by doing so.
If you want to set up the first date, ask him or her for a phone number and if they don't want to share it with you then politely reply that you understand and move on.
If you do get their phone number, try to set up a date with them and suggest a place where you want to meet up.
After that, you should phone them so that they see that they are talking to the person they've chatted with on Tinder and also that you are confident in doing so (not many people like the sound of their voice, especially over the phone).
When it comes to language, you should never use profanity until you meet the person in real life and see if they are comfortable with such language.
Also, you don't want to appear too nice because you can seem a bit sketchy, even though in your head, you sound like prince Charming.
Tip #5 – Don't Reset your Tinder Account
There are plenty of articles out there suggesting that you should reset your Tinder account to get a better ELO score but this is not true at all.
Although there are some benefits of resetting your account, the negatives outweigh the positives.
Reasons why people reset their accounts are:
You get a "Newbie" promotion by Tinder when you create a new account and you might have a slightly better ELO score at the very start.
You might get suggestions for profiles you once swiped left on and now you have the chance to match them again.
If you were banned on Tinder on your previous account, now you have a chance to redeem yourself.
Sounds great right? Well, things aren't so perfect once you learn what you lose by resetting your account:
You can get banned by Tinder if you delete your account and instantly create a new one because they will register this as typical bot behavior.
You have to wait 3 months to create a new Tinder account using the same phone number and using a burn number isn't a great option either.
You will lose your Premium membership subscription and there's no way you can transfer it to your new account.
The chances of your ELO score being better on your new account are worse than your chances of raising your ELO score on your old one.
Of course, you can do as you wish, but clearly, there is no need to reset your account, rather just follow the tips we talked about today, and you will see significant improvements in your matches.
Your ELO score should be raised the "natural" way, meaning you should make smart decisions and make your profile as presentable as it can be, and you will get better results over time.
Besides, it's not about raising your ELO score.
It's about getting matches with people who have similar interests and who you can meet in real life.
Conclusion on Tinder Hacks, Tips, and Tricks
And there you have it!
Five useful tips and tricks (the complete Tinder cheat sheet) you can use to improve your overall Tinder experience and get plenty of great-quality matches.
Today, we learned that in the end, ELO score does play an important part but it's not the only thing that matters, and that the way you present yourself, how you talk, and which profiles you swipe right to are also important factors of the whole Tinder "game".
We hope that you find this article useful, and we urge you to try the hacks and see for yourself how useful they are.
Good luck with finding your perfect match!
Now to some FAQs…
Frequently Asked Questions