Want to know what to say – and not to say – on Tinder?
That's exactly what I'm going to be sharing with you in this article.
We shall discuss:
OFL Top Recommendations based on 100,000+ Survey

"Serious Relationships"
"Discreet Hookups"
"Best Course for Men"
"Quick Flings"
"Normal Hookups"
"Our Quiz"
What are you waiting for? Jump in and let's take a ride unto opening lines for Tinder!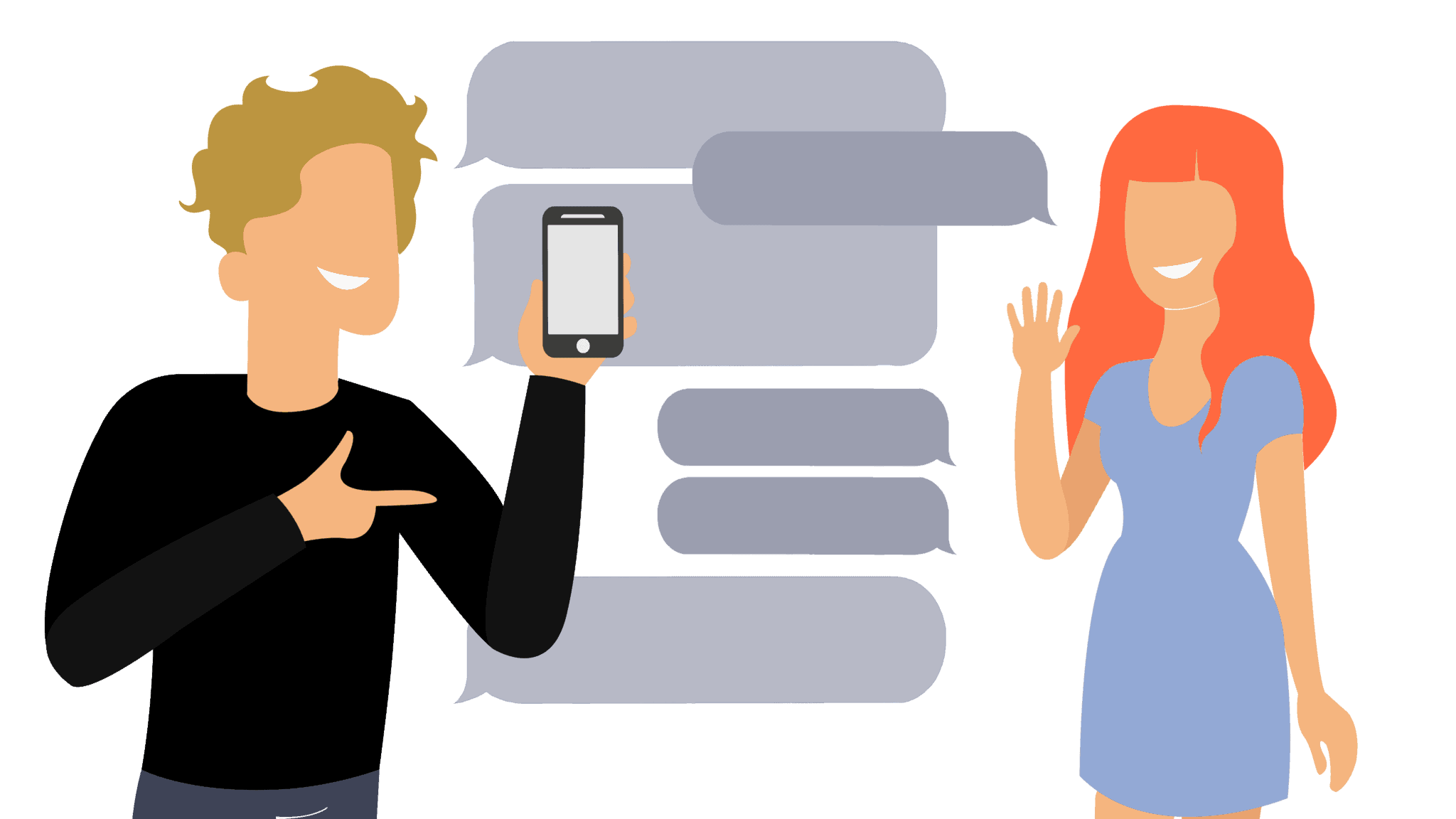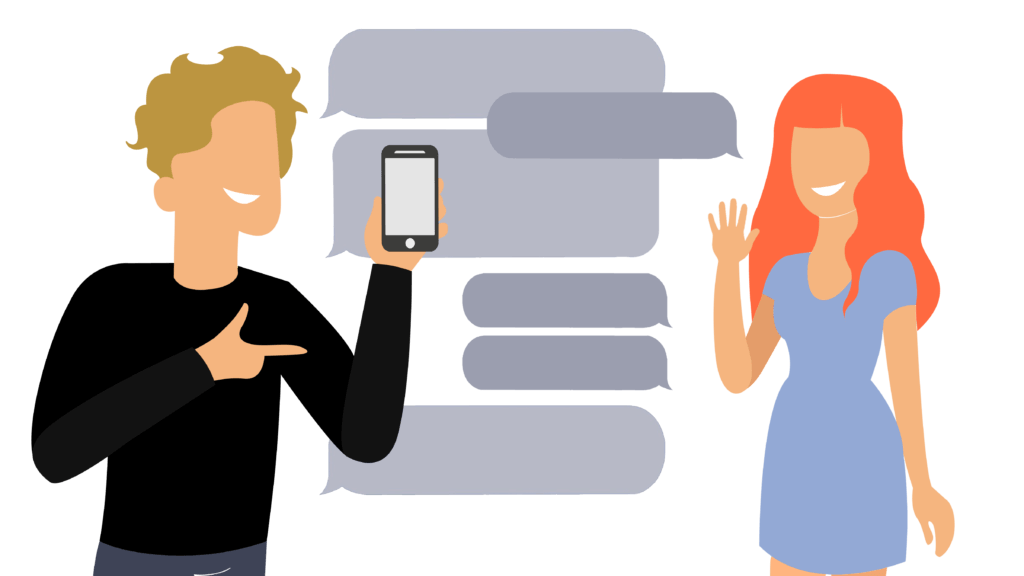 Your first message is the first impression you give about yourself, so you need to make it a good one.
Starting with a simple "hey baby" simply doesn't cut it when a lot of other people are messaging the same person and their messages are much more interesting than yours.
Lucky for you, there are tinder pick-up lines that are proven to work all the time.
Some of these Tinder icebreakers are funny, some of them are simple and some of them are flirty right away.
Your first message should be in your style.
For example, if you like to joke around start with a smart and funny message.
If you're comfortable starting flirting right away, it's best to set that tone right away at the beginning of the conversation.
Tinder is not just the biggest dating site out there, it also spans a wide range from people seeking quick flings (one-night stands) to those seeking serious relationships.
It is not only for serious relationships (like eHarmony) or solely for hookups (like BeNaughty or Ashley Madison).
OFL Top Recommendations based on 100,000+ Survey

"Serious Relationships"
"Discreet Hookups"
"Best Course for Men"
"Quick Flings"
"Normal Hookups"
"Our Quiz"
At any rate, the best way you'll learn is by looking at concrete examples of the best opening lines on tinder, so let's begin!
Best Tinder Opening Lines for Guys
Send a GIF as the first message
This is a great way to stand out of the crowd.
The good news is that there is a very simple solution for guys who don't know what to say on Tinder and that solution is GIFs!
Most of them are funny so they'll definitely bring a smile on her face, but not only are GIFs funny but they're great attention grabbers!
A GIF that says "Hey" and a text message that says the same aren't the same at all.
When we compare those two ways of saying the same thing, which would you say that is more creative and original?
Exactly, the GIF message.
From the review of Tinder lines that actually work, conversations that include GIFs usually last twice as long as conversations without them.
Additionally, you have a 30% higher chance to get a response when you start the conversation with an animation.
We all know that women find humor very sexy and GIFs are just one of the funny things you can send to her.
Whether you send a cute puppy, a meme, a famous quote, or just an animated "How you doin'?", we are sure that these are great Tinder openers that will make your conversation more original than 90% of conversations on Tinder.
Personalize your opening line
The best way to immediately form a connection with someone is by finding the things you both love.
The good thing is that on Tinder, you can see a lot about someone simply by visiting their profile.
Take a look at her photos and bio and see which things are mutual.
Maybe you both love to travel, you both have cats or you both enjoy going to the movies?
Whatever connection you find, simply point it out during your first message and we're certain that you'll get a response.
Who wouldn't want to hang out with someone who loves the same things they do?
Maybe you can make a quick remark about her unusual name.
Maybe you guys are from the same city or country.
By asking a question about something you know she likes you'll get the conversation going about her and who doesn't love to talk about themselves? Here's an example of a great personalized opening line:
I've been trying to figure out how to pronounce your name for the past couple of minutes here and I'm stuck between a few options, so I've just decided that I'm gonna call you "cutie", hope you don't mind. :)"
One of the most important factors you should take into consideration when tailoring your message to the girl you're sending it to is how old she is.
Think of it like this, girls who are in their 20s are probably looking for a casual hookup, while girls who are in their 30s are more relationship-oriented.
So, the same message won't work as good with both of those groups, since their age and interests are very different.
We recommend that for younger girls you go with flirty and funny messages, while for more mature ones you start off the conversation with pop culture, events, or books.
Start off with a question
One of the best Tinder opening lines is when you immediately ask a question to get the conversation going.
It's always best to ask that which truly interests you about this girl.
It can be an open question or a closed question (this is a type of question where you propose the possible answers and she picks one of them).
To give you a better idea of what questions you can ask to kick off a conversation, here are a few examples:
Hey, I'm interested in your answer here – if your portrait would be displayed at a museum, what would be in the background?

What is Jessica's priority on a Saturday? Go out and party, rest at home and read books or just do nothing at all the whole day? 😀

Here's a good way for us to see if we would be a good pair – what's your ideal type of vacation? Travel to another country and explore the culture or go on an adventure (mountain climbing, scuba diving, etc.)?

Are you okay with seeing someone who doesn't put ketchup on top of his French fries? If the answer is yes, I'm free this weekend. 🙂

Beyoncé or Rihanna?
Follow up your opening message
Like with selling products or services, your first message sometimes may not get the desired best tinder response, no matter how good it is.
Those of you who are in the sales business know the importance of persistence when reaching out to a new client for the first time.
The same principle applies here.
Even the best Tinder opening lines sometimes don't get a response. That happens for a number of reasons:
She was in a rush at the moment
She received an important notification at the moment of reading your message
She fell asleep on the phone
She simply forgot to answer, etc.
If you don't get a response immediately don't give up.
Statistics show that if you follow up your first message you only increase your chances of getting a reply.
Just be careful not to sound desperate for her answer.
Here is a great example:
Uh-oh! Seems like you're in the no internet zone, want me to drop you a care package of 1GB of 4G internet data? 😀
GIFs also work here quite well, especially if you send one where it's obvious that you're making fun of how you're alone in this chat and that you're surrounded by silence.
These GIFs are funny and by making her laugh you'll increase the chances of getting a reply.
If she doesn't answer even after your second message our advice would be that you simply move on.
If Tinder lacks anything, it's not the number of good-looking girls who would love to talk to you!
The more you keep spamming that one girl with unanswered messages, the more desperate you'll seem and that only lowers your chances of getting a reply.
It's a good idea to scratch below the surface in your first message.
This opening Tinder line is a combination of giving her a compliment, asking her a question and being funny at the same time.
It works really well when you are stuck and don't know what to say on Tinder. Here's how it goes:
"Hey, you look really cute on your pictures. Be honest, are the pictures just a cover-up and really you're a real troublemaker?"
Keep in mind that this one is risky and might not work all the time.
We leave it to you to determine whether the girl will positively respond to it or not based on her profile (especially her bio, if it's funny and flirty that increases the chances that she will like this line).
This really is one of the best Tinder opening lines, but not for all the girls.
So, you've been warned.
Here's how it goes:
"I was going to write you a complimentary first message at first. Then I realized that by the time I type it out 3 more guys would have sent you the same thing in a different variation. So, I'm going to be different and go straight to the point – today I bought a new mattress for my bed, want to help me test it out?"
Best Tinder Opening Lines for Women
Tell them your first impression of them
If you go through a guy's profile on Tinder you can find out a lot about them, and what you find can be used to create one of the best Tinder opening lines out there.
Every guy likes to talk about himself, even though most pretend that they don't.
By sending your first message by explaining what you like about them and then following up with a question, you will probably seem like a smart girl who would be fun to talk to.
Let's look at an example:
"Hey there, you seem very interesting, I don't know a lot of people who go rock climbing. Do you always do this type of adventurous thing or was this just a one-time thing? :)"
Bingo, you've got his attention and you've started the conversation about him.
After he answers, you can easily follow up with more questions and say that you would like to get to know him better.
Remember, guys love girls who can keep a good conversation going.
One of the things guys dislike the most about girls is the "games" they play when flirting.
In a guy's head there are some regular frustrating thoughts:
Does she want me or is she just teasing me for fun?
Is she pretending to be unavailable just so she looks busier?
Is she doing this just to get back at me for something?
Guys are positively surprised when girls are direct about their intentions and don't play "games" to get what they want.
Keep in mind that not every guy might enjoy bluntness, but most really do appreciate simplicity.
Here's an example of one of such good Tinder openers:
"You seem like the kind of guy who has it all figured out and is happy with what he has. To be honest, every girl finds that attractive. I'd like to get to know you better and who knows, if things go well, I might want to make you my special someone. :)"
If you are currently looking for just to get laid on tinder, feel free to be direct about it as well.
A lot of guys are looking for the same thing but are pretending that they want more than that.
By making it clear that your relationship is short-term, you will make him feel more at ease.
Here's an example of how to go about it:
"Wow, you look hot! If you're up for it, I'm down to see you tonight and see how much fun we can have together for one night. :)"
It's very rare for guys to find a girl who has a good sense of humor and doesn't take herself too seriously.
Once they encounter someone who is light-headed it's a real refreshment for them.
That is why you shouldn't hesitate about making jokes in your first message.
If you have the same sense of humor, great! You'll hit it off right away!
If not, then he'll surely appreciate the effort you put in to send a different first message.
Let's take a look at a concrete example of Tinder jokes:
"At first you seemed really cute but on second thought you seemed even cuter. I only hope that your profile picture isn't a good indicator of your real fashion sense. But I don't know, maybe it looks good in person. There's only one way to find out, are you free on Friday? :)"
Start the conversation with a typical male topic
Cars, sports, beer, housework and many more topics are some things that 90% of guys love talking about.
Guys love to seem like experts at a certain topic, so all you need to do to make them feel like that is to ask them questions about something they know better than you and listen to them talk about it for a long time.
For example, you could make a remark about their car if they have it displayed on their picture.
You can compliment it or ask for advice on how to choose your own.
You could start the conversation by mentioning the big game that happened that day or last night.
The possibilities are endless.
Just get creative and pay attention to how they respond to it.
Now, here are some tips and tricks for using flirting lines when talking to girls or guys online.
Since most readers will be male, the tips are explained as if you were about to message a girl.
Still, the same tricks of good opening lines apply when messaging men on Tinder as well.
Here they are:
Keep track of the messages you send and the responses they get – Do this for one simple reason – to see what works and what doesn't. By keeping track of your response rates, you will up your conversation game on Tinder and improve it over time.
Use her name – When someone hears their own name being used it makes them feel better and more important. Also, if you use a girl's name when you first write to her, the message will seem personalized, so she will feel that you care about talking to her.
Spellcheck your messages – One of the biggest turnoffs for women is when the man doesn't know how to properly spell. "Hey bae ur quite how about we go to diner tumorow?" won't really leave a good impression on the girl. If she can see that you don't know or don't care about typing grammatically correct messages, why would she think that you are a smart guy who is fun to be around?
Send her a message during the night
Most people are on these platforms during the evening, so if you want to increase your chances of getting a reply, write to her when the sun is down.
The rule of thumb is that it's best to do it around 9 pm.
Keep talking to her until you arrange a date
One of the biggest mistakes men make when talking to women online is that they simply forget why they started talking in the first place, and that is to meet each other in person.
Sometimes it happens accidentally and sometimes men are scared to move on from having a great conversation online to having a great conversation in person.
Don't use these examples as a script
Rather, adapt them to your style and the situation.
When talking to someone online it can be quite hard to determine how interested they are.
This is much simpler in person, you see how they look at you, whether they touch their hair, how much they smile and how comfortable they are when you get closer.
These clues help you see if they are interested in you or not.
Luckily, there are some clues that help you see that when messaging as well. Let's name the main ones:
She is first to start a conversation
If you're the only one who is consecutively starting the conversation that is definitely a bad sign.
When the other person is the first one who starts a conversation know that they are very much interested in you.
She uses a lot of emoji
Emoji show the emotion the other person is going through when they are talking to you, so if you see a lot of positive emotion emoji know that you are doing a good job and that you should definitely propose a date!
She asks you when you are available
This is a very obvious clue that she would like to include herself in your free time. 🙂
You notice that she enjoys the conversation
If you see that she genuinely takes time to respond to you and that her answers keep the conversation going rather than just end the conversation with a one-word answer, that's a very green light that you guys have good chemistry going on between you two!
Don't be passive
Don't rely on anyone other than yourself to lead the conversation where you want to.
Actively participate in the conversation.
Don't let too much time pass by before you respond and when you do respond don't do it with a one-word answer.
Hopefully, by reading this, you saw that cold messaging a guy or girl you like on Tinder doesn't have to be a stressful process.
It happens to every one of us that we sometimes don't know what to say on Tinder, so don't worry if you found this article because you lacked the creativity to think of your own new openers.
It's always good to do some research, see what works and implement it.
We are certain that by implementing the principles, examples, and tips of the best Tinder intros you saw here, that you will see the results in your response rates.
Remember, don't take conversations with strangers seriously.
Tinder is there to help you have fun, not to cause more stress for you than you would have without using it.
Keep the conversations simple, light, fun and show genuine interest to get to know the other person and that's a win-win situation.
Now, go on and message!
We believe in you!
Frequently Asked Questions