Hi guys, welcome to another article of the Tinder success series, and today we shall focus on how to initiate the best conversations on Tinder!
In this article, we're going to discuss:
Well, let's get your Tinder conversation game up to speed!
OFL Top Recommendations based on 100,000+ Survey

"Serious Relationships"
"Discreet Hookups"
"Best Course for Men"
"Quick Flings"
"Normal Hookups"
"Our Quiz"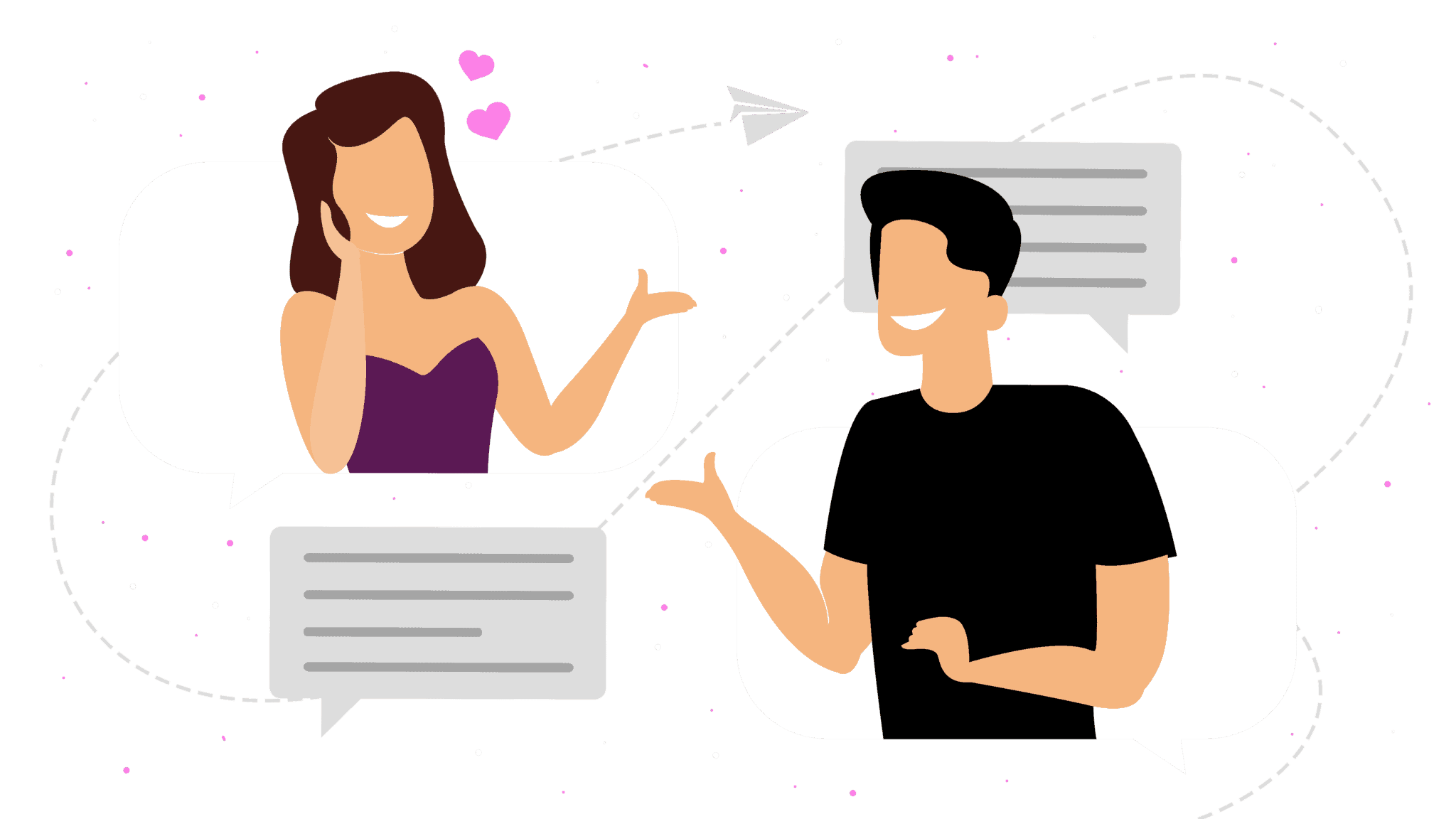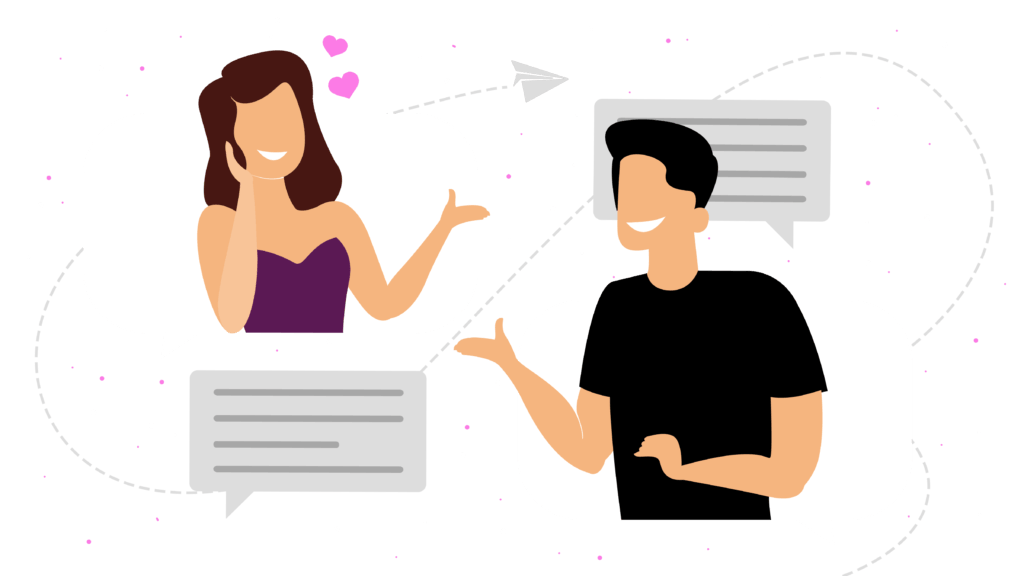 Starting a Conversation on Tinder in Video Form
Audio (podcast) form for those of you on the go
How to start a convo on Tinder
Tinder has been one of the most used and most famous dating apps for years in the U.S, while Bumble holds second place.
They range from people looking for a quick fling to Serious relationships.
It is not only for hookups (like BeNaughty or Ashely Madison) or only for serious relationships (like eHarmony).
It became pretty popular when the app first released a swiping option.
Now, everyone knows that swiping is Tinder's mark.
But, swiping without a conversation game is 0.
So, here are some ideas on how to start a conversation on Tinder and improve your talk game.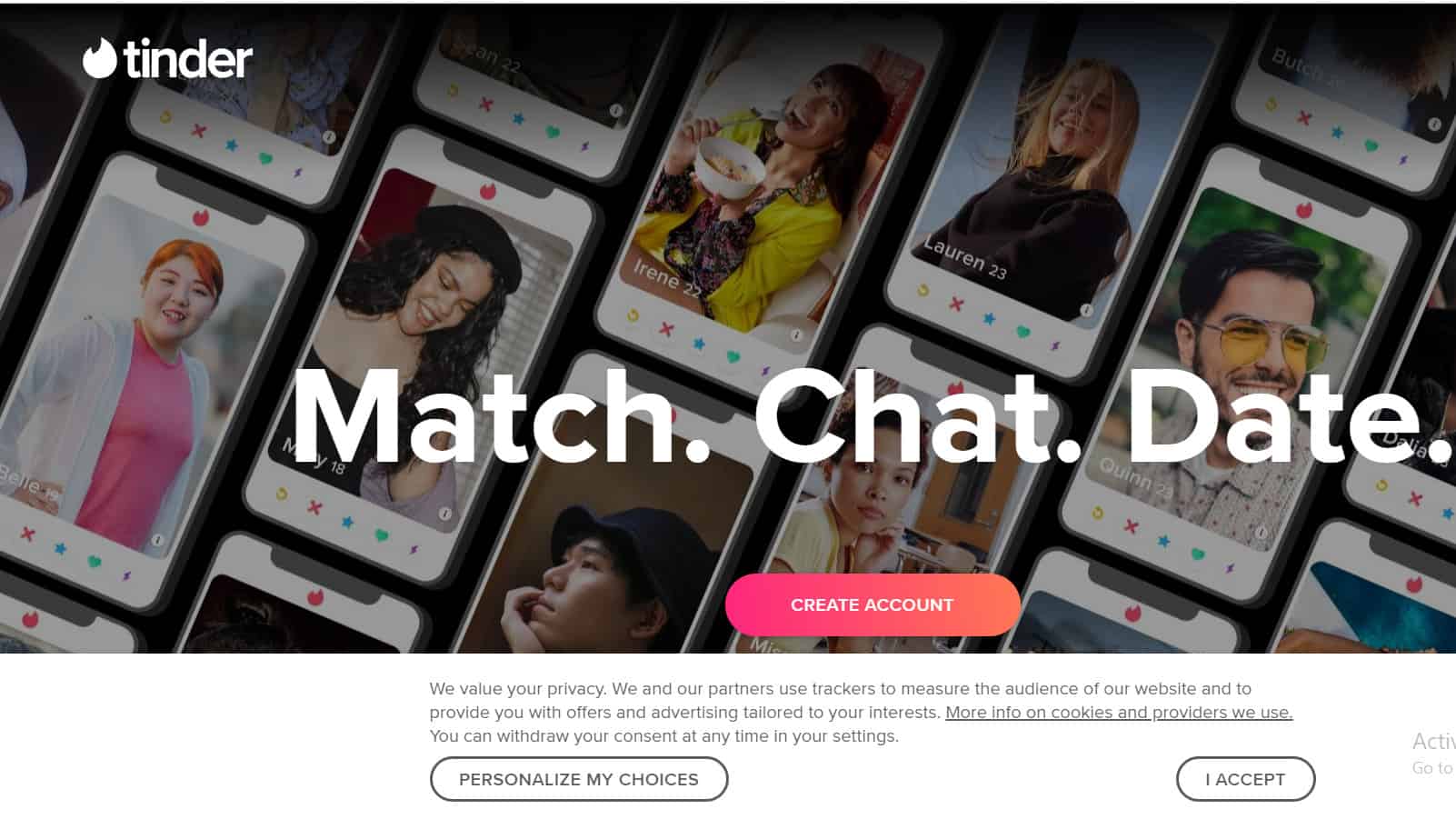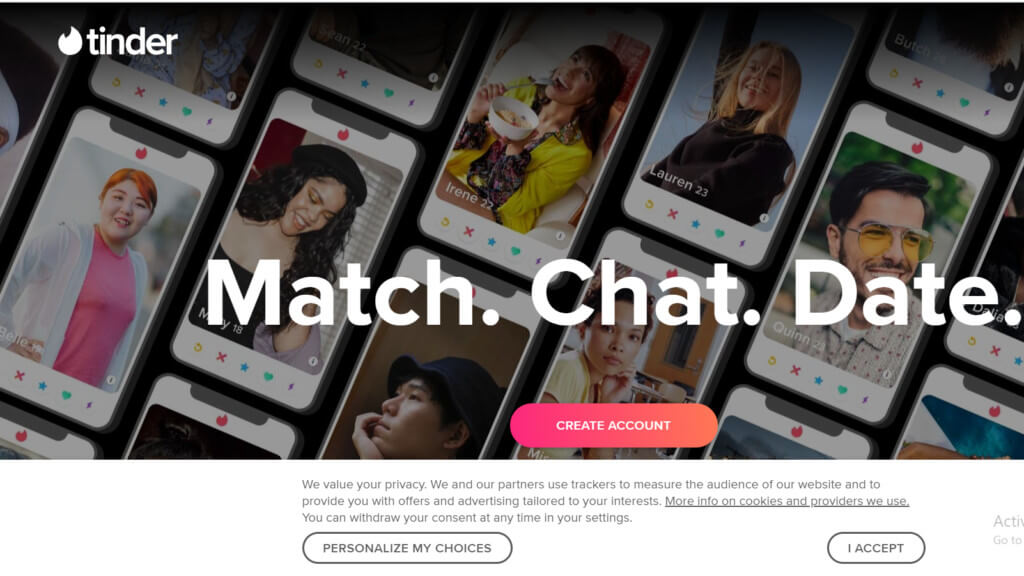 How to Put Your Conversation on Tinder in the Spotlight?
1. Use Tinder icebreaker messages
Starting a conversation is always the most difficult thing you have to do with a stranger.
Most people don't know what to say on Tinder and find it extremely difficult to start a conversation online.
You, like these people, have probably wondered more than once how to start a conversation with a girl or best Tinder opening lines to improve your chances of having a good conversation.
OFL Top Recommendations based on 100,000+ Survey

"Serious Relationships"
"Discreet Hookups"
"Best Course for Men"
"Quick Flings"
"Normal Hookups"
"Our Quiz"
Each time when you want to start a conversation with a match on Tinder you feel nervous and excited at the same time.
Nervous because you don't want to make a bad impression on someone or mess up your Tinder first message?
And excited because of all the butterflies you have in your stomach if that conversation starts right?
And you don't know how to continue it.
The best way to avoid both feelings is to start your conversation with some icebreaker messages.
So let's see more of the best online dating conversation starters.
2. Start with a funny message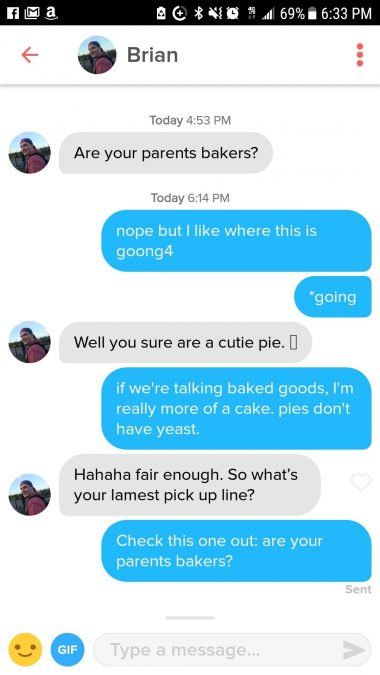 Let your first message be funny and interesting.
Send to another user a funny gif or memes, and tickle the imagination on the other side of the screen.
A funny message will provide you with a good impression, and the person you chat with will ask for more.
Then, continue your conversation.
We've made a complete course on how to be funny and how to grab her attention.
Check out Tinder Coach for more!
3. Be creative with your Tinder starters
Here's one great name game.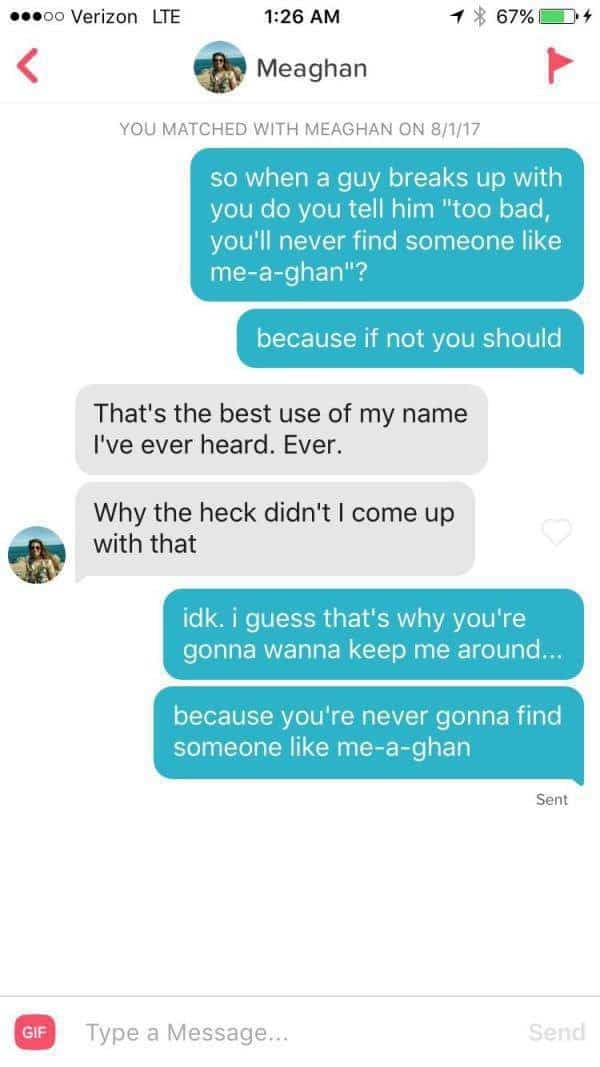 Be creative and unforgettable with your Tinder introduction.
A good conversation starter on Tinder shouldn't be boring, so be brave and show your creative side.
Use some quotes and some emojis, but stay funny and polite.
Nobody wants to hang out with boring and rude people.
4. Intrigue is a thing – use it!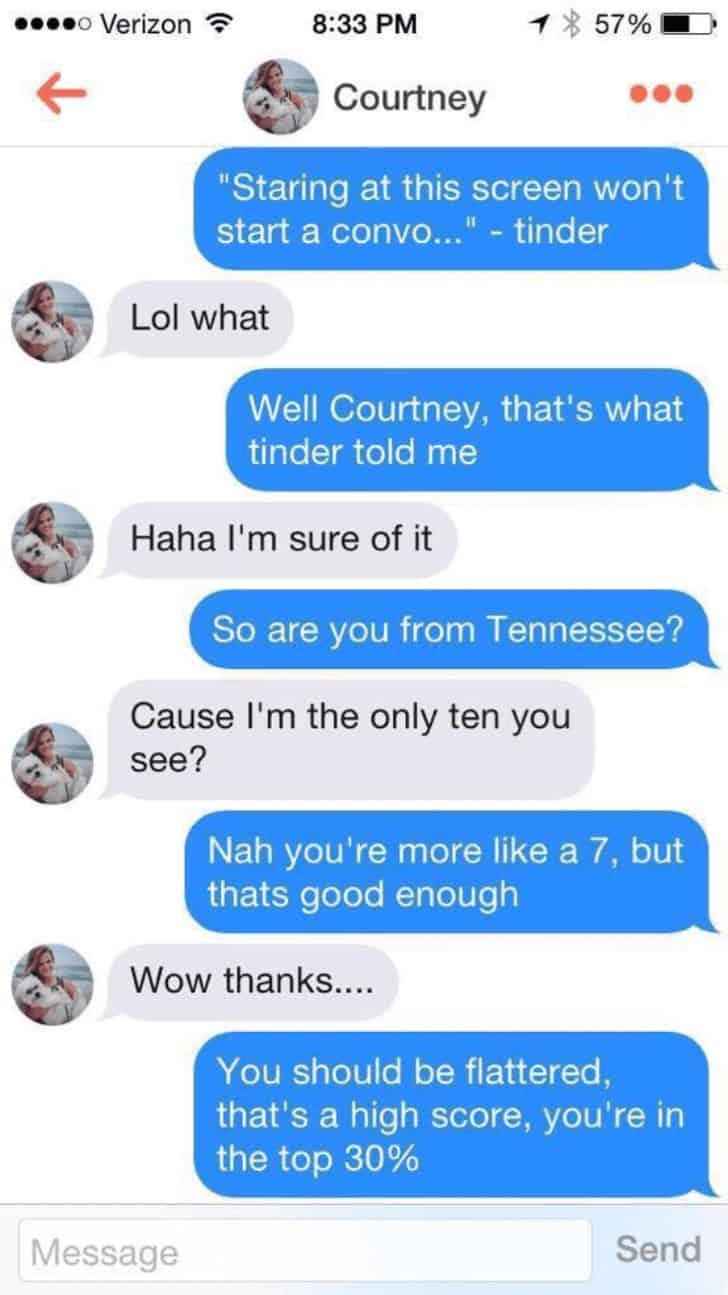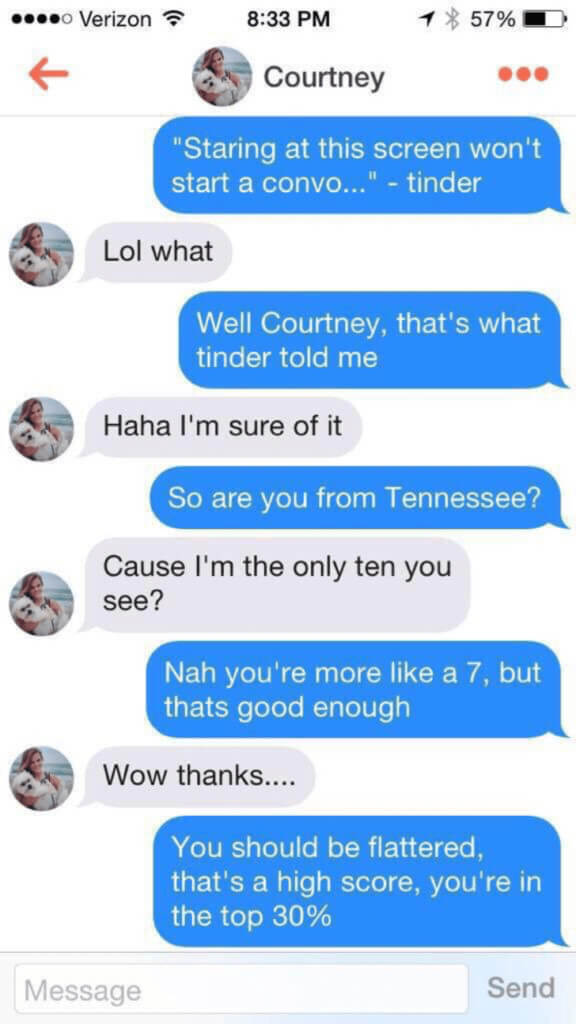 Everyone wants to evoke emotions through messages.
One of the best ways to start a conversation on Tinder is to provoke an emotional reaction.
Once you get it, it's all much easier then.
5. Make online dating propositions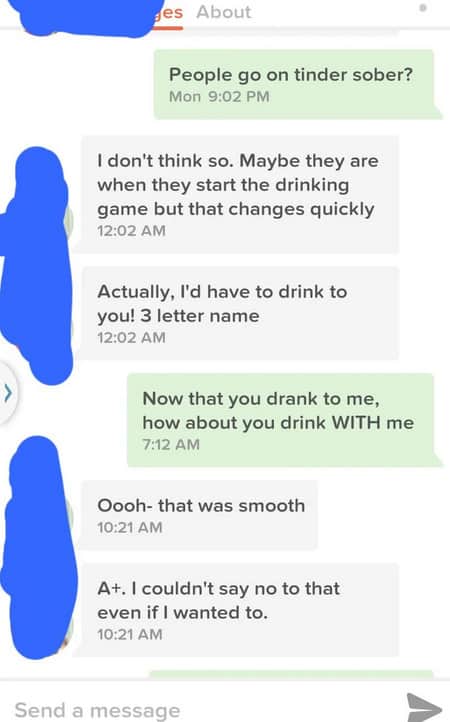 You can always play on the romantic card by being a little flirty (within reason).
Propose to your match to organize an online dating night by watching the same movie at the same time, or just listen to the same music on a video chat.
Then, talk about the things you have done together.
6. Show real interest with your opener
Well, this was not exactly what we had in mind, but who cares?
It works.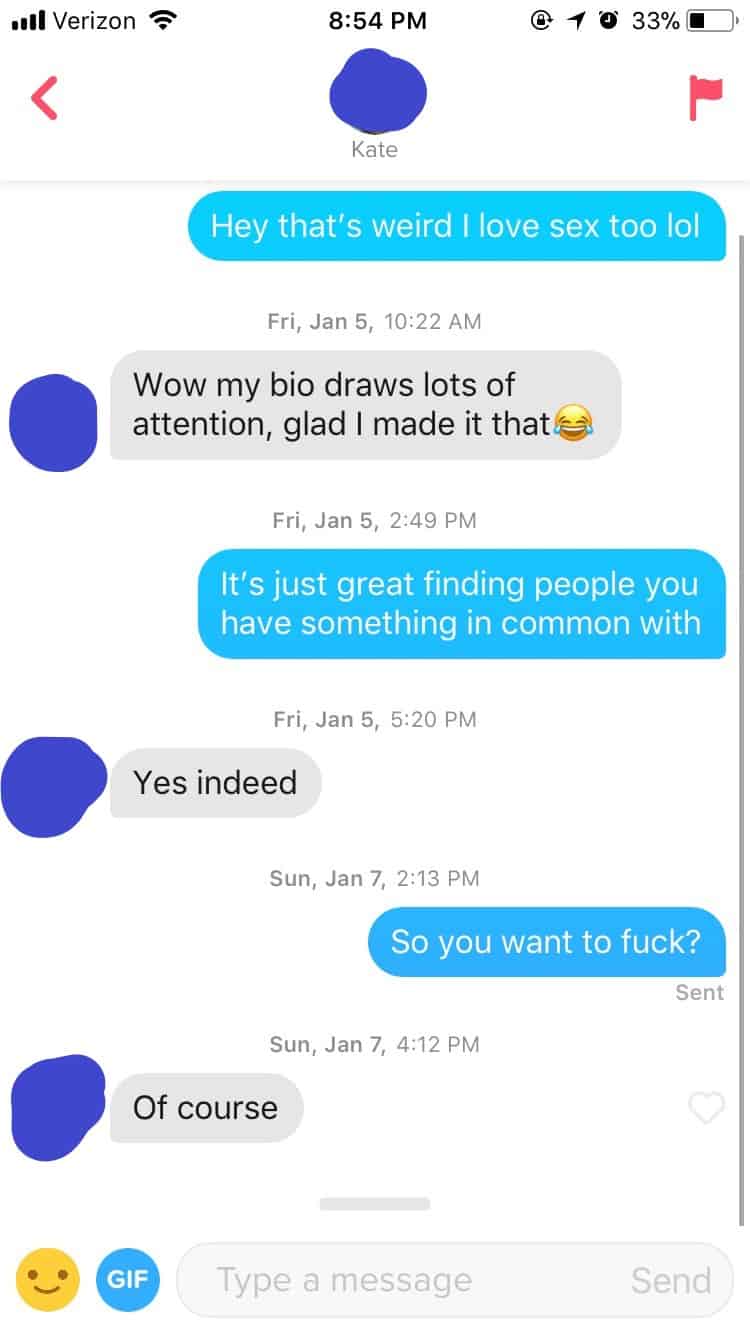 Be really interested in other people's interests and feelings.
If you are really into somebody, don't act, be yourself, and let the time work for you 2.
What Do You Need to Know Before You Start Conversation on Tinder?
In this next section, we'll enlighten you on some noteworthy tricks for you to successfully start a Tinder conversation.
We advise you to pay special attention to these tips as they form the bedrock of not just your Tinder conversations, but also your overall success in using the app.
Before you start chatting with other users and using pick-up lines, we'd love to share a secret with you – the key to successful chatting on Tinder starts from setting your profile.
It is really important to include all the information Tinder will use to find the perfect match for you.
Besides the basic information you have to tap, we advise you to always add something more.
For example, when you sign in, upload as many photos as you can (minimum of five photos).
The profile picture should be the prettiest of all the photos because people will like you or dislike you by seeing it.
We know this sounds a little bit superficial, but that's how Tinder works.
Avoid using too many filters on your photos as these photos need to represent who you are.
Also, we strongly recommend using different photos, not just selfies.
Posting photos while you are doing some sports or your favorite activity is a good way to spark a conversation from your match.
This allows your potential match to have a glimpse of other things that fascinate you.
So always post good pictures and pay attention to what is on those pictures because all the pictures must be valid and confirmed with authenticity.
If you cannot decide which photo is right for you, you can always use the special feature called Smart Photo.
Here is how it works;
Choose to upload a few photos.
When you upload them, Tinder will pick one of them for you by itself.
You just need to approve its selection, and that's it.
When you've added all the pics you want, leave more information about your interests or hobbies.
From our experience, completing fields like your favorite music, movies, books, sports, animals, places you like to go out to, places you have visited, etc., will allow your profile to pop up more often, and more members will be able to see it.
Next, we look at your location…
You must turn on your location and choose the desired distance between you and your potential Tinder match.
By turning on location, Tinder's algorithm will send you the potential matches nearby with who you can start a conversation ASAP.
Your Tinder bio is the last step if you want to impress someone and give the final touch.
You have a chance to impress people on Tinder, if your content is funny, amusing, and written with self-confidence.
Everyone likes it.
Try not to sound pessimistic and boring.
It will repel people immediately.
Your Bio mustn't belong.
Try to show that you are a person worth trying to start a conversation with.
Make your content short, but strong.
Sending the right message means guaranteed swiping.
Don't be too cocky – this can be a complete turn-off.
People don't like it, and they can get the wrong feedback impression.
Being adventurous equals being sexy.
Everybody would be interested in your profile if they read what adrenalin sports you like doing or where you go on a weekend trip.
It makes you good company.
Fake dating profiles can be easily made on an online dating app.
How could fake profiles be busted?
Or how can you separate real Tinder profiles from fakes?
Well, sometimes the profile picture tells us something.
If you see a profile with just one picture, that means two things: the user isn't active enough or it's a fake profile.
When people use online dating app such as Tinder, it's normal they like meeting other members and chatting a lot.
If someone sends you or replies to you with a "reserved" message, it's probably a bot.
In that case, just skip that profile, and pass on another match.
Be careful because safety never enough.
How Do You Start Conversation on Tinder?
The first step is creating a Tinder account.
The next important step is to arrange your account to have more matches.
If you log in with your Facebook account, Tinder will automatically match your Facebook account to your Tinder account.
Your Tinder account can also be connected with Instagram, Snapchat, and Spotify accounts, too.
The conversation on Tinder is just swiping in the beginning.
To start chatting, swipe to the right.
And if you don't want to chat, swipe to the left.
Swiping also means that you like or don't like a suggested user.
If you two both like each other, you can start chatting using the chatbox.
Otherwise, you won't be able to send messages.
To find out the different options you can use for Tinder conversation starters, read these two sections below.
Basic Features That Can Help You to Start a Conversation on Tinder
These are features you can use for free.
They allow you to have simple conversations with other users.
How soon to start a conversation on Tinder?
ASAP!
If you use the basic features, you can't send a message before you make a match.
You make a match with another user just if you two accept each other.
When the matching process is done, you are free to chat as long as you want.
Your opening message should trigger a response, and you should be ready with a follow-up, too.
If you're not sure what to talk about on Tinder, make use of some of the best Tinder openers we discussed in the previous section.
You can like someone's profile every 12 hours.
You are authorized to like 100 profiles during these 12 hours.

Using Tinder for free, you can give just one super like.
If you super like somebody, it means that you are pretty into that user.
Super-like is marked with a blue star.
Everybody likes swiping on Tinder.
If you like someone's profile, swipe to the right.
If you don't like someone's profile, swipe to the left.
If you really like someone's profile, swipe up.
Tinder Pick feature offers different classifications of users.
Tinder's system gets users' professions, hobbies, interests, and other things, and then it classifies users by categories.
If someone is interested in art, Tinder Pick will give that user a specific name, an artist, for example.
If someone likes photography, that user will be named as a photographer, etc.
You can get it in only a few countries, for now.
You will have to be an active user.
It means that you have to visit your profile every day because this feature refreshes every 24 hours.
Sometimes, our reactions can be more significant than words.
That's why Tinder proudly offers you this great feature.
Now you can send your reaction instead of words with just one click on the smiley button.
We've come across various reactions.
From the most polite to the rudest ones.
These reactions are funny and interesting, so don't be surprised if you use them so easily.
Let's see who has a great sense of humor.
On Tinder Feed, you can see everything people have recently posted.
That can be a status, a photo, or even changes on their profiles.
If you find that content interesting, you can like it, give it a heart, or leave a comment.
You may even start a private chat on the subject of the content.
It's really similar to Facebook feed and Instagram post or story, too.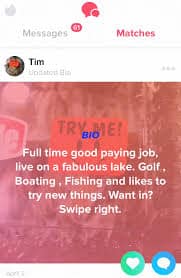 Also known as the Face 2 Face option, this feature allows you to have online dates with other users.
The only condition you two need to be aware of is you both need to set up this feature before you start to use video chat.
We believe this is the best option to save time, money, and patience.
But, if your first online date goes well, don't be afraid to have fun in the real world.
Extra Features That Can Help You to Improve Your Conversation on Tinder
These features come around with paid membership.
All these features can help you to find more matches and double as the best conversation starters.
Your profile will be more visible to other members by boosting it.
This feature will put your profile in the spotlight, and your profile will be seen more than a hundred times.
This is a great option if you usually make mistakes.
If you like or dislike someone's profile accidentally, you can undo your action by using the rewind option.
Don't waste your time by searching for the right guys all by yourself.
Let Tinder do it for you.
That's why you have to fill in your information the most precisely because it's all up to Tinder then.
This feature is related to Tinder Places.
It is made to protect the LGBT population or transgender population.
If you are in the wrong place at the wrong time, Tinder will send you an alert.
We need to underline that this feature is available in the States for now.
It represents the other safety option.
As a matter of fact, Noonlight is a safety app that helps you to alarm the safety service immediately if something goes wrong (maybe during your first date).
The photo verification allows you to see if the profiles you want to have video chats with are real Tinder profiles or fake.
You have to make a few real-time selfies before you start chatting, and Tinder will check them with the photos you've already posted.
If your face corresponds to photos before, you will pass the authorization process.
Swipe Night is a game that you can play with other users.
It works by swiping on all sides.
You swipe for likes, don't likes, or super likes.
When you finish your swiping, you will be matched with another user who swiped similarly to you.
The name of this feature tells you everything.
This option is a trap for other users.
It allows you to see who has seen your messages but hasn't responded to them yet.
The other catch is that those users don't know that.
Be careful, guys – the receipt must be paid.
This is a great way to meet more people with the same interests as yours.
If you decide to use this feature, you will get badges that show you are planning to attend some festivals in the nearest future.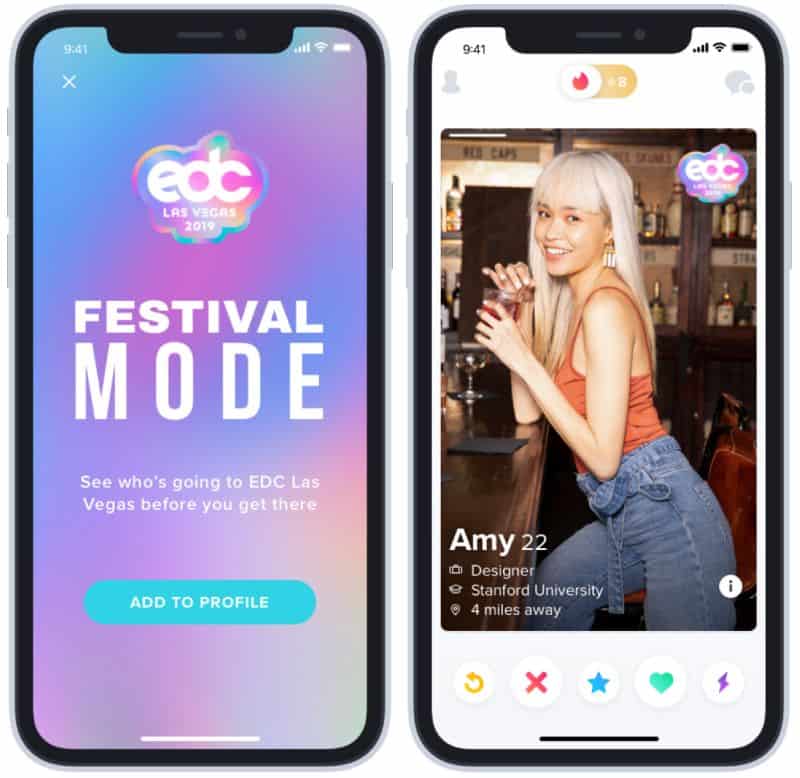 People who are attending the same festival as you are will be connected to you.
You will all be marked with badges in the right corner of the profile.
This feature is similar to Tinder Passport.
It is like its upgraded version.
Tinder Places option shows users where you were in the last 30 days.
It shows clubs, bars, restaurants, even classes you attended last month, and vice versa.
This option can be great because you can meet people with the same taste as yours.
Don't worry about your safety.
The tinder places option won't show your location in real-time.
You can choose the places you would like to be on your map.
Tinder will show just the same places that you and other users visited.
And the last, but the most important: Tinder will show just public locations (locations that are on the map), not your home address or something like that.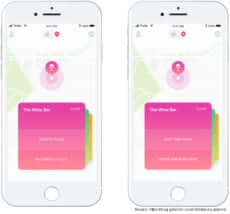 This feature is similar to Tinder's suggestion.
By using its algorithm, Tinder will show you four profiles that you will probably like.
This option gives us a hint that somebody or something has got some priority.
Well, that's pretty true.
The members who represent your best matches are on the top of your priority list when they leave you likes.
The others who are not on the priority list are a few places below.
Fair enough?
Many users are thrilled with this messaging option.
Maybe because it's only logical to chat a few words with someone and create a good first impression before you add him/her to your list of matches.
In the past, it was impossible to chat with people without adding them as your matches.
Now, it is possible.
You can send people short messages with limited characters before you add them as your matches.
This is also a great option if you change your mind during a conversation with that person.
But, there is a catch.
If the other user doesn't like you or your short message, you won't be able to continue chatting with that user.
Shame, we know, but that's the way it is.
If you subscribe to this feature, you can see who the most active user was in the last 24 hours.
At the same time, you can see who wanted to start a conversation with you.
With this feature, you will be able to see who liked your profile.
You can see people who are already your matches, but also, you can see the other ones who you haven't accepted as your matches yet.
The Newest Features for Easier Dating on Tinder During Covid19
Tinder has constantly spread its boundaries.
Due to COVID-19, Tinder is offering you great features, and there are some of them you can use for free.
This difficult period requires safety, but it doesn't mean that you have to be out of all the happenings.
Look at some of the available features, and that can make these times easier for you.
This feature has been free to use since 4th May 2020.
If you miss traveling and want to make contact with users from different countries, the Passport feature makes it easier for you.
You just need to type the city where you want to travel or search for it on a map.
By clicking on it, you will virtually be in your dreamt city.
You can travel to one city at a time, but if you want to travel to some other location, it is also possible.
Enjoy the ride!
This feature is specialized for all students who want to be in a contact with students nearby.
Tinder U is used on campus where you can share information with your buddies, private ones, or those about your school.
You just need to leave your .edu email address and do the verification process after that.
Bravo for the Tinder team!
Play on the most popular social network card.
Ask your matches to follow them on Instagram, and allow them to show their other side.
Sometimes, people don't manage online dating sites, and they need help.
Don't be strict, and relax them a little bit by showing them that you are interested in them no matter what social app.
In the beginning, you won't feel the necessity for other Tinder packages.
The basic one will be enough.
But, if you want to make more contact with Tinder, the best choice will be to upgrade it.
You can choose between three packages: Tinder Plus, Tinder Gold, and Tinder Platinum.
By upgrading your Tinder profile you will have more matches, more dates, and more chances to meet the person you've always wanted.
Tinder offers you many, many basic, extra, and super features that you can use if you want to start a conversation.
Sometimes it can be confusing and tiring.
More tiring than confusing because Tinder always can offer you more than you can use.
Our team of experts conducted a study and analysis of the most widely used conversation starters in the online dating world and was able to arrive at a concise list.
Our approach was to evaluate the various forms of Tinder openers based on their success rate, usability, and adaptability.
Conclusion on how to start a conversation on Tinder
As you can see, Tinder gives you a lot to start a conversation with other people.
With all its features and interesting hacks, it is on the top of the online dating site list.
We advise you to put all your qualities on the table, and your chatting can begin.
Frequently Asked Questions