Both guys and gals are in the everlasting search for closeness and connection.
But how do they both go about playing the Tinder swipe game?
This article will try to shed light on the following:
OFL Top Recommendations based on 100,000+ Survey

"Serious Relationships"
"Discreet Hookups"
"Best Course for Men"
"Quick Flings"
"Normal Hookups"
"Our Quiz"
Ready to play? Let's begin!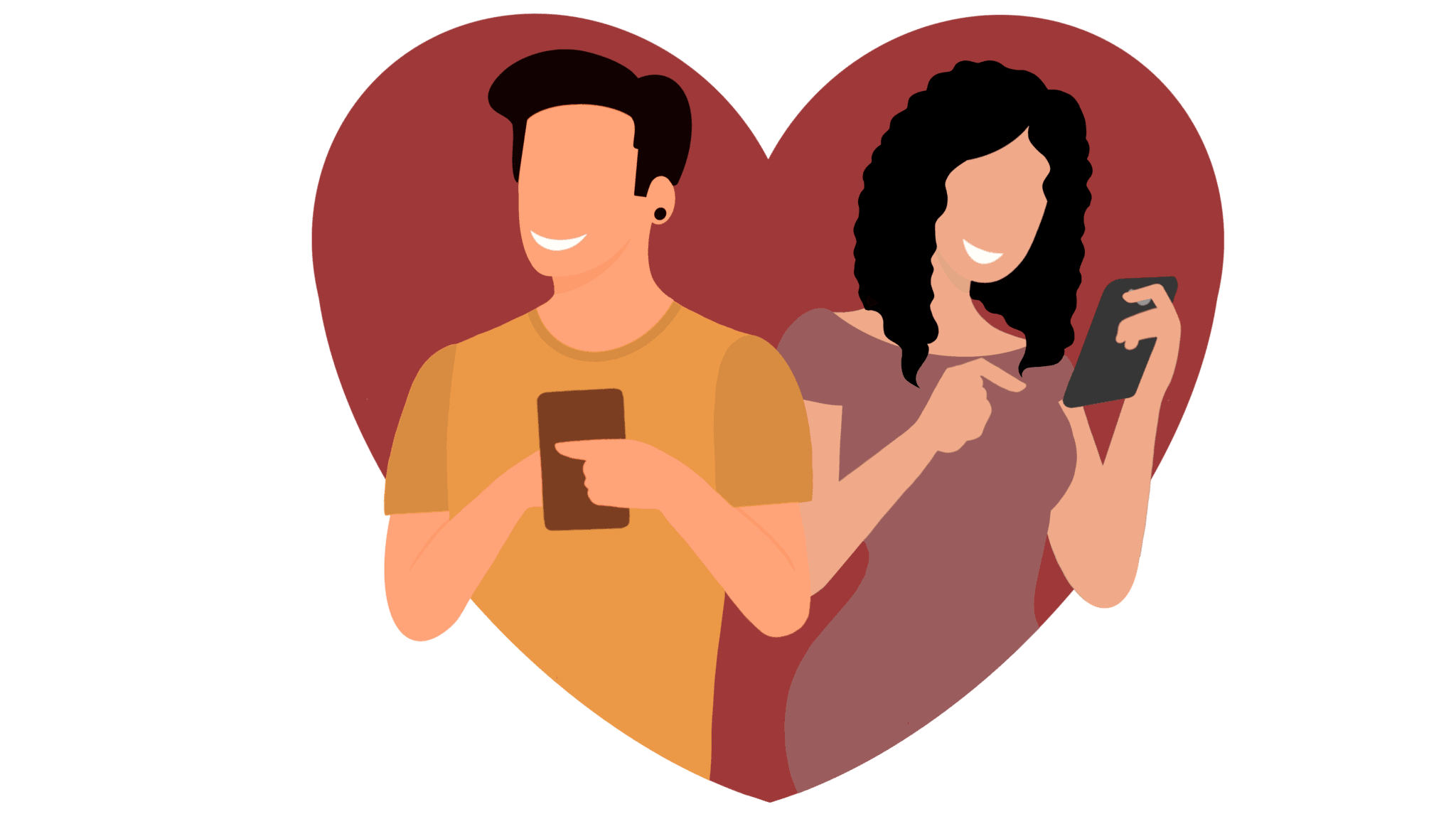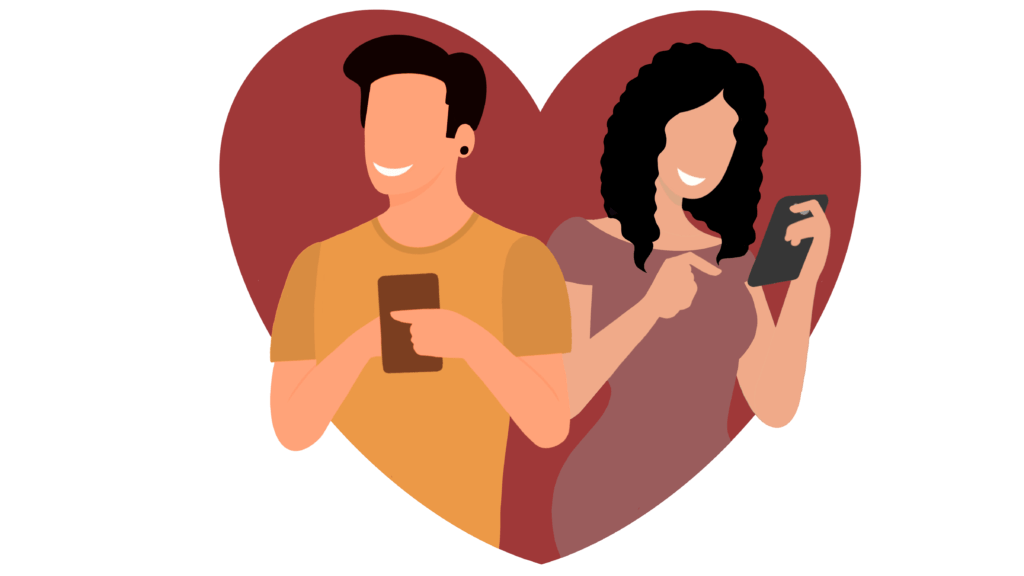 Tinder Game Guide in Video Form
Audio (podcast) form for those of you on the go
By now you should already know how popular Tinder is and how to use the app.
Tinder is not just a hookup app only (like BeNaughty or Ashley Madison), it also connects people for serious relationships (like eHarmony).
But whether you are on Tinder for hookups or seeking a life partner, you must know how to play the Tinder game well enough.
Am I talking about the online games you play? Nope!
I am talking about how you navigate through the sea of hot, desirable girls, kicking aside the competition, and getting to the money well, and knowing which way to swipe on Tinder.
It is almost like Super Mario getting to the rescue of Princess Peach.
The only difference is that Mario only has one Peach, while you can get as many as you like, just start the game again.
Now, let me get some things straight right in the beginning:
I will assume you already know that.
OFL Top Recommendations based on 100,000+ Survey

"Serious Relationships"
"Discreet Hookups"
"Best Course for Men"
"Quick Flings"
"Normal Hookups"
"Our Quiz"
This will not be of any help to the girls out there (unless you want to know how guys think) since they will probably use the tools you girls provided them with for successful Tinder seduction.
Yes, we went there and asked our girlfriends what Tinder is like for them, and they, (un)knowingly gave us the most powerful weapons to use to say, get tinder girls nude photos, quick hookups, or at least a date that will lead to you-know-where.
This is for the guys who are not afraid or squeamish to use all tools to succeed in the tinder swiping games.
This will probably not work for all of you straight guys out there who want to understand the secrets to Tinder for gamers.
At least not everything will work at all times, so patience my friends, patience, and persistence are what you need in knowing the games to play on tinder.
Tinder and real life people
Assuming that you have your profile in check, she saw you, she swiped right and you matched you obviously want to chat her up a bit and get her to go on a date with you, but there is a problem: you do not know how to flirt on tinder.
And this is what many of the guys who are using say.
They can have a decent flirting game out in a bar when they can play off of girls' reactions and when they are possibly a bit tipsy.
On Tinder, girls are usually sober and there is another issue: They have dozens of guys swiping on Tinder, messaging them as we speak, they can have their pick so, we guys, definitely need to up our Tinder seduction techniques in order to get that desired date.
Now, I have come to the sneaky part of what do the girls say about Tinder flirting, getting their number, asking them on a date, complimenting, and so on.
If you do not believe me, ask your girlfriends to tell you what works for them. Ask the shy ones, ask the ones who are open to casual hookups, ask any type of girl, and you will get this as an answer: balance, originality, humor, and connection.
Comparing this with what guys generally do on Tinder it seems that we are onto something.
Guys are on Tinder mostly for hookups, so they do not like to spend time wooing and courting-mistake no.1!
They copy their openers from each other-mistake no.2!
They give way too many empty compliments-mistake no.3!
They talk only about themselves trying to convince girls that they should pick them- mistake no.4!
So let's see how you can master the Tinder rules and secrets to successful online dating.
When I say balance, I mean the way you ask her out or ask for her number.
If you do it too quickly it is not good- you seem pushy, add a few empty compliments and you will seem desperate if not creepy.
On the other hand, if you chat with her continuously, thinking that you are flirting, without mentioning the date, you are most likely to get into the friend zone.
And that is the last thing you want.
Girls say that long conversations about various stuff eliminate the anticipation and they are less inclined to accept the date or take it further from the drinks and dinner.
What you do want to do, is not ask for the number or a date straight away.
Better yet, do not ask her out.
Behave as if you already know that you will go out like you know each other already.
Say something like "When we go out we will have a great time ——-(depending on your previous communication and the girls herself, fill it in) wouldn't you say?"
In this way, you asked her out without asking her out, you showed confidence and interest, and used the "we talk" (more on that later).
After this, she will probably set up the date herself or ask you out without waiting for you to do that.
If that is not a win, I do not know what is!
You are playing the Tinder game with so little effort and so much success, just by paying attention to some small pointers.
Ok, this makes me a bit angry also. Girls demand originality while all they do is say 'hi'.
But, come to think of it, guys would respond to anything when it has a pair of nice DDs or a peach-shaped ass or full lips, or… well, anything if it's halfway decent.
Girls are pickier, so they will not answer to generic openers like: "Hi", "You are hot", name puns, professional puns, and so on.
They have seen it all before.
I have a friend, Jane, her inbox is full of Tarzan-wannabes, did she give them a chance? Well, maybe to the first one until the opener became old news.
The guy who stood out was a guy who said that he was sure she had a lot of guys asking to be her Tarzan and that he would stick to being John, and they could be Doe together, introducing a whole new name pun.
It was, new, original, and unexpected, so she gave him a chance.
There are game openers that can be great openers as long as they are not too dull or rude.
So instead of asking her "Pizza or Pasta?", ask something related to what you have read in her bio, say, she likes dancing and hiking, then asks her this: "Dancing or hiking? And you can't say both."
This is bound to spark up a conversation about something she likes.
There is a " two truths and a lie", use something quirky, never sexual, or at least never openly sexual.
Make the choice hard, something like: "I don't like you, I don't want to date you, and You've got nice eyes." She might be interested why you picked something that seems unflattering to play only so you can then score with I do not know you, so I can't like you but I do like your eyes and want to take you out."
This is a bit of pretty basic advice, but really girls like guys who make them laugh.
She is on tinder, looking for a hookup or a relationship or whatever, and she wants to laugh and have fun in the process.
Leave sad stories for later, when you meet her, and you feel a connection of the sort where you can share painful and disturbing experiences.
In the beginning, it's better to keep things light otherwise she might think you are trying to get her to pity you.
Sadly, all of us have reached for this weapon at least once, in desperate times only, I hope.
Keep things light, joke around at her expense, but also at your expense as well.
This will show that you have a sense of humor, that you are not laughing at but laughing with a person, which is a pretty attractive trait in anybody.
All the girls I have asked said that a guy can have better chances of getting a date if he is average-looking but funny than if he is hot but dull.
Guys have noticed the same thing as well while trying on different approaches. Humor makes girls relaxed and more inclined to accept a date.
The connection is the most important part, and I have touched on it previously by highlighting that you need to ask her about her, show interest in her hobbies and her life, rather than only on the physical aspect of her appearance.
Yes, for all of you guys out there who are just looking to hook up and never see her again, or see her with the same goal in mind, this can seem like a bit of work.
But it is important, as girls need that connection, and need to feel appreciated for more than just their looks.
This is why even on Tinder you will need to nurture that emotional connection with her.
I mean, you do not need to, but it beats just plain asking her if she is down for business at any time. Even if she is, in fact, available for a hookup.
How do you build that connection besides showing interest in her?
There are basic things like sharing something about you that you feel might resonate with her, like the same interests, same world view, or the like.
This gives you an upper hand over others because she can instantly feel connected with you on a deeper level than just physical attraction based on a few photos.
The connection is also achieved by starting the conversation like you already know each other, completely avoiding the initial "getting to know you, I don't know what to say" awkwardness.
Regarding this, again, do not be rude, or offensive. It is a complete turn-off.
What I mentioned before is the "We talk".
Psychologically and linguistically it makes sense.
The "We talk" creates a semblance of unity.
Two people as one.
Girls are genetically programmed to react to this, and if you test it I am sure you will get success.
Instead of saying "I would like to take you out for dinner at that new Chinese restaurant since you like Chinese food so much" you can say "We could go and check out this new Chinese restaurant together, and see if we can find something that I enjoy since I am not such a huge fan of the Chinese food".
The words like we/us/our/together and the like do the trick here.
If she answers with a sentence that contains any of these words, you will know that, at least subconsciously, she is starting to think of you as a couple.
Other things to pay attention to:
These are some basics, but do not overlook them:
Proofread your messages, spelling, and grammar mistakes are a turn-off. No girl wants a date with a dud.
Never be offensive, never ask for nude photos, never insult if she has rejected you. It is just plain rude.
Keep your profile up to date, active, and fresh.
Do not wait for a long time before messaging a girl you like.
You can be flirty and use sexual innuendos but do not be blatantly open and direct, and do not use direct language.
I hope this will help you improve your Tinder game and get more dates, hookups, and possibly love.
I am sure that you will be the king of Tinder the next time you meet up with your guy-friends and share your stories with them.
Frequently Asked Questions