Tinder never fails to surprise us, what is the surprise today?
Well, let's find out in this exciting piece that focuses on Tinder fails.
We will explore:
OFL Top Recommendations based on 100,000+ Survey

"Serious Relationships"
"Discreet Hookups"
"Best Course for Men"
"Quick Flings"
"Normal Hookups"
"Our Quiz"
Without further delay, let's get started!
Is tinder giving you the best chance of success with online dating?
Take our dating app quiz to find out.
People who follow our app recommendations have an average of 2 more dates/casual meetups per month.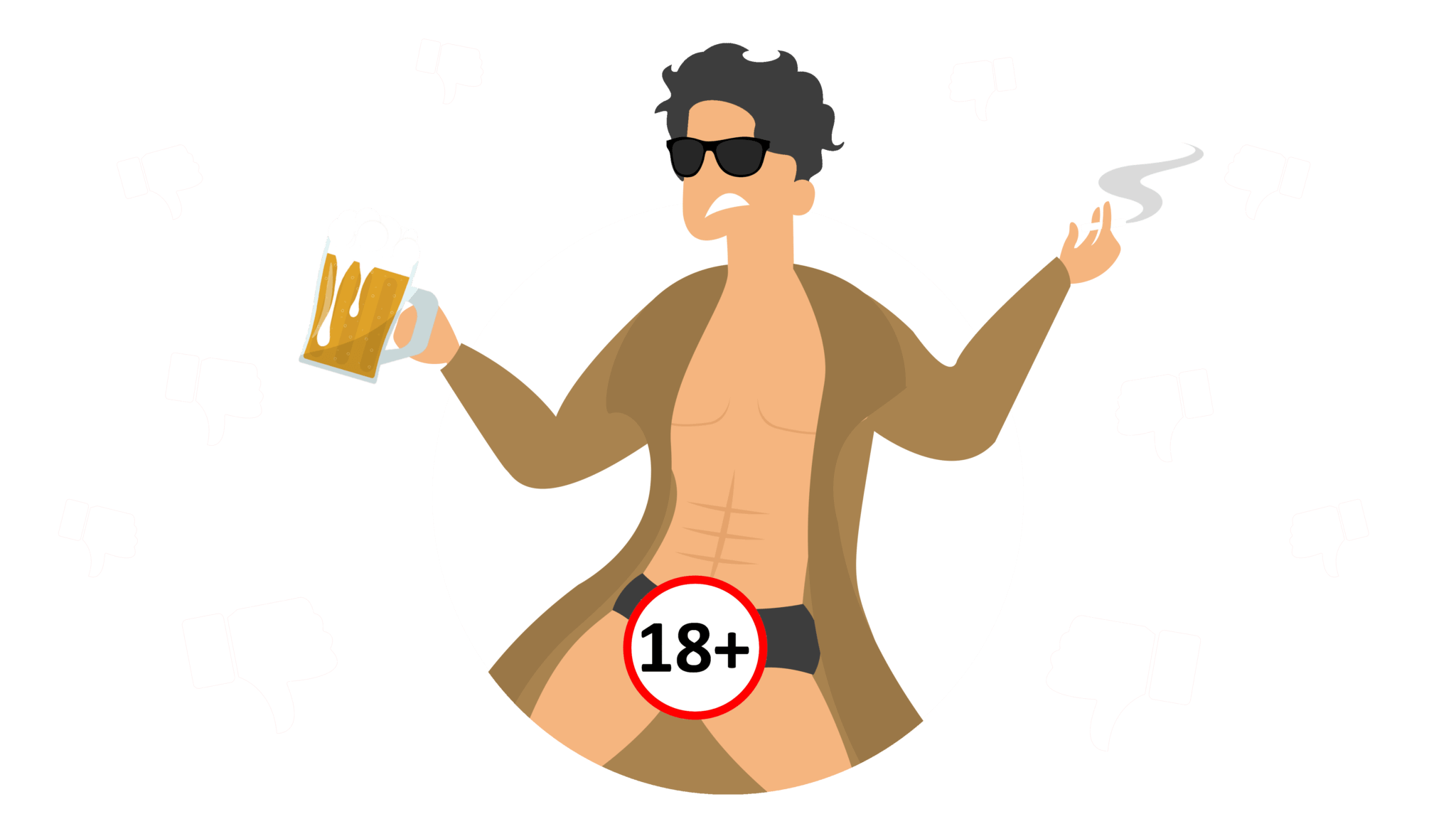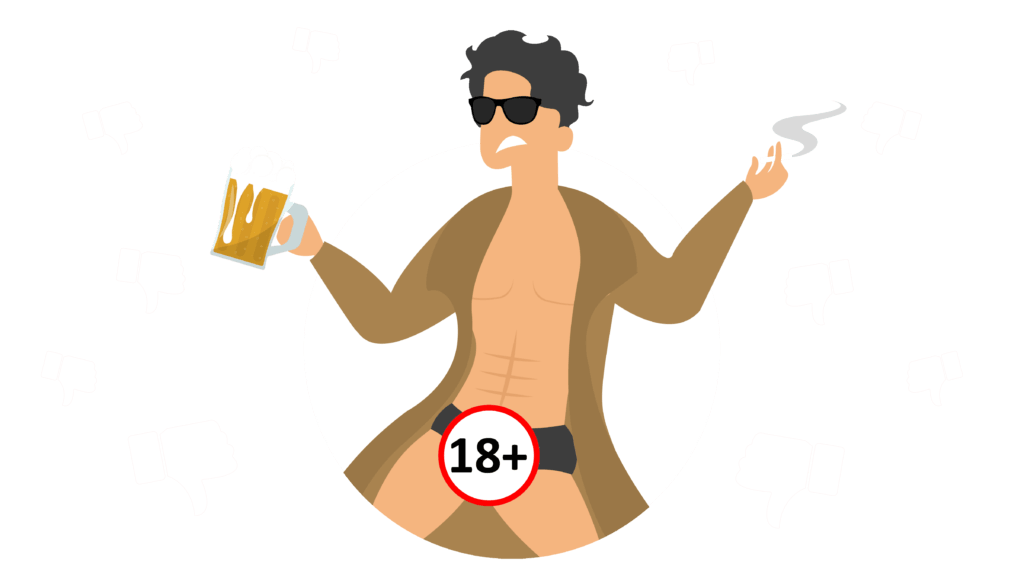 Tinder is the biggest dating website out there.
Its users range from people looking for a quick fling to Serious relationships.
It is not only for hookups (like BeNaughty or Ashely Madison) or only for serious relationships (like eHarmony).
Whenever you think that Tinder can't surprise us all, somehow it really surprises us with its new fails.
Messages that users write can be terrifying and funny at the same time.
But there aren't just messages that surprise us, there are also users' profiles that can be pretty shocking, and there are profiles that can be quite cute.
Check out the list of the best Tinder cringes ever.
Or as I call her winax lady.
Imagine the girl that is wine, Xanax, and drama lover at the same time.
I don't think this lady will ever find her perfect match considering her bio.
OFL Top Recommendations based on 100,000+ Survey

"Serious Relationships"
"Discreet Hookups"
"Best Course for Men"
"Quick Flings"
"Normal Hookups"
"Our Quiz"
It may be possible if her perfect match is a Prozac guy.
Good luck, Mary Winax!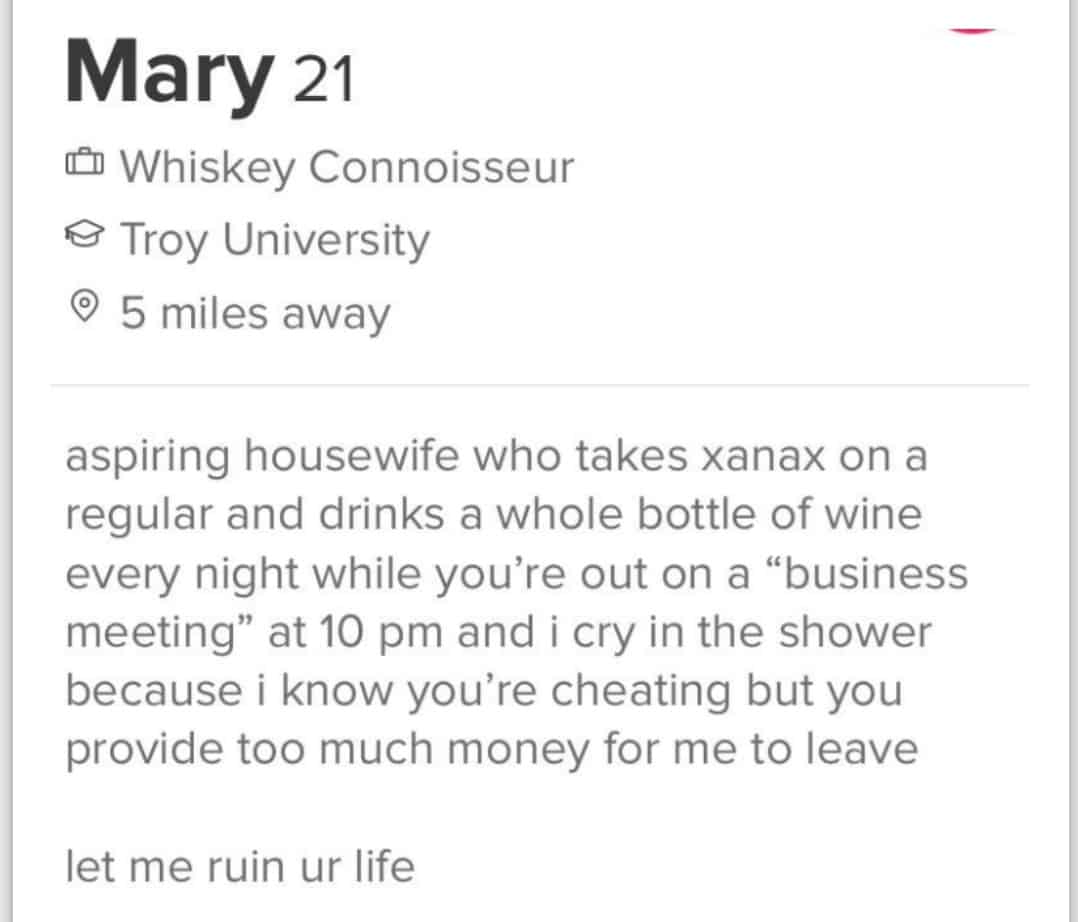 Should this guy visit a doctor, chiropractic, or just be blocked on Tinder.
This wasn't funny at all Mister Pain in the back.
Or should I rename you, Mister Pain in the ass?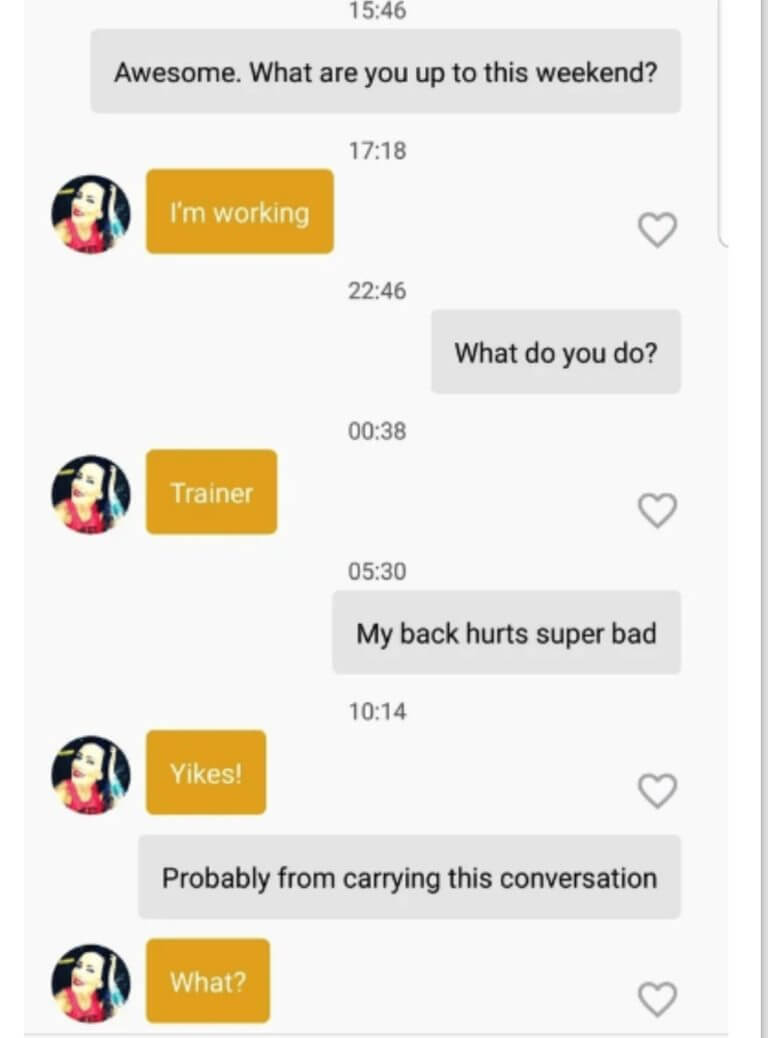 3. Tinder is not a joke either
The father of this girl's child must be 12 000 miles away now.
Potential fathers, do not respond!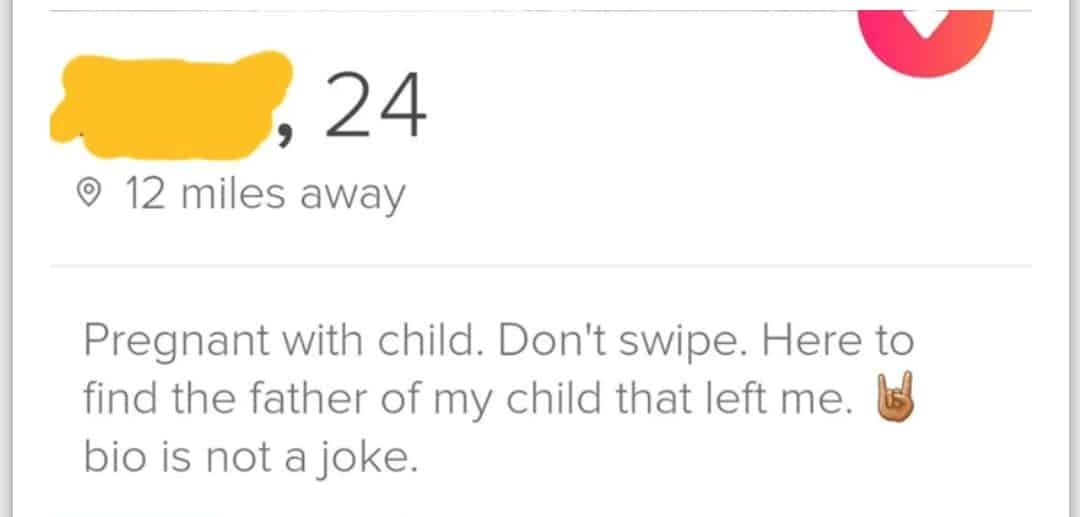 4. Hey, teachers, leave these kids alone!
Okay, honestly, this is a very cool teacher.
If I was him, I would give her an A.
Or, I would make him give me an A.
Just kidding!
Stay at school and don't blackmail your teachers.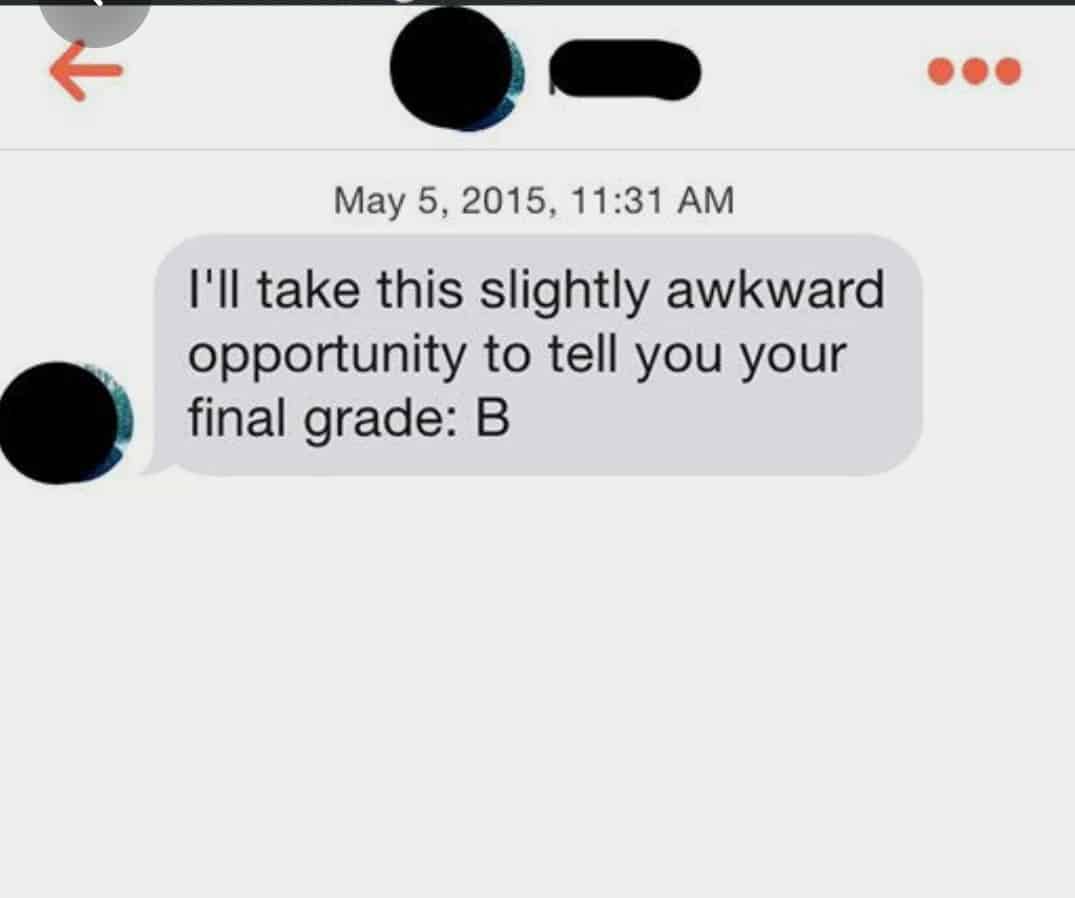 5. Well, nice to meet you!
How weird is this?!
Your match's Mom is texting you.
Is the problem in his Mom, himself, or both?
Better run, girl!
Your big fat marriage is already there!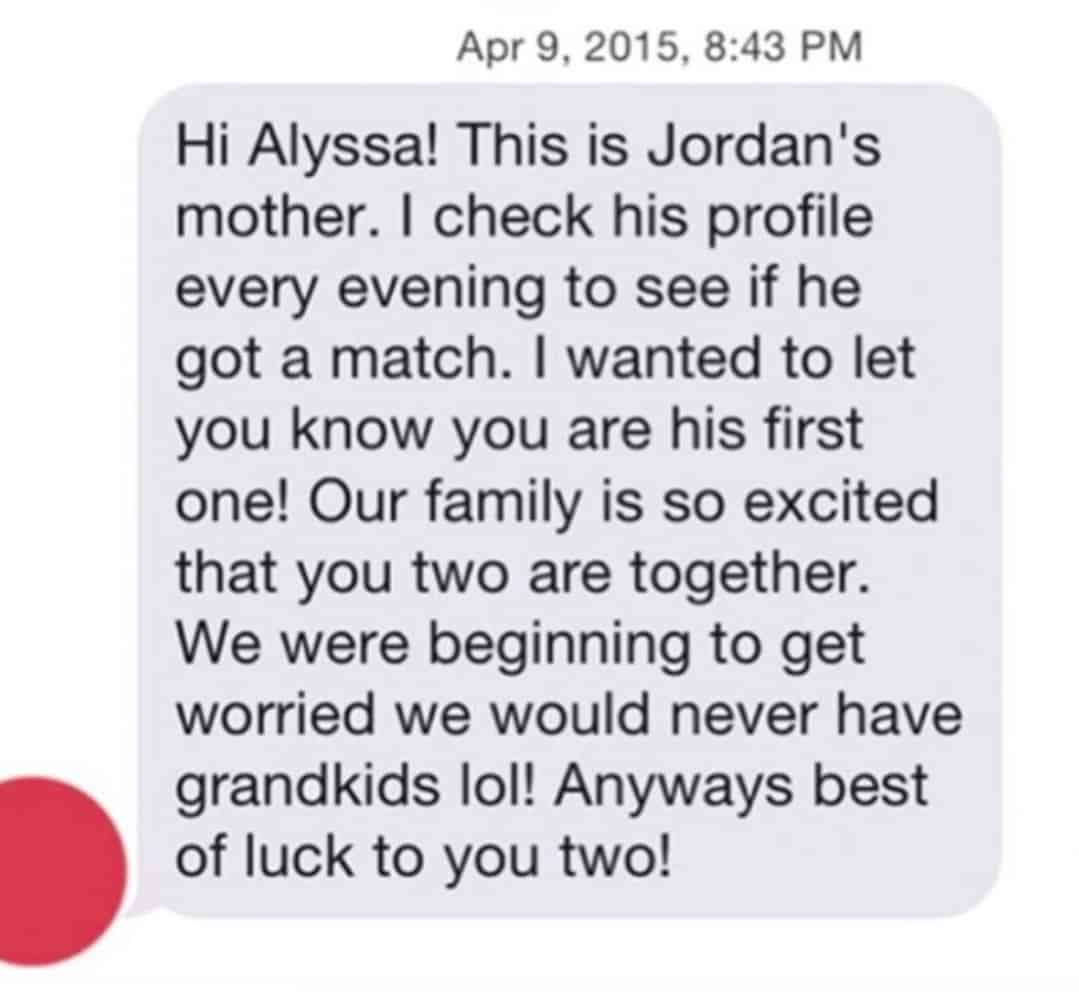 Okay, Travis, we can see that you really love your truck.
Question for you: are you looking for a girlfriend or you are looking for Miss Truck?
And why on the Earth did you put that huge handsome vehicle for your profile picture?!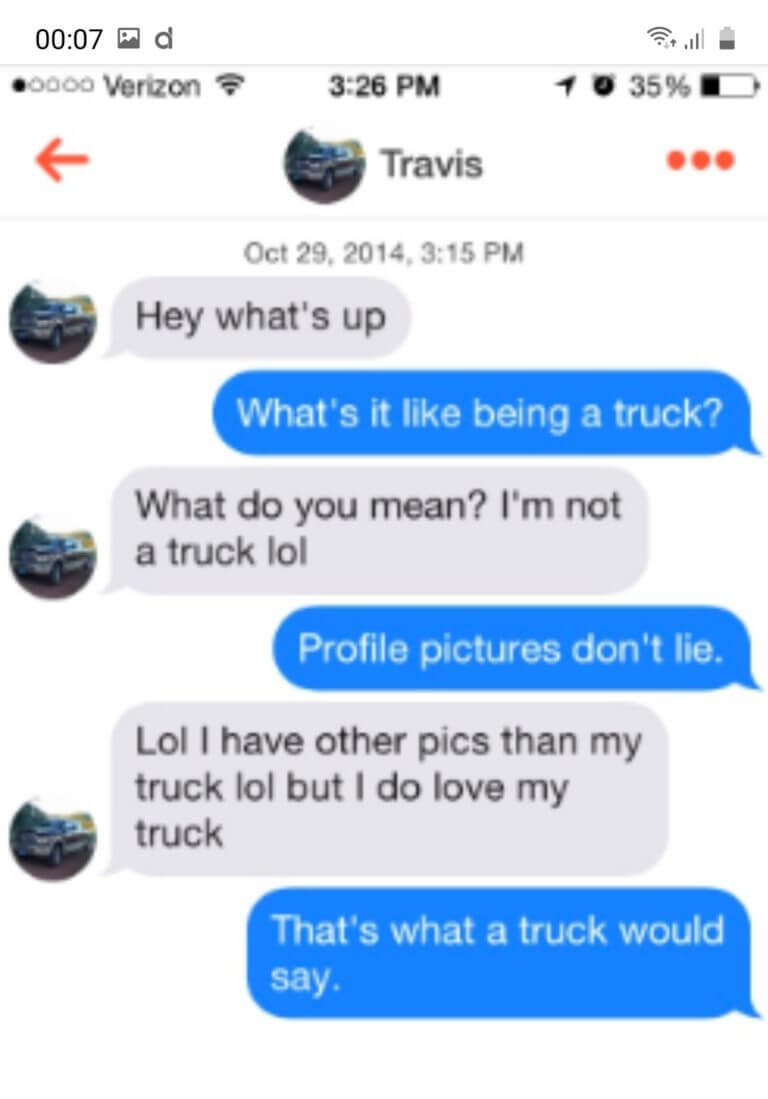 I have to admit that this guy acted cool, and he was funny.
But, what about the girl who swiped right?
Have you EVER seen a nice hat in your life?
Thumbs up for you, Hatman!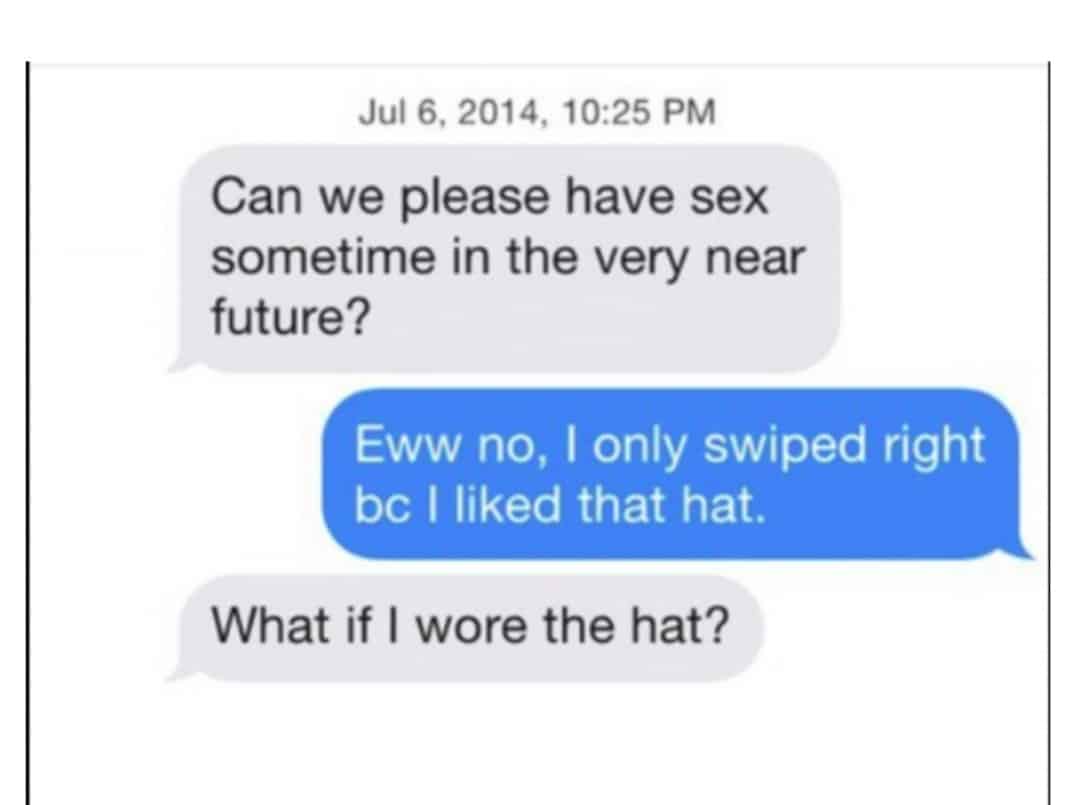 All right, Sheldon Cooper, apologize to this young lady!
Bazinga!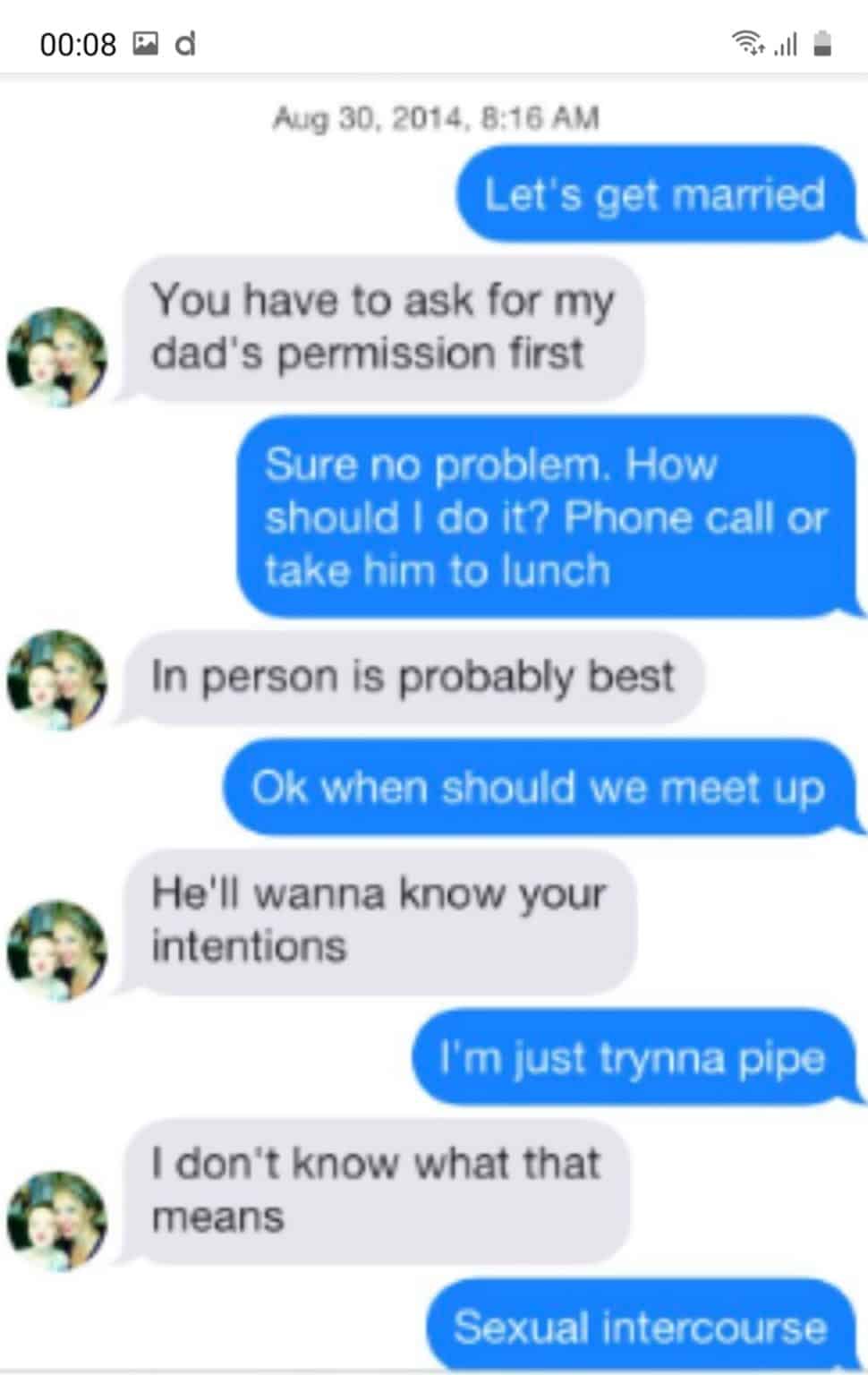 9. Liar, liar, pants on fire!
I'm just going to pass on another Tinder cringe because the picture is already speaking for itself.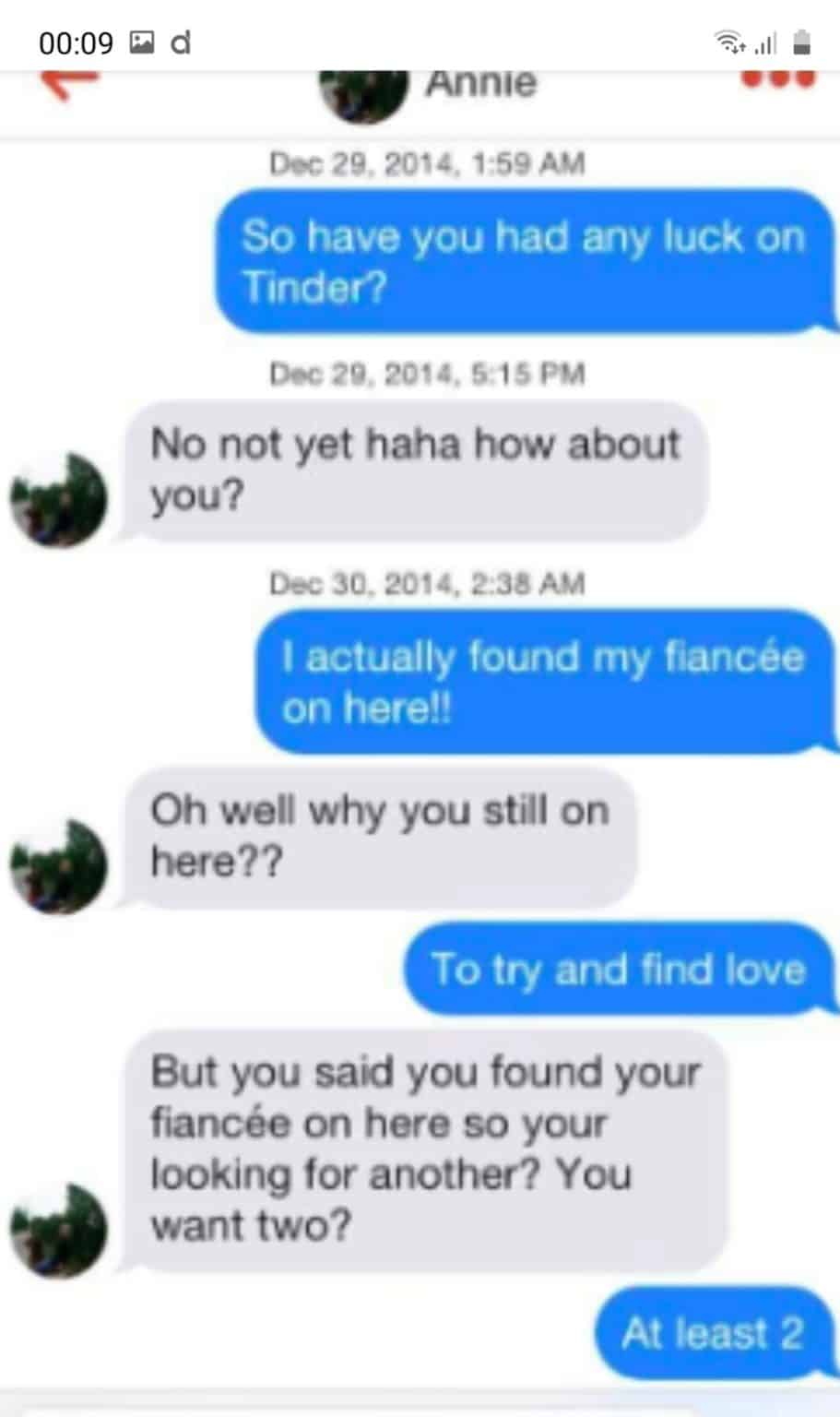 Be wise, but write your words more wisely.
Maybe, she was just cranky that day.
Sorry, Michael Scofield, it's 2020.
Your TV show is over years ago!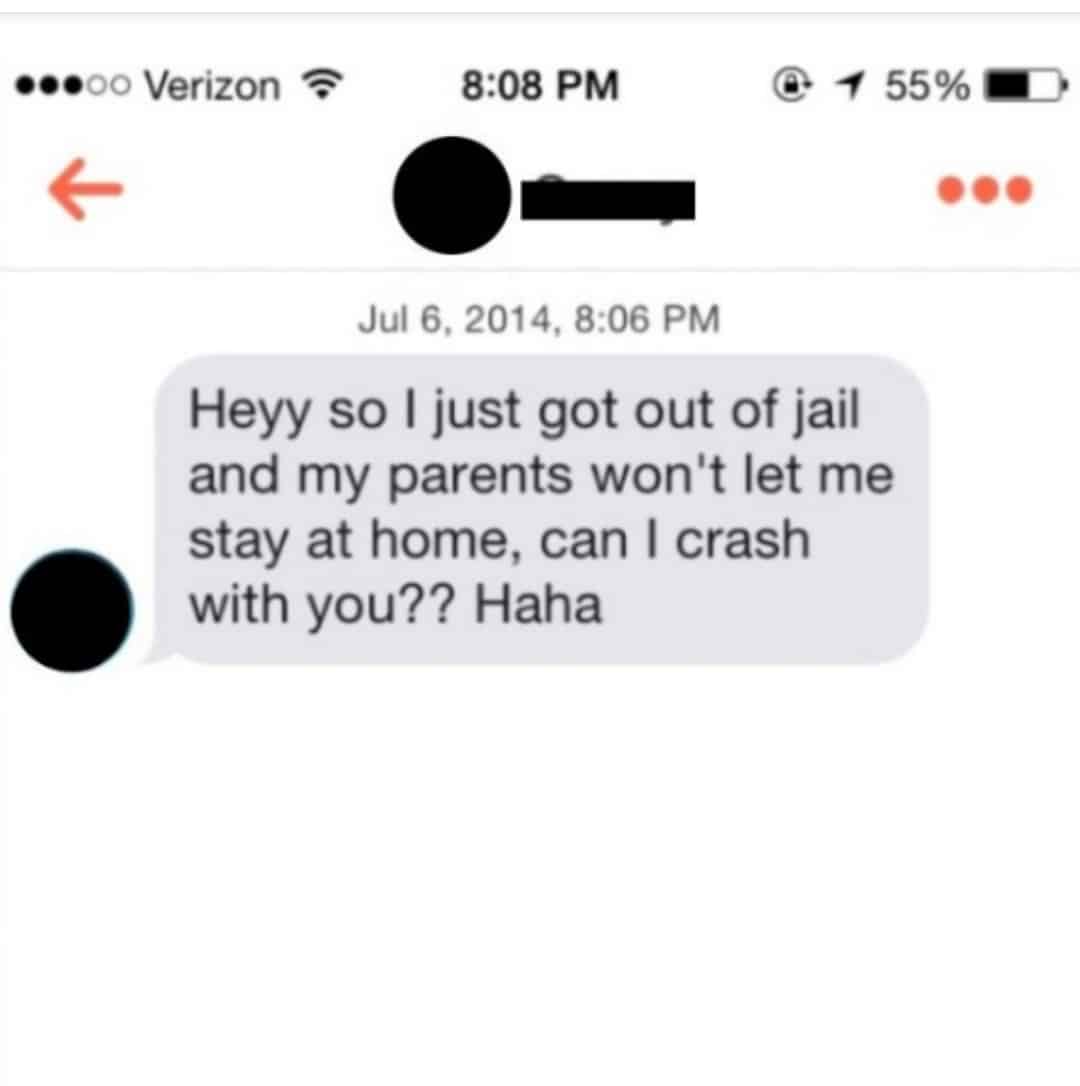 Ouch! That hurts!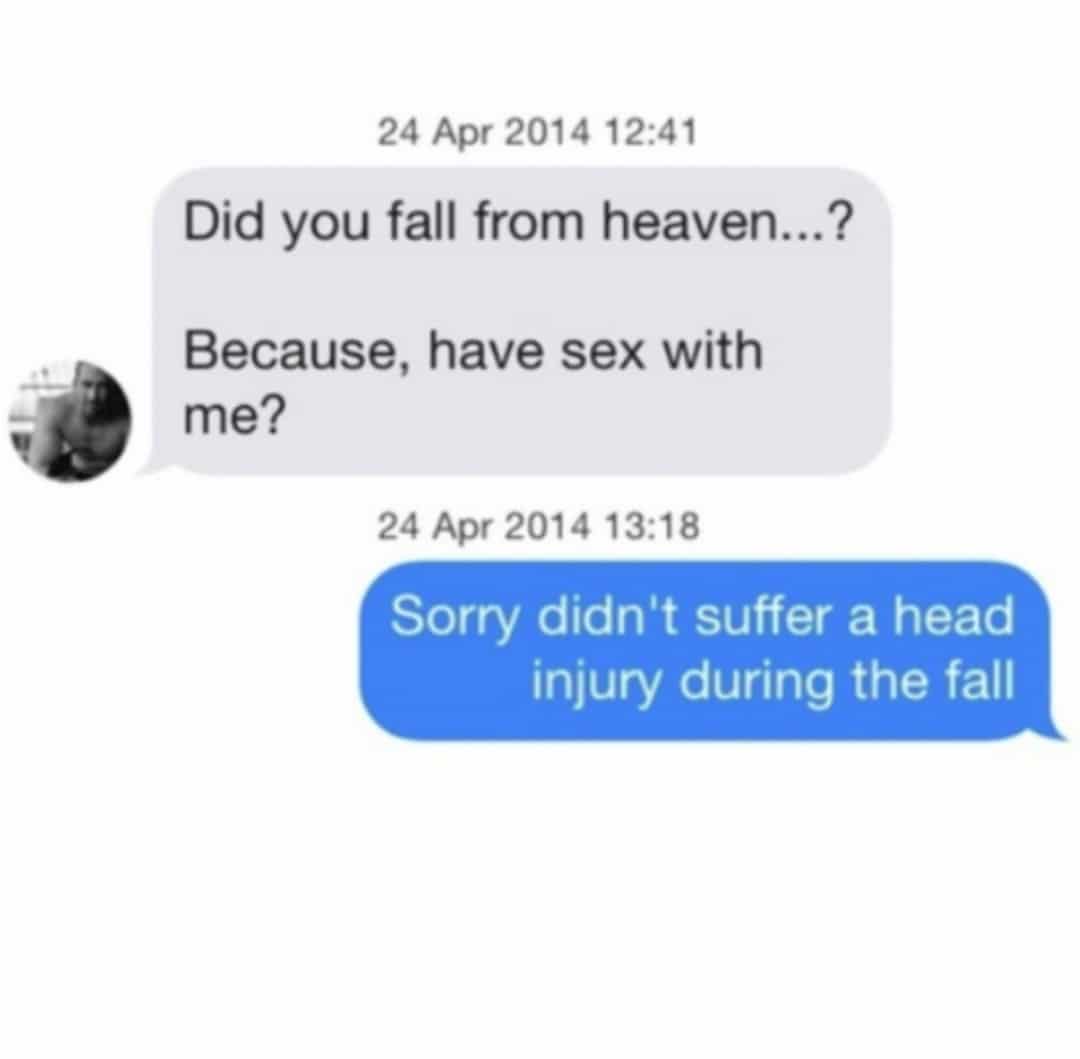 This package is very important.
What a nice offer from this delivery company.
You must be proud of your services.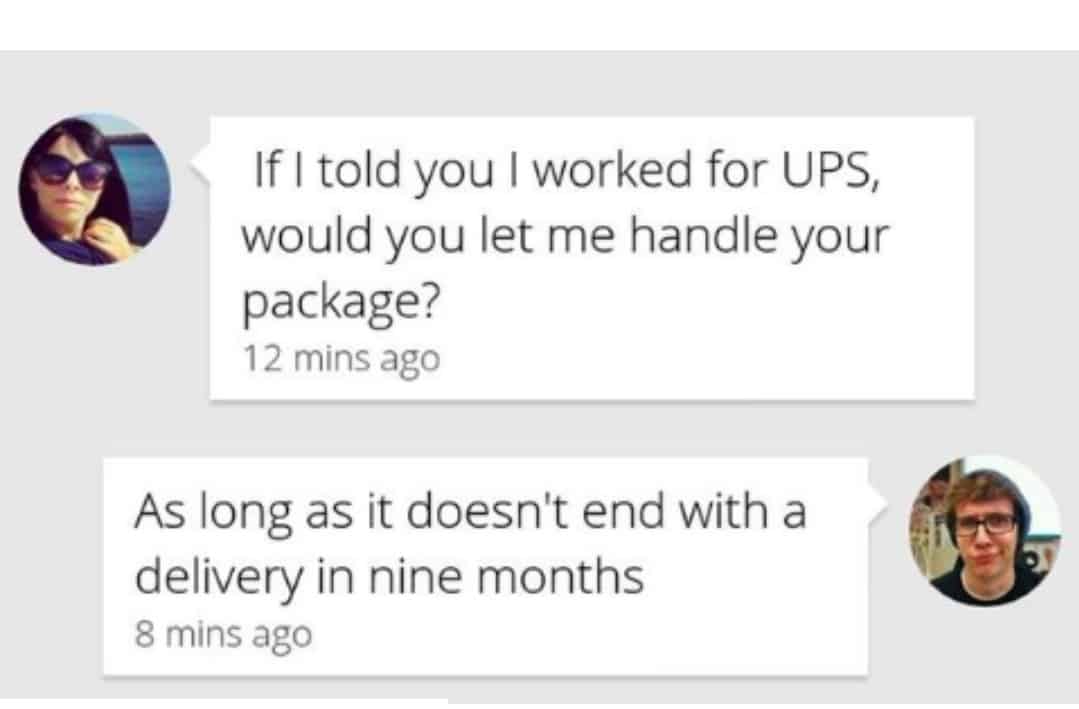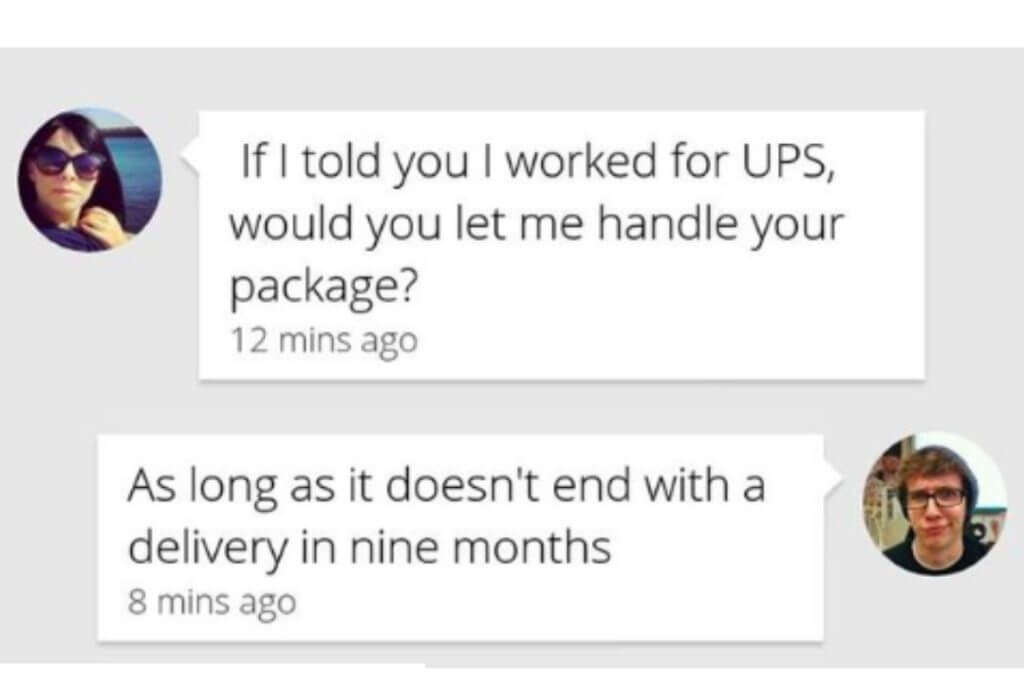 There are a bunch of stupid cringe Tinder profiles like this one.
It's not funny, it's not interesting, it's not bald, and it's not even cringing at all.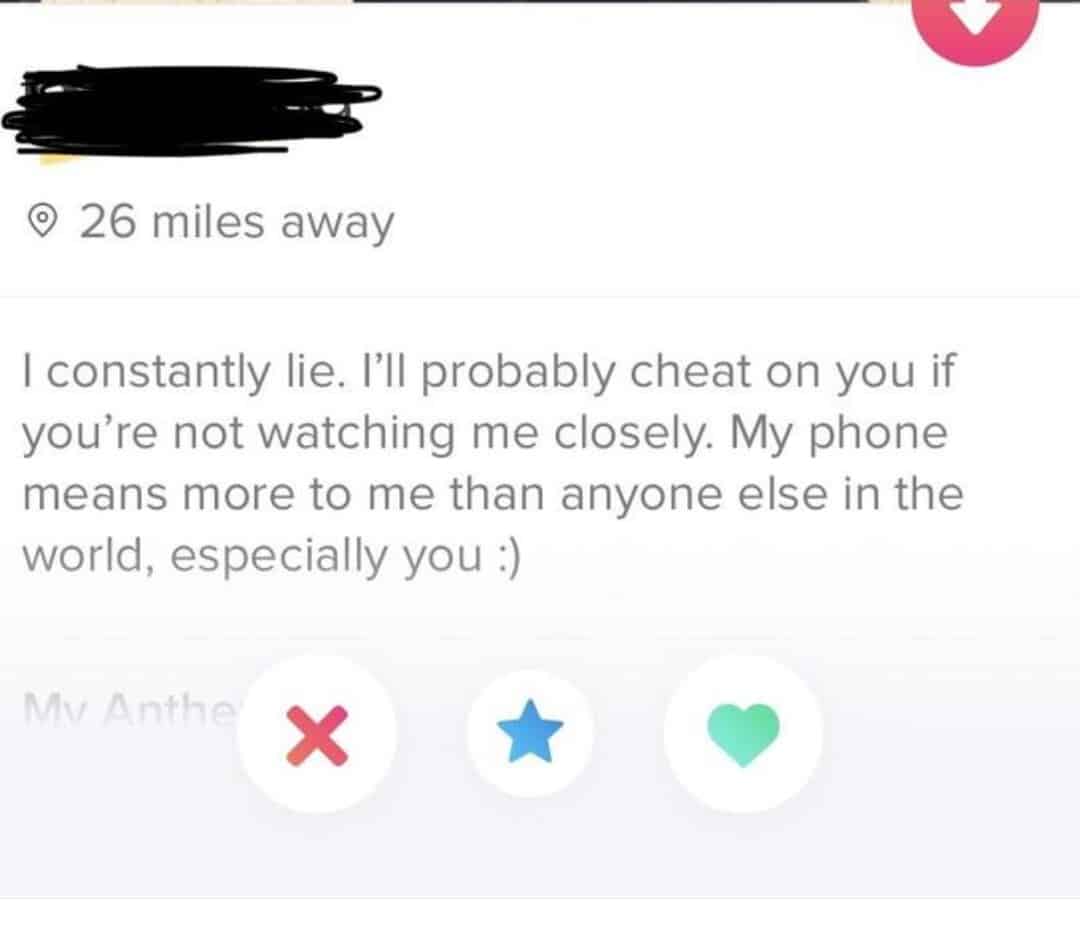 Everybody will be fascinated by this photo.
They will be sad at the same time because the pet is missing in this photo.
The owner is cute, but where is the dog?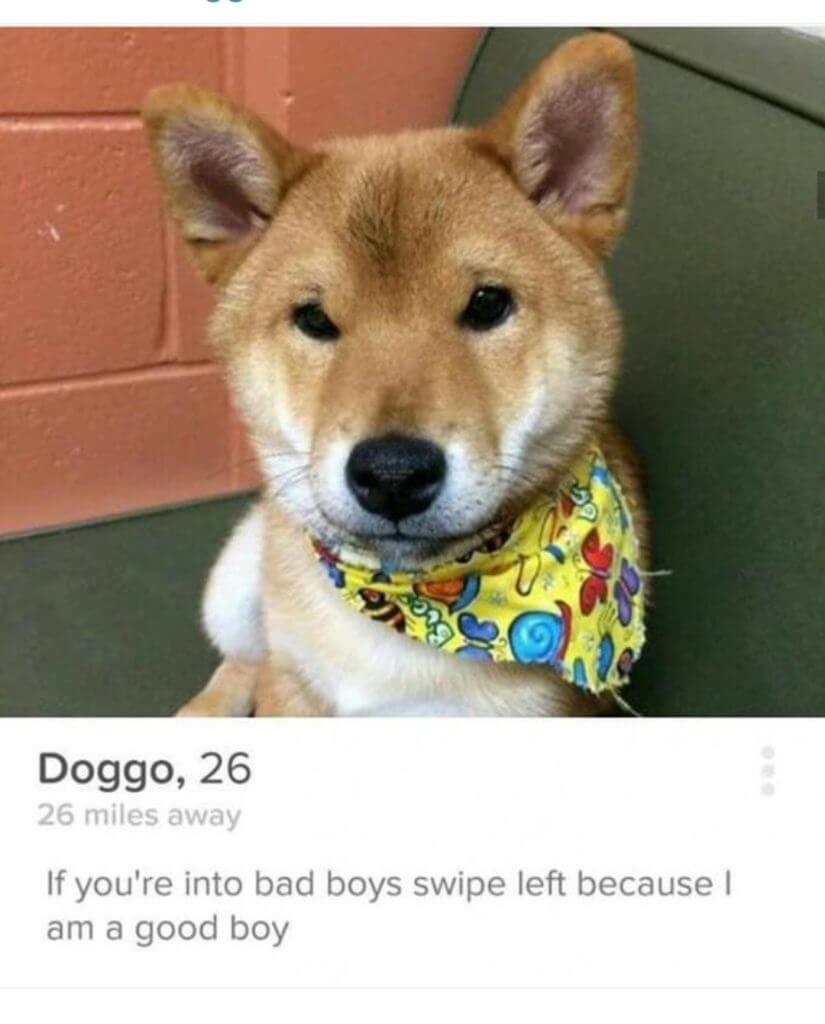 It's hard to be a standup comedian, isn't it?
Do you know why it is so hard for you to be a standup comedian?
Because you aren't funny.
Neither is this joke.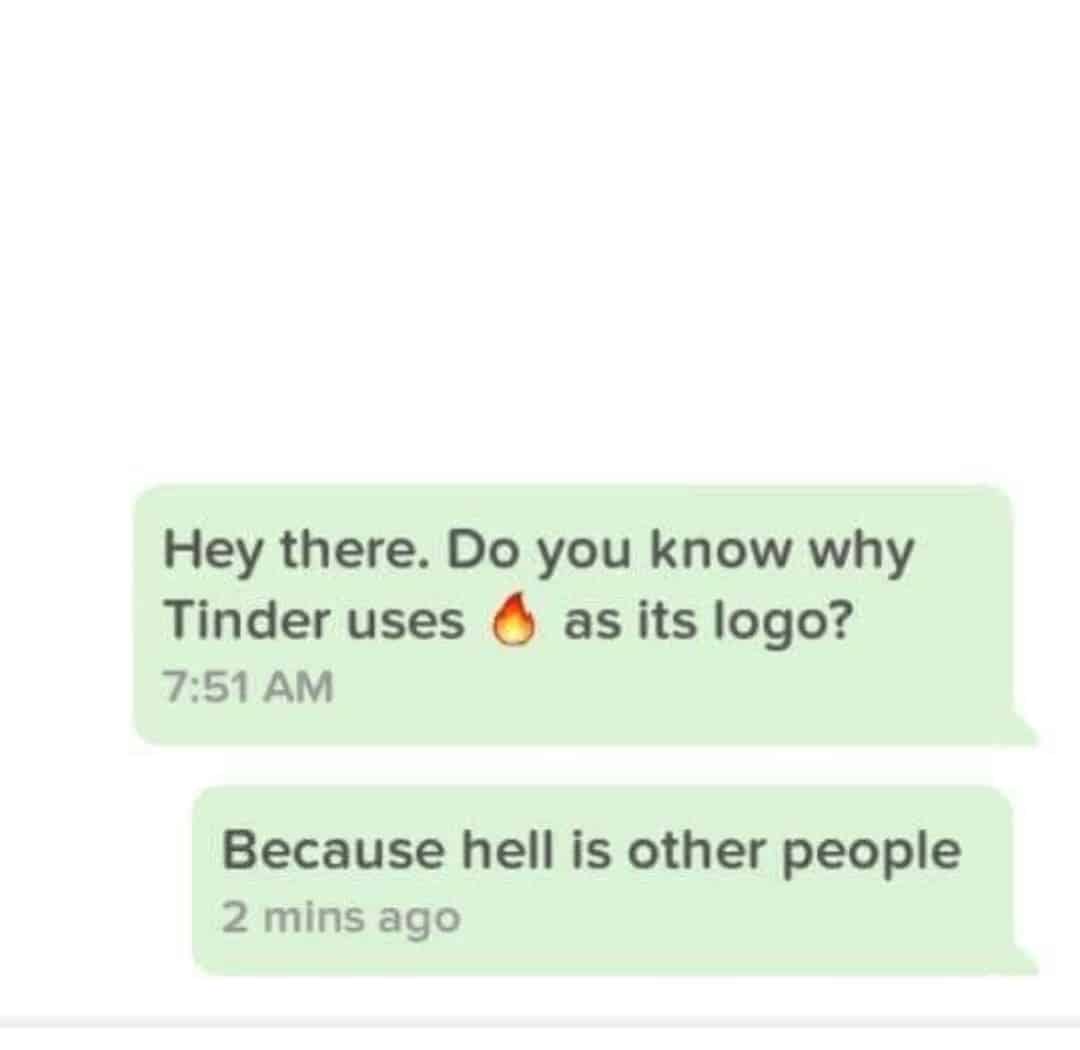 Very tidy means to bring order to or arrange neatly.
I think that we have to spell it for this girl.
Damn, girl, tidy your room before you post it on Tinder!
No one is watching your perfect skinny body.
No one can because it's a mess.
It's okay to be dead inside, but not wearing a seatbelt?!
You and I are over!
That's it!
I can't take it anymore!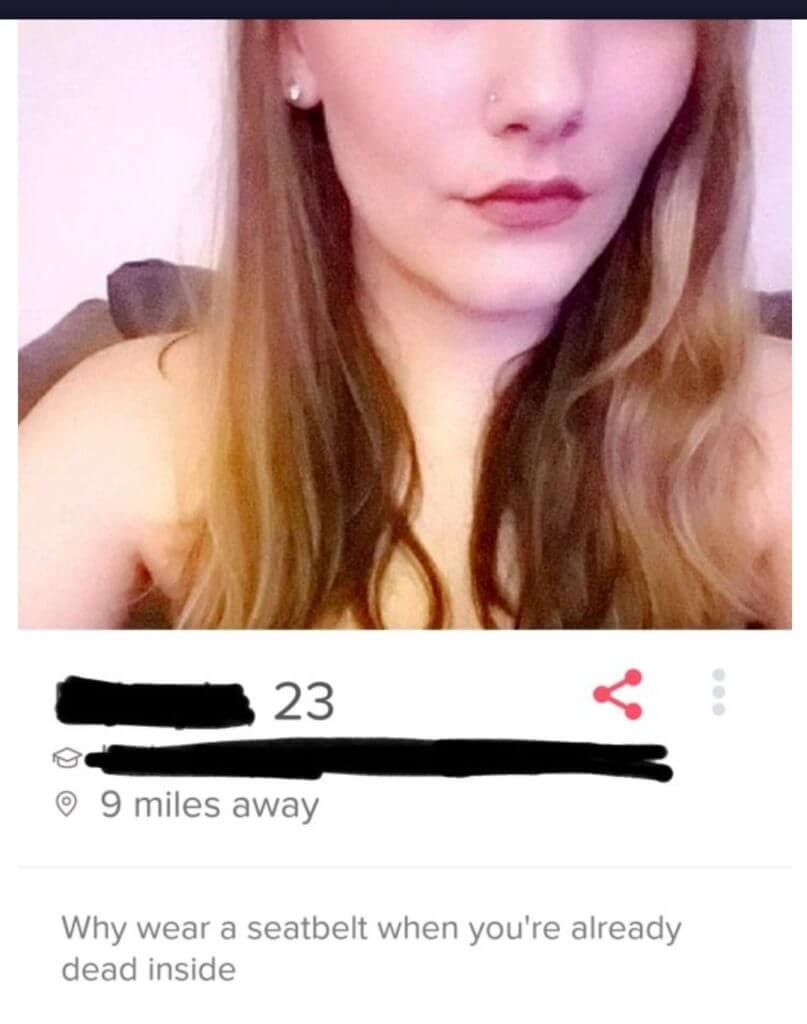 Shame on you because you look really normal and cute! Pity…
Or, your boyfriend wrote instead of you.
Hide your password better.
It's not okay for him to ruin your status on Tinder.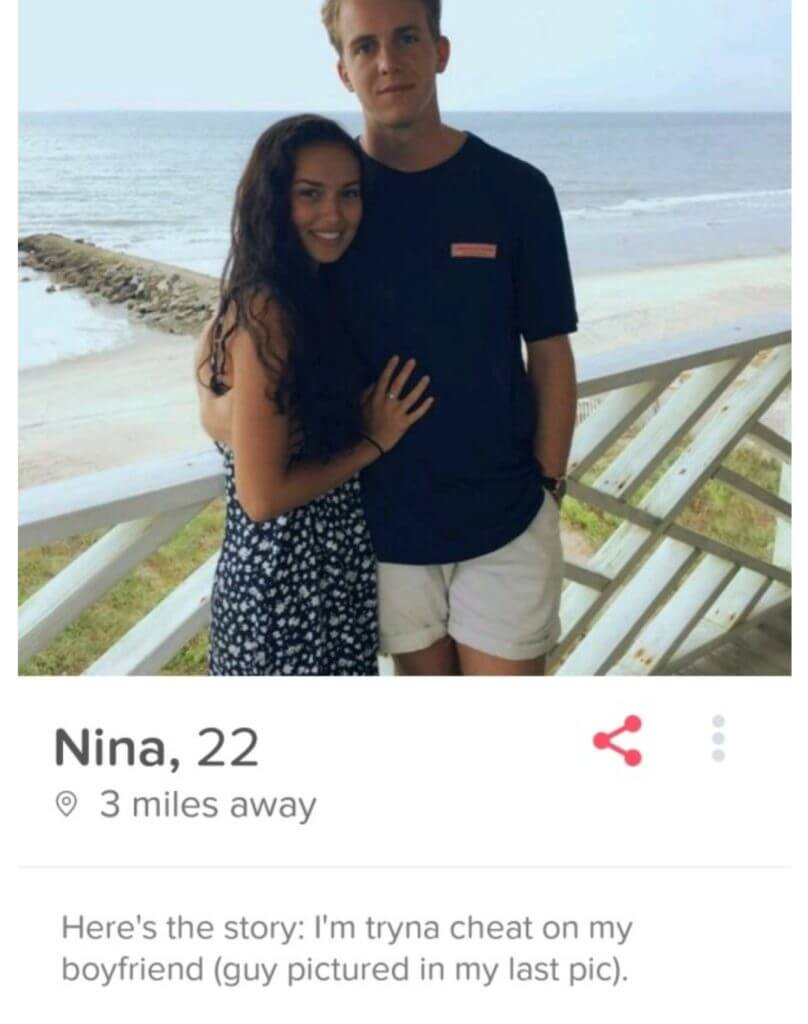 Don't mess with the girl who likes apples.
She can swallow you.
Like, for real.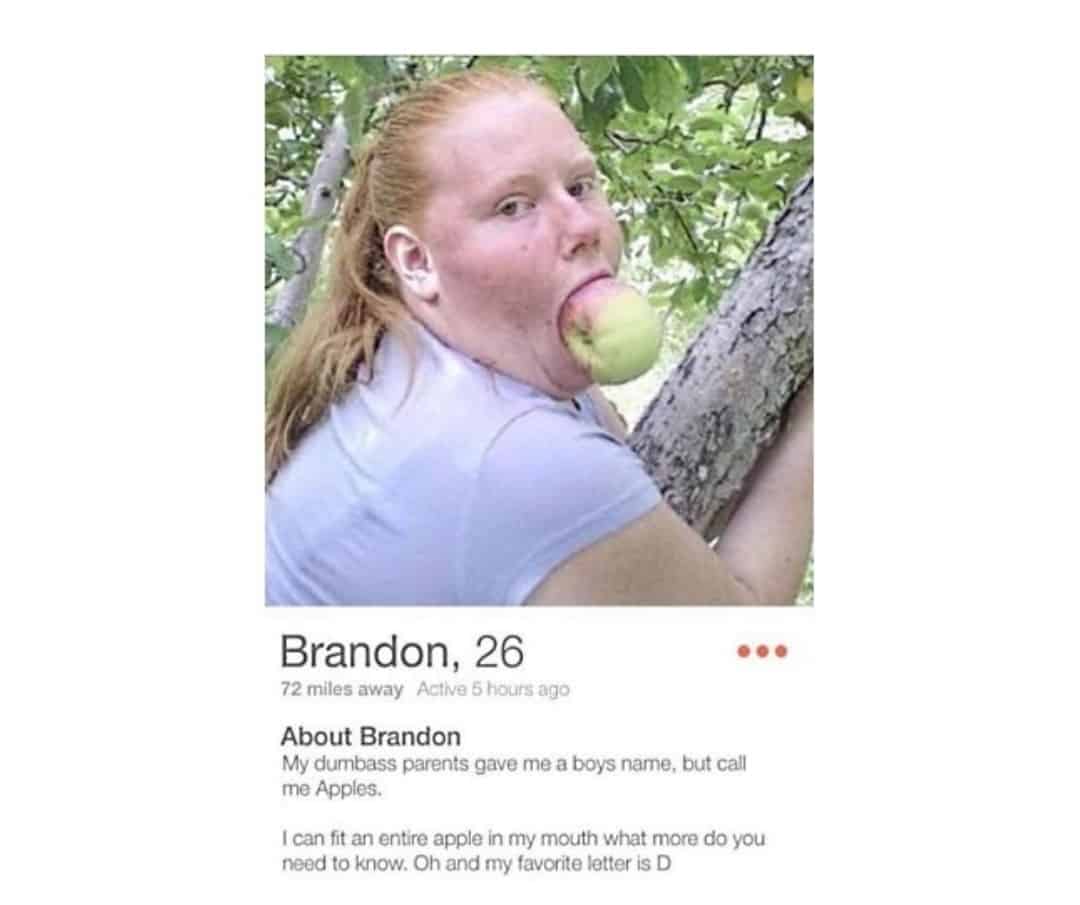 Milf or not, her Mom is probably hiding somewhere.
What's her Dad opinion that his wife is a milf, and his daughter a potential one?
Just wondering!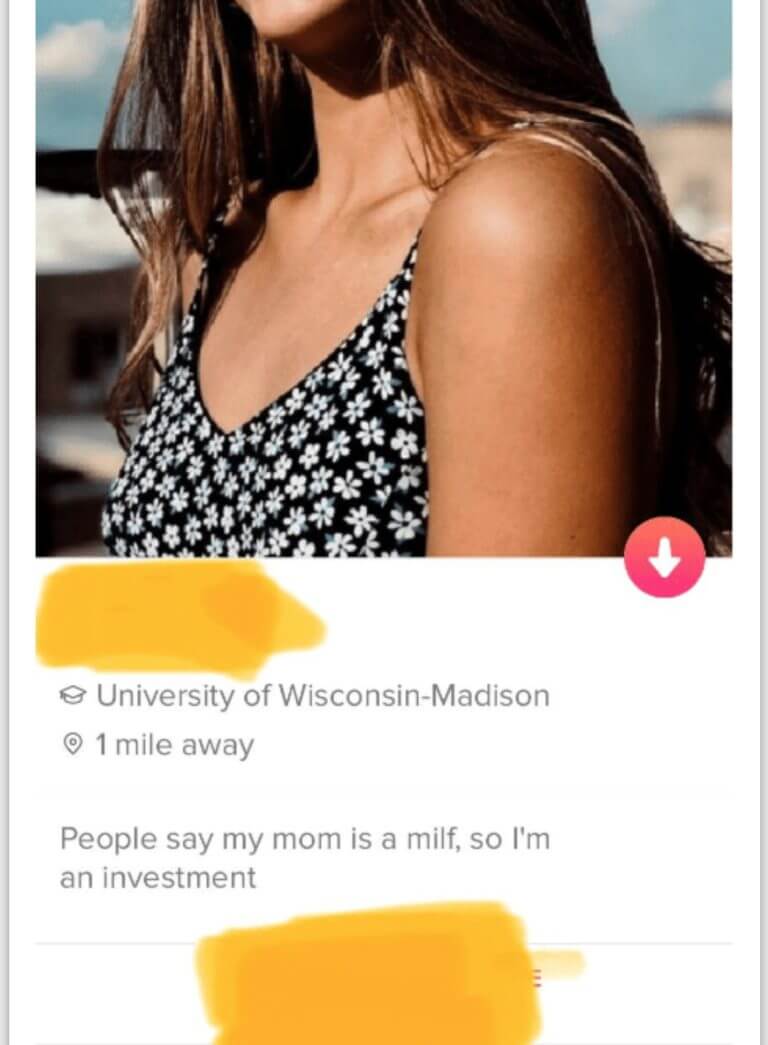 Actually, this Tinder profile fails is pretty cool.
He is funny, smart, and he's a poet.
What else do you, girls, want?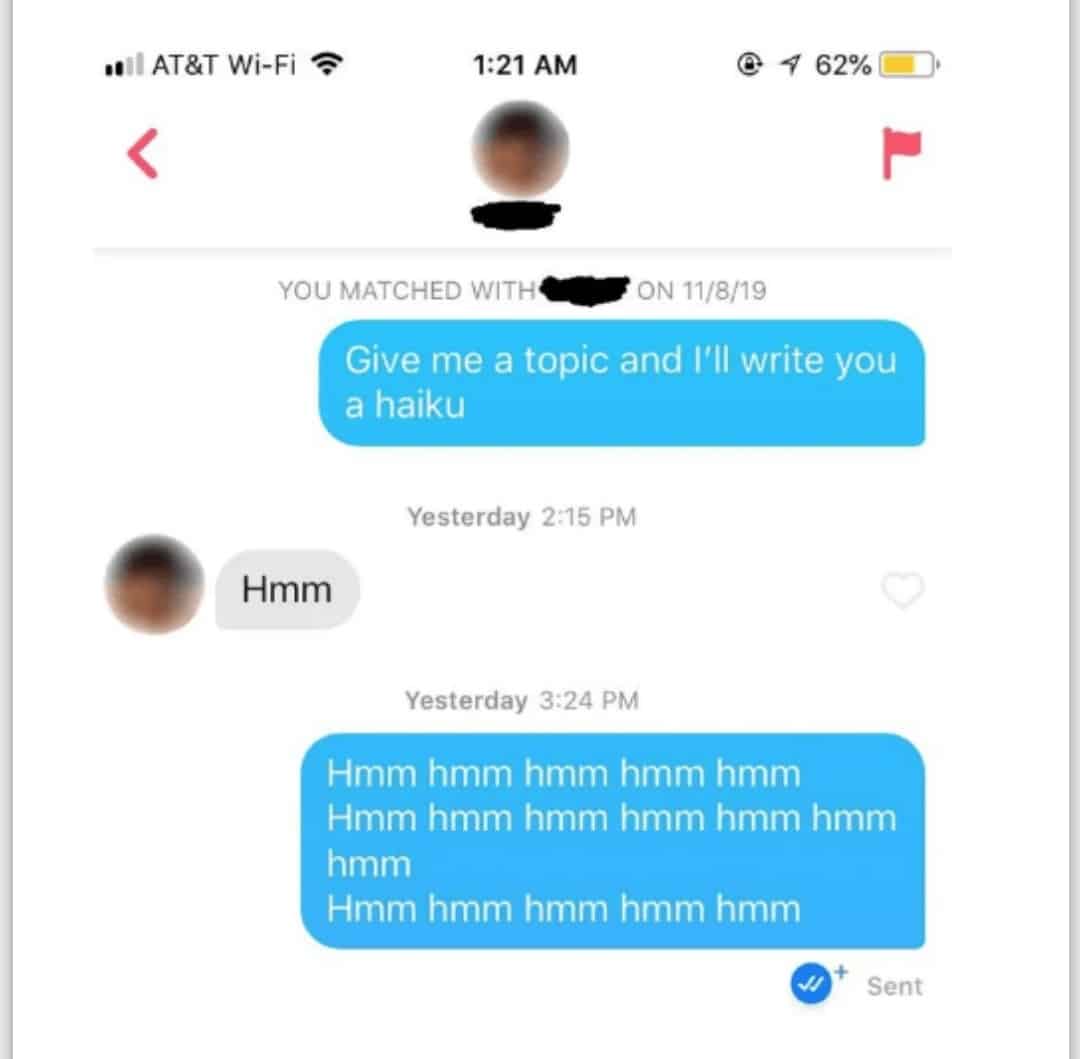 Total Tinder date fails!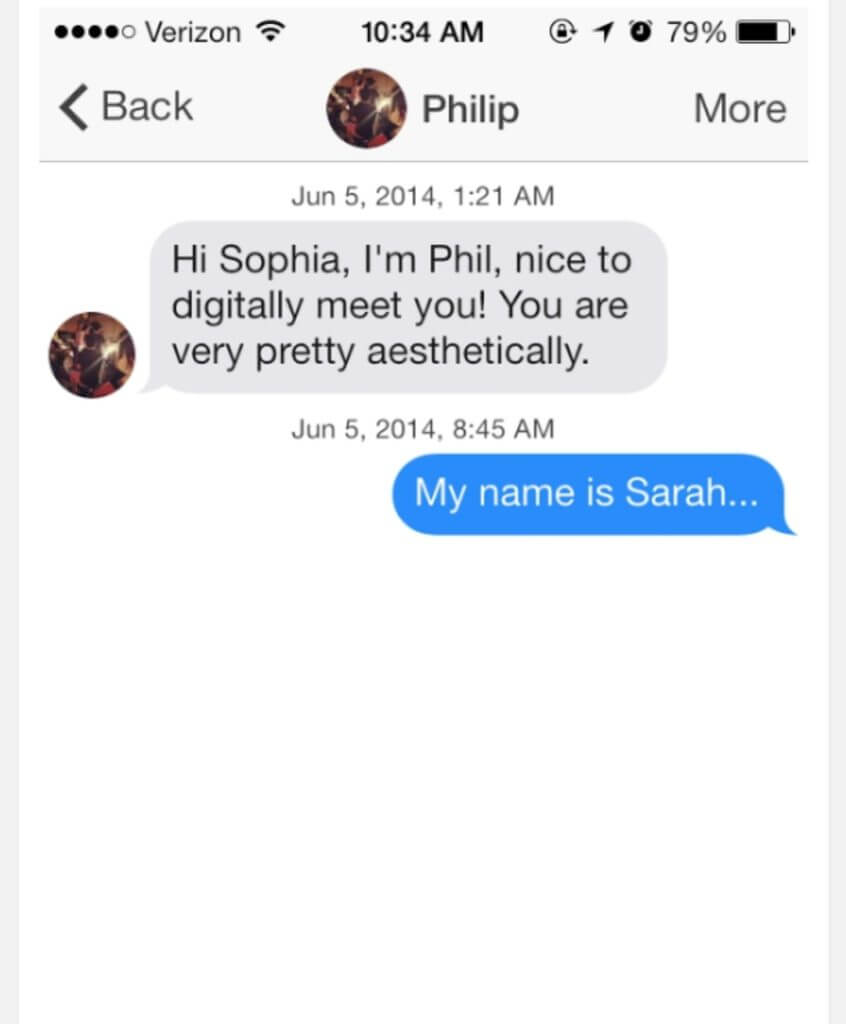 You're busted!
Total Tinder dating app fails!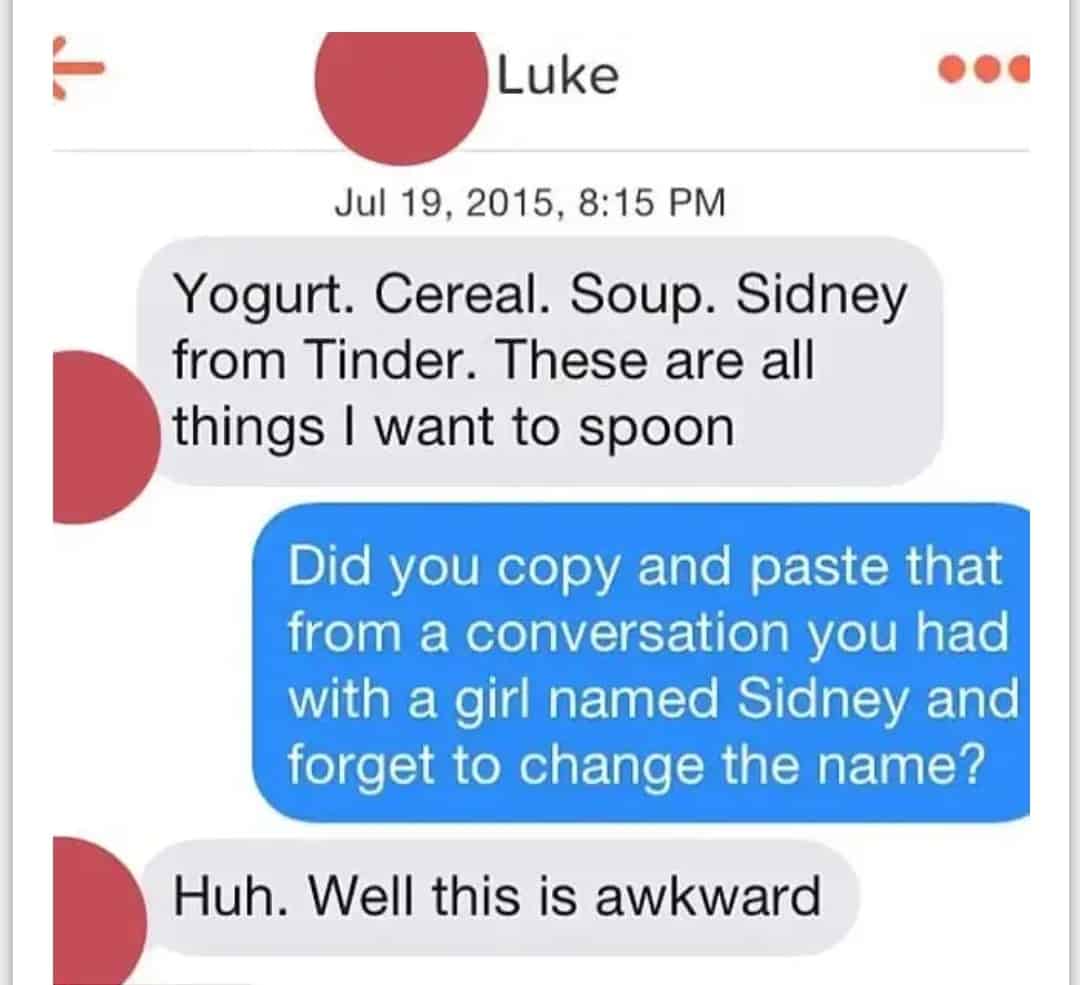 Picture worth a thousand words …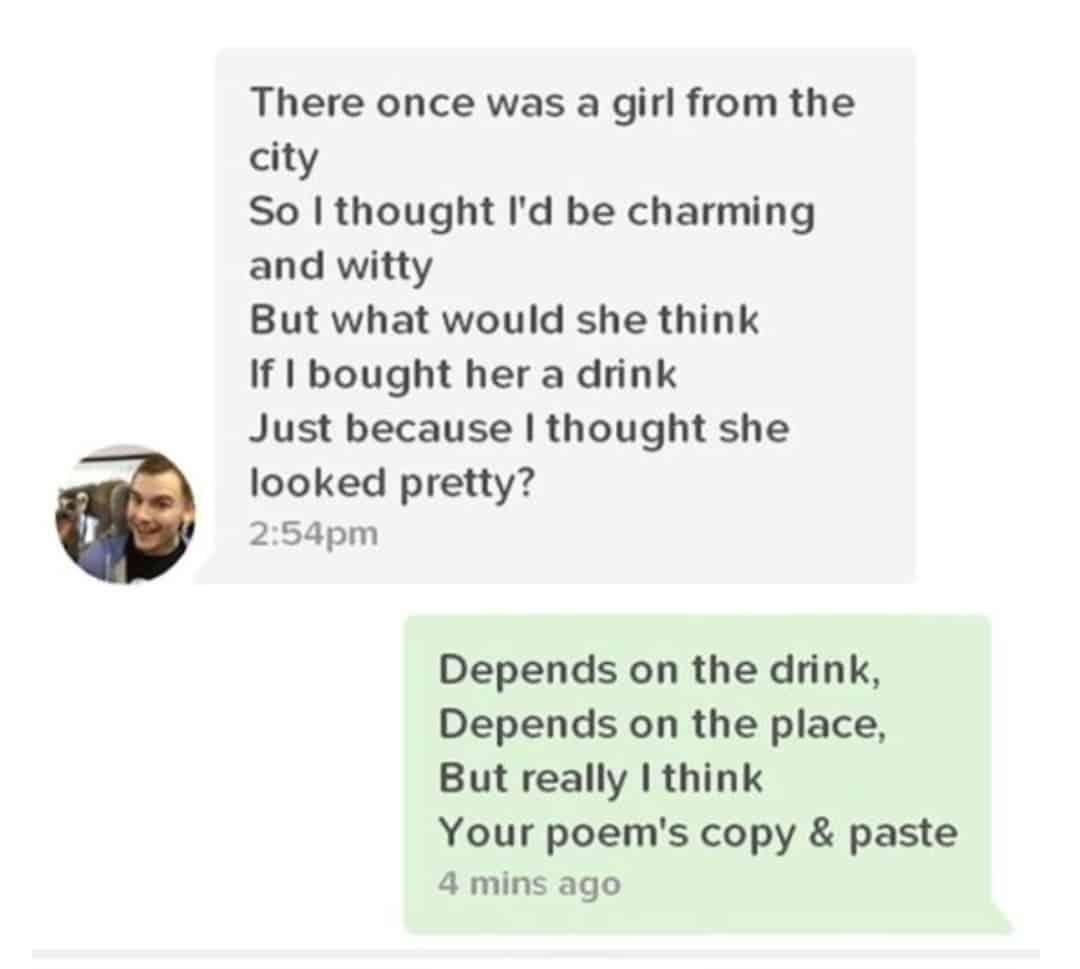 This Tinder user has a lot of fun.
Auto conversation!
He's never bored.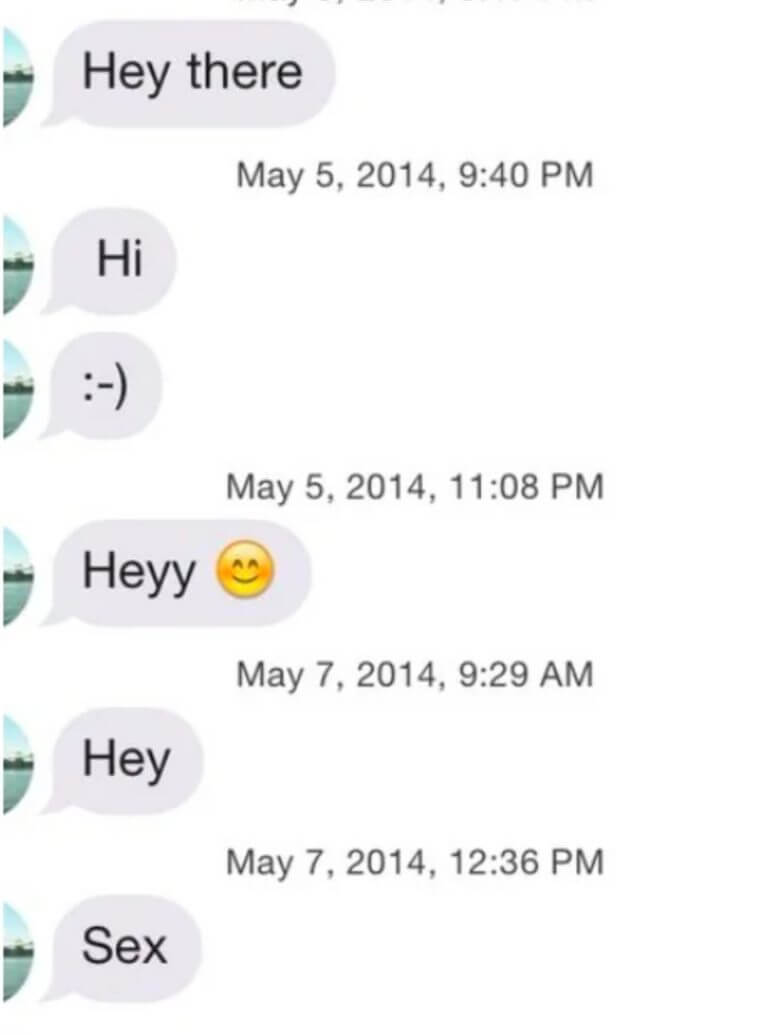 Hope you never make it!
OMG!
This is creepy!
Next!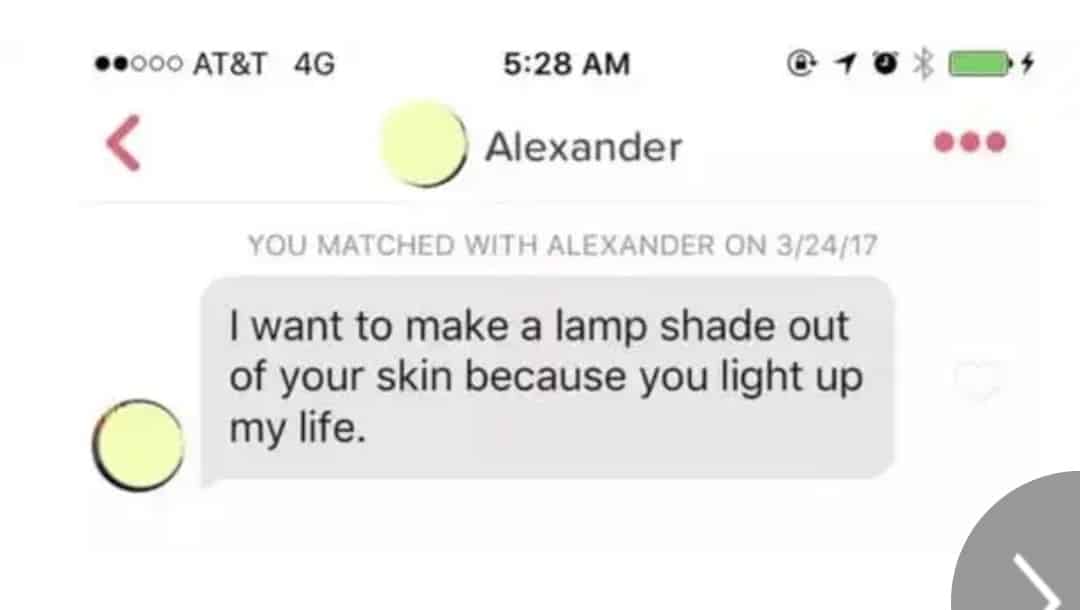 Girls always say that men are selfish.
They never remember birthdays or anniversaries.
Well, guess what?
This guy remembers, he knows.
This is great! Hilarious!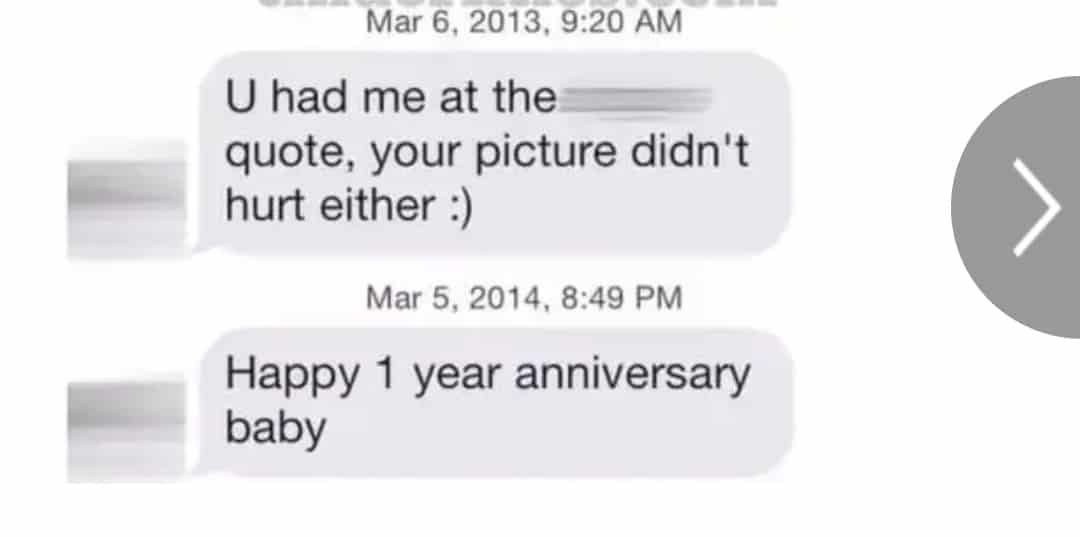 29. What's your emergency?
Thank God this guy is okay!
Good for him!
He put me in coma.

30. A toilet paper scenery
You, my man, have serious stomach problems, or heavy allergy.
Is this for real?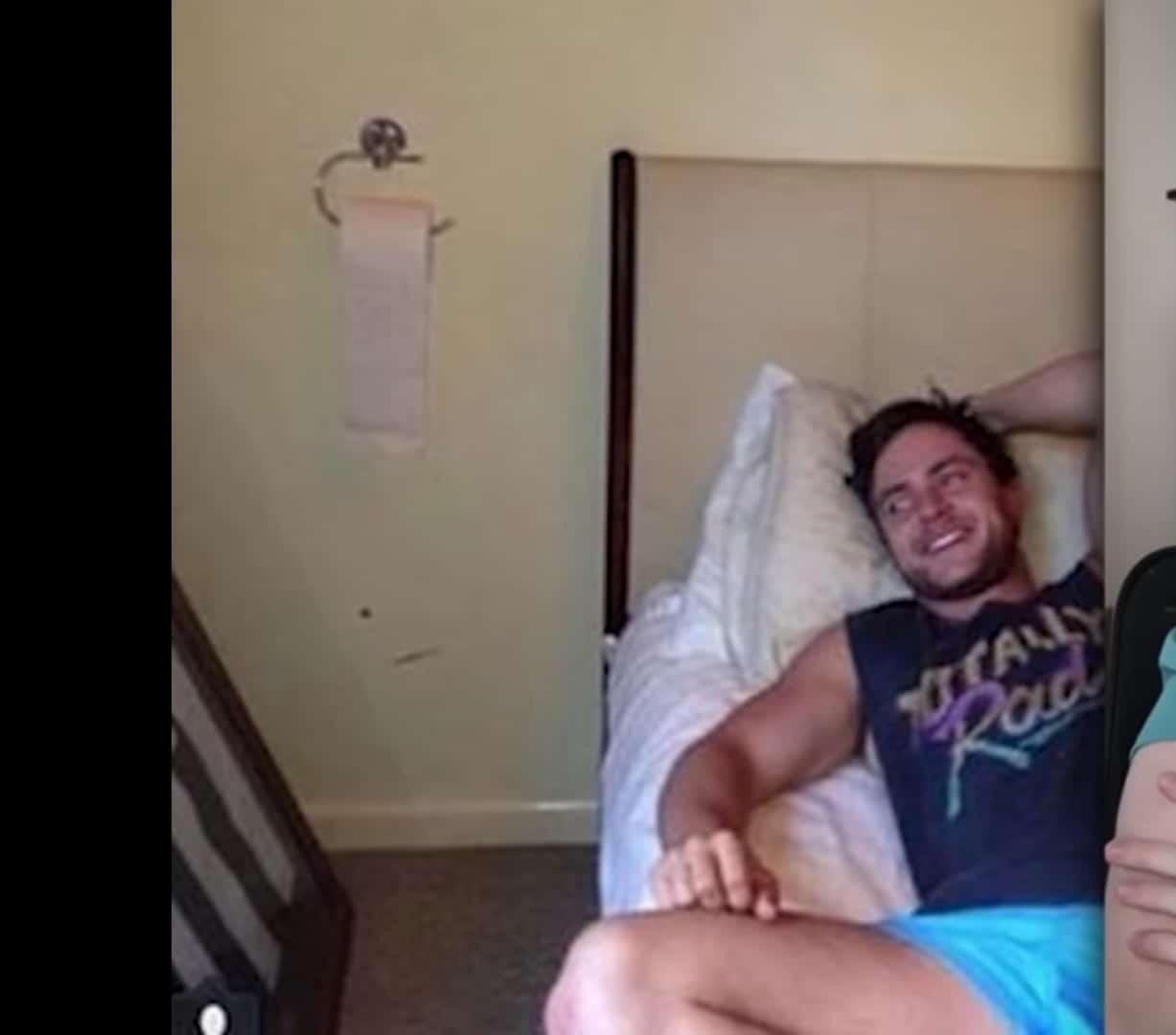 Excuse me, senora.
Didn't knowa.
Dis is hola.
Really?!
Are you serious?!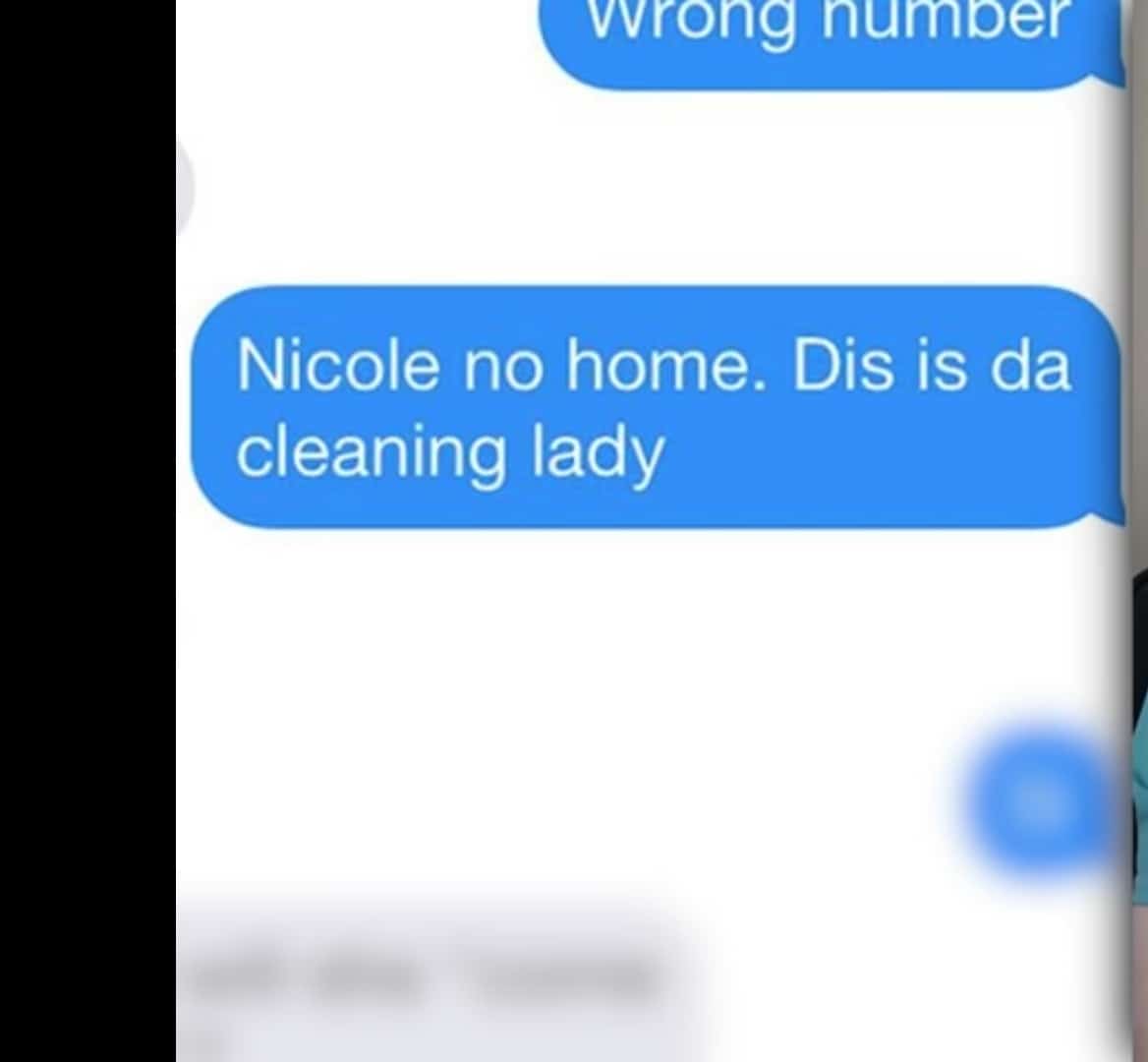 "Please, stop messaging me!" – said Coca Cola lover.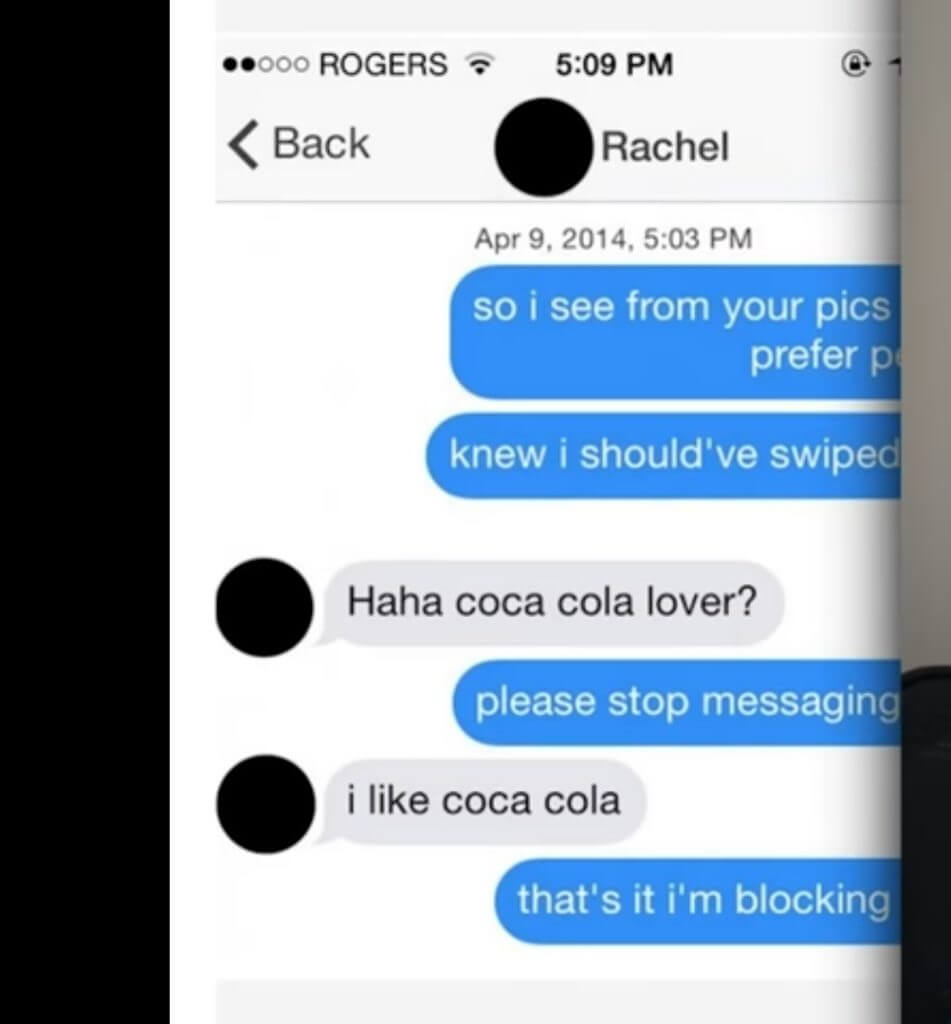 This one is pretty awesome.
A guy asked a girl for her number.
She gave him two numbers, one is hers, and the other one is her father's.
Is he brave enough for this fair play game?
It's genius.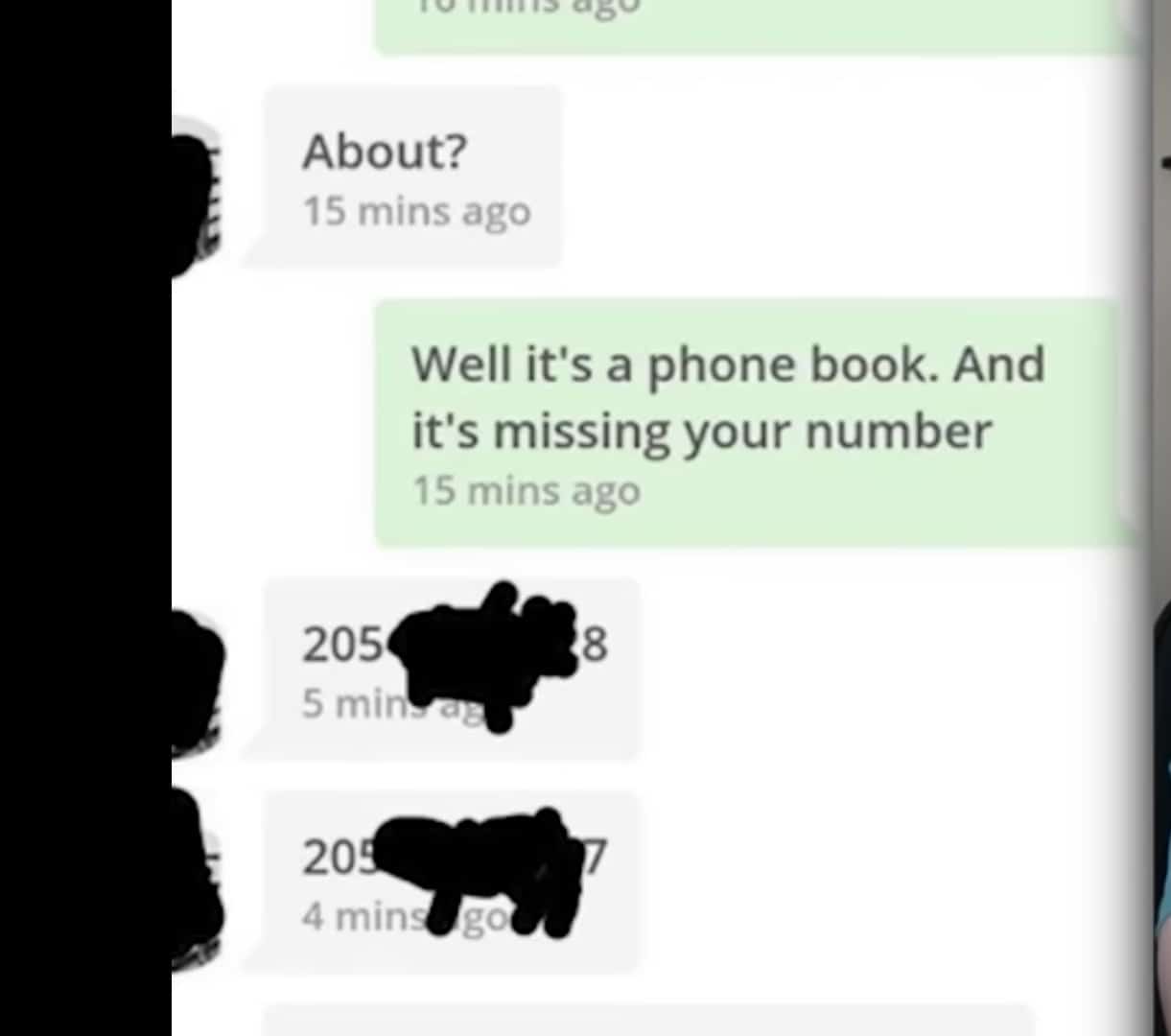 34. Spelling can be dangerous
If you don't have something smart to say, don't say anything at all.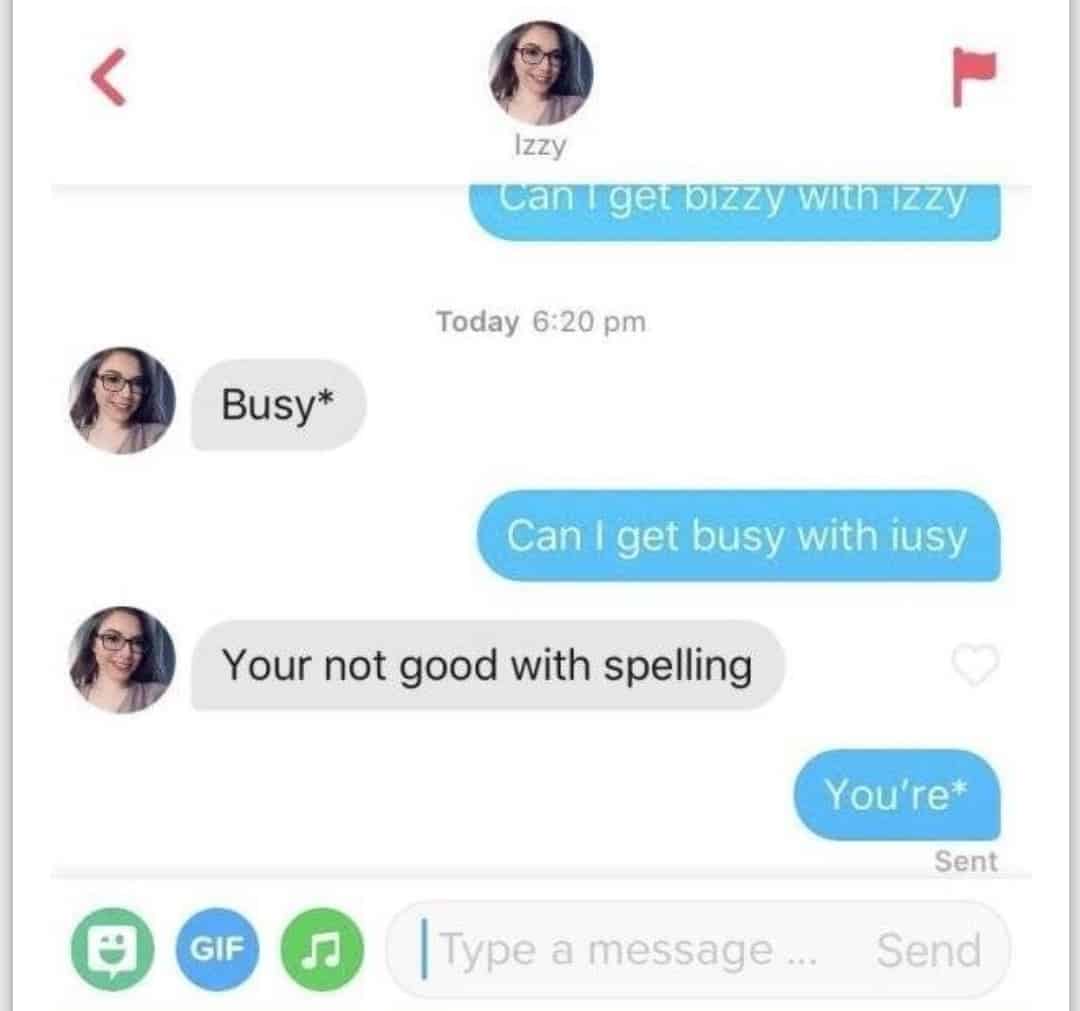 This was pretty clever move.
Bravo!

Burn, baby, burn!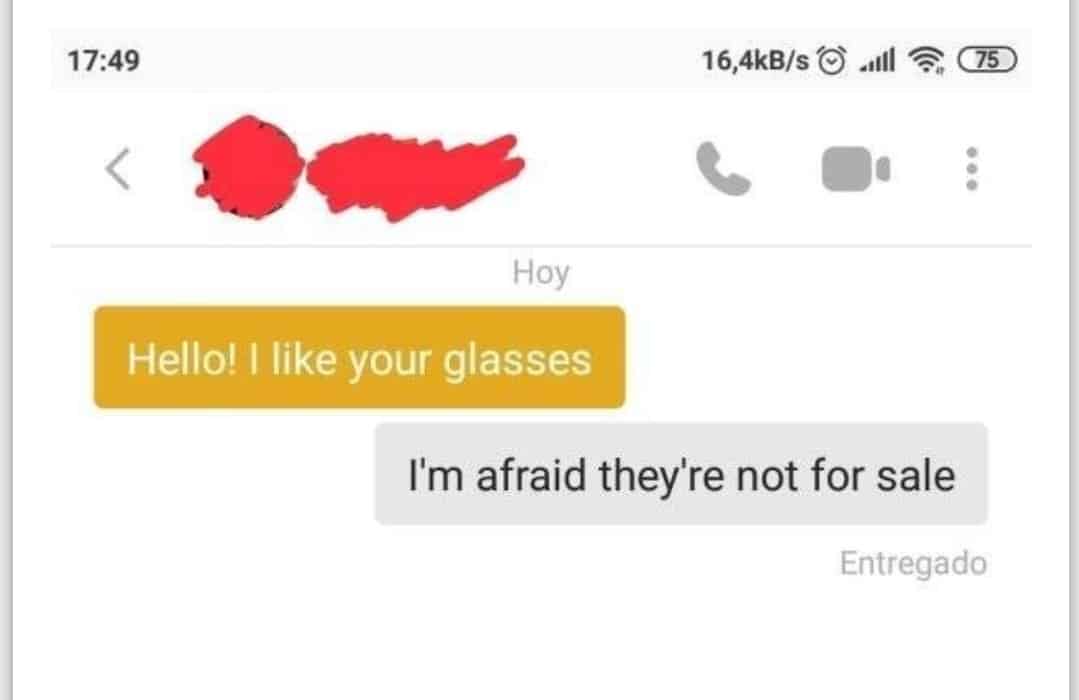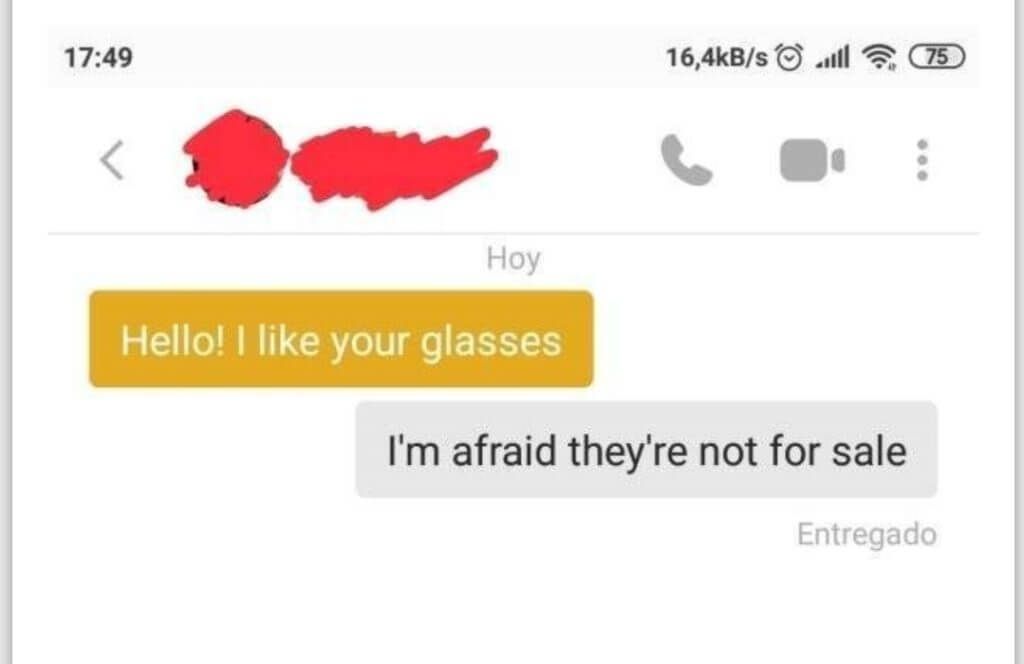 Hey, hey, it's not yay, yay! Sorry!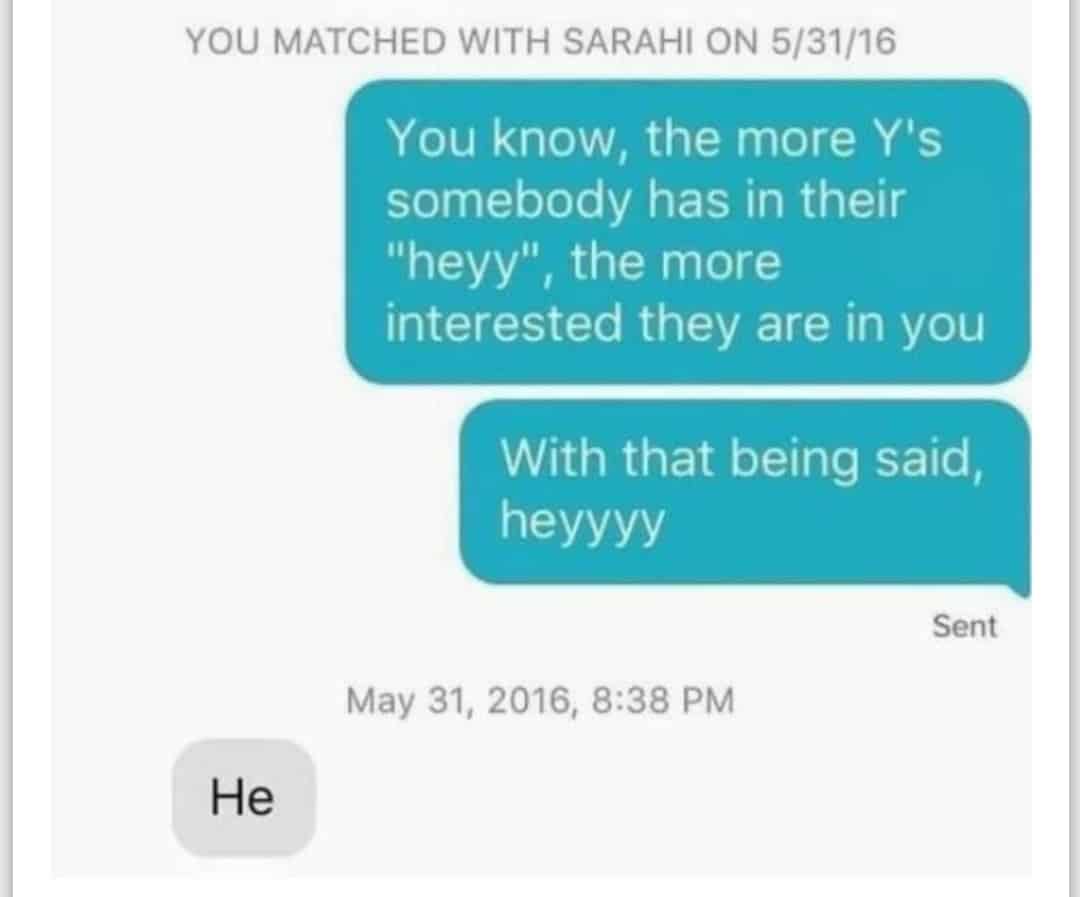 38. Picture of a marital life
The first impression is that these two young people have known each other for years.
They probably were in marriage in another life.
The less you talk, the better you act.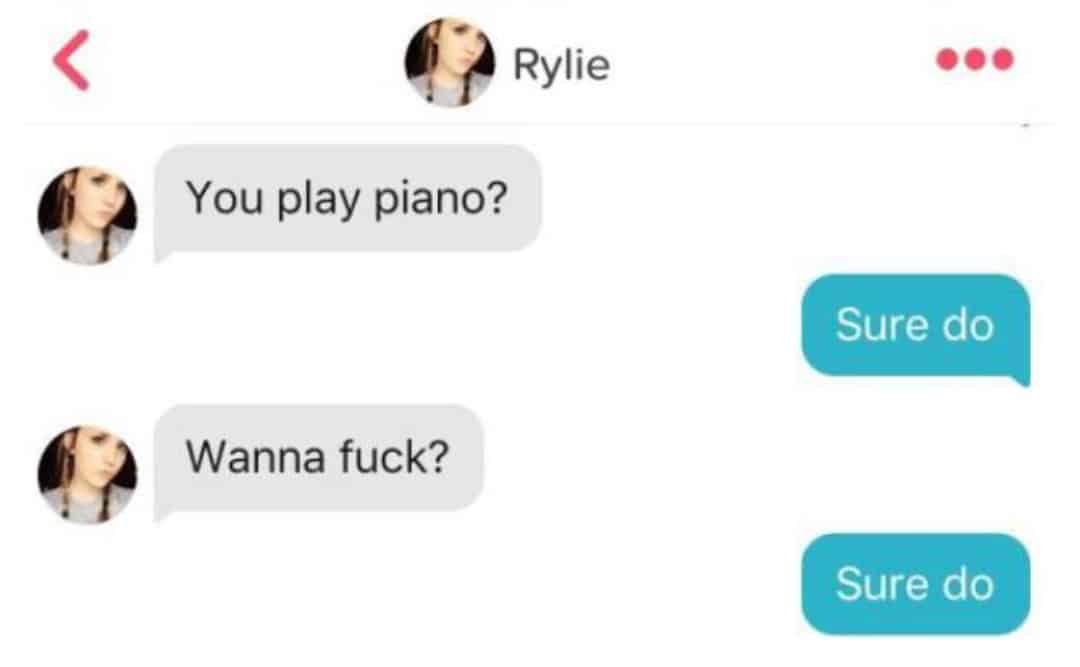 This one was Houdini's kind of trick.
It could be smart, but it wasn't.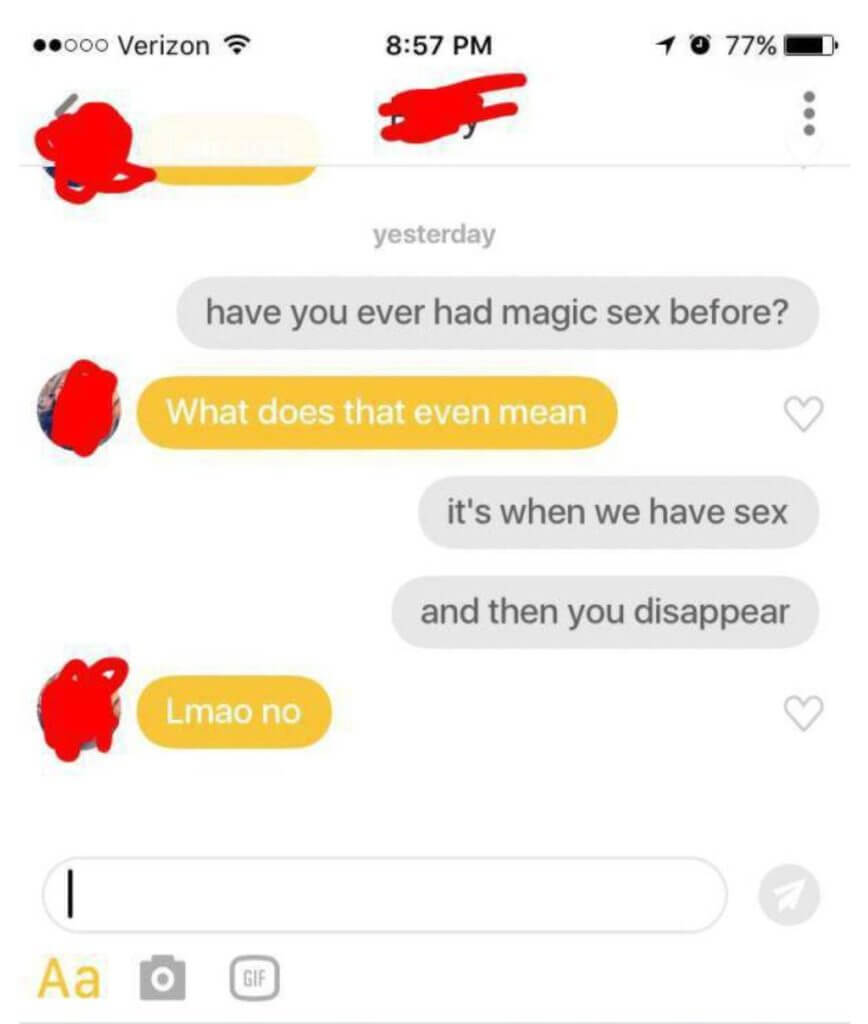 Tinder fails are really hurt these poor guy feelings.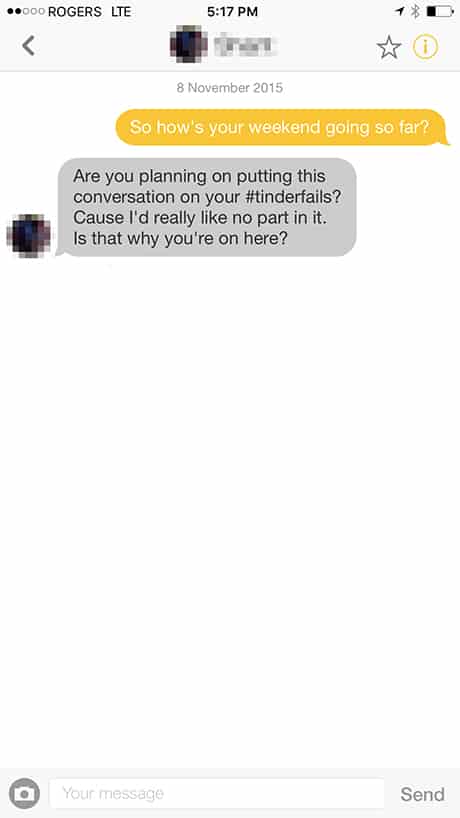 The final word on Tinder Fails
Whenever you have Blue Monday, you can always scroll down Tinder's craziest fails to put back a smile on your face.
In case I don't see ya, good afternoon, good evening, and goodnight.
Frequently Asked Questions