I bet you've heard many funny Tinder stories (maybe it happened to a friend or a colleague), or maybe not.
In this article, I've compiled:
So let's dig in right away!
OFL Top Recommendations based on 100,000+ Survey

"Serious Relationships"
"Discreet Hookups"
"Best Course for Men"
"Quick Flings"
"Normal Hookups"
"Our Quiz"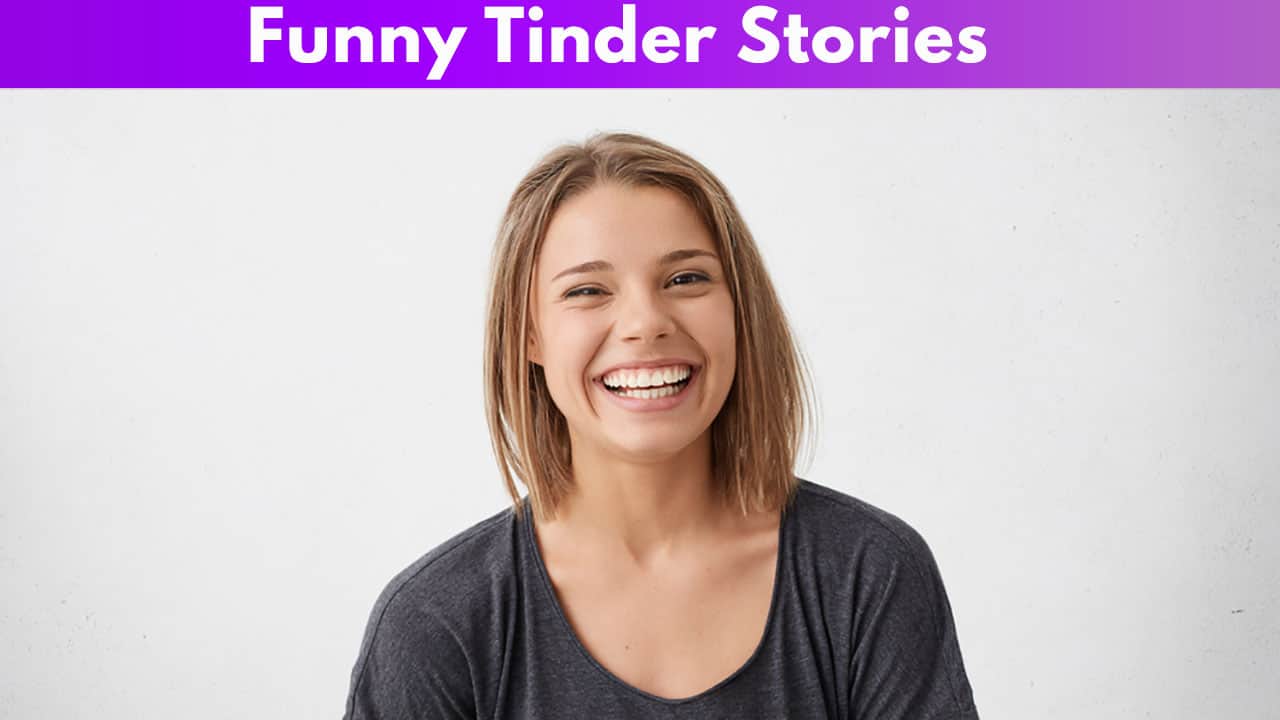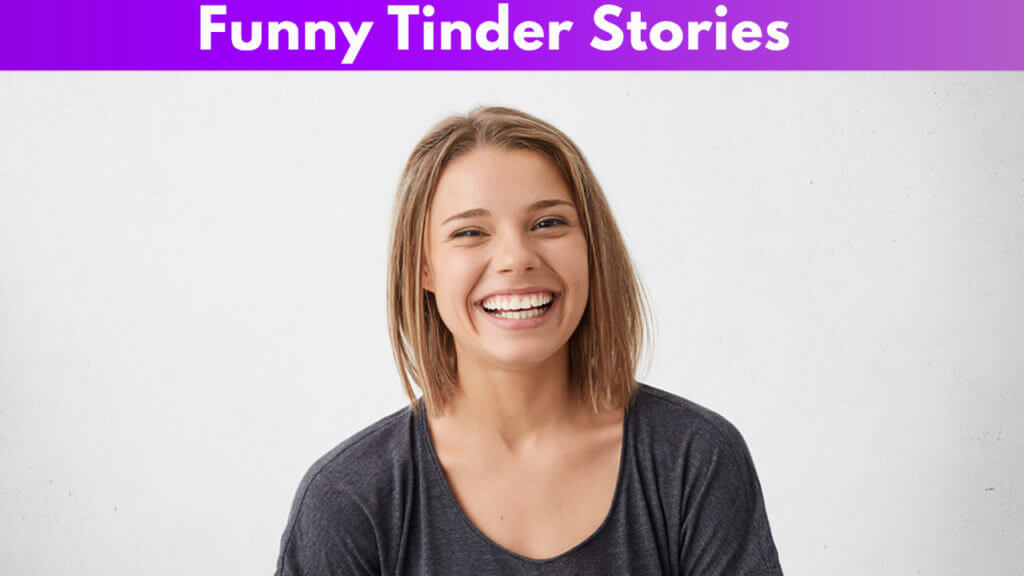 Tinder is the biggest dating website out there.
They range from people looking for a quick fling to Serious relationships and not only for hookups (like BeNaughty or Ashley Madison) or only for serious relationships (like eHarmony).
Now let's take a look at some funny first date stories & crazy Tinder date stories from the ladies' corner.
This is how it goes.
I matched a cute guy on Tinder.
He looked hot and we seemed to have a lot of similar interests, from music to spending our free time, so the story between us seemed promising (especially if you know that I haven't had a boyfriend in months and that all the convos I had on tinder were boring or cliche or downright insulting).
So, this guy and I messaged for a few days, maybe even a week before he asked me out on a first date.
He suggested a walk and coffee at a local place.
This seemed quite ok, and I did really enjoy messaging back and forth, so I said yes.
OFL Top Recommendations based on 100,000+ Survey

"Serious Relationships"
"Discreet Hookups"
"Best Course for Men"
"Quick Flings"
"Normal Hookups"
"Our Quiz"
I was very excited, so when we met and he started looking at me, almost without blinking, I assumed that this was just him being excited and nervous as well, and I took it as a compliment (Silly me).
The date went on, and all the time we sat in the coffee house he was barely blinking, and things started to get a bit awkward, although the conversation went on smoothly.
We then went for a walk, and he was staring at me the same way all the time.
Imagine how he managed to walk beside me and look at me at the same time.
Yes, without blinking.
He walked me home, and by that time, I was already freaked out, aching to call my best friend and tell her about the weirdest date I have ever been on.
I guess he thought that the date went well and tried to kiss me, but I explained to him that I think this was not going to work.
His only response was: "Why? I am handsome, and you are hot." and just kept staring.
I said thanks and went home.
It was not the worst Tinder date, though, but there was NEVER going to be a second date.
Phew!
While some Tinder experiences are great, others are not quite as good.
Let's have a look at this Tinder date story…
Online dating can be difficult, especially if you are a girl looking for a relationship, and not a hook-up, and Tinder guys can be quite pushy when it comes to this.
This is why I do not have the custom to message guys first so that I do not seem too upfront, but this time, I wanted to try something new and initiate the conversation.
What the hell, right?
I sent the most basic opener to a guy I matched a few hours before.
Just a simple, boring, old "Hey" expecting absolutely nothing.
He was a decent-looking guy – judging from his profile picture, his bio was interesting, he is actually a teacher somewhere.
After basically a few minutes, I received the notification that he has responded.
The message was quite long, which in itself took me by surprise since he absolutely had no time to type it all under 2 or 3 minutes.
When I started reading it, it looked as if he has written a very (very, very) elaborate CV summary.
With that first message, I found out where he works, what his hobbies are, he has two sisters, and so much more.
To top it all, he finished with "How's life treating you?".
Umm… What on Earth should I say to this?
I didn't know what to do, so I tried to take a funny approach – thinking that it would break the awkwardness by commenting on his super speedy typing skills, to which he answered "I told you everything about me. It is polite to reciprocate".
Okay, Mr. Johns, may I take a seat now?
I blocked him eventually and went back to waiting for the guys to message me since obviously, I do not know how to pick 'em.
3. I can laugh about it now.
A few years ago, I had just started to date again after I got out of a 5-year relationship.
I went on Tinder and behaved as I was told by my friends who have been using it for years.
I picked it up quite quickly, or so I thought.
I was taken for quite a while that online dating wasn't a thing when I was the last single, so I was a bit old-school and presumed that everybody in the world is, just with a touch of technology, and that created a "situation" for me.
At the time I was shocked, but I can laugh about the human stupidity now – both mine and the guy in question.
I matched with a guy, who I liked based on his photos – he loved animals and was outdoorsy.
After a few messages, he asked me out on a date, and we were to go ice-skating.
The night was great and we agreed to go on another date, he asked for my phone number, and the romantic, old-school me, didn't think that anything was wrong with that (still do, and I am 35 now, with much more online dating experience).
I got a nice "thank you for a beautiful evening" message.
The next morning, I woke up to about a dozen messages on my Facebook from a girl I didn't know saying that the guy I was with last night is her boyfriend and that she saw us since she works at the ice-skating rink.
He denied it relentlessly, but after a few days, he changed Viber's photo, and there were the two of them.
He continued to deny.
I met a guy on Tinder and went out on a date to a bar close to where I lived.
We had a few drinks, more than advised, so the guards were down and we ended up going to my place.
We fooled around for a while, and since he was too drunk to drive and we walked from the bar, we decided that it was better that he stayed the night.
I woke up and found some cash and a note on my coffee table.
Just as I was getting ready to be offended and flip out I read the note saying: "For your bed. I am so very sorry. "
I went to my room and found that he peed my bed. Lol.
He was too embarrassed to wake me and too drunk to wake up and go to the bathroom.
I was laughing like a mad person and decided to send him a message.
I am a nurse after all, and this is something I see every day at work, so it wasn't a big deal, although it isn't a perfect hookup.
I teased him that I needed help with the mattress and made very light of things, so we ended up seeing each other again.
I did buy him a pack of adult diapers and gave them to him the first time he spent the night.
Oh, yeah, we dated for almost a year after that and didn't talk about the first night together.
His bed-wetting wasn't the reason for our breakup.
I was chatting with a Tinder match and the conversation had a good flow for a day or two.
I felt pretty excited about this guy, so I did not want to keep him waiting for a response when he messaged me when I was at the gym.
I tried to send him a pic of the gym so that he knows that I will chat with him later, but accidentally I send him a pic of my finger with an inflamed wound I sent to my mum that morning.
He sent me eggplant emojis as a response.
He thought the inflamed thing on my finger was my boob (zoomed-in it could kinda be mistaken for a boob).
I was confused about the horny eggplants, he was confused that I didn't get why he was turned on, we had a laugh over the oversharing of my body parts and his apparent excitement.
We met for drinks a few days after that, and I had a bandaid on the finger in question.
He looked at me, and said: "Maybe you should wear a bra instead of that."
Again, I didn't know what was happening and thought about what I wore.
I know I had a bra on.
I guess I looked confused for a while since he pointed at my hand and said "For your finger boob."
We had a few fine dates and he got to see my real boobs.
Guys' Funny Tinder Stories
It's the guys' turn to showcase some cringe-worthy dating stories and definitely some Tinder hookup stories.
So, relax and read on…
I pursued this cute girl I matched on Tinder for a while.
She occasionally didn't respond to my messages, so I was reluctant to ask her out, but I eventually did (admittedly, I was drunk), and she accepted the invitation.
We live in a small town, so I could pick her up and take her to where we agreed to go for a drink.
During the short drive to the bar, we exchanged a couple of pleasantries.
The beginning of the date was a bit awkward since I was nervous so we really didn't talk about anything special.
We arrived at the destination and left the car.
I stopped to buy some cigarettes and right away started to unpack them to calm my nerves.
Without thinking, I threw the foil to a construction site we were passing by.
I would usually never do that, so I did manage to pick the worst moment to step out of my usual patterns.
I hoped she didn't notice, but as I glanced at her she asked: "Why are you such a pig?" this was the third sentence she uttered so far.
I got embarrassed and confused, but she broke the tension by saying: "Look at me calling you names instead of trying to seduce you" and smiled.
We then continued with our date, and it was a great one since apparently, we both needed a moment of honest spontaneity to relax.
Did I mention she is my girlfriend now?
She completely bought me by calling me out on what I did.
I've been chatting with a cute girl for a few days.
I matched her on Tinder, and I thought I should invite her to meet up, and so I did.
We agreed to meet on Saturday because she was unavailable on Friday.
I decided to spend Friday night with some friends and we got really wasted.
Apparently, I sent her a few messages which I barely remember to meet me in the club I was in.
She refused.
The next day I was trying to get myself to get out of bed since I was so hungover, and slept almost through an entire day.
At around 8 pm I got a text from the girl if we were still on for tonight.
I was excited at the prospect of sex happening, but.. was I in condition to do something about it?
Noo.
I did not want to stand her up, so I suggested we meet for diner.
And so we did.
I came to the coffee house a few minutes earlier, and as it was cold AF, I texted her that I will be waiting for her indie.
I went in and found a table.
A few moments later, a girl is coming at me, smiling.
I stand up, talk to her, I even hugged her, and she was getting more and more confused.
At that moment, I realize I am talking to a waitress and there is absolutely no need for me to be hugging her.
I wing it by saying it was nice seeing her, and then, a few moments later, my date comes to the table.
The funny thing is they do not look alike at all.
My date was dark-haired and short, while the waitress was blonde and tall.
The whole night she was looking at me, probably wondering where the hell did she know me from.
As for my date, she probably thinks I am an alcoholic since I had only mineral water all night.
She was drinking wine.
I recovered a bit and she got a bit drunk, so we went to my place and hooked up eventually.
I never talked to her again after that, so I'm thinking I will go to that restaurant again and ask the waitress out.
3. There is something about this place…
Back while I was in college, I agreed on a hookup with a Tinder girl.
It was the first time a girl has initiated a hook-up with me.
She was hot, and I was horny – a perfect combination.
She was living off-campus, so I went to her apartment.
Things started heating up with some wine, but something was off.
I felt like I've been there before – something was familiar.
But I definitely did not remember the girl I was on a date with.
Back in my freshmen year, I was really hormonal plus my roommate introduced me to pot, so I do not remember much of my weekends.
What I was sure of is – I do not know this girl.
As things started to heat up and the wine started doing its thing, instead of getting more and more into it, I became obsessed with the familiar feeling.
I guess I appeared as uneasy as I actually was because she noticed and asked me about it.
I tried to explain it to her but she said I was silly.
I still could not shake the feeling off, but things went on in the way they were supposed to.
After we had sex, I started looking around the room and noticed a photo, there she was, my hook-up with a girl I knew.
I asked her about the girl in the photo, and she said it was her roommate.
It turns out I have been there before, only I hooked up with her roommate and she knew who I was the entire time.
She said she thought I knew and almost backed out of sex because I seemed neurotic.
I'm glad she didn't.
She did basically throw me out when I suggested a threesome sometime.
I got out of a serious relationship because I wasn't ready to take it to the next level, so she dumped me.
I still had a lot of single friends who persuaded me to go on Tinder.
Why the hell not, I will only hook up with college girls who do not want marriage, only fun.
I started messaging back and forth with a younger girl (she was 21 and I was 29, so nothing weird) and I could see from her messages that she was open to the idea of hooking up.
She suggested I come to pick her up, take her drinking to take the edge off, it was the weekend after midterms, and she needed to relax, wink, wink.
I went to meet her, and she invited me up.
I was thinking maybe she changed her plans, and we were going to skip the drinks and go straight to hooking up.
Turns out she was in the middle of a water balloon fight with guys from her dorm and needed to get ready.
Fast forward to a few minutes later.
I didn't go drinking and I didn't get laid.
What I did was I got in the water balloon "crossfire" and got soaking wet.
I know I didn't want anything serious, but, this was too much.
It serves me well that I wanted to date the complete opposite of my ex-girlfriend.
I am really bad at recognizing people from their photos.
This is not such a big deal unless you are going on a date with a girl you met on Tinder.
So, this happened.
I chatted with a girl for a while and we agreed to go out for drinks.
I made the mistake of not asking her to have a video chat, I liked her, she seemed funny and interesting, so I didn't think it was a catfish.
I should have though.
I arrived at the place we were supposed to meet and there were some people there (it is usually a crowded place).
I waited for her outside.
People came and went and no girl approached me.
At one moment, I noticed a girl who could technically be the girl I was waiting for.
My inability to recognize people from photos comes in right there.
I am basically starring at the girl, squinting and trying to make out if this was or wasn't her.
I even went on Tinder to compare.
Not helpful at all.
After about 10 minutes of agony, I sent her a message: "If it is you who I am staring to death, give me a sign. If it's not you, some poor girl probably thinks I'm going to kill her. In any case, #embarassed. "
It turns out it was her and she wasn't sure if it was me who she is supposed to meet with.
What is your funny Tinder story?
Share with us.
Frequently Asked Questions