Have you met someone you really like on Tinder?
Have you asked them out already?
If you have been talking to someone for a while now, I think it is time you asked them out on a date.
But then, are you worried about where to take a girl on a date?
OFL Top Recommendations based on 100,000+ Survey

"Serious Relationships"
"Discreet Hookups"
"Best Course for Men"
"Quick Flings"
"Normal Hookups"
"Our Quiz"
In this article, I will enlighten you on:
Are you ready for that Tinder First Date? Let me be Your Guide!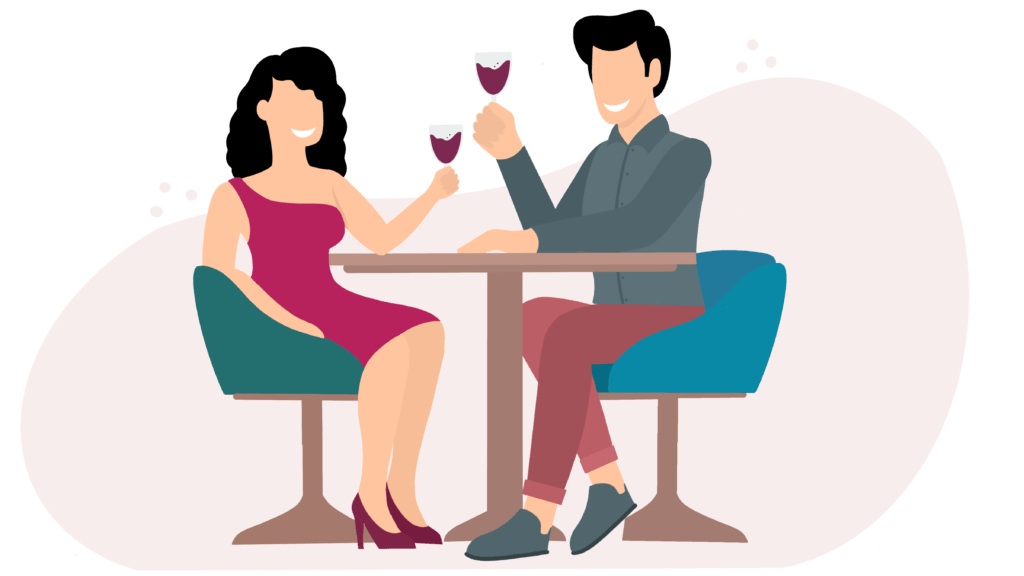 Tinder First Date Ideas in Video Form
Audio (podcast) form for those of you on the go
Why the First Date and the Impression You Leave Are Important
So, you have been talking to a cute girl on Tinder for a while now and it's finally time for you to pop the big question and ask her on a date for your first time meeting.
We all want to have good first dates and have a nice time as well as get a chance for a second date.
When it comes to meeting someone on Tinder, the first time can be rough.
This is because so many people see Tinder as a hookup site and often times do not consider the fact that it is not purely for hookups (like BeNaughty or Ashley Madison), neither is it only for serious relationships (like eHarmony), but a perfect blend of both worlds.
That said, going on a Tinder date itself can also be quite nerve-wracking.
So many things can go wrong if you don't agree on the best place to meet because honestly, you just haven't seen each other in person yet.
But you don't have to worry about anything.
OFL Top Recommendations based on 100,000+ Survey

"Serious Relationships"
"Discreet Hookups"
"Best Course for Men"
"Quick Flings"
"Normal Hookups"
"Our Quiz"
That is why it is important that both of you end up having a good time and making the best out of it.
It's true that you never know what to expect but there are some general rules and tips that can help you have a better time meeting someone on tinder first time.
We will go through everything you need to know to prepare for your date as well as the best first date ideas, first blind dates ideas, and online dating first date ideas you can use.
That is why we need to get serious for a second.
You can't embarrass yourself so adequate preparation for the ideal first date is required.
We will help you get to the second date and make the first one a memorable one.
What Not to Do – Very Important
Knowing what not to do on a date is probably the most important thing you need to remember.
Doing something wrong, sometimes not even realizing it, can give a bad impression that can damage your future communication or relationship.
You both put time into this and we all know time is our most valuable asset.
You should appreciate that she chose to spend time with you so you have to make sure she has a nice time!
Ultimately, if you leave a good impression you will most likely be securing yourself more time with this beautiful chick.
1. How to know you chose the right place
When proposing the 1st date ideas and places that we are going to discuss later, check how she feels about them and how she reacts to the suggestion.
Does she sound excited?
If she sounds like she is not fully into it, maybe offer another idea and see if she has a better reaction or if she sounds a little bit more excited.
Also, don't be discouraged if she doesn't love the first meeting ideas as you still don't know her well and you can't possibly know this type of stuff.
2. How to make sure she says yes
Do you wonder if it is too soon to ask the question or how should you bring up the subject?
When asking the actual question don't be nervous or too direct.
Somewhere in between is just perfect.
The truth is if you have been talking for a while now, she was waiting for that question anyway, so there is no reason to be nervous.
Also do not be too direct as you technically still don't know each other and it can come off as too fast for some girls.
Just make sure she knows what you mean and that you are visibly interested to go out with her.
Ask her what time works for her but don't give the impression that you are available 24/7 yourself.
This can make you look like you don't have a life or anything else to do and you are just waiting for her to decide.
Girls don't like that, they like to see that you are interesting and fun and that you are doing something with your life.
Make sure she knows you are choosing to spend time with her other than doing something else or hanging out with someone else.
3. Get there on time
Don't be late!
Make sure you leave your home a bit earlier just in case there is traffic or anything that can get in the way.
No one likes people that are late so try to not be at least now on your first casual meet-up.
4. Don't show off too much
This one is very important.
In any shape or form don't show off too much.
We know you want to impress your date but overdoing it will just cause you to seem desperate and it will give her all the power and leave her uninterested.
This means there is no showing up too dressed up in fancy clothes or wearing expensive stuff like jewelry, a watch, or anything else.
It also means that you shouldn't spend too much money on the date.
Of course, we think it's nice of you to pay if you want to but if you are going out of your way she is going to feel a bit uncomfortable.
Don't take her to an expensive restaurant and pay as it will also make her feel like she owes you something.
Leaving a good impression and making sure she responds well to your behavior is just as important.
Since you did ask her out we believe that you obviously like her at least a little bit so that is why you should impress her from the start.
Dress nice but keep it casual.
Wear something that makes you feel confident and comfortable at the same time.
Do not show up too casual or in a wrinkled shirt and shorts.
It can look like you are not trying at all and she will feel bad if she did dress up.
Don't overdo it either as it will have a too formal vibe and it can make you feel nervous.
The last thing dates should be are formal.
Obviously, we recommend showering and grooming before the date but a lot of the ladies can really be attracted by your smell as well.
Wearing cologne or perfume can be quite nice just make sure not to put too much on, the key is to be subtle.
Approach the whole thing with a good mindset.
You need to show her that you are fun to be around and that she wants to spend more time with you.
During the date, ask her questions and make sure she knows you are interested.
Also, notice her body language and how she feels during the date.
Girls also tend to get nervous so help her by being chill yourself.
4. Prepare an exit strategy in advance
Having an exit strategy sounds a bit rude but it is sometimes necessary.
We all know that dates can sometimes get a bit too much.
Just because you two seemed to have a nice time on Tinder, doesn't mean that you will be compatible in person.
Also, you haven't actually seen each other yet so there might be some things that you end up not liking about each other.
It can be something physical or something about their behavior.
What if they have bad breath or what if they are rude to the waiter?
You probably wouldn't want to be stuck on a date with them for hours.
So, she has agreed to go out with you, now what?
What to do on a Tinder date?
Let me help you with some first Tinder date tips.
Tinder date ideas are something we are all struggling to come up with from time to time.
Even just meeting someone new is stressful.
Luckily for you, we gathered some of the ideas to help you have the best Tinder dates ever but in order to have a specific best idea for a first date you should be prepared to do more research yourself and know local places.
We will also mention things you should keep in mind so that nothing can go wrong during the date.
Are you finding it difficult to decide on a place to go on a first date?
Here is our list of top 10 places you might want to take your date:
Do a good research on the things that are happening in your city.
Wherever you live there must be some type of event happening that can be perfect for hanging out and doing something fun at the same time.
That could be something like a food festival, a carnival, or a charity event collecting funds for a nice cause.
Imagine trying some type of food you never tried before, going on a fun ride, or supporting your local animal shelter.
This is an awesome Tinder first date because it will give you a starting point to what you could talk about.
Ultimately, you could share a new experience together that can bring you closer and create a good bond.
These types of events always offer some sort of refreshments as well so you know you will be able to take a coffee, for example, sit somewhere and have some alone time to talk.
2. Go to a museum or an exhibition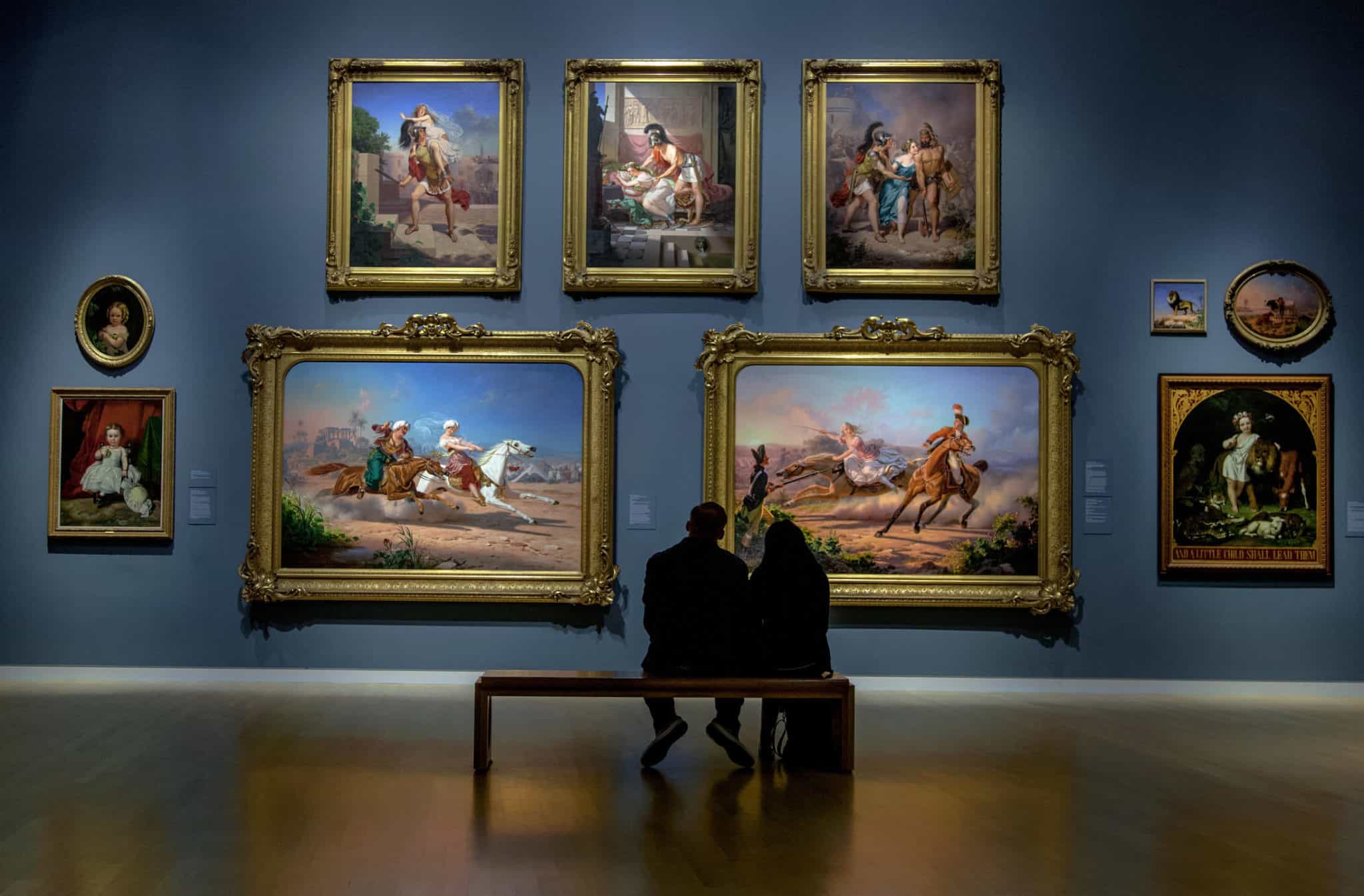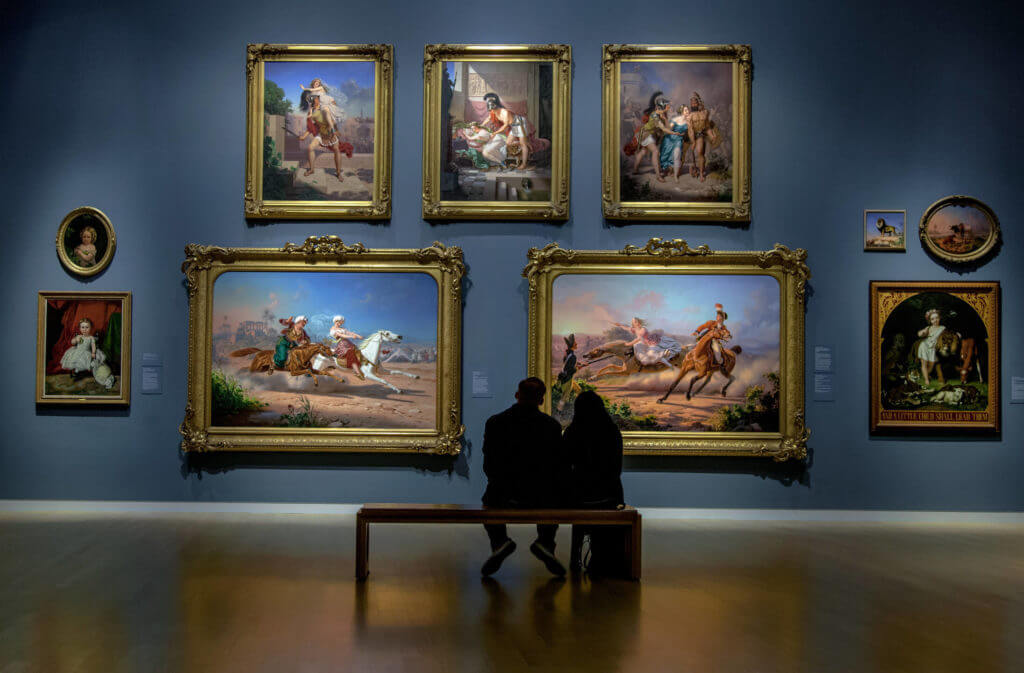 Is there a museum in your city that you have never been to before?
Or maybe you have been there before but it was when your teacher took you in third grade.
Whatever the case, now that you are older it can be a completely different experience!
Ask your date what she thinks about it just in case she went there recently.
Another option is to find an art exhibition in a gallery or an art museum.
These are a bit easier to find because they tend to switch every couple of weeks.
It is also convenient since there are a lot of options, types of exhibitions, and art movements that you can explore such as modern art, classical art, or interactive exhibitions.
Make sure that the gallery is not too small or in case it is, that there is another one close by that you could walk to easily.
After, we also recommend sitting and grabbing a drink or a coffee and comparing your experiences as well as getting to know each other more.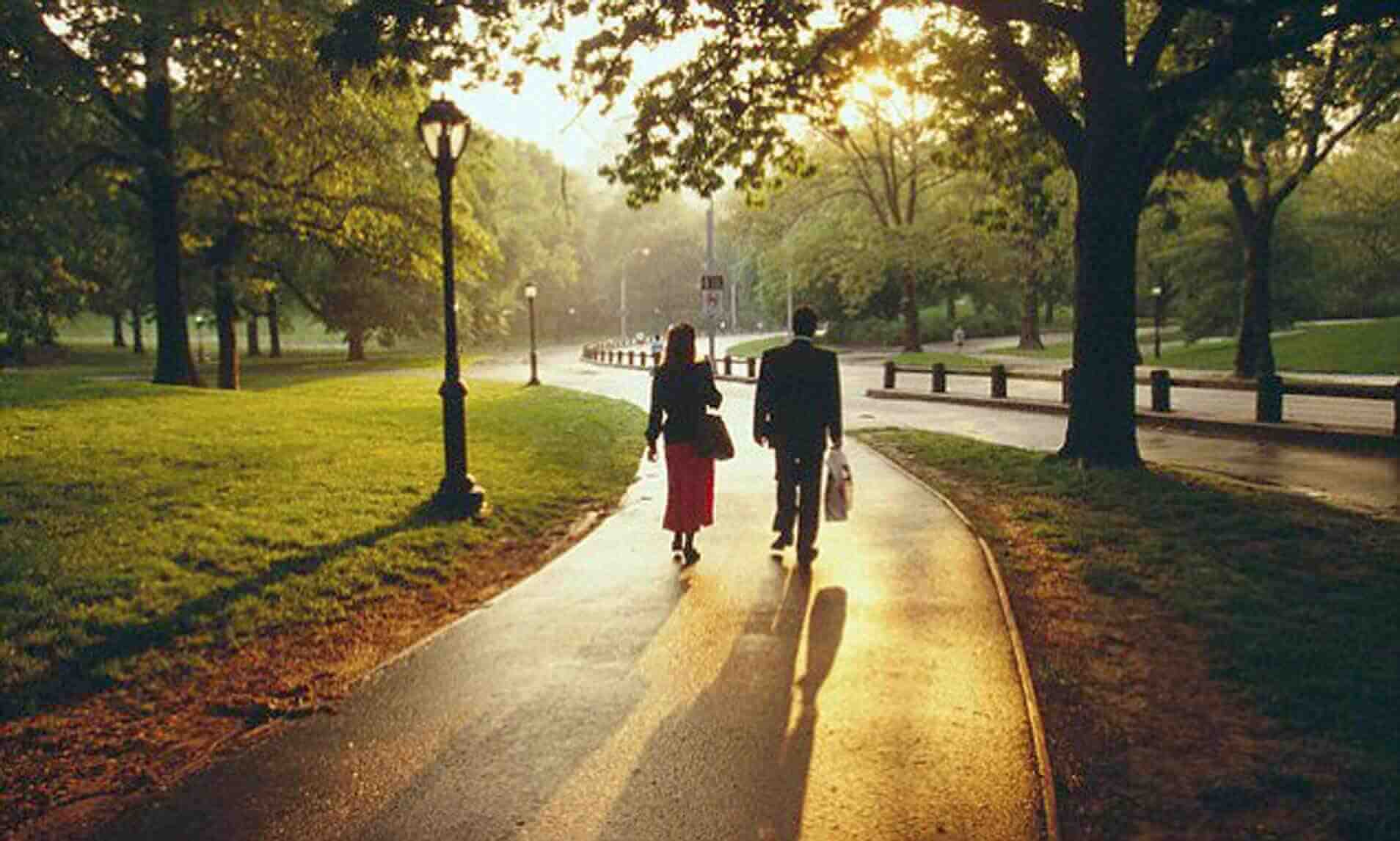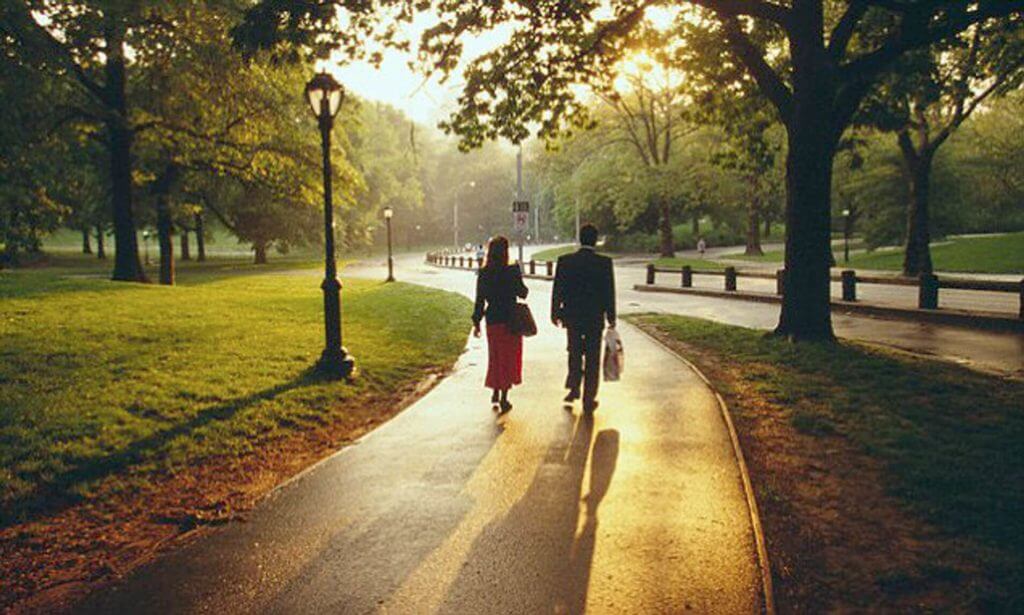 Do you like taking long walks?
Maybe you live close to a nice boardwalk or a crowded park?
If your city has a nice area with parks or open garden bars close by, that is a great option to spend a first tinder date.
It is especially nice if the weather is warm and pleasant.
A reminder that you don't want to sound creepy when asking about this and don't propose a place that can get empty.
You still don't know each other well and you don't want to come off as too weird.
The advantages are that it is cheap and also quite flexible.
Don't plan out for a too-long walk, otherwise, you both might get tired and moody by the end of the date and you wouldn't want that.
4. Go see a play or a movie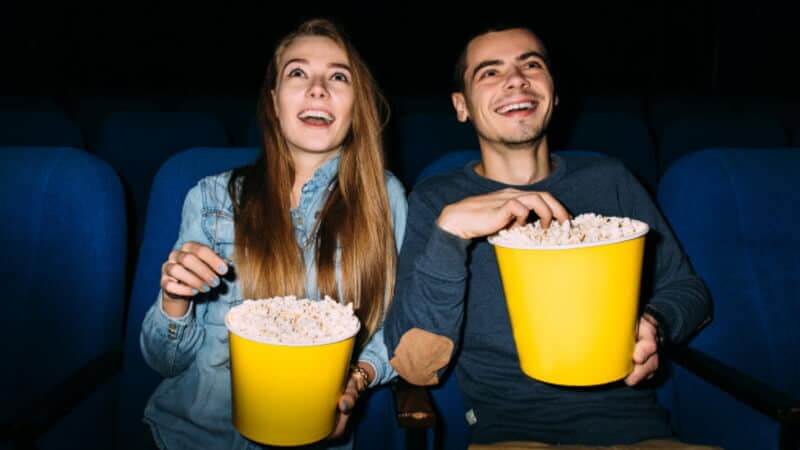 Good places to go on a date can also include going to see a play in a theater or seeing a movie.
This can be quite interesting as it is also a great way to start your conversation and compare your impressions of the performance you just saw.
What you should keep in mind is that plays and movies can sometimes last quite long.
This means spending a couple of hours together and that is quite an expectation considering the fact that it is only the first date.
Preferably, find a short play or a movie and try to find a good review as it can improve your overall mood and experience.
You don't want to be the guy that took her to a creepy play or an awfully boring movie.
5. Everyone loves ice cream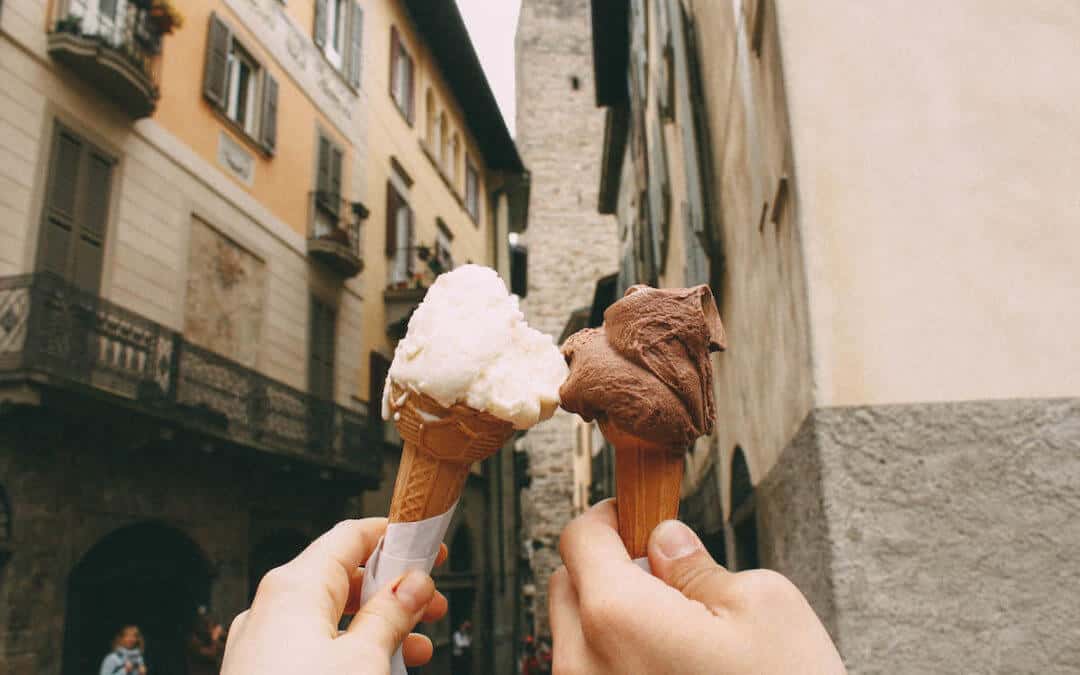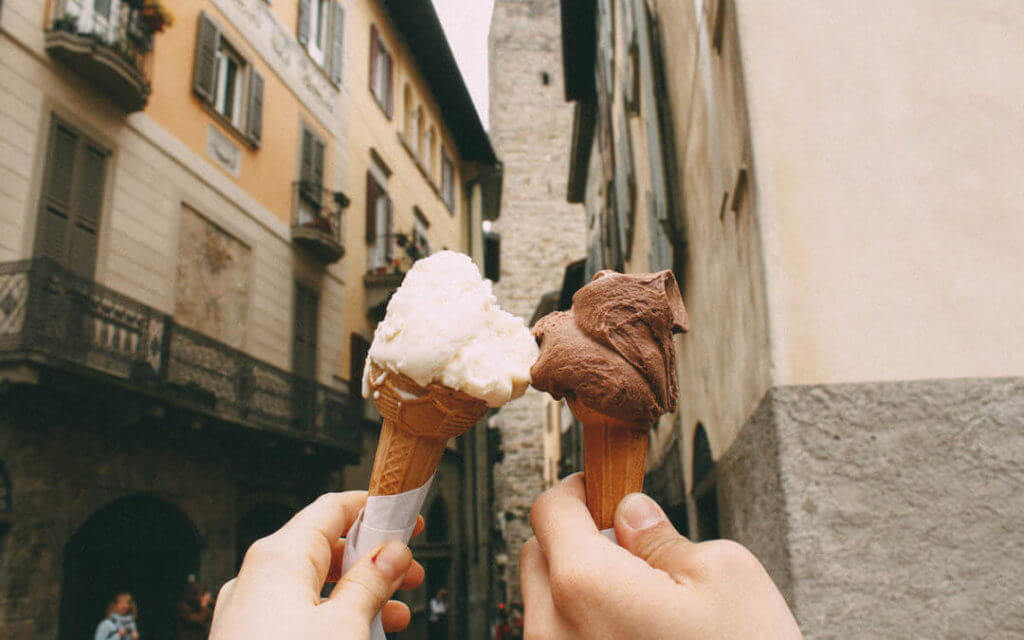 When you meet first, you should be focused on mutual likings and having a nice and relaxing time.
So why not go to that local ice cream shop or a pastry shop?
First of all, it is a safe option for a place to meet because there are almost no people that don't like ice cream.
This is especially good if you find a place that specializes in ice cream or sweets or you have been there before and you know they have tasty stuff.
If you can't think of any, just look for them online and make sure to check the reviews before you go.
A huge plus would be if the place has options for you to sit and eat there as it can be more convenient than walking and eating.
On the other hand, we don't recommend taking your date to Mcdonalds or any type of fast food restaurant as it can come off as a bit cheap and not really romantic.
6. Take her to your favorite food place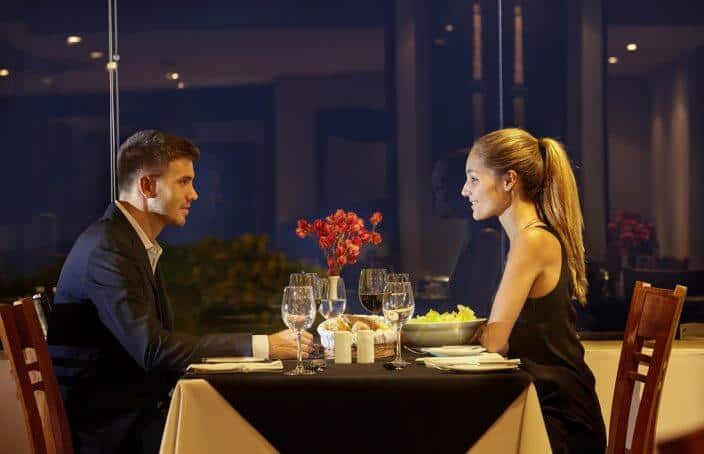 Do you have a favorite place where you grab pizza or donuts?
Maybe burritos or tacos?
Ideally, it should be a small and local place not a lot of people know about.
This type of date will also give off a very chill vibe and also make it more intimate.
Don't take her there if it is an expensive and uptight restaurant.
That can make you both feel really nervous.
The best thing about is that if you tell a girl that you are taking her to a place that is your favorite.
Saying that will make her feel very special as you are sharing something personal with her.
Make sure not to make it sound like you bring all of your dates here.
You can mention something like "I've never taken a girl here before".
7. Just relaxing and chilling in a park
Maybe you are one of those people that like to have a more relaxed approach when it comes to dating and that is perfectly fine!
Those types of dates can really bring people closer together.
What you should keep in mind is that you don't want to give the impression that you are not trying very hard and that you are too casual about this.
You can prepare a sort of picnic and bring snacks you like.
It doesn't have to be anything that you spend a great amount of money or time preparing.
You can just go to the store, even with your date, and grab a bunch of snacks and drinks that you like.
Maybe even bring some cards and play them if you feel like it.
8. Do a competitive activity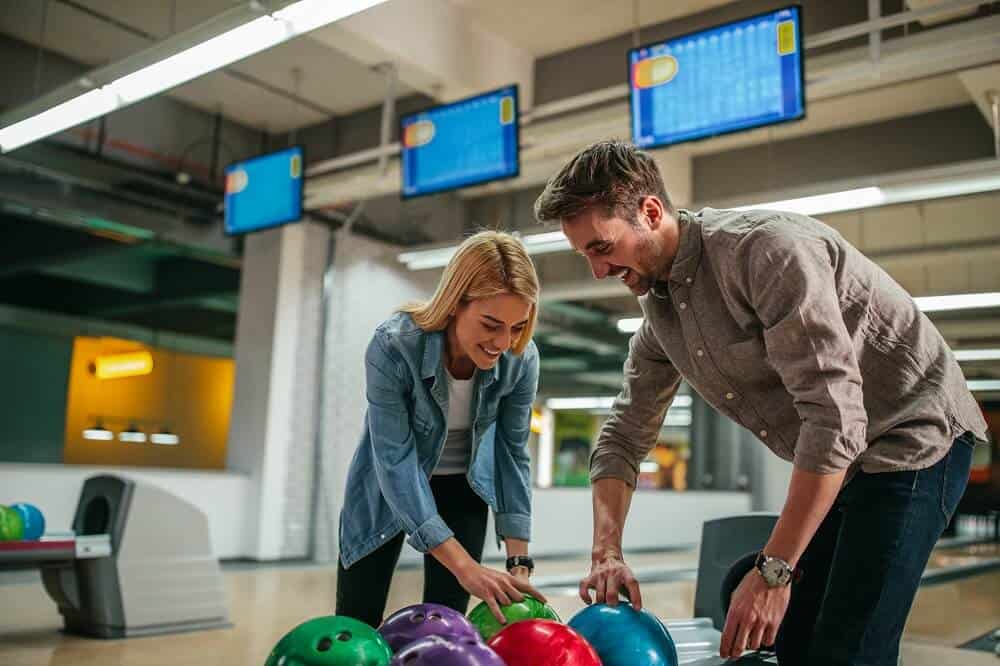 If you are the type of guy that doesn't really enjoy sitting and just talking to your date for a long time, here are some examples of things to do on a first date that is a bit more fun and requires more activity.
Try to find one that is a bit competitive as it can give you and your date a really playful type of relationship.
You can joke around to see who is better at any of the games.
Don't be afraid if you think you will be embarrassed in case she is better than you are or wins every time.
You can always joke that you let her win this time because it's just a first date.
a. Bowling
A great and fun activity, chances are you have done it before so you can enjoy playing rather than learning how to play.
It is not very expensive and it will also give you enough room to talk and become more relaxed around each other.
b. Darts
This one is a bit less energy-consuming which is perfect if you feel like you are out of shape.
It will also allow you to get drinks at the same time and chat.
c. Pool – billiards
This one can also be quite fun, especially if you have done it before so you can show off a bit with your skills.
d. Miniature golf
Miniature golf is also not very demanding and you can have a lot of fun playing it.
9. Grab a coffee in an unusual place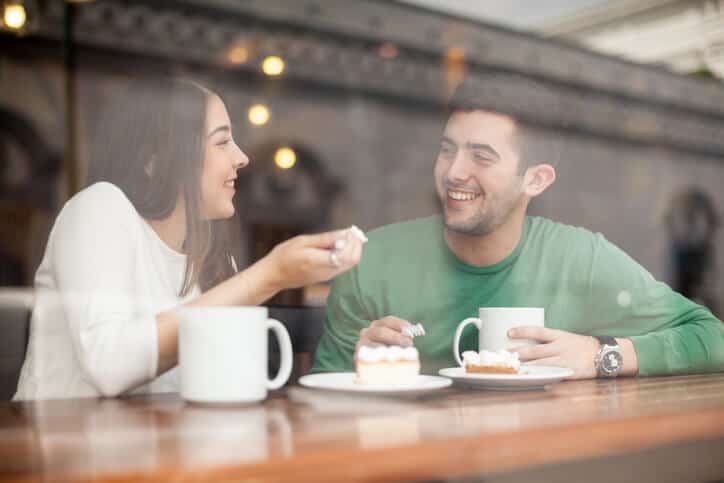 This does sound a bit too normal but it is proven to work, right?
Getting just a regular cup of coffee and sitting somewhere where you can get to talk about stuff is not underrated yet.
There is a reason why it is such a good date idea for years now.
After all, you do want to make your date feel comfortable around you especially since you haven't met in person yet.
This will also give off a really relaxed vibe on your date.
It will not give the impression that you are trying to show off or that you are trying too hard.
Research cool places or coffee shops in the area.
If the weather is nice a great option is finding a place with a nice garden or a stunning view to complete your experience.
10. Go to a bar – the best one if you get nervous
If you and your date are able to drink legally you can go to a really cool bar and get some drinks.
Getting a drink together is especially perfect in case you tend to get nervous on dates!
A bit of alcohol will help both of you be less uptight and more relaxed.
Find a bar that has a really nice setting and has some nice drinks.
Try to avoid really loud bars as it will be awkward if you have to yell to be able to hear each other.
Also, don't get yourself or your date too drunk.
Keep the limit on the drinks, nobody wants to get too drunk and ruin the impression on the first date.
Final Word on Tinder First Date Ideas
If you have been following our tips and also understand the Tinder FAQs, we assure you you will have the best date ever!
Good luck and have fun!
Frequently Asked Questions