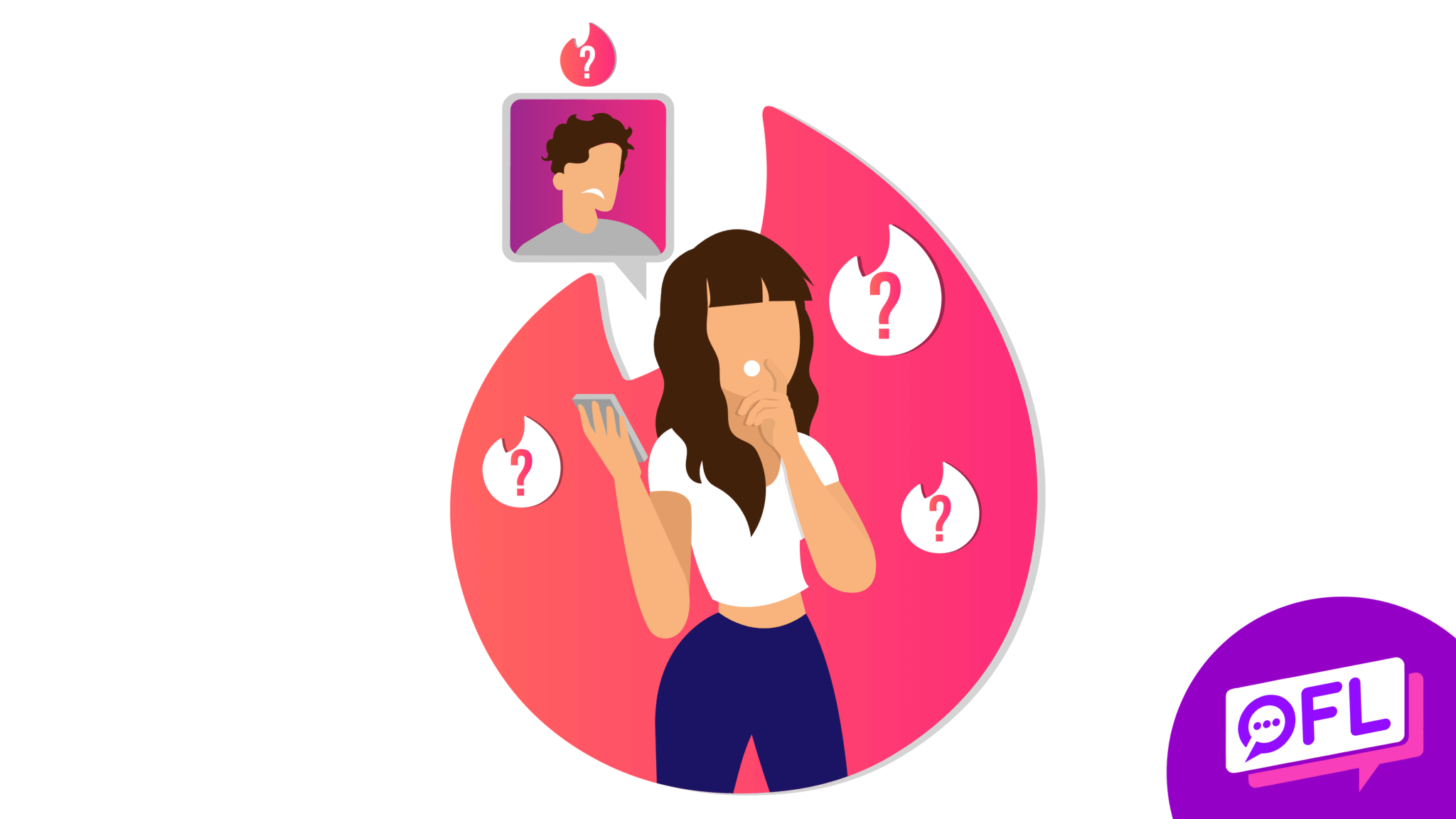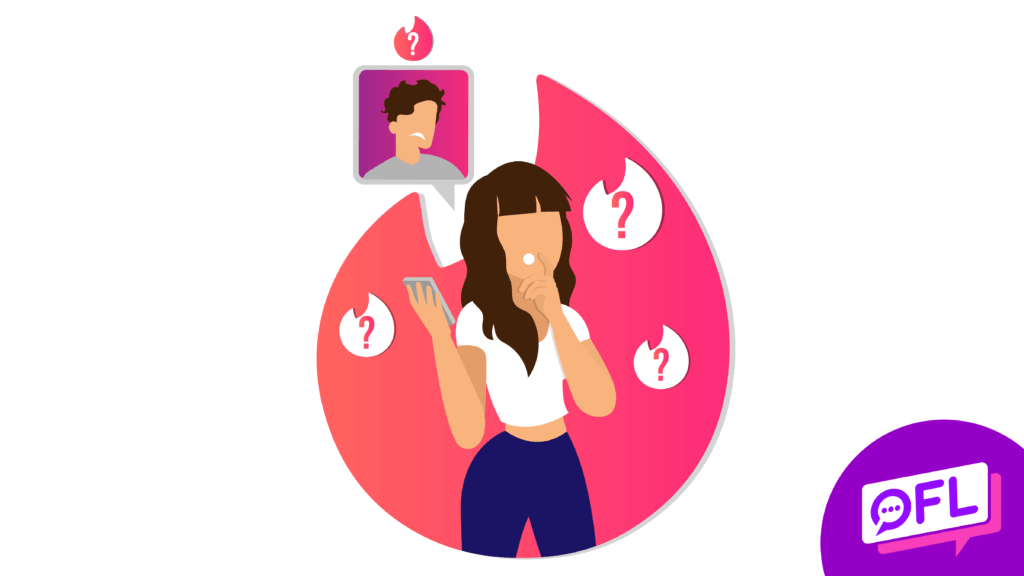 Whether you're new to Tinder or you're a long-term Tinder user, sometimes there is always that one question you might not have an answer to.
In this article, I have created a list of:
How to tackle these questions
At the end of this article, you'll have all the answers to your Tinder questions.
Let's get started!
OFL exclusive offers - Check all of them

"Serious Relationships"
"Discreet Hookups"
"Best Course"
"Quick Flings"
"Normal Hookups"
"Our Quiz"
Is tinder giving you the best chance of success with online dating?
Take our dating app quiz to find out.
People who follow our app recommendations have an average of 2 more dates/casual meetups per month.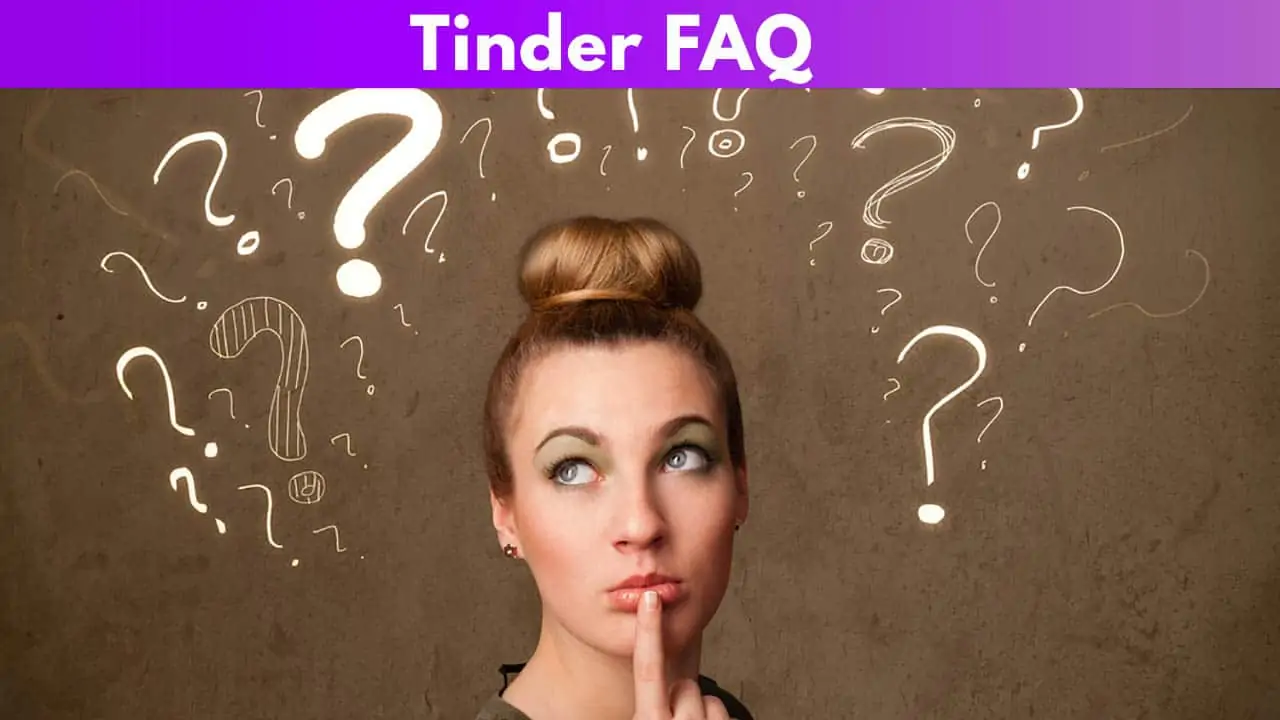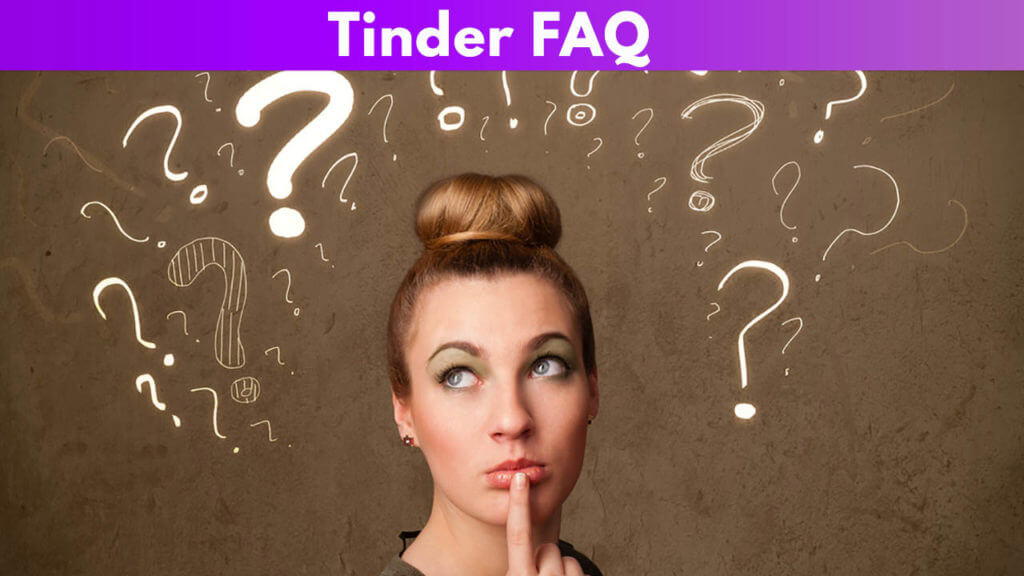 Tinder FAQ in Video Form
Audio (podcast) form for those of you on the go
Tinder is the biggest dating website out there.
They range from people looking for a quick fling to Serious relationships.
It is not only for hookups (like BeNaughty or Ashley Madison) or only for serious relationships (like eHarmony).
A lot of questions have been asked about the Tinder app.
Now to the Tinder FAQs:
Can you change age on Tinder?
One of the few things on Tinder that you cannot change is your age.
They do this to protect the truthfulness of the information you provide.
One of the reasons your age may not be correct on Tinder is because it is the same as on your Facebook account.
In that case, fix the issue on a Facebook profile you used to log in and it should be fixed within a day.
Otherwise, you can always delete your account and set up a new one with the correct information.
There is also Tinder Plus that offers you the option of hiding your age using the "do not show my age" setting.
Can you look for a person by their name?
Tinder does not give you the option of looking for a specific person by name like some other dating and social media platforms do.
So this is that.
However, users have found a semi-solution to this problem, and only if you already have certain information about the person you are interested in like where they work/study or where they live.
For this to work, you have to be on a paid membership and have access to Tinder Passport.
Provided that you do, change your location settings to the location of that person's work for example, and wait for them to pop up in your deck of suggested profiles.
Once you see them, swipe right and wait for them to do the same.
This is pretty much all that you can do.
Can you change your name on Tinder?
Along with the age, the name is another thing you cannot change on Tinder.
If you want your Tinder profile to have a different name you will have to delete your account and set up a new one.
Can you use leftover  Boosts and Super Likes on your new account?
If you have a Tinder Gold or Tinder Plus and have the extra Boosts and Super Likes, Tinder lets you restore them and use them on your new account.
How do you get banned on Tinder?
If you have gotten banned on Tinder you must have done something wrong, e.g. expressed disrespectful behavior towards other members of Tinder.
You will know if you have been banned when you try to log in. Tinder will notify you.
In this case, getting unbanned is extremely difficult if not impossible.
Sometimes, you may get shadowbanned– which is not as serious but it is some sort of punishment for bad behavior, e.g. resetting your account way too often.
In this case, you will see Tinder as you usually do but will get no matches and other users will not see your profile.
How you can get your account back to active?
To get your account back to active status, you will have to write an appeal to Tinder and wait for their decision.
There is a way around it, though. You can create an entirely new account but use a different Facebook profile and/or phone number, as your current ones will be (shadow)banned with your account.
To avoid getting banned use Tinder respectfully and politely, and do not try to cheat your way around it by resetting constantly to get new boosts.
What is the Tinder 5000 Error?
Tinder 5000 error prevents you from using the app when you desire, but do not be alarmed, you are not banned from the app.
It can be a glitch in the app, and things like that happen, so you can wait a little bit.
If it is only causing you problems and others around you use the app normally, there are a few simple things you can try out.
You can log in and log out, clear out your cache, delete the app and download the latest version, check the quality of your internet connection.
Does Tinder offer refunds if you are not satisfied with it?
In general, Tinder does not offer a refund if you are not satisfied with the paid subscriptions or if you do not want to use the app and you still have more time on your paid subscription (e.g., you have paid for 6 months, yet you found yourself in a relationship after 2 months.)
They might consider a refund if you act quickly and request it within 14 days since paying for it, especially if you are a Tinder Gold or Tinder Plus user.
If you think you qualify, you can always ask for a refund and wait.
What does Tinder do when there are no people who fit my preferences?
When there are no people who fit in your search preferences, Tinder will tell you to check back later.
This happens every once in a while, and if you live in a smaller city, or the area is not as populated, it will happen more often than if you live in downtown New York or any of the bigger cities since there is a constant movement of people who would fit your search criteria.
To surpass this, either broaden the selected criteria, set your age range a year over, or add a mile to your location radius, because how much will it actually change your chances to find someone interesting.
What is the radius I can set my location within?
You can set your location on Tinder from 1 to 5 miles in radius which means that you will see people in that area who match your gender and age preferences.
Each time you commute, your location will differ, and you will always have a new 1-5-mile radius, and possibly match with new people.
Users on paid subscriptions have a Passport option where they can set new locations and brows there.
For example, you are planning to travel to Greece on vacation, you can set your location for the town you will be visiting, and browse for locals or other tourists before you actually go there.
In this way, you will have a jump start on all the possible dates without waiting to go there, logging in, and allowing Tinder to adjust your location itself.
Can I deny sharing my location with Tinder?
You cannot deny Tinder access to your location since this is one of its main functions.
If you do not want Tinder to register and update your new location do not log in, as it will happen automatically.
Do all recommended people on Tinder see my profile too?
Just like you can see people who are on Tinder and belong to your preferred search settings, they can see you as well.
If you are a 24-year-old-girl is looking for a guy between 23 and 29, and you are 26 years old, she will see you. If you are 30 looking for a 24-year-old, she will not see you, but some other girl with the settings that match your age will.
Basically, if you see her, it does not mean that she sees you, and vice versa.
The same goes for the location settings and the combination of the two.
Can people who are not registered on Tinder see my profile?
If you are worried that other people who are not using Tinder will see you, they will not.
Only Tinder users can see that you are on Tinder and no one will be able to get any information about Tinder users unless they have a profile on this platform too.
Can I limit people who can see my profile?
Tinder Gold gives you the option to limit who sees you to only people who you liked.
In this case, you will not waste time swiping people who you do not already think are attractive and you will be able to scroll through recommended dating profiles quite fast without any problems.
How long do Tinder matches and likes last?
Here's a piece of great news for you, Tinder matches and likes last forever.
This means that you can actually match with someone who liked you months ago.
Whether they will still be interested after that much time is another thing so it is advisable that you use the app at least once a week.
On Tinder, there is no time frame in which you need to send a message to your match to prevent them from disappearing from your match list.
Why do I keep on seeing "Tinder user not found"?
When "Tinder user not found" appears on your screen after you have tried to search for somebody you have previously matched with and chatted with it may mean one of two things:
They either deleted or deactivated their profile or they have unmatched you.
You cannot know which is the case since if you got unmatched, that person will not appear on your suggestions, nor will she be able to see you.
Why am I left without recommended matches?
OFL exclusive offers - Check all of them

"Serious Relationships"
"Discreet Hookups"
"Best Course"
"Quick Flings"
"Normal Hookups"
"Our Quiz"
If you are using Tinder and have come around this notification you surely want to know what is it about, and this is why you are asking.
Essentially, it means that you have swiped right or left on each and every person in your preferred age and distance group.
If you are living in a small town this will happen more often than if you live in a densely populated area.
What you can do to solve the problem is widen your location and your age group if you do not mind actually expanding your dating pool.
What is the easiest way to change my Tinder location?
The best thing to do is to use Tinder every time you are on the move-every mile or so, log in and allow Tinder to update your location and find people who are around.
You can also use the Tinder Passport function if you have the ability and will to hook up with or date someone not so close to you.
What does swiping left on Tinder mean?
If you swipe left on a profile, it usually means that you are not interested in them and that you do not want to see their profile anymore anyway.
On the other hand, sometimes we make the mistake of accidentally swiping left on somebody who would actually internet us.
If you are using paid Tinder subscriptions you have the option of reversing the swipe so you would not miss the chance.
If you are using regular, free Tinder, there is no such option but do not fear, there is still a chance that you will see the profile in question again after a while.
Does Tinder show inactive profiles?
The answer to this is yes, Tinder shows inactive profiles.
However, if you are an average swiper, you will never get the opportunity to see inactive profiles since they are very low on your list of suggestions.
For those of you who dug deep, there is a chance of coming across a profile that has not been active in months.
Tinder focuses on its users' success and satisfaction, so what is the point of showing you inactive profiles on the top of the list?
How does my profile get labeled as inactive?
If you have been inactive for over a week your profile will slowly go lower and lower on other users' lists, and you will get fewer and fewer matches since tinder rewards active in-app behavior.
If you desire your profile you will have to deactivate the account, only deleting the app from your phone is not enough.
How frequently does Tinder update my location?
Tinder updates your location when you are active on the app, or actually, each time you log in.
If your location has not changed considerably, i.e. if you are in a coffee house half a mile away from your place, the location will not change, yet a distance of 2-3 km will make an impact and you will be able to see a deck of new matches.
For the location to change it is enough to log in, you do not have to use the app, yet even if you travel and do not use the app in the new town, the location will remain the same.
If you do not want your location to change, you can make that adjustment in the settings option of the app.
How long will I have to be active before I find a match?
The period during which you will have to browse before you get a match can go from a few hours to a few weeks.
The success rate depends on many things, first on the fact would you be satisfied with just any match or do you think about a good quality match which will give you what you came for.
It depends on your gender and the gender you are looking for, on the way you are swiping, and tactics you are using to get matches-do you swipe right on any girl, or are you picky?
And it largely depends on the quality of your profile: the attractiveness of your photos, the content of your bio, and so on.
Will my dating profile keep on popping up if I am not active on Tinder?
Your profile will be visible, but only very stubborn and dedicated users will get to it since it will gradually drop on their deck of suggested users, and the tops of the lists will be filled with active, nearby users.
If you are inactive because you are in a relationship or are not currently using the app, you will still pop up on other users' suggestions.
If you want to not be seen at all, you will have to delete your account.
What can I do if I suddenly swiped left on someone?
If for some reason you have accidentally swiped left on a profile that you might like, or think that persistence might convince her to give you a right swipe instead of the left one this time around, Tinder officials say that there is not much you can do except wait or Tinder to show you their profile again.
This happens according to the algorithm Tinder uses and your age and location settings.
Another thing that you can do if you are absolutely adamant in finding that specific person that you want is set up a new Tinder account, adjust the age and location settings exactly as you have them on your existing profile, and carefully start swiping until you actually see the name and age, and possibly recognize the photos of the person you are looking for.
How can I see who are all the people who have liked me?
If you are a Tinder Gold subscriber you have the exclusive option to see who liked you before you choose whether to like them back or not.
When you are on the app there will be a list of profiles who already liked you in the top right corner of your phone.
You will know that they have already liked you by the gold frame that surrounds their profile.
Also, you will know who liked you when you are regularly swiping if you notice a gold, winged heart next to the user's name.
Swiping right on such a profile creates an instant match.
How can I find out who liked me if I don't have Tinder Gold?
There is a hack for all of you who are not Tinder Gold users and want to see who liked you, but it entails more work, and it doesn't allow you to match with them, but only to see their name and photo, in case you recognize them in the app later.
You can click on the blurred pictures (opened on a web browser) of users who liked you and click Inspect.
A DevOps tool will open letting you see a code. Find the word blur in the code and delete it and voila!
Too much fuss for the internet not savvy? Get Tinder Gold, you will get so much more than just being able to see who liked you.
Is Tinder location accurate?
Tinder officials say that Tinder location is quite accurate, having an error margin of 10ft.
The practice, however, does not support this claim.
There are instances of people who are neighbors being matched but the location says it is much more.
The reason for that may possibly be that Tinder is protecting your exact location for privacy and safety reasons, or that it may be your phone who does not give out the exact location.
This depends on the GPS settings of your phone since Tinder only receives the information your phone collects.
Also, if you are walking or riding, do not expect Tinder to show your location accurately as it will only update when you log in.
Can Tinder show me the same person twice?
Yes, Tinder will show you the same person twice, or even multiple times. There are a few reasons for this:
-you swiped right on them but they swiped left (o you can start again and swipe right)
-you swiped left on them
Both these things happen when there are a relatively small number of users in your preferred range of age located in the same area.
Fix it by changing location when you are commuting or traveling.
– the Tinder algorithm decides who you see based on your settings, location, in-app behavior, and so on, so it is expected that from time to time, you will see the same users' profiles again.
Does Tinder offer both a free and paid membership?
Tinder has both free and paid-for options.
What you can do is download Tinder for free and use it on your iPhone or Android phone (visit the App Store or Google Play Store depending on your device).
You can also visit Tinder.com and set up an account for the web version of Tinder.
The free option gives you the opportunity to use basic Tinder functions like swiping up to 100 profiles a day and messaging, which is satisfying enough for many people.
On the other hand, you can upgrade to Tinder Plus or Tinder Gold. The subscriptions vary depending on the package (1 month, 6 months), and they give you different perks and more functions.
They include unlimited swipes, the Passport function, Rewind, Boost, Super Likes, Likes You feature, and show you all the people who have liked you.
Is Tinder the best app for casual relationships?
If you are single and looking for romance, be it casual or serious relationships Tinder is an app to be on.
It is really easy to use, and its basic version is free so it is worth trying out and seeing how it goes.
It is fun to use and it does not require a lot of your time in a day.
There are millions of testimonials about Tinder's effectiveness, and true stories of how people met.
And although it is mostly considered to be a dating app helping you hook up, there are a lot of stories about couples in long-term relationships and marriages which originated on Tinder.
So, yes, download it and give it a go.
Is Tinder the most popular dating app in the world?
Tinder is by far the most internationally popular dating platform.
It has the largest user database and research shows that there are over 50 million users on a monthly basis.
Tinder is used in almost every country of the world and is available in over 40 languages.
Is Tinder available for everyone?
It is available for iOS and Android users, and as of recently, there is a web version.
Tinder was published in 2012, on September 12th in Dallas, Texas.
It was first available for iPhone users, and later for Android users as well and since 2017 there is a website version.
It is a part of the Match Group which also owns Match.com
Can you set your preferred age range on Tinder?
You can set your preferred age range quite easily by going on the settings menu on the app and finding the age slide.
The age slide allows you to set the age range from 18 to 55+ and you can choose any range you want, it is not sectioned like in many other dating apps (e.g. 20-29,30-39) you can literally pick a number and go from there (e.g 18-21, 36-42)
The more specific you are the more you will be satisfied with Tinder's pick for you.
How does Tinder decide who will see my profile?
Just like it defines who you will see while browsing through the decks of potential matches it defines who will see your profile.
If you do not belong to a girl's search preferences, she will not be shown your profile even if she belongs to your age preferences.
This is to make sure that the chances of both of you liking each other increase.
Can you block someone on Tinder by their real name?
There is no option in which you can block a Tinder user by name like on Facebook for example.
If you know that someone you do not want to see (your ex, your boss, your sibling…) on Tinder is actually using it, you will not be able to avoid seeing their profile if you meet their search criteria (age, gender) or if they meet yours.
Fortunately, on Tinder, an annoying ex will not be able to message you unless you actually match, which requires action from both of you.
As for your boss, you will just have to pretend you did not see their profile the nix time you are at a meeting.