What if I told you there is a way to date online anyone you like anywhere you like?
Tinder is the answer and its Passport feature.
In this article you will learn every detail about:
OFL Top Recommendations based on 100,000+ Survey

"Serious Relationships"
"Discreet Hookups"
"Best Course for Men"
"Quick Flings"
"Normal Hookups"
"Our Quiz"
Let's teleport right in!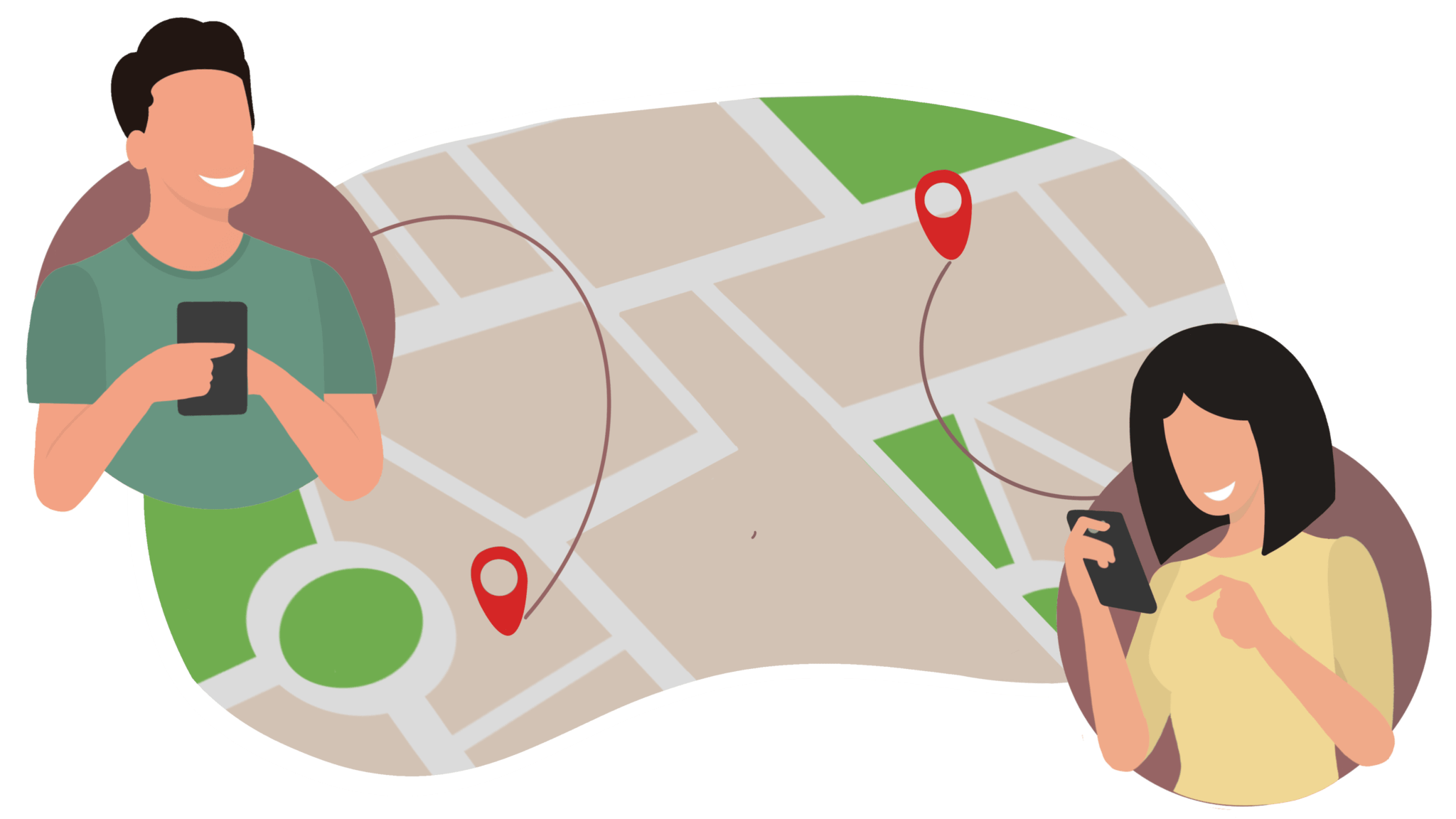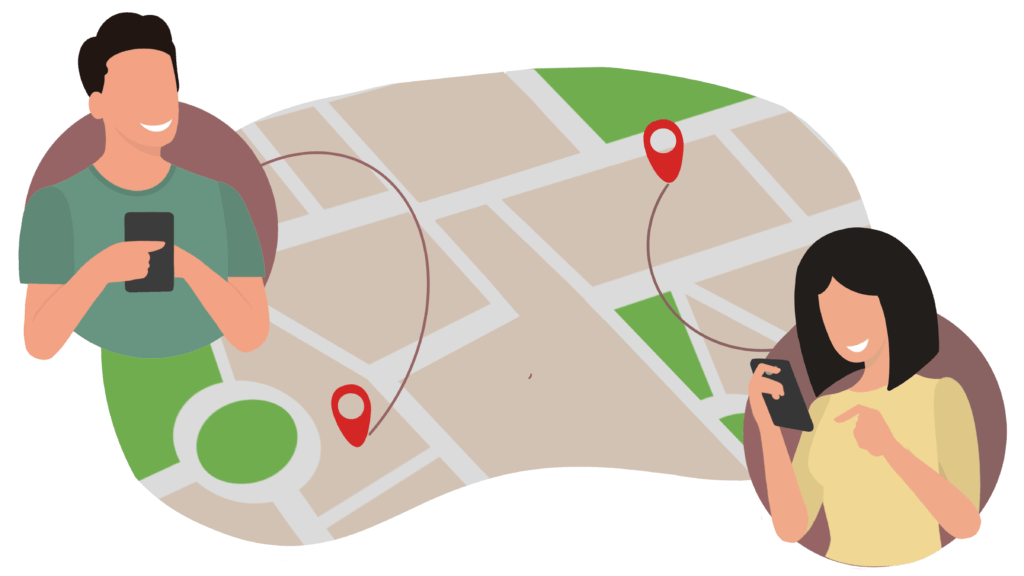 Tinder Passport Guide in Video Form
Audio (podcast) form for those of you on the go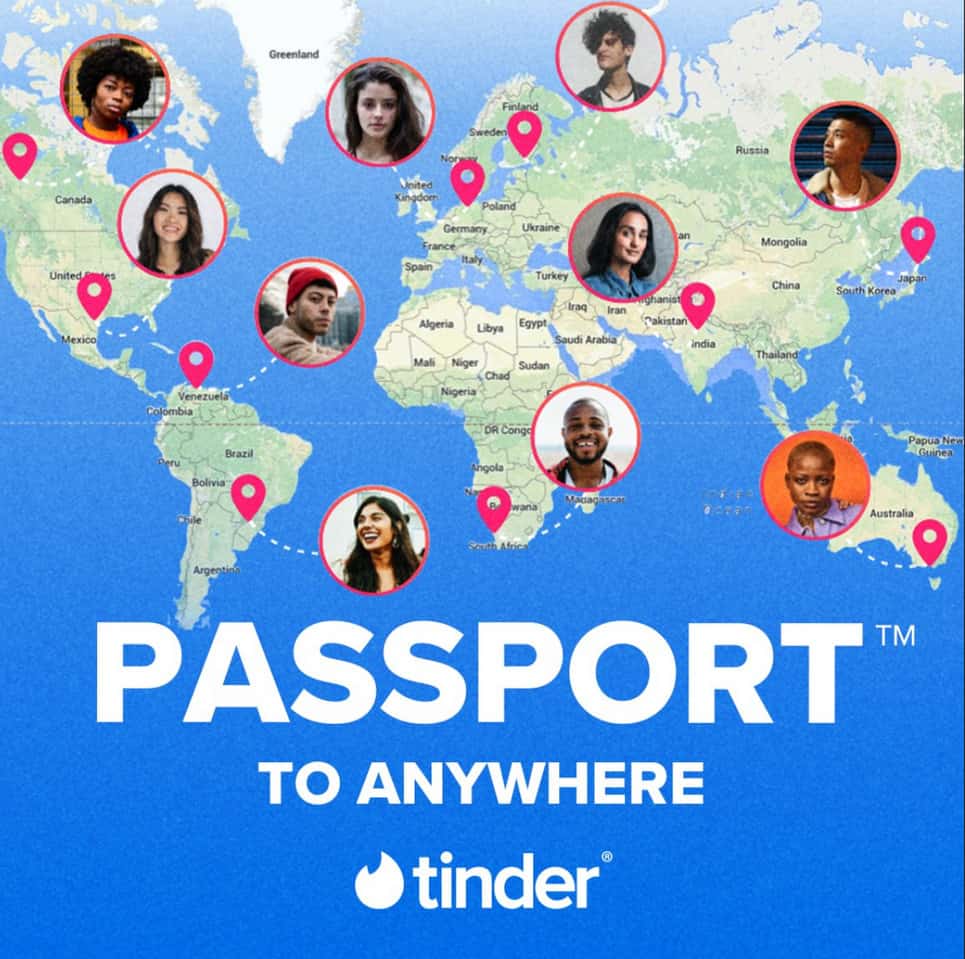 Tell me honestly – don't you feel frustrated by being constantly restricted by the dating options at your disposal?
I mean, there is always the face-to-face approach.
On point, simple, direct.
And, there is online dating too.
Mysterious, curious, intriguing.
But, neither of these seems to suffice.
In a way, both are constricting.
Looking in a broader sense, they stifle your freedom of choice.
I am aware you will say, Nah, there are too many choices out there!.
OFL Top Recommendations based on 100,000+ Survey

"Serious Relationships"
"Discreet Hookups"
"Best Course for Men"
"Quick Flings"
"Normal Hookups"
"Our Quiz"
And, indeed there are.
But, you have to focus on what's immediately in front of you while there's so much more to explore out there.
Ok, guys, I'm sure you already know all there is to know about Tinder and its basics.
While people tend to use apps like eHarmony when seeking serious relationships and apps like BeNaughty or Ashley Madison when they are seeking a one-night-stand, Tinder has found a way to bring both together in one great app.
We're all there, aren't we?
You know it's a location-based app that lets you navigate through profiles of people by swiping them left and right (left for Hell, no! and right for Hell, yeah!).
After that, you can establish a contact (just don't use any sleazy lines, be original) and see where it goes.
A cool thing about the app is that you can use it either for some meaningful relationship or casual hookups and one-night stands.
Just be clear about it from the start to avoid any unnecessary complications in your love and sex life.
You also know that Tinder, as a download for Android or iOS in its basic form, is already fully functional.
However, the two paid upgrades offer all the more fun in your quest for a perfect match.
Or at least, an interesting one.
Namely, Tinder offers the Plus upgrade and the Gold one too.
I will not go into a detailed description of these since you don't need it for the purpose of this article.
But, I will deal with only one feature instead that is offered by both of these upgrades.
Tinder Passport, AKA location change, is a great addition to Tinder that was first offered by the Plus upgrade and then automatically included in the Gold.
Of course, you had to pay for it. (had to be the keyword!)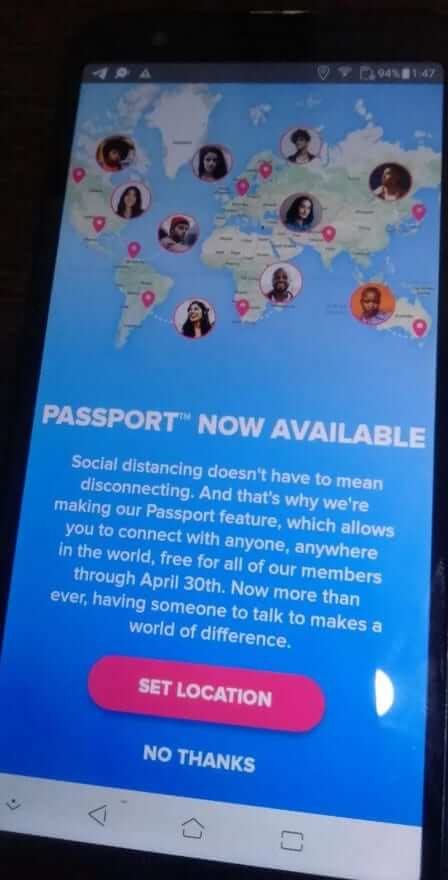 Now, remember at the beginning of this section when I said Tinder is a location-based app.
So, how does this Tinder feature work?
Well, this practically means that the app only shows the people in your vicinity who use the app as well and have active profiles.
This is the limiting side of the app I was referring to.
Now with the Passport feature, you can bend the rules and stay let's say in NYC while setting your location on Tinder as if you were in Ibiza.
Awesome, isn't it?
This is what the Passport feature is all about.
You can temporarily change your location to virtually any place around the world and swipe locals all day long.
Or to put it in the classy Tinder words, "Passport is a premium feature that allows you to like, match, and chat with others around the world by simply searching for a city or dropping a pin on the map."
A hot and steamy Álvaro from Barcelona, sexy Antônia from São Paulo, or a lovely Valentina from Moscow… are all there for you, depending on your preferences.
Anyhow, you got it from all this writing that the Tinder location change comes at a price.
Or better, it came with a price.
Now, you can get it for free, believe it or not.
Just, hurry up to use your opportunity since we can't be sure for how long this will last.
The coronavirus pandemic has brought great misfortune upon us.
We have to #stayathome, take precaution in everything we do and, above all, we must stay away from each other.
I think the last item on my list is what makes us all the more frustrated.
If you have to stay at home socially distancing yourself from others, well, that means a dry spell for you until further notice.
Unless you're stuck with your bae, provided that you have one.
If not, you can always go solo, but that loses its charm after quarantine day No. 2.
Luckily, Tinder yielded under pressure and has made its Tinder passport option available to all of us troubled souls out there.
As a consequence, beginning of April, Tinder announced that the location change feature, previously available to paying members exclusively, is now available to all and – FOR FREE!!!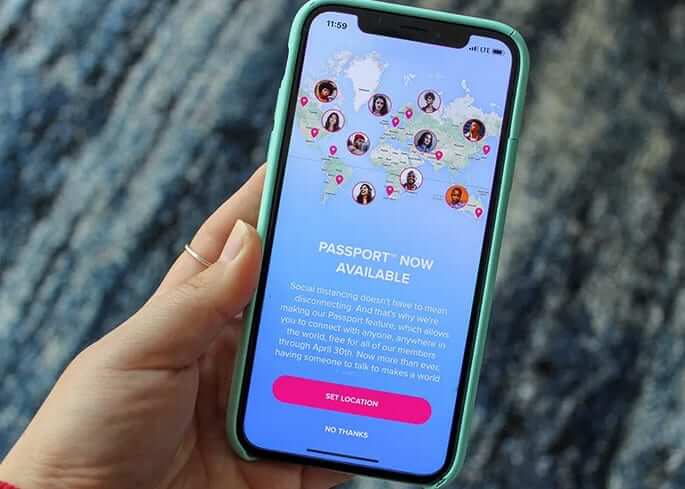 So, you can keep some dollars in your pocket and enjoy a free swiping experience as if you were in the middle of Paris while actually staying comfortable in your own bedroom far across the world.
How to change location on Tinder? you will now ask.
Indeed, how do you do that?
I already commented on the fact that Tinder Passport use to be a paid feature that you get when you upgrade to either of the premium options.
Chances are that things will soon go back to what they were before.
So, to use the advantages of Passport, first, you had to purchase the upgrade and then go to your settings where you could change your current location and set it to any corner of the world.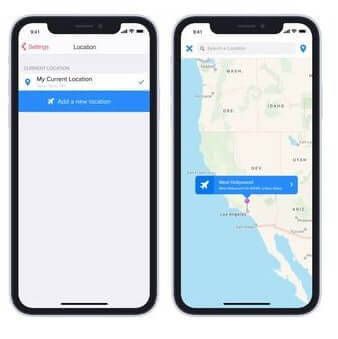 You know that Tinder is present in over 190 countries so you can use its Passport to "travel" anywhere you like.
Now with the location change feature being free on Tinder, you can obviously skip the purchase of the upgrades.
Before going straight to activating your Passport feature within Tinder, you need to make sure that your app, whether for iOS or Android is fully up-to-date.
Otherwise, you might experience some troubles with the activation.
After taking care of this trifle, you can focus on the main dish that is served to you for free.
All you need to do now is open your profile and tap Settings.
Then scroll all the way down and find the Location section.
Tap this and enter any city you like as your current one.
Note that you can't set multiple locations as your current ones.
You can only choose one at a time.
The app will soon display the new "locals" on your screen and you can start chatting people up.
Eventually, when you feel like you have exhausted all the potential and you decide to move, you just need to repeat the steps described above and you're good to go.
After this, your profile will still be visible to the old locals within the next 24 hours after the latest location update.
This basically means that once you move to Helsinki after Rio you will lose all those matches made at the previous location.
Hence, make them count!
Well, the only natural and logical step after you activate your Passport and get the visa to any country, it's time to make the most of it.
Swipe and swipe and swipe right.
Always swipe right.
Beggars can't be choosers, right?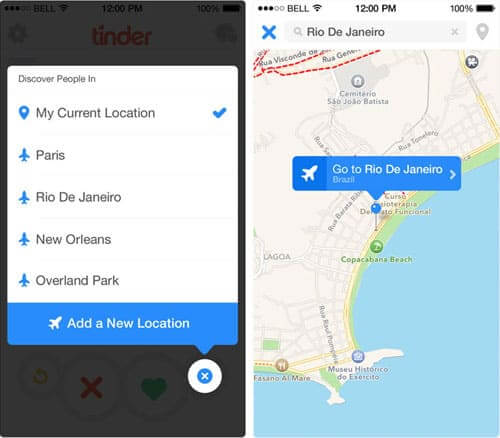 Obviously, you will have many matches to have fun with so you can eventually choose who to get in touch with.
You are the one who needs to make it all about the quality, not the quantity.
Don't be afraid of being rejected, because you won't.
The people on Tinder are open to international dating and they like to have fun with foreigners even if it is only online.
Just take into consideration the cultural differences when approaching different cultures.
With some people, it will be ok to bring sex up in the second conversation while some others will not be that open at first.
It is a flaw in human nature that when we have so many options we get stuck and don't know what to choose.
We often get so overwhelmed that we simply decide to drop it all.
The same applies once you activate your change Tinder location.
Tinder global is exactly what we needed now and you are truly missing out quite a lot if you don't opt for this feature.
For all those of you feeling overburdened by all the possibilities, I have just the thing for you.
So, if you are struggling with where to go, here are some of the best places you can choose as your current location and try meeting locals there.
Somehow, the Tinder rates, popularity, and a number of users significantly increased in countries such as Germany, Brazil, and France.
Of course, these are broad geographical terms, so this is where you need to be now.
I will name a few destinations and give you some fun facts that will be useful to you. And, of course, to motivate you additionally.
Brazil is an amazing country that can brag with all sorts of natural beauty.
This can be applied to any aspect of what makes Brazil Brazil.
Their ladies are among the hottest women on earth and their men do not lag behind.
While it is true that their temperament varies from yours, you still need to give a chance to sexy Brasileñas and Brasileños.
Now with Tinder search by location, you will finally get a chance to experience them first-hand and see how to seduce a hot Brazilian girl or make a Brazilian Man fall in love with you.
Speaking of temperament, the fiery Spaniards are partially guilty of Latinas and Latinos being the way they are.
So, we have them to thank for some of the hottest men and women on earth.
As for Spaniards themselves, hm, well, how to put it?
OMG! Is all I'm gonna say.
Some of the hottest actors and singers come from Spain.
And their women are nothing less attractive.
Dating Spanish men or women comes with many perks and now with the Passport feature you can swipe attractive Spanish people as long as you please.
You can thank me only after you have found yourself some sexy Spanish lady or gentlemen to make your quarantine days shorter.
I know we tend to see the Brits as posh (look, I used THEIR word!) and obnoxious people who are all about the rules, rules, rules, and rules.
But, have you met a genuine Brit woman or man?
No?
Get to the Tinder location settings and set it to Britain and see the Brits in a completely different light.
They can be funny too, believe it or not!
Seriously, Britain has a lot to offer in terms of international dating (hmm, is it international, though, if you are from the USA?) and their men and women are easy to fall in love with.
Ah, the French and their French kiss!
And the Eiffel tower…and the city lights…the capital of romance…
You do not need more convincing to change your location to Paris and have fun seducing beautiful French women and/or their handsome men.
Istanbul is most likely among the most culturally diverse cities in the world.
It is a city that brings Europe and Asia together and has so much beauty to offer.
This natural beauty is equally imparted to both the landscapes and the people living in them.
Istanbul should definitely be among your chosen locations since you will be in for a completely different dating experience.
Women from Istanbul will make you feel like the king in the house and the Turkish men will make you their queen.
By the way, boys, Harem days are gone.
6. Buenos Aires, Argentina
Buenos Aires is definitely one of the most fascinating cities in the world.
It is the Latin American city that never sleeps and neither do its men and women.
Next, this is a place where it's quite normal to kiss publicly in clubs.
Feeling interested already?
Well, you will not be able to experience this quite yet (stupid Coronavirus!), but, you can chat and seduce their men and women at any given time of the day after you activate the Passport feature on Tinder.
How so?
Well, there are some tips and tricks that will get you right where you need to be.
And, that's Buenos Aires.
Oh, CDMX!
I don't even know where to begin!
I just know that once you get there, you'll never want to leave.
And, now with Tinder Passport, you will get a gist of how things are with these lovely people.
Anyways, their women will exhibit all the perkiness and fire of Latinas and will be loving and kind at the same time.
And while seducing them, you'll be the one who got under their spell (not literal, of course!)
As for men and making them fall in love with you, they will make you the lady of the house if you want to and he'll do anything to keep you happy.
And, besides, he won't say No to La Gringa tan Buena.
And finally,
Because you gotta love thy neighbor!
Seriously, if you want to meet some independent, sexy, educated women, Canada is your target.
As for your male neighbors, men of Canada are full of understanding and are unburdened by the traditional male-female roles.
Put Toronto on your Tinder map with Tinder Passport and enjoy a once-in-a-lifetime experience.
And, who knows, it's relatively close so you don't have to end with the virtual relationship only.
The Benefits of the Passport Feature
As you can figure it out all by yourself already, one can draw multiple benefits from the Passport feature.
If you truly want to be grumpy and nagging, you can even find some downsides, but why would you do that?
We are quarantined, so let's look at things from the bright side.
As for the good sides of the Passport/Location change on Tinder, these are the best of the best.
Just to sum up briefly, you use to have to pay for it when upgrading to Plus or Gold.
Now, you just need to update your app and go straight for the Passport feature.
2. Makes your quarantine days well-spent.
Being alone during quarantine might seem like bliss at first, especially if you are struggling with a stressful job or interpersonal relationship.
However, as days go by, you feel the pressure of your thoughts and you'll wish for someone to be there with you.
While the people you already know bring the familiar topics and routines in your life, Tinder Passport will take you to places you've never been to before and, sadly, you most likely never will.
It will get you rid of boredom, and it can bring some newly discovered joy to your life.
3. Meeting other culture(s).
I won't talk about meeting (any) new people since you can do that with plain Tinder.
On the other hand, Tinder Passport will show you the people living different lifestyles who fit some other frameworks from what you are not used to.
And this is good.
Being different is good.
The folks from Europe will teach you some forgotten values and how to let go of the work stress.
The boys and girls from Asia will bring to you the ancient art of simple living forsaking the material.
The people of Africa will make you appreciate nature and the world in all its creation.
The Aussies, well, they will teach you how to surf J
4. You can make lifelong friendships.
Ok, I know you are on Tinder to have some fun.
But, under the circumstances where we are all fighting the invisible enemy, everybody is searching for understanding and support.
So, with Tinder Passport you will inevitably meet people from far across the world and your communication does not have to stop once you decide to relocate.
Having said this, there is another point I need to inform you about before we officially wrap this up.
Or, is not knowing a language a great obstacle in your endeavors to get to know someone through Tinder Passport?
I will not lie to you.
The answer to the question above is most likely Yes, it is?
Communication with foreigners relies on the fact that you share a mutual language.
In its absence, you can either forsake the quest or find a way around the obstacle.
First of all, we live in the 21st century.
We are dating online so I don't see a reason why not to find a solution for this problem online too.
Once you are matched with a Zeynep from Turkey, she will immediately understand you are not a Turk even though your profile says you are near.
From here you have two options: a) you can act crazy or b) you can choose honesty and let her know you're nowhere near as a matter of fact.
And she'll be cool with it.
But, what to do when it comes to the communication itself?
Sorry, but it is understood that you speak English, maybe a little Spanish and that's about it.
And you meet your Zeynep.
Although it's somewhat unlikely for us Americans to understand this, people from around Europe, Asia, or Africa speak some solid English.
This is definitely a more typical case though you'll still encounter such minor instances when people don't speak your language.
There is no reason for you to be high and mighty here since you don't speak their language either.
So, your best shot here is to resort to online translating options such as Google Translate.
Although it's a machine translation, it will still work for those introductory lines.
Besides, most of the people from the other side will appreciate this and will give you a higher ranking among other foreigners who do not show the same level of interest.
Finally, once you realize that you truly like the girl/guy on the other side, you can move your communication to a higher level.
From Tinder, you can go to other forms of online communication and resort to apps such as WhatsApp that will allow you video calling, chatting, exchanging content.
Maybe even some phone sex, why not?
Final Word on Tinder Passport
Obviously, social distancing does not have to hinder your love life as much.
Being physically apart from each other means that we can go for the advantages of virtual life.
With Tinder Passport activated you can date anyone you like from anywhere you like.
So, love safe, have sex safe, and #staysafe!
Frequently Asked Questions