Tinder has risen to fame in less than a decade of registering its presence in the online dating world.
Ranking among the most popular dating apps today makes it even sexier.
In collating Tinder statistics, we considered:
OFL Top Recommendations based on 100,000+ Survey

"Serious Relationships"
"Discreet Hookups"
"Best Course for Men"
"Quick Flings"
"Normal Hookups"
"Our Quiz"
Without any further delay, let's get started!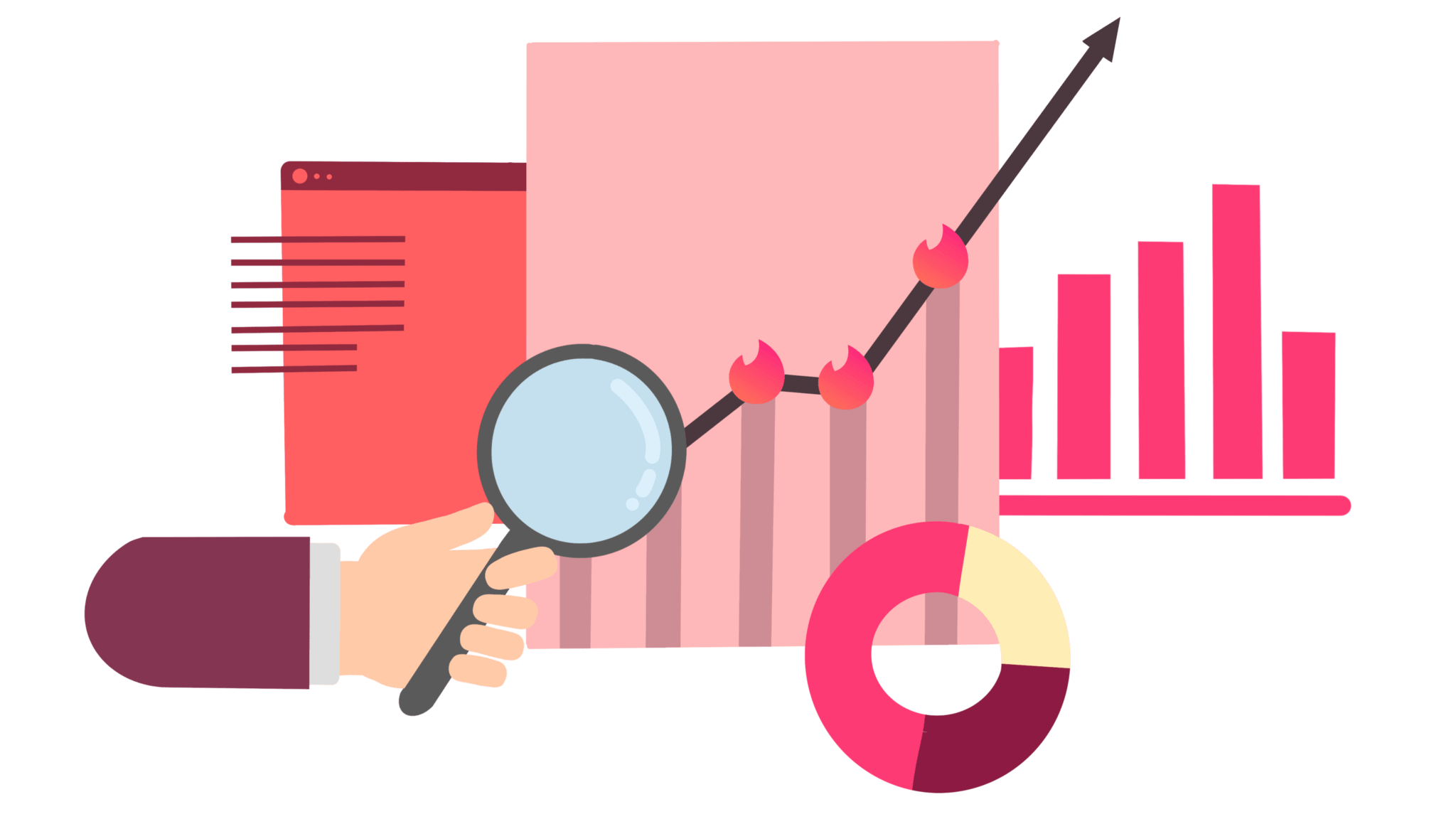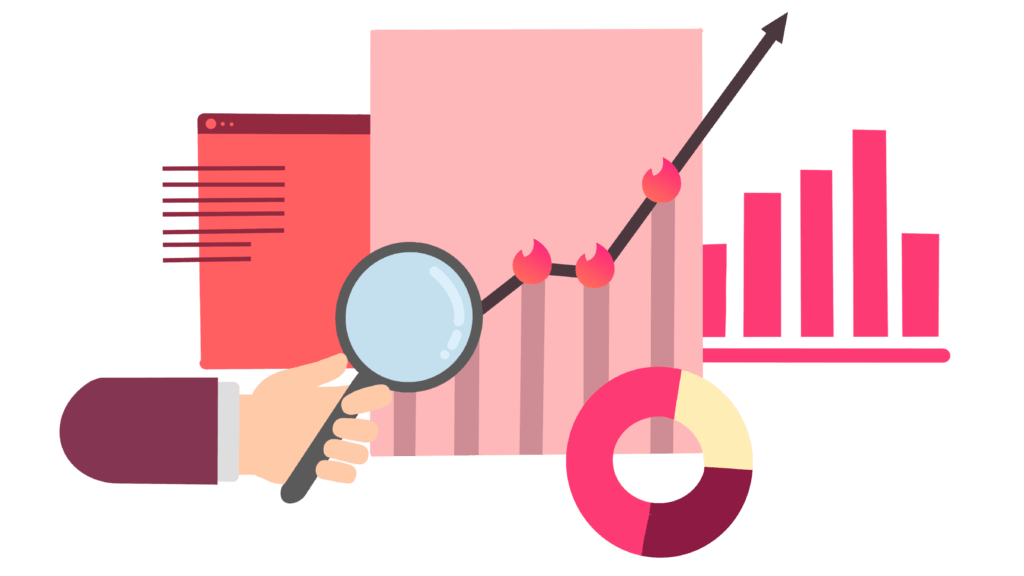 Tinder Statistics in Video Form
Audio (podcast) form for those of you on the go
Some Staggering Tinder Facts
There are 57 million Tinder users, 62% of which are male, and only 10.3% of which subscribe to Tinder Plus and Tinder Gold.
Tinder is available in over 40 different languages.
Tinder has users from 190 different countries and is believed that it's the most tolerant dating app in terms of race, gender, and sexual preference.
Since its' launching in 2012, there have been over 20 billion matches on the app.
About 13.6% of matches might lead to marriage.
Funny enough, 30% of all people who use Tinder are married.
Over half of active users are using it at around 9 pm.
The daily average of logins for active users is 4 times a day.
A study found out that approximately 12% of male users are from the LGBTQ+ community compared to only 0.01% of female users.
63% of male users message their matches within 5 minutes, compared to only 18% of female match users.
Today, the online dating site/app is worth roughly about $10 billion and it's getting richer by the swipe.
How Long Has Tinder Been Around?
Tinder was launched in September of 2012 and has become one of the most recognizable dating apps.
They range from people looking for a quick fling to Serious relationships, and it is not only for hookups (like BeNaughty or Ashley Madison) or only for serious relationships (like eHarmony).
Tinder's parent company Match Group, Inc. (also owned by another company IAC) is also the owner of popular dating sites like Match.com, Hinge, Plenty of Fish, OkCupid, among many others.
Just 2 years later, since its initial release, the app (both the ios and Android versions) has accumulated over 1 billion daily swipes and it was as of 2013 that it became one of the top 25 social network apps.
Tinder's interface is quite simple to use, and setting up your profile takes roughly 10 minutes.
You can swipe right on profiles you want to match and swipe left to the ones you don't and when someone also right swipes you – it's a match!
This feature was a novelty in the dating app world – so the Tinder app is considered to be the first swipe app.
Many apps have copied Tinder, but Tinder is known for having a lot of features that other apps don't, such as Tinder Passport – which allows you to change your location/country.
OFL Top Recommendations based on 100,000+ Survey

"Serious Relationships"
"Discreet Hookups"
"Best Course for Men"
"Quick Flings"
"Normal Hookups"
"Our Quiz"
Also, there's the "Super Like" feature, which lets your match know that you're quite fond of them, and also the Instagram integration, which lets you link your Instagram profile to your Tinder account profile.
All of these features put together make Tinder one of your best options when it comes to online dating because there are so many ways you can interact with other users that it's simply too captivating not to try.
So Tinder has been going strong for almost 8 years now and has surely brought together millions of people.
The first statistics we're taking a look at is who uses Tinder – so we have a clear view of the age and gender ratio, and also the figure of Tinder users in the world.
How Many People Use Tinder?
In regards to how many users Tinder has, in 2018, TechCrunch estimated there is a minimum of 50 million Tinder users.
However, according to an article from the BBC in the same year, there are about 57 million Tinder users.
Because no new statistics are available, a rough estimate of today's number of Tinder users is from 60 to 65 million.
What's more interesting is the number of Tinder users who are subscribed to the premium version.
Supposedly, we can see from the Match Group report from 2019 that there are 5.9 million premium members or about 10.3% of total users, but considering that with Tinder premium subscription users get a lot of features, this number is quite low.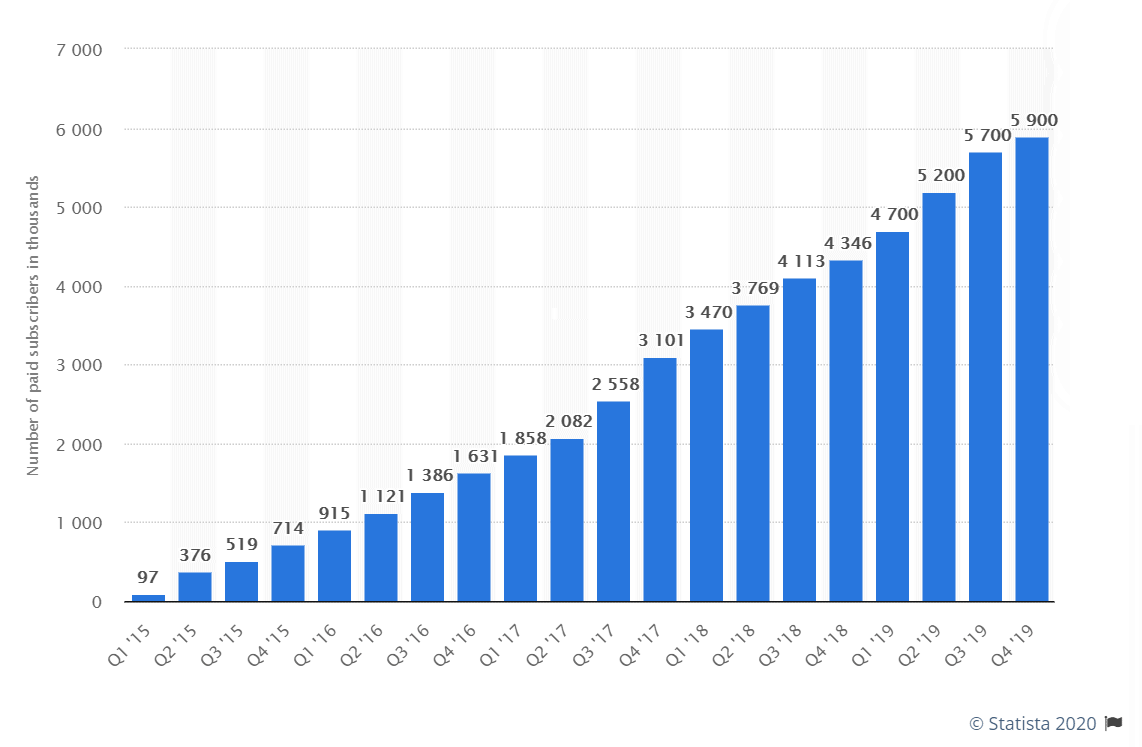 Tinder International Statistics
A breakdown of Tinder's online dating statistics.
Tinder is an international dating app used in 196 countries but is always competing with other dating apps so it is hard to say that it's the #1 dating app in the world, but it's certainly in the top 5.
The countries that use Tinder the most are Brazil, the U.K., and the U.S.
Surprisingly enough, it is estimated that 10% of all the people who use the Internet in Brazil also use Tinder – as was the evidence from a survey done by eMarketer in 2017.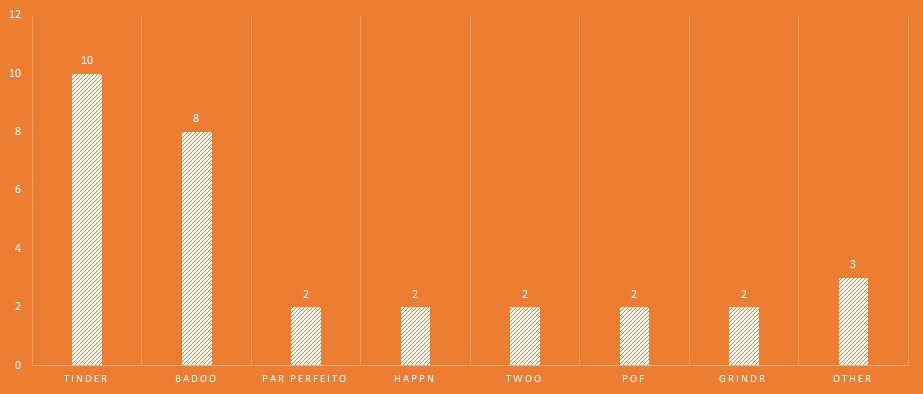 BBC has reported that Tinder was the most popular dating app in North America and also Europe.
But it is known that Europeans use a vast range of dating apps, and the numbers are split between Tinder, Badoo, Lovoo, and Frim.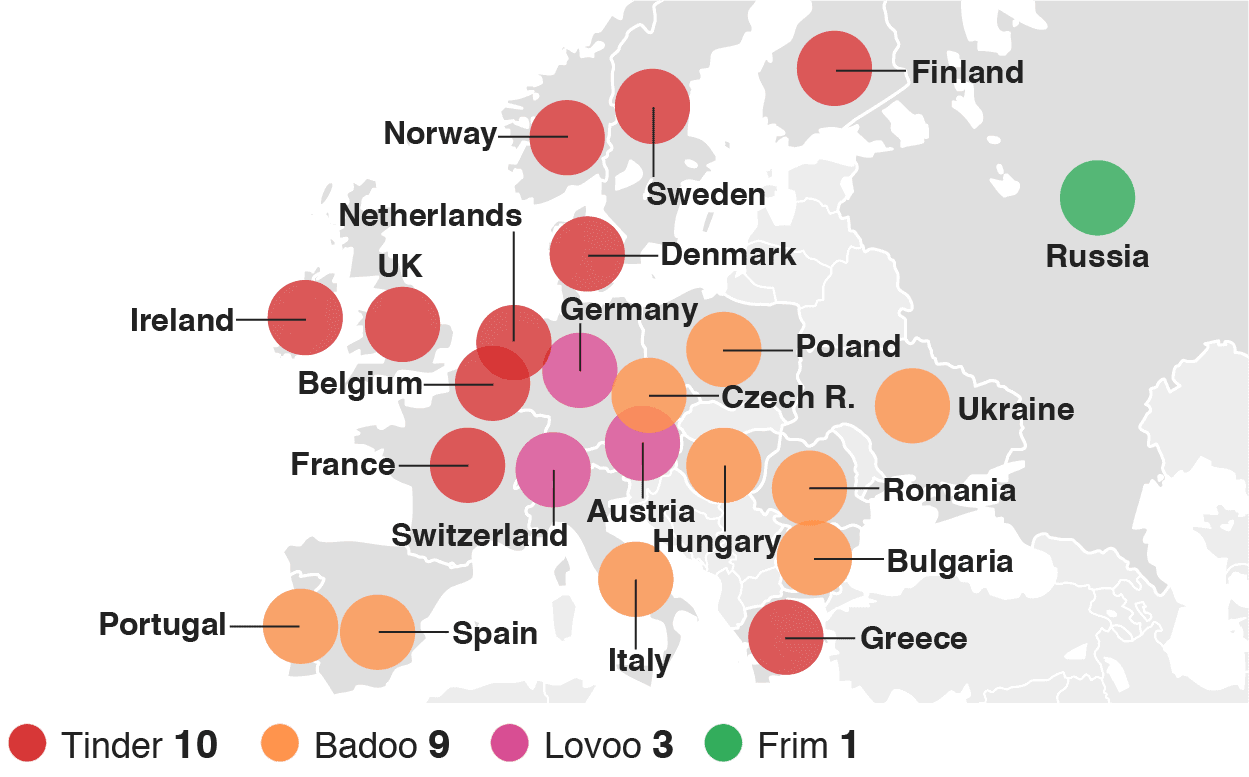 However, if we look at the same reports from BBC, we'll see clearly that a map showing Tinder analytics was done through a survey in 50 countries from 2015 where they've analyzed the most downloaded dating apps that Tinder is falling short behind Badoo.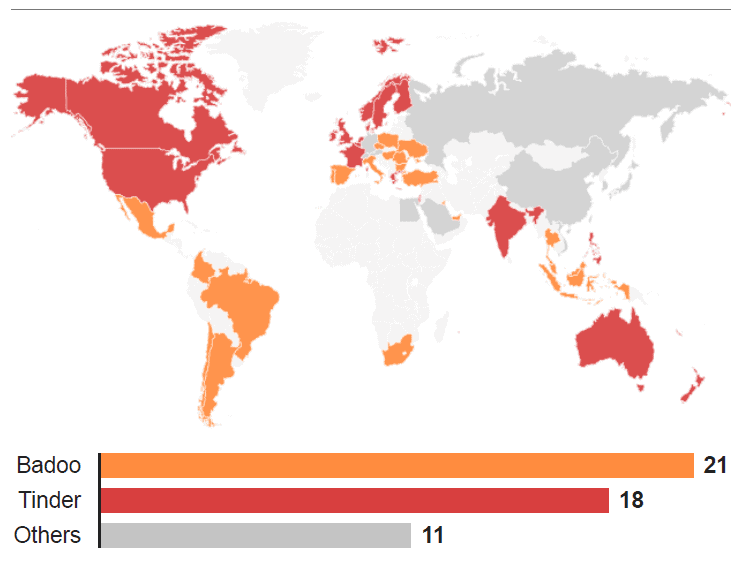 However, even though Tinder isn't the top dating app, it's still predominant in the Northern hemisphere and English-speaking countries and boasts of a large user base.
Because Tinder is a relatively new mobile app that brought a new way of communicating and meeting people in our Golden Age of Technology, it shouldn't come as a surprise that the vast majority of the dating app users are young people.
According to a survey from 2015 done by GlobalWebIndex, the most dominant age group which uses Tinder is the 25-34 year-olds one which is estimated to make up 41% of all Tinder users.
The runner-up is the 16-24 age group (or Generation Z) which makes up 39% of Tinder users.
This leaves us with 20% of Tinder users who are older than 35, and from that 20%, 15% are between the ages of 35 and 44, 4% are between the ages of 45, and 54 and only 1% are between the ages of 55 and 64.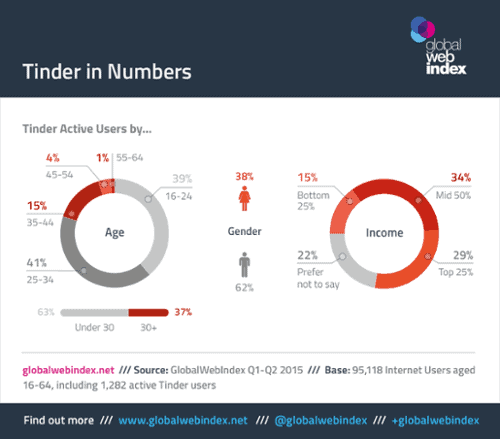 However, as of April 2020, Tinder data from Statista shows that 15% of US Tinder users are between 18 and 29, and 19% are between 30 and 44.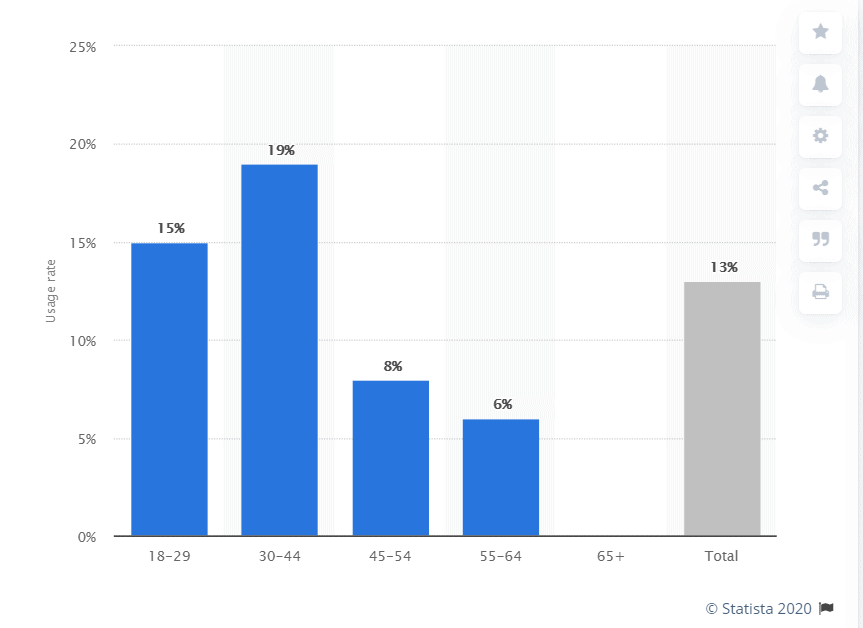 This might mean that there might be a drop in the popularity of Tinder among millennials in the US.
But, globally millennials use Tinder more than any other dating app, as it's shown in a survey conducted by Simple Texting: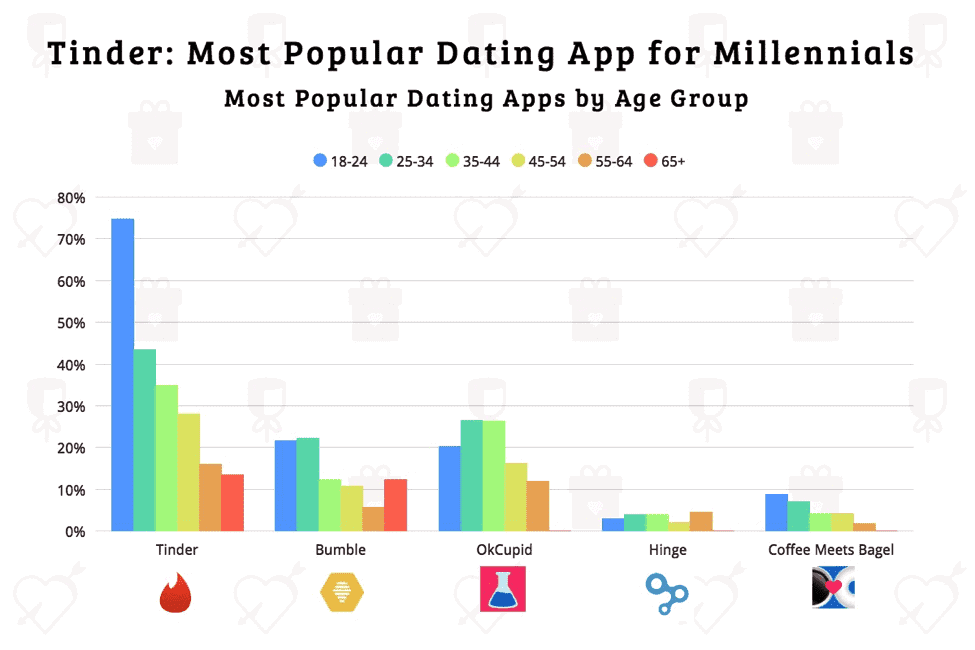 These are the statistics for men vs women who use Tinder.
As you can see, the same survey also suggests that Tinder consists of 62% male users and only 38% female users.
In the U.S, according to Statista, the numbers are quite different, and it shows that 78.1% of Tinder users are male, and only 21.9% of them are female.
However, this is nothing in comparison to the situation in the U.K, as statistics from Ogury show that the Tinder male to female ratio is 9:1 and that men take up about 85% of total Tinder users.
Match Group hasn't published any specific data concerning racial diversity, and the reason being is that Tinder doesn't have a race filter, unlike many dating apps, so it doesn't collect such data.
As far as we know and the only relevant data we could find is that interracial marriages are on the rise, and it's all thanks to dating apps such as Tinder.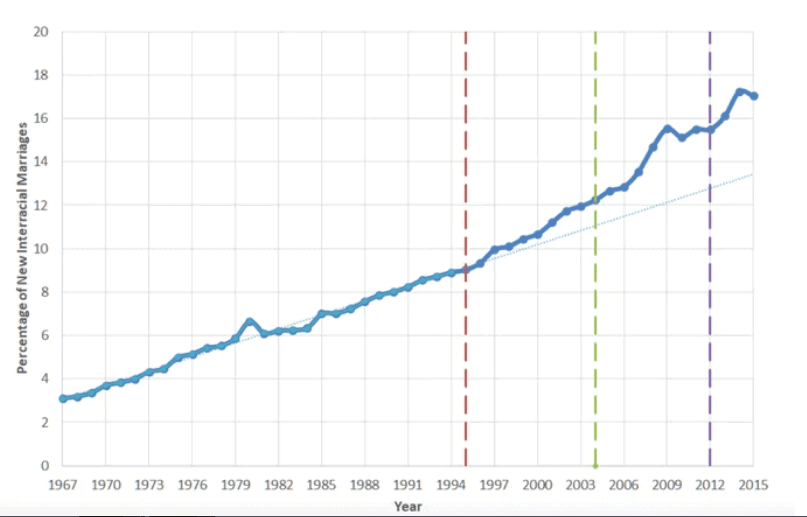 A study from Cornell University claims that because online dating is exposing us to more strangers and is changing our pattern of human interaction, we're more likely to date and marry people of different racial backgrounds.
Global Tinder Survey has also got some interesting results.
The study reported that more than 71% of respondents think that Tinder is the most racially tolerant and diverse app and 77% are unprejudiced about interracial relationships.
Tinder hasn't always been treating people from the LGBT community nicely, and it was only in 2016 when Tinder added an option for multiple genders and sexual orientations.
The app had succumbed under pressure because there were reports back in 2015 that Tinder banned transgender people.
A lot of people who put transgender got banned because their profile was reported by other users.
Tinder said that they've checked every report individually and banned the ones they've seemed were breaking the app guidelines.
Nonetheless, today you can choose between 9 different sexual orientations, and Tinder seems to be one of the most liberal dating apps on the market.
Now that we've gotten the drama out of the way, let's look at some numbers.
The Tinder stats for LGBT people aren't that impressive.
The Royal Ottawa study showed that just 12% of male Tinder users identify as being homosexual – which is still high in comparison to the 0.01% of female users.
But these numbers shouldn't surprise us as there are multiple apps such as Grindr and Her, which are contributing to the LGBT community having their dating platforms.
Even though nowadays dating apps are on the rise, it seems as if people just use them for fun instead of looking to date new people.
It seems that Tinder is being viewed as just one other type of social media alongside Instagram and Snapchat where you can browse through pictures of strangers and get your dose of serotonin for the day.
But let's see what the data says.
Tinder and College Students Statistics
Because the majority of Tinder users are college students, Tinder released the Tinder U back in 2018, which was created specifically for them.
You could only access Tinder U through your college e-mail and only see other students from your college or colleges in your area.
Despite this, college students still aren't too keen on going on dates, and they see Tinder and other dating apps as ego-boosters as this graph from LendEDU clearly shows: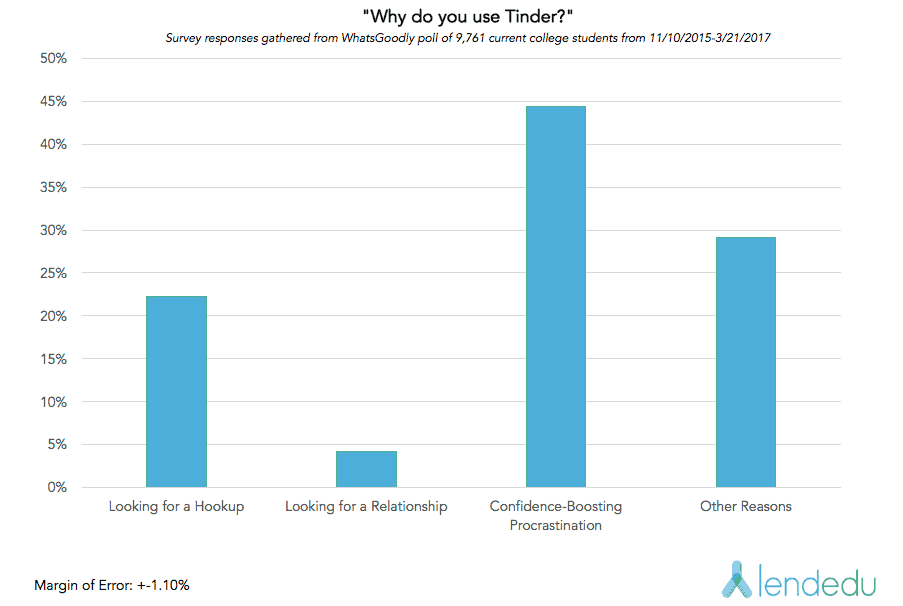 As you can see, hooking up is the 3rd reason why college students use Tinder.
The same source has also done a survey that asked students to compare Tinder and Bumble and 40% of them said that they use Tinder to hook up and Bumble for dating.
54% said that they don't see the difference between the two apps.
The evidence is clear.
Tinder and other casual dating apps aren't used for what they're intended to be, and college students see them as a form of pass-time rather than a chance to get a date.
Tinder and One Night Stands Statistics
Simple Texting has surveyed the topic of the link between online dating and casual sex, and, although this survey wasn't specifically aimed towards Tinder users, it shows the experience of online daters.
The results were surprising.
23.6% of the respondents answered that they've had 2 or more one-night-stands, while 52% said they've had none.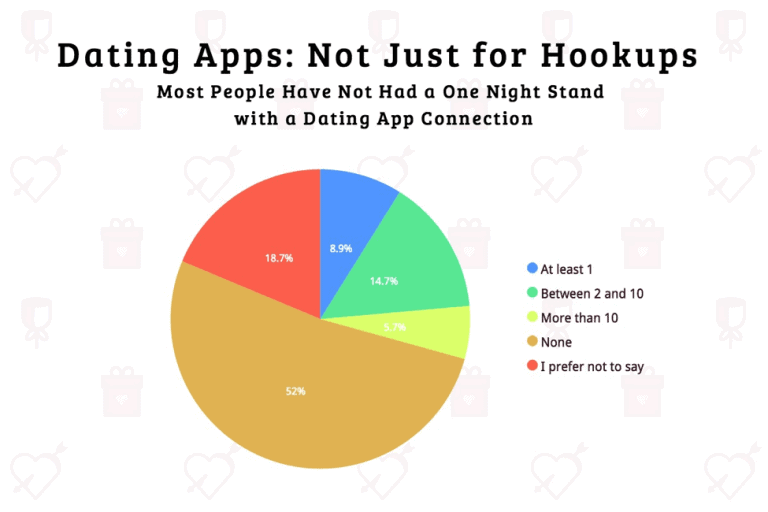 And although the respondents used multiple dating apps, Tinder was the most used.
What's even more surprising is that the high percentage of respondents who answered they've had 0 one-night stands applies to both genders, but in other categories, women tend to have more success.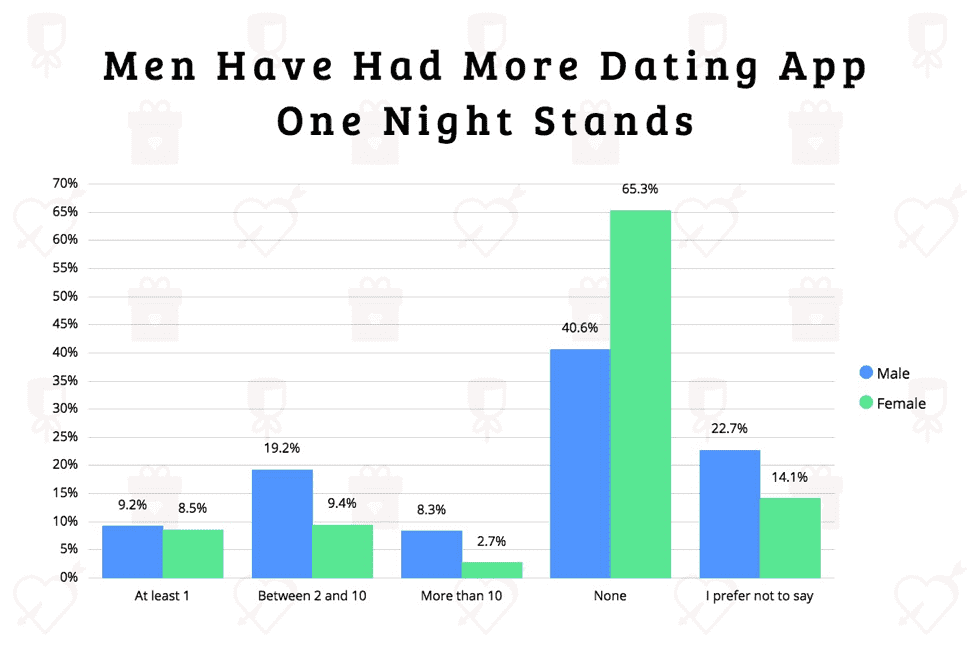 So if online dating apps users, in general, aren't so successful at getting a one-night stand what do people use Tinder for then?
Have they even met someone using Tinder?
Tinder and Real Life Dating Statistics
Evidence shows that it might be true that Tinder and apps like Tinder are used primarily for boosting one's ego and not actually for getting a date.
A survey done by LendEDU has shown that over 70% of Tinder users have stated that they didn't meet their matches in real life.
However, another survey was done by Modern Dating Myths which had 7072 respondents and showed some staggering results.
95% of users have reported getting a date with their match in the course of 7 days after matching.
44% said that they've ended up in a long-term relationship after matching, and if we compare this percentage with the 42% of offline daters who also ended up in long-term relationships, the difference isn't that high.
What's even more interesting is that about 93% of the respondents, when asked what they thought was important in a relationship, answered that loyalty was their primary value.
The bottom line is that even though Tinder users do want to hook up or even commit to a long-term relationship (although the survey showed that only 15% of users have committed to someone in a month) that there are still more people who end up single, than who ends up dating.
So what do the single people of Tinder have to say?
Tinder and Single People Statistics
According to Cosmopolitan, a survey was done by Morar HPI which included 1000 young adults who use Tinder between the ages of 18 and 25.
They wanted to see how the respondents view being single while also using the dating app.
72% reported that they choose to be single and what's even more shocking is that 81%, of which 47% were women and 34% were men, said that the benefits of being single out-weighted the benefits of a romantic relationship.
When asked why they don't like the idea of settling down, 61% of women and 46% of men answered they don't want to make the mistake of ending up with the wrong person.
25% of women and 17% of men reported feeling empowered by their choice to be single.
Another survey was conducted by Global Dating Insights for respondents between the ages of 18 and 35, and it showed that 68% of women and 56% of men said that loyalty is their number one priority.
However, 64% of women and 51% of men also want independence from their partners if they're going to end up in a relationship.
Sadly, the numbers are proving that most Tinder users just use the app out of pure boredom and to make themselves feel better rather than to engage in a real relationship.
Now that we've pointed out key data concerning who uses Tinder and with what intent, I want to redirect your attention to the topic of how Tinder users interact with the app.
It won't be easy to pinpoint exactly all the numbers accurately, as they change from swipe to swipe and match to match, but we'll try to at least get a rough estimate.
Anyone who knows how Tinder works should also know how easy it is to spend those 100 daily swipes but could you imagine that Tinder has reported 1.6 billion daily swipes.
Now let's calculate this real quick.
If there are about 57 million people on Tinder and 1.6 billion daily swipes, this means that there is an average of about 28 swipes a day.
However, not all users are active every day, and considering that Tinder is reporting having 56% active users each day, which is about 32 million, this gives us the final number of 50 daily swipes.
And we can go even further by calculating the number of daily swipes from premium and non-premium users individually, but because we don't have the data of the total number of premium members who use the app daily, we don't want to make a false estimate.
According to Tinder, on average, there are 26 million matches per day which means that about 46% of users get a match each day, and considering that the majority of the users are heterosexual men, this percentage is quite high.
Tinder also claims to have accumulated over 43 billion matches since it launched in 2012 and the company says that it is responsible for 1.5 million dates each week.
To put things into perspective, Simple Texting has done a survey which shows that about 13.6% of online matches can end up in marriage so even though this percentage doesn't have to apply strictly for Tinder, still that's a whole lot of marriages.
When it comes to the number of Tinder matches that male and female users get, the numbers get quite complicated, to say the least.
A Tinder study was done by using male and female profiles – to see how many matches both genders would get over a certain period.
The study showed that women tend to get about 400 matches within an hour compared with not even 100 matches using male profiles.
What's even more interesting is that over 4 hours, the female profiles got almost 700 matches, while male profiles got just around 200.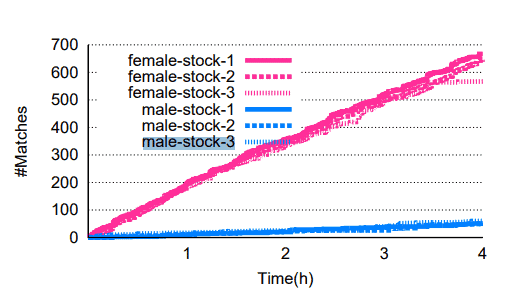 What this study also concluded is that women have a more frequent tendency to message first when they match someone (21%) in comparison to men (7%), and this is due to women being more careful and more engaging when looking for potential dates.
Women also use more characters on their ice-breakers, with the average being about 122 compared to just 12 characters in most men's messages.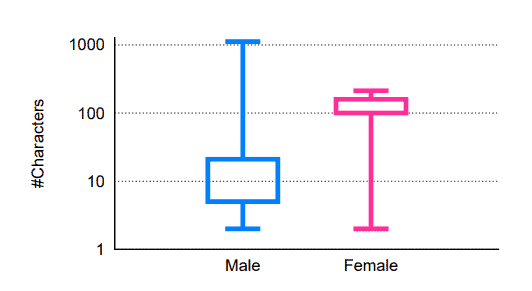 Timing is also an important part of the whole Tinder game, and women tend to take their time before they engage in a conversation.
The same study found out that the average time men take to message their match is around 2 minutes and that 63% of men message within 5 minutes.
Women, on the other hand, take more time and about 18% of women's messages within 5 minutes of matching, and it takes them around 38 minutes.
When is Tinder most Active?
A study was done by Ogury, with over 6 million respondents who were dating apps users from 5 different countries (Italy, UK, US, Spain, France), which showed how much time people spend on dating apps.
The results were interesting because they've shown that most people use dating apps on a Thursday and the average amount of time they spend is about 27 minutes and 32.
When it comes to Tinder, the findings are surprising.
It seems that the most average time spent on Tinder was that of Spanish women on Sundays (43 minutes), and the least amount of time spent was that of American men on Wednesdays (22 minutes).
Also, it seems that most Tinder users use the app on Mondays, maybe to heal the wounds of being rejected at weekend parties or just because they like to start their workweek with a dose of ego-boosting.
I hope I'm wrong.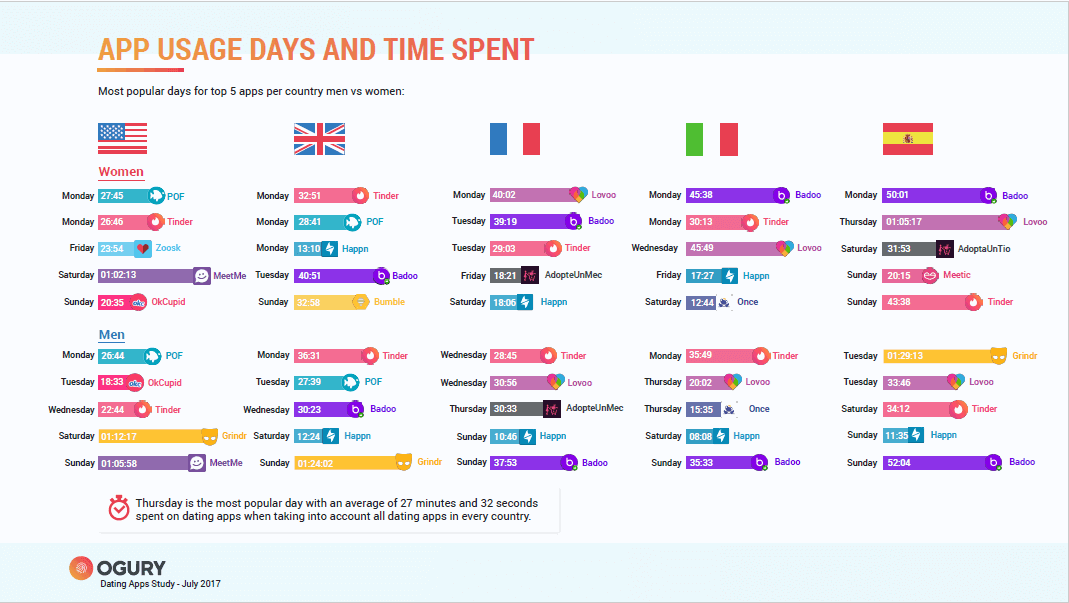 Wandera did the statistics for the use of Tinder throughout the day, and it shows that Tinder users are most active during the night, around 8 and 9 pm.
The curve starts to drop around 2 am, when most users are sleeping and starts to climb up again at 5 am.
So while Tinder does have an expected curvature in the statistics, other dating apps have a more surprising result:

Besides these stats, more data is coming from Nielsen.com which also claims that Tinder users are active around 8 pm but also that the curve starts climbing around 50% at 2 pm and doesn't fall until it reaches the 9 pm peak.
But there are always people on Tinder no matter what time of the day it is and the usage almost barely drops below 10%.
We have even more data coming from the Huffington Post which included data collected from 9000 dating apps users.
They did the statistics on the percentage of active users on Tinder and OkCupid throughout the day and also the amount of time spent on the apps.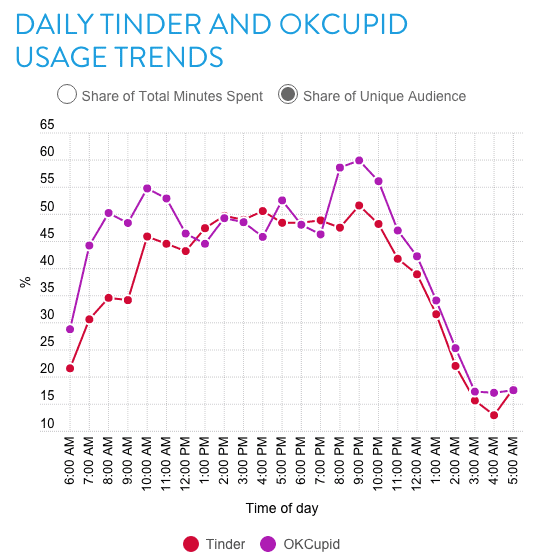 As you can see, at 9 pm about 51% of Tinder users are using the app, but the swiping never stops and only reaches its minimum at about 4:30 am when the usage is about 8%.
But what's even more interesting is that the second peak hour is around 4 pm, when the percentage is at about 50%, and the best explanation I can think of is maybe because people are bored at work or school so they check their Tinder.
Another graph shows that the most amount of time spent is in fact at that 9 pm peak and the lowest time spent is at about 4 am.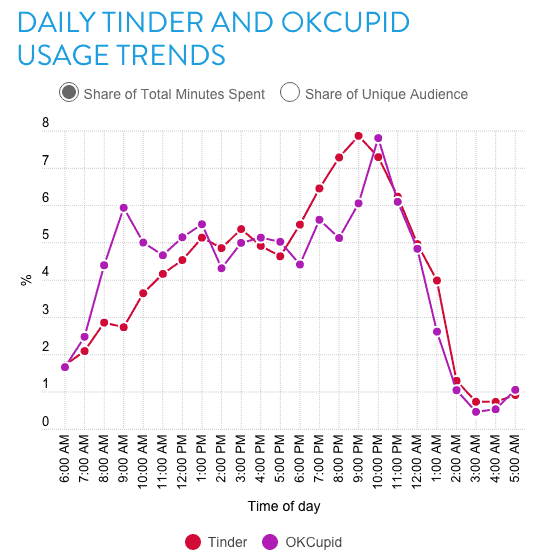 And when talking about the day of the week when Tinder is most used, Wandera's statistic shows it's Thursdays that Tinder users are most active, and it's Saturdays when they're the least active, probably because most millennials are partying at the weekends.

When are There The Most Matches on Tinder?
A study was published by Cornell University, which shows that most matches on Tinder occur around 6 and 7 pm, but it also spikes at 9 and 11 am.
However, interestingly enough, most matches aren't made at 9 pm, and the spikes start to drop around that time.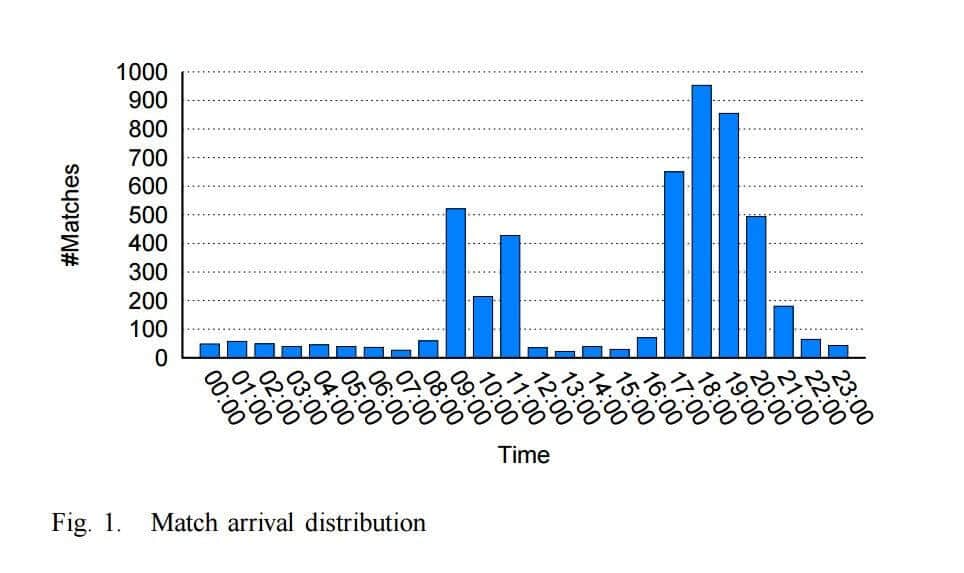 So the bottom line is that Tinder users are most active around 9 pm on Thursdays and that on average if we were to add up the peak % and the minimum %, there are roughly 40% of Tinder users using the app at any given moment.
Are people successful at finding dates on Tinder? or is it just used for boredom?
To answer this question, let's take a look at an article from Business Insider from 2017, which claims that 52% of women have had success at matching with the person they've swiped right to compared to only 16% of men who did the same.
This means that if you're a girl using Tinder, you've got a 1 in 2 chance of getting a match, while if you're a guy, your chances are just 1 in 5.
Interestingly enough, homosexual men have more than double the chances – the success rate for them is about 35%.
Attempts were made to measure the success rate of Tinder users' profiles by ranking them on an ELO scale (primarily used for ranking chess players), and for many years it was rumored that Tinder judges your profile based on your attractiveness and then ranks you higher or lower.
And even though Tinder did admit to these claims, according to The Verge, Tinder has abandoned the ELO rating back in 2019 because the company felt that Tinder should be a free-for-all dating app.
Of course, as Tinder executives mentioned, it's still important to get likes and matches and the "profile boost" paid feature can help you get more quality matches because more users get exposed to your profile.
The final verdict is that your success on Tinder depends on the quality of your profile and whether or not can it attract other users.
So let's see what Tinder users put on their profiles and how it correlates with the number of matches they get.
Tinder Users' Preferences
Everyone is a bit shallow when it comes to the rule of attraction, and you shouldn't be fooled by the old saying "looks don't matter" because in the Tinder world it matters a lot.
Of course, as in real life, if you just have looks and no personality, you won't have much success on Tinder because although you might get a lot of matches, it's hard to say whether you'll get dates and the stats aren't on your side.
Tinder Users' Bio Description
Describing yourself on Tinder can be hard, especially because you only have 500 characters to do so.
However, there seems to be a pattern involved in what users write in their bio and we can see that by taking a look at a study done by Katie Hempenius on 10,000 Tinder users from the US.
This study showed which words were most commonly used on their profiles.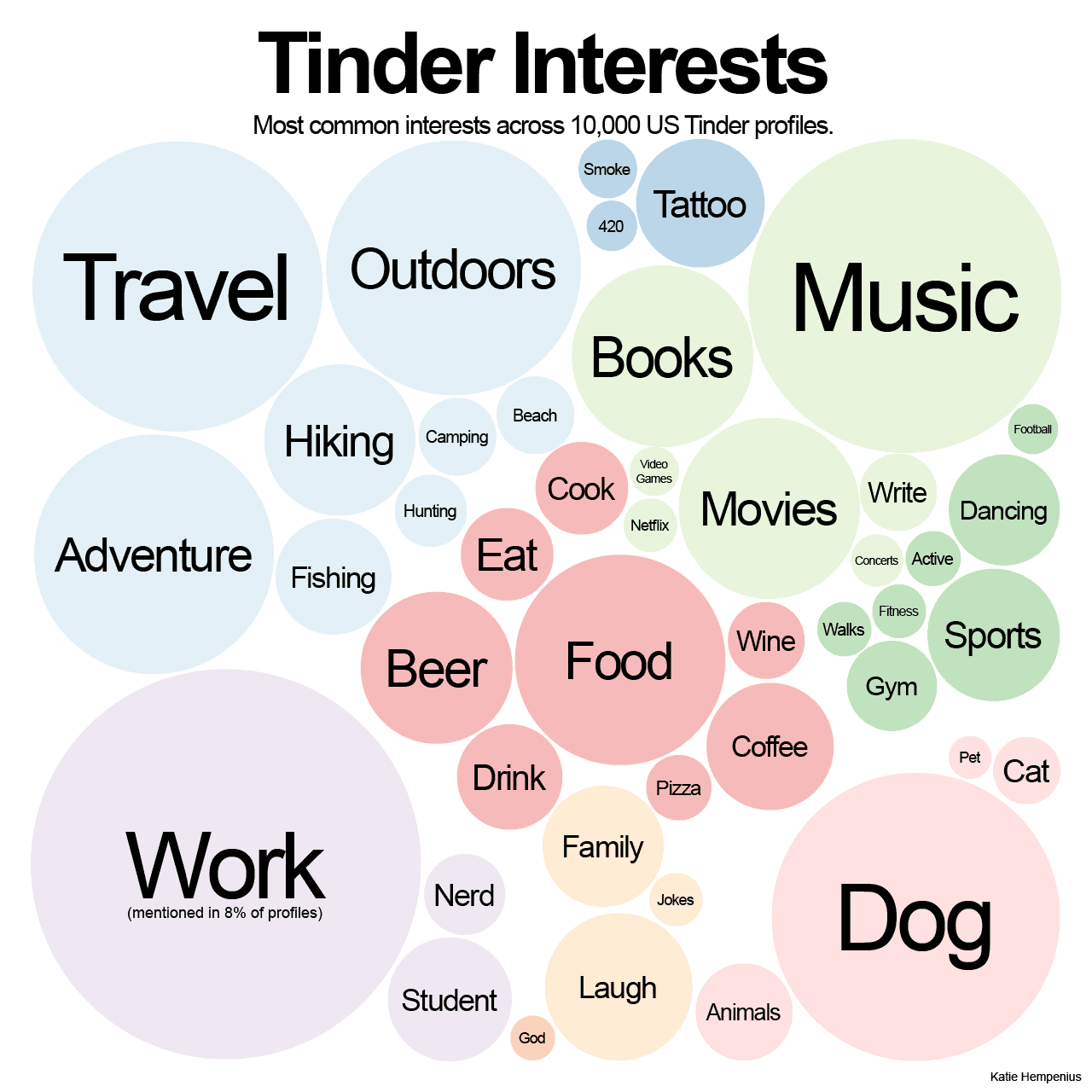 As you can see, words like "work", "travel", "music", "dog", (I guess most Tinder users are dog-people), "outdoors", and "adventure" are the common ones you can find on Tinder profiles.
Does this mean that if you use these words that you'll have more success at Tinder?
The short answer is yes.
This is because these interests will match most Tinder users, but there are also other words concerning the body which are commonly used and often strike interest.
Tinder Users' Body Description
The same study also concluded that there are multiple words Tinder users use to describe their bodies.
What's even more interesting is that the only word which is most used by men is "6ft", while the most used word, in general, is "tattoos".
This graph also shows that it is women who are predominately using body descriptive words, as they are, in general, more concerned about their appearance.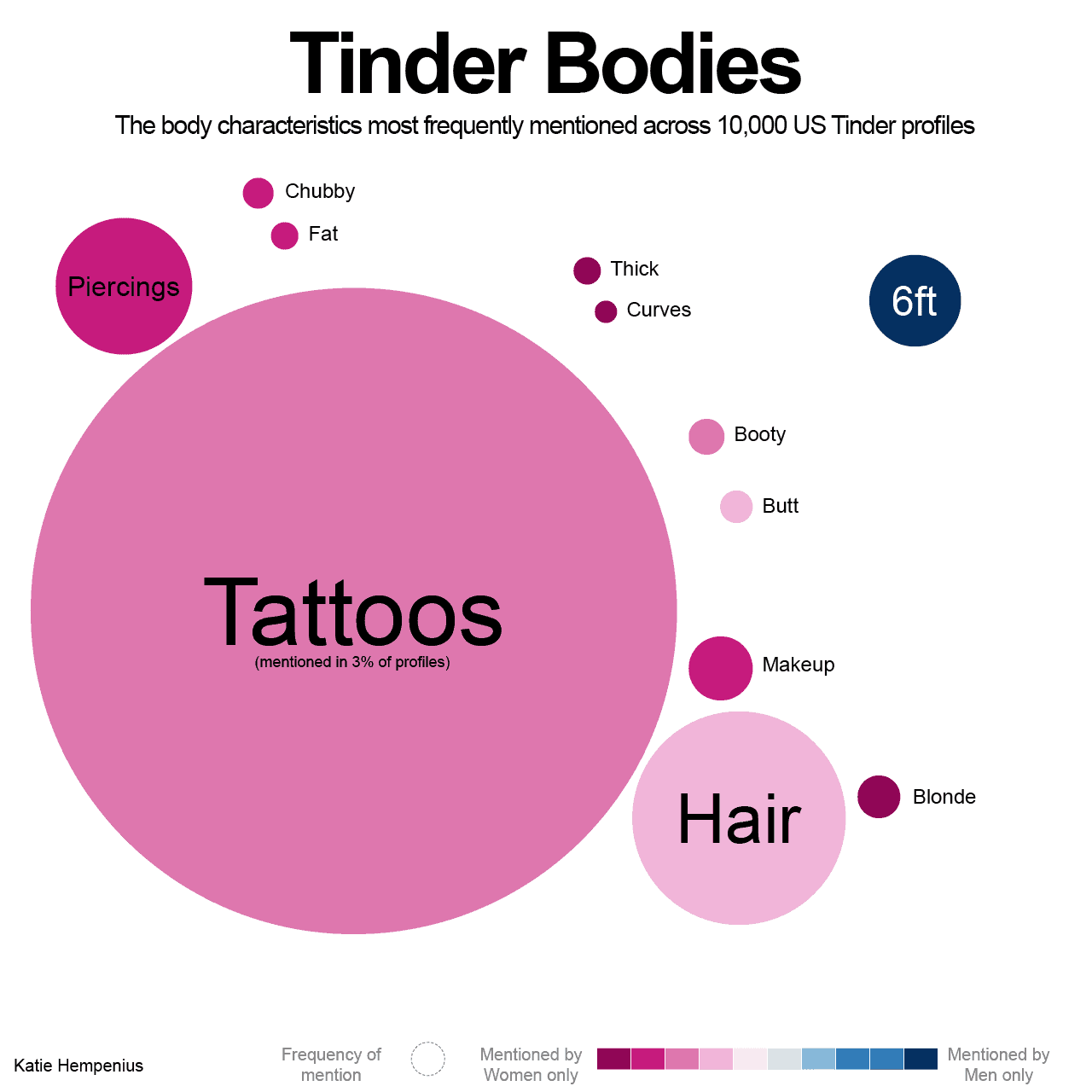 But where is the personality of all of this?
Well, there's even a graph for that in this study, and the results are somewhat surprising, to say the least.
Tinder Users' Personality Description
The graph shows that women use the words "shy", "sarcastic", and "awkward" the most, while men use the "nerd", "active", "professional".
Maybe this graph is telling us why women don't swipe as much as guys do, however, they are still more engaging.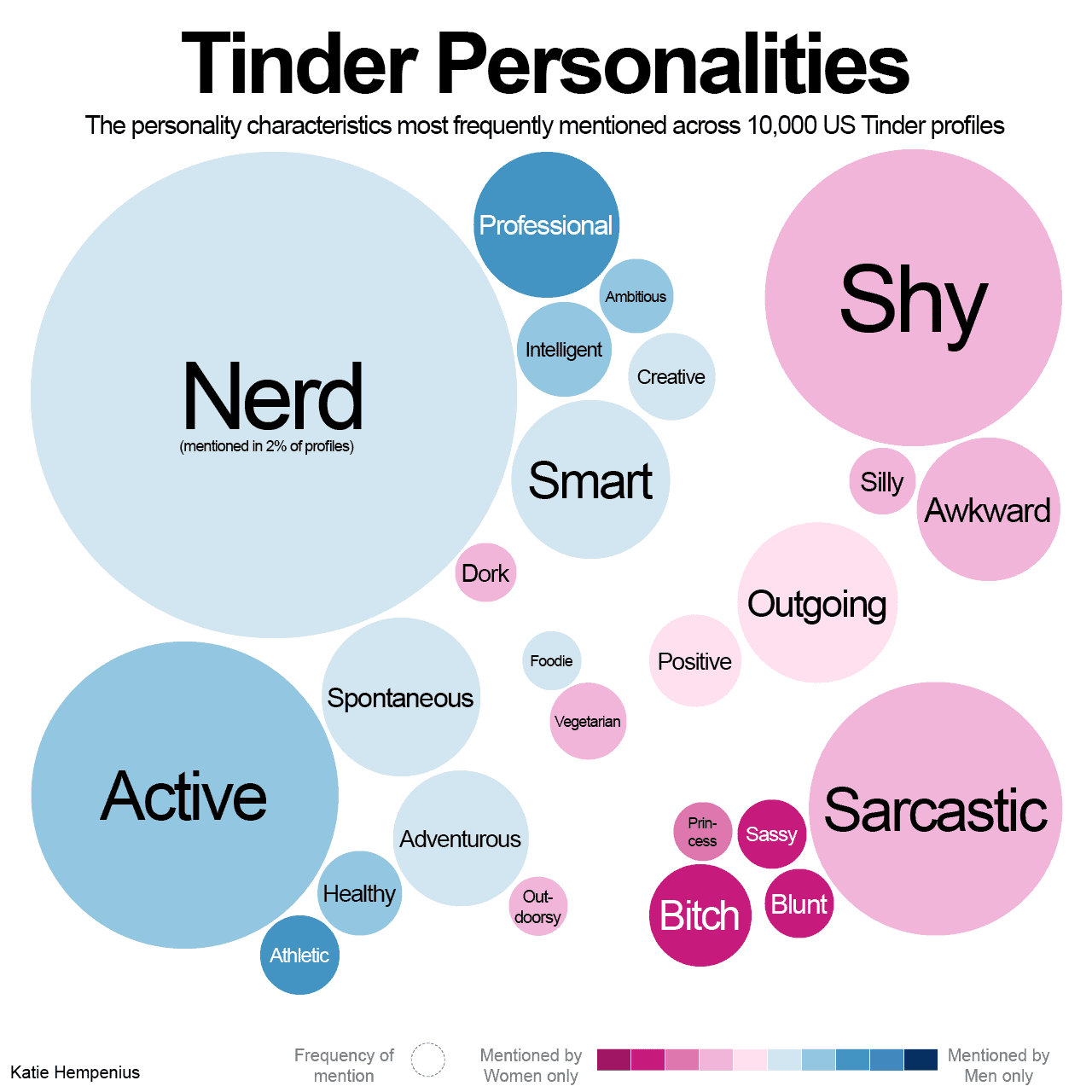 How Much Is Tinder Worth?
Tinder has made a lot of progress during these 8 long years of its existence and it has certainly made a lot of money to its developers.
To see how much this company is worth, we must first understand how Tinder makes its profit.
This won't be an easy task, as Tinder profits off the product that they sell, via extra features as well as through advertisement and downloads.
In 2015 Tinder introduced a subscription option, Tinder Plus which gets users to access more features.
Some of these features include the Tinder Passport, with which you can change your location and get an unlimited number of likes.
This was a game-changer, and a lot of people started to subscribe.
Then, in 2017, Tinder introduced Tinder Gold which lets users see who liked them and, as you can imagine, people went crazy for it.
Match Group, the owner of Tinder has profited about $1.15 from the app, and because the company's total revenue in 2019 was $2.051, it means that Tinder is responsible for 56% of the total company's revenue.
Tinder is directly contributing to its parent company through profit made by paid subscribers, and because the rates for Tinder Plus go for $10 a month for users under 30 and 20$ a month for users over 30 years old, the revenue is accumulating rather quickly.
5.9 million Tinder users are subscribed to Tinder Premium, which makes up for 60% of the total 9.8 million subscribers from other Match Group dating sites.
Tinder's rapid growth is best shown by Match Group's graph, which indicates that in just 4 years (from 2015 to 2019) Tinder has increased its revenue by 10 times.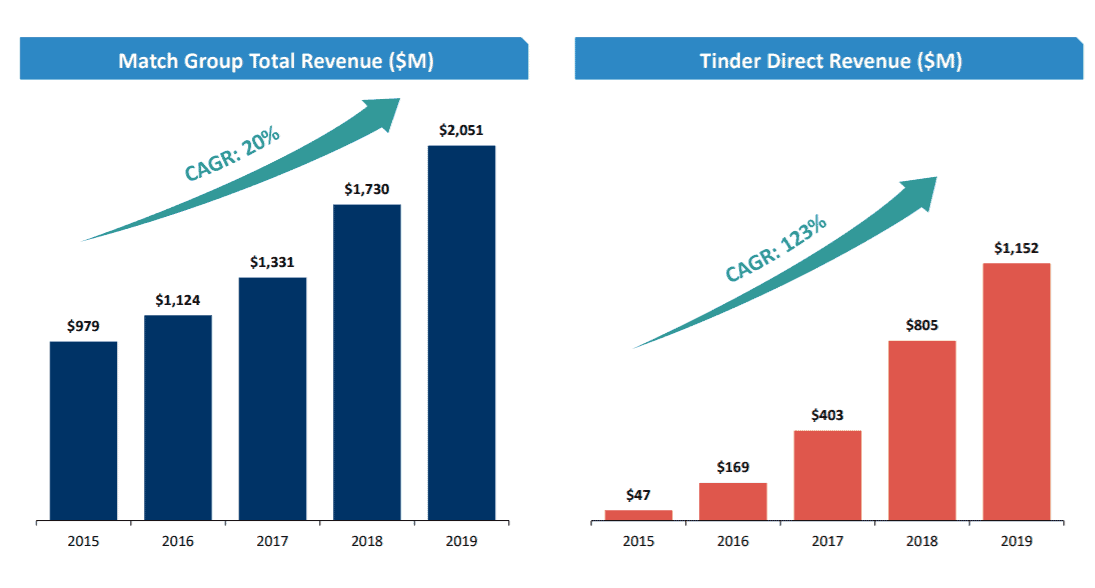 The CAGR (or Compound Annual Growth Rate) indicates that Tinder was responsible for only 5% of total Match Group revenue in 2015 compared to 56% in 2019.
According to Sensor Tower, the peak of Tinder's gross revenue was between 2018 and 2019.
So in a year, Tinder managed to make a profit of $267 million which is a growth of 62%.
Highest-Grossing Apps 2019-2020
In 2019 App Annie published their list for the highest-grossing non-game apps and Tinder was number 1 in front of Netflix.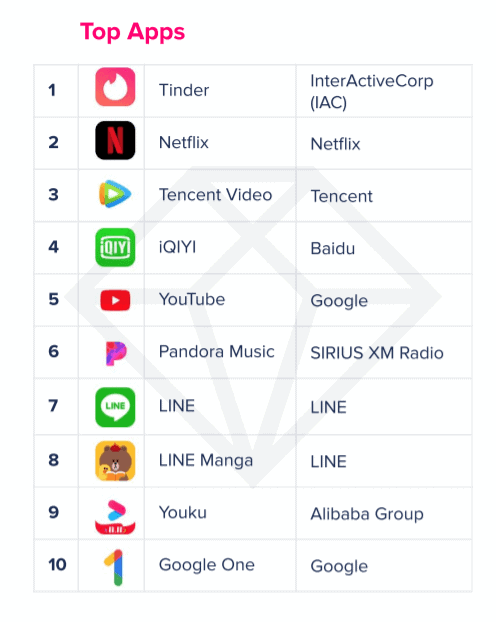 It seems that Tinder has maintained the position even as of March of 2020, according to Sensor Tower, which also claims that Tinder accumulated over $76.8 of user spending.
Interestingly, the US is accounted for 41%, the UK for 7%, and Germany for 5% of total Tinder revenue.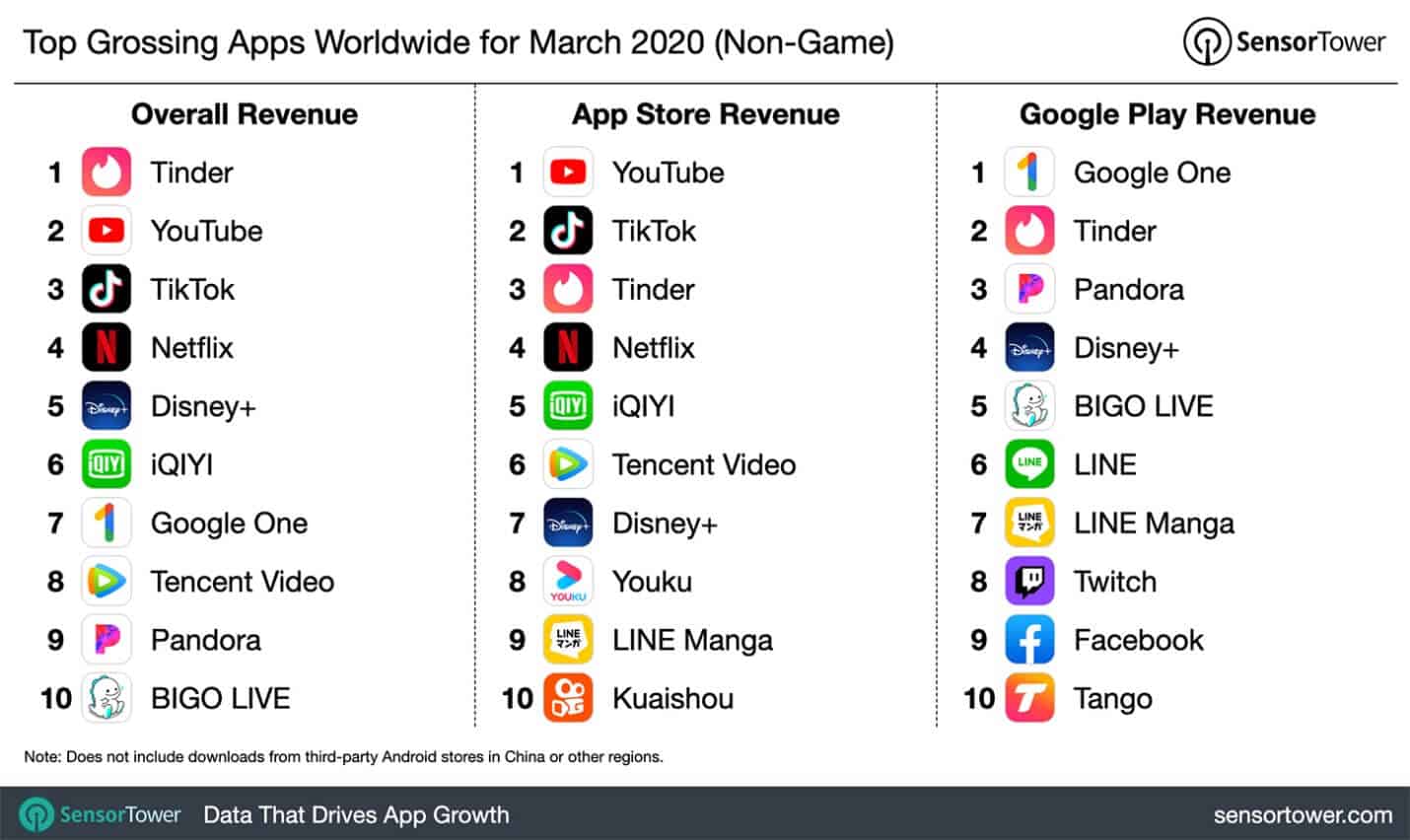 An article by Cheddar from March 2019 claimed rumors about Tinder being worth $10 billion, and there were some controversies about this topic because Tinder executives sued Match Group in 2018 because they claimed that there was an issue of $2 billion in unpaid Tinder stocks.
This was done to deflate Tinder's value so that Match Group wouldn't have to pay more to shareholders.
To contradict this claim, Match Group sued the executives for $230 million for "violating the employing contract" by copying internal files, but the executives have filed a motion to dismiss this claim.
Controversy aside, even though we don't know the exact Tinder net worth, we know that Tinder paid out $9.4 million to Tinder employees as claimed by The Verge.
And one thing is for sure, Tinder is a beast and is worth billions and its value is increasing with each swipe.
These stats make Tinder the highest-earning dating app in the world but that doesn't mean that it's the most popular one.
Tinder Compared to Other Dating Apps
According to a blog from Market Research from 2016, there are over 1,500 dating sites and apps of which many are available on both Google Play and the App Store.
However, Tinder is easily the most downloadable dating app with approximately 3.6 million monthly downloads as of December 2019 and Tinder claims that it has had over 300 million downloads since its launch,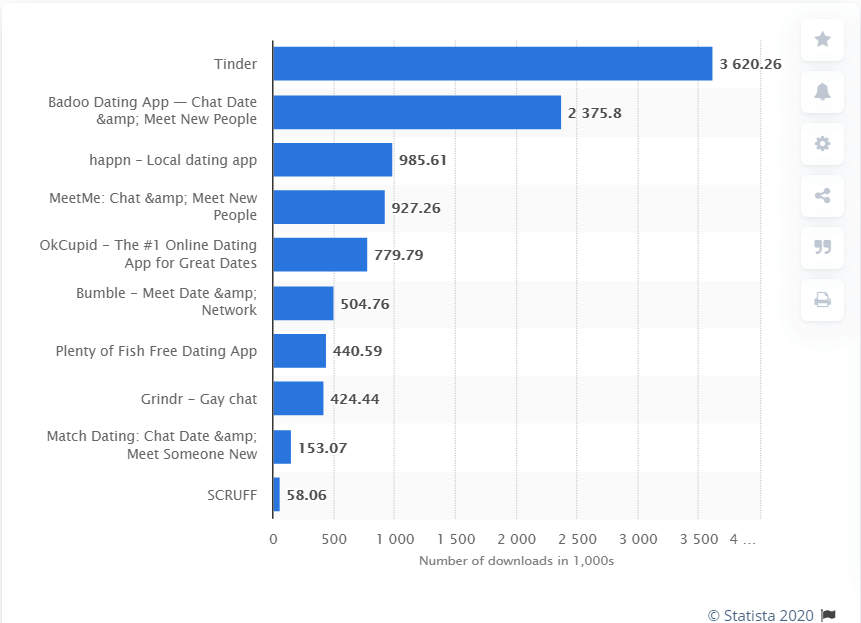 It has been downloaded more than 100 million times on Google Play and was rated on the 106th spot in all categories as of April 2020, as reported by Similar Web, but as you can see, the curve is slowly starting to bend downwards.

Number of Tinder Users Compared to Other Dating Apps
Tinder doesn't have the most users by a long shot because Badoo is currently holding that title with its 468 million users.
We've compiled a list of the top 5 dating apps by approximate user count which will be in descending order:
As you can see by the numbers, the online dating community is huge and probably billions of people are using dating apps to find the perfect match.
And when we just think for a second to contemplate that Tinder has a huge share of the cake, only then can we truly understand how colossally important this app is in the dating world.
Final Thoughts on Tinder Statistics
This was quite a journey, to say the least, and we do hope that you've reached the end of this article and found useful information on Tinder dating app statistics and that you now have at least some idea of how much Tinder has impacted the dating game.
Surely, Tinder is the most crucial app not only for its' company, Match Group, because it cashes out the most money, but it also changed the lives of millions of people and made dating a lot easier than before.
Whether or not you agree with the trend of millennials not hanging out in bars and clubs searching for partners but rather spending their time on dating apps such as Tinder, the world has moved on to these kinds of platforms and there's no indication that it will go back to the old days any time soon.
And even though Tinder has had its' own controversies and drama, the question of whether you should test out your luck on Tinder is always positive because you never know if you're going to find the love of your life on there.
So with all of that being said, we hope you've enjoyed our Tinder research and wish you luck if you decide to enter the online dating world.
Frequently Asked Questions