Hi guys, welcome to today's article on how to change your location on Tinder!
In this article on Tinder passport, we shall look into the following:
Let's dive right into it guys!
OFL Top Recommendations based on 100,000+ Survey

"Serious Relationships"
"Discreet Hookups"
"Best Course for Men"
"Quick Flings"
"Normal Hookups"
"Our Quiz"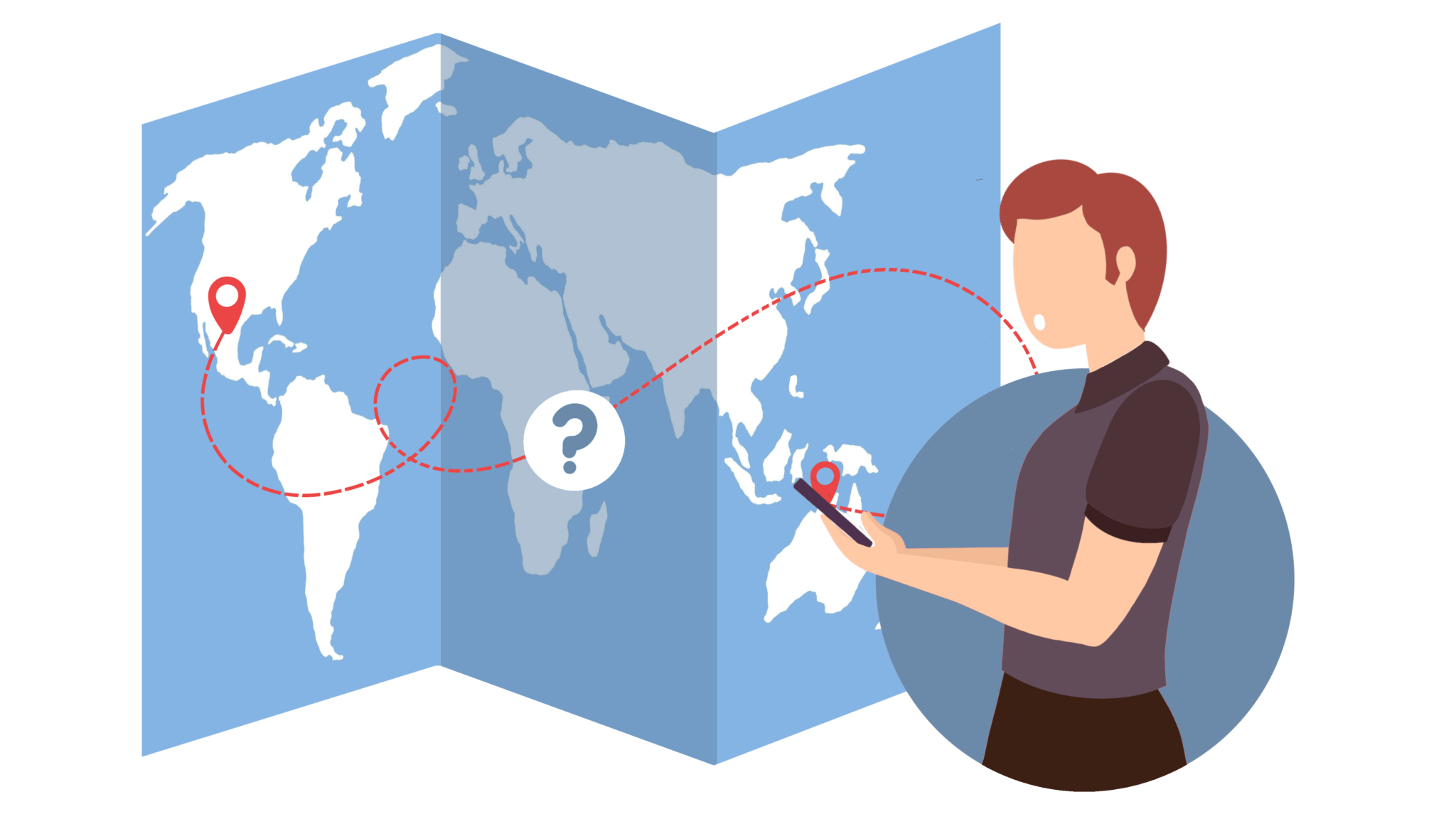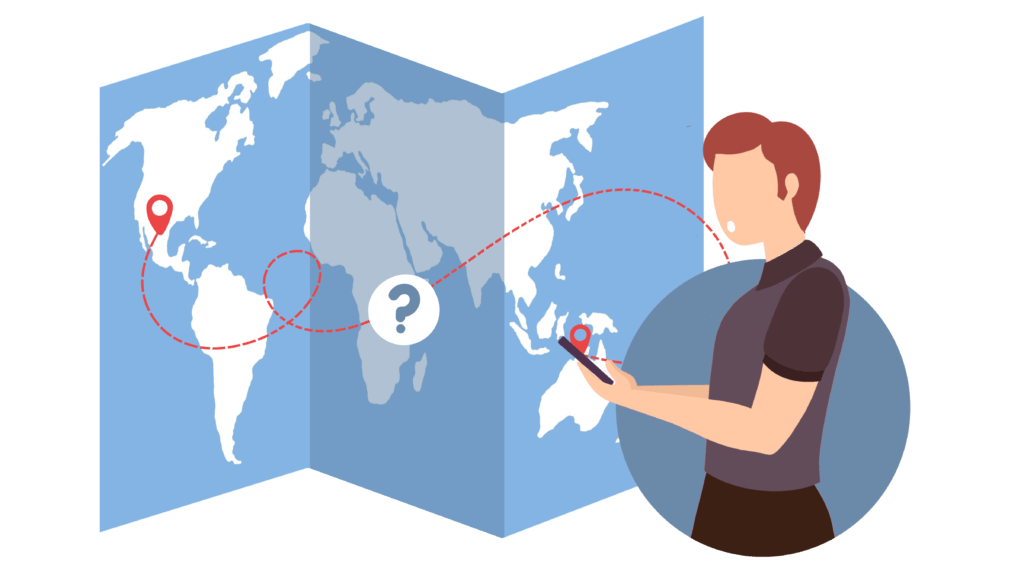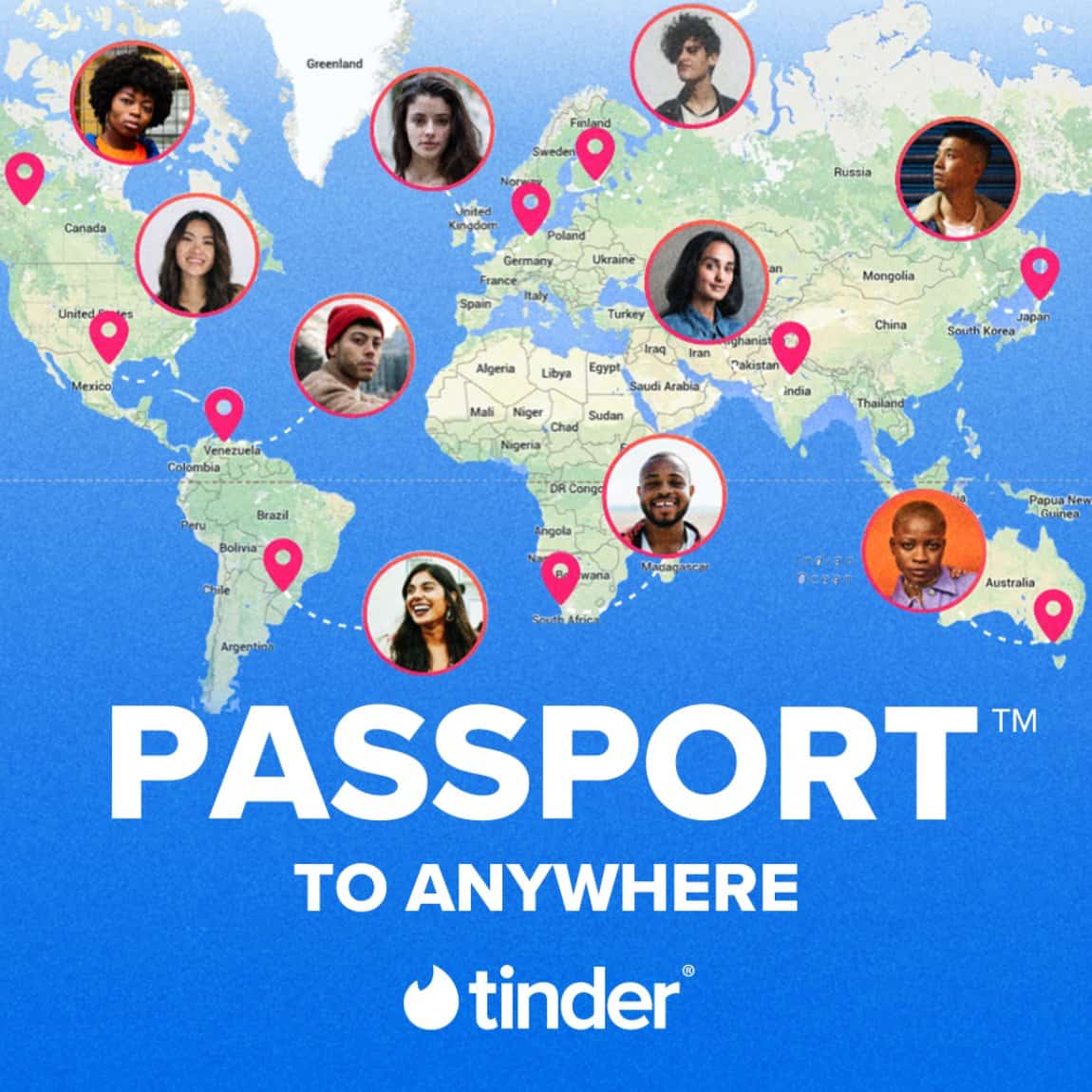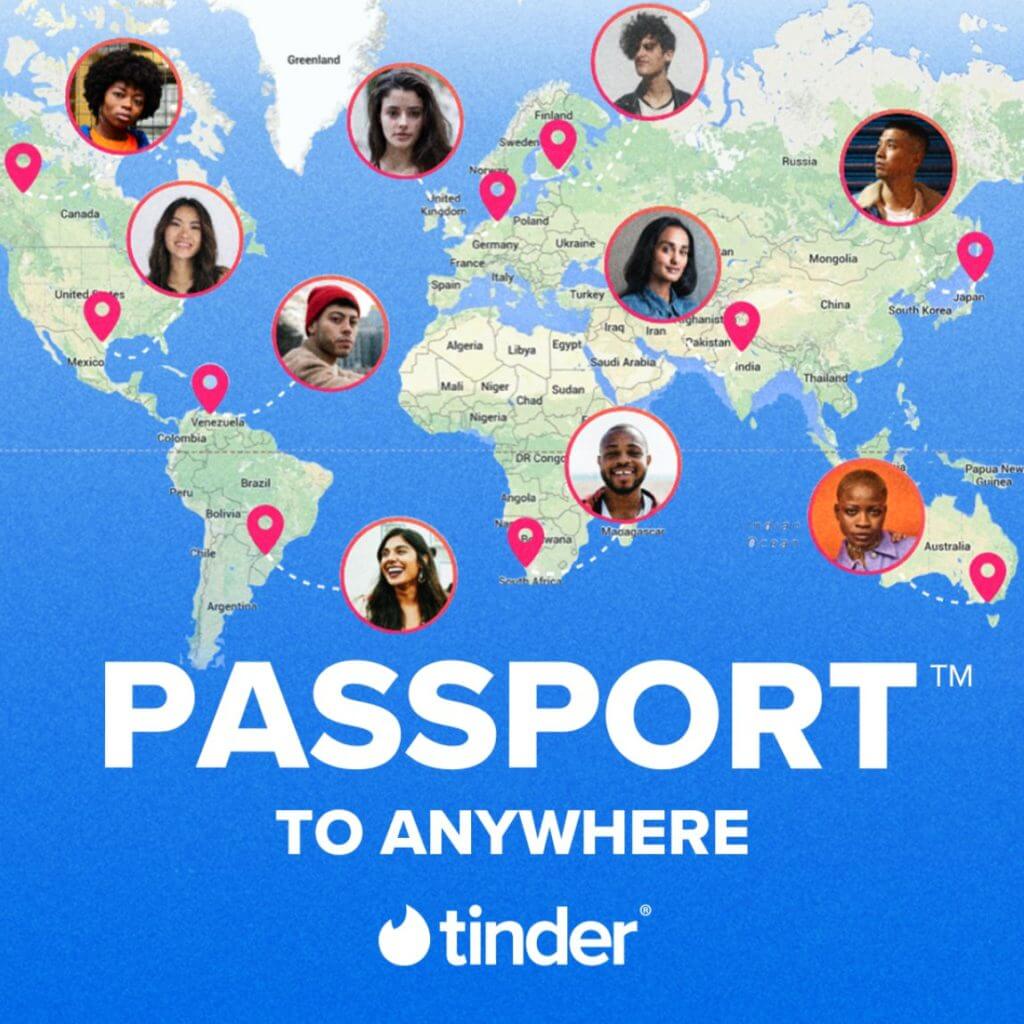 Tinder is the biggest dating website out there.
Tinder users range from people looking for a quick fling to Serious relationships, and it is not only for hookups (like BeNaughty or Ashley Madison) or only for serious relationships (like eHarmony).
If you are already a Tinder user, you know that you can buy one of the premium packages and use Tinder Gold or Tinder Plus.
They have a ton of great options and awesome features than a free tinder account.
One of those premium features used to be Tinder's Passport feature.
Pay attention to how we said "used" to be.
According to Tinder, this feature completely free for all of its users for 30 days, starting from April 1.
This is happening for the second year in a row since the pandemic.
We will go over a couple of reasons why they made that choice and also talk through how you can use this feature to meet beautiful and cool girls from all over the world.
In their announcement, Tinder said they will keep this feature available until April 30th, but we can never know if they decide to prolong that period.
OFL Top Recommendations based on 100,000+ Survey

"Serious Relationships"
"Discreet Hookups"
"Best Course for Men"
"Quick Flings"
"Normal Hookups"
"Our Quiz"
Maybe they decide to have it for as long as the outbreak is here.
Because of that, you should make sure to start using it as soon as you can.
Why Tinder Made Passport Accessible to Everyone
With all the recent happenings in the world, a quarter or more of the population is in some sort of a coronavirus pandemic-induced lockdown.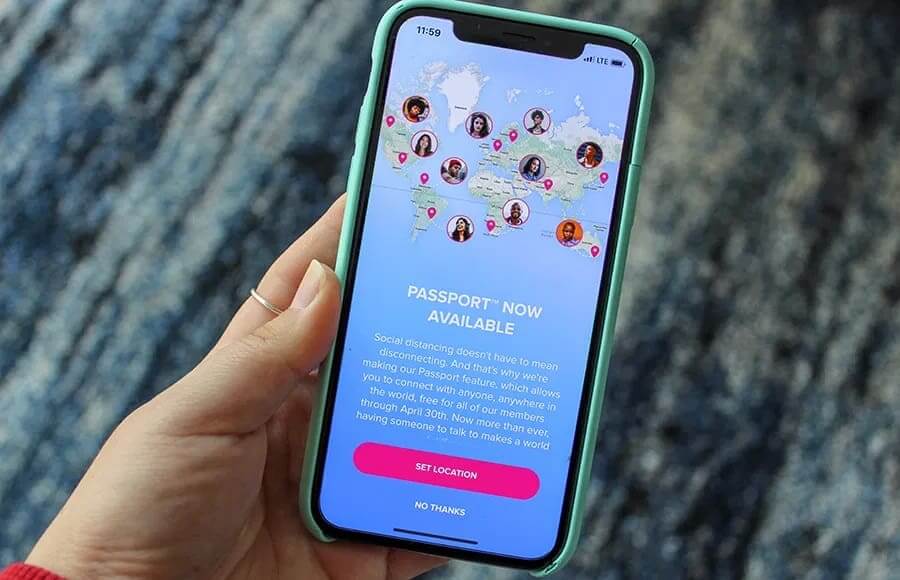 Of course, we need to think about our health, as well as the health of our families, while also being responsible for our surroundings, so any unnecessary going out should be avoided.
This also includes dates.
Tinder's officials realized that this means a lot of people will stay inside without a lot of chances of meeting new and interesting people.
With travel restrictions still in effect in many countries, any options for meeting new people abroad and having some adventures on your holiday have also come to an end, for now.
We know this is a hard period for many people, but let's try not to be negative about it when we can't do that much to change the situation.
With this responsible move from Tinder, you can now fill your time by actually meeting new people from other parts of the world and maybe even planning a little visit after all this is over.
What is passport on Tinder?
Have you ever wondered is there a type of Tinder GPS that tracks your location?
Well, yes, there is.
Like most apps, Tinder has permission to use your location.
Based on that, it can suggest to you different people from your surroundings that you can swipe through and know exactly how far away they are from you.
This is convenient if you are looking to find someone close to your home or neighborhood and arrange a local date.
However, why not try to and have a little fun with new and unexplored locations?
Briefly, we will go through how does Tinder passport work and everything you might want to know about it.
With a chance to go anywhere you want in the world, they could have called it Tinder Teleport as well!
That's why we are here to help.
Now that the Tinder Passport feature is available for all users, we believe some of you have never actually used it before or even heard about it.
Here is a quick overview of the feature and some background explanations of how it actually works.
Tinder Passport essentially lets you choose a location for where you want to start linking with people.
That is honestly quite amazing!
Your options are open and unlimited.
You could be in Miami or California and change your location to New York City, Los Angeles.
Also, you could want to test the Tinder international waters by changing your location to popular cities like Paris, London, Tokyo, Moscow, Amsterdam, or any other city in the world using Tinder passport while waiting for the vaccine passport.
With all this self-quarantine and social distancing, traditional dates are out of the picture.
You can't really go out unless it's necessary – restaurants are now operating with limited capacity and social distancing.
Cinemas are almost empty, and even bars and clubs, and all public gatherings face the same restrictions in most places around the world.
Even with the relaxed lockdown restrictions in many countries and the rollout of vaccines, outdoor life is yet to be back to full normalcy.
This means any place where you would meet with people and became a danger to your health.
As humans, we tend to adapt to new conditions and environments.
So, naturally, that is exactly what happened here.
We observed that people started having a more virtual dating life and even having actual dates on video calls!
The good thing about virtual dating and having fun is that your date doesn't necessarily have to live close to you or even in the same country or continent!
This is where Tinder Passport comes into play.
It is really simple to use.
All you have to do is go to the search bar and type in the location and you can immediately start linking with local chicks.
Another way we found is to get a new location is to go to the map and place a pin on the place where you want your location to be.
You can choose from all over the world, it's as easy as spinning the globe.
Literally, any place that comes to your mind.
If you always wanted to know what it was like talking to women from Brazil or maybe Argentina, now is a perfect time to find out.
Or even places like Thailand or Japan if that sounds more appealing to you.
What Happens When You Change Your Location?
Did you notice that when you first made your Tinder profile, you got a bit more matches or likes in the first 24 hours?
That happened because the new account gets a bit of a "boost", so they can get a great start with using the app.
This is also exactly what happens when you change location.
Tinder simply gives you a small boost to help you get started.
Tinder's officials say that you can change your location as much as you want, but you can only see results from one location at a time.
Meaning, you simply can't be at two places at once.
They also mention that people you've liked on that specific location will be visible for up to 24 hours after you have changed to a new location.
You can use this feature to your benefit but don't overdo it.
Changing your location too often can have a bad effect and Tinder can accidentally read it as a "bot" and damage your ELO score.
Also, be careful of your behavior whilst in the new location.
How good your score is, mostly depends on your behavior.
Swiping right on everyone as well as no one is bad.
Also, it counts how many likes you get as well as how many matches.
How to Change Tinder Location
How to use Tinder passport?
Without the Tinder Passport, your only option to change the Tinder location was to physically change it.
If you want the Tinder change location tutorial, all you have to do is follow the instructions below.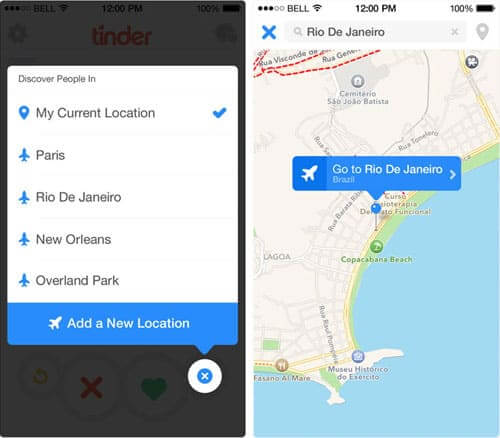 When you open your Tinder app on your iOS device, tap on your profile icon.
After that, go to "Settings".
There you can scroll down a bit, and you will find the option "Location".
When you click there you will have the option to add a new location.
It will already have your location listed but you will also have the option to add a new one.
All you have to now is use a pin to place an exact location or search for it in the search bar.
Another way to do it is to go and click on "profile", then on your profile's settings, you will have an option of "swiping in" where you can also click and change to the location of your swiping.
How to Behave and Look to Have More Success
Since you can now, with Tinder, use passport to change location, you should be more mindful of how your profile looks.
Increase their interest by having nice photos, maybe from some travels or fun activities you did.
If they like your picture they will check your bio, so that is the next step.
Your bio should be short and sweet, but it should spike up enough to keep them interested.
The Sooner you find things you have in common, the more likely it is to keep the conversation going.
Even though you might be far away from each other now, don't let opportunities fail.
Distance doesn't mean dating is not an option.
Make the first move, you have nothing to lose.
This will also decrease your chances of having an awkward situation and running into each other.
On that hand, be respectful and be a gentleman.
Just because you are a foreigner doesn't me that you will always have it easy, you still need to try and impress the ladies.
They love attention anyways.
We advise you to show them you are willing to talk to them and not just like you are doing this to pass the time.
Invite them to have a proper date, video chat, or play a fun game online.
Also keep in mind that any harmful behavior can be bad for you, and Tinder's algorithm will realize what you're doing quite soon.
Also, try not to be boring and negative.
We are all going through this, so your support could mean a lot to someone.
Why Would You Want to Use a Different Location?
During our research, we discovered that you can have plenty of benefits from changing location on tinder.
In case you need any more examples, here are a few:
1. Having fun in isolation
So we already realized that when it comes to dating, the rules are changing.
As humans, we are social creatures.
Tinder is helping single people around the world connect in this isolation period that can be hard.
A lot of psychology experts have already mentioned that social isolation can lead to an increase in loneliness in people resulting in a bigger need for connection.
For now, the best way to do that is virtual.
Another way you can benefit from this feature now is if you have plans to move to a different place in the recent future.
We know moving to a new place can be stressful, and the chances you know a lot of people there are slim.
You can use this to get a head start in meeting girls and get to know them before you get to meet them in person.
3. Plan on visiting that place
If you have any plans to travel somewhere, whenever it be, you can use Tinder Passport.
With it, you can explore and meet people before actually arriving there.
This will give you enough time to get to know them better.
Another benefit is that you have more time and a heads up to arrange a date! You can even do it before getting there and start having fun way sooner!
We understand that we can all get a bit bored from time to time.
Your curiosity here can be a good thing!
Who knows how much you can connect and find out what you have in common with women all over the world.
Perhaps, you can even learn something new about their culture and life.
5. You always wanted to meet women from more exotic places
The truth is dating and meeting people online is so different from country to country, you would be surprised how much!
This may sound logical when you say it, but we don't really think about it often.
It is normal for things to move faster and for your conversations to be more open in some places.
Another thing that you might not be aware of is that in some places, your looks may be considered more attractive than with women from your surroundings.
6. You are temporary not at home
Maybe you work in one place or go to school, and you had to go back to your home town when all this started, but now you can't still connect to girls from that place.
This way, you can stay in contact with them until you get to see them in person.
Our methodology for this Tinder passport article was to gather and analyze the factors that led Tinder to introduce the passport feature and how it has been embraced by the Tinder community.
We also evaluated several pros and cons concerning this feature, and these were expertly reviewed to form the basis of this insightful article.
Conclusion on Tinder Passport
Tinder location change and using the Tinder Passport are really not difficult, so enjoy yourself, try it out, and have fun!
Now, to some FAQs.
Frequently Asked Questions