Meeting people online (any social media platform) is very cool, but at the same time very risky.
If you are going to meet your Tinder date for the first time, caution is necessary.
In this article, we'll learn:
OFL Top Recommendations based on 100,000+ Survey

"Serious Relationships"
"Discreet Hookups"
"Best Course for Men"
"Quick Flings"
"Normal Hookups"
"Our Quiz"
Let's dive right in!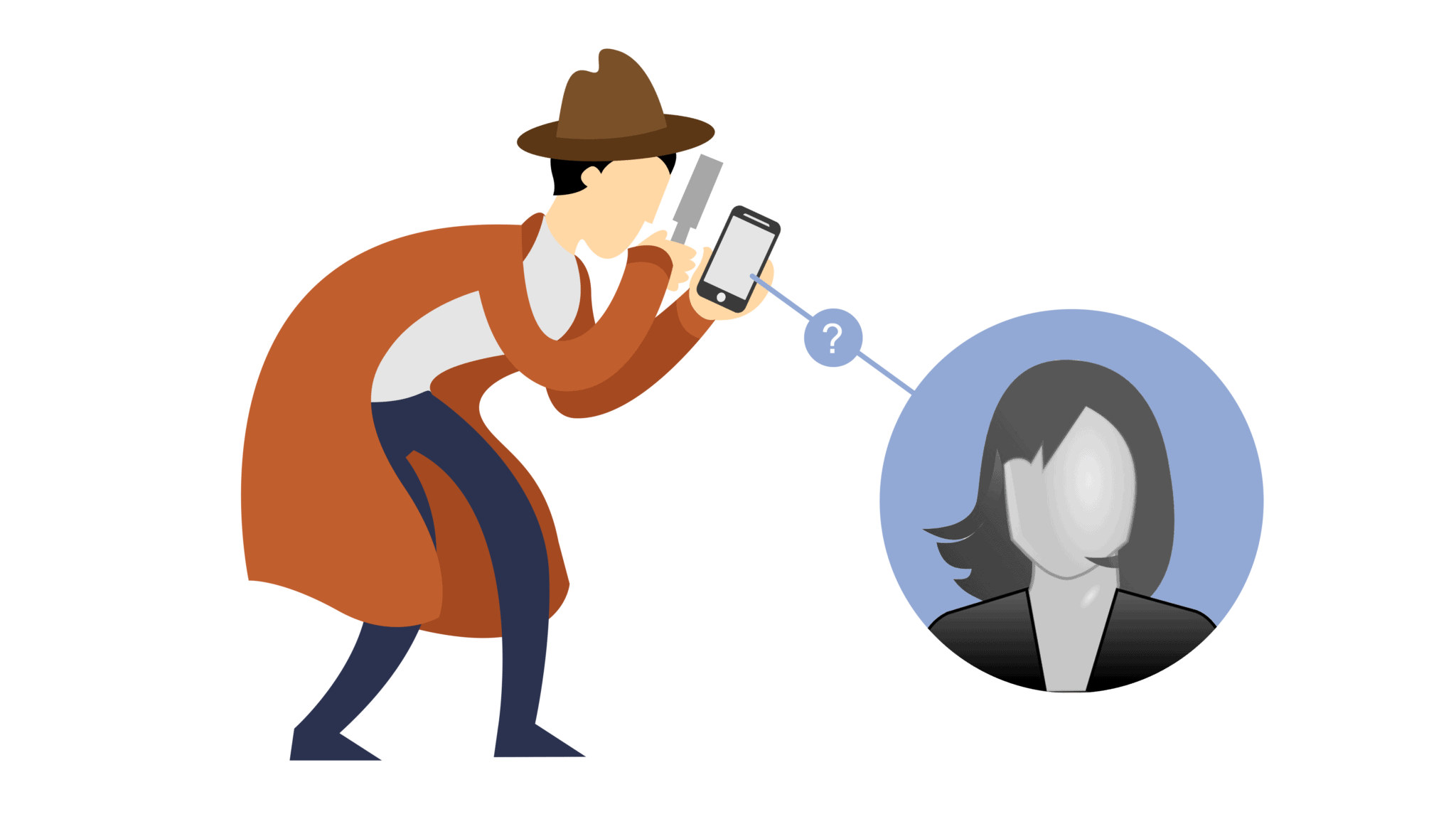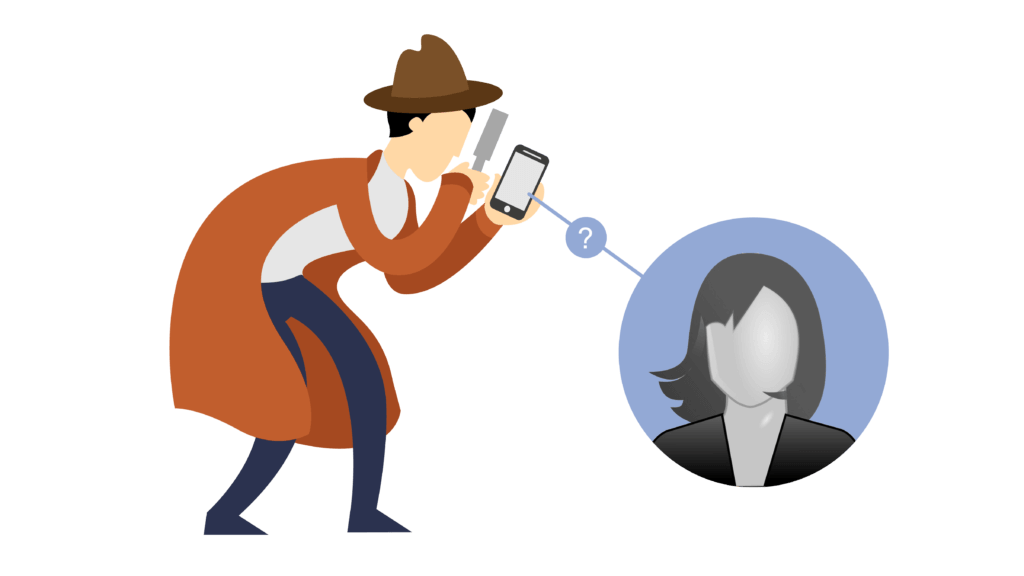 Is Tinder Safe? In Video Form
Audio (podcast) form for those of you on the go
In the 21st century, dating someone tête-à-tête for the first time is almost impossible.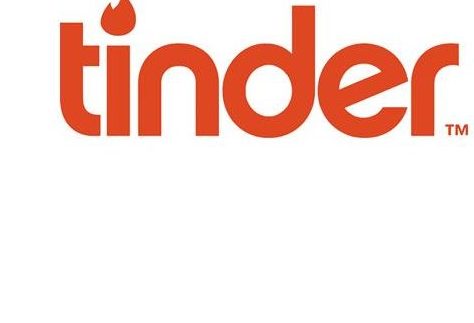 In this crazy time, people use more and more online dating sites/apps to find an emotional partner, a soul mate, a hookup, or even a new friend.
That way, they save their time and money, but have they ever thought about saving their safety?
Safety is very important, especially on online dating apps like Tinder.
Is Tinder good for dating?
Well, you'll have answers to these questions and more in the coming sections.
Keep reading!
Tinder is the biggest dating website out there, but just how safe is Tinder?
The site ranges from people looking for a quick fling to Serious relationships.
It is not only for hookups (like BeNaughty or Ashely Madison) or only for serious relationships (like eHarmony).
First of all, let see if Tinder is safe or is Tinder dangerous.
Well, it depends on what you use Tinder for.
If you use it just for an innocent flirt, or for having fun in your spare time, Tinder is a safe online dating app.
But, if you use it for meeting someone for the very first time, it can be dangerous.
You have to be very careful because you never know who you are meeting with.
That thing is beyond the Tinder safety service because you must be aware that you voluntarily accept meeting a stranger.
However, Tinder is always upgrading its safety and the safety of its users.
Tinder recently presented its new feature, a panic button.
This panic button is a part of the Noonlight app.
By using the panic button, it alarms dispatchers from Noonlight, and if something is wrong, these dispatchers contact immediately the emergency service.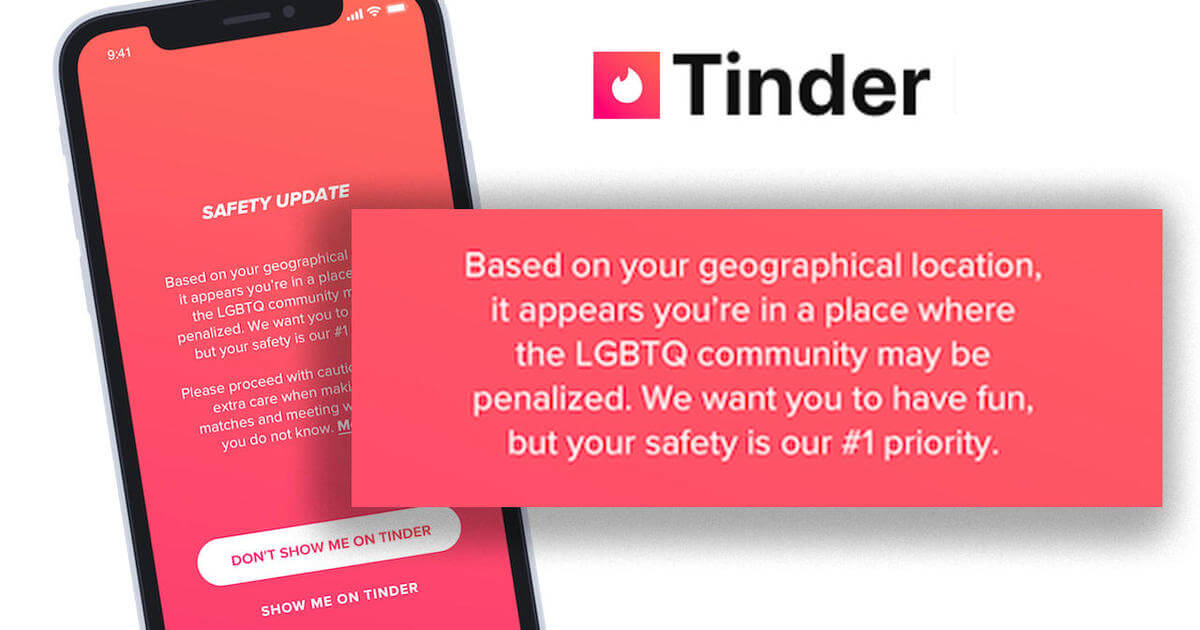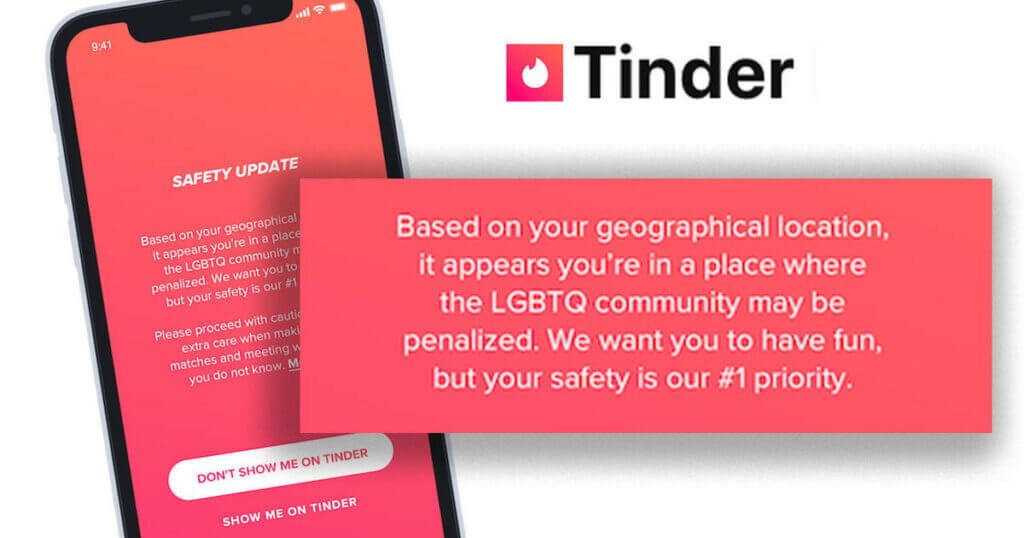 How can you make Tinder safe?
You can easily avoid fake profiles on Tinder.
And you should avoid them definitely if you want to save your time and stay positive.
You can recognize a fake profile by seeing a user's profile with just one picture.
It is probably a fake (scam) profile.
On the other side, many fake profiles have a bunch of photos.
Those photos always show the same things.
A dog, a cat, sports, a group of people, instruments, etc.
But they never show a selfie or a real thing.
And, finally, the most dangerous fake profiles and how to know they are fake.
The most dangerous fake profiles are those that look like real ones.
They have everything: nice photos, great descriptions, attractive personal information, and much more.
In that case, you should check out that kind of profile.
Then, chat a little bit with the fake user, or make a video call before you decide on giving out your number on Tinder or to go out, and meet your "maybe" fake date somewhere out there.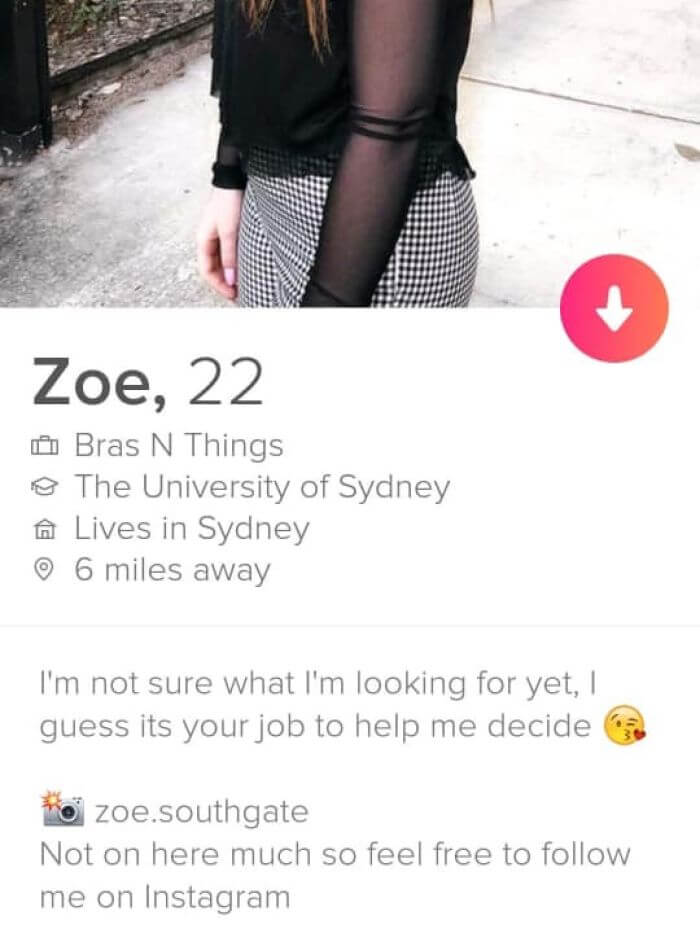 When you sign in on Tinder, you leave some personal information during the process.
That's okay, but don't leave too much personal information on online dating apps if you don't have to do that.
Keep your phone number for yourself and give it just in case when you are quite sure about the other user.
Even then be extremely careful.
Do not leave or add your credit card number, or bank account.
Online dating apps are great places for that type of crime.
If people ask you to borrow them some money, don't accept it and don't transfer anything.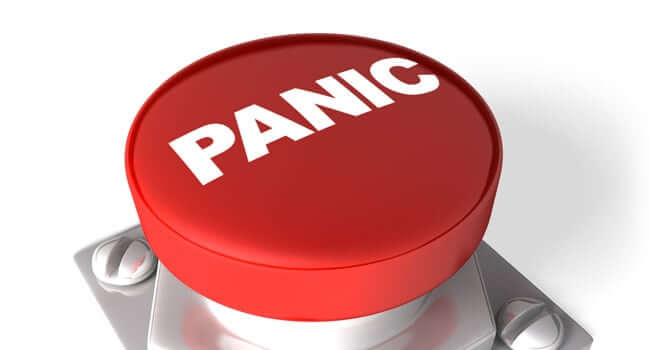 This button is necessary only in extreme situations.
Use it if you really have to, and don't play with it.
The panic button will block anyone who disturbs you.
The panic button is related to the Noonlight app, and the emergency will be directly transmitted to the dispatcher center.
On the Tinder website, in the section Tinder safety, you can find and watch the educational video, and learn how you can protect yourself and your safety.
If you want to learn more about how to protect yourself on online dating apps, you can always type keywords, and search them on Google.
You can even find some tutorials on that subject on YouTube.
Report or block anyone who seems to be suspicious to you.
Precaution is never enough.
You can report the suspicious user using the safety service.
By reporting someone you have to mark why you want to report that user.
If you want to block a user on Tinder, you will find the block option in your settings.
There are many users on online dating apps that open new profiles after someone blocks them.
You will recognize those users because they will know your name and your personal information.
In that case, the best thing would be to write directly to Tinder customer service an email and explain to them the whole situation.
You could even write them the previous name of the user's profile, and add as many personal details as you know about that user.
The worst thing would be ignoring that behavior because users like those can start bothering other Tinder members.
It never stops.
You must read the following safety tips carefully if you're keen on knowing how to safely hook up on Tinder, and have the answer to is Tinder secure?
1. Save something for a real date
Showing off on an online dating app like Tinder is pretty easy, but try to save something for a real date.
You don't have to tell your match all about your family, all about your private life, and your daily routine while messaging on Tinder.
Revealing too much personal data can be harmful to your safety and might be advantageous to scammers, as well.
If you go to clubs, visit some places, birthday parties, anniversaries, don't check in a lot.
It is always nice to show your interests, what are you doing at the moment, or with who you are, but put your location off.
You never know who likes to stalk or who is a stalker.
It will be enough to post a photo or two, and you will stay popular on online dating apps.
Next to the photo, you can add an appropriate description.
You can turn on your location but just in case if you are in well-known and good company.
If your match is or can be at the same place as you are, you can invite your match to join your crew.
If it is your first date together, don't stay alone with your match.
3. Check out your matches' profiles
Just because you swipe right on a cute-looking Tinder profile who had swiped right on you earlier shouldn't make you drop your guard.
In fact, before you meet your match, spy everything you can.
Check your match's profile, your match's pictures, and if you can, your match's personal information.
Be a detective and investigate a little bit and be sure to carry out background checks.
You can search your match on other social networks like Facebook, Instagram, Snapchat, TikTok, and even a professional site LinkedIn.
If you find your match's profile on one of those social networks (maybe a not-so-recent Facebook account), make the first move.
It can be cute if you send it to your match a short message on Messanger.
It can be a big plus for you because you show interest in your match.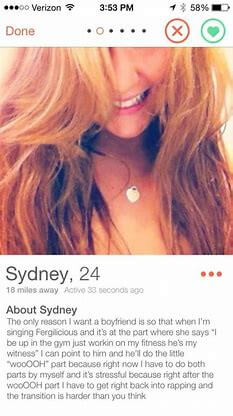 If you want to make the first contact, send a short message.
After that message, start chatting with your match a little bit to see if there is potential to continue.
After a while, ask for your match's email.
If your match accepts to give it to you, there is no danger because a normal person will always give you an email address to make your conversation easier.
If an email is too personal for you at the beginning of your online relationship, ask to add your match on some other social network like Facebook or Instagram.
These two social networks are great places where you can learn more about your match and be somewhat confident that you're not walking into the catfishing net.
Let the time be your companion.
Don't rush with meeting at a public place.
It will come eventually.
Before you ask your match for a phone number, arrange a video chat.
After meeting your match on the camera, you will decide what to do next.
Let the cell phone number be your final step.
A personal number is valuable.
It is an important step in this type of relationship.
To protect your safety, you always can find a way to do it.
If you are not sure is it a good time to give your private number, you can always use a Google Voice number that allows you to check your messages, calls, and voicemails.
You don't have to give your phone number if you don't want to, and you can always be safe.
Safety doesn't have a price.
Don't share too much personal information on Tinder, but always check your match's personal information.
On the Internet, you can find many terrifying stories about bad Tinder experiences.
Some of those experiences are half bad, and you could survive them.
But some of them are worse than your worst nightmare.
Many real stories sound like the scariest horror movies.
Considering your match's personal information, check your match's personal information as much as you can.
Don't be ashamed to talk with other people that you use Tinder.
Talk about your matches with other people.
Ask them if they know your matches.
You never know, the world is too small.
7. Before a date with your match
Before a date with your match, tell your closest people everything about your date.
Show them your match's photos, share your match's personal information with them, and send them your match's screenshot with his /her profile picture.
After showing them your entire match's photos you've found, tell them where and when you are going to meet.
Before meeting with your match, send a message to your friends that you are about to meet your match.
If you don't trust your friends, tell your family.
After all, your family is your biggest support.
When you meet your match, send them a message that you arrived, and that your date started.
They will be glad to know everything is okay.
8. Confirm the confirmation
Swipe down all messages you have ever written to each other to make sure that there isn't misunderstanding, mixed feelings, offensive messages, or codes that you haven't seen before.
Or maybe you just didn't pay attention.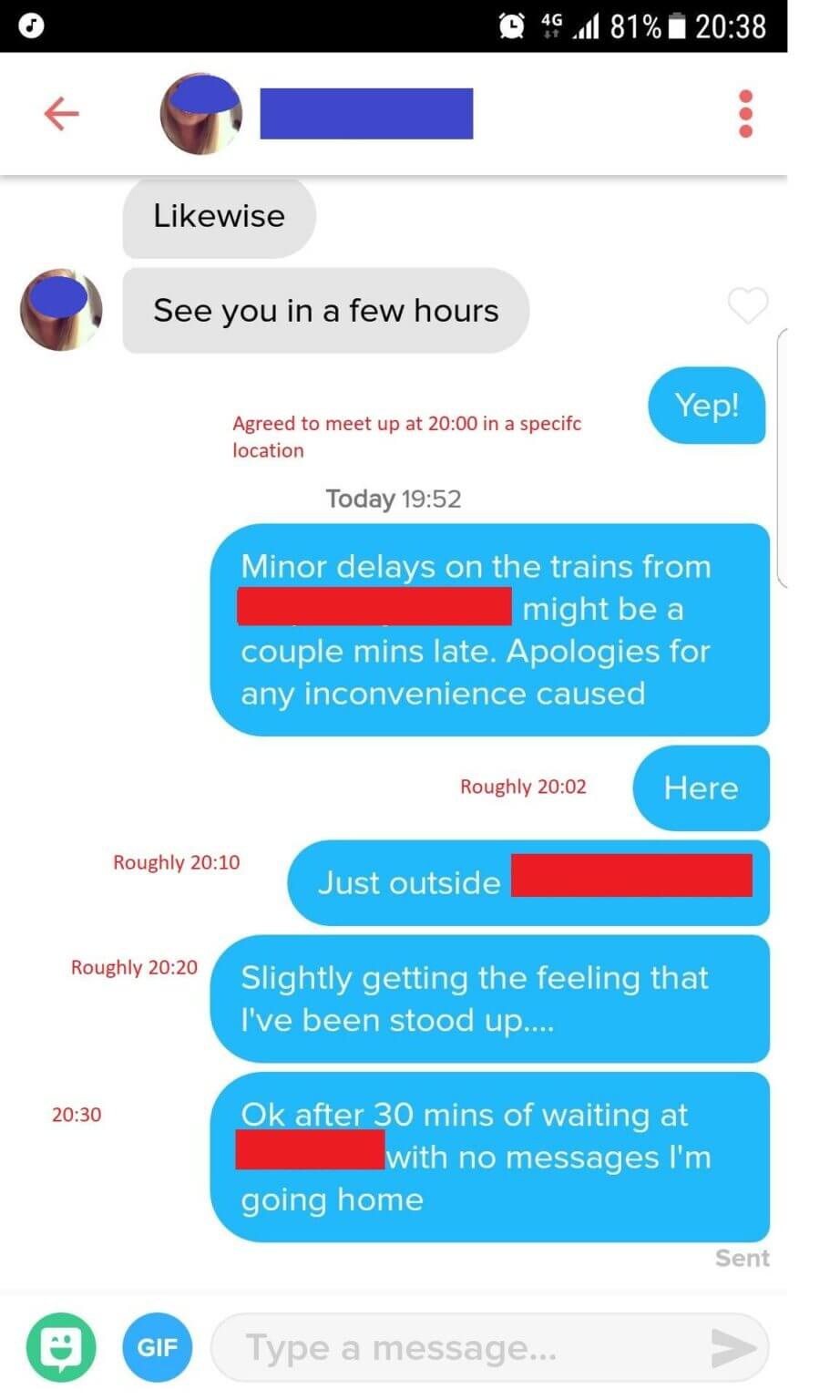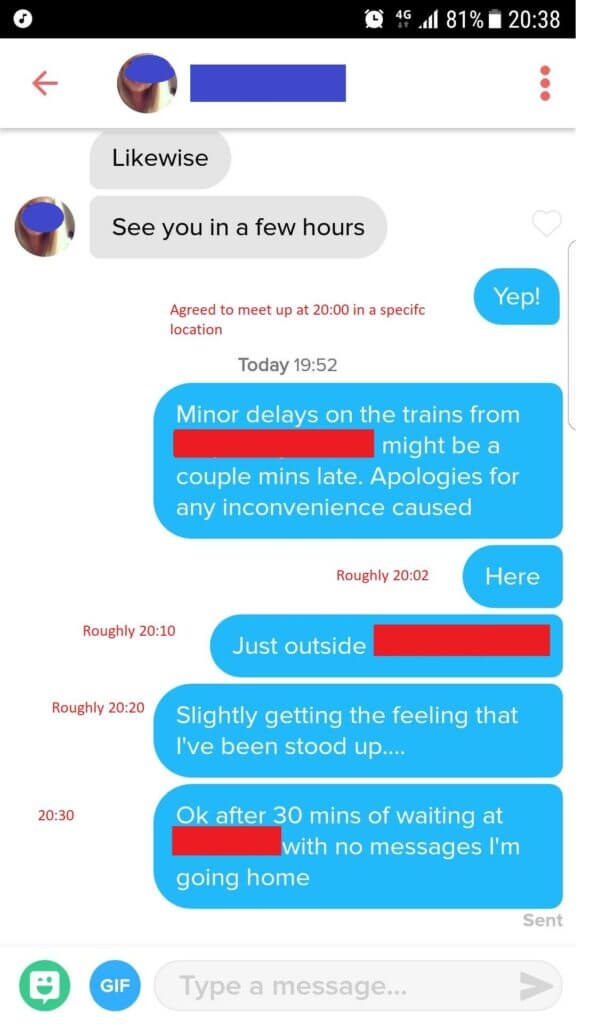 9. Choosing the date place
When you choose a place for your first date with an online match friend, always choose a public crowded place.
Public places are the safest places when you meet someone for the first time.
There are a lot of people, and maybe you could see a familiar face in the crowd.
Plus, a public place makes you more confident than an intimate place with candles and not too many people around you.
If your match is a potential serial killer, a murderer, or a psychopath, he/she will probably be afraid to try to do something with unfamiliar people.
10. Choosing the most appropriate time for a date
Choosing the most appropriate time for a date is the second crucial thing with online dating.
When you choose the time for your first date with your match, always arrange the date during the day.
The day is better than the night.
Plus, you can always stand up and leave if you don't feel comfortable on the date.
You can grab a cab, a bus, a subway, or any other public transport you want.
You can even walk a few blocks to your dearest friend whom you could buy lunch, and gossip a little bit.
Or, you can just go home, and start finding the perfect match for you.
11. Choosing the transport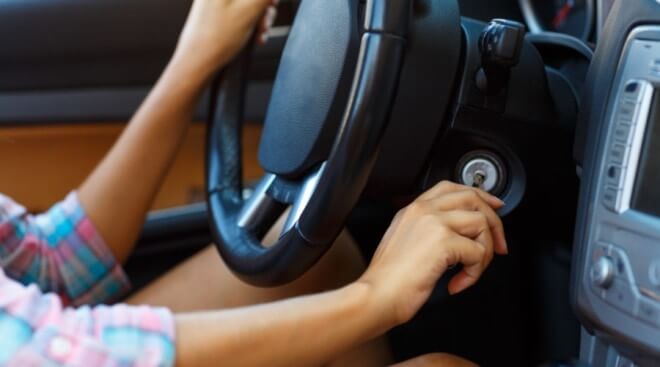 If you are wondering to accept your match's invitation to pick up you in front of your apartment, refuse it politely.
The best way to go on a date is to go by car if you are a driver, by using public transport, or on foot if you arranged the date nearby.
It's not a good idea to reveal to your match your address, your apartment's number, and your neighborhood.
You never know who you are going out with.
When you finish the date with your match, insist to go home alone.
You're not an easy match to catch.
Don't be afraid to walk away if your date is going in the wrong direction.
Think about some excuses you can use, or make a deal with your friend to call you if you don't like to be on a date.
Saved by the bell!
It is very important for you to feel comfortable with yourself and with your match.
If not, it is also very important to say no, because you make the rules.
13. Alcohol and first date
When you go on a very first date with your online match (from Tinder, Bumble, or OkCupid), you are already considered about your safety, so it's obvious that you mustn't drink too much.
Order a glass of wine or a beer if you want to relax a little, not the whole bottle of wine.
Maybe it would sound crazy, but don't let anyone mess with your drink.
Put your eyes on it and be paranoid for the first time, it is allowed.
If your match invites you to continue drinking at her/his place, refuse it gently.
It sucks when it happens, but, hey, it's your safety.
14. Old fashioned pepper spray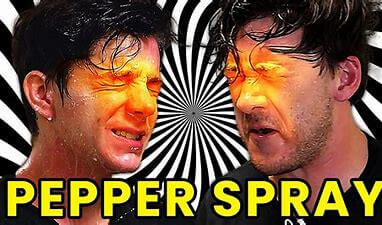 This tip is a more girlish one.
A boy doesn't need it.
Make sure to put an old-fashioned pepper spray in your purse.
If your match is a normal guy, he will probably think that you are insane.
If your match is a serial killer or a psychopath, it would be good for you.
You will be prepared.
When Tinder first appeared as an online dating app, its safety was out of the question.
Tinder was the safest online dating app in the world (swiping was the go-to word).
Then, a lot of bad things started to happen, and those bad things were related to Tinder and its safety.
Some murders happened, and people started to think about their safety a lot.
There aren't the exact numbers of murders related to Tinder that you can find on the internet.
The most famous one happened in 2017 when a girl went on a date with her match from Tinder, and no one has ever seen her again since that night.
The same year, a girl from England reported her match on Tinder who was bothering her by sending her very frightening messages.
She reported it as violence, and a few days after the same guy stabbed her in her car on the parking spot.
And the last case is practically a family case.
A man killed his wife in the bath, and they both were Tinder users.
The wife received a strange message the day before the murder.
In that message, a woman from another town accused her husband of sexual harassment the wife decided to ask for a divorce, but the husband was her judge at the end of the story.
You must be very careful if you use Tinder while you're traveling out of your country, or even out of your city.
Tinder is an online dating app based on location, and its purpose is to find a perfect match for you, but near to you, too.
Sometimes, when you travel your location changes and the Tinder algorithm shows all the people near you in a foreign country or another city.
If your location option is on during your trip it can be pretty dangerous.
However, if you decide to go on a date with your perfect match while you are far away from home; try to stick with these few tips.
If you have friends in the town you just came in, tell them about your plans with your Tinder match.
If you don't have a friend in the town you just came in, call your hometown friend, and inform them about everything you are planning to do with your Tinder match.
Use a cab to get to the date location. You don't know the town, and it is not smart to spend time with a stranger in a stranger's car.
Choose the most popular place in the town where you can meet your match. The most popular place is often the most crowded place.
See your match by a day. Avoid the night in a town you don't know a thing.
Don't drink too much, and try to stay sober.
Refuse to go out of the town, to a calm place, because, your safety should be in the right place.
Charge your phone. You don't want to run out of the battery at some point. You should always be able to reach people.
Text to your friends, or family before and after your date with your match.
Send to all your close friends the profile picture of your match, your match's basic personal information, and link to your match's profile. Your closest people have to be well informed with who you are spending time in a strange city.
When someone asks if Tinder is safe, the answer is only one.
Tinder is as safe as all other online dating apps, and social networks.
There are safety tips, safety services, safety features that upgrade constantly, but it's not all up to online dating apps and their services and customer support.
It's up to you, too.
People, who often use online dating apps, must be aware of the danger factor that is always present.
People must constantly educate against online violence, and read more on the subject of how to upgrade personal safety.
To sum up, there is no safest online dating app in the world.
But online dating app features can make your dating safe, but you have to be the one who will keep that safety.
Frequently Asked Questions