Finding that special someone or finding someone for just a hookup is ever-challenging.
Thus, so many people have turned to online dating platforms, of which Tinder is the biggest.
In this Tinder review, we are going to learn:
OFL Top Recommendations based on 100,000+ Survey

"Serious Relationships"
"Discreet Hookups"
"Best Course for Men"
"Quick Flings"
"Normal Hookups"
"Our Quiz"
So, without any hold-up, let's get on with it!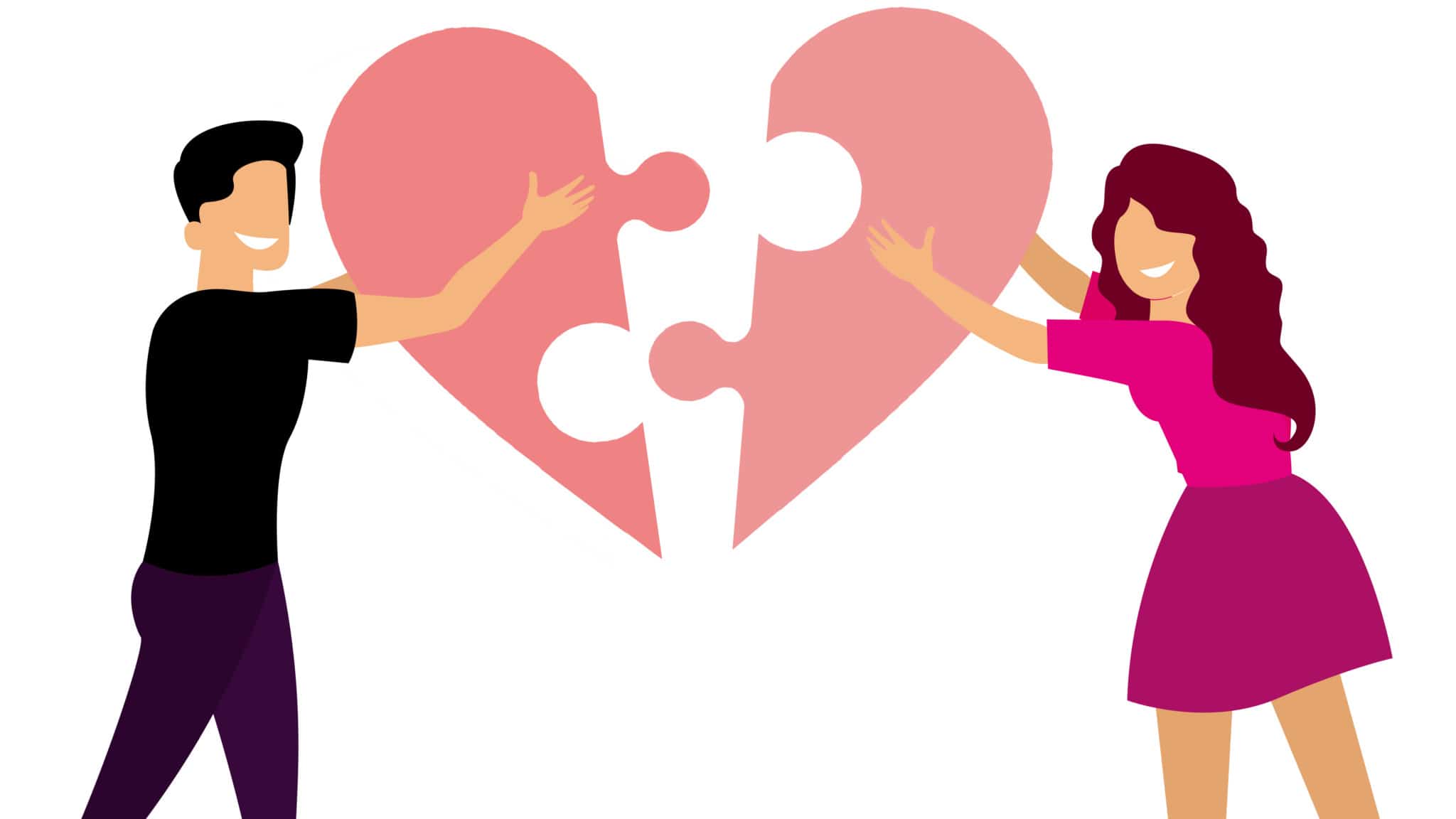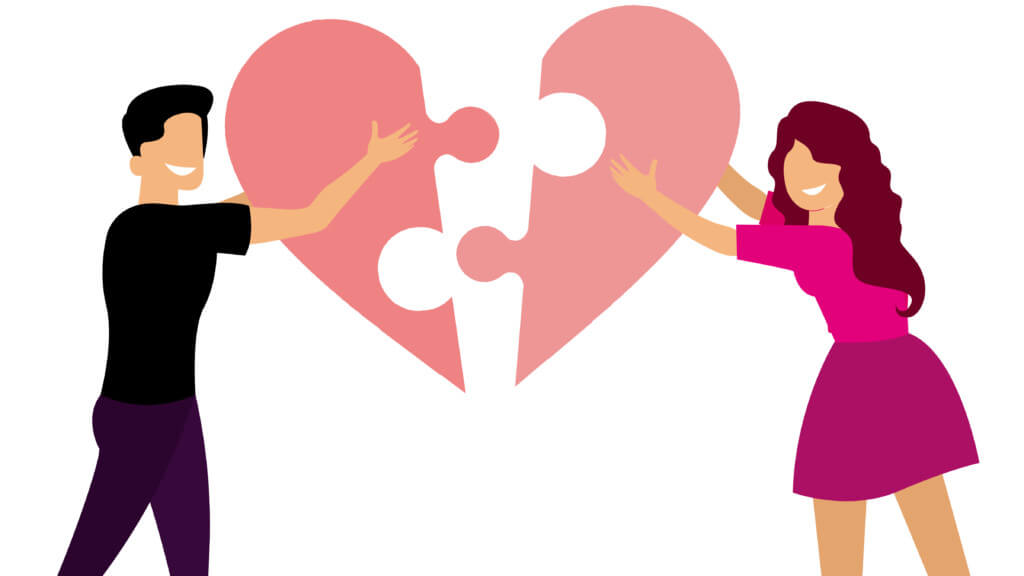 So, first, what is Tinder? Even if you have lived in the Amazon rainforest, you probably heard about Tinder at some point.
Yes, you guessed it.
It is that popular.
Tinder started as an online dating application for smartphones and was the first dating service that introduced a swiping system for matching people.
You can download the Tinder app from the Apple App Store or Google Play Store for iPhone and Android users respectively.
In other words, it is by far, one of the most popular ways of meeting someone for almost anything you can imagine.
Of course, the main goal is to help people meet each other, hook up or fall in love.
However, since the membership base is so big, you can find people for almost everything nowadays.
While we were testing the app, we found people willing to hook up, enter a romantic relationship, as well as people who wanted to find husbands or wives.
OFL Top Recommendations based on 100,000+ Survey

"Serious Relationships"
"Discreet Hookups"
"Best Course for Men"
"Quick Flings"
"Normal Hookups"
"Our Quiz"
While some other dating platforms like eHarmony focus solely on serious relationships and sites like BeNaughty or Ashley Madison specializes in hookups, Tinder manages to blend both effectively.
Some people simply want to find some friends, other people want to meet people from countries they intend to travel to and find out more about those countries, their cultures and also get some sightseeing tips.
The possibilities are really limitless.
Apart from being a mobile dating app, Tinder also exists in a web version, which is completely the same as its mobile counterpart.
However, since it was built specifically to work on mobile phones, you might find it a bit weird to swipe right or swipe left with your mouse.
Now that we have familiarized ourselves with what Tinder is, let us talk about all the nice features it has to offer.
Why do you think Tinder became one of the most popular dating apps in the world?
Was it because of its membership base?
Was it because of a large number of features?
Or was it something else?
Tinder does have a lot of features, even though not many of them are usable and are simply built into the app itself.
Still, these questions might have crossed your mind.
Is Tinder a good idea?
Should I use Tinder?
So, let's find out what made Tinder dating so popular.
Sign up process
It is very easy to register on Tinder and it will not take you too much time.
There are several options for signing up, which we will cover later in the text.
There is no nudity
You might find this weird, but during our testing, we didn't see not even one photo that could be considered as nudity content.
Even though Tinder is deemed a hookup app for finding a person for a one-night stand or romantic relationship, it is not allowed to post nudity content on your Tinder profile.
Yes, some nice-looking hot outfits are allowed, but completely nude pics are not.
Spam-free application
Another very good feature Tinder offers is that you won't get overwhelmed by dozens of emails every day.
Yes, you can get some notifications in your email, but you won't get a lot of spam mails, which is very important, so you wouldn't have to clean it every few hours.
Instead of that, you can simply use push notifications to get notified when you match with someone or when your free picks are ready.
Real accounts
As with any dating app and website, there are fake profiles on Tinder as well.
However, they are easily recognizable, since they mostly have only one profile picture and no profile description at all.
Also, their photo quality is mostly low, so you won't have much trouble recognizing any fake Tinder accounts.
Safe environment
There is no way for people to get your personal information unless you share it with them, so you won't have to worry about security.
Chat feature
They say Tinder is about two things: swiping and chatting.
Therefore, Tinder has an excellent chat feature, that allows you to message people.
As a free user, you can only message people who are your match, completely free.
The chat is very responsive and works perfectly, without any delays.
It's like using WhatsApp or Viber, just without the phone number.
As for phone numbers, you are free to share your number with other people if you want, just type it in chat.
It is a very nice way to meet someone, learn something about them and decide whether you want to meet them or not in real life.
Or you can simply continue chatting on Tinder, it's really up to you and the person on the opposite side.
Like feature
As on most other dating sites and apps (Hinge and Bumble inclusive), you can send 'likes' on Tinder as well.
It is a nice feature that allows you to show someone that you like him/her. If they like you back, you can start chatting, without any restrictions.
Free users can send 100 likes, after which the ability will go on a cooldown period of 12 hours.
Paid members have unlimited likes and can continue to swipe as long as they want.
Unlike some other websites, you cannot like specific photos, but only the entire profile.
Super like feature
Another similar feature is the 'super like'.
Free members get one free super like they can use to send to someone they like very much.
By sending super like to someone, you will tell them that you would very much like to match with them, thus piquing their interest a bit more than with normal-like.
Paid members get access to more super likes.
Boost
Paid members get an option to boost their profile, thus putting them on top of the queue.
This boost lasts for 30 minutes and your profile will be shown to more people.
That is a very useful fact, since it can help you receive a lot more likes, further increasing the chance of matching you with someone.
Rewind feature
Did you perhaps dislike someone by accident and would like to go back and change your decision?
Well, on Tinder you can do that with the 'Rewind' option.
It is available only to paid members and it allows you to go back to the previous person in the queue and change your decision.
So, if you really liked someone and accidentally swiped left, you can still go back and send the like instead.
Top Picks
Every day, you will get several selected profiles as your top picks for potential matches.
That can really save you some time and let you focus on sending 'Like' to people you might really like, instead of wasting a lot of time swiping around.
This is done by the Tinder matchmaker algorithm using the criteria you set in the settings, so make sure to really be honest about what you really want and what kind of people you want to meet.
Tinder passport
This is really for people who like to travel.
When you register on Tinder, you get to choose your country, or you do it by sharing your phone location.
This will tell Tinder to show you only users from your country and close area.
However, paid members have the option to use Tinder passport to connect with people from all around the world.
Perhaps you are going to Germany and you would like to hook up with some German girl.
Or perhaps you simply want to get some sightseeing tips from the people who live there.
Tinder passport can help you do all of that.
Tinder U
Tinder U is basically Tinder for students.
In order to get it, you have to meet two criteria.
First, you need to have an email address ending with ".edu" and secondly, when you first sign in, you have to be on the campus ground, so you could get the proper location set up.
Tinder U is completely the same as regular Tinder, but it will only show you the profiles of people who are there at your University campus and in other nearby schools.
Festival mode
Tinder festival mode gives your profile nice little detail, a badge that is easily recognizable and tells other people that you are going to attend a certain event, such as concerts, festivals, and other important events.
As of now, it is available for festivals in the United States, the United Kingdom, and Australia.
The badge you can get becomes available up to three weeks prior to the event.
Tinder Places
This is still a work in progress feature, but it should be widely available to the wider audience soon enough.
It will showcase the places you like to visit often on your profile and you will be able to see other single users who visited those same places during the previous month or so.
We think it is a very nice feature because you will be able to see profiles of people who like to visit the same places as you, making it much easier to match with someone who has similar interests.
Unmatch feature
If you matched with someone and it turns out that you don't actually like that person after chatting with him or her, you can use the 'unmatch' feature to prevent them to message you any further.
That is a very useful option to have if someone turns out to be a disappointment and you're not willing to continue chatting or meet face-to-face.
Tinder Block Feature
A bit more drastic measure of stopping someone from contacting you is a block option.
If you block someone, they won't be able to message you and see your profile anymore.
So, if someone is really annoying, you can simply block them and they won't be able to bother you any further.
Spotify anthem
If you are a music person, you can add an anthem from Spotify to your profile.
It's a very nice feature that lets other people meet you a bit more before deciding whether they like you or not.
Gender identity & sexual orientation options
Tinder has a wide range of options when it comes to choosing your gender and sexual orientation.
Therefore, almost everyone will be satisfied in this regard.
If, however, your preferred choice is somehow not on the list, you can simply click 'more' and describe it in your own words as best as you can.
Smart photo
Free members are allowed to add up to 6 photos that will be presented on their profile.
Apart from that, Tinder has a "smart photo" option, allowing Tinder to choose from at least thee uploaded photos and put the best one as your main photo. That way, you will attract more people.
Additional information
You can edit your "bio" section and add anything you think could help you get more matches.
Write something about yourself, what you like, what you are looking for and some fun facts that would interest people.
That way you will attract more people to click on your profile to read more, thus increasing your chances of getting matched with likeminded people.
Instagram connection
If you want, you can connect Tinder to your Instagram Snapchat profile, thus showing your Instagram photos on Tinder as well as your Snapchat posts.
This really helps people decide whether they like you or not and it is one of the ways to separate fake accounts from real people.
The feature is optional, but nowadays a lot of people are using it, so you might as well try it and you might even get more followers on your Instagram profile if you are a person who strives to increase your number of followers.
Tinder Feed
Similar to Facebook and other social media platforms, Tinder also has a feed page, where you can see the latest activity.
Keep in mind that you will only be able to see the activity feed of your matches.
So, for instance, if Kelly changes the profile picture, you will see that on your feed page.
When it comes to registering on the app, Tinder wins a gold medal.
It is very easy to register and start swiping in just a couple of minutes.
There are several options you can use to register.
You can do it by using your phone number and email address, which are used to verify your profile.
After that, you will be asked to share your name, date of birth, gender and add some photos to finish with the signup process.
Apart from that, you can simply use your Facebook account to sign up on Tinder, which would take your basic info from your Facebook profile.
One benefit of doing this is that your info will automatically change on Tinder if you change it on Facebook, for instance, your age range.
It is not possible to do it manually via the Tinder app.
After you picked the desired way to register and verify your profile, you are free to start swiping and looking for a perfect match.
Since it is very easy to sign up, you can expect a lot of fake profiles, so you will have to be careful.
However, they are mostly very easy to recognize, so you will have no problem simply X-ing them.
Even though Tinder is very easy to use, there are still some things that you should know before you start looking for your perfect match.
Let's discuss some tips and tricks for using Tinder.
Avoiding fake profiles
As already said, Tinder's membership base is huge, so there will be some fake profiles.
Don't worry too much though, they are easy to recognize.
Most of them have only one photo, usually, low-quality one and they don't have anything written in their bio section.
Also, there are some bots, so if you think you are talking to a bot, simply unmatch or block that profile, and move on to the next one.
Apart from that, make sure to never click on any links from that kind of people, because it might be a virus or something worse.
Choosing profile picture
First of all, you should always post more than one photo, because profiles with more photos are less likely to be fake and you will get more matches.
Try to show yourself as best you can in those photos.
Show your eyes, stature, smile, and overall build of your full body to let people see your whole.
Even though looks might not be a crucial factor, it is definitely the first thing we notice about someone, so make sure you look good.
Also, don't post blurry photos, it would make your profile look worse.
Bio section
Make sure to write something in your bio section.
People who take their time and write something about themselves actually have a higher chance of matching with someone.
Everyone likes to read something cool about someone else, so you don't have to be afraid to do it.
Write something about your interests, hobbies, what you like and try to be funny as well.
It will draw other people closer to your profile and increase your chances of getting matched.
Also, make sure to use normal language, so people can understand you.
No point in using some fancy words if no one will understand you.
Except when you do it as a strategy and hope to find someone who thinks as you do, which is a viable move.
Personal info
If you meet someone nice and decide to take it to the next step and perhaps meet up or continue the conversation elsewhere, make sure not to share any sensitive personal info.
After all, you never know if someone is real until you meet them in person.
So, don't share your credit card information, some personal codes, etc.
There is a lot of identity theft bots and thieves on the internet, so it is better to be safe than sorry, so you wouldn't have to go to banks and bother with getting a new credit card or even ID in some cases.
Be cool
It is always nice to meet someone, and in those moments, we usually get a bit hyped and nervous.
What to do, what to say, how to behave etc.
One thing you should always remember is not to get ahead of yourself and remain cool.
After all, you are meeting someone for the first time, so you should simply act normal, ask some basic questions, make some jokes, learn what that person likes and everything else will come naturally.
So, there is really no reason for you to stress out.
Just like all other dating websites and apps, Tinder also has both positive and negative sides.
So, let's take a brief look at it and discuss what are the pros and cons of Tinder.
Membership base – since Tinder was basically the first online swiping app for mobile phones, it has a lot of members and over 60 million total visits on both mobile and web versions
Free features – despite having a lot of paid features, Tinder also shines by offering excellent free features as well. You can find your perfect match with ease without having to pay a cent.
Passport feature – Tinder passport option is really useful, not only if you would like to hook up with foreigners, but also if you simply want to meet them and ask about their culture and get some sightseeing tips if you are traveling abroad.
Messaging without limitations – there are many other dating websites and apps out there. However, almost none of them allows you to chat as much as you want for free. Tinder is one of those apps. You can use chat features without any restrictions, send as many messages you want and even send your phone number without having to worry about it being deleted by Tinder.
You can find people for everything – even though Tinder started as an app that helped people to find matches for hookups, now it is much more. You can still find people for a one-night stand, but you can also find people for relationship or marriage. You can also make some friends while you are there. It all depends on what you really want from the application.
Location issues – depending on your country of residence or area, you might get a much smaller queue of people to swipe. A large portion of Tinder members live in large cities, so it is not so easy to find someone if you live in the countryside, for instance. Also, smaller countries tend to have this problem as well, since majority of Tinder members come from big countries.
Swipe limitation – free users have only 100 swipes available. After that, you will have to wait for 12 hours to get another 100.
Age-based pay scale – the older you are the costlier will paid membership be for you. People over 31 have to pay a higher price for premium membership packages.
Gender inequality – right now, there are more male members on Tinder, so there is a tough competition for men to find their perfect female match.
Limited information – you don't get too much information about your match unless they open up, so it can sometimes take some time to meet someone who is willing to meet in the real world.
When talking about Tinder mobile app, it is a bit different than our other reviews, since Tinder is all about mobile.
It started as a mobile app and expanded onto the web version, which is completely the same.
You can get a mobile app for both Android and iOS devices from their respective stores.
They are both the same and work perfectly well.
Tinder is probably the most popular dating app in the world.
Most members come from some big countries, so let's take a closer look at the demographic list.
Brazil – 14.68%
United States – 11.22%
Poland – 4.21%
United Kingdom – 4%
Germany – 3.77%
As you can see, most Tinder members come from the Americas.
What is more surprising is that the highest percentage of Tinder members are from Brazil, while the USA is in 2nd place.
Next, several places belong to some bigger European countries, so it can be said that Tinder is really popular across the entire globe.
There are 2 tiers of a paid membership on Tinder: Tinder Plus and Tinder Gold. Let's see how much they both cost and what do they offer.
Tinder Plus
Up to 30 years
1 Month – $9.99
6 Months – $34.99
12 Months – $54.99
Over 30 years
1 Month – $14.99
6 Months – $60.00
12 Months – $80.00
Tinder Gold
Up to 30 years
1 Month – $9.99
6 Months – $52.99
12 Months – $82.99
Over 30 years
1 Month – $19.99
6 Months – $90.00
12 Months – $120.00
The Chances of Having Success
Even though there are some fake profiles, Tinder is probably the best choice if you are a young person who is looking for a hookup, relationship, friendship, or even marriage.
Your personal info is always safe, so you won't have to worry about security too much, except in chat.
And with all the free features, Tinder is very trustworthy.
We can say with certainty that you will meet someone you like and we heartily recommend using it.
Overall Rating Based on Tinder Review
In the end, let's take a look at the overall rating and show you how we rated Tinder, divided into several categories.
Signing Up – 5.0/5
Communication – 5.0/5
Search Filters – 5.0/5
Ease of Use – 5.0/5
Customer Service – 5.0/5
Safety and Anti-Scam – 5.0/5
Number of Members – 5.0/5
Overall Rating – 5.0/5
Frequently Asked Questions