With about 50 million users or more and covering over 190 countries, we can comfortably say that Tinder is the most used dating app in the world today.
In this article, we shall be reviewing the web version of Tinder in the following aspects:
So let's get down to it!
OFL Top Recommendations based on 100,000+ Survey

"Serious Relationships"
"Discreet Hookups"
"Best Course for Men"
"Quick Flings"
"Normal Hookups"
"Our Quiz"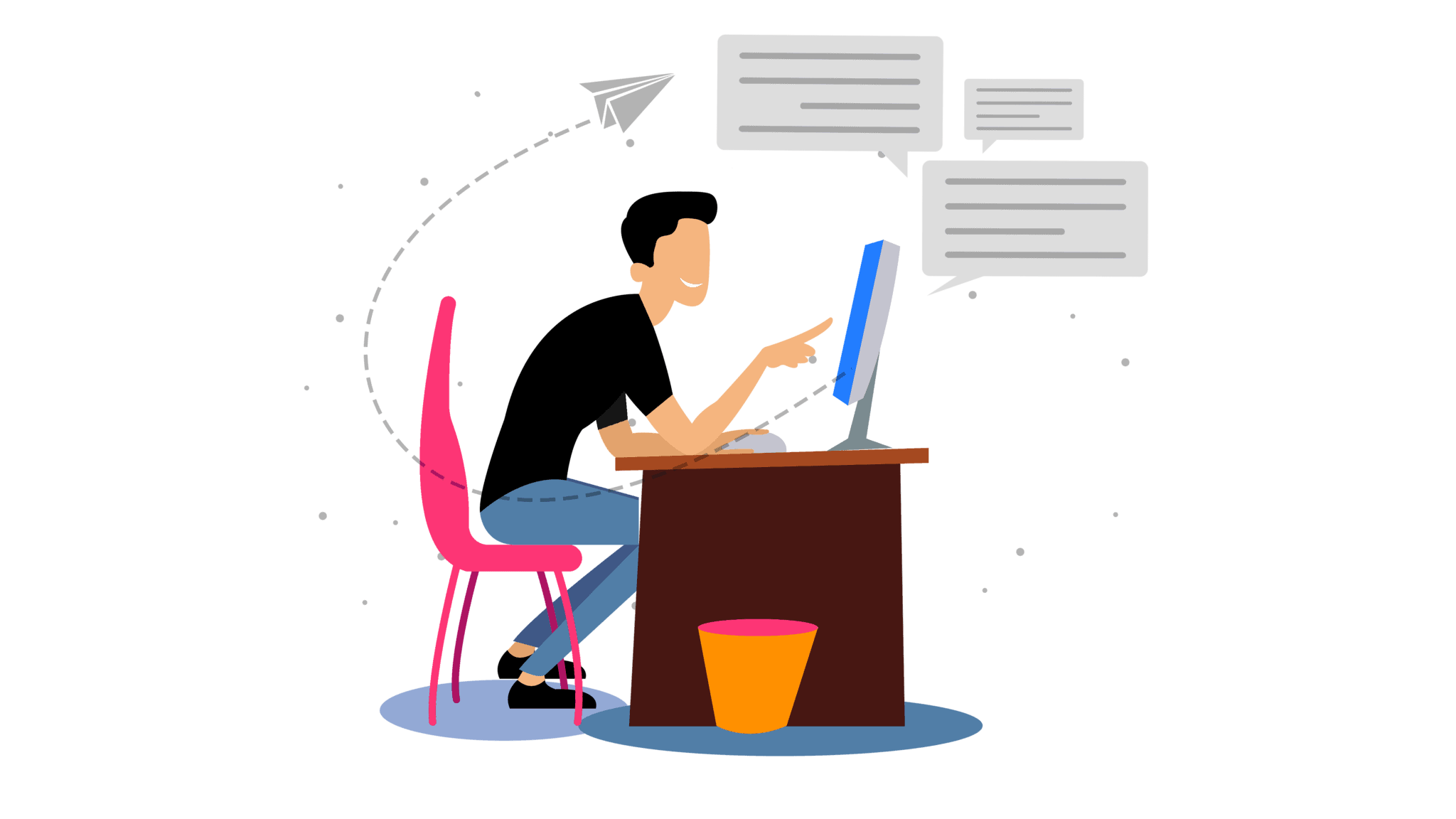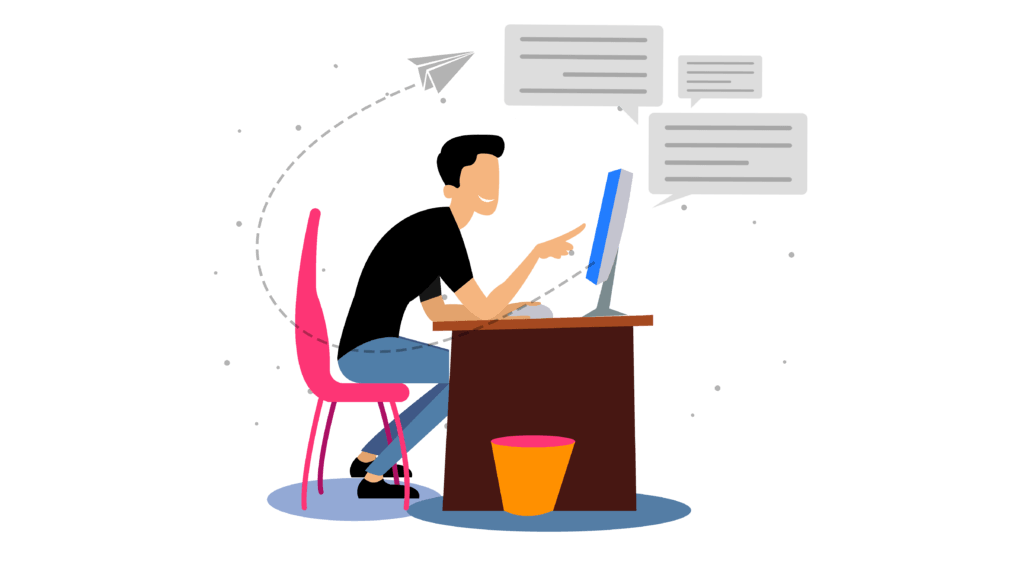 Whereas some apps (like BeNaughty or Ashley Madison ) focus solely on hookups and others (like eHarmony ) are known for serious relationships, Tinder caters to both categories of people.
Can I use Tinder on my computer?
About two years ago, Tinder launched a version of the app suitable for computers.
By then, Tinder sign-up was available only for Android or iOS mobile phones, as an app that could be downloaded in the app store.
The company stated that the reason behind launching Tinder on Computer is their wish to make the dating platform accessible to anyone and anywhere.
They wanted to make sure that you can enjoy your dating life no matter where you are, without having to think about problems like the "no phones allowed" rule present in schools and offices or lack of mobile phone storage which prevents you from browsing Tinder the app.
Apart from that, when you download Tinder for PC, it provides a few advantages when compared to the mobile version, which can make your dating even easier and better.
Keep on reading to find out more about what you can get from switching from mobile app to Tinder Web.
How can you access Tinder on PC?
How to sign up for Tinder on PC?
OFL Top Recommendations based on 100,000+ Survey

"Serious Relationships"
"Discreet Hookups"
"Best Course for Men"
"Quick Flings"
"Normal Hookups"
"Our Quiz"
As mentioned, the Tinder app for mobile phones can be downloaded through the app store.
When it comes to Tinder for PC, you can easily set it up by opening any of the web browsers and going to the Tinder.com webpage.
There is no need to download the mobile app beforehand in order to create a new dating profile.
Even if you've never created a Tinder account, you can do that right then and there on the Tinder website, and there are two ways to do it:
Creating an account by using Facebook
Creating an account by using your phone number
On the other hand, in case you do have an existing account, you'll notice that the login itself is no different than in the mobile app.
Depending on the information you used to set up your account in the first place, you will either be asked for your mobile phone or log into your Facebook account.
In case you choose the mobile phone, you will receive a text message with a security code the webpage asks for.
Don't forget to allow the webpage to use your location since Tinder relies on it to find matches close to you.
After doing that, you've accessed Tinder PC and you're all ready to go.
Now that we cleared up how you can access Tinder using your computer or laptop, let's examine the way this platform works on PC and how different it is from the mobile version.
How does Tinder on PC work
Even if you've never used Tinder before, there is a good chance you're familiar with the general idea and the way the app is organized.
It's all pretty simple and easy to learn in no time.
First, you'll be asked to set up your profile, which will be visible to all your potential matches.
After that, it's time to get swiping. Right swipe on a person's profile is a "yes" and the left is a "no".
When you and another person both swiped right on each other you've created a match.
Only after a match has been made the option of chatting is unlocked.
The general way of functioning stayed the same in the web version of the platform.
Once you create a new tinder account or log into your account, you'll notice the profiles of your potential matches right away, and you can get to "swiping".
Of course, there is a difference in the way you select the profiles you like and don't like when compared to swiping in the mobile app.
Here you need to click and drag, which is only a slight change that anyone can get used to in no time.
Tinder Web developers made sure that chatting and your profile, key components of the platform, stay unchanged even with transferring from mobile to Tinder desktop.
When it comes to the conversations with your matches and your own profile, they are as easily accessible as ever.
It's safe to say that the way Tinder functions as a platform stayed the same on PC and that changes were made mostly in the layout and design.
Once you get used to the slightly changed layout of the Tinder Web, the rest is as usual – swipe and chat.
How is Tinder for PC different from Tinder on mobile?
If you're used to the classic Tinder features described above, that's great! If you worry that Tinder for PC will be too complicated to use and so much different than the mobile version you know and love, have no fear.
You will easily adapt to Tinder on PC since all the main characteristics of the platform stayed almost unchanged.
As expected, Tinder Web has all the features Tinder mobile has and is recognizable for.
Everything described above is present, with only a few changes which comes with the web version of the platform.
It's no surprise that a few changes had to be made, but they are only minor differences and are pretty easy to get used to.
Let's check them out.
Obviously, the first thing that is different about Tinder PC when compared to the mobile app is the size of the screen.
The larger screen of your PC really makes a difference when compared to the smaller size of your phone's display.
First of all, this change influenced the new layout of the platform. It's noticeable that the left part of your screen is for all your conversations, while you can simultaneously swipe on the right side.
This is a convenient change, especially when considering that the mobile app provides no overlook on your chats while you're swiping.
Actually, Tinder mobile allows you to have your attention only on one segment or tab at a time, whether if that is your profile, your conversations or the profiles of other people, so this bigger screen really allows multitasking and a better overview of everything that's happening when compared to the mobile app.
The second and probably even more important consequence of the big screen is the size of the photos you will be seeing.
Tinder decided to take advantage of the spacious PC screens and draw attention to user's photos, which are relatively smaller on mobile phones.
When using Tinder for PC, photos of users are more important than they have ever been, since you will be able to see and analyze every detail.
Even better (or worse?) is that you will see the photo of the person you're chatting with the whole time during your conversation, and not only as a thumbnail but large and upfront.
Although the general "right-yes, left-no" idea stays the same, the swiping is a little bit different, which makes sense considering the fact that most PCs don't have touch screens that mobile phones do.
With that in mind, the logical alternative to swiping in Tinder Web is clicking and dragging the profile in whatever direction you would swipe it in the mobile app.
Clicking and dragging photos up is the equivalent of a Super like on your phone.
Or, when it's easier for you, you can use the "X" and "heart" buttons that are in the same place as in Tinder mobile – under the match's image.
One more advantage that Tinder PC brings is the possibility of using keyboard shortcuts instead of swiping, and for a couple of other actions in the app.
Here they are:
→ (rightwards arrow) – like
← (leftwards arrow) – nope
↑ (upwards arrow) – open profile
↓ (downwards arrow) – close profile
'Enter' bar – super like
'Space' bar – next photo
Although it may take some time to get used to using your mouse and keyboard instead of your fingers for swiping and typing, these minor changes won't affect your speed and efficiency when choosing profiles you like.
If you've used Tinder on your mobile phone before, you know how the chatting window looks like.
It covers the entire screen and focuses all your attention to the messages you're receiving and sending.
If you want to re-check some of the photos or the profile description of your match, you need to go back to their profile and then get back to the message tab.
Unlike Tinder mobile, Tinder on PC gives you a possibility to look at your match's photos and bio all while chatting with them.
Have you ever wanted to reference something from your match's bio while talking to them but couldn't remember the details so you had to go back mid-conversation?
Now there's no need for slowing the conversation down in order to do that.
You can simply check out the right side of the screen, where you'll see your Tinder match – their bio and photos, and all that while having the chatting window open.
This will definitely make chatting easier.
Advantages of Tinder for PC
Even though Tinder kept all its basic ways of functioning after switching to PC, some things changed, and they changed for the better.
Let's take a look at the main pros of using Tinder on PC:
Accessibility
We live in a world where it would seem that everyone has a smartphone with internet access, but surprisingly that isn't the case in all countries.
Some people don't have phones suitable for installing the app, or they have no access to wifi outside their home.
For them, Tinder on PC is the solution for online dating.
Speed
Once you get used to a slightly different layout and controls, chances are you're going to be much faster at swiping and chatting than on mobile.
Using Tinder PC also allows you to copy and paste much faster than on mobile, so you can have answers to some of the frequently asked questions ready to go and just paste them to your conversation.
More people to meet
As mentioned, the reason Tinder decided to make the app suitable for PCs also is the need to make it accessible to people everywhere.
What this also means is that a large amount of singles that couldn't use the app now has access to the dating world, and that brings you a larger variety of potential matches to choose from.
The big screen
A logic consequence of switching from mobile to computer screens, and it brings a lot of cool advantages.
First of all, there is more room on the screen and no need for separate tabs for swiping, chats and your profile.
Also, this means that you will have a chance to better see the details of peoples photos, and study their bios more closely.
Discretion
Nowadays, when a large amount of people is familiar with Tinder and its way of functioning, it's easy to recognize a person swiping left and right in a public place such as cafés or public transportation.
If you simply don't want other people all up in your business while you're using Tinder, then Tinder Web could be the solution.
By using it you can browse potential matches carefree, and no one could guess if you're on Tinder or just browsing the web or writing emails.
Also, with Tinder Web there is no need to have the mobile app, so no one will be able to see you get a Tinder notification or see the app itself.
PC only options
One of the things we already mentioned that is available on PC only is the keyboard shortcuts.
Besides that, there are a few other tricks you can do only when using a computer, that are not available on mobile phones.
For example, you can press CTRL+F and search for words in your Tinder conversations to find a certain part you're looking for.
Disadvantages of Tinder for PC
Of course, switching to the desktop version of the app had to have some effect on the platform.
Even though the way of functioning and all features stayed the same, some users may have a hard time getting used to the PC screen.
If you've been using Tinder on mobile for some time, it could take you a little bit to get used to clicking and typing on a keyboard instead of using a touch screen.
Besides that, there are no other bigger cons of Tinder for PC, so you can be sure that switching to the desktop version is easy and stress-free.
Go ahead and enjoy the advantages of Tinder for PC without having to think about what you're missing on your mobile because you're not missing anything!
As with using Tinder on your mobile phone, on PC you will also want to better your chances of having a match.
That is why we bring you the guide on making your profile better so that you can make the most out of your time on Tinder.
How to make your Tinder for PC profile better
As mentioned, the bigger screen draws more attention to every detail of your profile, which can have a big effect on whether you get matched with someone or not.
Even though you can never tell if other people use their mobile phone or PC for accessing Tinder, there is no harm in taking your Tinder profile to the next level in order to get those matches no matter what.
Allow us to give you some advice about how to make your profile so good, that it leaves a positive effect on people using phones, but also on those on PCs who can see and analyze every little part of your profile.
After applying this advice you will definitely have an eye-catching profile and a ton of likes!
Choosing the right profile photo
A photo will be the thing that leaves the first impression, and since you want that to be good, the photo must be good, too.
Especially the one you choose to be the primary photo because that one is the eye-catcher that should spark interest in another person and cause them to stay a little longer on your profile.
There is another reason why you should choose your photos carefully and thoughtfully.
With the mentioned option of chatting while simultaneously having the profile of your match open right there, your picture will be looked at a lot.
So if it's bad, chances are that the initial interest could be ruined by your profile picture.
Now you must be wondering – Okay, what should I do then? What kind of photo is "a good Tinder photo"?
First of all, even though it applies to mobile phones, low-quality photos will look especially bad on big computer screens, so make sure the quality is good and the image is clear.
If you're trying to decide between a full-body shot and a picture of your face, go with the second option.
It has been proved that people prefer to see a photo of your face and torso over an image of your whole body.
And don't forget to smile! It goes a long way, showing that you're friendly and easy to connect with.
The next important thing when choosing the primary photo is that you're the only one in it – you don't want to confuse people with a group photo so they have to figure out whose profile they're looking at.
One of the tips&tricks that should get you more matches is wearing bright colored clothes in your primary photo.
Doing that draws attention to your profile and makes you stand out in the crowd of potential matches, increasing the chances of getting that right swipe.
After you chose the primary photo, you have the option of adding a couple more to complete your profile.
These ones should ideally be photos that show your interests and hobbies the best, for example, pictures with your friends, pets or photos from a recent trip.
Even though your picture is the first thing your potential match will see, the Tinder bio you write is just as important.
The bio will be the deciding factor when a person tries to choose if they want to swipe right or not, and for those who read it only after swiping, it can be a deal-breaker in case it's not written with care.
What should your bio say then?
Is it better to have no bio, just so you can't go wrong?
In a sea of potential matches, you will stand out that way when compared to persons who don't have anything written about themselves.
The next thing you should know is that Tinder bios should be short and charming, so keep it simple and write a couple of interesting things about yourself.
That of course, doesn't mean you should brag and write as if you're the best catch on the whole app.
Just a couple of facts about yourself written with no grammar mistakes go a long way.
The last thing is to think about the tone you want your Tinder bio to have.
That depends on what you're looking for on the platform, so don't write too serious if you're only looking for something casual.
We hope we cleared up how Tinder for PC works and has helped you understand it better so that you can get the most out of your dating plans.
Get to swiping and good luck!
Frequently Asked Questions