If you don't like the idea of joining Tinder for any possible reason, we are about to give you 6 Tinder Alternatives – Websites Better Than Tinder.
In this article, special attention will be paid to the following criteria:
Here are our Tinder Alternatives:
OFL Top Recommendations based on 100,000+ Survey

"Serious Relationships"
"Discreet Hookups"
"Best Course for Men"
"Quick Flings"
"Normal Hookups"
"Our Quiz"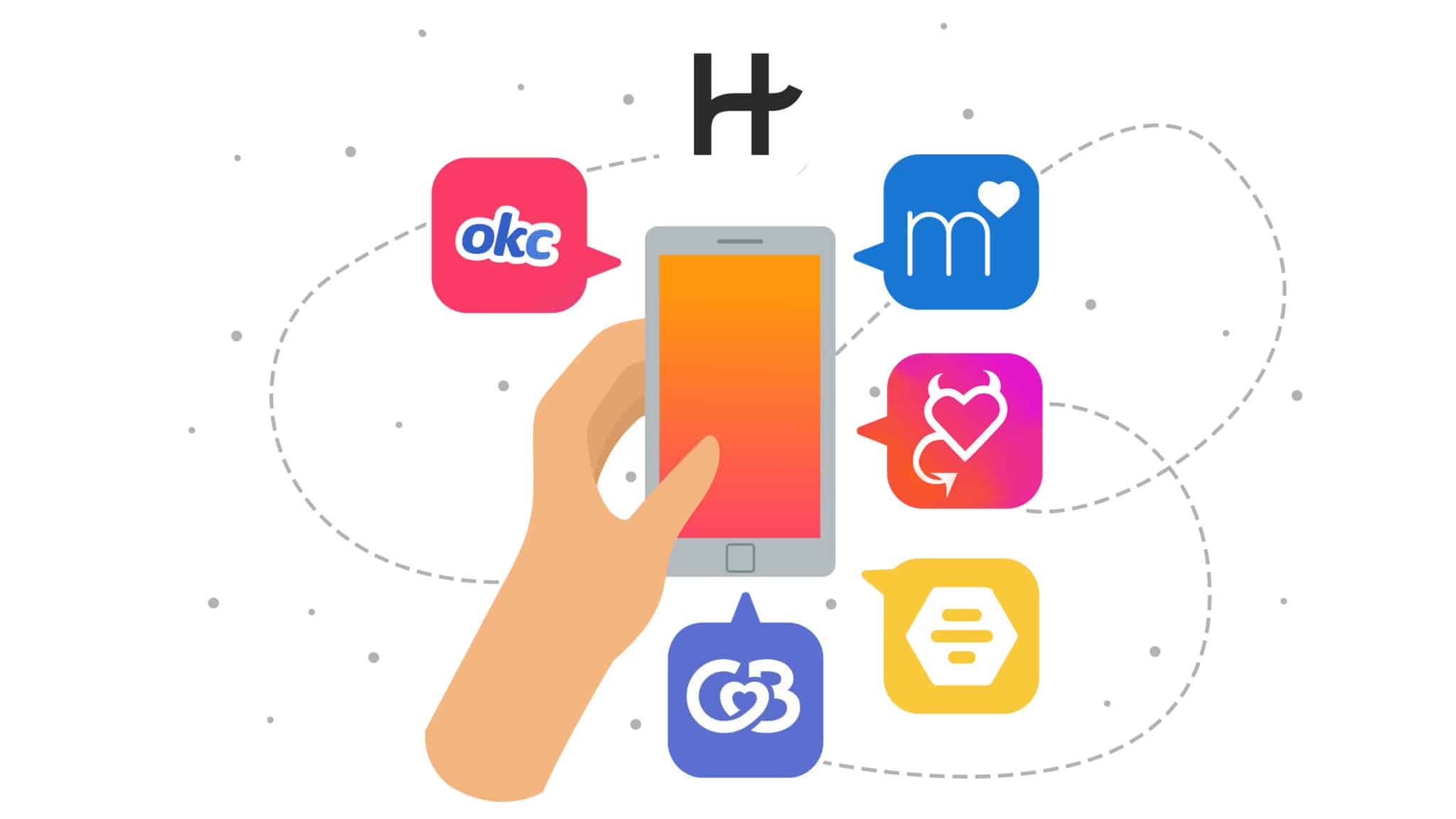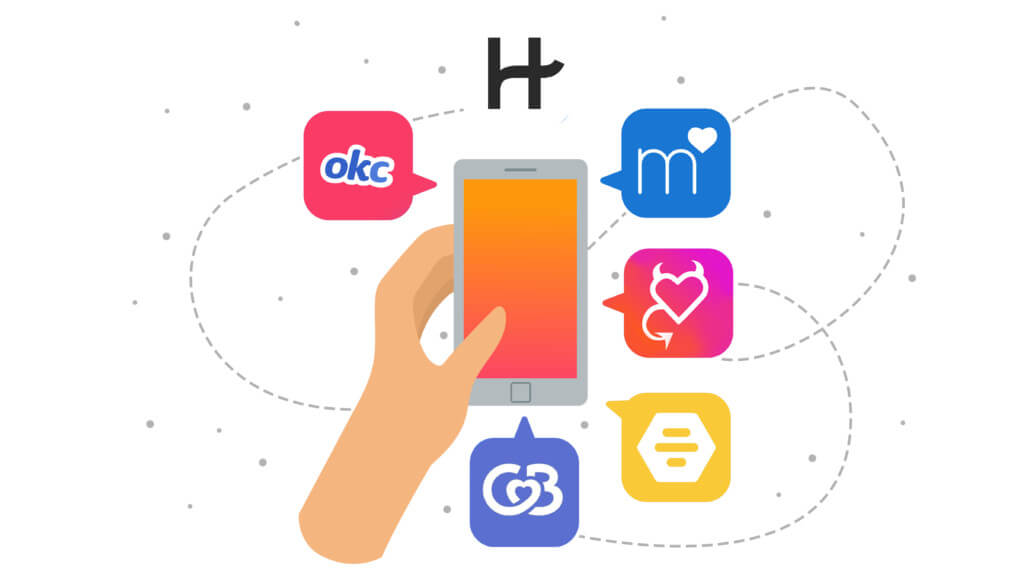 Tinder Alternatives in Video Form
Below is my list of the top 6 Tinder alternatives.
I rank these on specific ranking factors such as price, registration, how easy it is to make contact, profile quality, and more.
This will help you decide which of these is the best Tinder alternative for you.
Registration 5/5
Making Contact 5/5
Profile Quality 5/5
Overall Score 5/5
Match.com is the second-ever online dating service that was created in 1995.
It is a bit hard to believe that it's been around for almost 25 years and has continued to resist the time and all the trends that have come and gone.
This dating app presents the perfect mixture of the marriage-oriented EHarmony (we will talk about it) and the hookup-oriented BeNaughty or Ashley Madison.
With its huge user base and around 35-39 monthly visitors it guarantees that you will meet someone significant in 6 months, or if not, it will give you 6 months for free.
It has an almost even ratio of men and women (44% of users are women), which feels encouraging and not like a sausage party.
Another outstanding thing about Match.com is its registration process.
OFL Top Recommendations based on 100,000+ Survey

"Serious Relationships"
"Discreet Hookups"
"Best Course for Men"
"Quick Flings"
"Normal Hookups"
"Our Quiz"
First of all, it doesn't take more than five minutes, but it is still deep enough to allow you to answer many quite important questions.
Besides basic information, it allows you to add personality traits that you are looking for in someone and rate how important they are to you.
For example, if you don't like smoking and that that is a deal-breaker, no person who smokes will appear in your search.
Besides these questions, there is a whole variety of additional ones that you can answer and make sure you are somewhat on the same page with someone.
We found many other websites to be very annoying with popping up windows, numerous ads, dozens of profiles to look at, and so on, but on the contrary, Match.com is so organized and calming.
There are barely any pop-ups and scrolling is not even a thing since there is only one profile of a single person at a time to look at (similar to Tinder, but with much more info about every profile)
Besides these more common options, Match.com offers some cool services such as local events for paid members (based on their zip code), then AskMatch, which lets you talk one-on-one with a dating coach from the website, and several more.
Pros
Huge user base
The registration process with deeper questions
Real-life events to make you leave the comfort zone
Almost no annoying ads
A quite user-friendly homepage
Cons
Membership is pretty necessary since the free version doesn't offer much
Besides connecting with Facebook, Match.com can't check if the profiles are real\
Does Match.com have a mobile app?
Yes, it is available for both Android and IOS users.
Can I cancel my Match.com subscription at any time?
Yes, you can do it anytime in your Profile Settings.
Does Match.com offer refunds for unused time?
It doesn't, however, a Match guarantee is offered.
How is Match.com for gay dating?
Match.com has almost 2 million LGBT members and has an anonymous function so users can disclose their sexuality at their own pace
Registration 5/5
Making Contact 5/5
Profile Quality 5/5
Overall Score 5/5
If you ever thought how fun Tinder is, just wait to read about Bumble, which we found better than Tinder in many ways!
Bumble is the very first female-focused dating website, or better said the female-focused version of Tinder.
It has more than 50 million users and its uniqueness brought it to everyone's attention.
This service allows women only to make the first move to start the conversation going.
We are long past the days when men had to think about all the good and fun icebreakers and then wait for the response.
And Bumble has put a stop to that.
When women like someone, they need to be liked back and only then do they get 24 hours to initiate the contact, while men can only sit and wait.
Nevertheless, they aren't that powerless, since they are given a chance to extend that initial period for another day, letting her know that they really wish to communicate.
Besides the regular Bumble, there are also two other modes incorporated into this service and those are:
BumbleBFF – It is created to help people find friends and nothing more.
BumbleBizz is the third section and is made for those who aren't in the pursuit of friends or romantic partners. The best description for it is the "Dating app version of LinkedIn" where people can find partners, sponsors and valuable information on numerous topics.
There is also "Beehive", the blog that serves as a resource of tons of information about dating.
Another phenomenal part of Bumble is the occasional real-life events that bring thousands of members together
Tinder doesn't have anything similar to these modes, plus men outnumber women there in the ratio of 2:1, thus Bumble is better than Tinder.
Pros
Women can finally relax from getting unwanted messages
Bumble is a dating app, friend finder and a Linkedin-like service all in one
Men can finally sit back and enjoy being contacted by women
Cons
Men might not be accustomed to waiting and find it frustrating
The search criteria don't allow many specifications
Is Bumble free?
It is completely free to download Bumble and use it, however, there is a premium version called BumbleBoost which lets you avoid several "drawbacks" of the free version.
So for example, if a woman doesn't initiate the contact, and will be lost forever, but the premium version offers the Rematch feature, which lets you reconnect with someone.
There is also a feature called BusyBee that allows you to prolong the initial period of 24 hours.
Does Bumble login only through Facebook?
Yes, you can access it only through Facebook
Is Bumble a hookup app?
Because of its female-friendliness and marketing, it tends to attract women who are looking for a more serious relationship.
However, hookups aren't impossible. But, if that is your sole goal then Tinder might be the better option.
Registration 5/5
Making Contact 4/5
Profile Quality 5/5
Overall Score 4.5/5
Simply said, eHarmony is a recipe for a happy marriage!
This dating service is perfect for the individuals who are not interested in Adult friend finders but are also not into Christian mingles.
It is made for the hopeless romantics who long for the happy-ever-after fairytale, and this is the goal that eHarmony has been trying to fulfill for as many people as possible since 2000.
What is outstanding about this dating site is its questionnaire during the registration process. It has a variety of questions and is lengthier; some might find it a bit boring.
However, it does the impossible – based on all of your answers it screens other profiles with its algorithm and eliminates around 99.7% that are not compatible with you.
This is such a time saver and the best possible way to find the perfect match online, especially when knowing that harmony is mostly visited by the individuals who are quite serious about their pursuit
What made us like it, even more, is the fact that eHarmony takes privacy quite seriously and lets your profile along with other information to be seen only by those who are compatible with you.
This way you won't be annoyed by dozens of messages from totally random people (no that they are not random in general, but at least they get screened first).
The registration is free and there are certain things that the users of that free version can do, such as see the compatible profiles and get new ones on daily bases, but only the paid members get a whole variety of options, such as unlimited messages, photos, activity status, etc..
Pros
This site is perfect for people in the pursuit of a marriage or a serious monogamous relationship
Every match is based on the matching system which is built around details vital to happiness and fulfillment in marriage
With its detailed screening, it saves you so much time and gives only the best options
Amazing features such as eh+, which means that your counselor will first check your match and make sure they are interested before they can interact with you
Cons
eHarmony doesn't allow you to search on your own
if you have a free version, you can communicate with paid members only one weekend per month
Is eHarmony only for serious relationships?
It is designed primarily for individuals seeking serious relationships and marriages and is not the choice for those looking for hookups and short term relationships.
Are there couples who met only on eHarmony and got married?
Yes, there are hundreds of success stories about such couples and their marriages.
Is eHarmony safe?
Security is one of their primary goals and that is why there is the verification process to build a safe environment.
Registration 4.5/5
Making Contact 4/5
Profile Quality 5/5
Overall Score 4.5/5
What's better than Tinder?
One word: OkCupid.
We could say it like this: OkCupid was created because its designers realized that people are tired from the traditional online dating that gets boring, strangers who keep bombarding your inbox with dumb messages, mostly of sexual nature, the same conversations, the same questioners which are supposed to be "deep" but are just fake and perfect for lying.
What cheater is ever going to answer "Do you cheat" with "Doesn't describe me at all"?
Contrary to other registration processes, this one is fun and lets you enjoy the not so usual questions, such as "Would you rather share a kiss in a tent or a kiss in Paris?" or "Would you rather go to a music festival or sporting event?"
There are also additional questions that let you show more about your personality without having to think too hard or lie, such as "How often do you make your bed", or "What is the last TV show you binged watched?".
What we love about OkCupid is also its design – it is minimalistic, very well organized, you are not bombarded with tons of notifications and dumb ads, all of the options are clearly labeled and you don't have to dig deep into your account to find some simple option.
OkCupid is very contemporary, allowing you to choose between 13 gender identities, 22 sexual orientations, and offers free space for preferred pronouns and this blew our mind!
It welcomes everyone with open arms! Its colors are bright, the sense of humor is cheeky and there are both heterosexual and same-sex couples are shown.
Pros
It lets you identify yourself completely, from your gender, your sexuality, the preferred pronoun to other relevant traits and interests
The communication is possible online between the matched individuals
The free version isn't worthless
Cons
Just like any other site it has ghost profiles
Most of the users are in metropolitan areas, while the user base drops alarmingly in more isolated areas
Can I get a refund for unused time?
Unfortunately, OkCupid doesn't give refunds for any reason.
What is Boost?
Boost is a feature that highlights your profile for a certain period.
After its purchase in shows your profile to more people in 30 minutes
What is Double Take?
This is an option which lets you see the possible matches and swipe left or right in case you like them or not, in this case, it is very similar to Tinder
Registration 5/5
Making Contact 4/5
Profile Quality 5/5
Overall Score 4.5/5
Description
This dating site was primarily created to counter the "quick-swiping" systems such as the Tinder's one and that is why we find it much better than it.
First of all, let's say that there are two main sections where you can look for interesting profiles:
Suggested – this is where you can see your suggested matches, which are named "bagels".
Men get 21 bagels per day at noon and they can do three things – "like", "pass" or "priority like" which resembles Tinder's Super Like.
They only have 24 hours to react to each "bagel".
Women are suggested only those profiles who meet the criteria and have already liked them.
Discover. In this section, you can go through numerous profiles based on your criteria and see if they have already liked you or like them first.
Women to men ratio are 60:40 which is a great encouragement for other women and this fact matches its hashtag #Ladies Choice
This app is great for everyone, but mostly those who hate dragging the communication on and on with no results.
To prevent this, there is a short period of only 6 days for messaging, and this is the good news since you can decide on someone fast.
It is possible to prolong this period and do other activities by spending more coffee beans.
You earn these coffee beans based on your activity – by visiting the app regularly, inviting friends to use it, sharing on social media, etc.
However, you can also purchase them in increments of 100, 2000 and 3000.
This app just as every other has a free version and offers basic features, however, if you wish to know if your favorite "bagel" has seen your message, then you need to upgrade.
Paid members also get an "Activity Report" and show statistics of the "bagel's" activity in the last 72 hours. This way you can figure out if someone is worth your attention and effort.
Pros
Short communication period that leads to a faster number exchange
The majority of members are between 25 and 34 years old with only 31% being 30+
Users are far from being suffocated with matches and unwanted messages
Cons
You get a limited number of "bagels" per day, and that might feel a bit constraining
Matching isn't based on sophisticated criteria, but the more basic one such as age, height, distance, height, ethnicity, and religion
Is Coffee Meets Bagel a hookup site?
You could use it for that purpose, of course, however, it was created to help create long-lasting relationships.
How does Coffee Meets Bagel match you?
The system works in the following way: Men are sent 21 quality matches (Bagels) every noon.
They can either pass them or like them and have 24 hours to do so.
Among the men who like the certain bagel, CBM finds the best matches for that woman. They then control who can talk to them.
Does Coffee Meets Bagel work?
This dating service is responsible for around 120 marriages/engagements in the US alone, so we would say that it does.
Registration 4/5
Making Contact 4/5
Profile Quality 4/5
Overall Score 4/5
We find this app to be a very good Tinder alternative, of a bit more sexual nature.
It was designed to fulfill one goal and that is to help you, other single individuals, in committed relationships or even married for casual hookups, cybersex and any combination of digital and real-life encounters.
It is obvious that most of the people who come here have one thing in mind and those are sexual encounters, however, this dating website doesn't focus only on this activity, but serves as a full dating site with an emphasis on casual sex.
This site offers many ways to interact with others and has a very developed safety system which allows you to pick whom you will see and interact with; those can be only verified members, all of the members except the ones marked as suspicious, or everyone.
There are also many ways to discover people – through group chats and forums, then hot-or-not-like swiping game, or by searching manually based on your preferences.
There is a variety of search criteria like eye color, height, lifestyle, religion, income, etc.
If you wish to initiate the contact with someone there several ways; you can send a wink or a message, begin the one-on-one session, add the user as a friend, or like their profile. In case you wish to send the same message to multiple people, you can do send it to a large group of members every 12 hours.
Pros
All search filters are free, which helps you find the best matches
"Flirtcast" messaging system lets you message many people at once every 12 hours
This site keeps growing its popularity with around 40.000 new members weekly
Many chatrooms that let you "BeNaughty"
Cons
It doesn't have a verified matching algorithm
Many on-site ads that make it hard to distinguish them from the site's features
Is BeNaughty free?
You can use it for 7 days for free, however, after that time you will need to get the Full membership.
After 5 days of having the account, you can try the "satisfaction guarantee program" which enables you to experience the Full membership functions, before deciding to purchase it.
What do I get with Full Membership?
It enables seeing all of the information on the profile, viewing photo albums, messaging for men, sharing photos and videos in chats, seeing the person's location and sending messages without limits.
Are there guarantees that the profiles I message are real?
According to the Term of Use of BeNaughty, all of the profiles on the site are real and there is a special kind of verification.
There is also the support team that monitors users' activities to be able to investigate, if necessary, in case that there is suspicion of any scam activities.
There you have it; the most popular alternatives to Tinder.
Will you mind dropping me a comment here what you think?
Do you think any one of these can match Tinder or even provide better services?
Let me know.