People who use online dating apps are always wondering what dating apps should they use and why.
They are constantly looking for the right one.
The right dating app and the right dating partner.
To not be confused and to be sure that you are making a good choice, let's compare the two of the biggest dating apps ever, Badoo vs. Tinder based on:
OFL exclusive offers - Check all of them

"Serious Relationships"
"Discreet Hookups"
"Best Course"
"Quick Flings"
"Normal Hookups"
"Our Quiz"
Is tinder giving you the best chance of success with online dating?
Take our dating app quiz to find out.
People who follow our app recommendations have an average of 2 more dates/casual meetups per month.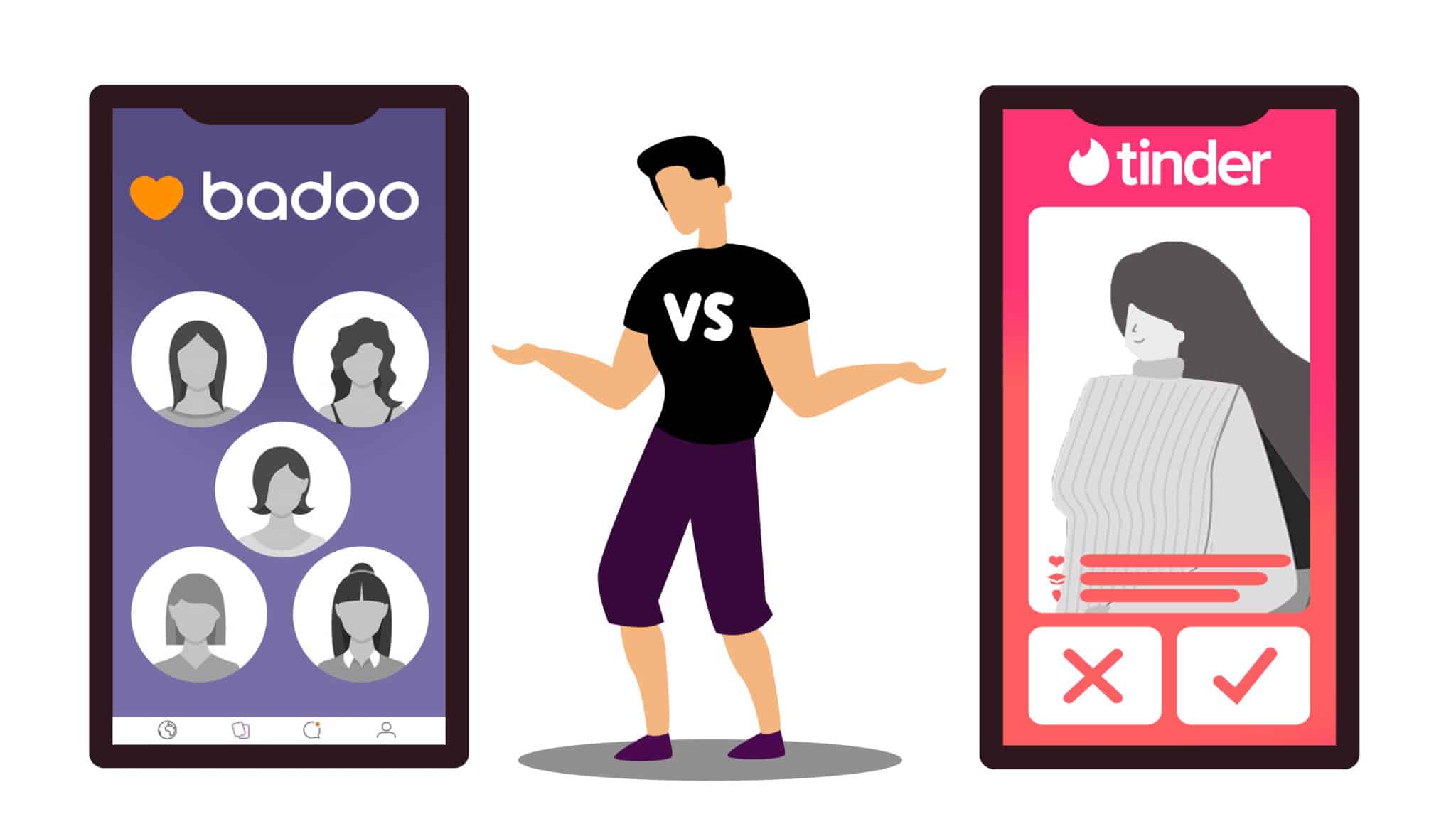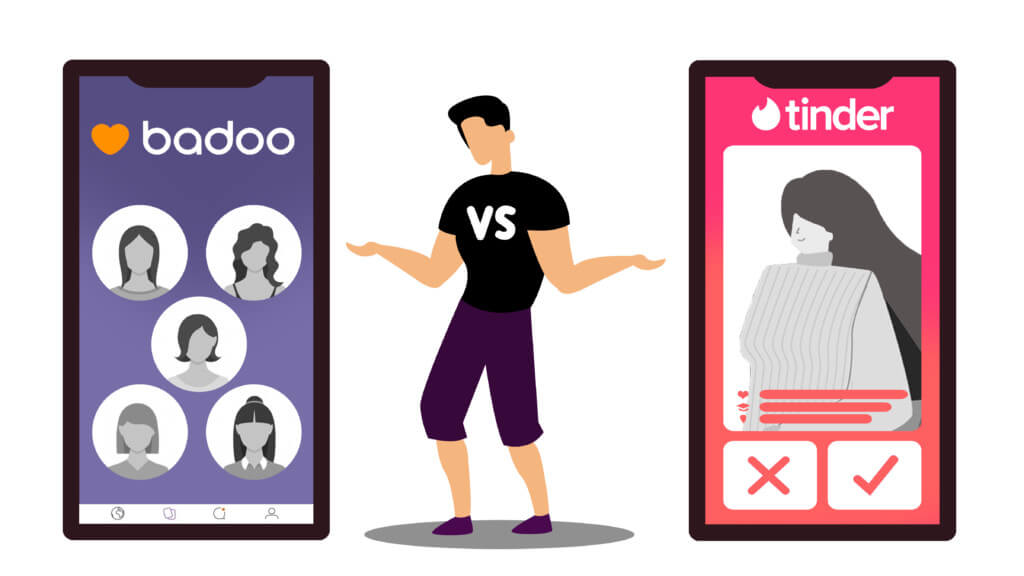 What Kind of Dating App Is Badoo, and What Kind Is Tinder?
Both dating apps are very popular with people who are looking for an emotional partner, a new friend, a hookup, or something else.
Badoo vs. Tinder?
Both dating apps are used around the world in more than a hundred countries.
You can use them in many languages, and their basic features are available for all their users.
Badoo is very popular since its first appearance in 2006, and the number of its users grows fast.
It was one of the first dating apps, and it is well known among the young population.
Tinder came in 2012.
With its big number of features, it became extremely popular for all those who were looking for any type of emotional relationship.
It is not only for hookups (like BeNaughty or Ashely Madison) or only for serious relationships (like eHarmony).
The sign-up process is easy.
After that crucial first step, you can answer the question, but you don't have to do it immediately if you want to start chatting with other users.
Opposite to Tinder, you can clearly see other members' profile photos.
If you notice a blue mark next to a user's profile, it means that the profile is verified. If there is no mark, that profile isn't verified.
There are many free features that you can use to start searching for matches.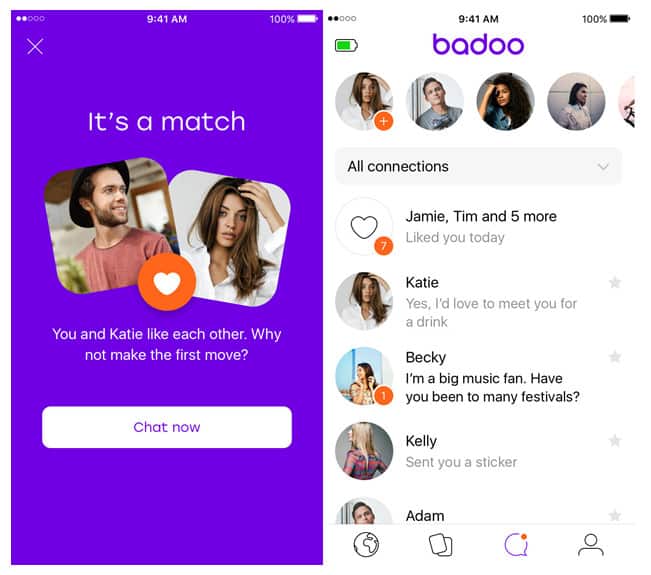 The Badoo Location feature is one of them.
You can use a location that shows you which members are nearby.
The other interesting feature is Badoo Encounters.
This feature is similar to Tinder swiping.
By using this feature you can see someone's profile photo, name, age, interest, etc.
This Badoo option can select whatever you want to search.
Messaging is totally free to use.
The only condition is to post one picture of yourself and start chatting as long as you want.
The most popular feature on Badoo has been removed recently from its service.
It's the Badoo Live option where people could start a live video stream for free.
I hope this answers your question on what is Badoo dating site?.
Tinder's sign-up process is almost the same as Badoo's sign-up process.
You can sign in with a Facebook account, and Tinder will use all your Facebook information to find you the perfect match.
When you finish this first step, you must follow some basic rules that will make it easy to find more matches on Tinder.
Make sure that your profile pictures and personal information are set up properly.
Speaking about Tinder's features, there are many of them, but most of the features aren't free to use.
How to Choose Between Tinder and Badoo?
It is really difficult to choose between Badoo and Tinder because both dating apps have many great and similar features that you can use for free.
That choice is a constant battle between these two giant warriors.
Let see some of their functions that can help you to make the right decision.
Badoo and Tinder Availability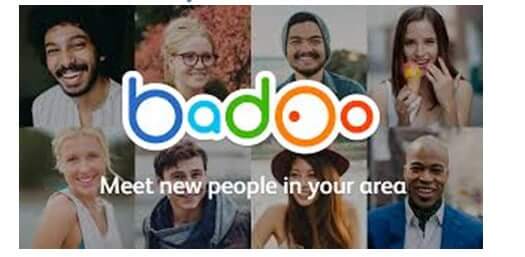 Speaking about Badoo and Tinder availability, both dating apps are available in many countries.
You can use Badoo and Tinder in more than 191 countries.
The only problem with availability is that some features are available in just a few countries and cities.
That is the problem with Tinder's extra features.
Some of those features you can use just in the States.
And not even in the whole USA, just in three or four bigger cities.
On the other hand, Badoo features are more spread in Europe than in the States.
As a matter of fact, Badoo is more popular in Europe than in the States.
We can classify Badoo as the European dating app while Tinder is more popular over the ocean.
Speaking about the availability for both apps, I have to underline that matches on Badoo and Tinder are the users who live nearby, considering the distance you have chosen.
After this first comparison, this is one tough decision.
Both dating apps are equal in this section.
Let move on to the next section.
Badoo and Tinder Popularity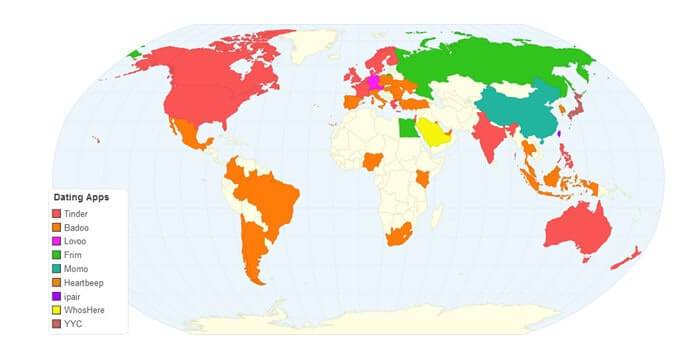 Badoo and Tinder are worldwide popular dating apps.
In the beginning, Badoo was very used among the young population, from 18 to 30 years old users.
During the last few years, Tinder took Badoo's place.
People under 30 started to use more Tinder than Badoo dating app.
Many different reasons can be the cause of that situation.
The first reason is that Tinder is a younger dating app than Badoo.
People got bored by using Badoo, and they needed fresh blood.
The other reason is that Tinder usually upgraded more features than Badoo in the last few years.
Even though both apps have similar features, Tinder has more interesting features than Badoo.
The last reason why Tinder is a more used dating app than Badoo is that Badoo suddenly became a dating app for older people.
Some reviews show that Badoo is easier to use among the older populations.
If you follow statistics, Badoo still has more users than Tinder.
If you research much deeper, you can see that people are more thrilled with Tinder.
The advantage is on Tinder's side this time.
The Sign-up process is one of the most important things when you have to decide between two dating apps.
We are all looking for a dating app with a quick sign-up process.
If the process is too long, it can be boring and exhausting for users.
And it takes a lot of time that sometimes you don't have.
Well, I must disappoint you because Badoo and Tinder's sign up process is long. You will need from 10 to 15 minutes for both dating apps.
So, the time you must find.
But, let see how the sign-up process works for each one of these online dating apps.
During your sign-up process, you can use your Facebook account to make it much easier.
If you sign up with your Facebook account on Tinder, Tinder will automatically use all your profile information to complete your Tinder profile.

If you want to upgrade your Tinder profile to find more matches, you have to write down some other personal information (interests, hobbies, etc.)
If you sign up with your Facebook account on Badoo, you still have to complete your basic information.
Plus, if you want to upgrade your profile more, you must have some extra time for that, too.
It can be quite boring, and you can lose your motivation for staying there.
To sum up: the quicker the sign-up process is, the best the dating app you will get.
And you can get it with Tinder.
So, if you vote for having more time for other things to do, you will vote for Tinder.
Once again, Tinder has an advantage over Badoo.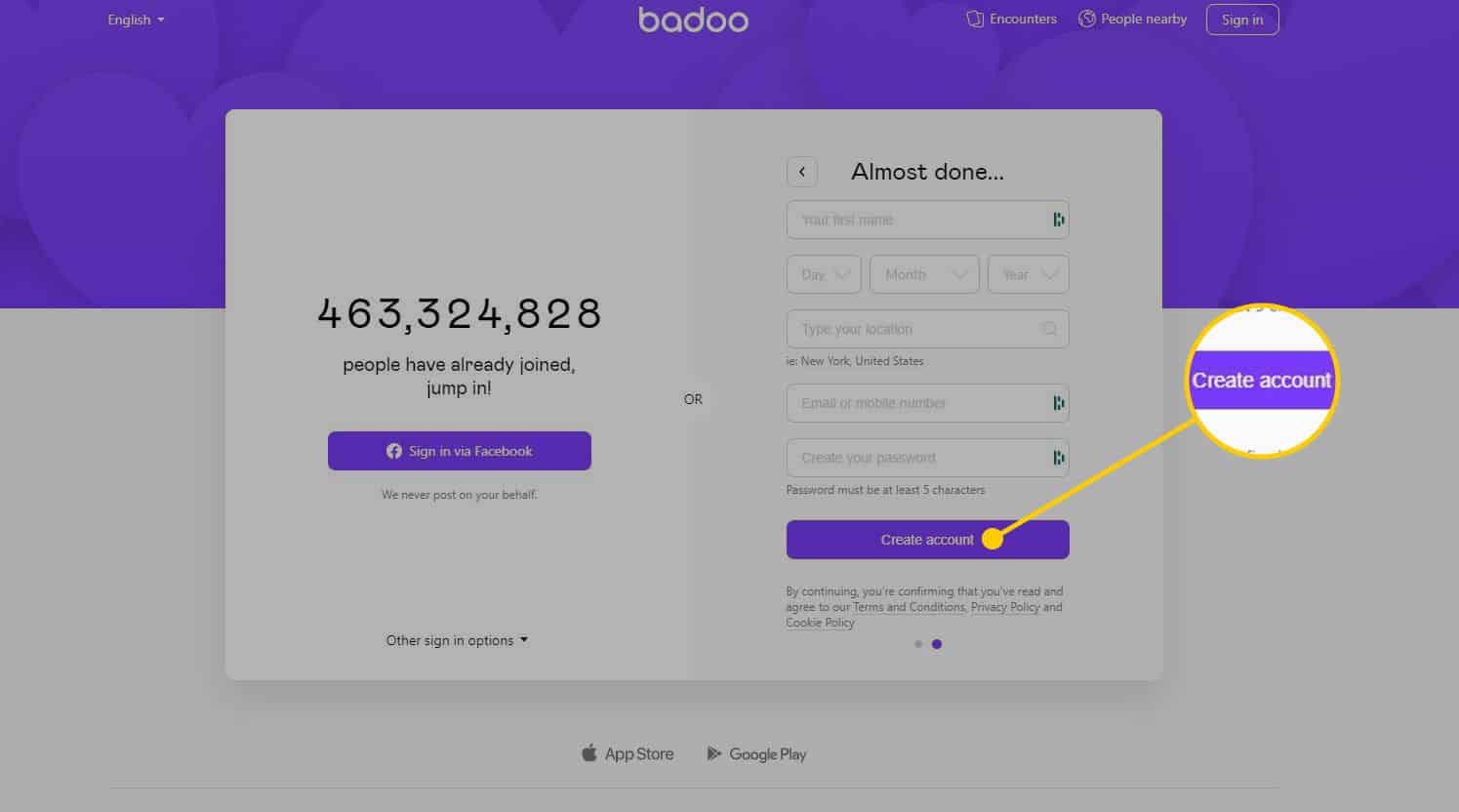 Badoo and Tinder Features
If you have to choose Badoo or Tinder, finding out about their features can help you a lot.
Speaking about Badoo's features, most of its features are free.
Features like swiping in all direction are unlimited, such as matching your profile with other users, chatting, and messaging them are free at any time, too.
But, many members pay attention to one big problem.
That problem is a bunch of fake profiles that can be easily made on Badoo.
Even though Badoo puts all its efforts to avoid fake profiles, somehow it isn't possible.
There is always a fake profile that pops up from time to time.
On the other side, you have Tinder's features that are pretty much similar to Badoo's features, but some of them are extra features.
It means that you need to pay some extra money for them.
For example, on Tinder, you have limited swiping, and you can't contact all the members.
You have to be paired with them.
With some extra features, you can get all these extra services.
Tinder's free features are safe to use, and Tinder's extra features can upgrade your profile well enough to find more real matches.
Tinder offers many free features during COVID19, too.
Those features can also be very useful, such as Tinder U, Tinder passport, etc.
A big yes to Tinder, again!
Badoo and Tinder Profiles and Matches
Making a profile on Badoo and Tinder is a pretty easy process.
First, you have to sign in with your Facebook account.
Then, you have to arrange your profile.
The quality of your profile on online dating apps is very important.
A good profile is a ticket to the dating world.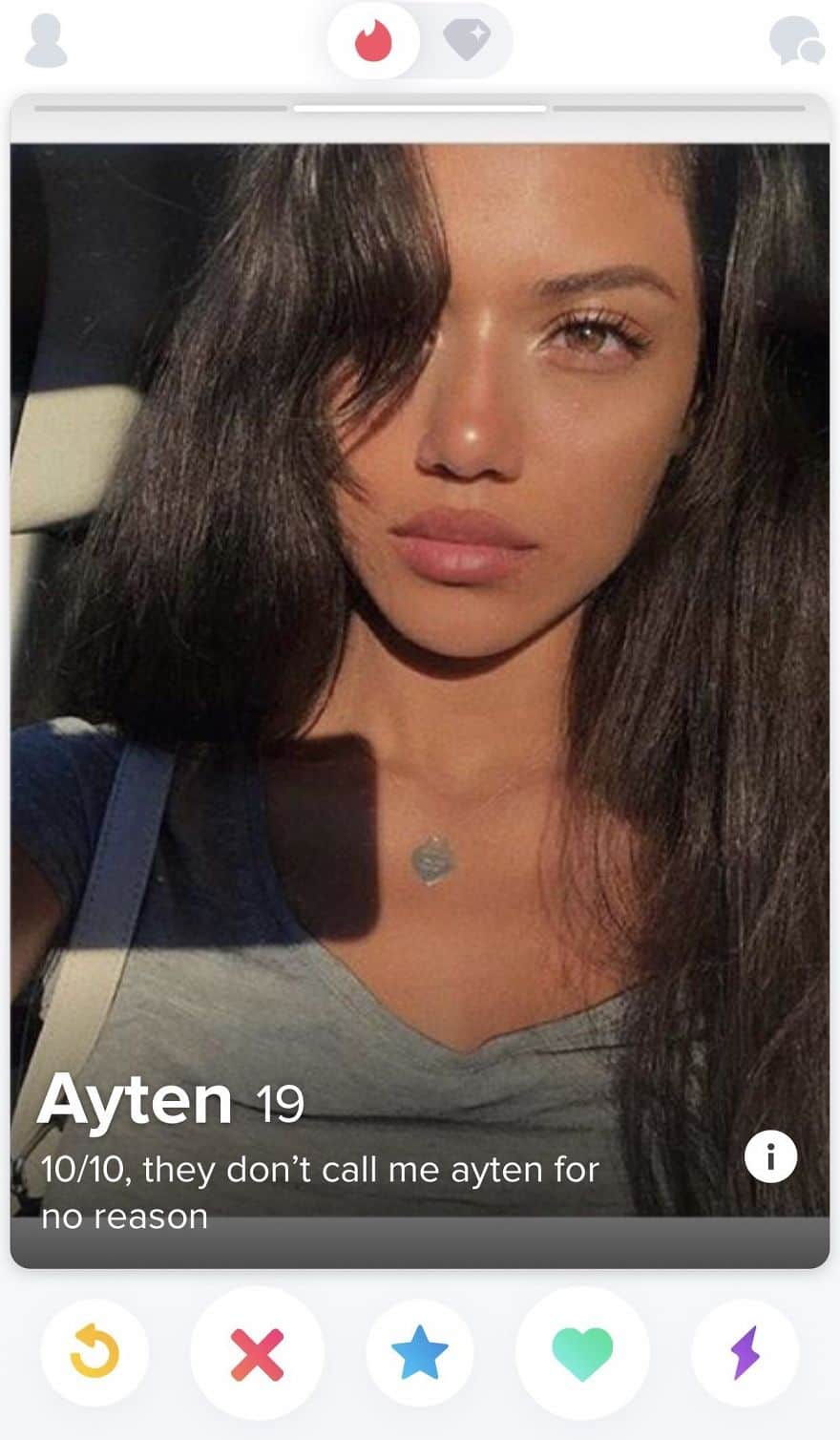 In the beginning, the Tinder profile is all about the photos you posted.
Pay attention to which photos you are uploading.
That photo must be attractive, interesting and it has to show to other members 90% of who you really are.
That's one of the reasons why the Tinder dating app is more for young people than for other generations.
Speaking about making an excellent profile on Tinder, it would be fair to mention Tinder coaching.
A tinder coach is a real full-time job. It is a person whose job is to make the best Tinder profile on the app, and who can help you to get more matches and a full inbox.
There are many users on Tinder who were using Tinder coach services.
They noticed a big improvement and a huge success with other users after the coach's services.
As a Tinder coach said once: "Make your Tinder profile a love letter to the right person for you."
Amen.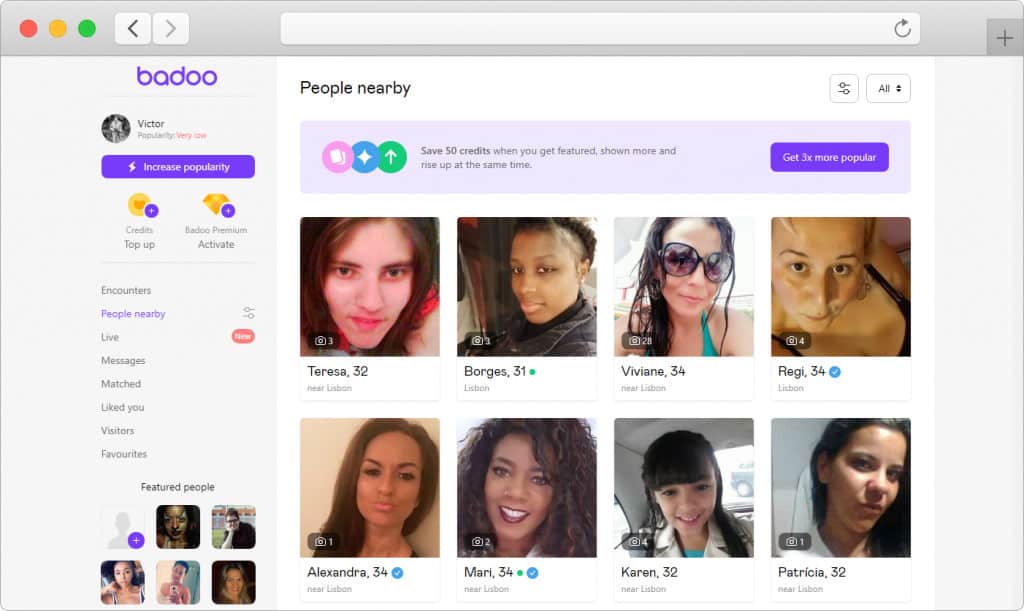 Opposite to Tinder, it isn't all about the photos on Badoo.
It is more in the questioner you have to complete.
The Badoo questions represent your personality and your character.
Be careful when you give answers to Badoo's questions.
Your answers need to be smart, interesting, and adventurous at the same time.
You want to show the best of you.
You don't have to lie, just be more open-minded and courageous.
During the years Badoo became a dating online app more approachable for people over thirties.
That's because users on Badoo are looking for a serious and honest relationship, not just a hanky panky partner.
I am sure you are satisfied with this answer to the question, is Badoo a hookup site?
Matching algorithms work similarly to Tinder and Badoo.
By completing your profile and posting your profile pictures, their algorithms start to search for perfect matches for you.
But, if their algorithms work in the same way, what dating app should you choose, Badoo or Tinder?
If you are willing to try something new, without any boundaries, then choose Tinder.
If you are looking for a casual flirt or nothing serious at the moment, then choose Tinder, again.
If you are under 30, and you haven't thought about kids and marriage yet, guess what? Choose Tinder, of course.
Tinder algorithm doesn't use much valuable information to find you a soul mate.
Plus, there is plenty of young fish in Tinder's sea, and young people aren't those who you are looking for.
Meanwhile, if you are over 30, and you think that it's time for you to find a perfect life partner, then choose Badoo.
Badoo is an online dating app for all ages and all kinds of interests.
Plus, Badoo's algorithm has enough details that can be very useful in finding the one for you.
As you can see, both dating apps are good, but they are good for different necessities.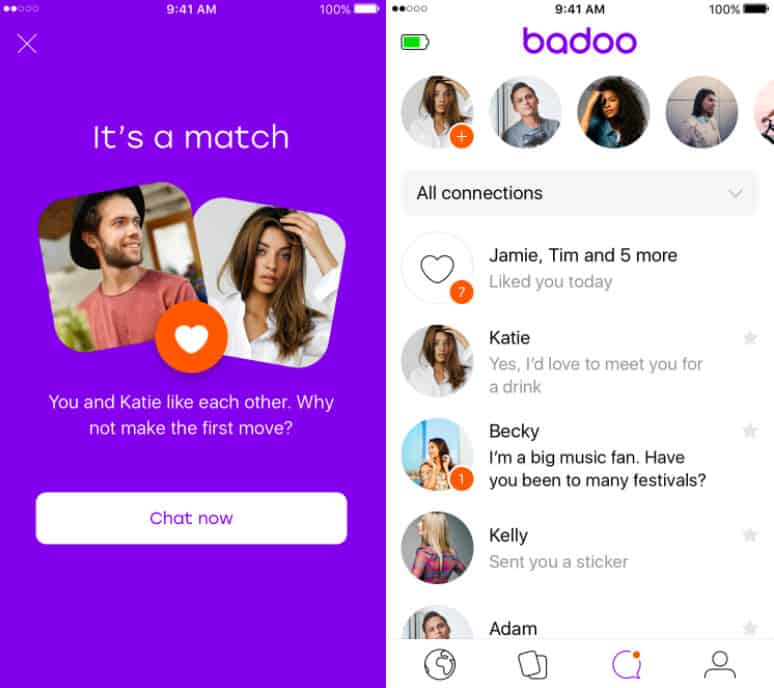 Badoo and Tinder Security
When we speak about Badoo and Tinder security the public opinion is split because you can find fake profiles on both dating apps.
Thinking deeper, Tinder is away safer than Badoo.
Why is that?
If you want to use Tinder, you have to use it more often, and check it recently than you want to.
Otherwise, you have to confirm your presence by leaving selfies.
How to recognize fake profiles on Badoo and Tinder?
There is no right way to verify if someone's profile on Badoo is a fake one. You can post photos, but the main thing is to answer personal questions, and everyone can do that.
That's why profiles on Badoo may look like fake ones.
On the other side, profiles on Tinder are more real ones.
The first sign of fake profiles on Tinder is a small number of profile pictures.
If you notice a profile with one or two pictures then it's probably a fake profile.
Tinder vs. Badoo has the winner, and it's definitely Tinder.
Badoo and Tinder Aesthetics and Interface

Badoo and Tinder visually look really nice.
Both online dating apps have great logos and colors that can be attractive to people at first sight.
Both online dating apps support two versions, Android and Desktop.
Badoo and Tinder are easy to use.
Badoo is a little bit easier to use than Tinder because it hasn't got too many features to use.
All features are very specific, and you will never be confused by using them.
On the other hand, Tinder can be complicated to use.
Tinder often offers new features, and sometimes it can be very confusing to use them.
Luckily there are many tutorials on how to use Tinder features that can help you.
But, who has time for that?
If you do, you have nothing to worry about.
Once again, it is a tough decision.
Both online dating apps are equally good in this section.
But, if we have to judge by their ease of use, let it be Badoo.
Badoo and Tinder have basic free features.
Badoo has more free features than Tinder.
However, if you want to upgrade your profile and find more matches, you have to pay for both online dating apps.
This time a vote goes to Badoo because it is cheaper than Tinder, and it still gives excellent results.
You can buy Badoo's extra features for 13 dollars, and the cheapest Tinder's features are almost 30 dollars per month.
Who are Badoo and Tinder for?
Badoo and Tinder are online dating apps that can help you to find love or a lover.
They are both great for different reasons.
Badoo is a great online dating app because on its platform it is possible to find true love for the rest of your life.
Tinder is also a great online dating app because there are many young people on its platform.
You can make new friendships, you can travel around the virtual world, you can use Tinder U on your campus, and you can find a casual flirt or even your soul mate.
Who knows!
So, if you need to compare, Tinder vs. Badoo, don't do that!
Both are great in their way.
Badoo and Tinder Pros and Cons
To make sure that you chose a good dating app, take a look at Badoo and Tinder's pros and cons.
They can be the last thing that can lead you to the right decision.
The majority of Badoo features are free to use
Badoo is the most used online dating app in the world
Badoo is easy to use
Badoo is an online dating app for all generations
Badoo doesn't have expensive extra features and you can upgrade your profile for less money than on Tinder
Active and verified users are marked with a blue sign
Many active worldwide members
Messages and chat options are completely free to use
You can read other users messages even if you aren't friends with them
Badoo profiles are well – organized
Badoo's rating is the highest among the online dating apps
Tinder is one of the safest dating apps in the world
Tinder has many features to use
The basic version is free
Tinder allows you to upgrade your profile more often
Tinder always offers you new features
There are many active members on Tinder
There are many young people on Tinder
Tinder matches you virtually with people around the world
You can find more than a relationship on Tinder. You can find friends, family, soul mates, and much more.
Tinder supports all groups and differences
Badoo popularity is in Europe than in the States
Badoo is more for older people and those with life experience
There are many fake profiles on Badoo
Badoo features are free but poor
Low-quality profile
The signing up process is long
The signing up process requires verifications with other social apps
Average design
Badoo app has more free features than Badoo's website
Badoo has more often technical problems than other online dating apps
There aren't too many free features, and extra features are expensive to use
Some of the features are available in just a few countries
Long sign up process
Tinder is an online dating app for the younger population
Badoo vs. Tinder Final Word
Stick to public opinion and statistics, Badoo is still one of the most popular online dating apps that people use.
Badoo is the most popular because many of its features are free and easy to use.
It became the number one online dating app among all generations.
However, Tinder is an excellent online dating app that can be your choice, if you are willing to pay more for your happiness.
Frequently Asked Questions