Hi all, welcome to our article on how to browse Tinder anonymously.
Today, we will be answering the following questions:
A great alternative to Tinder for anonymous dating is Ashley Madison.
OFL Top Recommendations based on 100,000+ Survey

"Serious Relationships"
"Discreet Hookups"
"Best Course for Men"
"Quick Flings"
"Normal Hookups"
"Our Quiz"
But then, let's dive right into it!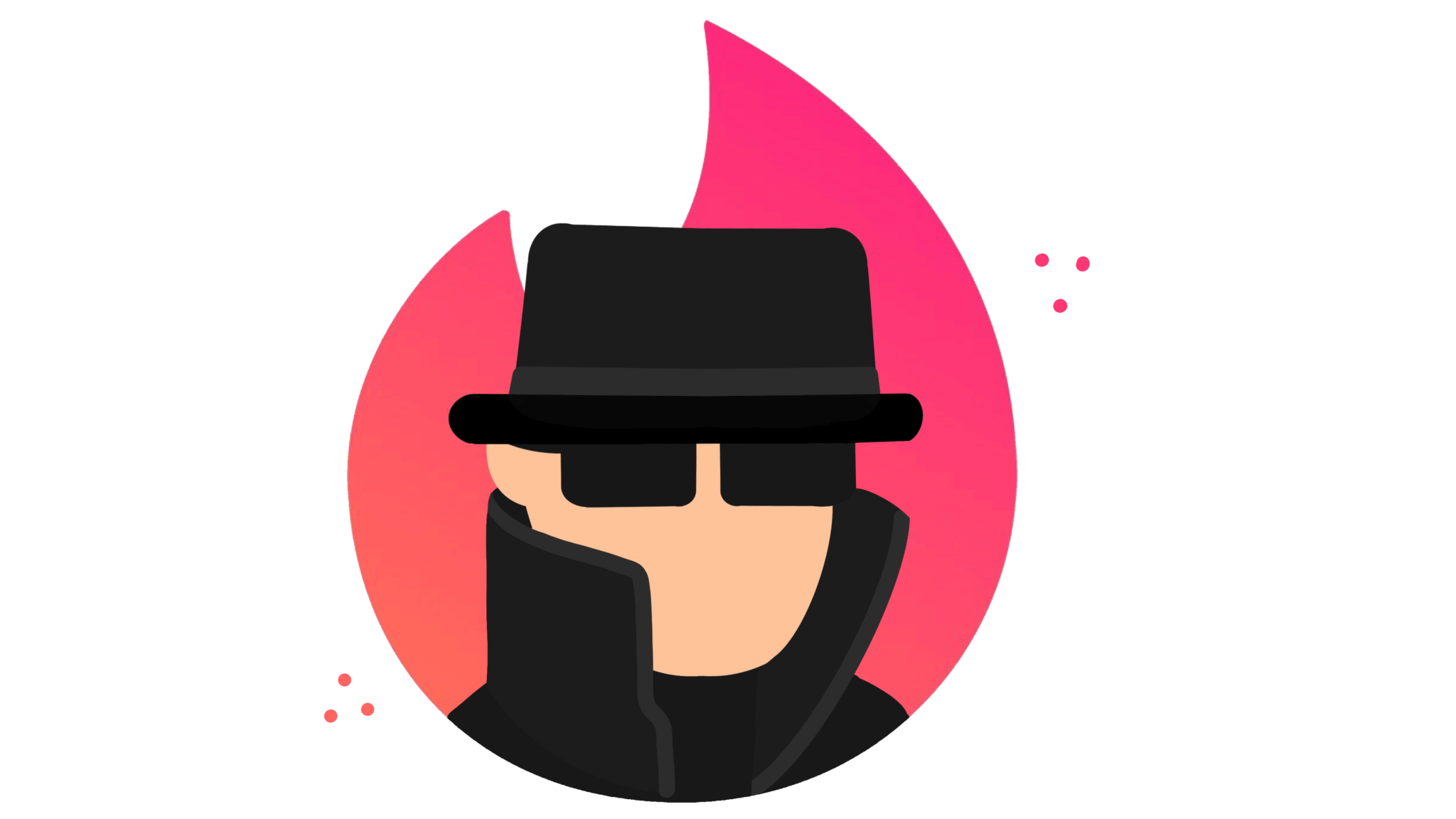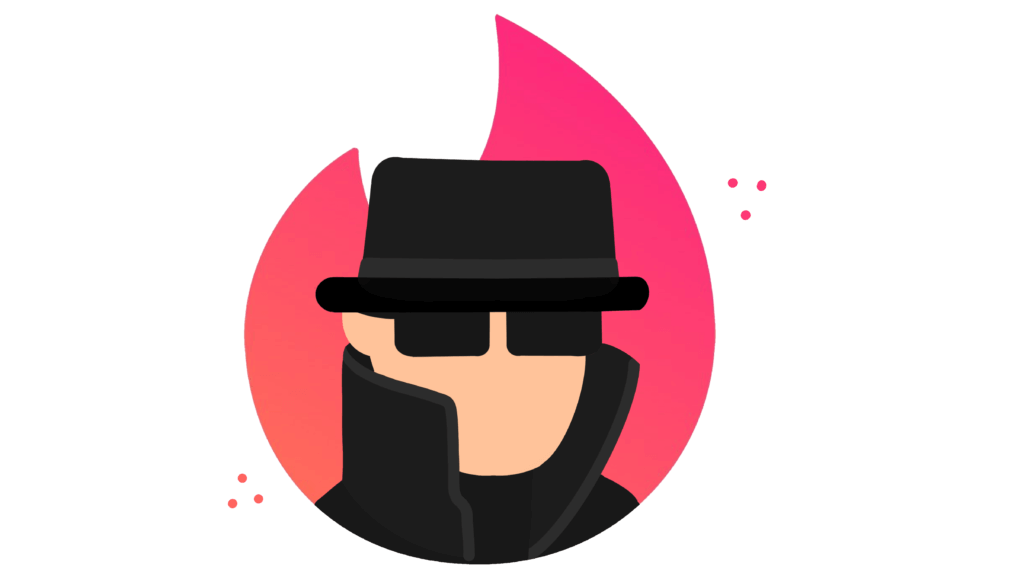 Can I Use Tinder without an Account?
Tinder is most definitely the most used dating app out there – with more than 57 million users in over 190 countries.
This may be partly because unlike sites like eHarmony which focuses squarely on people seeking serious relationships and others like BeNaughty or Ashley Madison which is solely a hookup site, Tinder (generally known as a hookup app) seamlessly blends both niches.
But for Tinder users, "Can I browse Tinder without an account?", "How to use Tinder secretly", and "How to use Tinder discreetly" are probably some of the most frequently asked questions related to Tinder.
The answer to that question is clear: no, you cannot browse Tinder profiles without an account.
You definitely need to have an account, whether it's a secret Tinder account or a public one, no matter the reason for your browsing Tinder.
Whether you want to check whether your partner is using Tinder anonymously to cheat on you, or whether you're the one looking for an adventure behind your partner's back (which we strongly discourage!), having an account is necessary.
Sure, there are some services or sites which tell you that they can allow you to browse Tinder without an account for a fee, but that is nonsense because they are using their own accounts especially made for that purpose.
Like we said earlier, you cannot view Tinder without an account neither can you Tinder search without registering!
You can, however, go around it by customizing your Tinder profile that will offer you all the privacy you need!
And if you wanted to find a way of how to find someone on Tinder without signing up, we regret to tell you that that, too, is impossible without an account.
It is simply unavoidable.
OFL Top Recommendations based on 100,000+ Survey

"Serious Relationships"
"Discreet Hookups"
"Best Course for Men"
"Quick Flings"
"Normal Hookups"
"Our Quiz"
Whatever your reasons for seeking ways on how to stay anonymous on Tinder is, know that it is possible, and it can be done in several ways.
Some are free, some do require you to invest some money, but all of them work!
1. Don't Link Tinder to Facebook
Until a couple of years ago, Tinder required you to log in with your Facebook account.
This was and is neat because your Tinder profile customization is much easier with this feature.
However, this meant that, unless you tweaked your "privacy settings" on your Facebook account and set it to "only me", there were good chances of Tinder publishing something on your wall for all your friends to see.
Can my Facebook friends see if I'm on Tinder?
Definitely!
Since you're here to find a way to avoid having your friends and mutual friends find out you're using Tinder, the simplest solution would be to not link it to your Facebook account.
It will make customization somewhat more tedious, but it will give you the modicum of privacy you're looking for as you hide your Tinder from Facebook!
2. Make a new Facebook account
In case you really want to use your Facebook profile to log in to Tinder, you can always make another Facebook account.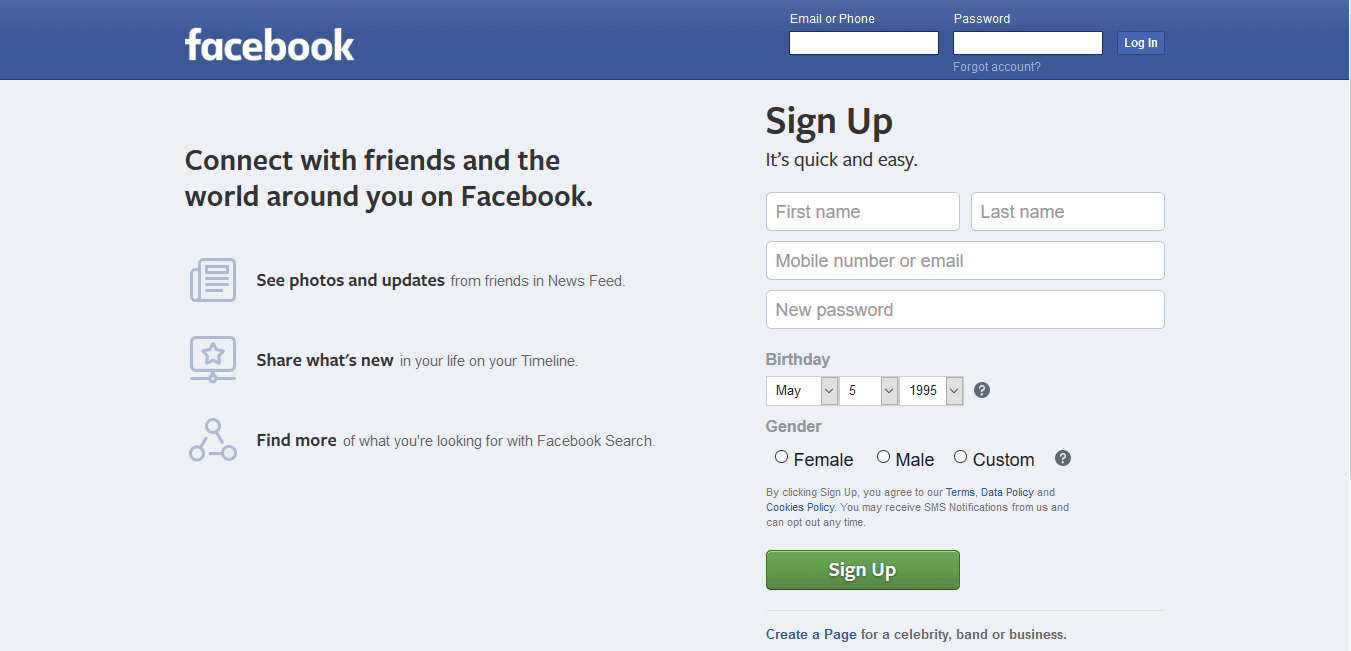 Simply create a new Facebook account with, for example, your first name only, but a couple of nice pics you can use on Tinder, and then use that private account to log in to the Tinder app.
3. Don't use a Facebook account
But you don't even need to bother with Facebook, to begin with!
The swiping app (Tinder) now allows its users to use their mobile phone numbers to log in and start browsing.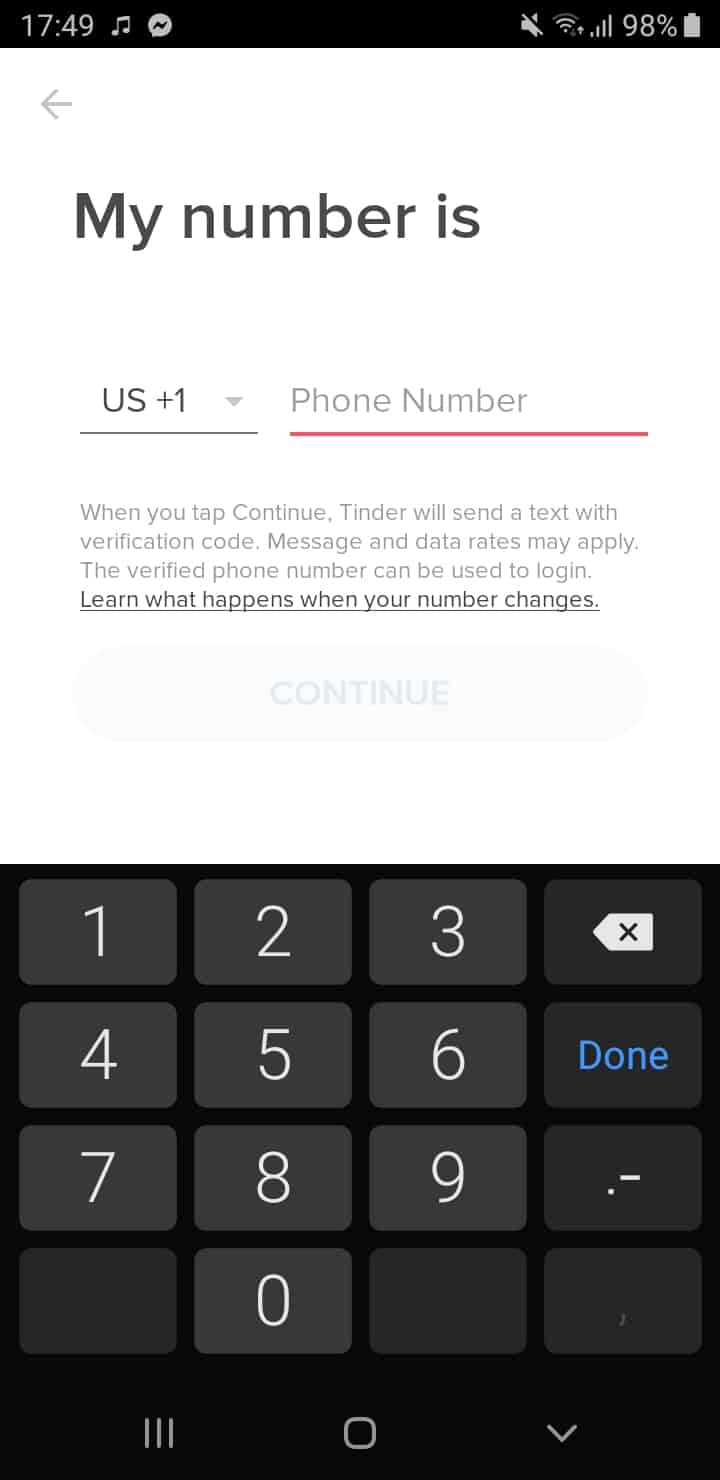 Our advice to you is to choose the cellphone number option after you download the app, and as soon as you type the number down, you're set.
Next is to customize your dating profile and browse until you find an awesome match!
FYI: all three of these steps work equally well when it comes to linking your Instagram or other social media accounts to your Tinder account.
4. Activate these simple Tinder hacks
The above-mentioned three steps will help you browse with significantly higher levels of privacy, but they may not give you absolute anonymity.
There are still chances of you encountering people you know on Tinder.
If they are in your preferred age zone and if they're in your preferred browsing range (the radius of Tinder algorithm's search for your potential match), there are chances of you running into each other.
That being said, here's a couple of useful hacks and tricks that will enable you to browse Tinder anonymously!
a. Hide your Account
Hiding your account is one of the ways you can safely browse Tinder profiles without worrying about being discovered by your friends and family.
Let me show you how to hide your Tinder profile?
What you need to do is click on the icon depicting a silhouette of a person in the top left corner of the screen.
That will take you to the page where you'll be offered an option to make your profile visible (the option activated by default).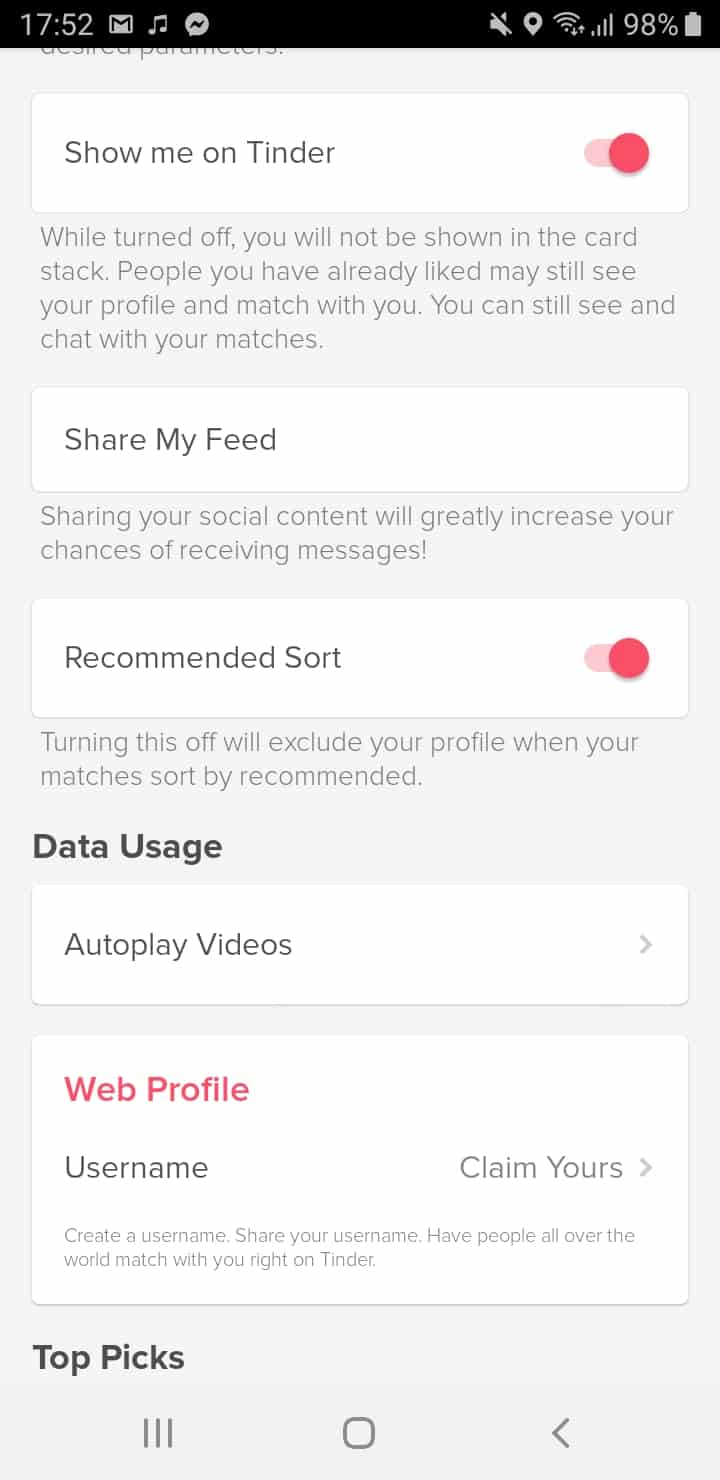 By clicking on it, you'll turn your visibility off, which will allow you to use Tinder anonymously.
You'll still be able to see your potential matches and continue messaging your current matches, but none of them will be able to see you.
Of course, all your previous matches will be available to you, just as before.
The one downside to this method is the fact that you won't be having that many matches.
Or barely any, to be more precise.
When in this invisible mode, as we said, you won't be seen by other Tinder users.
Since people won't be able to see you, they won't be able to like you, and if they aren't able to like you, they won't be able to match you!
Still, if you're on Tinder not as much for matching but simply for browsing and testing the waters, this Tinder invisible mode is the best way for you to test the waters of online dating before dipping your toes.
b. Upgrade to Tinder Gold or Tinder Plus
Tinder Gold and Tinder Plus offer lots of benefits that the standard, free edition of Tinder does not have.
Among other things, they will allow you to see who likes you without you matching them first (Tinder Gold does that, but not Tinder Plus).
Annoyed by the ads?
Done – both Tinder Plus and Tinder Gold allow you to do away with them and browse in peace.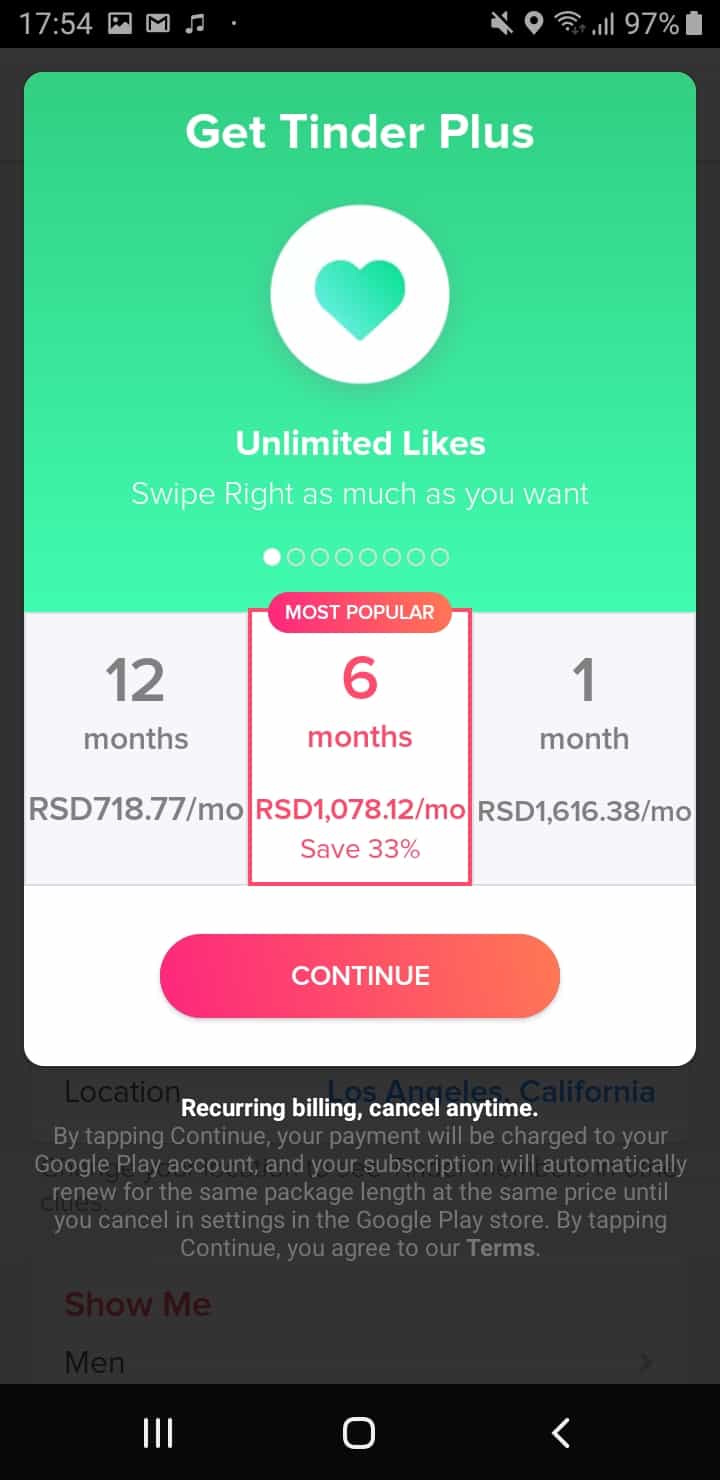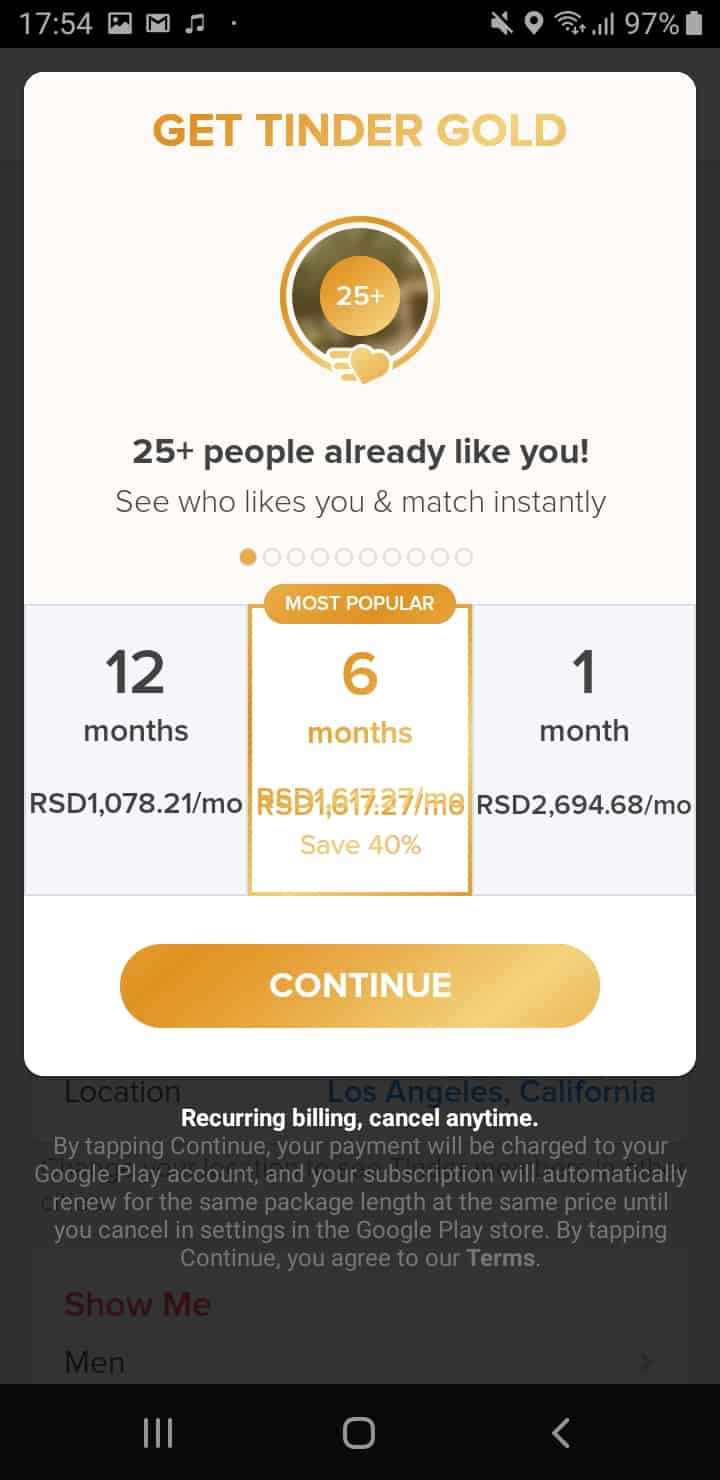 You'll also have full access to your Tinder Top suggestions from the start, but most importantly – you'll gain control over who is seeing your profile!
If you, for example, buy Tinder Gold and swipe right on some pretty girl, and your profile is hidden the way we described it above, she will be able to see you.
That way you can make sure to be seen only by the people you want to see you, like, for example, your potential matches!
c. Don't Use Full Pictures of Yourself
There is a saying used by creative folk all over the world: "Less is more".
The less you say, the more meaningful you are.
The less you show, the more you reveal.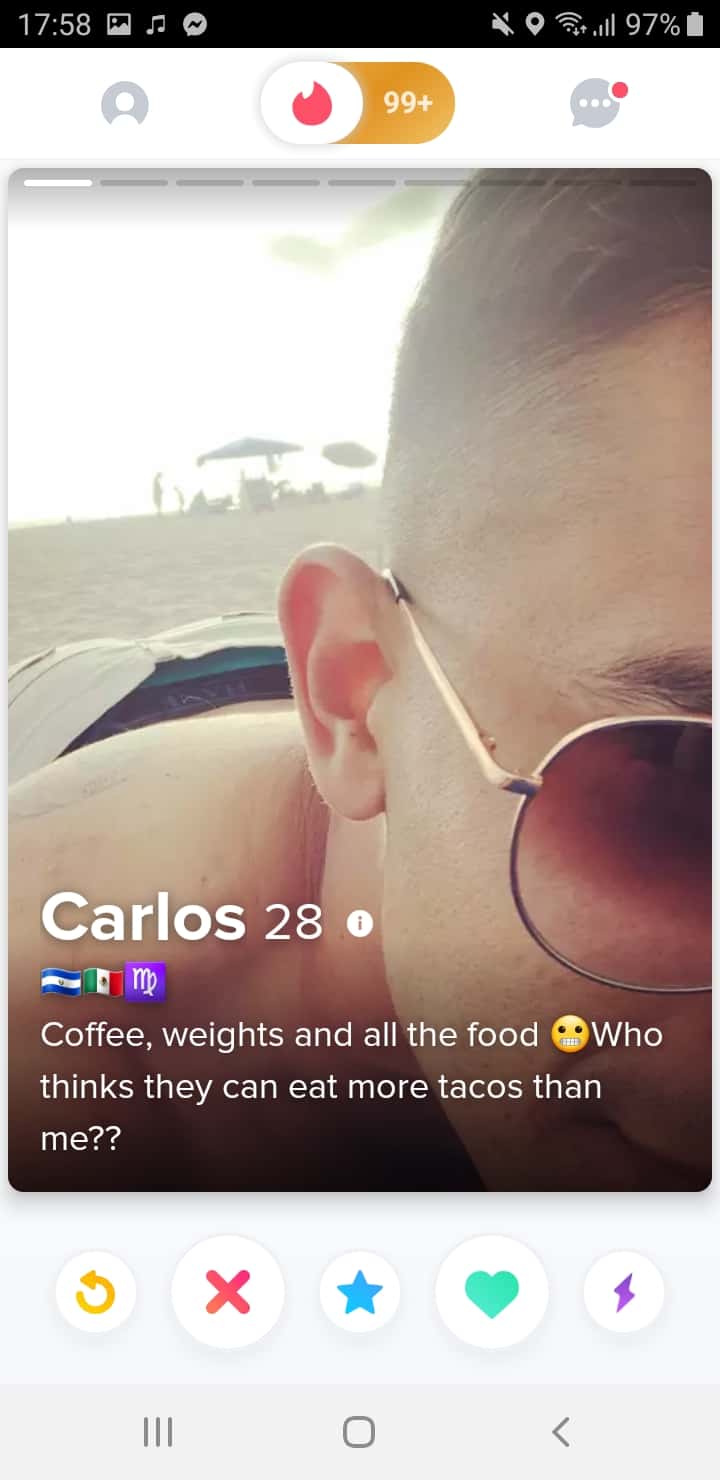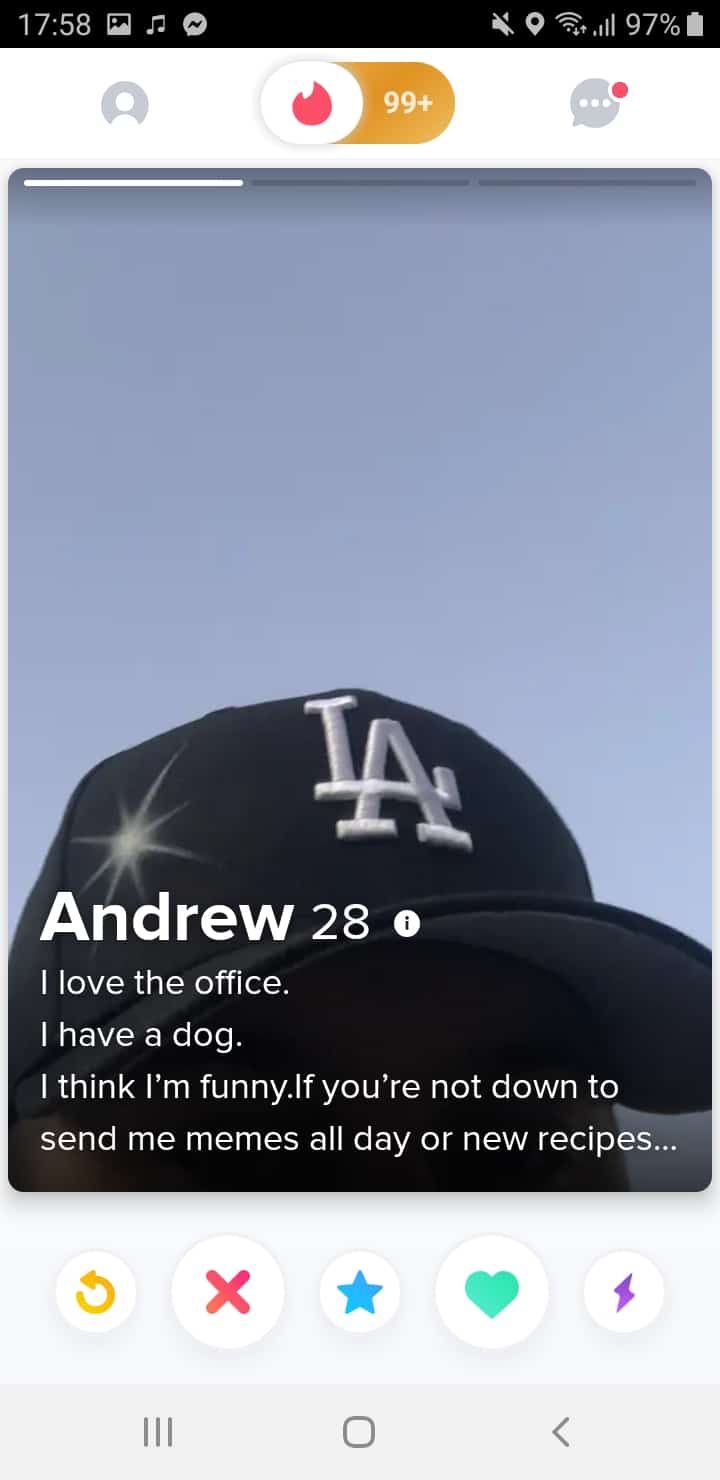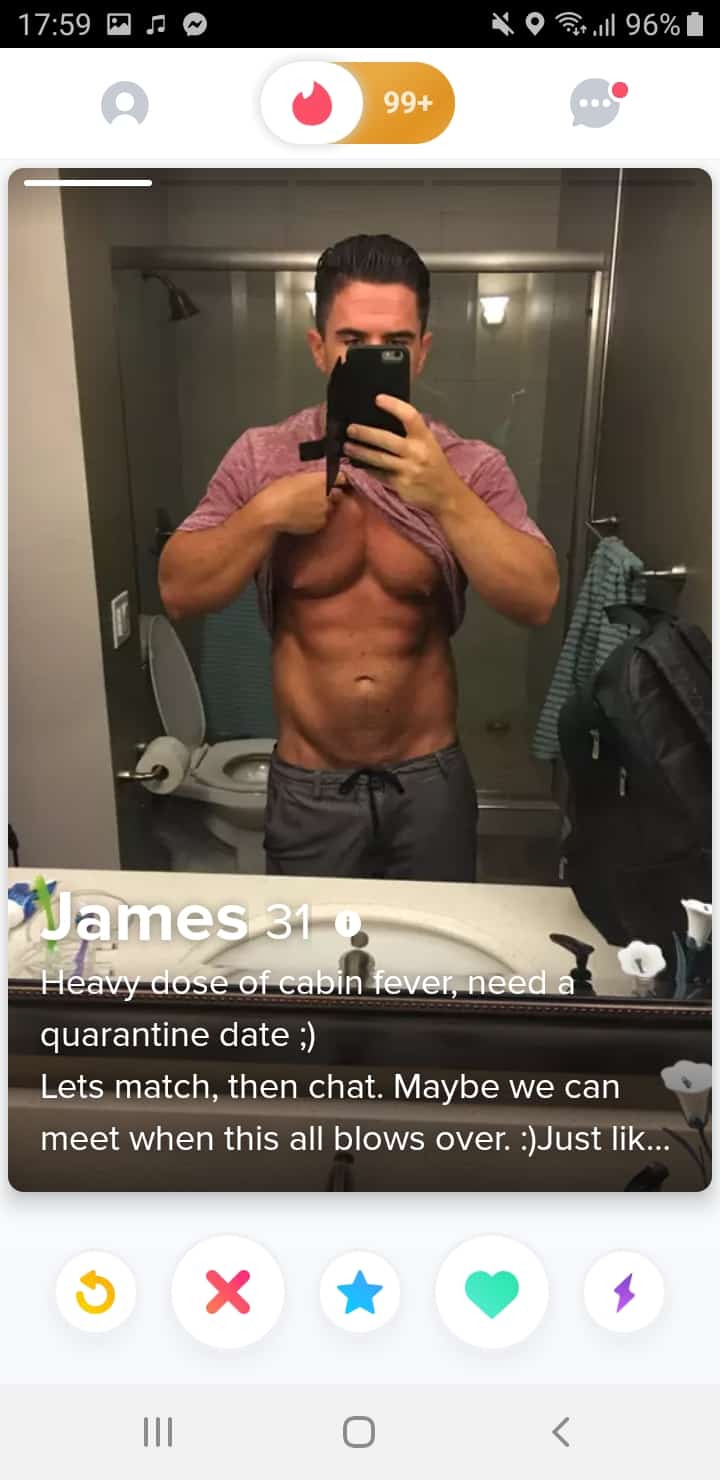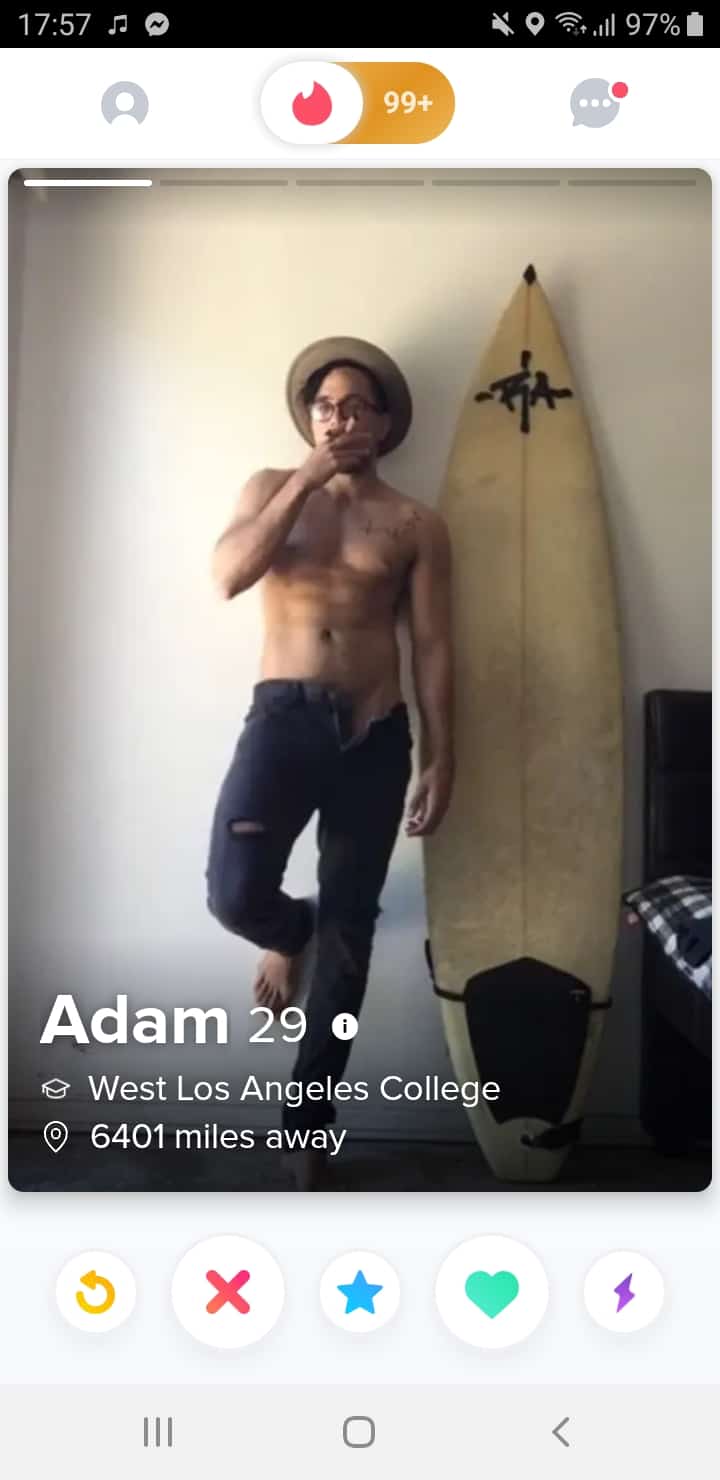 You play with mystery and meaning by using minimalism to convey exactly what you want to say.
How does that relate to the discrete Tinder browsing?
By showing not the whole of you, but only a part!
Essentially, you use a pic or two of your greatest assets and body parts (and no, dear males everywhere, we do not refer to using your penises as Tinder profile pictures!) as a way to show you're a real person behind a profile, and not, for example, a sexbot or a troll.
You can use a close frame of your hands, for example, or of your jawline if it's sharp and chiseled like the one of a Greek god (bonus point if you have a beard growing, but the stubble is what gets the most likes).
A great thing to use is the close-up of your lips, which works equally well both for women and for men.
The lips are always portrayed as alluring and sensual for very obvious reasons.
Finally, arguably the best thing to post your secret Tinder account is the close-up of your eyes.
A powerful, intense look works like a charm and shows more than you think without you needing to reveal your face in full.
After all, the eyes are the mirrors of the soul, correct?
d. Using Fake Accounts
Using fake accounts to secretly use Tinder is one way to browse Tinder discretely, but know this: these are very easy to lose.
Tinder has a policy of deleting and discouraging its users from using fake accounts.
These accounts are very easily reported because many are used for not-so-benevolent purposes, but some are used as very effective mock accounts.
Essentially, you'll be a troll.
But in a fun way.
So, how to make a fake Tinder account?
You can choose the role of a lonely superhero looking for love, or a cartoon character branching into the real world, or heck, a mythological creature looking for new and fresh experiences ("human in the streets, the dragon in the sheets")!
You'll likely get reported due to being a fake account, but hey, you may even have some very, very cool moments!
Using Tinder for Cheating
You can certainly use Tinder for cheating.
We strongly discourage that, but sure, you can do that too.
"How to hide Tinder from my girlfriend?" and "How to not get caught on Tinder" is some of the questions most often asked, and many of the above-mentioned methods will do you good if you want to stoop that low.
For these purposes, it would be wisest if you logged into the app exclusively via iOS iPhone or Android device.
That way you'll avoid being connected to any other social network.
The more connection to Facebook and Instagram, the greater the chances of you getting caught.
If you plan on browsing Tinder while looking for an affair, do not upload any of your known pictures.
In fact, don't upload any pics that explicitly show you.
Less is more, remember?
Also, it would be amazing if you simply hide the app.
A ridiculously huge amount of people were caught cheating just because their partners figured out they used Tinder to cheat on them.
A single notification seen by your partner can potentially bury you, and to be fair, that is all on you.
That's why it's advised you install special app launchers that alter the way the app works as Tinder mechanically.
For example, you can use this launcher to change the appearance of the Tinder icon into something commonly seen in every phone, but still rarely used.
Notepad, FM Radio or Google Slides even are some of the most commonly chosen "scapegoats".
In case you really want to take your chances and create a Facebook account to create an illusion of a single guy, you can do so, but make sure to share a few personal details as possible.
Don't even use your picture if you can help it.
Just know that not using your picture may significantly reduce any chance of you getting a match unless you use the "less is more" method described earlier in the text.
And also, don't forget to turn Tinder notifications off!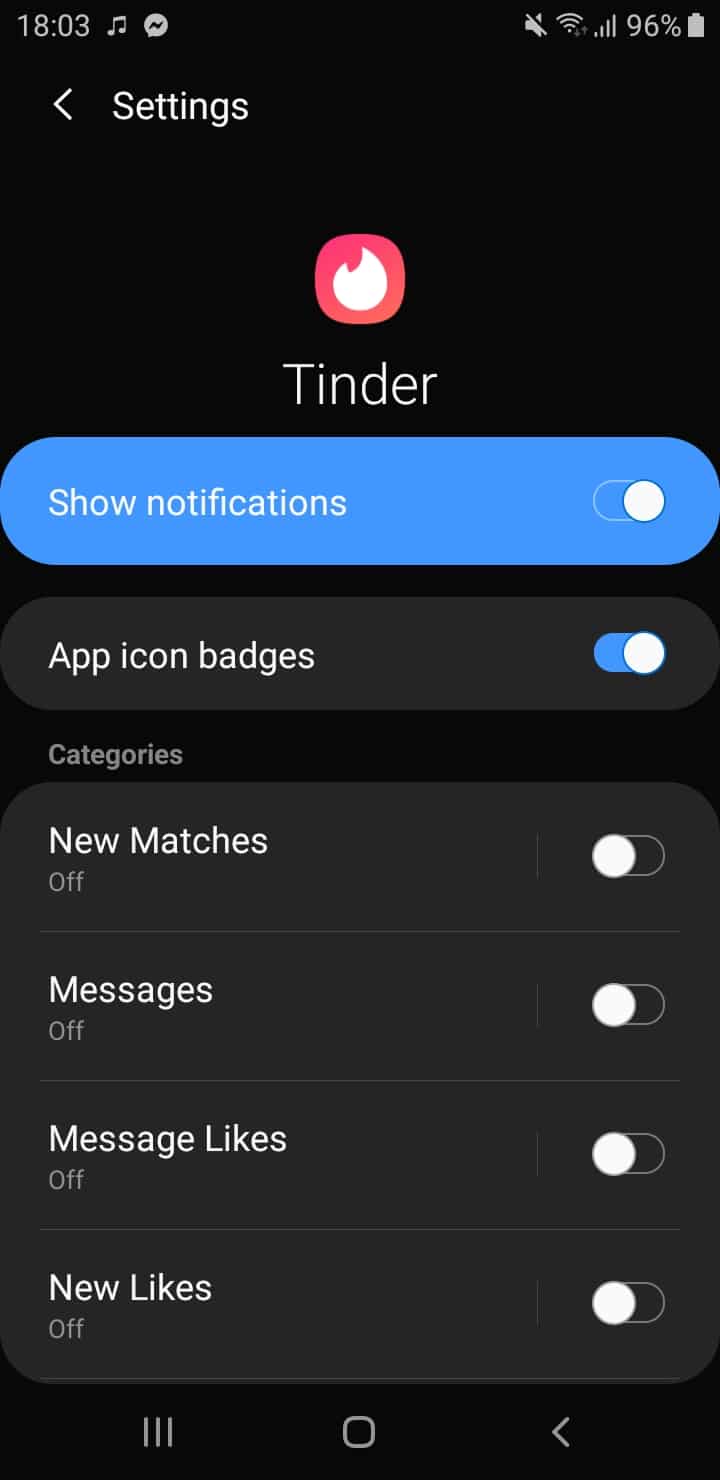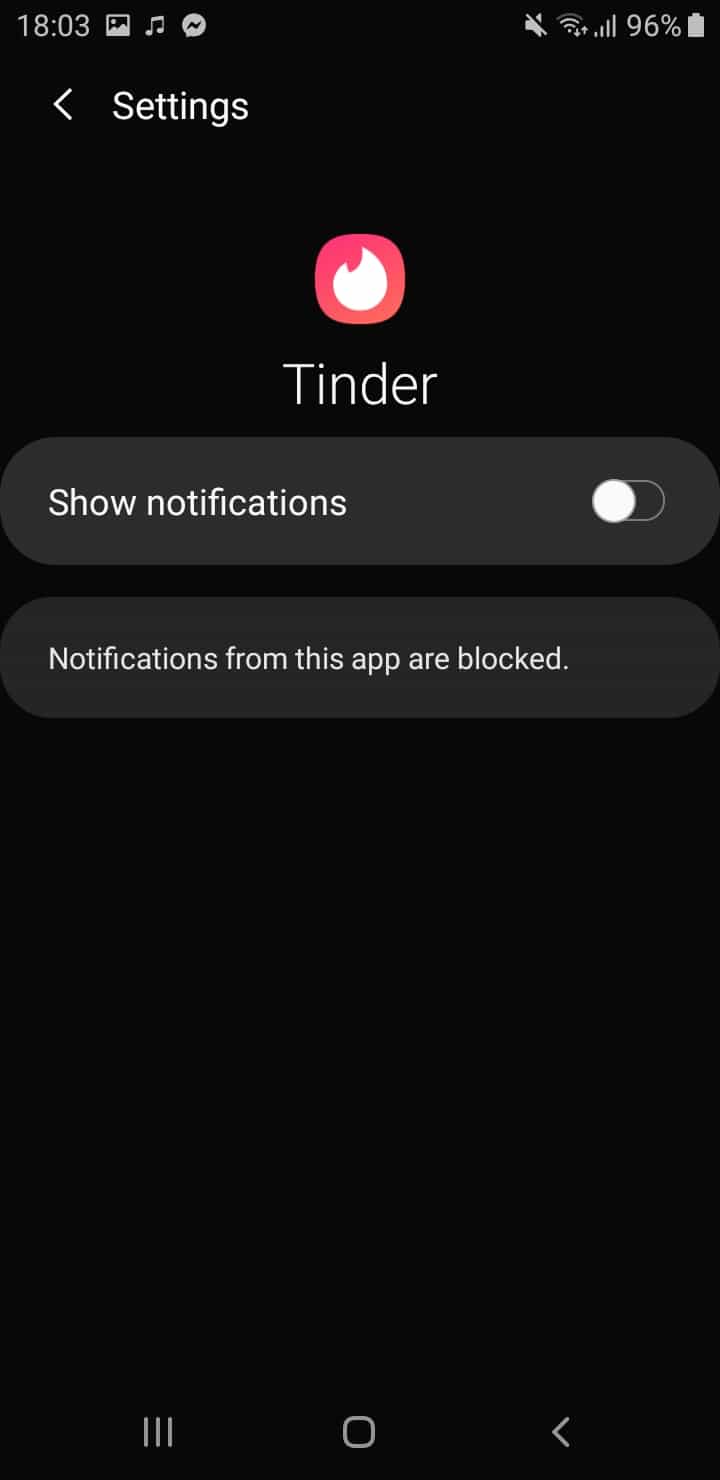 The approach we used for this article was to carry out comprehensive fact-finding research to determine the ways (if any) one can possibly use Tinder anonymously.
We gathered, analyzed, and evaluated these findings to conclude that Tinder can be browsed anonymously based on certain criteria such as Facebook connection, Tinder membership package, and fake Facebook or Tinder accounts.
Final thoughts on browsing Tinder anonymously
There are many answers to the question of how to use Tinder anonymously, but to view Tinder without an account is definitely impossible.
Whether you live in a pretty tight-knit community with strong dating rules you'd like to circumnavigate, or whether you're simply too shy to freely experiment with online dating and talk with your friends about it, using Tinder anonymously will give you all the privacy you need.
However, when it comes to cheating, even that is available to you.
Hiding the app, turning the notifications off, logging in with your phone number, and having a fake and/or heavily customized profile will help you with that a lot.
However, know that your streak of good luck will eventually run out however careful you are.
Our partners turn into super-detectives on dating sites and in real life the moment they start suspecting we're cheating on them!
You are warned.
Whatever your reason for you needing an anonymous Tinder profile may be, we wish you good luck in your Tinder browse!
Frequently Asked Questions