Finding love has never been easy, but dating apps and websites have made getting into relationships (hook-ups or serious) much easier.
Today, these apps and websites are mostly dominated by young people, including Tinder.
In this article, we shall review:
OFL Top Recommendations based on 100,000+ Survey

"Serious Relationships"
"Discreet Hookups"
"Best Course for Men"
"Quick Flings"
"Normal Hookups"
"Our Quiz"
Can seniors find love on Tinder?…let's find out!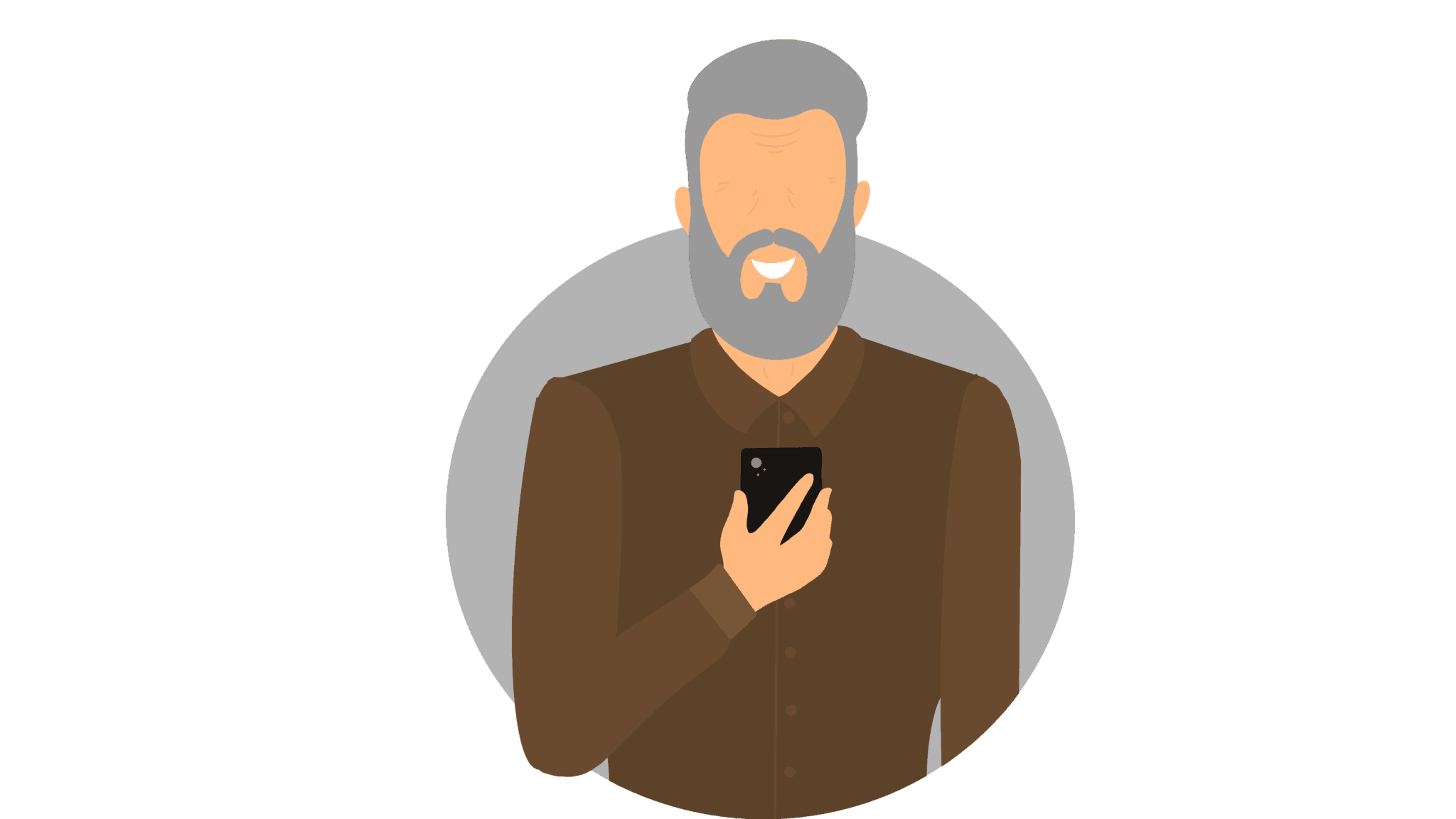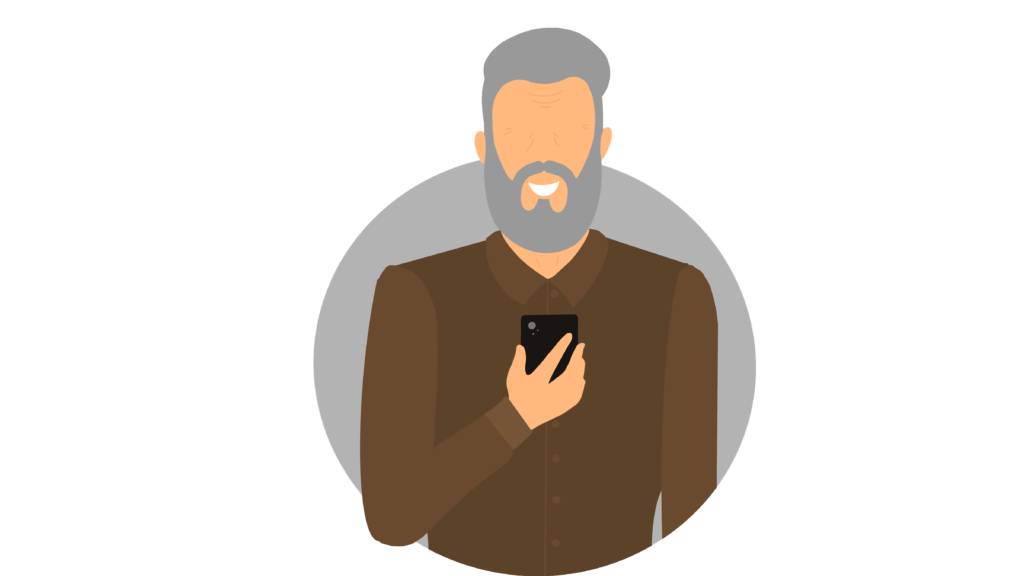 Do older people use Tinder?
This senior citizen dating app used to exist, but it was short-lived.
Despite its name, Tinder for seniors didn't have anything to do with regular Tinder.
What is Tinder for adults?
It used to cater to people over 50 who were looking for anything from marriage to just a friendship.
It was never built for hookups like BeNaughty or Ashley Madison but was more like eHarmony which is for people looking for serious relationships.
And even though it was Tinder for older people, it didn't have any of the features that made Tinder so famous.
The best aspects of Tinder are the swiping method and the fact that it's free, and Tinder for seniors had neither of those.
Instead, it was just like any other mature dating app.
OFL Top Recommendations based on 100,000+ Survey

"Serious Relationships"
"Discreet Hookups"
"Best Course for Men"
"Quick Flings"
"Normal Hookups"
"Our Quiz"
As a consequence of the lack of innovative and attractive components, the website had fewer users than expected, and even now Tinder for seniors' reviews are few and hard to find.
All of this is probably why the dating site for seniors closed down, but not completely.
The front page is still up, but when you click the JOIN button you get redirected to another dating website called Senior Match, also an elderly dating app.
Senior Match is way more famous than Tinder for seniors, which means that it has more users.
But once again, it doesn't have the simplicity and the number of users that regular Tinder has.
So what is better?
Regular Tinder or one of the alternatives to this site, like Senior Match?
There are a lot of assumptions about Tinder, some true and some not.
But first, what is Tinder?
Tinder is a dating app founded in 2012, where the main focus is on physical attraction and geographic proximity.
When you get your potential matches you can either swipe right to "like" their profiles or swipe left to "pass", and the best part about Tinder is that you can only get in touch and send messages if you both like each other.
Is Tinder for older adults alone? Definitely not!
Older people usually think that this isn't a good seniors dating app, because they don't want to have to wade through all the profiles of people way younger than them, and some younger people agree on this.
However, even though the core group of Tinder users is aged 18 to 24, you can set up which age range is acceptable for your potential matches in the settings.
Even though the biggest percentage of daily active people on this app is under 45 years old, there are still 18% of them who are 45 and even older.
And because Tinder has over 50 million users worldwide, and 10 million of them are active daily, that's a lot.
Another presumption that people have about Tinder is that it's made for younger people because it embraces hook-up culture.
While it's true that more younger people in general use dating apps and they're more open-minded when it comes to relationships, studies have shown that the biggest percentage of Tinder users are actually looking for a serious relationship rather than just a one night stand.
Dating for seniors is more for companionship than a fling.
In addition to that, online dating turns out to be pretty popular with older people with 29% of seniors saying that they went on a date with somebody they met online in the past year alone.

Now, you might also think that there just aren't that many older single people, or at least not enough to make Tinder for mature adults worth exploring, but you'll be surprised.
Data has shown that, in 2016, there were 19.5 million single citizens in the US over 65 years of age, making up 17.7% of all the single people over 18 years old.
Additionally, as a result of more divorces, there are more mature people on dating sites worldwide.
So is it harder to find love online when you're older, especially on Tinder over 50?
Truthfully, it's not as easy as it is for younger people because they get more potential matches, but it's not impossible.
Tips and tricks for Tinder for Seniors
1. Keep an open mind
Having an open mind when it comes to online dating is the most important first step.
For example, a lot of people would say that there aren't enough older people online to make over 50 Tinder a thing, but the statistics show us that the number of people 50 or older using Tinder and other online dating services has doubled between 2013 and 2016.
This is why it's important to be open-minded even before you make an account, but especially after you make it.
Again, even though plenty of people believe that relationships can't start online, studies have shown that 40% of relationships begin on the internet.

The truth is that online dating makes everything so much easier.
2. Use good photos
As mentioned before, Tinder is an app based on physical attractiveness and proximity.
This might seem shallow to you at first, but the truth is that physical attraction is most important to people when they're choosing whether they like someone or not, closely followed by a good sense of humor.
You don't have to look like a model, just pick pictures that are high-quality and that show your face clearly, and you're halfway there.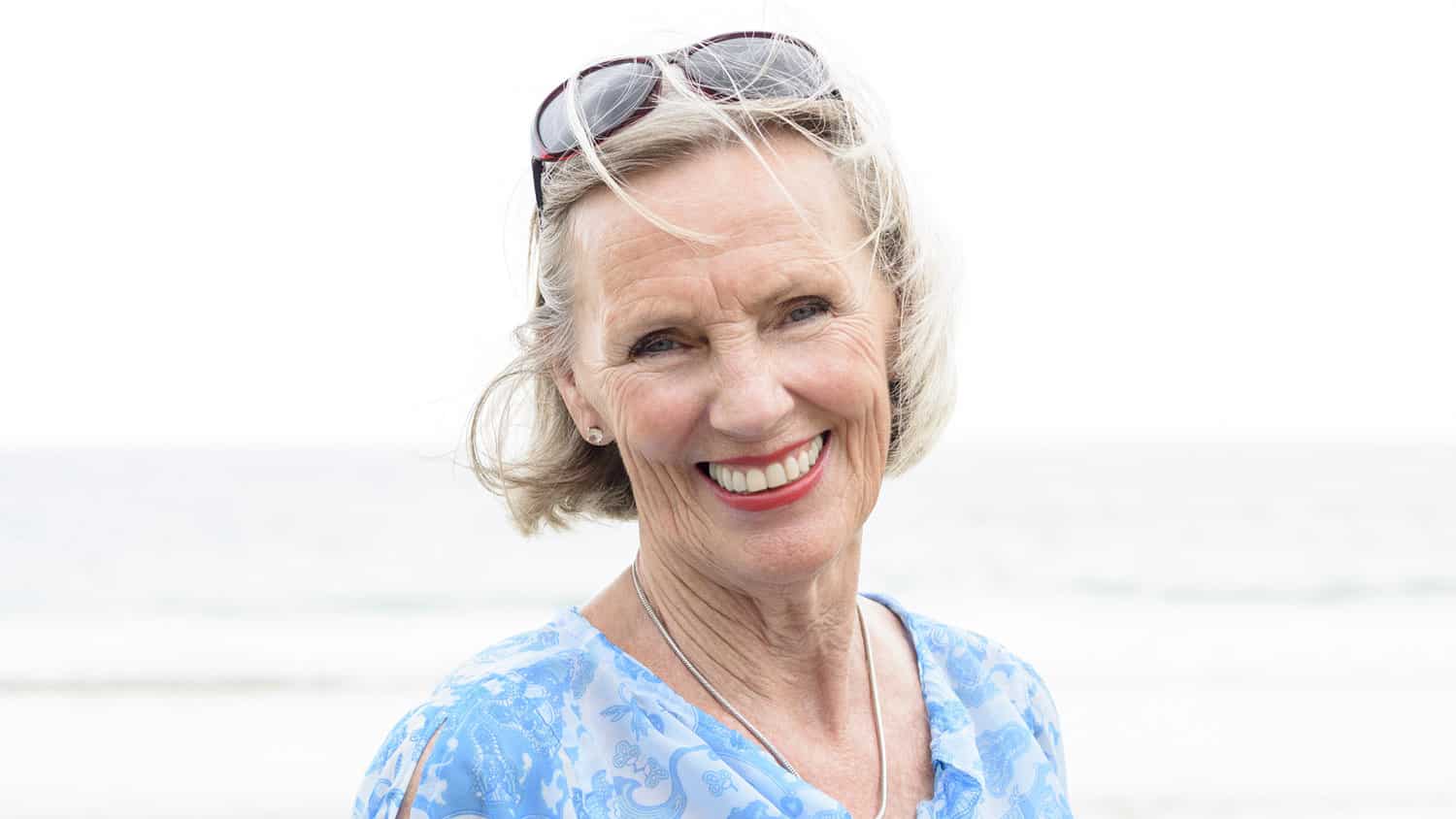 3. Be honest
Another crucial step is to be honest about who you are, what you look like, and what you're looking for.
You might get more matches if you lie, but there won't be anything more than just a match when they find out that you're lying.
4. Watch out for scams
Unfortunately, just like on any other dating websites, you might run into fake accounts as Tinder for over 50 years old could have scammers trying to get some money from you.
There are some red flags that you can watch out for.
For example, if your match gets too attached immediately, if they refuse to talk to you on the phone or do a video call, or if they ask you for money after some time.
Statistics have shown that people on online dating sites get scammed out of millions of dollars annually, so stay safe.
Pros and Cons of Tinder mature
Easy to use
Most dating websites for old people are specifically made to be simple to use, and they still lack the ease of use.
Tinder is easy to use and install on IOS and Android devices.
Free
On almost all other dating sites you need to pay to get a functioning experience, but Tinder has all you need in the free version, even though you can upgrade it for more.
Not as many matches as young people
There are a lot of younger people on Tinder but you can easily change your match preferences in the settings and turn it into granny Tinder in no time.
Sure, you'll get fewer matches, but they'll just be the people that you want to see.
A lot of people think that it's better if they just go on one of the other dating sites for seniors because they don't think that Tinder over 60 can be a thing.
But it is.
Tinder is free, easy to use, and there are a lot of people using it.
Also, the number of seniors using dating websites keeps rising, and you should join them!
But what if you really think that Tinder isn't for you?
Top Three Dating Website Alternatives for Tinder for Seniors
Truth be told, there aren't that many dating websites for older people, but you can see why some of them are on the top of all the lists.
While using Tinder for older adults can be uncomfortable to some because there are a lot of younger people there, these websites are made just for men and women over 50.
These are the best substitutes for the original Tinder for seniors.
Senior Match is created for people over 45 years old who are looking for anything from a serious relationship to just a friendship.
It's a part of the company called Successful Match, and you can also get matches from any of their other dating websites, which means that they can be as young as 30.
Creating a profile on Senior Match is free, and even though there are upgrades that you can make, the free membership has more options than with any other dating sites, but you can also pay from $15.95 to $29.95 a month for upgrades.
First, you create a free profile with some basic information.
Then, fill out all the other info, both about yourself and your ideal match.
The more detailed the profile the more matches you'll get.
If you see someone that you're interested in you can send them a message or a "wink".
Is this a good substitute for Tinder for old people?
Well, Senior Match has a feature called SPARK, making it almost like senior Tinder.
You see a photo of your potential match and you either "like" it or "pass" it, and if you both "liked" you can message each other.
Also, there's an app for IOS and Android, and a forum where you can communicate with others.
One of the oldest dating websites, founded in 2000, eHarmony is made for people of all ages but there are plenty of seniors out of 700 000 active members.
It helps people seeking serious relationships and marriage, and it's based on a comprehensive compatibility test with 29 elements.
Creating a profile is free, but you won't be able to see photos of matches or communicate with them freely.
You can get rid of that if you pay from $10.47 to $45.95 per month.
When you create a profile you have to answer questions about yourself and do a compatibility quiz.
This is what your matches are going to be based on so don't hurry.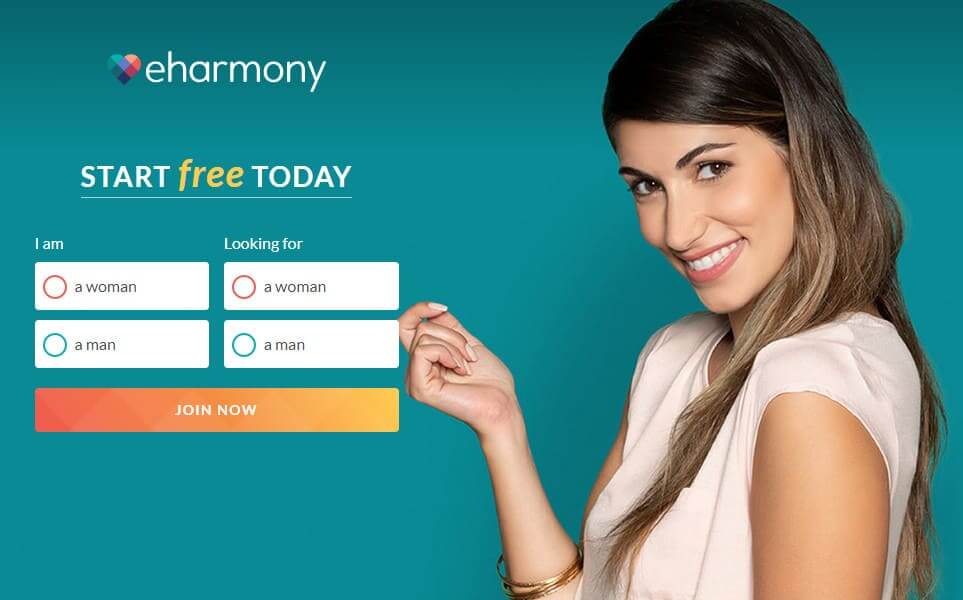 You will get standard matches, based on personality questions, and compatible matches, based on the compatibility quiz.
Also, you can set up Match preferences if you have any special things that you're looking for.
Contacting your matches can be done with a message or a "smile", and there's an app that you can use on the go.
The biggest problems with this website are the lack of matches in rural areas and having to pay if you want a better experience.
It's not an alternative for mature Tinder, just a regular dating website.
Silver Singles is a dating website founded in 2002, and it's made for people 50 and over who are looking for serious relationships.
The site is based on a matchmaking system, and it's a combination of both computer and human intelligence, working together to find the best match possible just for you.
The website itself is simple to use and navigate, with big letters and clean graphics, perfect for older people who aren't big fans of new, modern, and colorful looks that are hard to use.
Making a profile is free, but the biggest con is that it comes with too many restrictions. If you want to use the site normally you have to pay from $31.95 to $57.95 a month, making it the least affordable option.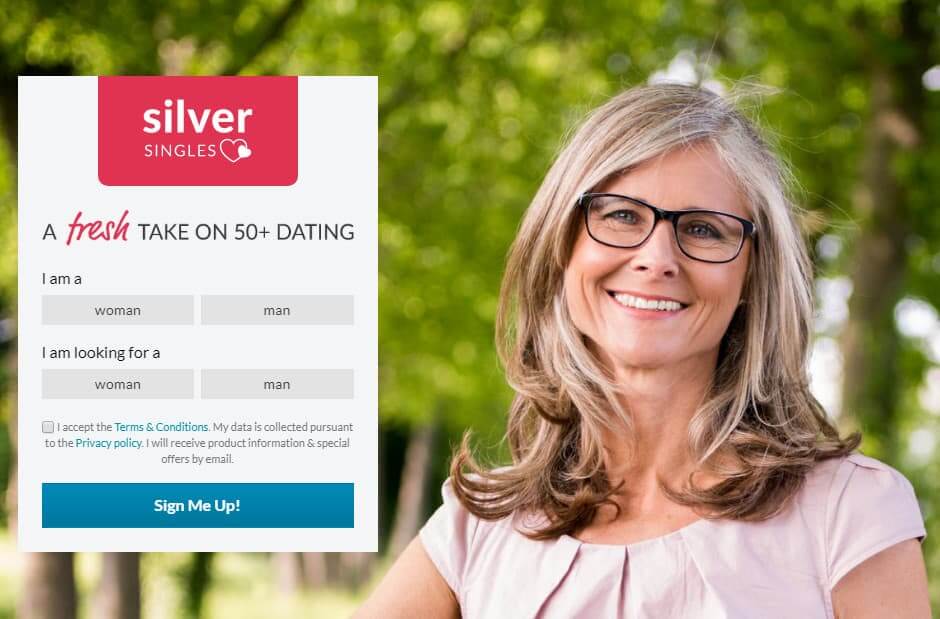 First, you fill out a detailed personality questionnaire and fill out your biography, and then you're introduced to your potential matches.
You can get anywhere from three to seven matches a day, and you can send them a "smile" or a message to start a conversation.
There's also a search option if you want to look for more matches.
In conclusion, this website is great if you're looking for a serious relationship, but it's not as affordable as others and isn't like Tinder for 50 year olds.
Love and fun are not only reserved for young people and seniors can have fun on online dating apps too.
These were some of the best dating services you can find and if you are a senior looking for love, I highly recommend trying them out.
Have fun!
Frequently Asked Questions