Welcome to this detailed insight on a major site where you'll meet lots of Black men and women to start up a sizzling relationship.
In fact, this review will reveal:
Let's dive right in to learn more about it.
OFL Top Recommendations based on 100,000+ Survey

"Serious Relationships"
"Discreet Hookups"
"Best Course for Men"
"Quick Flings"
"Normal Hookups"
"Our Quiz"
While it's very different from modern dating sites, BlackPlanet is one of the biggest portals in terms of black users on the internet today.
And while it's not strictly a dating site, this extensive BlackPlanet Dating Site review is going to show you that the tools it provides can be used to find potential matchups.
So if you are looking to meet and date black people and you've come across BlackPlanet on the internet when conducting searches for dating sites, then this comprehensive review is just for you before you make the decision to sign up or not.
Is your dating app giving you the best chance for success?
Make sure to take our online dating site/app quiz to find out.
People who follow our dating site suggestions have on average 2 more dates per month.
Black Planet Review in Video Form
Audio (podcast) form for those of you on the go
Effectiveness 2/5
Features 2/5
Ease of Use 2/5
Price – N/A
BlackPlanet is totally free
Millions of users
Registration is simple and finished in a matter of minutes
User email addresses are not verified
Lots of fake profiles
Because it is free, BlackPlanet relies on advertising to generate revenue which means you are bombarded with adverts including longer video advertising
Not many filters to refine your search by
Security could be far better
BlackPlanet is very outdated in terms of design and how it operates
So let's just be clear here from the start.
BlackPlanet is much more than a dating or matchup site.
That's just one of the services it is offering and this review comes with a focus on that service in particular.
So with that in mind, let's get into who the dating service run by BlackPlanet is aimed at.
And it's not difficult to work out just who that is.
While you will find profiles from other nationalities on BlackPlanet, the majority of them will be black people from around the world.
While BlackPlanet has been in operation since 2001, it's proved difficult to find how many unique profiles have been created on the site during that time.
According to the BlackPlanet app, the number stands at over 20 million.
But seeing that the site had 15.8 million registered users in 2007 already, I am sure this number could be far more.
The problem comes in when you try to determine just how many of these profiles are active or not.
I would guess a huge amount are using the site anymore based on the number of people active each week (something we cover down below).
That said, many of these active users come from all around the world and anyone is free to open an account.
While it was certainly more popular a decade or so ago, currently every day around 7,000 people or more are active on the site (50,000 users in total each week).
And the gender breakdown?
Well, it's pretty even, unlike other dating sites.
Here, the user base is 60% female and 40% male.
While people use the site as a dating service, it's also about helping to find new friends, build networks with other similar minded people, or to just socialize with others.
So how effective is BlackPlanet in helping you find people that you'd like to spend some time with on a date?
Well, I think it's critical that I again point out that BlackPlanet is more of an early form of social media website as opposed to a 100% dating website.
If I had to compare it to anything, it would be similar to MySpace for example.
And it hasn't really developed out of that mid-2000s vibe either.
But it is still a way to connect with other people.
And if you can connect with them, then you can find a potential matchup to go on a date, right?
Plus, it doesn't cost you anything, so although it might take far more time than a traditional matchup or dating site to find someone, the possibilities are there, that's for sure.
And you've got the necessary tools at your disposal if you'd like to use BlackPlanet as a dating site only, so let's see just how you would go about getting into contact with someone.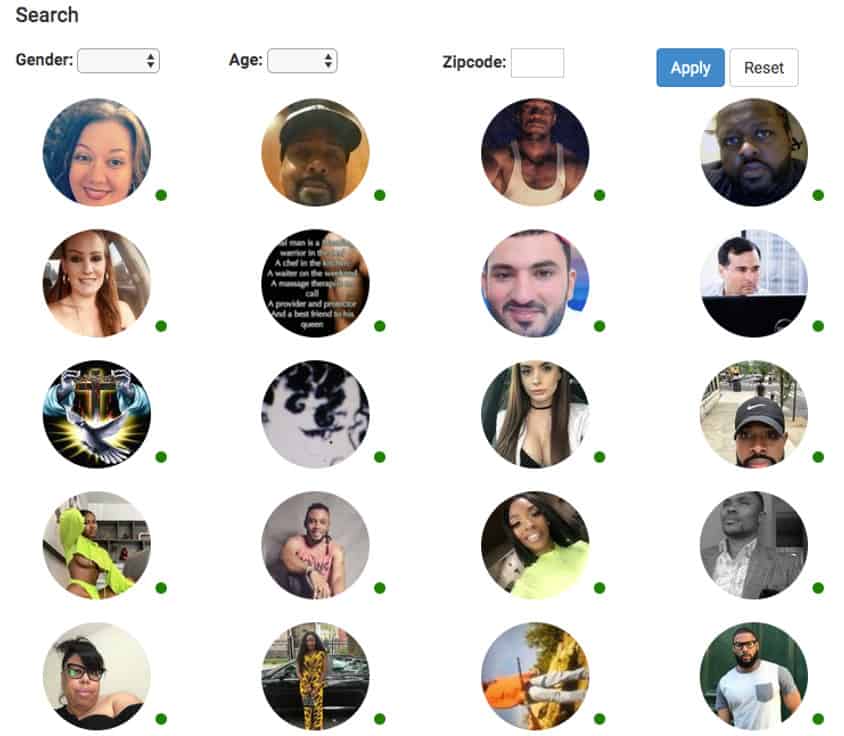 The easiest way to start when looking for a potential matchup is by using BlackPlanet's search feature.
While it has a very basic search feature with limited parameters, you should get decent enough results when using it.
So what are the various parameters that you can search for in a potential match up?
There are only three search parameters and they are:
Location (based on zip code)
Age (you can enter the age ranges you would like to search for)
Gender (you can choose what gender you want to search for)
Now with just three search criteria, the chance to make a very refined search like you might on other dating sites just isn't possible.
Most people are going to start with people near them, so inputting your zip code, the gender you are searching for and the age range of people you'd like to meet up is going to bring a decent return of searches, especially in larger cities.
If you live in further away from the big cities, your search results might not lead to as many matches, however.
But that's pretty true of all date sites.
So once you've found someone you'd like to chat with, there are many ways to go about it.
We will cover these when we talk about the features that BlackPlanet offers but they include:
Chat rooms
Embedding messages in pictures
Leaving messages on other user profiles
The ability to add users to your friend's list
Send them a "hit" to show that you are interested
Leave a "prompt" (which is similar to a Facebook like) on their posts
All of these are an effective way to interact with others but they aren't that private.
What they do allow, however, is for you to swap email addresses for example and in that way, you can take your chat off BlackPlanet completely.
Another thing to note is that profiles don't provide a whole lot of information when trying to work out if a person is worth chatting to or not.
You are going to be able to see their username, a profile picture as well as:
A short description of the person
A list of their friends
A list of who follows them
How many "hits" they've received (to see how popular they are in the community)
Again, I think it's critical to stress that it is possible to get to know someone better using what BlackPlanet has to offer.
That said, it's going to be nothing like you would have experienced when using a modern dating site.
BlackPlanet is old school, that's for sure.
But it worked 15 years ago and if you are prepared to be patient, you can make it work for you now.
The big advantage here is that BlackPlanet has the biggest number of black users for any similar type of site online, so if that's the target audience you want to hook up with, you just need to show some patience.
Now let's look at some of the key features that BlackPlanet offers you for free as a way to further get to know a potential match and to communicate with them.
Even though BlackPlanet doesn't ask you for any money or to sign up as a member to get extras, it does have a number of key features that any user is welcome to try.
Let's take a look at what these are.
Chat rooms are a critical part of how BlackPlanet operates.
But let's be honest, this way of running a social media type of site is a little outdated.
That said, if you'd like to chat with like-minded people, you can enter one of the chat rooms and do so till your heart's content.
Chat rooms are based on a number of factors and can include:
Age (for example, 20somethings, 30somethings, etc)
Sexual orientation (lesbian, gay, etc)
Location (Los Angeles, New York)
And many more
Discover is a feature where you browse through the feeds of other users of BlackPlanet to see what they have to say about just about anything.
It is similar to someone making a Facebook status.
It's very hit and miss as basically you are reading through opinions that people feel they need to share with others.
It could be on the latest news, the weather, a sports result, or just about anything.
Find something interesting and you are welcome to comment on that user's post.
I suppose it is a feature that can lead to plenty of interaction, especially if you find someone with a similar view to you on a particular subject.
Notes can be embedded into pictures and sent to other users.
Essentially this BlackPlanet's messaging system that can be used to contact other people on the site.
Stories are the news feed of the BlackPlanet site.
Here you can read about the latest news affecting black people.
Below each story, users have the chance to give their own opinion.
This is done via commenting.
Again, this is a good way to find and start chatting with like-minded individuals.
While the key features that BlackPlanet offers aren't anything that special, it's worth mentioning that anyone can use them due to the fact that the site is free.
Also, around 10 years ago, these features would be cutting edge.
Sadly, they no longer are, along with much of the rest of the site.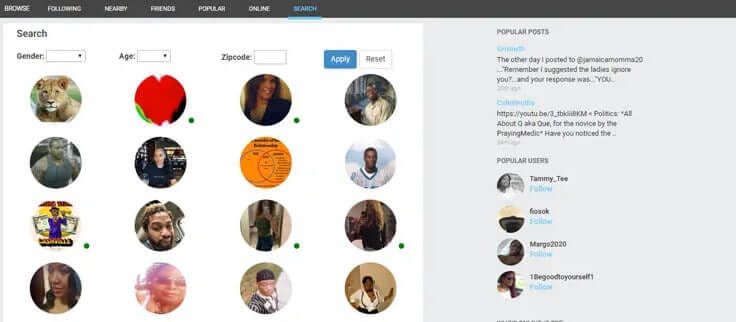 I've already mentioned it but let's just recap for a second.
BlackPlanet yearns back to a time when social media sites were starting to take off on the internet.
Today, it's all about Instagram, Facebook and Twitter, but before them, there were sites like MySpace and BlackPlanet.
In fact, both MySpace and BlackPlanet worked in very similar ways.
BlackPlanet, thanks to the fact that it caters to the black community and has a massive user base, has soldiered on regardless despite how social media sites have changed over the past decade and a half.
And while it's still going today, if you go in with an open mind, you certainly can have fun on the site.
Just remember, if you've never seen it before, don't expect it to be like a modern social media site.
While it's overall design is not that bad to look it, the way it operates just seems so clunky by modern standards.
If you need a word to describe BlackPlanet it would be "outdated".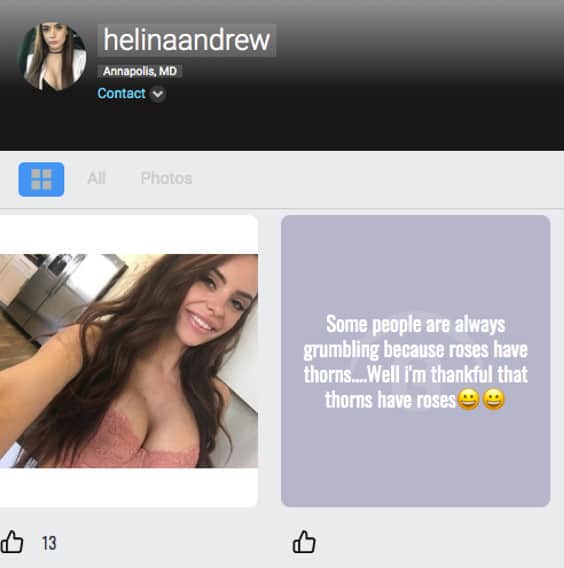 While the site might be outdated when setting up a profile, you are going to see a pretty familiar format that you would have seen with other dating sites.
That said, there is no using another social media account, like Facebook for example, or even your Google account to speed up the signing in process here.
What you need to do is provide a username, a password, location, gender and an email address.
You won't even need to verify that email address so in just a couple of minutes you will already be a BlackPlanet user and you can start setting up your profile.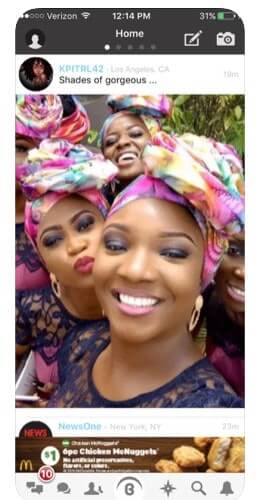 Yes, if you'd prefer to keep it mobile, BlackPlanet has an app.
This is available for both Android and Apple and was introduced way back in 2009.
Sadly, it still looks like an app from the early days of smartphones.
And it just doesn't perform well overall.
For the most part, people complain that the app is extremely slow.
It also is prone to crashes.
You simply need to read reviews of the app on both the Play Store and Apple Store to see that the app isn't liked by many users.
Overall, it just not that reliable, so you are probably going to make use more of the website, that's for sure.
So the best thing about BlackPlanet is that all of the services it offers, the special features you can find on the site as well as in the app are for free.
While that's all good and well, for them to be free, there is a price to pay.
And while you think that it's not going to bother you, after a while, it will start to drive you mad.
So what's that price, you ask.
Well, it comes in the form of advertising.
Advertising will flow thick and fast at you in your time on the BlackPlanet site as well as while using the app.
Some adverts are less annoying than others but ones that you will learn to hate are the video ads that you must sit through every time.
There is no way to get around watching adverts either.
I suppose that they are a necessity to keep the site free.
So yes, you are going to have to get used to the constant ads.
For me, however, they were very annoying.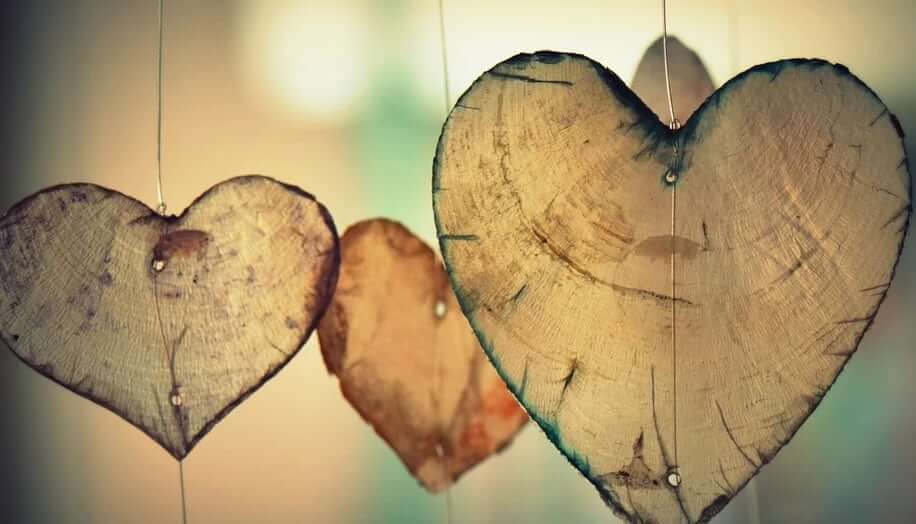 Conclusion and Overall Rating
What's there to say about BlackPlanet?
While it's an excellent concept in terms of being a social media site for black people, it's been left behind by Facebook, Twitter and all the others.
That's because not much has changed at BlackPlanet over many years and it simply has become stale and outdated.
That doesn't mean that it cannot be used to meet with other people, however.
It's just that there are so many other websites out there that are primed to do the job better than BlackPlanet could.
Yes, it is free and those other websites I was referring to often are not but ultimately, it's what you are expecting from a site that will help you make your decision.
I'm giving BlackPlanet a 2 out of 5.
Now tell us, have you had a dating success using BlackPlanet?
Or do you think it's an internet dinosaur?
Leave us a comment below, won't you?
Also, if you found this review interesting, why not share it with your friends on social media.
Frequently Asked Questions