Whether you are lonely, or you just want to examine does it really work, there are numerous websites for online dating where you can look for your "perfect match".
Whether you are looking just for fun, or you want to start a romantic relationship, the Internet is a place for you.
Certainly, that you have heard for plenty of them, and maybe you have already tried some – if they didn't give you a lot, maybe it is time to consider Want U Bad.
We will go through some specific features with WantUBad Review, explain the sign-in process, and give you some tips and tricks to improve your user experience there.
OFL Top Recommendations based on 100,000+ Survey

"Serious Relationships"
"Discreet Hookups"
"Best Course for Men"
"Quick Flings"
"Normal Hookups"
"Our Quiz"
Is your dating app giving you the best chance for success?
Make sure to take our online dating site/app quiz to find out.
People who follow our dating site suggestions have on average 2 more dates per month.
WantUBad Review in Video Form
Audio (podcast) form for those of you on the go
About WantUBad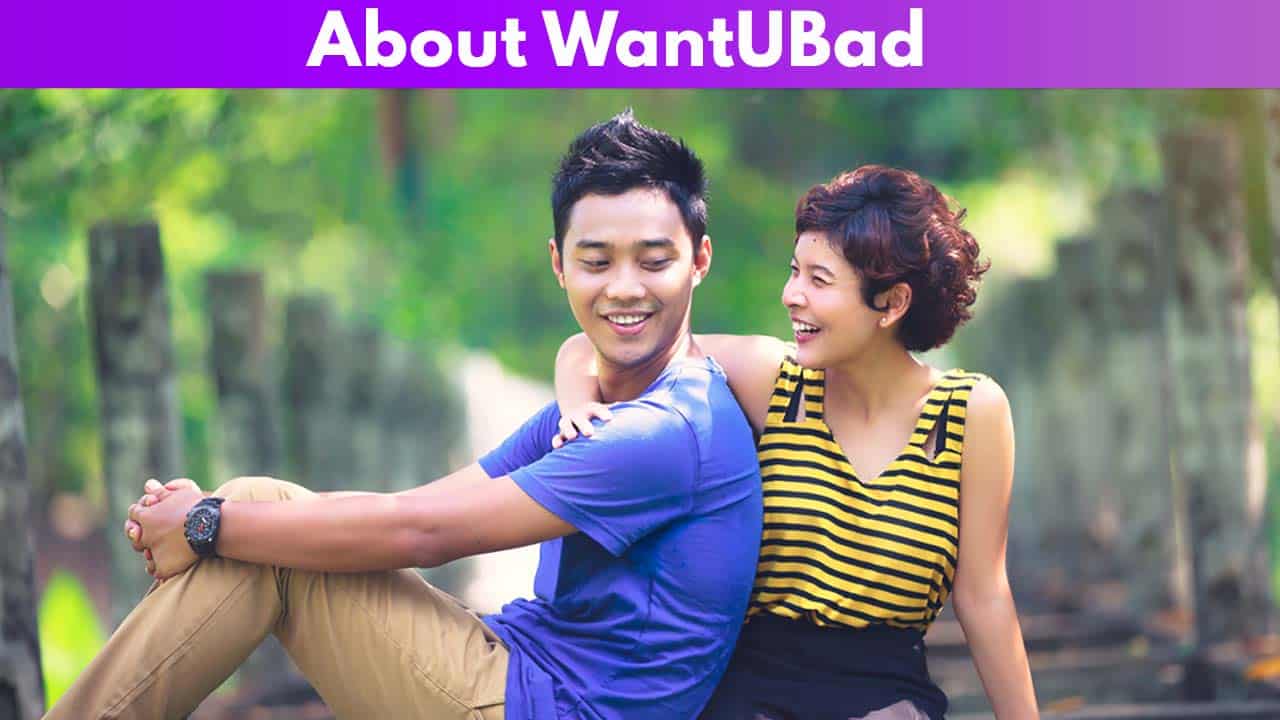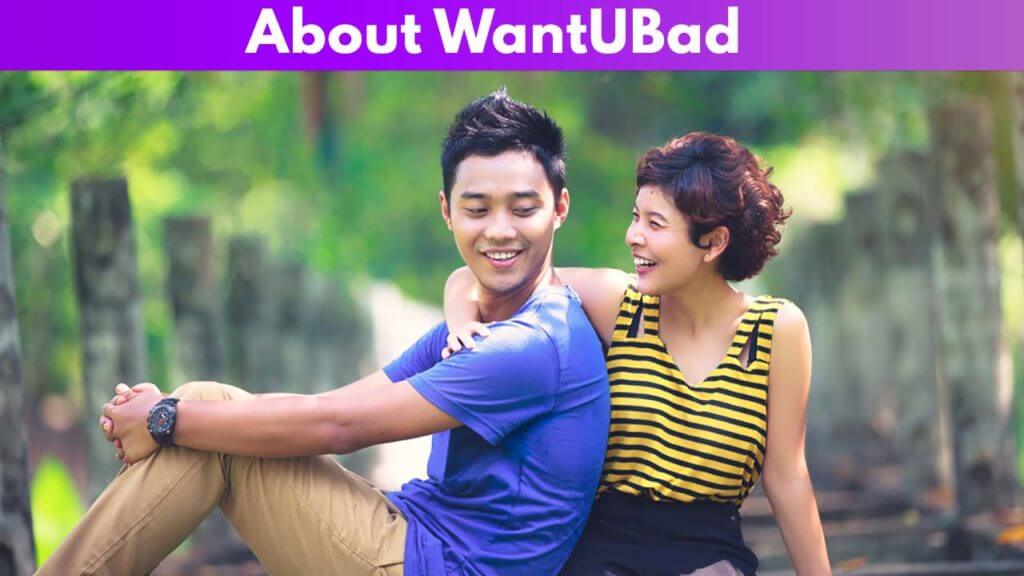 Want U Bad is one of the online hookup sites where you can hunt for single people in your local area.
In reality, it is a simple and fast way to start the conversation with someone who is located near you and maybe arrange a date.
When you are looking for an online dating place, it is crucial to check if the website is popular, and if there are enough single people registered in your region.
If not, you will be limited to a choice between a few people, which will make your search for a one-night stand more complicated.
WantUBad with its features will help you to discover a real match near you. The website was made and is currently owned by LDate Services LTD Network.
Their official motto is "Every night is a bliss". From the moment you enter the website, you can see that it was made to help people hook up and find someone for casual dating.
Features

Friends: You can check the list with your friends, and you can also manage that list – add people, block them and lot more. It is visible which members are online at the moment. You can continually update your friend list.
Match feed: You can see updates about people in your nearby. WantUBad will make their suggestions to you, based on your location and interests.
Whenever you access your profile, this site will show you different people – you will not be looking at the same pictures every time.
Activity: It is possible to see who wants to get in touch with you by sending winks. When they send you a wink, you can decide if you want to send it to back.
Chat rooms: Possibility to have private chat with people on the network, where you can discuss various topics – from general interests to affinities when it comes to relationships and hookup.
It is possible to have a conversation with several users at a time. In these rooms, you will be present with your username on the network.
Like Gallery: Here you can find photos of members and how someone that you like his picture by pressing "like" button.
You will see all the people that like your photos, and all the people that are your match. If both of you press like, only then you can start a private conversation.
If you dislike someone, the website will not show that person to you a second time and will try to find someone more suitable to your needs.
OFL Top Recommendations based on 100,000+ Survey

"Serious Relationships"
"Discreet Hookups"
"Best Course for Men"
"Quick Flings"
"Normal Hookups"
"Our Quiz"
Search filters: It is possible to set several criteria for matching up. You can search people by their gender, their age and by location as well.
Sign Up Process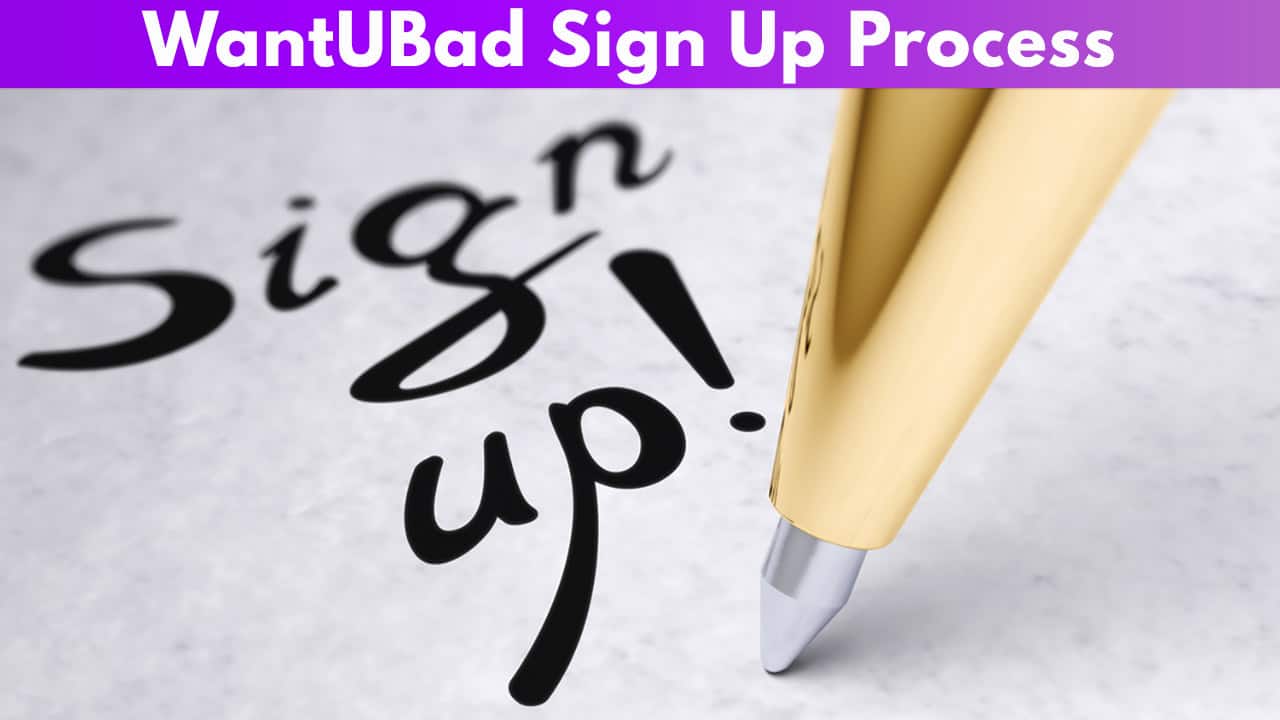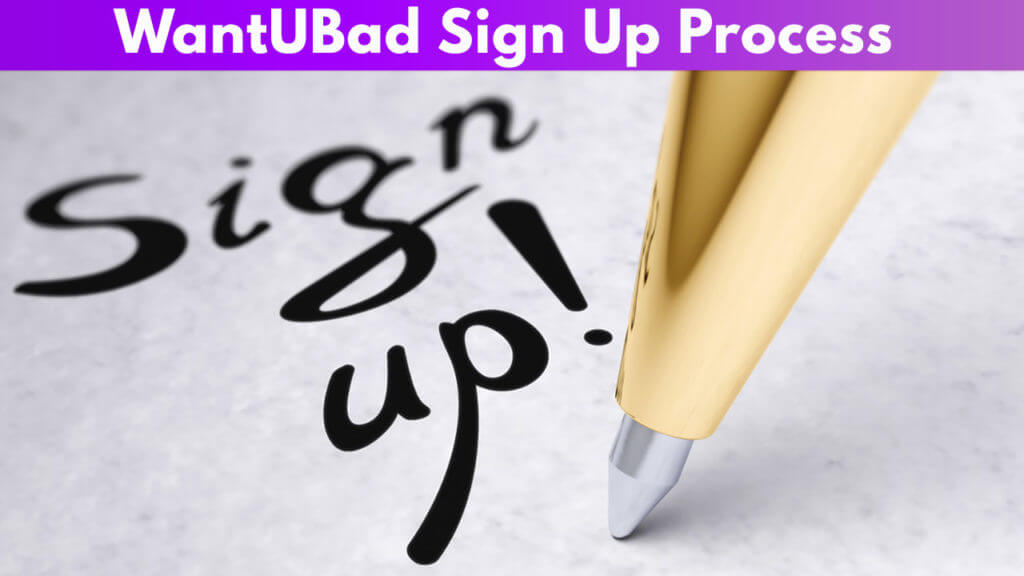 In fact, the registering process is quite simple and user-friendly. When you open the home page, you will have to fill basic information in order to register your profile.
First, you must choose if you are looking for a man or a woman. You have 4 options there:
A man looking for a woman
A woman looking for a man
A woman looking for a woman
A man looking for a man
When you chose one of the listed options, in the next step, you will have to specify your age, e-mail address and password for your profile.
In the end, they are interested in a place of your living, which will allow them to send you matches from your geographical area.
The good thing is that they have also listed small cities, so when they say, "in your nearby", they really mean it.
After filling all the requested information, you will be redirected to a new page, where you will confirm e-mail address by typing in authentication code that they sent you on it.
You can then update your profile by adding a profile picture, status, and more information about your ethnicity, body type, and hair color.
Tips and tricks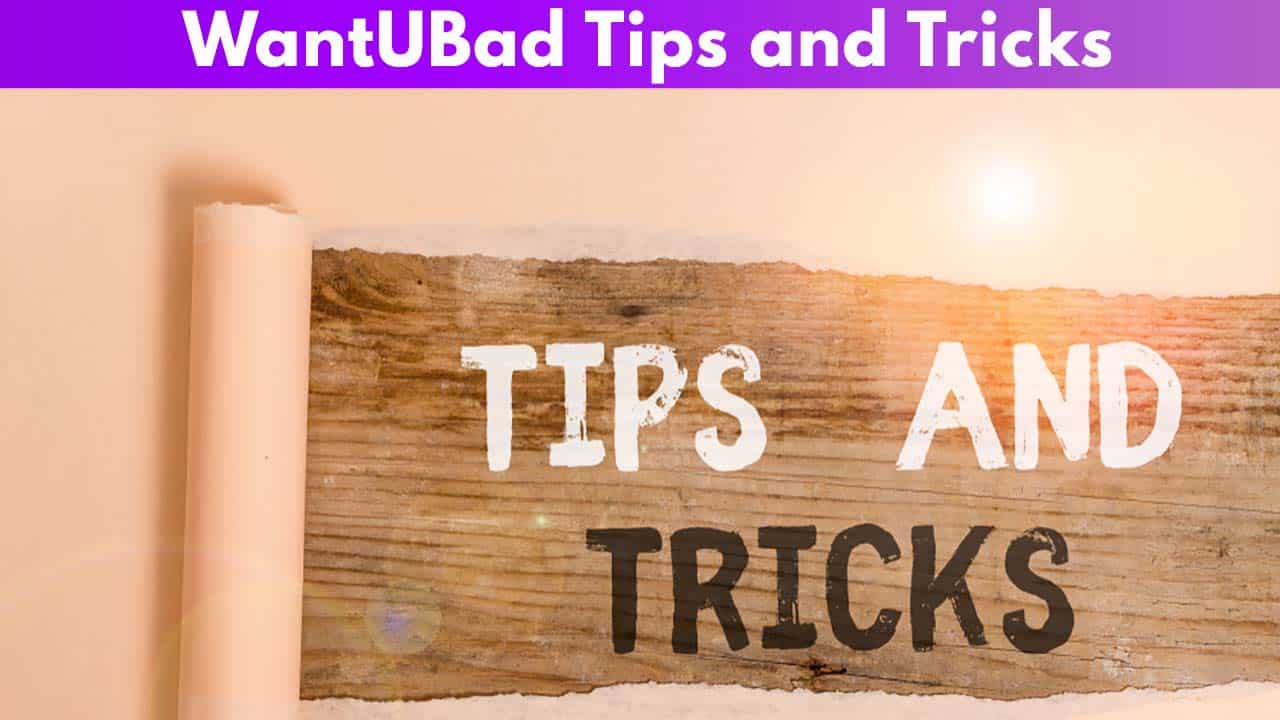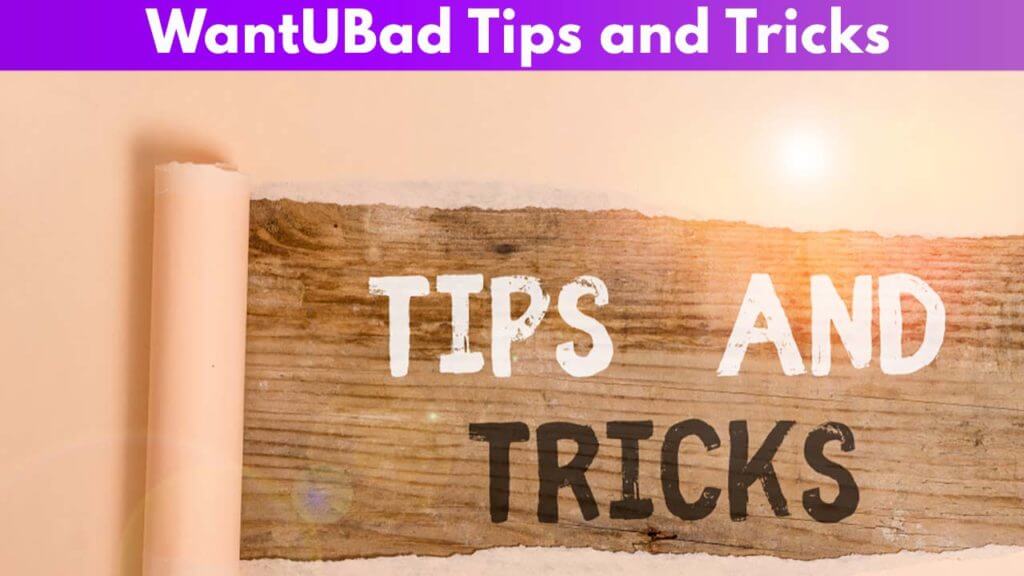 To make sure that you will accomplish your goal of finding perfect another half on this site, you should use some tips and tricks that we listed for you below:
Make sure that you present yourself in the best way.
Maybe it seems ridiculous to you, but all small details count – the way you write your status, a picture that you chose as a profile photo, everything that you wrote about your hobbies, interests and more.
Be sure that you listed everything that you want them to know. Since they can only see your photo and short description, it is crucial to stand out.
They see many people each day – try to catch their eye.
Choose the right picture. Every picture is right.
It just depends on that who would you like to attract. If you want to attract someone for just one-night stand, put some attractive photo.
Completely opposite if you are searching for a romantic relationship – use some photo which represents you as a nice guy/girl.
Don't be scared. If you are nervous when you need to start a conversation with someone in a real-life, you don't need to be nervous here too.
Forget about sweating, stuttering, or how do you look in the eyes of the other person at that moment.
You have enough time to think about the next step, they don't see you and at the end – you are here to make fun! View this as a game.
Who knows, maybe something serious can occur from an innocent play.
Be specific when you use search filters. Search engines are there to help you filter people and to find exactly what you need.
Define who you want to meet – someone from your city of someone from another city close enough to meet easily?
Do you want someone younger than you are or someone older? Filters are there to make your choice better and to remove people you may not be interested in.
Be active. Take a look every day what is happening there and maybe you will find someone who has just joined recently.
Don't miss a chance to meet new people in your surroundings. Activity list is updating on a daily basis and you will never get bored on this site.
As it is previously mentioned, you will see new people each time when you log in during the day.
Be open-minded. Don't ignore someone just because of the music that he or she listens, or any other reason which is not crucial.
Give a chance to someone who doesn't look perfect at first sight. When you scratch below the surface, you may find someone who is fully suited to you.
Don't be superficial. For sure is that you are also uninteresting to someone at first glance, and when you meet, you find out that you have a lot in common. Be brave and try, you have nothing to lose.
Demographic Makeup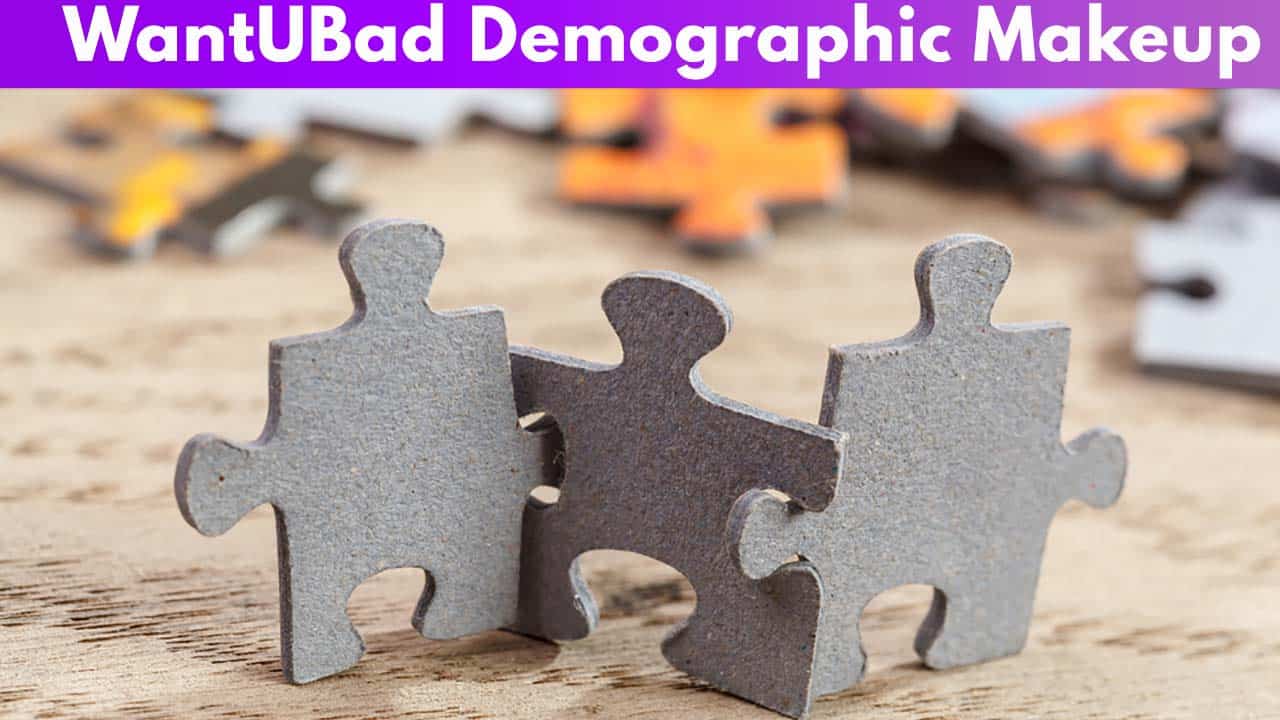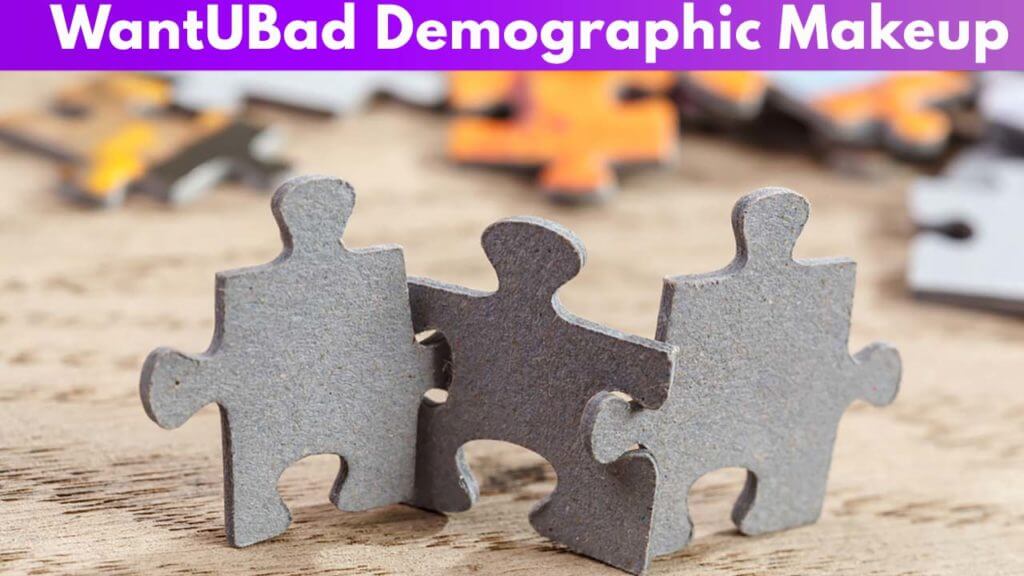 Before you decide if you are going to use some dating site or not, you should investigate what statistics say about people who use this site. Find out are they located in your area and are they mostly men or women.
Demographic information for WantUBad is the following:
USA – 37,20%
United Kingdom – 35,77%
Ghana – 9,69%
Canada – 7,61%
Belgium – 2,44%
The rest traffic share is split by 247 other countries.
As can be seen from the table, this site is mostly used in the USA and United Kingdom.
It is interesting to see that there are also many visitors coming from Ghana.
The rest of 247 different countries indicates that it is possible that someone from your environment is logged in to this network as well and you will find the right partner.
So, looking through the data, you can see that you will have higher chance to meet someone on WantUBad if you are from the United States or United Kingdom, since over 72% of WanUBad members are from those two countries.
In case you are not from any country from the list, you might have tougher time finding someone for hook up.
Pricing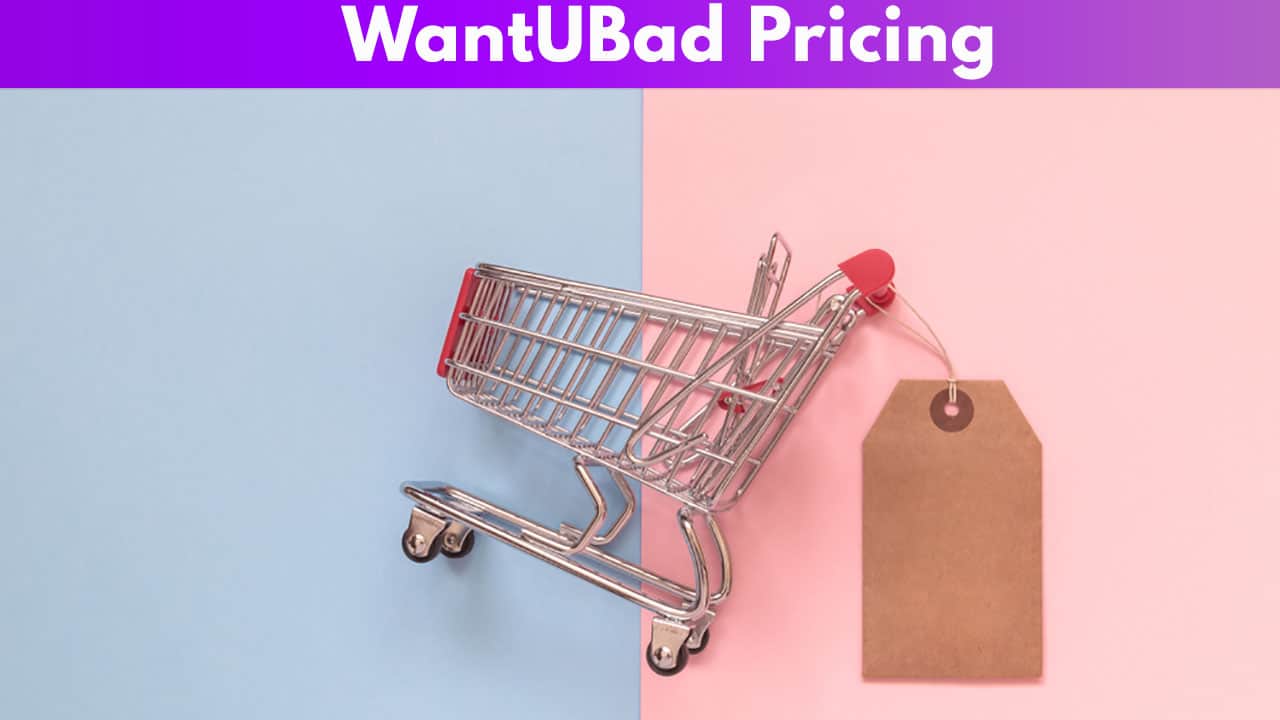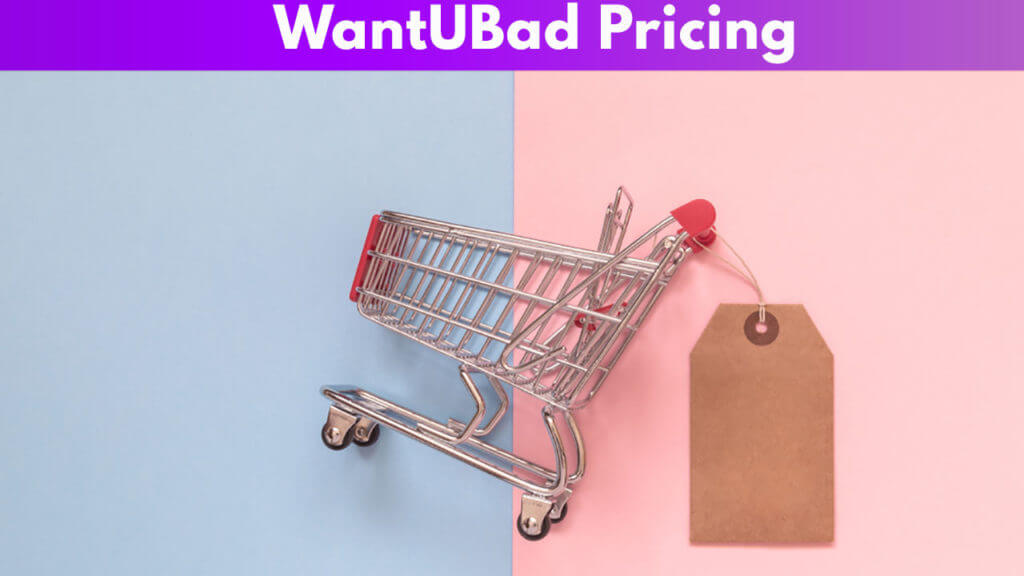 There is an option to have a free membership on the site, with limited access to some features. If you want to unlock and use all available features, then you can choose between different subscription option:
A 3-day trial will cost $4.98
1-month subscription is $34.99
3-month subscription is $59.97
Half-year subscription is $95.94
In comparison with other similar sites, this one seems to be quite expensive.
You can start with a basic membership to test the website and all its basic features.
In case you like this website, then you can upgrade your membership to get some of those additional premium options.
If you are still not sure if you want to pay for full membership, and also you would like to see what options that membership unlocks, it is best to pay a three-day subscription.
After 3 days you will know if it is worth paying another membership fee – it is only $1,66 per day, which is a good deal for trying out the website.
Pros and Cons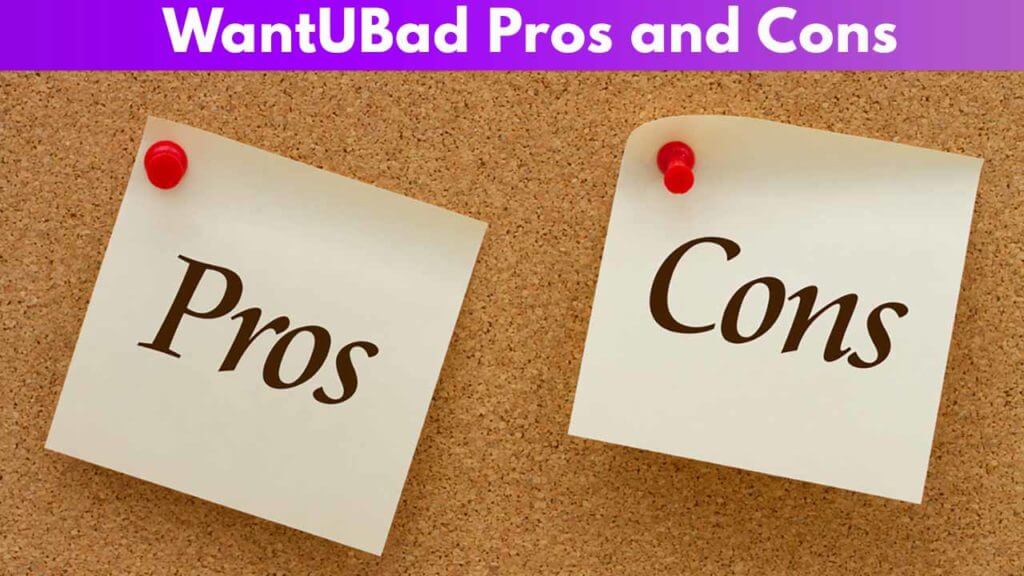 Like every other website, this one also has some positive and some negative characteristics.
We will list some of them below, to get you closer to WantUBad and all its features.
Pros:
User-friendly. The registration process is not complicated, and you don't have to follow a lot of steps to create your profile. Once you logged in, the site is very simple and intuitive – you will be able to quickly and easily understand how all the features offered work, whether you have a free membership or one of the upgraded packages.
Nice interface. Everything is organized well, transparent, and pictures are visible, so you can easily choose who do you like.
Easy sign –up. You can start meeting new people right away. Sign-up takes only a minute!
Cons:
Expensiveness. As we already mentioned, this site is pretty much expensive to upgrade to full membership, when compared with other dating sites. The monthly subscription is almost $35, which is not a small amount for this type of site.
Chatbots and fake profiles. Anyone can be annoyed by fake profiles that send you messages before you even set your profile information. In a sea of ​​fake profiles, it is sometimes difficult to find the reals person to start communication with. All this requires a lot of patience. Sometimes you can't tell if a message is right or not. Although they claim that they are doing this to attract more people to their site and to enhance their experience, many people are deleting their accounts for this reason and joining some other dating networks.
The network of partner sites. This is a safety issue because there is a possibility that your personal information will be copied on several partner services.
All of this violates your privacy, so it is important that you read the privacy policy before registering your account.
The Chances of Having Success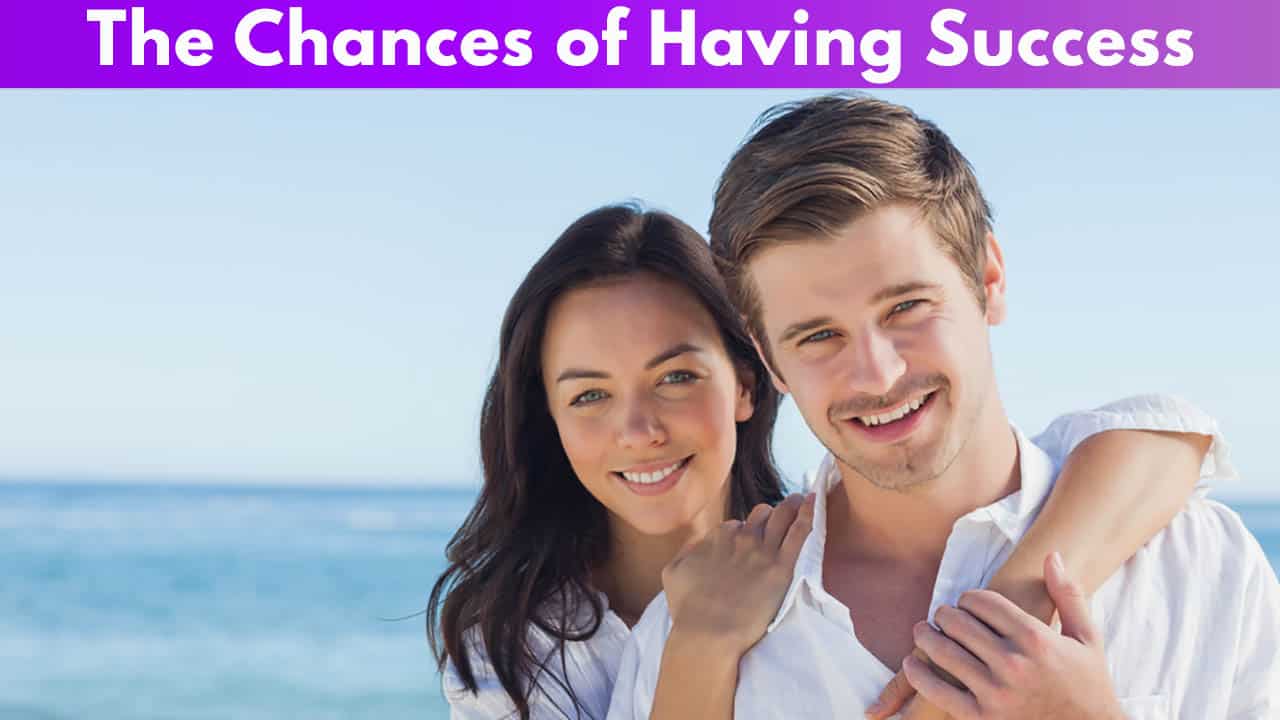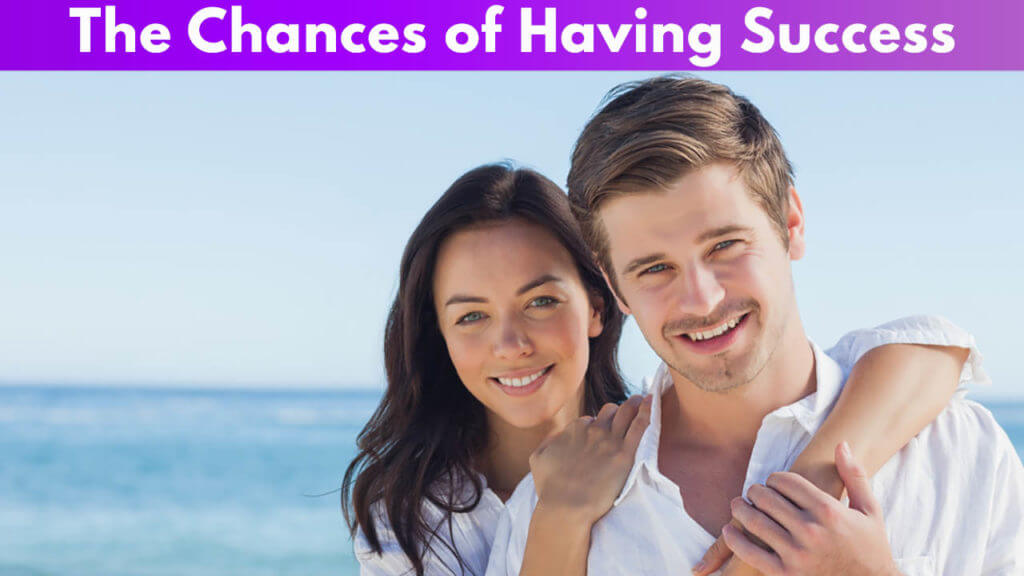 Chances of succeeding to find a real hookup on any dating site depend on the total number of people registered, as well on the number of new accounts each day.
If you have some messages before you even set your profile photo, probably it is some bot. In that case, just ignore messages.
Many users of this website complained about fake profiles and bot messages. Some of them stated that is hard to find a real match in your nearby, due to those difficulties.
But, if your area is popular and if you are patient, for sure that you can find someone to fit you.
WantUBad makes a fake profile with the main goal to attract more people on their page.
If you are not ready for fake alerts and if you want to find someone fast and easy, maybe WantUBad is not a place for you.
It is really important to take care of safety on the Internet, especially when you are in a situation to meet someone in person. Here are some safety features that they offer:
Only registered accounts can contact you;
You can choose what do you want to share about yourself;
Site is aimed at adults, so no one under 18 cannot have a profile on this dating site.
Take care that there is no website that can control what personal information are you sharing with other members.
After the filling-in basic information, you will have to accept the privacy policy and terms and condition. To protect yourself, take some time and read those rules and terms.
As mentioned above, there are several factors that can affect whether you will find success on WantUBad or not.
First and foremost, it depends on your country of residence because if you are from some small country, without a large membership base, you will have hard time finding someone to match with.
Of course, it also depends on whether you are ready to face some fake bots and the reason for which you decided to use the website.
Most people on WantUBad sign up for casual dating and hookups, so if you are looking for a serious relationship, look elsewhere.
Overall rating based on WantUBad Review
Signing Up: 5/5
Communication: 5/5
Search Filters: 4/5
Ease of Use: 4/5
Customer Service: 5/5
Safety: 4/5
Number of Members: 5/5
Customer satisfaction: 4/5
Overall rating: 4.5/5
When comparing to other dating sites, this one is more expensive than others. It would be reasonable in case that they offer more.
In this case, this price is not fully justified, and they might consider adjusting their prices down.
The privacy policy is written on a home page and everyone should read it before the start registration process.
Your profile and personal data are secured, and only registered users can see the information that you want to be published.
Rate of customer satisfaction is the results of messages that people have received from chatbots and fake profiles right after registration.
For someone who came to find a perfect match fast and easy, this is an aggravating circumstance and reduces his overall satisfaction.
All in all, this site is user-friendly, and it is easy to create a profile and to manage it.
The overall impression is that there is a lot of fake profiles that can be annoying when you use the application, but if you are persistent enough it is possible to find fun on this website.