​​​​If you have had doubts that free online dating sites are just a big waste of time, maybe it is the right moment to change that pessimist attitude.
We are representing you Amor en Linea online dating site and app that is free to use, and that all its features are pretty much useful in finding your perfect match.
Here you will discover:
Continue reading this review, and find out why Amor en Linea is one of the best free online dating sites in the world.
OFL Top Recommendations based on 100,000+ Survey

"Serious Relationships"
"Discreet Hookups"
"Best Course for Men"
"Quick Flings"
"Normal Hookups"
"Our Quiz"
Is your dating app giving you the best chance for success?
Make sure to take our online dating site/app quiz to find out.
It's a fact that people who follow our dating site suggestions have on average 2 extra dates per month.
Effectiveness – 4/5
Profile quality – 4,5/5
Features – 4,5/5
Ease-of-use – 4,5/5
Mobile App – 4/5
100% free to use
many active members
detailed profiles
verification process
easy to use
Demographic Makeup/ Who is it for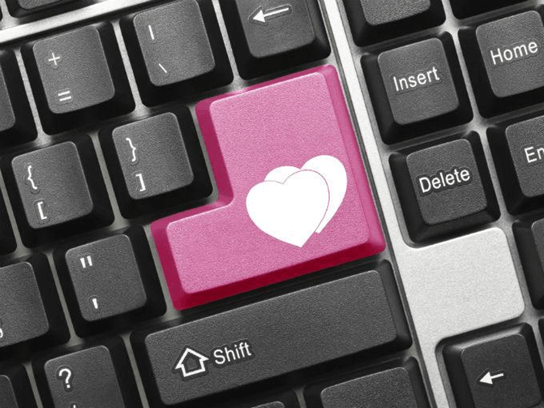 Amor en Linea was found less than two decades ago under the 3H Group leadership.
Since then, it has been just a part of the Oasis dating network among seven other online sister dating sites.
These seven online dating sites and apps from this group are Oasis UK, Oasis, Amor en Line, Amor en Linea USA, Amor Linea, Tata Date, and Amorelinea.
Amor en Linea was created with a special purpose.
It gathers all Latin-American people around the world.
On its official online dating website, you can find people from Mexico, Chile, Colombia, Argentina, and Spain. On the other side, the Amor en Linea mobile app is used the most among those who are from the USA, the UK, Indonesia, and Australia.
Speaking about the sex range, there has been just a little bit higher percentage of male than female members.
OFL Top Recommendations based on 100,000+ Survey

"Serious Relationships"
"Discreet Hookups"
"Best Course for Men"
"Quick Flings"
"Normal Hookups"
"Our Quiz"
The Amor en Linea popular age goes from 24 to 35 years old, and the site offers you a different membership community.
Oasis Amor en Linea gives its dating services for free to all sexual and transgender populations, and their sexual orientations rest hidden from the online dating world's eyes.
The Amor en Linea team takes care of all its member safety, and it offers a truly safe online dating enjoyment.
Users' necessities are different, too. Some users are looking for an occasional dating or hookup (like BeNaughty or Ashley Madison), while some of them are looking for their soulmates (like Tinder or eHarmony).
Amor en Linea Effectiveness
Does Amor en Linea really do its job? Let's encourage you a little bit after all those free online apps and dating sites that always have a catch.
Is Amor en Linea really that good? Hell, yeah!
Besides the fact that it is a free online dating site and app, it also offers very useful free features, it connects you to other members around the world, and in most cases, it guarantees you can find everything that you have ever been looking for.
As an online free dating site, Amor en Linea is flawlessly effective.
Amor en Linea Design and Usability
Amor en Linea dating platform is available on your desktop and a mobile device.
Both options are pretty well-organized, and it is a quiet pleasure to navigate through.
Its design is very simple and neat. All features are placed on the homepage of the site and app, and they are easy to use wherever and whenever.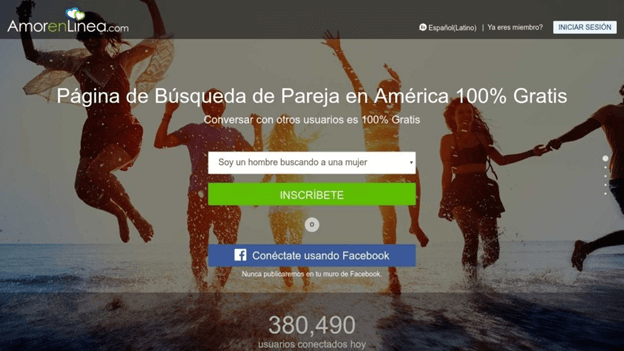 However, nothing is flawless, neither Amor en Linea is. You can be bored with too many ads that pop up once in a while.
But, hey, this is totally free and safe online dating site, so what could you expect more? It's not good time to be too much greedy.
Amor en Linea Ease of Use
Signing up on Amor en Linea
Before you sign up on Amor en Linea, be sure that you have a valid email address, and be prepared that you need to pass a photo authorization.
While you are creating your Amor en Linea profile account, you will be asked for more personal information.
That information is additional and you can add some of them when you finish your registration process.
The registration process is a two-way direction. Either you sign up on the Amor en Linea homepage either you can download the app from the store.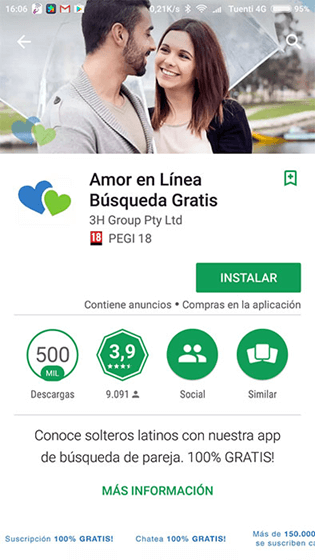 The app is made for Android and iOS devices that you can download easily, and it is free.
During your registration process, you have to type your email address, username, date of birth, and your location.
It is possible to complete your registration process through your Facebook account, but you will have to type all information that the site is demanding anyway.
Once you complete your sign-up, you will be asked for your profile photo approval. There are some rules you have to respect to be approved by the Amor en Linea site.
More about those rules you can read in the sections below.
Accounts and Profile Quality
Having a perfect Amor en Linea account is the soul of the site, and it is the site's main goal.
Amor en Linea accounts are high-quality profiles, and the high-quality profiles demand your time, and they demand respecting some rules.
Creating an Amor en Linea profile is free, it is easy, but it can require some time.
Profiles are very detailed, and it isn't enough to add basic information and post a profile picture.
Other optional information is additional. It means that you can add them later. But, don't be relaxed about adding them later because the site uses your profile details to find your soulmate as soon as possible.
Considering that the site is free to use, don't be lazy and take advantage of that.
The first step toward your perfect profile is to type your basic information like your gender, username, a verified email address, and date of birth.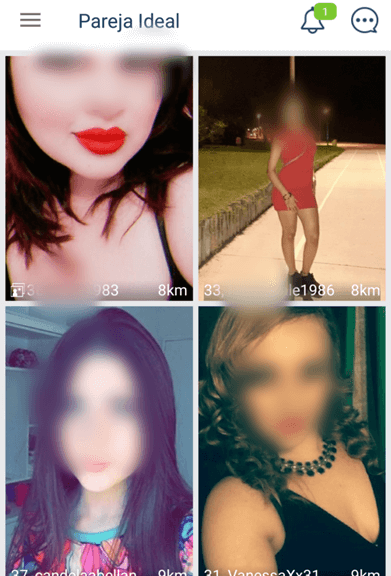 The next step is to complete the sections that are very important for the site's algorithm.
The well-known section is the About Me section. In this field, you can type the most interesting things about yourself.
What you like doing in your free time, your interests, hobbies, something about your personality, and some characteristics about your future perfect match, or what you are looking for.
Then, you can pass on the advanced options that can help your research. Add your location, physical appearance, nationality, religion, and what is very interesting, add your first, second, or maybe even the third language you can speak.
The Amor en Linea community is big, and there are many active members all over the world who are educated, and who can speak more than just one foreign language.
In addition to that, many young members are using the site and the app at the moment, and many of them come from bilingual areas.
The last, but not such an easy step at all, is to add your profile picture. It is not easy posting a profile picture because there are many strict rules you have to respect before its approval.
A profile picture has to be clear, visible, and authorized by the site. It has to show your face, not just your curves. Pornography and nudity are forbidden on the Amor en Linea site.
A profile picture has to be taken in a specific format, and more about the size of a picture and its pixels you can find on www.amorenlinea.lat.
Once your profile pic is approved, you can change your themes and colors. You can play with your profile, and spice it up a little bit.
Profiles are visible, and they appear on the Amor en Linea sister online dating sites, too.
If you are part of the LGBTQ community, it is possible to underline it in your profile, but that information will be visible only for users from the same community.
In that way, the site protects your privacy and safety at the same time.
The only catch about the Amor en Linea dating site is that your profile has to be fully completed if you want to make unlimited conversation with other members.
If you don't want to complete your profile, you can like just ten profiles a day, and nothing more.
Making contact on Amor en Linea
Making contact on Amor en Linea has never been easier. Messaging is free, and there are three ways to make your very first contact on Amor en Linea.
You can like the user's profile, you can ignore it, or you can just click maybe if you want to leave it for later.
When you like the user's profile, you only have three days that the user likes you back. Otherwise, there is no match, neither the chemistry between you.
On the other hand, all the members you are matched will instantly take place on your contact list. You don't have to add them. The system does that for you.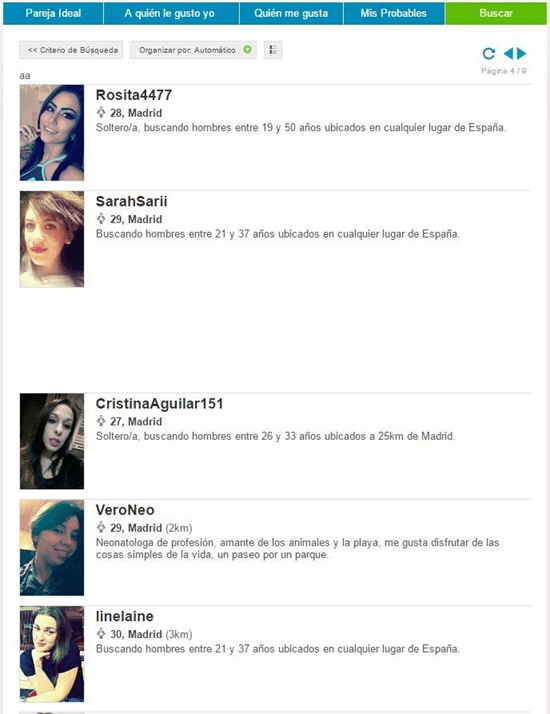 Speaking about your favorite list of users, you have to add them manually to the list. A positive thing is that you can change your list of favorites at any time.
Remember that only completed profiles have the right to check other members' profiles without restrictions.
Non-completed profiles can like just ten profiles a day, and there is a chance not to have enough matches immediately.
If you cannot decide with whom of your matches you would like to start chatting with, use the regular and advanced search filters that can help you with your final decision.
Messaging options are placed on the top right corner of your Amor en Linea profile.
The only bad thing about this free messaging is that your conversation with other users isn't placed in a toolbar or in notifications.
Then, how it works, you are wondering. Well, let me explain it in the easiest way.
Your chatting with other members shows in a pop-up window on your desktop or on your mobile screen. It means that a message can be immediately read, and you can see it as soon as you are online.
It can sometimes be inconvenient if you want to take another action on the site or on the app.
Usually, constant ads also pop up together with your messages, and that can be very annoying. But, hey, we are all aware of the fact that there is no flawless site and app that are free to use without banners or any other ads.
Amor en Linea mobile application is as good as its website. It's maybe even better and easier to use the app than the site because it is an app on the go.
The app is very well-organized, it is simple to use and all your matches are placed in larger windows than on the site.
The app is made in Spanish, but all your mobile devices offer you a choice to use the app in English, so the language shouldn't be a big problem.
The app functions are the same as on the other Oasis apps, so the navigation is pretty much the same, too.
The Amor en Linea app is free to download for iOS and Android devices.
You can search the app in the store by typing Oasis Dating, and in less than a minute you can download the app and start using it.
Amor en Linea's basic features are usually related to your profile and making contact with your matches.
There are no extra games you can play or virtual gifts you can send.
However, there are many search filters you can use to find your perfect matches.
These features allow you to make your first contact with other members by choosing some preferences.
Advanced search filters on the other side allow you to make contact with other members faster than basic search filters.
Advanced filters give you the possibility to find your matches by their location, profile pictures, usernames, age range, ethnicity, recent activities on the site, and even by their phone numbers.
The great thing about these filters is that you can save them for later, and you can use them or change them whenever you want.
They are all saved automatically. And the most important fact is that they are all free!
Amor en Linea Special Features
This feature is one of the most popular features that the site offers to all its members.
Thanks to its quick and on-the-go short notifications, you can reach a big number of your favorite members, all at the same time.
The biggest number of all your matches that you can contact at the same time is more than a thousand of your favorite matched members.
The site's system allows you to send already written messages in just one click that will place you on the top of the most visible active members of the site.
Members who are using the site or the app at the moment can see your profile immediately on the homepage.
In that way, you will get 10 times more matches, and you will be ranged on the list of the site's loyal and safe members.
It is also possible sending your Shout Out messages using your Facebook account.
Some of those messages are:
Check out my photo gallery!
Check out my profile!
Do you want to chat with me?
I'm looking for a new friend. Contact me!
Are you looking for a date?
Hey, you! Let's talk!
If you see one of those messages pops up, don't be afraid, there is nothing to worry about.
These are not fake profiles, and no one scams you!
2. Safe Dating Tips Feature
The Amor en Linea team pays attention to all its members' safety. To avoid fake profiles and boring scammers, the site offers you a safety section.
In the safety section, you can learn how to protect yourself from scammers by using the safety online dating tips that are all written in this section.
The Safe Dating Tips feature has a block and report option that you can use anytime if you notice some weird or unfamiliar action.
The Amor en Linea customer support is available 24/7. If you notice something unusual about other people's profile do not hesitate, and contact the Amor en Linea customer support right away.
Amor en Linea Costs and Prices
There is no much to talk about Amor en Linea costs and prices because there is no single one.
The site and the app are totally free to use, and Amor en Linea offers a truly online dating pleasure, and all that for free.
There are no extra charges that you can be concerned about, so enjoy your online riding for free.
Amor en Linea Overall Rating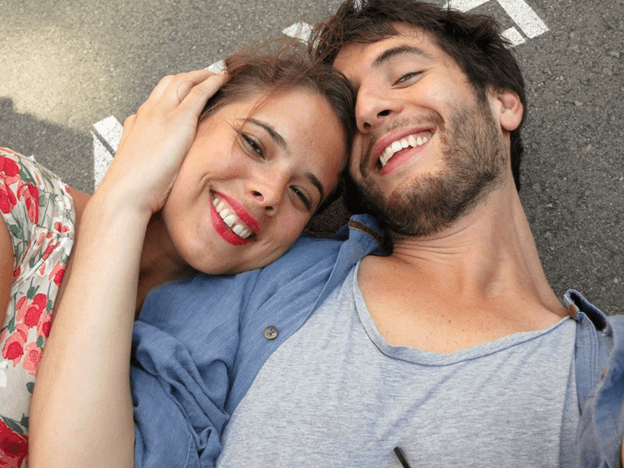 This online dating site looks and sounds great, so the greatest overall rating it deserves.
The overall rating will be 4.3/5.
It seems that Amor en Linea has everything. It is 100% free, its reply rate and visit rate are excellent, and there are almost no scammers that could bother you.
Its mobile application is even better than the website, and it is much easier to navigate through.
Great job, Oasis team! Bravo!
We hope that this brief Amor en Linea review will help you to accomplish your Televisa Presenta kind of love or a relationship.
Be the main character in your own online Latino story, and find your passionate lover as soon as possible.