Dating sites for nudists?
Yes, on the web, that's a thing.
And Nudist Friends is a site that caters to people who don't mind walking around with no clothes on but would like to meet others that are just like them.
And this isn't a new fad either.
OFL Top Recommendations based on 100,000+ Survey

"Serious Relationships"
"Discreet Hookups"
"Best Course for Men"
"Quick Flings"
"Normal Hookups"
"Our Quiz"
In fact, Nudist Friends has been around since 2001!
So what are you going to learn about this dating site for those of us that think clothes are optional?
In today's review, you'll find out:
So if you are a nudist and you are looking for companionship, then this comprehensive review of Nudist Friends will tell you everything about the site and help you decide if you should be signing up or not.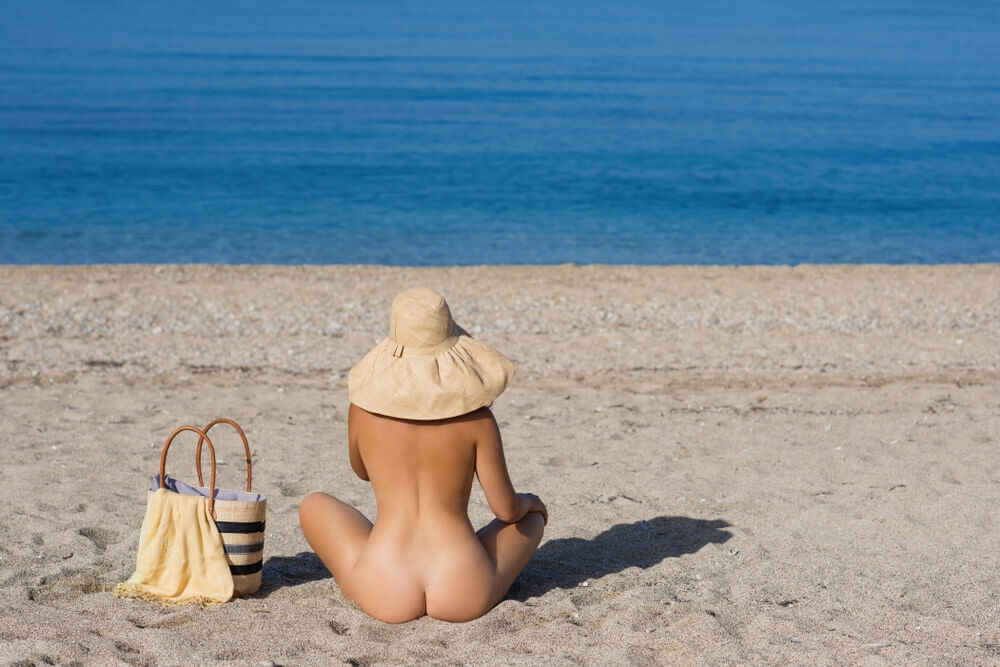 Nudist Friends Review in Video Form
Audio (podcast) form for those of you on the go
Ease of use – 5/5
Effectiveness – 4/5
Key features – 4/5
Pricing – 4/5
Excellent key features for members
Prices are very reasonable for membership packages
Close to 1 million users and growing still
A bland overall design and a cluttered home page
Limited messaging
The great thing about dating sites that you find on the web is that their name tells you exactly what they are all about.
Instabang, Senior Match, KoreanCupid.
Just looking at those names, you know that the one is a hook up site (like BeNaughty or Ashley Madison) where no-strings-attached sex is the order of the day, the other is a dating site for seniors and the last one is one for people of Korean origin.
And that's the case with Nudist Friends as well.
That name just shouts out the fact that it's a dating site for nudists.
It cannot be anything else and it isn't.
As with many of the dating sites we review here on Online For Love, Nudist Friends is most certainly a niche dating site.
Generally, with niche dating sites, user numbers are always going to be lower than a site like Match.com or eHarmony but that's to be expected.
But just how many users can you expect for a site like this?
Well, I think you'd be pleasantly surprised.
How many users does Nudist Friends have?
While we have a clear idea of just who Nudist Friends is for, let's breakdown the user's numbers and a few other interesting things you should know.
Close to 1 million users are to be found on Nudist Friends
The site is very popular in the United States with over 400 000 users coming from America alone
Around 1 000 people per day log in to Nudist Friends
That's around 30 000 visitors per month
So while those numbers aren't earth-shattering it's not that difficult to see why when you look at just how the site is aimed at.
And when you put it into that context, the numbers are impressive, I think.
The longevity of the site also shows that Nudist Friends is popular in the niche it serves.
Male to female ratio and user age ranges
A dating site, particularly one that's as niche as Nudist Friends is can be made or broken by the ratio of male to female users.
I mean if you are male and together with others you make up 95% of users, that leaves only 5% females for you to try to match up with.
That's great odds for the female users but terrible for the males.
Maybe make or break was too much of a strong term but I am sure you can see what I am getting at.
So what's the male to female user ratio for Nudist Friends then?
Well, it's pretty even in fact.
51% of the users on Nudist Friends are female
49% of the users on Nudist Friends are male
So it's practically a 50/50 split that will please both male and female users which is not something that you see often on dating sites, particularly ones as niche as this.
But what about the age ranges?
Well, here's a breakdown of the most popular to least popular.
35-44 years old
45-54 years old
55+
25-34 years old
18-24 years old
So let's start with the least popular.
The two groups that comprise the ages of 18-34 years old only make up 6% of the total users on Nudist Friends.
So if you are in that age group, into nudity and looking for companionship, you might have to work pretty hard to find it, that's for sure.
When we look at the most popular age group on Nudists Friends, the 35-44-year-olds, you will find that they make up 37% of the users on site.
That's over a third in total.
If we break that down further, we will see that 20% of that group are female and 17% male.
The 45-54-year-old group make up the next biggest user base on the site.
They account for a total of 33% of all users and are 20% male and 13% female.
Another large group is the 55 and over users who make up 24% of the user base.
That's a pretty high number for this age group and certainly way higher than you would find on other niche sites that are interesting.
This group is split into 15% females and 9% males.
Now I want to take you through the process of setting up your profile on Nudist Friends.
The first thing to note, for those of you who prefer to do this via your cellphone is that Nudist Friends doesn't have an app at all.
You can still browse the site from your mobile and even set up your profile if you'd like to as it is optimized to work on your smartphone.
I much prefer to do the registration and filling in my profile from a desktop or laptop, it's just far easier to see what's going on.
If you head on over to the Nudist Friends website, you can start the process.
Remember, you have to be 18 to do so.
You are initially asked to provide your location, what gender you are looking for and the age ranges you'd prefer for your matchups.
Once you've provided that you can then choose to use your Facebook account to sign-up or provide further information in the more traditional manner.
Strangely enough, you are again asked what your gender is, the gender you are looking for and your age.
You must also provide an email address.
No, you are not signed up yet.
You first have to create your profile by giving:
Your name (which won't be displayed on the site)
Your username
A password
But you are still not done.
Now you must provide your
Location (country, state and city)
Height
Ethnicity
Relationship status
You cannot skip any of this at all.
Next up is your profile picture but that you can skip if you'd like.
Then you provide a headline for your profile, a description about yourself as well as one for the kind of matchup you are looking for.
Once you've done all that, you will need to respond to a verification email from Nudist Friends.
This takes the form of a code that you will have to enter on the site to gain full access.
For me, this part was a little annoying because it took a long time for the code to come through.
I even tried three more times and eventually got it right.
Always remember to check your spam folder to see if the message may have gone there.
Before we get onto finding your way around Nudist Friends, let's talk about the first thing that stands out when using the site for the first time.
And that's the color scheme.
It's just so bland.
Now I know a dating website's functionality is what really counts but the black and white scheme that Nudist Friends uses could have been made a little bit more interesting with a touch of color.
But that's just my personal preference.
Let's move on from the lack of color and discuss how you find your way around Nudist Friends.
Well mostly, you will be using the menu system that you can find at the top of the screen.
And these menus are:
Home: Click this from any other screen and you will return to the home screen
Discover: The search engine you will use to find matches for yourself
My Lists: There's so much information you can find here including users that viewed your profile, requested a photo, liked a photo, etc.
Community: Nudist Friends includes blogs from other users and forums. You will find them here
Messages: If you've sent a message or received one, this is where you will find it
One of the immediate things you will notice on the home page is a Facebook-style newsfeed that includes information about other users on the site.
So if someone updates their profile, or uploads a new picture, it gets reported here.
If you'd like, you can comment on these developments as a way to interact with others.
Just bear in mind, this is for all users on site.
So it might not be worthwhile commenting on the profile of someone who lives hundreds of miles away unless you want to.
You will also notice that you have a quick search option on the home page.
This is a limited parameter research, however.
If you want a search with more parameters, use the Discover menu tab.
Random member profiles are shown on the right-hand side of the home page as well under the "You Might Like" tab.
Finally, a "Connections" section is located on the left-hand side of the home page.
Here you will find:
Another link to any messages you have received
A list of people who have liked your profile
A list of people who have liked your photo
A list of people who have winked at you
A list of people who have winked at you
It's very similar to what you will find under the "My Lists" menu item.
Although the page design is pretty slick, it's busy and maybe has a little too much going on in my book.
For that reason, it might take you a couple of minutes just to work out where everything is.
To be honest, you could just navigate the site by using the menus at the top of the page because everything you need to do so effectively is found there.
Once your profile is up and running and you've familiarized yourself with the site, it's time to start looking for potential matchups that you can make connections with.
And the way you'd find companionship, fellow like-minded individuals to chat to, or even love is by searching for them.
Using Nudist Friends search tools
While the activity feed is a place that you can look for potential matchups, it's far too random for my liking and finding someone close to your location is like finding a needle in a haystack.
Now let's get onto the critical part.
Yes, you could conduct a quick search as well as at least there you can set a search location to turn out potential matchups close to you.
For me, the best way to find anyone, however, is by using the "Discover" menu.
That's particularly true if you are a member of the site.
Why?
Well, it makes a bigger range of search parameters available to you to use.
I will cover this in more detail under key features, later on in the review.
Imagine one of your searches has turned up what looks to be the perfect matchup for you.
And now you'd like to contact them.
The problem is, if you are not prepared to become a member of Nudist Friends, that's just not going to happen.
You can try to send them a message but the site won't co-operate.
Instead, you will be taken to the upgrade page where you can go from a regular user to a paying member.
And that means signing either a one-month, three-month or six-month contract.
Regarding messaging, if someone does message you, you have the chance to reply but that just becomes extremely difficult in the long run.
For users to be successful on a dating site, they have to be in charge of messaging.
And what are the chances of the perfect profile that you've come across sending you a message first?
Of course, you can send them a wink to show them your interest, but that's no guarantee.
On the subject of virtual winks, you can send up to 50 per day.
So membership it is then, especially if you'd like to be able to message effectively.
What then are the key features that membership will bring you?
First up, messages.
Unlimited messages.
The ability to fire off a message to a potential matchup is a game-changer and will bring the site to life for you.
But there's more as well.
From a messaging point of view, you can actually see just how often users reply to the messages they receive.
If someone isn't a regular replier, you are better off trying to find the profile of a user who is.
2. Added search parameters
For a normal user on Nudist Friends, the regular search parameters are much to write home about.
Yes, they are useful but members get so many more parameters to choose from which can really help to find that someone special
These extra parameters are all linked to profile entries that each and every user had to fill in while signing up to the site.
They are:
Appearance (height and body type)
Education
Relationship status
Religion
If they have children
That's not all though, as Nudist Friends allows you to search for users by their username if they are new users and more.
Members have another way unique way to search Nudist Friends.
And that's via reverse searches.
A reverse search brings up matches that are similar to you.
And this is determined by comparing various parts of both profiles together, including the descriptions you and the other person has made of themselves.
These are worth checking out, even if you would like to just change things up a little.
If you've always wanted to write your own nudist blog, here is your chance.
There are also so many blogs of other users to read through.
It's worthwhile spending some time here just browsing what other people think about a range of subjects.
Yes, as a paying member on the site, you get access to an Account Manager.
Other than helping you with any queries you might have, they can also provide you with advice on how to use the site effectively.
6. See who favorited, liked, or viewed your profile
Often, the ability to see who favorited, liked or viewed your profile is not part of membership features.
But on Nudist Friends it is.
Many people laugh off these important pieces of information and certainly don't use them as they should.
If someone has favorited your profile, they have an interest in you, even more so than someone who has viewed your profile.
The same can be said of someone who has liked your profile.
They've made a connection from their side in doing so and so it's well worth following up in my book.
So now that you know what membership brings to the table, what can you expect to pay for it?
There is only one membership option at Nudist Friends but you do have a one-month, three-month or six-month payment scheme to choose from.
Here's a breakdown:
1-month membership: $29.95
3-month membership: $59.94 ($19.98 per month)
6-month membership: $95.95 ($15.99 per month)
I think these certainly offer value for money, especially as this is a niche site that caters to a certain group of users.
Of course, if you know you are going to use the site for a six-month period and can afford the $95.95 you'd have to pay to secure that membership, then this should be a consideration based on the savings you can make.
It's almost a 50% discount.
Conclusion and Overall Rating
I'm super impressed with Nudist Friends, that's for sure.
In fact, for a rating, I am giving it 4.25 out of 5.
For me, it's a very bland website to look at but that's neither here nor there.
It's about getting the job done and Nudist Friends does that.
Yes, you would need to get a membership to use the site properly, especially from a messaging point of view, but that's the case for 99% of the dating sites out there.
But what are your views on Nudist Friends?
Would you consider using it at all or have you already tried?
Let us know in the comments below.
Frequently Asked Questions
All your personal details, as well as any banking details you provide to the site, are kept secure with the right kind of online security preventing hackers from getting these details.
You must remember, Nudist Friends is not a new website and if safety was an issue, it would'nt almost be two decades old.
It would have folded.
Many parts of the website are free.
For example, you can register as a user on the site and start your own profile.
You can search for potential matchups.
If someone messages you, you can reply to them.
Sending messages to other users as a way to make contact, however, is not possible.
To do so, you will need to take out a membership.
Yes.
It has been around for ages, since 2001, in fact.
Nudist Friends first started in 2001
It's a dating site aimed at people who are nudists and who want to make friends with other nudists
It currently has close to a million users, with around 400 000 of those users from the United States.
You can go to the website and register as a user.
To do so, you will need to give your username and password or you could use your Facebook account to sign up.
If you'd like to take your Nudist Friend account inactive, you must log into your account and then click on "profile settings"
Then select the "settings option" and then "disable account"
Finally, enter your password and then your profile is taken offline and your account is disabled.
If you only want to take a short break, rather hide your profile by selecting the "hide your profile" button.
Note, if you are a member of the site before you do any of this you must turn your auto-renewal of your membership package off first.
Disabling your account will not do that.
Fill in this contact form if you would like to contact Nudist Friends online.
If you'd prefer to send them a regular mail, this is the address to mail it to:
Nudist Friends
10 – 8707 Dufferin St, Suite 160
Vaughan, Ontario L4J 0A6
Canada
A search algorithm allows you to look for a potential matchup based on a few parameters (if you are a regular user) or several extra parameters (if you are a member).
Nudist Friends also offers reverse matches that match you up with people who have described themselves in a similar way to you in their profiles.
If you'd like to block a user on Nudist Friends, you must have clicked on their profile first.
Locate the "…" button in the top right corner.
Click on it and then the "block" option to block the user.