What happens if you are a true believer, the one whose life is shaped by religion, but wish to dive into the world of online dating?
How do you know which website will suit you and more importantly, which one will help you find someone as serious about their beliefs as much as you are?
If you've been having these thoughts and feel like it's a mission impossible, there is some good news for you!
CatholicMatch is an online dating site that has been around for 20 years now! It was created for single Christians to help them find their soul mates, both in life and religion.
OFL Top Recommendations based on 100,000+ Survey

"Serious Relationships"
"Discreet Hookups"
"Best Course for Men"
"Quick Flings"
"Normal Hookups"
"Our Quiz"
It presents a perfect environment focused on common core values and principles that make a successful relationship and marriage. Here's a Catholic Match review for 2019.
Is your dating app giving you the best chance for success?
Make sure to take our online dating site/app quiz to find out.
People who follow our dating site suggestions have on average 2 more dates per month.
Catholic Match Review in Video Form
Audio (podcast) form for those of you on the go
About Catholic Match

Catholic Match is primarily created to help single Christians fulfill Sacrament of Marriage and people who wish to join it should either be Catholic or on their way to becoming one.
Catholic Match has around 1.5 million registered users and its number rises for a few thousand each month, thus providing a rich profile base for everyone's needs and wishes.
What is quite characteristic of this site is its deep wish to see "how Christian" new members are based on an extensive registration process. Namely, this process lasts around 20 minutes and consists of a few dozen questions which serve to create quite a detailed profile.
They range from the ones about faith and how deep it is rooted in one's life to interests, background, lifestyle, etc. We will talk about some examples of questions in the "Sign up" section.
What is also interesting about this dating site is also the fact that it doesn't only show the profiles around your area and let you talk one-on-one with someone, but it also incorporates chat rooms, blog and forum posts, where numerous members can share their thoughts and opinions on different hot topics.
CatholicMatch has a very good feature and that is 2 kinds of searches. The first one is the custom one which uses the specific criteria if you have any in mind.
They can be basic like gender, age range, location, etc, but it can be much more specific including appearance, background, lifestyle, faith and miscellaneous, the last two being the most important ones.
Faith preference lets you include what teachings you wish someone to believe in, along with mass attendance requirements and liturgical styles. The miscellaneous section lets you include some other important attributes such as if they have been active recently.
But, there is also a second type of search and matching through a questionnaire called "Match Portrait". It is designed to discover your interests, hobbies, views, values, etc.
Once you finish your answers are evaluated using the Likert scale and then the matching is made with other compatible members.
The catch is that you can be matched with only the ones who have also filled out the questionnaire.
As you can see, a lot of work has been put into the creation of this dating service.
Features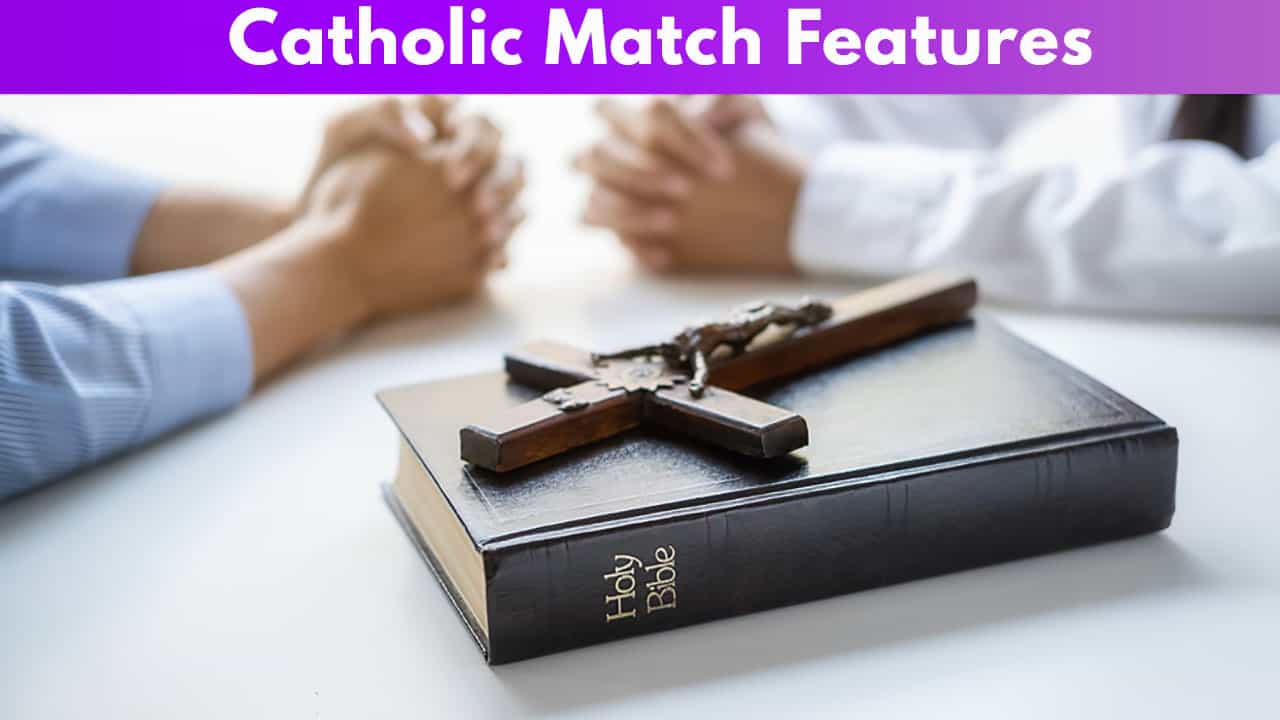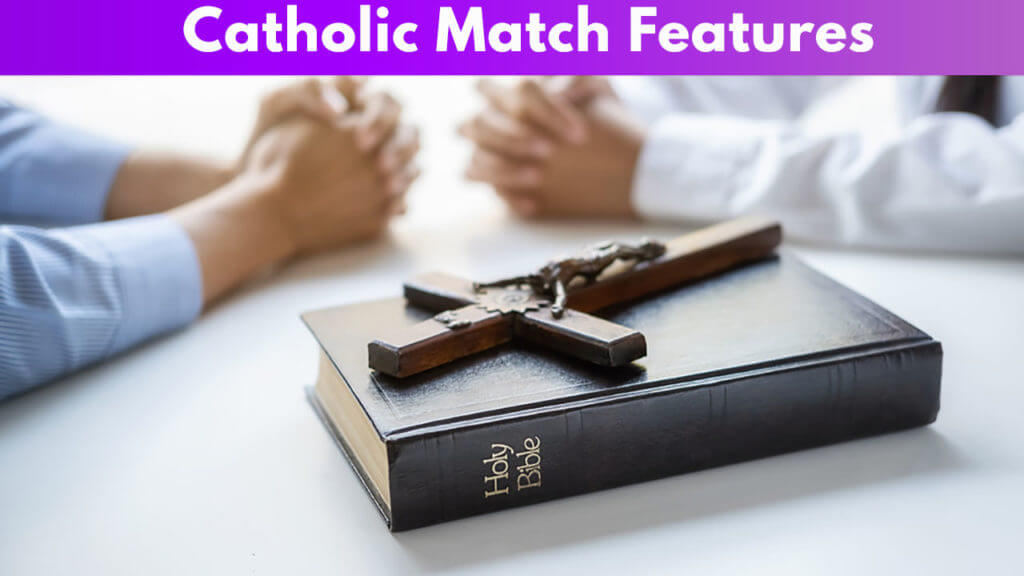 There is an amazing feature called the "Temperament Test", a multiple-choice test created to distinguish your temperament type and give you an insight into your natural strengths and weaknesses.
It helps you realize more about yourself and how to function better in a relationship knowing what makes you feel loved, what annoys you, makes you happy, etc. It is important to answer these questions honestly and as accurate as possible.
OFL Top Recommendations based on 100,000+ Survey

"Serious Relationships"
"Discreet Hookups"
"Best Course for Men"
"Quick Flings"
"Normal Hookups"
"Our Quiz"
Your results will be shown on your profile and only the members who have taken the test will be able to see them.
The "Personal Interview" is another feature designed to help further with your pursuit for your second half.
Using it you can design a multiple-question questionnaire and send it to the users who interest you and see how they answer and if you match. These might be some questions that may feel a bit awkward to mention in a conversation.
The process of signing-up is very focused on Christian faith and its values
One of the features is also Catholic Match Institute which exists to help the couple and single Catholics face and overcome every day unique issues. Its content varies from covered topics about faith, dating, and relationships to even online courses, guides, and e-books.
These courses have detailed descriptions and details about the material in it. They are usually made of 12 chapters and each one has a video of around 5 minutes in length about a certain topic.
As you may imagine, they are not free of charge, however current members will receive substantial discounts.
There is a set of Emotigrams which may help you start a conversation with someone easier
CatholicMatch has another interesting feature and that is "CatholicMatch Guarantee" which means that if you don't meet someone special during the 6-month subscription you will be given an additional 6 months free of charge. However, there is a set of rules that apply:
Be free to marry in the Catholic Church
You need to have a complete and truthful profile
You need to have a profile photo and at least another 5 photos
You are supposed to participate in the matching feature
You need to communicate with a new person every week via message or emotigram.
There are over 20 different forums such as "Prayer & Support", "Dating & Single Living", "Saint Peter's Square", "Catechetics", Apologetics & Liturgy") with over 100,000 topics and millions of actual messages
Topics range from sports, love, favorite tv show to everything else in between.
Searching is also set up in a way that you can set your criteria and look for members who have participated in a certain
Sign-Up Process and First Steps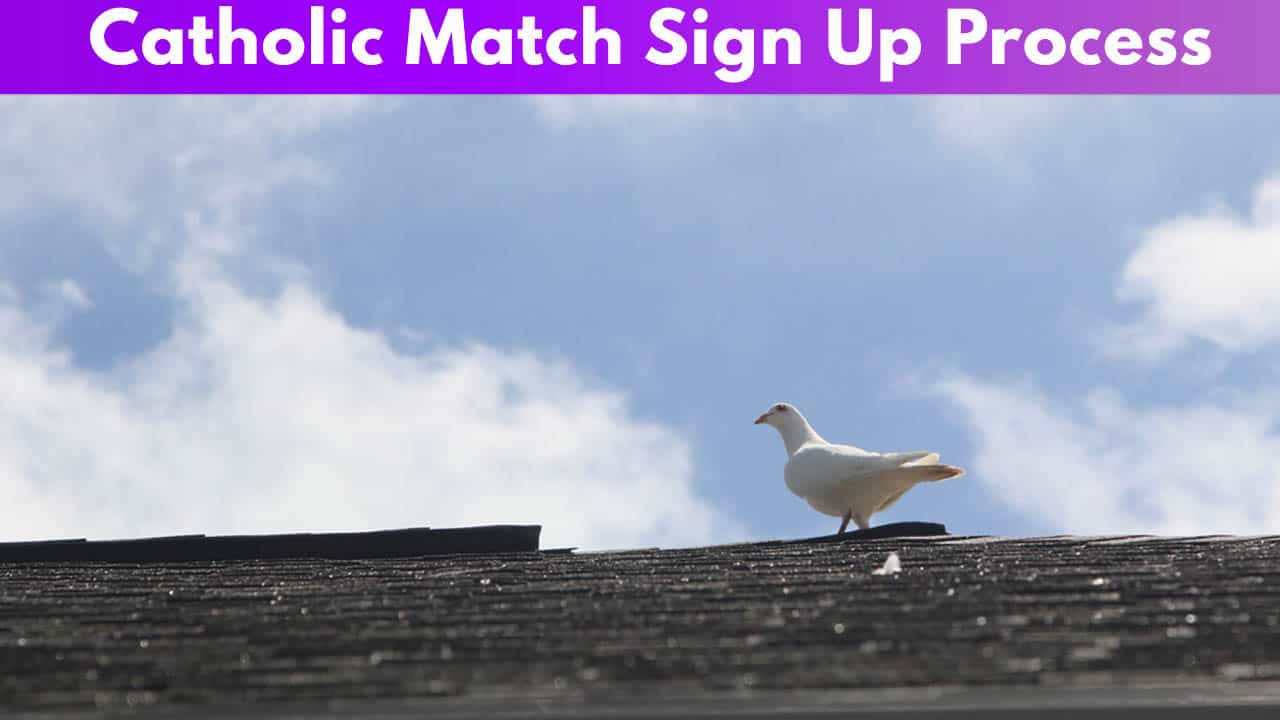 The process begins quite ordinary using the Facebook account or your e-mail address. It first requires regular information like your birth date, marital status, location, etc. but then a lot of additional information.
As already mentioned, the rest of it is taken quite seriously on this dating site.
There are numerous questions about your faith such as "How often do you attend Mass?", "Considering a religious vocation (Priest, Nun)?", "What liturgical style do you prefer?", "Are you a convert?" and so on.
Then, there is a section with several yes/no question such as: Do you accept Church's teaching on the Eucharist, Sanctity of Life, Papal Infallibility, Premarital Sex, Immaculate Conception?, etc..
There are also regular questions about your:
background (about employment history, schooling etc.)
life style (use of tobacco, alcohol, tv, etc.)
activities (favorite hobbies, what you are interested in)
foods (favorite restaurants, food, sweets)
music (favorite genres, songs, hymns, musicians)
media (favorite films, series, actors)
sports (favorite games, players, teams)
reading (favorite books, writers, blogs)
travel (favorite tips, destinations, pilgrimages)
thoughts and feelings on long distance relationships and whether you would relocate for the sake of it.
The last part of the registration process is the "About me" one which can contain from 150 to 2500 characters and this is also the most important section of your profile. It should be used to capture his/her attention and showcase your personality so he/she becomes eager to meet you.
As mentioned, the process takes around 20-30 minutes and does require some quite personal thoughts and views on numerous matters, which could make some people feel hesitant about the whole experience, however, one most keep in mind it is all for the sake of the website's purpose.
Tips and Tricks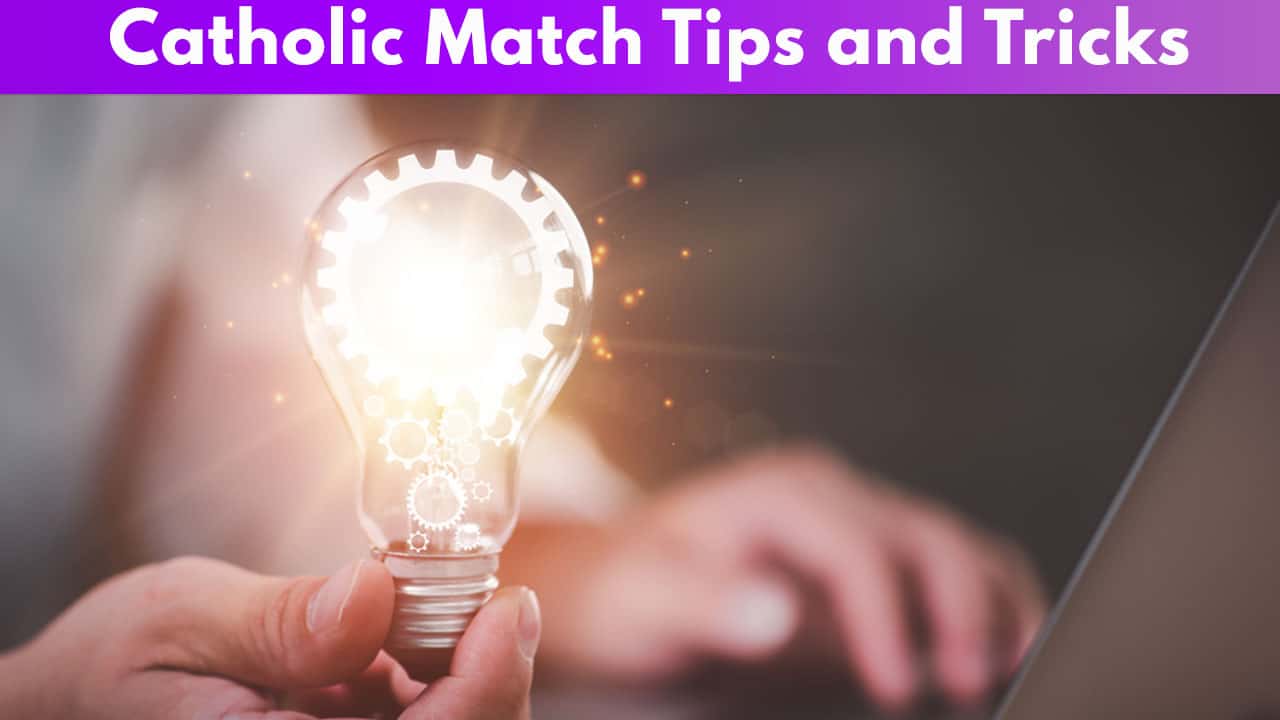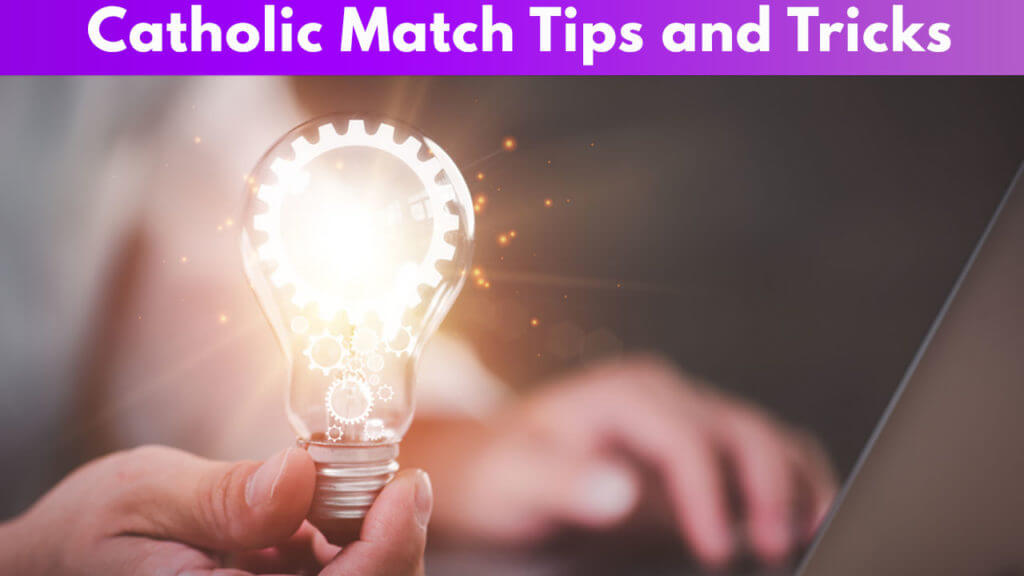 Just as there are several tips and tricks for other dating sites, the same applies here among Catholics:
When you register you are allowed to add up to 5 photos. Please, upload at least three of them. It is quite important to have several of them to showcase yourself and some of your activities.
It is alright if you don't have all 5. Let's face it many people don't have 5 photos where they look their best.
If you are inexperienced, there is plenty of advice online on how to pick the best ones. You could even ask for a piece of advice from a friend since even Christian men/women are attracted to physique
As we said, "About me" section should also be paid some thought since it should present your reflection online. It is always nice to be able to imagine someone's personality from their words, besides only seeing their photo. You could say something about your interests, things you like, things that make you happy, hobbies, favorite books and sayings, favorite jokes, and so on.
Being genuine is what mostly attracts people. Be sure to describe things and make it easier for someone to imagine them, and not just read a list of plain adjectives.
Punctuation and spelling are always important and should be checked. Many people judge a date by their grammar, especially women, 70% to be precise, according to a survey
If you are a premium member (we will talk about this), you should use the perk of CatholicMatch community and take a look at blogs and forums. You could find someone interesting there based on their posts and comments.
Thinking like this you could also bring attention to yourself the same way. What is better than having nice photos, bio and also being active in the community?
I would also advise for you to be as honest as possible in order to create a profile as close to your true self as possible. Not only will it help find a true match, but will also reflect your character and lifestyle.
Pros and Cons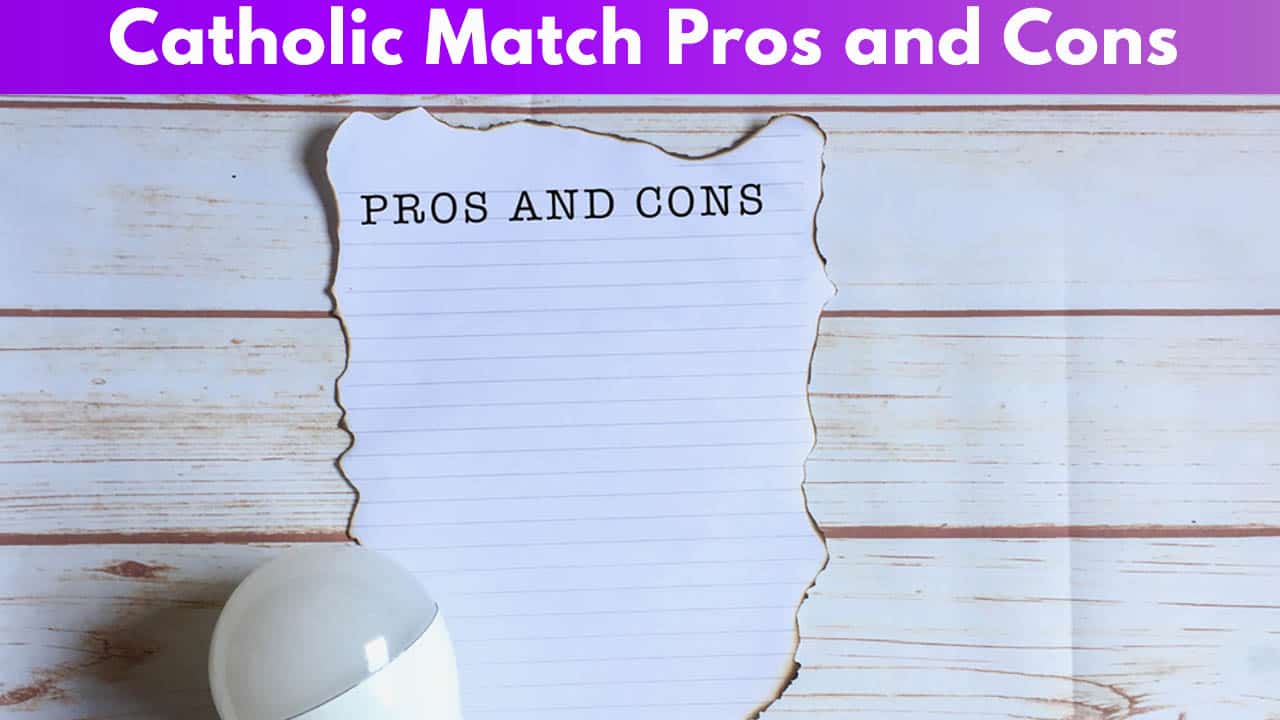 Pros:
Catholic Match is very Catholic focused and is the largest Catholic-only singles dating website
It offers CatholicMatch Guarantee to the members who fail to find anyone special during the 6-month membership period
The above-mentioned community on the site is quite important and gathers thousands of members per day with more than 2000 posts/day. It is a source of numerous topics, blogs, courses, etc.
There are also numerous success stories of the couples who met through this dating service
CatholicMatch app has finally become available for iOS and Android since 2019
The quite detailed registration process, matching process and two helpful tools- the Temperament test and Personal Interview are of great help when looking for a significant other.
Cons:
Unfortunately only the premium members can send messages to each other, while the regular ones can show interest by sending Emotigrams
There is no way to tell who is a premium member
Just like with the other dating services, this one works much better in large cities, compared to small places, where it a "ghost towns"
No way to know when someone was last online unless you have 6 months membership
Pricy for 1 and 3-month period membership
The process might be too extensive for someone and make them uncomfortable due to all of the very personal questions
Catholic Match Mobile App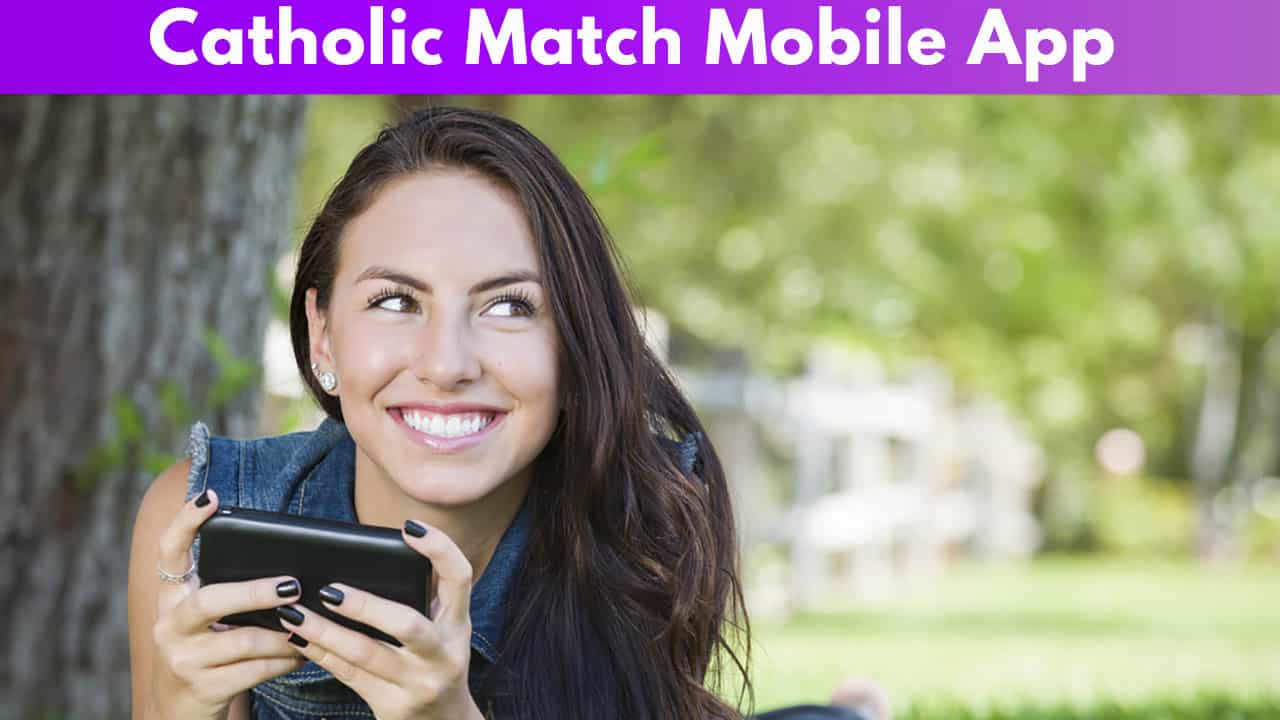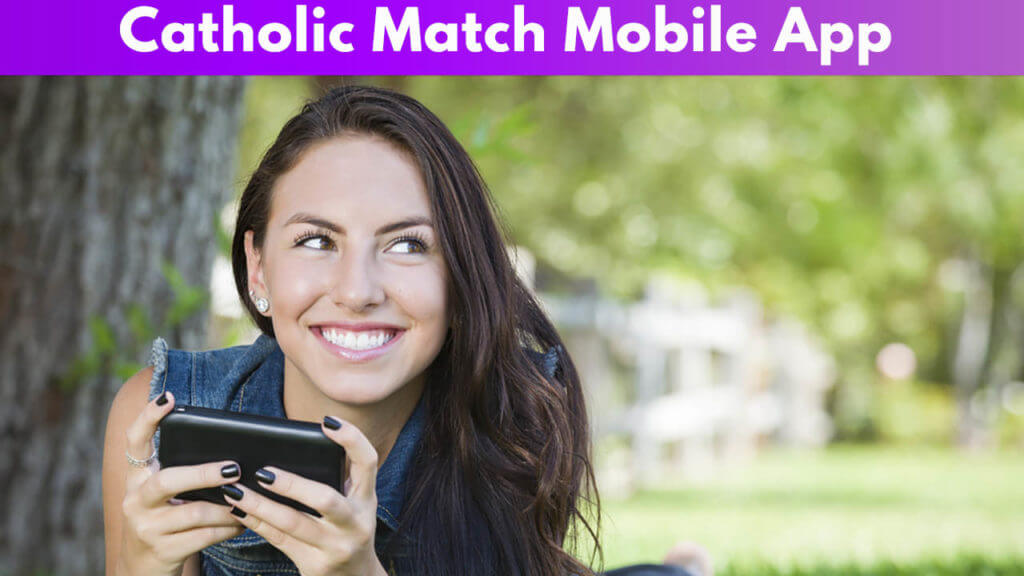 Up until 2019, CatholicMatch didn't have a mobile app, which was a great limitation and led to many unsatisfied users. However, after a poll which was answered by a few thousands of people, one was finally launched for both iOS and Android. Since many people practically live on their phones, staying in touch, reading posts and spending time on the site has never been easier. A redesign was also a fresh addition offering very pleasant and easy to use interface.
Pricing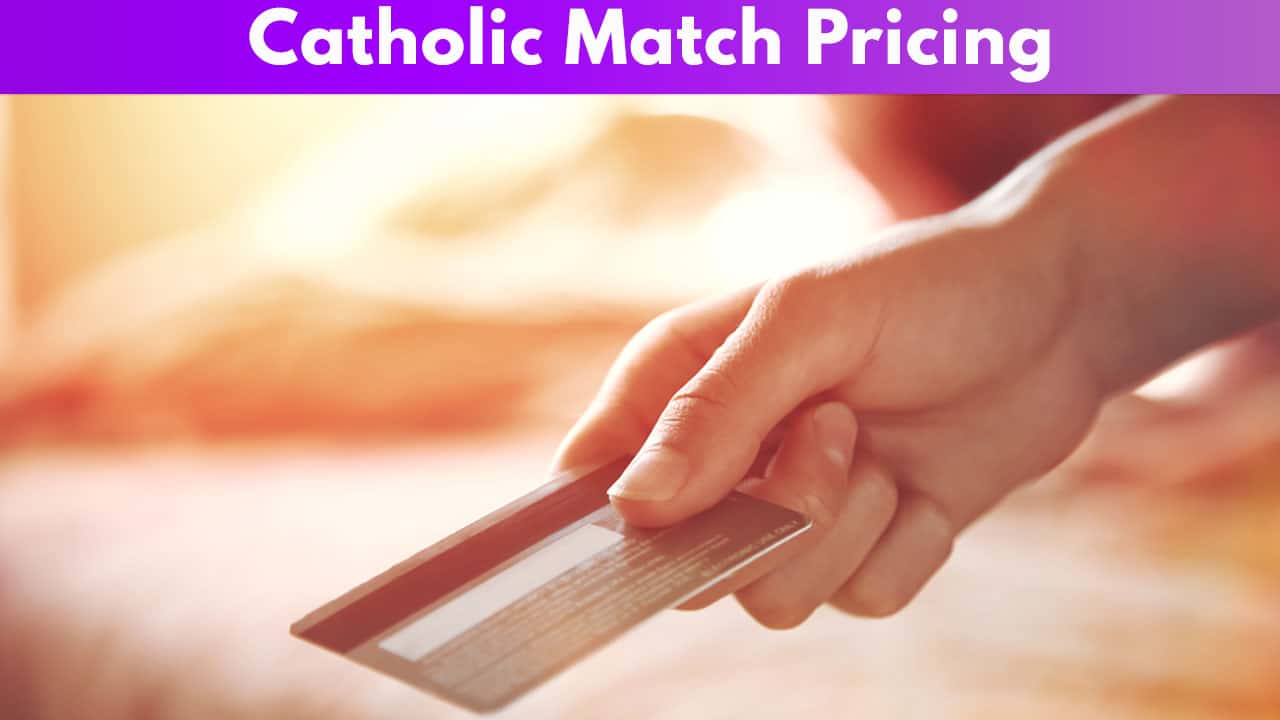 Let's finally talk about pricing and what actually premium members get.
As it was already mentioned, there is a free version of CatholicMatch, nevertheless, it has several limitations, which almost make you get the premium version.
Here is the list of what you can do with a free site version:
Create your profile, search for other members and see their profiles
You can like only up to 3 profiles per day to indicate interest
You can read messages received from other members, however, there is a big catch here – you are unable to read it right away, but have to wait 10 days (a countdown starts) to open it and see it
You can send only Emotigrams without the text
You can read forum posts
Here is what you can do when you purchase the premium version:
Basically, all the things that basic version includes
Send messages and read them right away
You can use Emotigrams that contain personalized text
You can give unlimited likes and see who has clicked that Like button on your profile
You can access Community Chat Room
There is dedicated Premium customer support (such as profile reviews and free coaching)
You can see when someone read your message (when someone "Seen" you) 🙂
CatholicMatch Guarantee (Only for the 6-month memberships)
The costs are the following:
For 1 month of subscription, you'll need to spend $29.95
With 3 months subscription, you'll get a discount as you'll need to pay $19.95 per month which is $59.85 in total.
6 months offer ultimate discount of $12.49 per month which is, when summed up, $74.95 in total
It is important to know that no refunds are offered what so ever.
The Chances of Having Success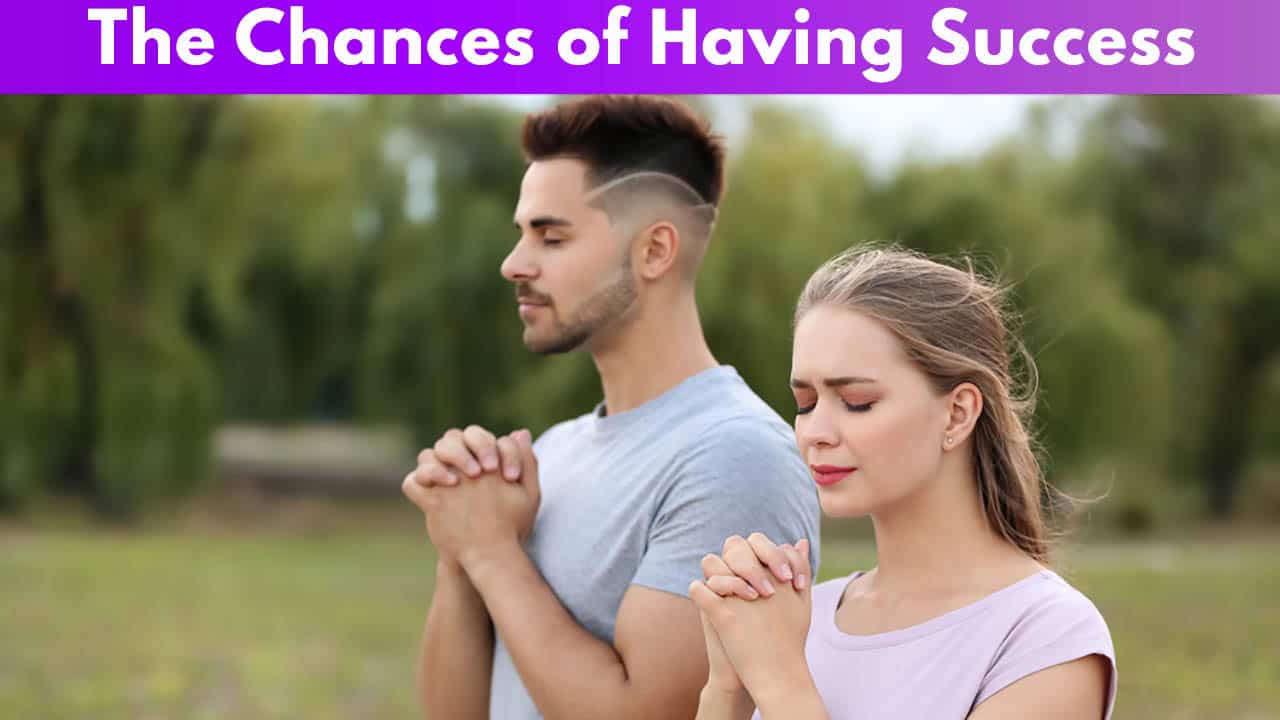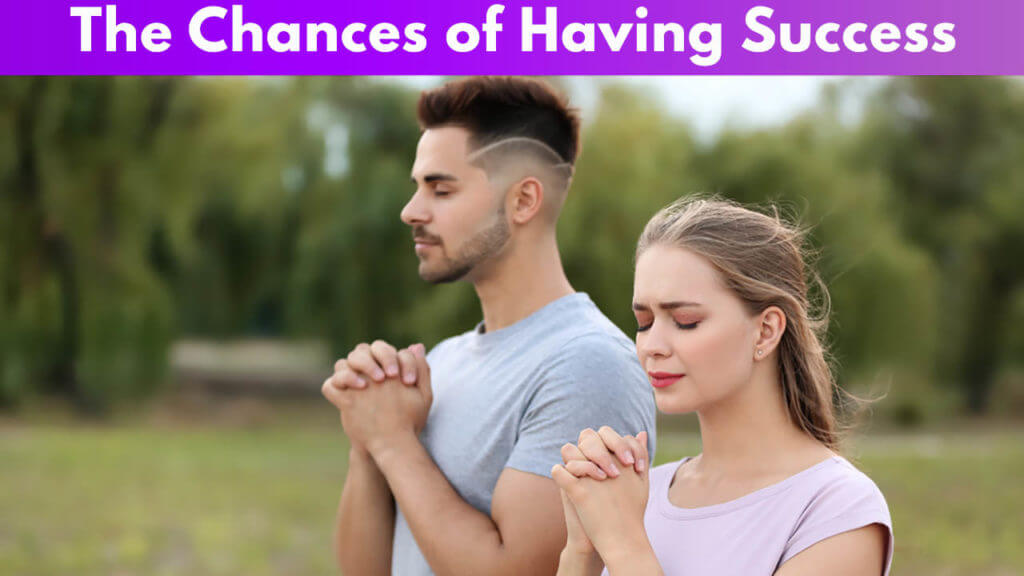 There are a lot of success stories you could read about on CatholicMatch.com. Approximately 5-7 happy ending stories of the couples who began their journey on this website are published each month.
These stories are not just short paragraphs, but actual full stories about when the couples met and how their relationship evolved and blossomed. They go into details and truly inspire and encourage other to keep faith in their pursuit for the loved ones.
What is even better, these stories belong to very different couples from different ethnicities and Catholic groups.
Overall Rating

Having considered all of the information given above, the results are the following:
Safety and Anti-Scam – 4.9/5
I would say that CatholicMatch is a wonderful surprise. It presents a perfect environment for a particular niche in our population and that is the "single Christians" one with millions of members (around 27 million in the US alone).
It also has the highest number of active monthly users compared to other Catholic-focused dating sites.
It truly caters to people who care deeply about their religion and wish the same from their loved ones.
It allows you to use specific search criteria, send messages, chat or join one of the three chat rooms. CatholicMatch is also able to help you with any troubles you might be facing in different aspects of life with numerous articles on CatholicMatch Institute or educate you with e-books and their courses on love, relationship, sex, marriage, etc.
Even though messaging is not included in the free version, along with some other features, paid versions to make up for all of that, also offering some additional interesting features, such as matchmaking guarantee.
If you keep finding yourself in these words and think this site might be for you, I believe it is the time you gave it a try. Who knows, maybe the next success story is going to be yours!