People wanting to date a particular nationality isn't something new.
You have niche dating websites for Asians, Hispanics, Europeans, and more.
And it makes sense to use these sites instead of going through profile after profile on Tinder, Bumble, or other commercial dating apps with millions of users.
Today, we are specifically looking at a dating site where American women and others around the world can date British men.
OFL Top Recommendations based on 100,000+ Survey

"Serious Relationships"
"Discreet Hookups"
"Best Course for Men"
"Quick Flings"
"Normal Hookups"
"Our Quiz"
And that site is DateBritishGuys.com.
That's right if you just can't get enough of men from England and their British accents, then maybe this is the site for you.
As we assess and evaluate everything DateBritishGuys has to offer a potential user, we will look at the following:
So let's analyze what Date British Guys is all about.
Is your dating app giving you the best chance for success?
Make sure to take our online dating site/app quiz to find out.
It's a fact that people who follow our dating site suggestions have on average 2 extra dates per month.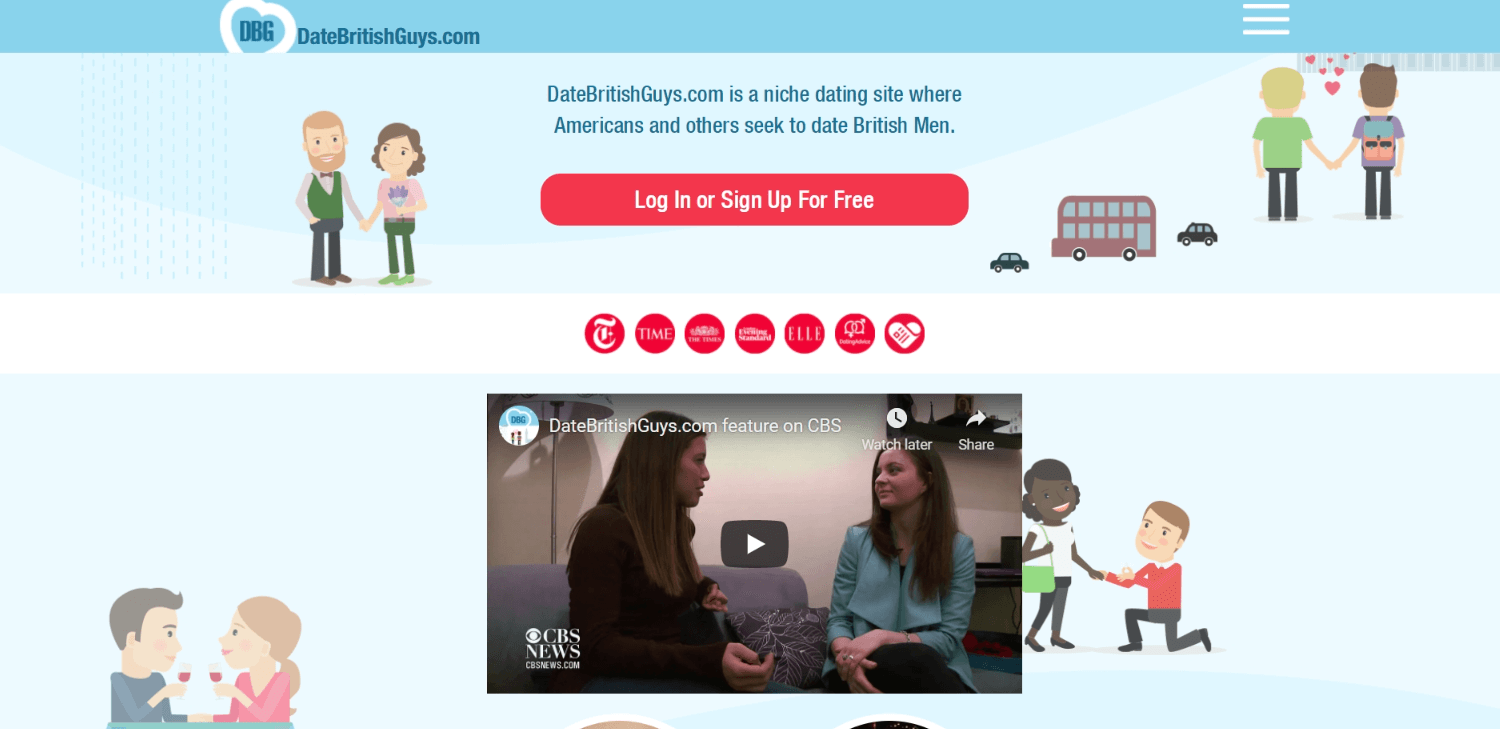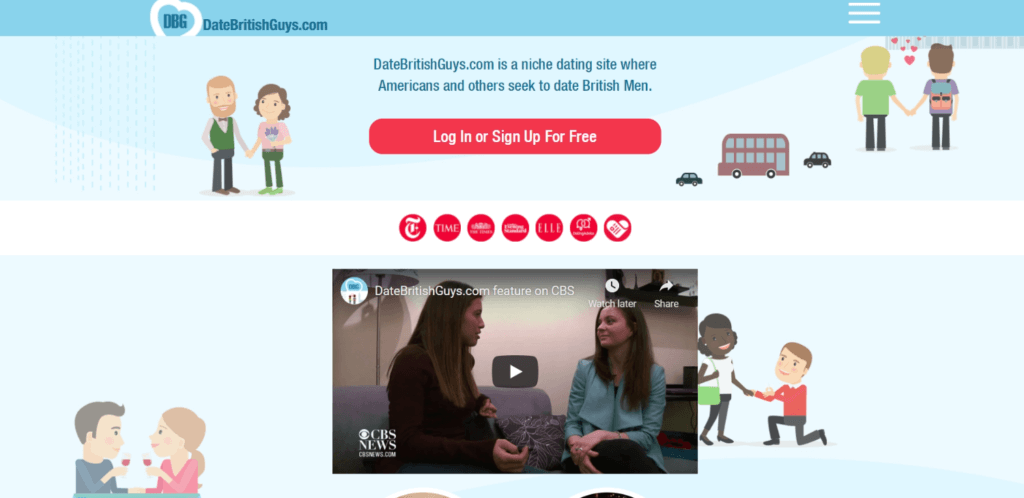 Ease of Use – 5/5
Effectiveness – 3/5
Key Features – 2/5
Pricing – 2/5
A great place to meet British men
Super easy to setup your profile
Registration process has you online in seconds
No mobile app
Key features are lacking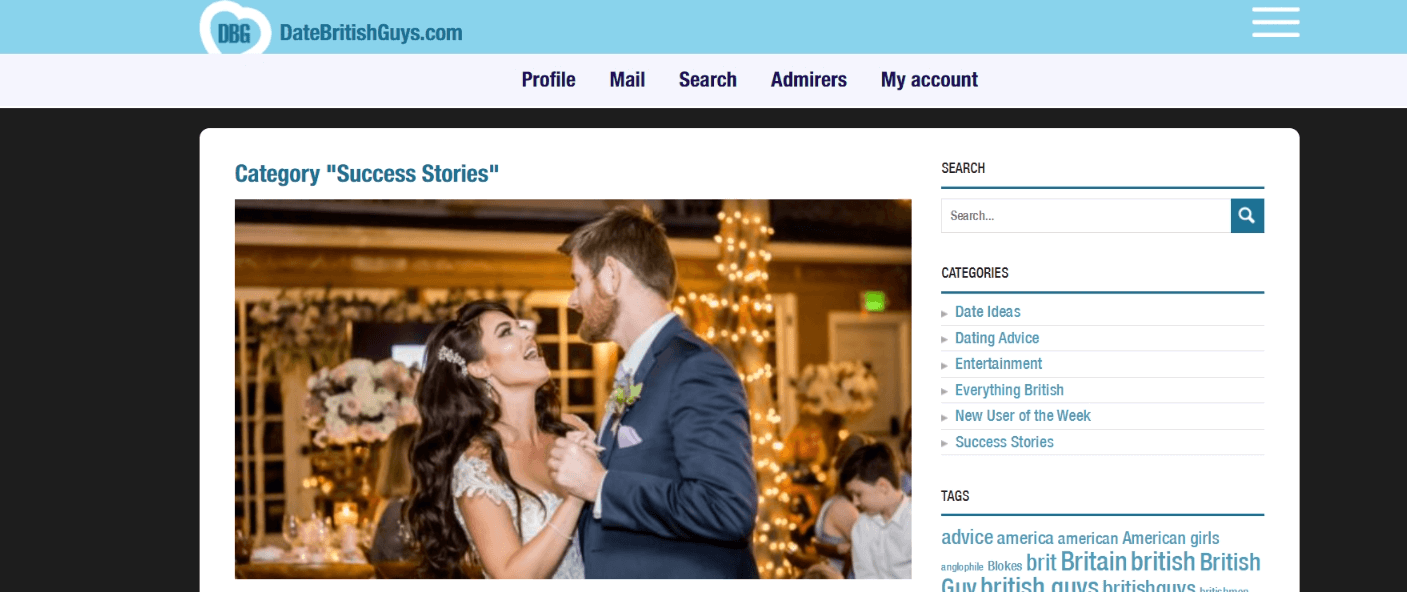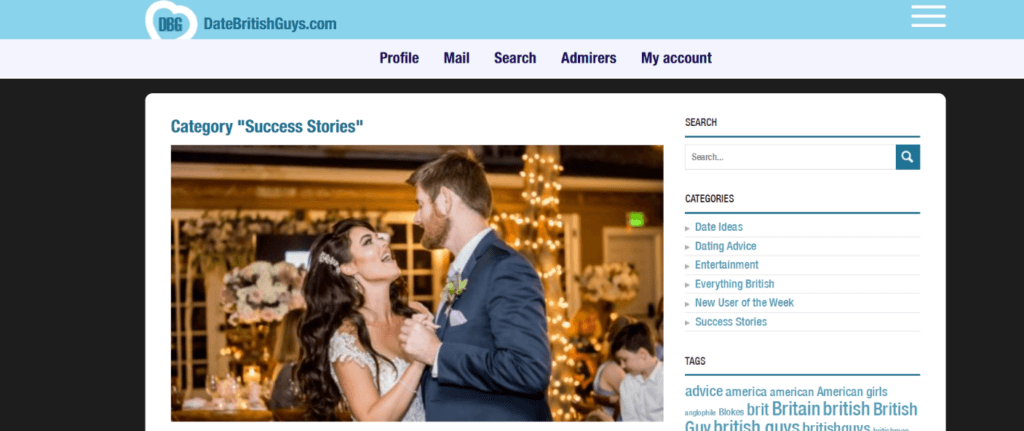 Who's It For/Demographics
The names tell you exactly what the DateBritishGuys is about, right?
The site, started by Ben and Becca in 2010 after their own personal love story produced a happy ending, is filled with success stories of couples just like them.
Obviously, there are two target markets here.
OFL Top Recommendations based on 100,000+ Survey

"Serious Relationships"
"Discreet Hookups"
"Best Course for Men"
"Quick Flings"
"Normal Hookups"
"Our Quiz"
First, you have American women, from New York to Los Angeles and anywhere else in between who are looking for their own British guy, for serious relationships (like eHarmony or Tinder) or casual encounters (like BeNaughty or Ashley Madison).
But that's not the only woman who joins up because it seems that the world over, dating a British guy seems to be pretty popular.
Second, you have the British guys themselves, a crucial part of this particular real-life dating scene.
This is never going to be the biggest dating site on the planet because of its peculiar niche.
That said, the numbers behind the site are pretty impressive.
Here's a breakdown of some facts and figures:
The site has around 400000 members all over the world
15000 users are from the United States
Around 2000 people are active on the site each week
Almost a third of members are between 25 and 34 year's old
Gender ratio and user age ranges
I guess on a site called Date British Guys, it wouldn't be surprising to see more female profiles than male profiles.
That's because the name would suggest the site was started to help females who wanted to meet guys from England but had no real way of going about that.
And yes, there are more women making use of the site than males, but the gender ratio isn't that far apart.
At the moment:
57% of profiles are women
43% of profiles are male
While we've already established that almost a third of all users are from 25 to 34 years of age, the user base is well spread across all age ranges.
Here's a breakdown:
25 to 34 year-olds: 28% of all users of which 16% are female and 12% male
35 to 44 year-olds: 21% of all users of which 12% are female and 9% male
18 to 24 year-olds: 21% of all users of which 12% are female and 9% male
45 to 54 year-olds: 15% of all users of which 9% are female and 6% male
55 and older: 15% of all users of which 8% are female and 7% male
I love it when websites aren't dominated by one age group.
Even if you are in your 40s or older and looking for a British gentleman, you could possibly find them here.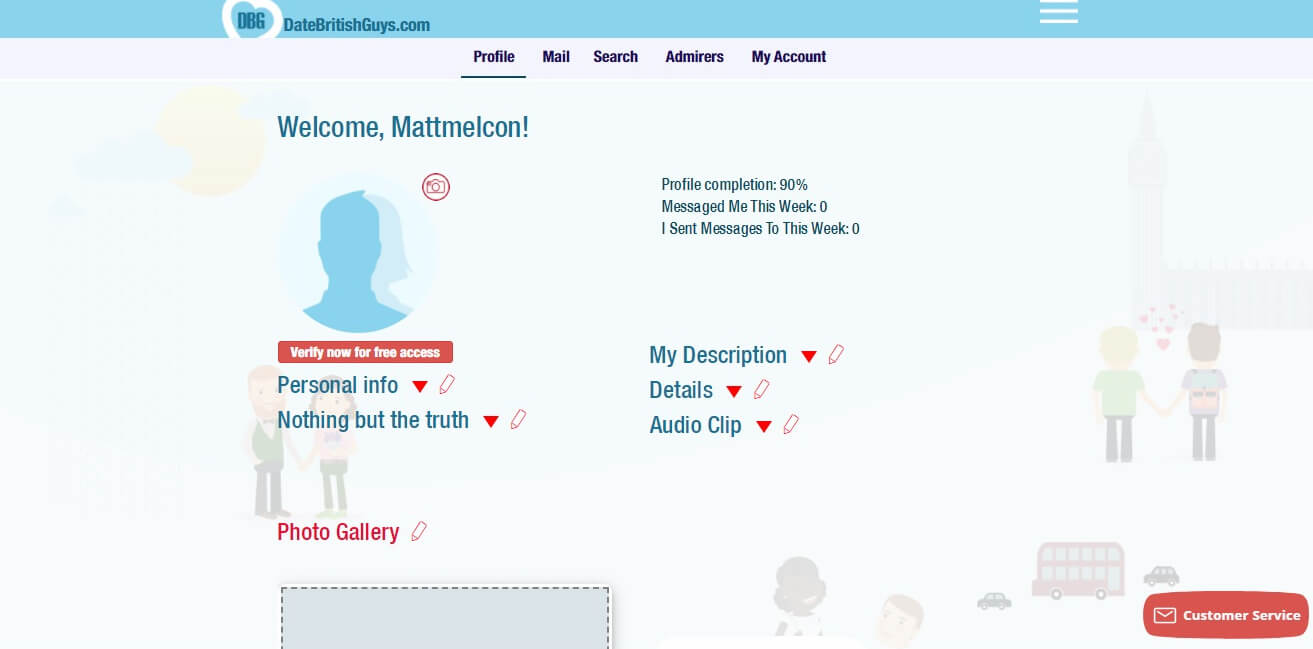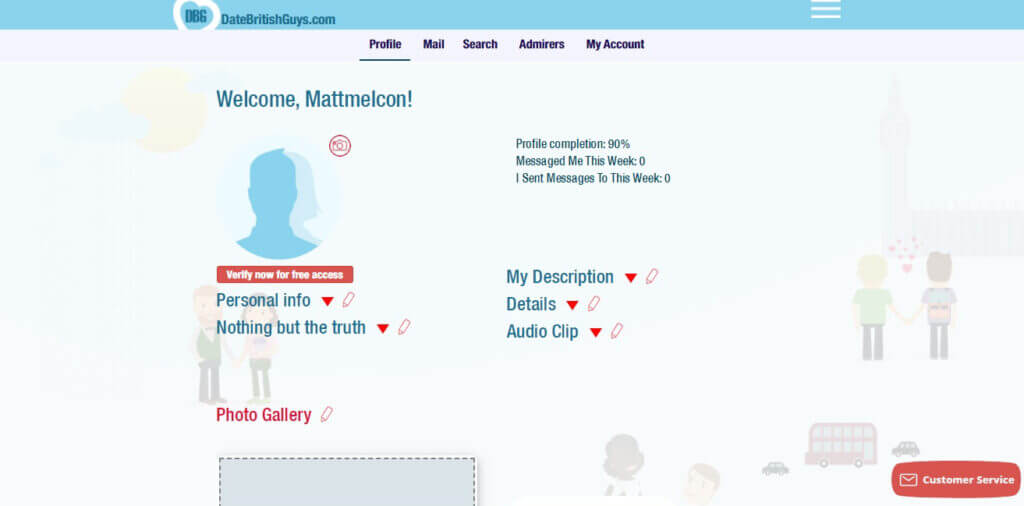 With no dating app currently, you can use your Google or Facebook social media account to sign up for the site.
If like me, you prefer to not do that, you can register using your email address.
Just provide the following details:
Your gender
The gender you want to meet (with LGBTQ options)
Date of birth
Nationality
First and last name
Email address
Password
A minute is all it took for me to gain access to the site.
And if you are a British guy, if you verify yourself, you have access to free dating.
That's right, you won't pay a cent to use the site.
You can do this by uploading information as found on your driver's license.
Your Date British Guys profile
Once you've registered for the site, you are taken straight to your profile page so it can be completed.
There isn't that much to do here either as by just registering, you've already completed about 60%.
There are five sections to fill in:
Personal info: Here you can adjust the age range matchups should be, your location, languages you speak and more. You can also add a profile headline.
Nothing but the truth: This contains information like your marital status, if you have or want kids, appearance parameters, education profession and more.
My description: This is similar to an About Me section you will find on other dating sites.
Details: This section contains interesting facts about the user including where they have traveled, what they enjoy reading, what food they like and more.
Audio clip: If you are a male, leave a clip of your British accent here to woo the ladies.
Lastly, upload your profile pic, and you are done with the profile section of the site.
If you don't upload one, you cannot search for matches.
Finding your way around Date British Guys
Date British Guys have a unique design all of its own.
Using various shades of blue combined with white space, the site is beautifully design and a pleasure to use.
Navigate around by using one of the five main menus you will find on-site.
These are:
Profile: Click here to access your profile. You can make changes to any of the sections, upload pictures into photo galleries, subscribe for premium access and more.
Mail: This is where you will find all of your messages received from other users as well as any that you have sent out
Search: It's here that you will search for your potential matchups. We will discuss how this works later in the review
Admirers: If someone has added you to their hotlist, you can see that here. You can also follow those that you have added to your hotlist.
My Account: Click here for various account settings, including deleting your profile when you have found the perfect matchup.
It really couldn't be simpler to find your way around the site at all.
I love the fact that the site has just five menus and that's all you need.
Too many dating sites just overcomplicate things, but that's certainly not the case here at all.
You will find some secondary menus at the bottom of the screen but you don't need to visit these while using the site.
They are additional resources if you choose to look through them.
I will break them down, however, because I did find some useful information here.
They are:
Press: Here you can read the latest press releases from the team that run Date British Guys.
About: Read more about the site, its founders and how it came about.
Success Stories: There are numerous success stories that you can browse through, proof that the site does work. You can also find dating tips for your first date, new user of the week and more.
FAQ: If you have any questions about the site, the chances are pretty good that you will find the answer in this FAQ section.
Contact: Click here to find contact details for the admin team at Date British Guys
Blog: The blog section at Date British Guys is extensive. And there are some excellent reads here. This includes dating tips, blogs on British culture and so much more.
Normally, I wouldn't even care to look at a secondary menu system like this.
But if you compare what Date British Guys offer against other sites, well it simply blows them out of the water.
I can clarify in the blog section alone, there were about 70 pages of blogs to read through and each page contains at least three to four entries.
This indicates to me an admin team that really cares about the site they run and helping those who sign up in every way they can by providing relevant information.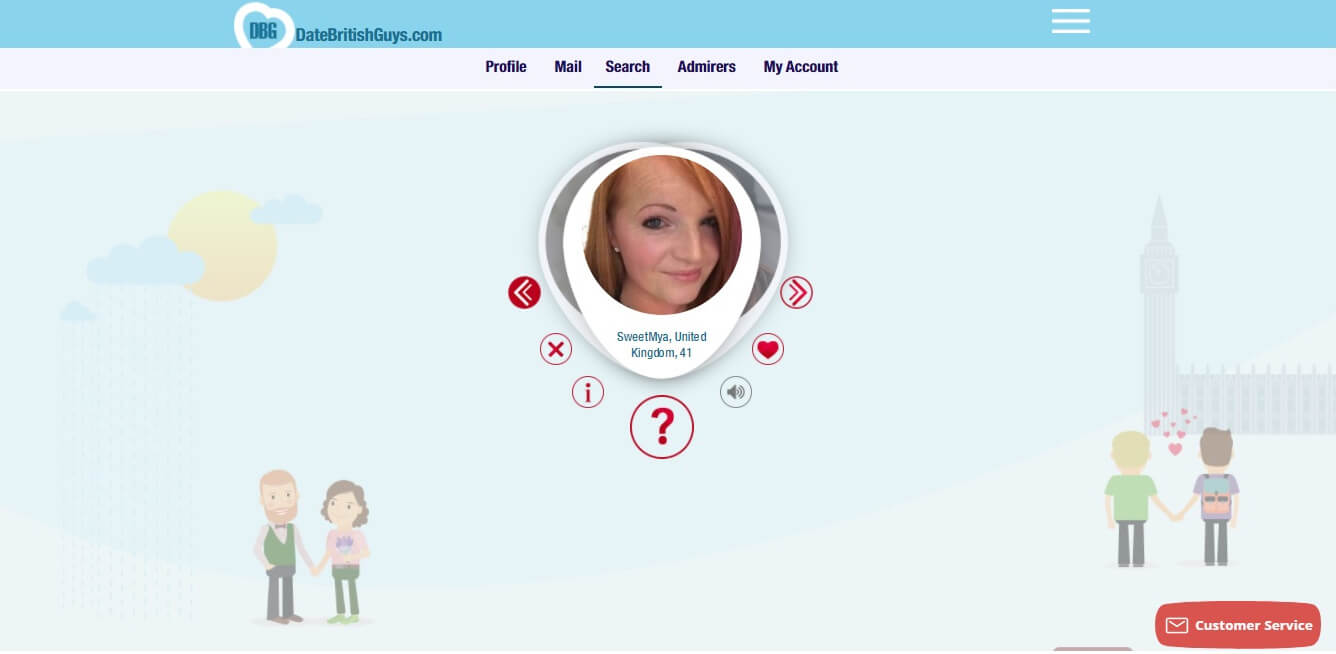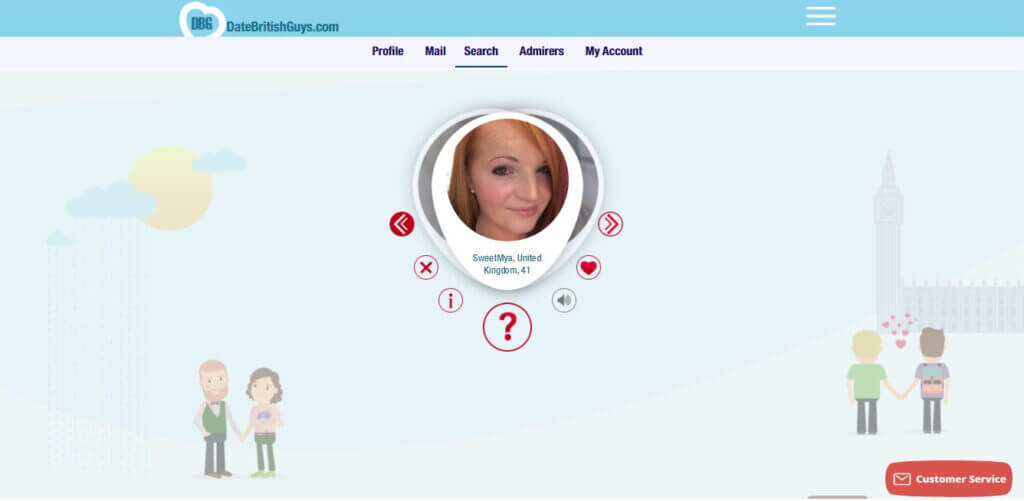 So how does Date British Guys work in helping you to find men and women for prospective relationships?
Well, it's pretty different from most dating sites and also similar in many ways.
Unlike other dating sites which often provide both matchups and search options, Date British Guys just has a search option.
The default view here presents profiles one by one in a roulette-style view.
On other dating sites, you'd only have the option of either passing or liking (or in this case hotlisting) each user.
But Date British Guys provides a few other options.
You will notice several icons that you can interact with:
Left and right arrows: Move onto the next profile or back to the previous
X: Skip on this user and don't have them show up in matchup returns
i:Click here to view the user profile in full
Speaker icon: If you are a female user, you can click here to listen to a voice recording of that specific user
Heart: Add this user to your hotlist
If you'd like to make adjustments to the age ranges of the users that appear here, you will have to go into the personal information section of your profile to do so.
That's not the only way to find potential matchups, however.
There is also a search engine that you can use too.
This includes advanced parameters that you can adjust that take into account profile parameters which allow you to fine-tune your searches.
Just remember, this is a niche dating site, and adding too many parameters and getting too specific might lead to search turning up fewer profiles.
If that is the case, rather drop few parameters and just keep those that are non-negotiable.
What I do like about Date British Guys is that you can see who has added you to their hotlist and you can immediately hotlist them back.
While that means a matchup of sorts, it doesn't open channels of communication like it might on other dating sites.
So how then do you go about messaging someone?
Well, there's good news if you are a British guy.
And that's the fact that you can read messages you've received for free and then reply for free as well.
If you are a woman who wants to date them, however, you are going to have to become a member to send messages.
There is just no other way of communicating effectively.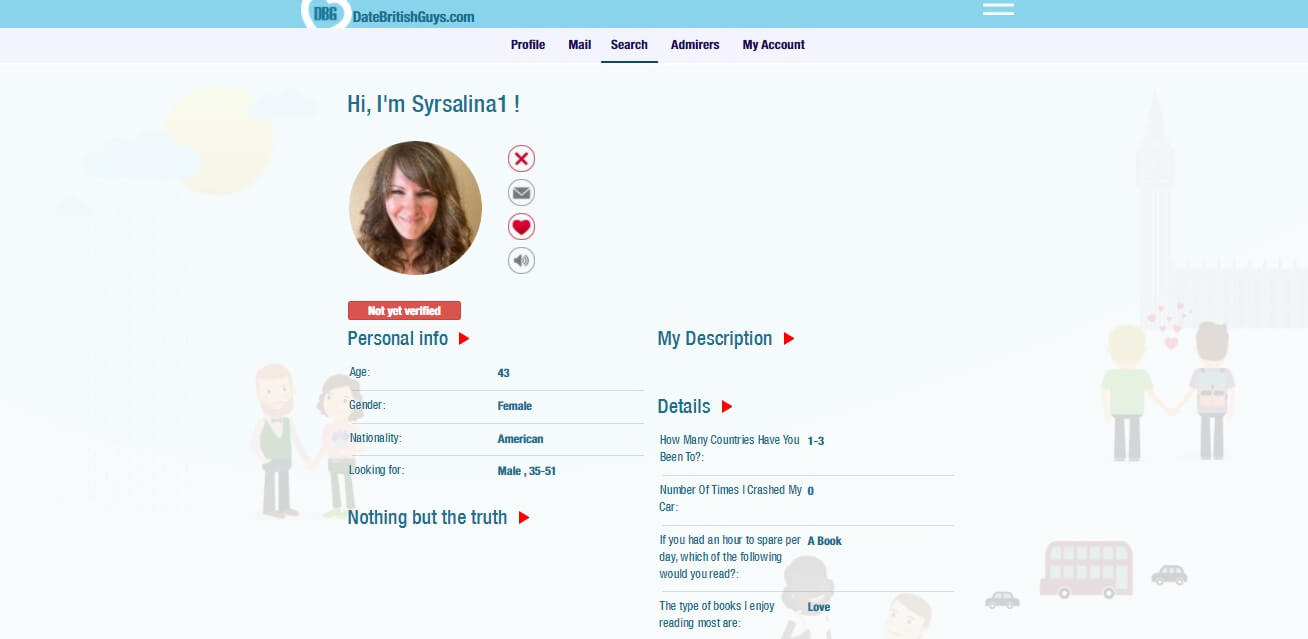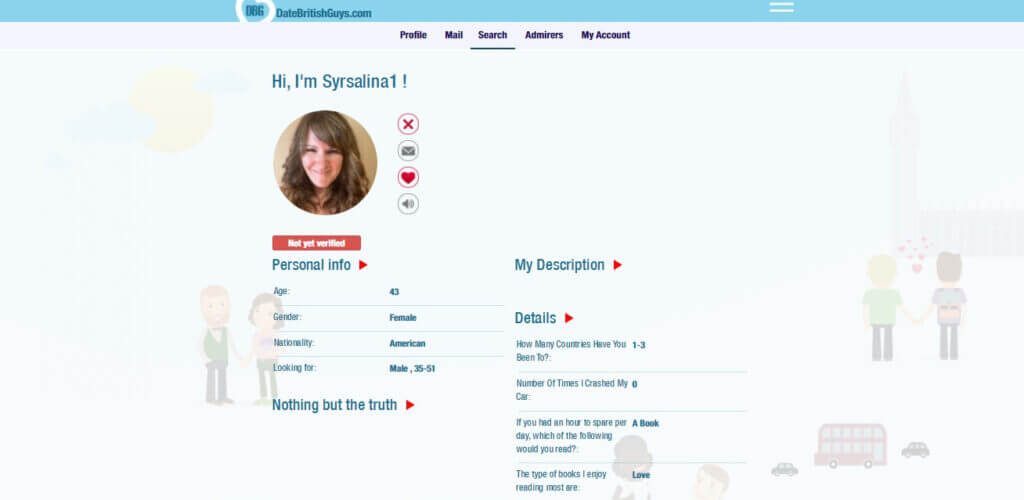 Before we looking into the key features on offer to those who sign up for membership, here's what you can do as a free user on Date British Guys.
Register as a user
Search for potential matchups
Hotlist other users
See who has hotlisted your profile
Access blogs and additional dating information
As a member, however, here are the added key features you can make use of.
While British males on the site who have verified their profiles are free to reply to messages, no other users can, unless they sign up for membership.
Messaging is the biggest key feature available to users on a dating site because, without it, you cannot effectively communicate with a potential matchup.
The messaging system on Date British Guys isn't that spectacular at all. It takes the form of a site emailing system and while effective, isn't as fast as instant messaging would be.
Usually, this would be a standard feature on other dating sites but here, blocking other users is only available to members.
For me, this isn't really a key feature that I want to pay for at all.
As a paying member on the site, you have a chance to get even more exposure by appearing as a Member of the Month.
This really will get your profile out there and could lead to a lot more hotlists coming your way.
4. Gift your subscription to others
Initially, I thought that this key feature wasn't really worth much.
I guess, however, if you really come across someone that you want to reach out to and who isn't a member, you could gift them your subscription, purchase another, and then chat to them easily enough.
On the whole, the key features for the site don't really blow me away.
But they do have messaging covered and as always, that's the most critical key feature of them all, right?
Without it, finding love on this site will simply be impossible.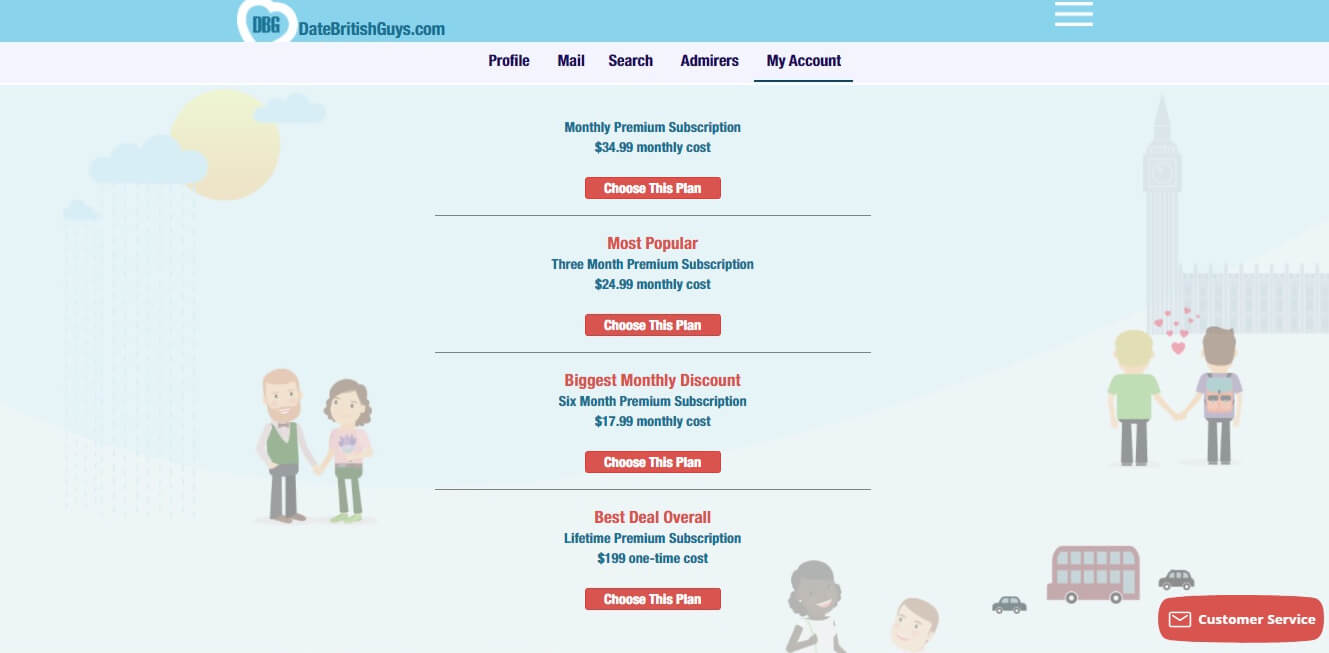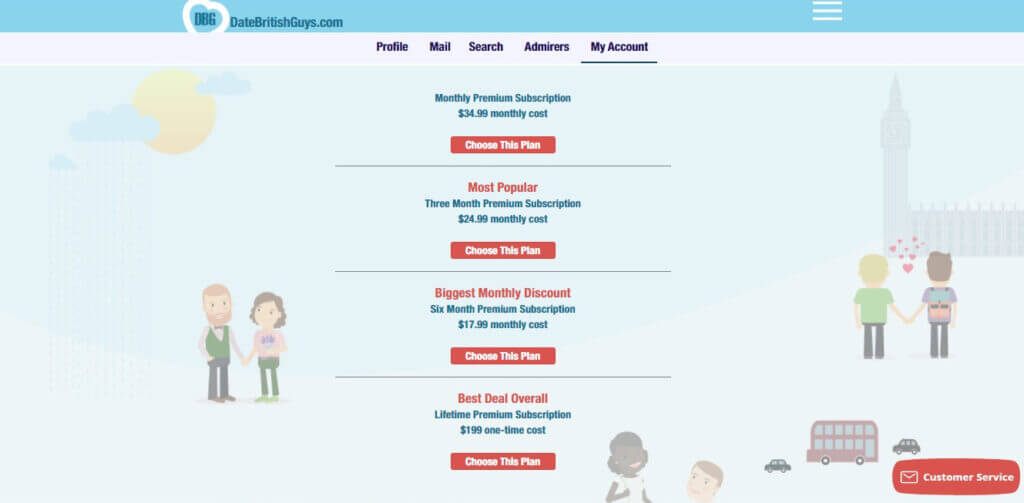 We've already seen that Date British Guys is different from most dating sites out there.
That's not only in the target audiences it looks to attract but also just in the way it operates.
That difference comes in with the different membership packages it offers too.
For example, you can sign up a life member of the site with a one-off payment, although I can't really see the need to do that.
Why would you need life membership on a site where you could meet the woman of your dreams tomorrow.
But as I said, they clearly like to do things outside the box.
Here's a breakdown of the membership packages offered by the site:
1-month membership: $34.99
3-month membership: $74.97 ($24.99 per month)
6-month membership: $97.94 ($17.99 per month)
Lifetime subscription: $199 (one-time cost)
While I get that this is a niche site, the prices are a little expensive.
For what's on offer in terms of key features, a monthly price of way below $30 makes sense.
If you see yourself using the site for a period of time, I would skip the month-to-month option and rather save up towards buying blocks of three-month membership.
That works out to $24.99 per month and is a far more realistic price for what is on offer.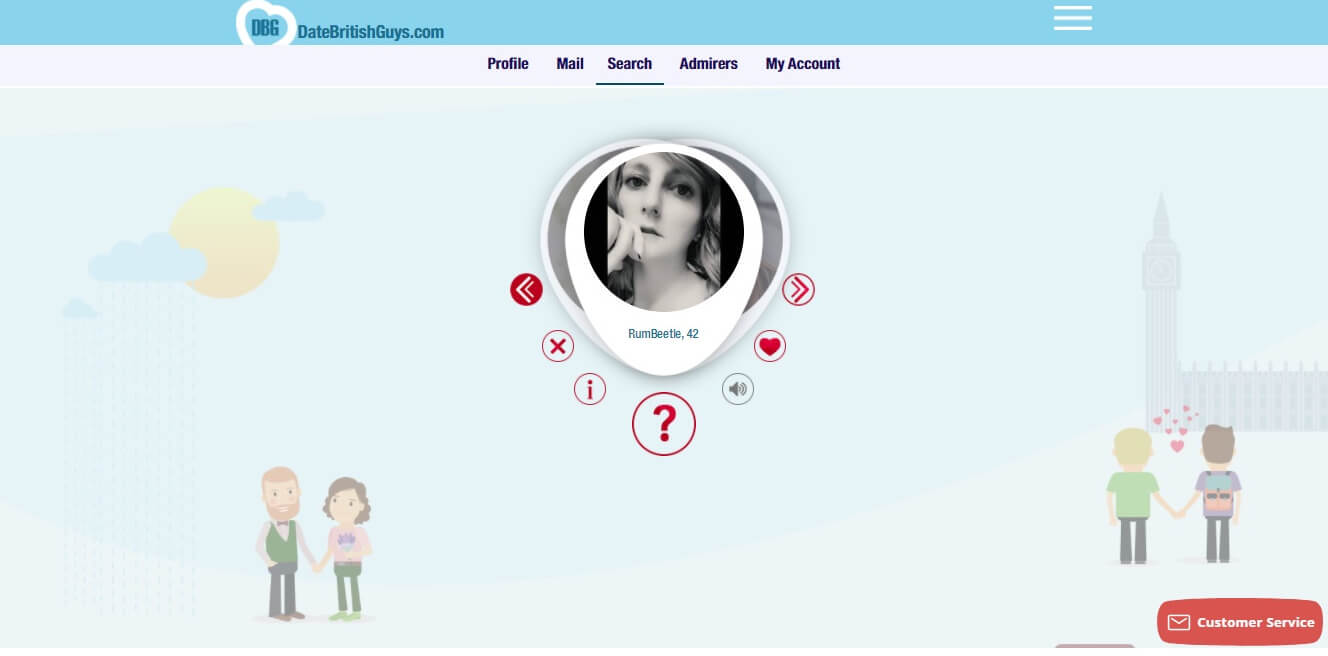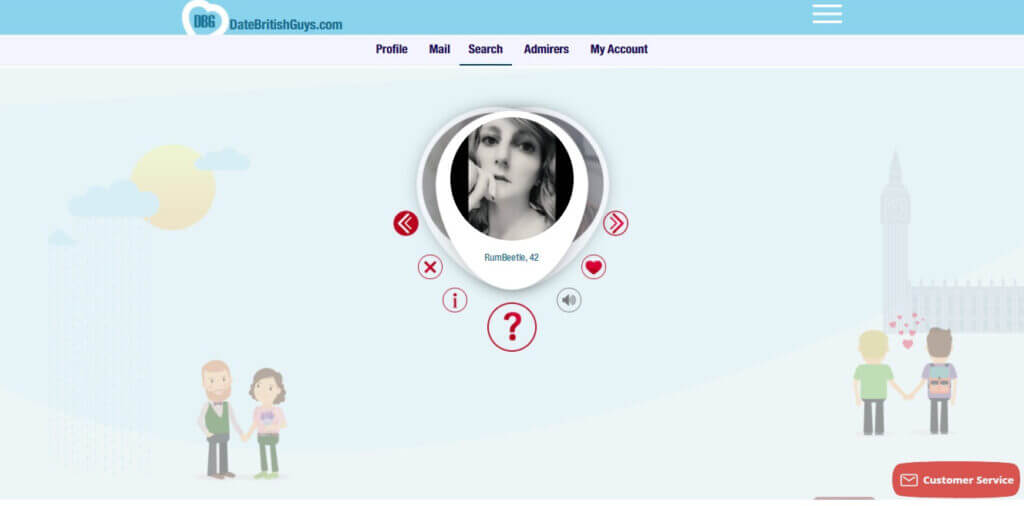 Conclusion and Overall Rating
That it's for our British Guys review.
This niche dating site certainly offers something a little different.
If you are a British guy looking to date American women or others from around the world, or you want to date a British guy, this is the perfect site to find them.
There are so many good things going on here too.
From the overall ease of use and clever design to the additional resources for users to look through, Date British Guys is a fun site.
But it is lacking in key features, no doubt and the pricing is a little high for me because of that.
That said, this dating site does perform a function that you'd struggle to find elsewhere in online dating and that's probably why it is so pricey.
For an overall rating, Date British Guys get a score of 3 out of 5.
Dating experts at OnlineForLove have used Date British Guys for a long period so as to assess what it offers.
The site was scored via a star rating system.
This is based on various criteria that all dating sites we review are judged by.
Those criteria are pricing, the matchmaking algorithm, ease of use, member features, and the size of the user base.