If you are looking for interesting people and want to discover a whole universe of topics to talk about, then Wireclub is the social network you might be interested in.
Being all about chat and conversations, equipped with a plethora of chat rooms, this platform will give you even more than amazing chit-chat- an opportunity to meet someone likeminded!
My Wireclub review here will introduce you to all the essentials regarding this site- usability, members structure, features, and prices, so keep reading.
Is your dating app giving you the best chance for success?
Make sure to take our online dating site/app quiz to find out.
People who follow our dating site suggestions have on average 2 more dates per month.
Wireclub Review in Video Form
Audio (podcast) form for those of you on the go
Ratings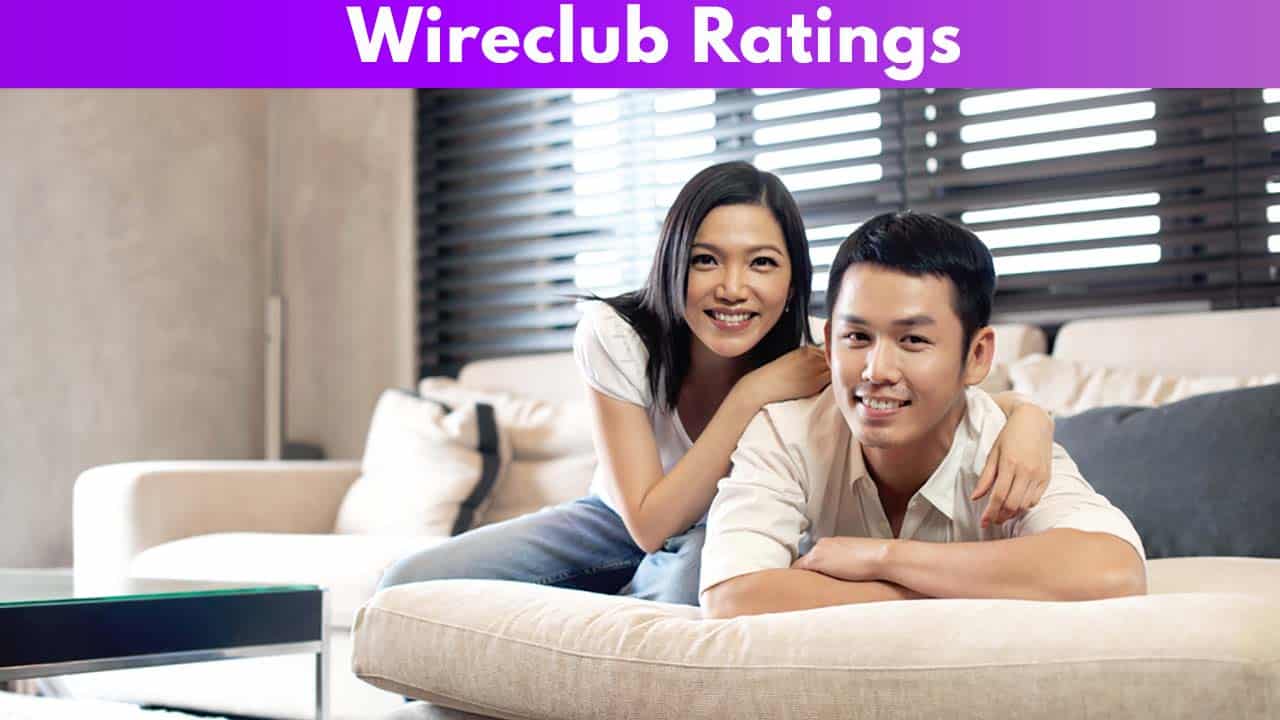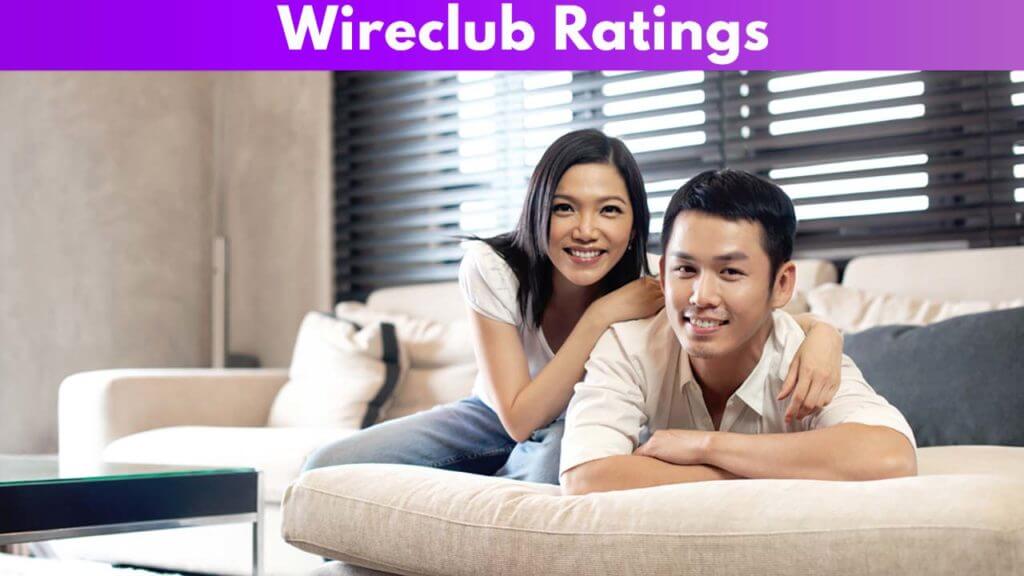 Effectiveness 2/5
Features 3/5
Ease-of-use 5/5
Price 3/5
Pros and Cons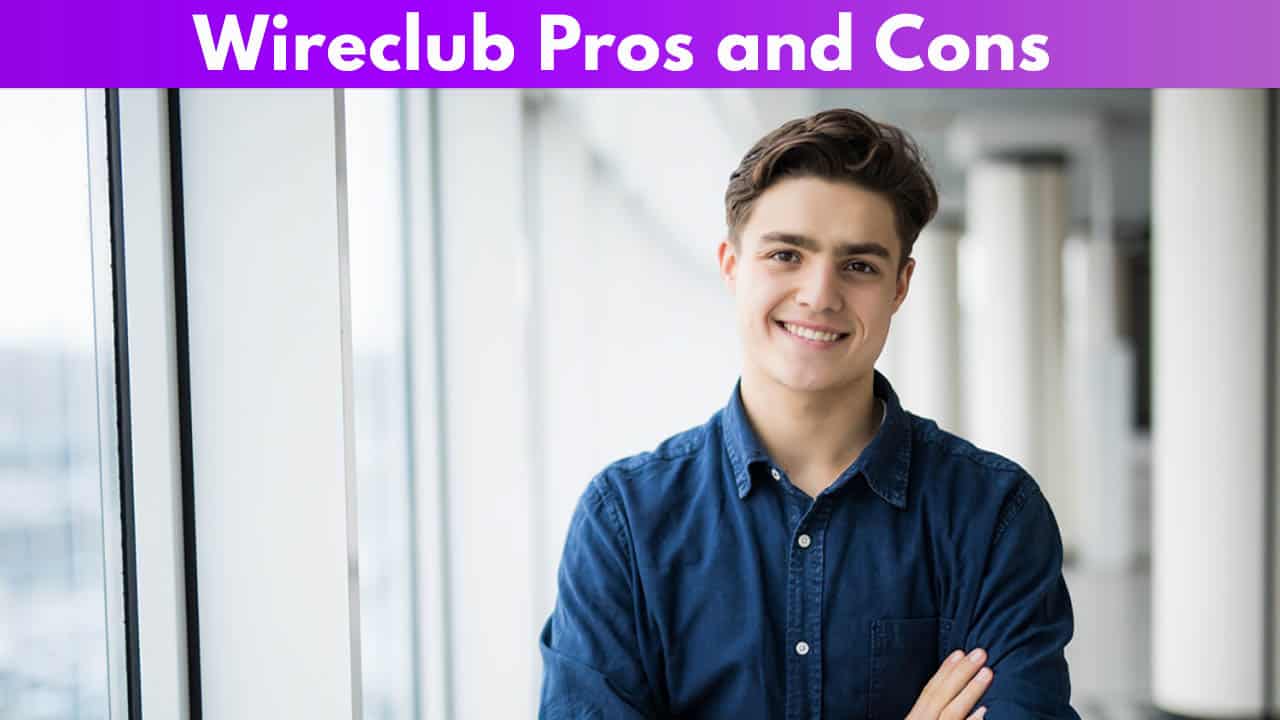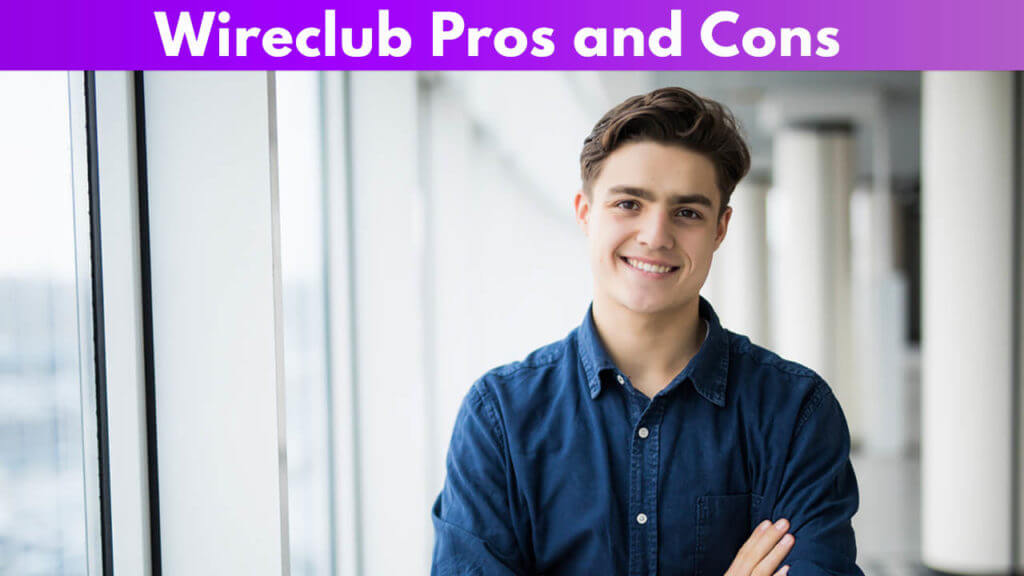 Pros
A multitude of active chatrooms
Diversity of interesting topics
Friendly and helpful mods and admins
Ability to add many interests in the profile
App for Apple users
Blog with useful articles
Cons
Not specialized for online dating
The collection of features is basic and modest
No app for Android users
Who is it for/demographic makeup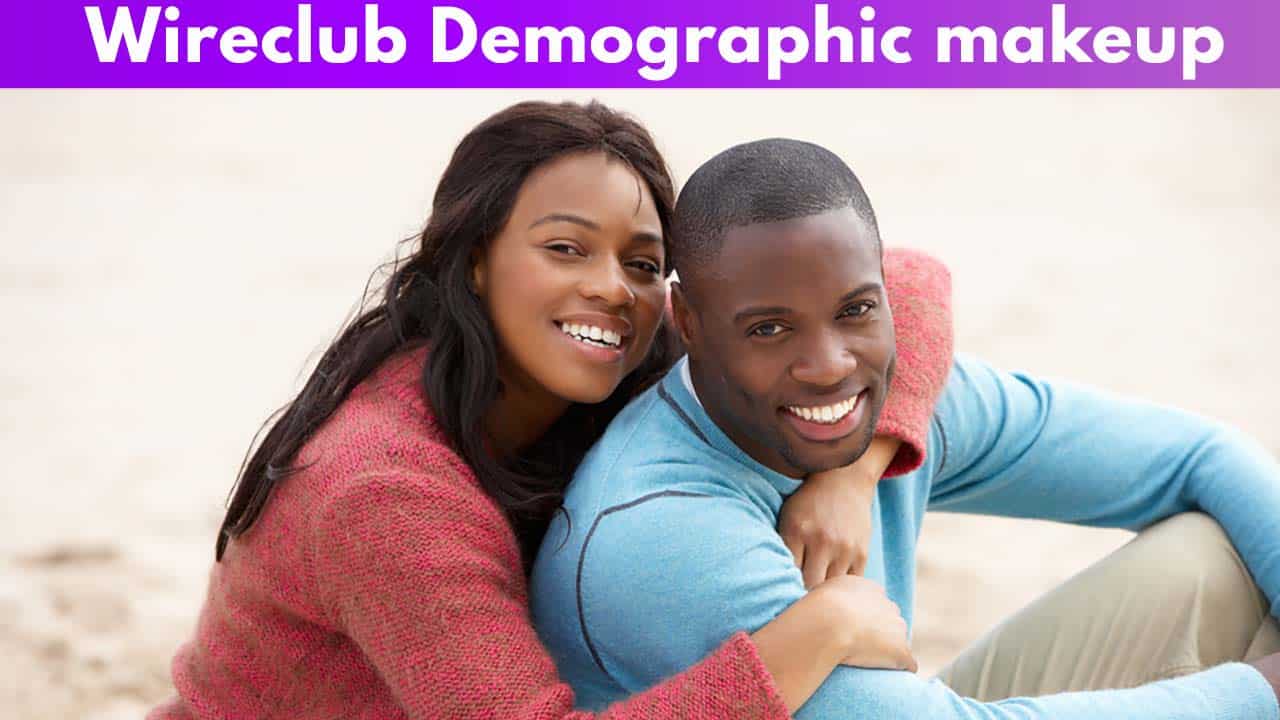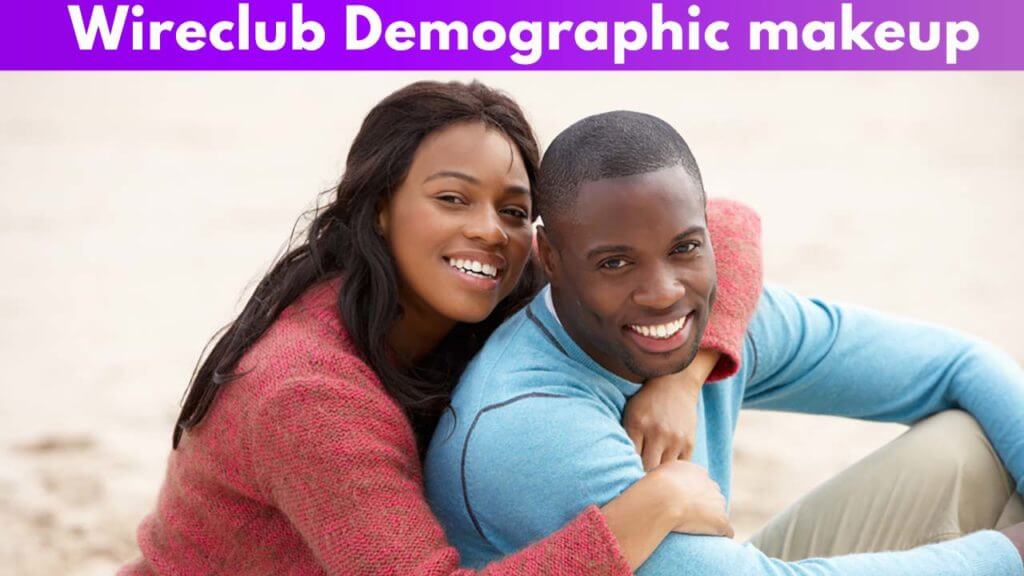 According to the most recent stats, the vast majority of clients come from the US- 71.62%.
The next is Canada with 7.74% and Australia with 3.88%.
Fourth place belongs to the UK 3.64%, and Ireland is ranked fifth, with 2.42%- the remaining percentage refers to the consumers from the rest of the world.
Looking at the contribution from social networks, YouTube is the first, with 37.67%, followed by Twitter with 32.41%.
Facebook takes third place with 15.49%, Instagram is next with 10.49% and DailyMotion is the fifth with 2.01%.
Having in mind that the website is not specifically oriented and dedicated to online dating exclusively, the number of male and female consumers is well-balanced.
As for age distribution, it's more than colorful as well, because the palette of active topics is highly versatile.
Drawing a conclusion from member structure, this platform seems to be made for people of all ages and interests, for all those who like to exchange experiences and chat with others.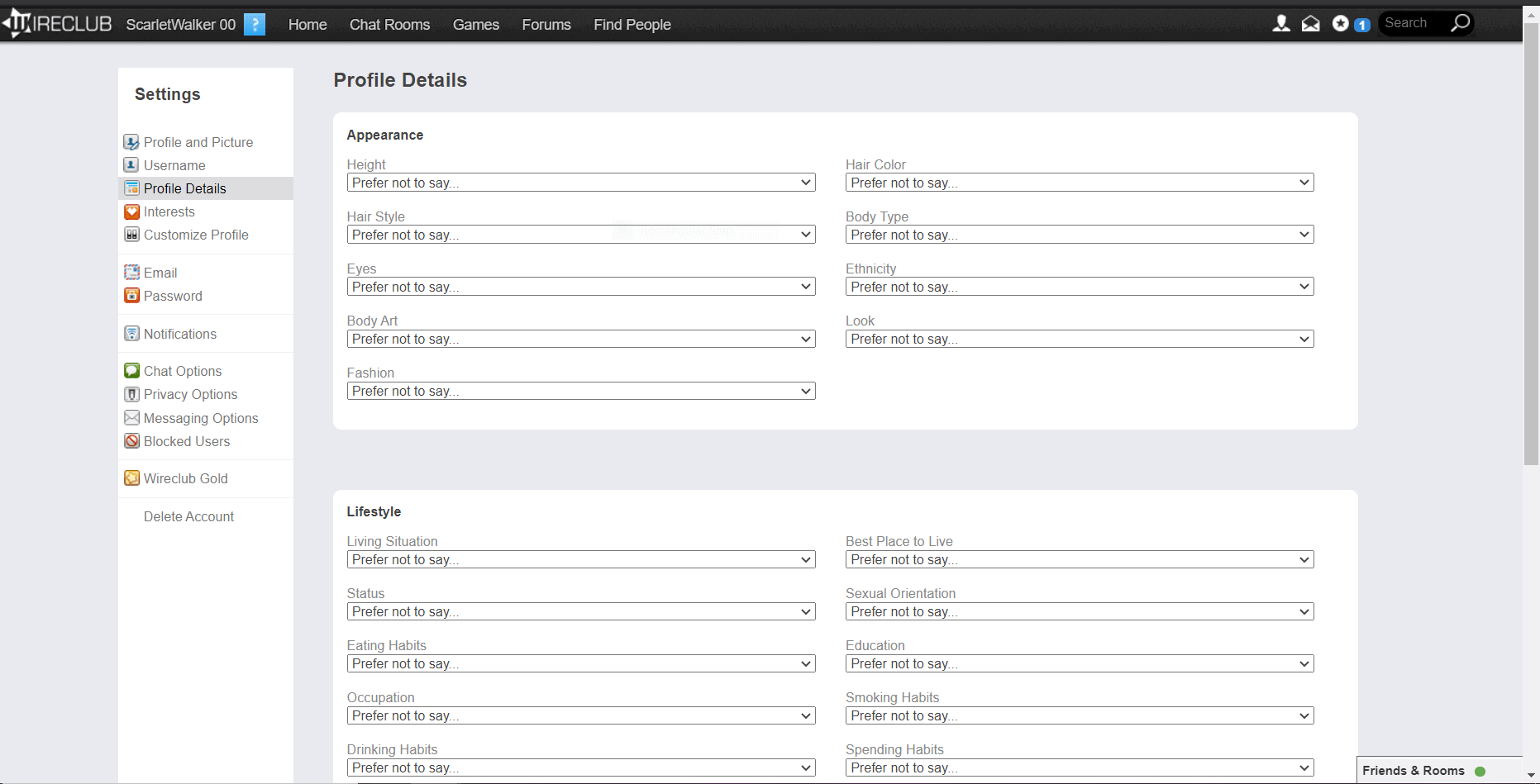 So, how does Wireclub work?
Quite simply, you create a profile and you join the discussion, that's all.
Once you enter the page, you will be presented with many topics so embark on an adventurous journey.
Let's see the details!
Effectiveness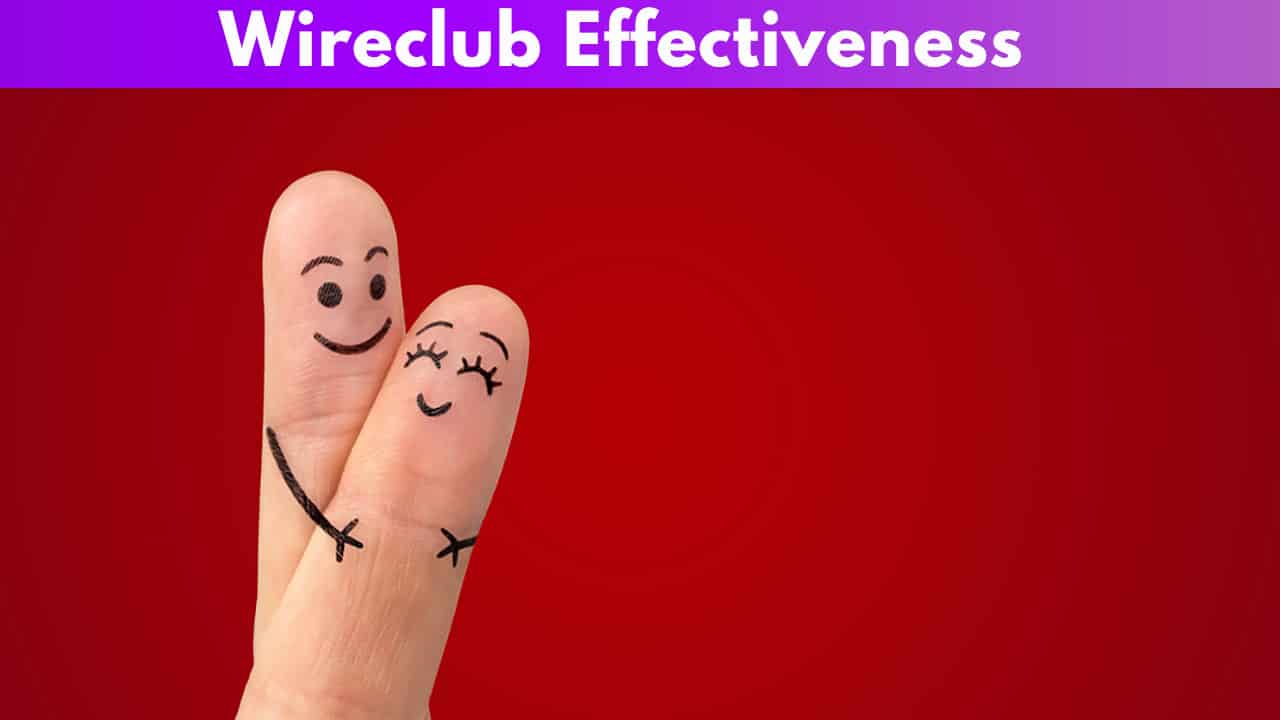 Before we check out how successful this platform is, let's take a moment and focus on Wireclub app review.
If you belong to Android consumers, I suggest you sit down before you read the following information.
There's no app for Android-supported devices.
But there's one for Apple clients, though.
OFL Top Recommendations based on 100,000+ Survey

"Serious Relationships"
"Discreet Hookups"
"Best Course for Men"
"Quick Flings"
"Normal Hookups"
"Our Quiz"
As explained, the app for Android gadgets doesn't exist because everything works smoothly and the site is fully functional.
However, user experience says the opposite- plenty of bugs, problems with uploading pictures, and many others.
The reason I mention this here is that it drastically decreases the potential effectiveness.
Moreover, it undoubtedly puts off a certain number of people who'd potentially join the platform.
On the other hand, the desktop variant looks quite okay.
The design is very simple and plain, some would even say outdated, but the thing is there aren't any distracting details that would bother you while visiting the site.
As for overall effectiveness, if you are in the mood to chit-chat, excellent, there are so many topics you can explore and so many interesting people to meet.
So, just "enter" the desired room and enjoy it.
But, dating-wise, don't expect too much.
As far as my experience goes, and many others I've talked with or read, the majority of people agree- this is definitely a fantastic platform to have all sorts of chats, but not the one where you can get yourself a date.
If you manage to do so, congrats but don't get your hopes up high, it's not crowded with your potential matches.
The thing is, the dating chatrooms are not as active as some others, so chances to find someone who's compatible with you are thin.
There's one more issue to address here- fake profiles.
As the majority of people join the platform to chat, he/she is not obliged to leave his/her real name and pic.
Some people don't abuse this possibility to remain anonymous, but there are problems as well.
Not all of them leave true information or their photos, and there's no special ID verification like some other real dating platforms have.
One just needs to verify the e-mail address to activate the account, that's all.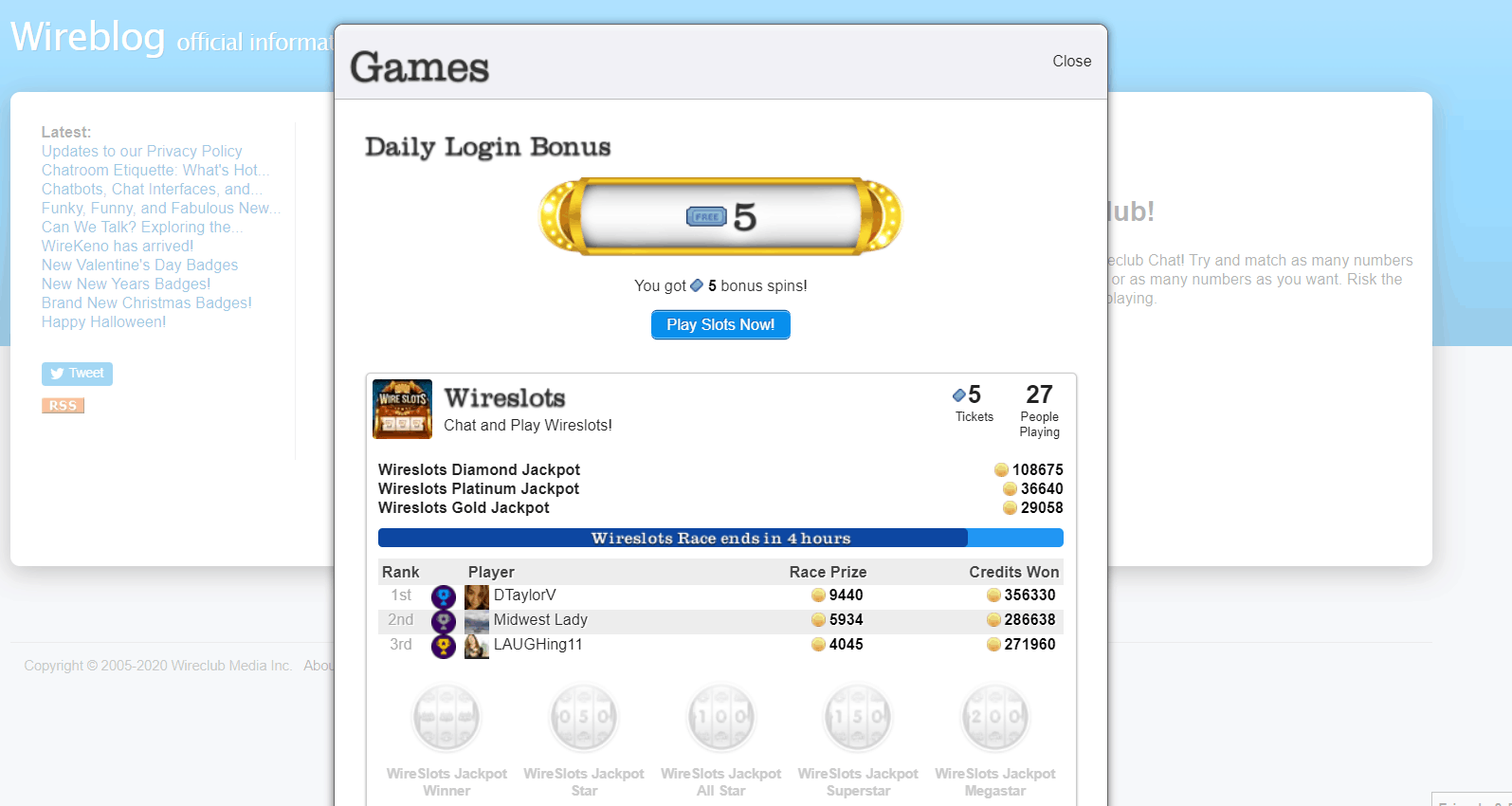 Profiles are not necessarily detailed, as members can choose to leave put all the information, and create an empty profile.
That's why finding someone compatible can take a while.
Of course, the level of success depends on the availability of options, and by that-I mean Wireclub Gold.
As certain options are unlocked only when you buy credits, don't expect people to keep coming and coming if you are a free member.
Some small investments will boost chances.
All in all, there's no doubt you will have a great time exploring this site, but don't expect an excessive level of success.
Key features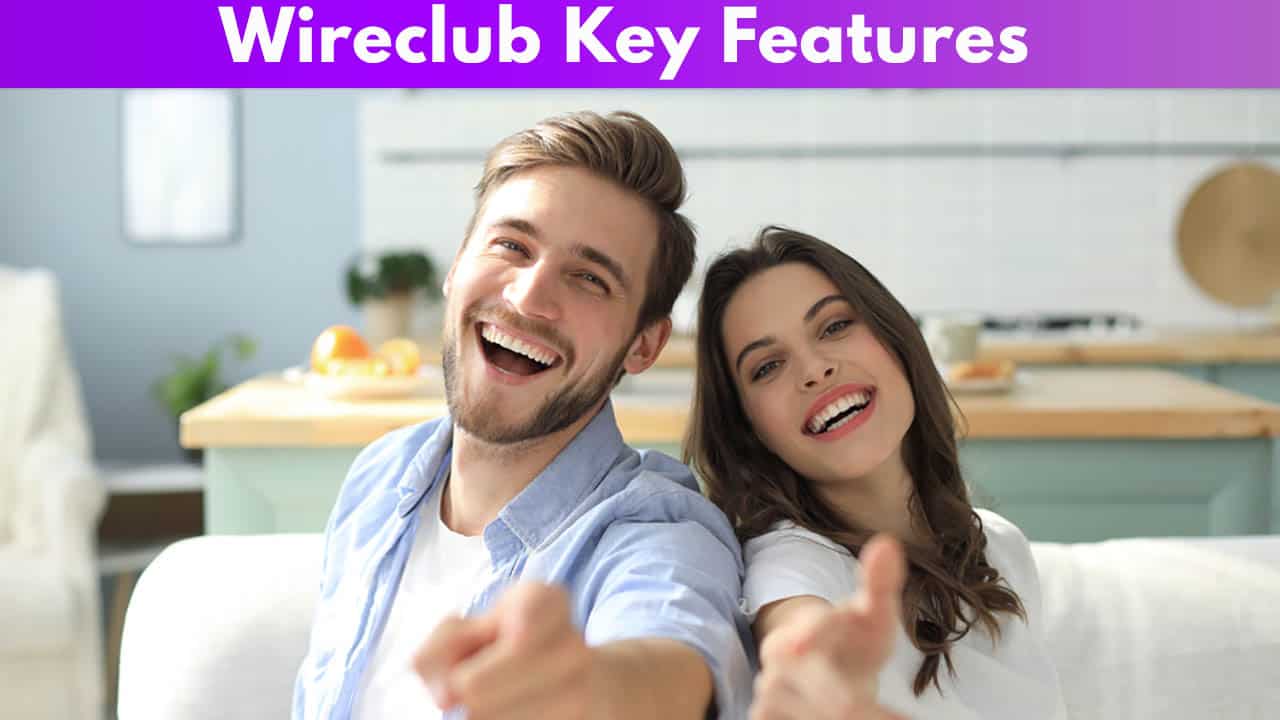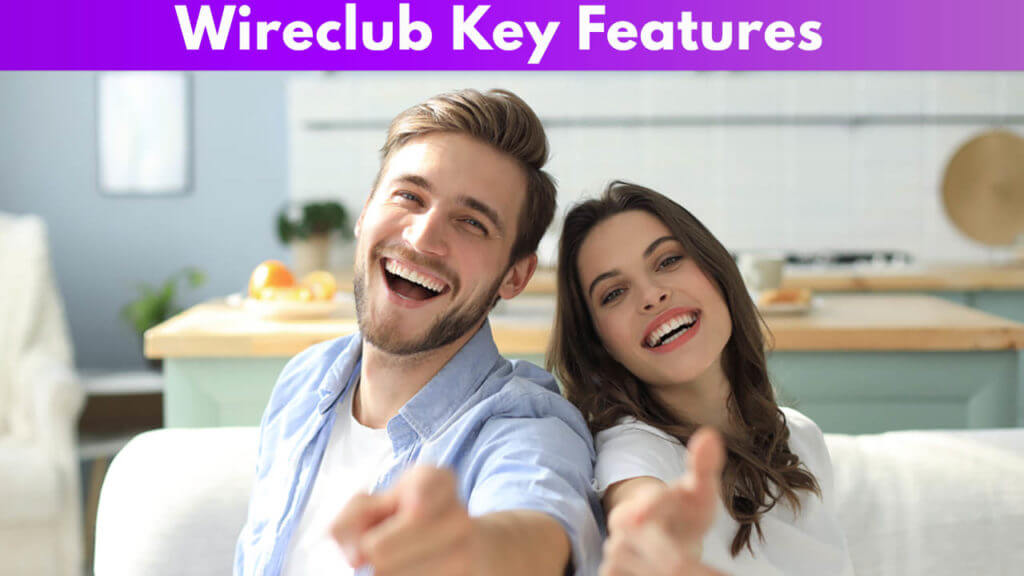 Upon opening the account, one can access the settings and polish the profile a bit.
Unlike some other sites, this one doesn't offer anything special, everything is more or less basic.
But, having in mind that this is an "all-purpose" universe for chatting, the absence of some special and unusual options doesn't come as a surprise.
Let's take a closer look at what can be adjusted!
Once you create a profile with the selected user name, you upload the pic.
It can be anything, as long as it doesn't look offensive and inappropriate.
But, if your goal is to find a partner, then I suggest submitting your own picture, not a silly photo of a comic book character, or even crazier- a photo of a celebrity.
Then, you go to "Profile details" where the real party begins.
Jokes aside, but this corner allows you to give plenty of details about yourself and present yourself to other community members thoroughly.
In the "Appearance" part, you can add your height, hair color and style, body type, ethnicity, eyes, body art, look, and fashion.
Then, there's "Lifestyle", where you can add your living situation, status, eating habits, occupation, the best place to live, sexual orientation, education, smoking, drinking, and spending habits.
The last one is "Options", where the following fields are listed: goal, children, religion, zodiac sign, political, pets, and sense of humor.
There's a drop-down menu for every single field, where you can specify your answer to the tiniest details.
You don't write the answer in your own words, there are given ones to choose among, but the possibilities are versatile.
Of course, every one of these categories has "prefer not to say".
So, you are not obliged to write and include any detail that makes you feel uncomfortable, but the more you include, the higher chances to attract someone who shares the same interests as you.
After "Profile Details", there are "Interests".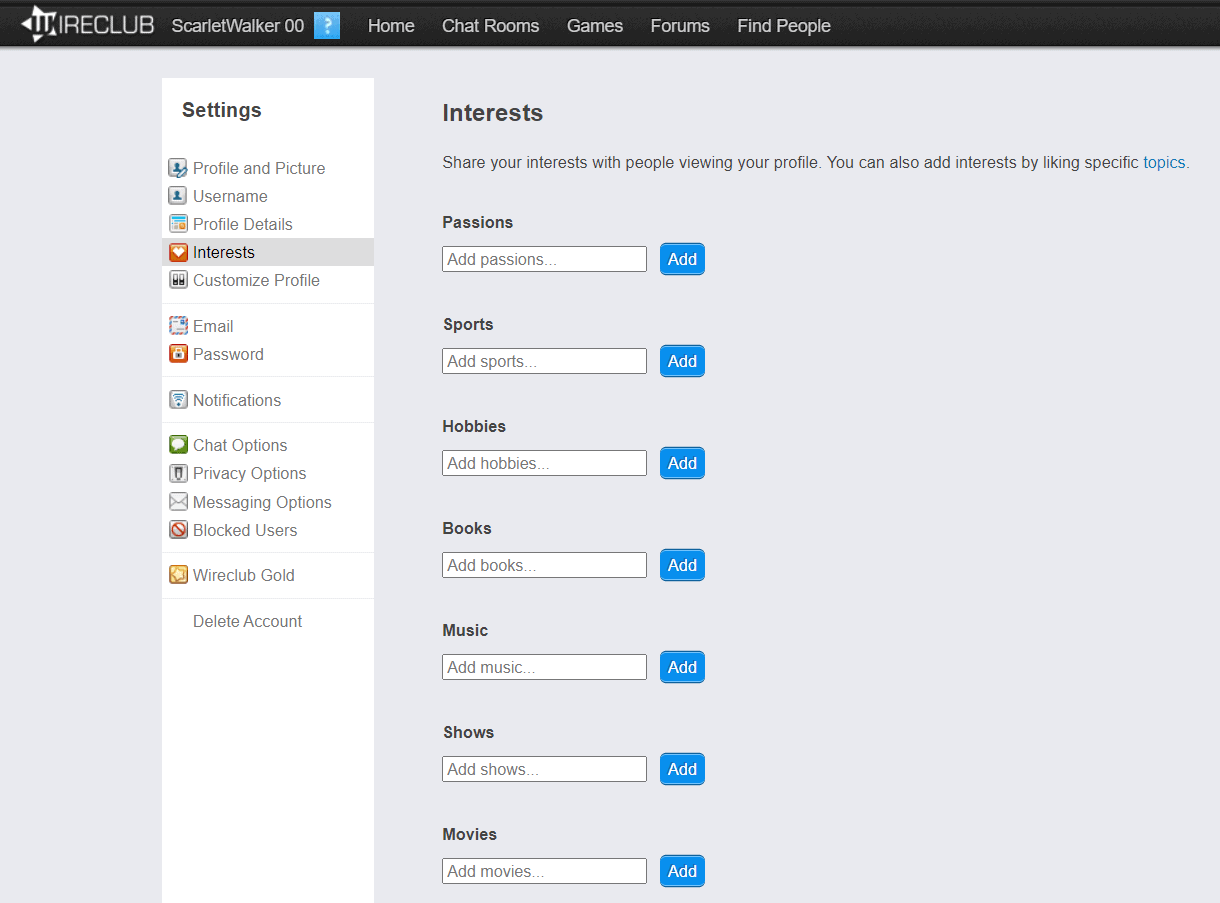 Among the subcategories, you will find passions, sports, hobbies, books, music, movies, games, food, and shows, and you can add as many of them as you want.
The next option is focused on the visual aspect of your profile, allowing you to select a pattern, change the color of the foreground and background, and similar.
Chatting with a wide community of people may be exciting, but not all of us are happy with everyone seeing our profile, reading our messages, and so on.
There are three possible options- anyone, only my friends and nobody, and you can set the following: who can contact you, who can view your profile, who can have private chat with you, who can view your blog or your pictures, and who can invite you to play games.
Moreover, you can opt-out from picture rankings if you want to.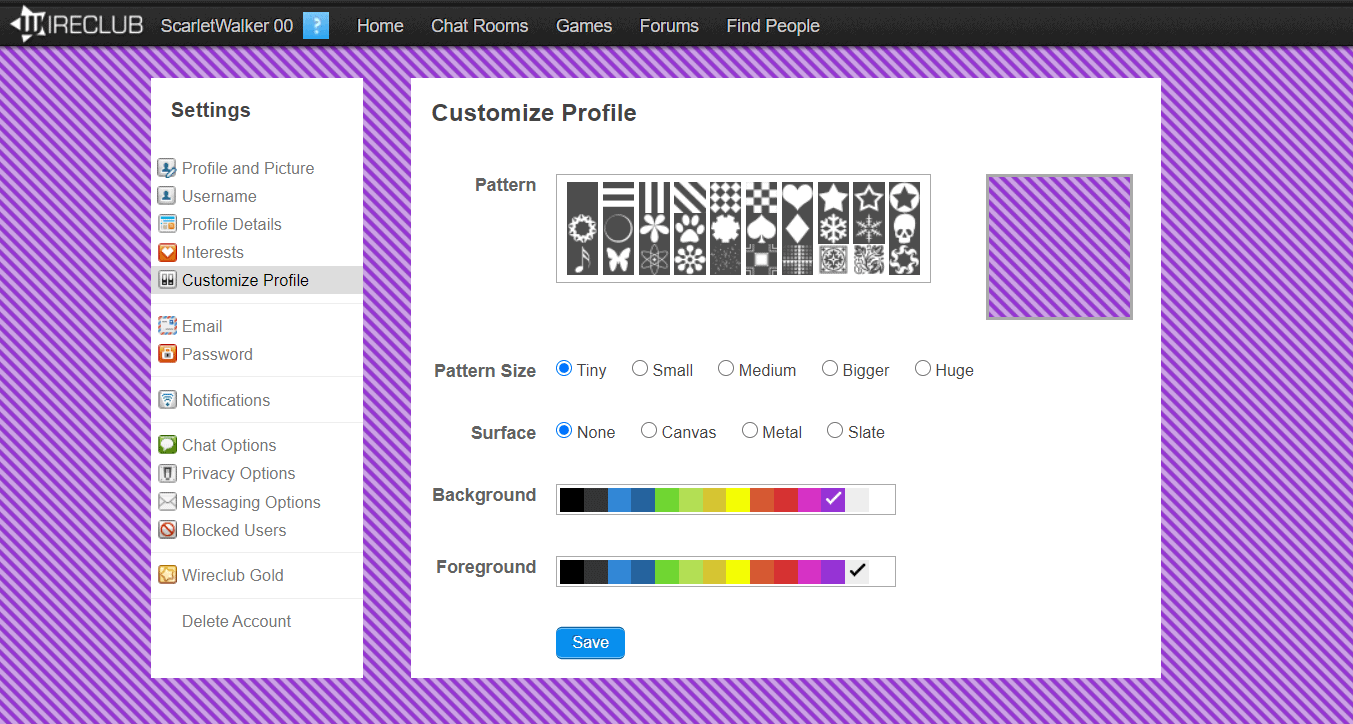 Furthermore, you are allowed to block or unblock users.
Not all of us have the same opinions on everything, no matter how many things in common we may have, and sometimes the discussion evolves into a fight.
On the other hand, some people will have rude requests, ask for nude photos, be offensive, and such people deserve to be blacklisted.
Feel free to report them to support team, and contribute to making Wireclub a better and cleaner place where people can truly enjoy.
While all these settings are included in the basic subscription, there's an upgraded version called Wireclub Gold.
Designed for the most dedicated users, it comes with the diversity of perks and additional features that significantly supercharge the overall experience.
Those who opt for this, gain access to versatile perks, such as:
20% Bonus Credits- these are earned when one completes a purchase and offer
Badge- which indicates that one has privileges ranking on this platform
Avatar decal- privileged subscribers can use this special option to make their profiles even more visible and gain more attention, as this is reserved for "Members Only"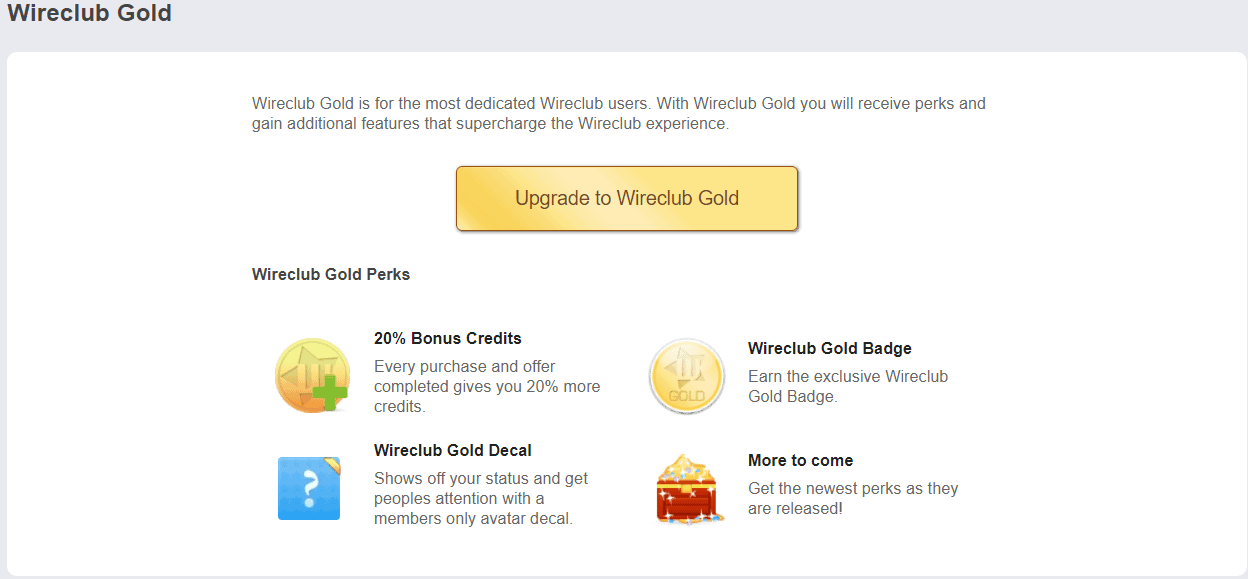 Of course, those who are paid subscribers will have access to all the upcoming perks which will be gradually released.
Aside from all the adjustments and modifications available on site, there's one thing I'd like to stress out.
Reading Terms and Conditions is an essential and integral part of all online activities- at least I believe it should be.
This platform is very clear on dos and don'ts and as long as one follows the instructions, the issues will be minimized.
Why do I mention this?
When people seek their partner online, they have a bigger dose of freedom, and they often do stuff they would never do in real life.
They tend to be more liberal with giving away their personal information, they use more provocative language that they would in real conversation, and they have no problems sending suggestive pics.
On the other hand, some people are terrified by this, and they don't feel comfortable acting like that.
This website has neatly-explained rules, and extensive protection measures, so follow them.
It's for your own and other people's good.
What else is found on this site?
First of all, the number of topics is impressive, indeed.
They are all structured into some main categories- fashion, parenting, business, cars, dating, philosophy, places, travel, work and many more.
There's also off-topic.
That's what you see when accessing the "Topics."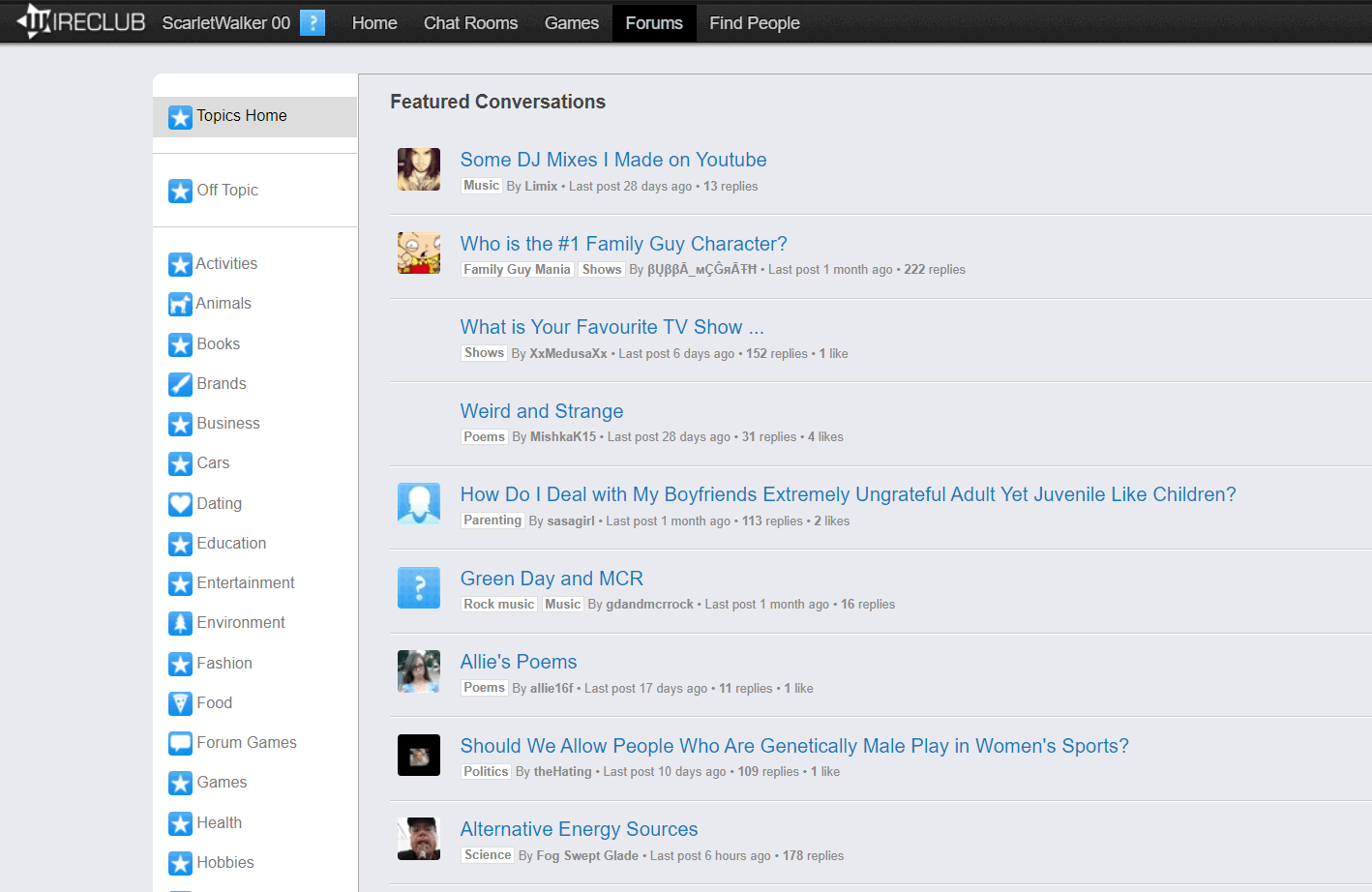 The next ones are "People" and "Places".
In the former one, you open a page that reminds a lot on a typical dating platform.
You are presented with profiles of various members, and you can add them as friends, have private chat with them, or send them messages or cards and give them a badge.
Profiles can be searched by name or e-mail.
When you access "Places", you can select either some of the most active countries or popular cities.
There are also "Chatrooms", where you can see the busiest and most discussed ones, as well as the number of participants.
Ease-of-use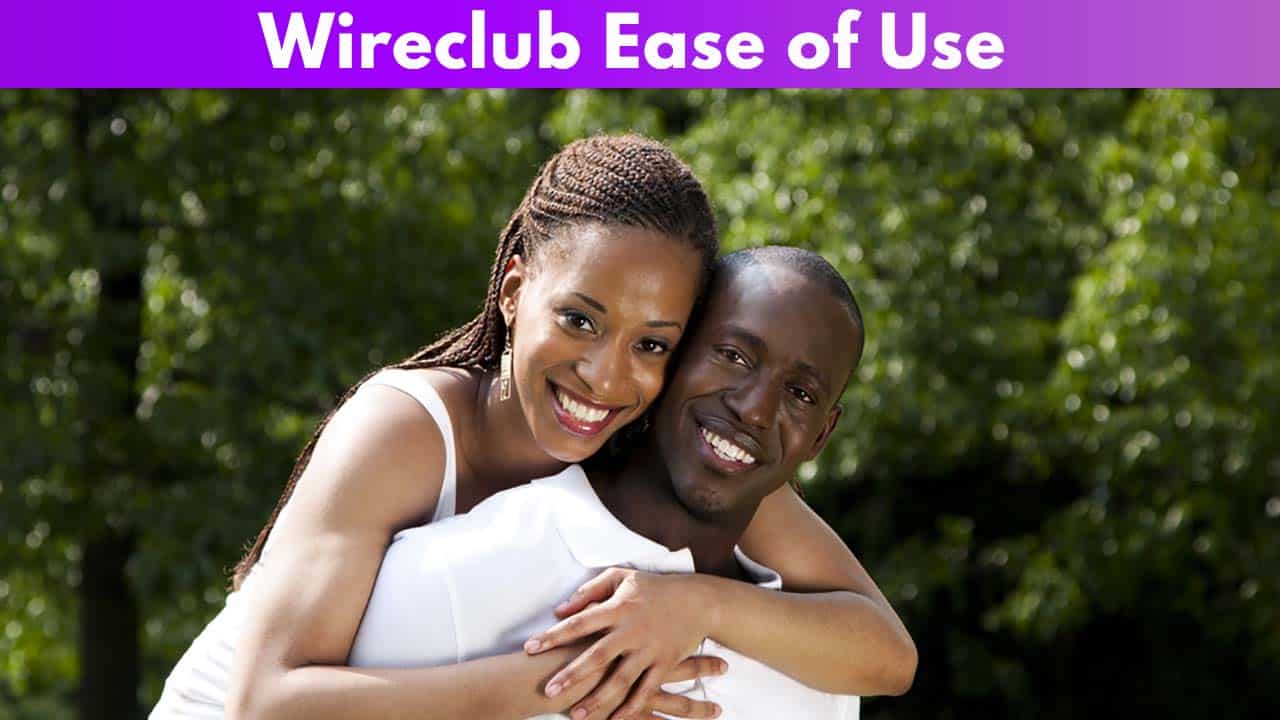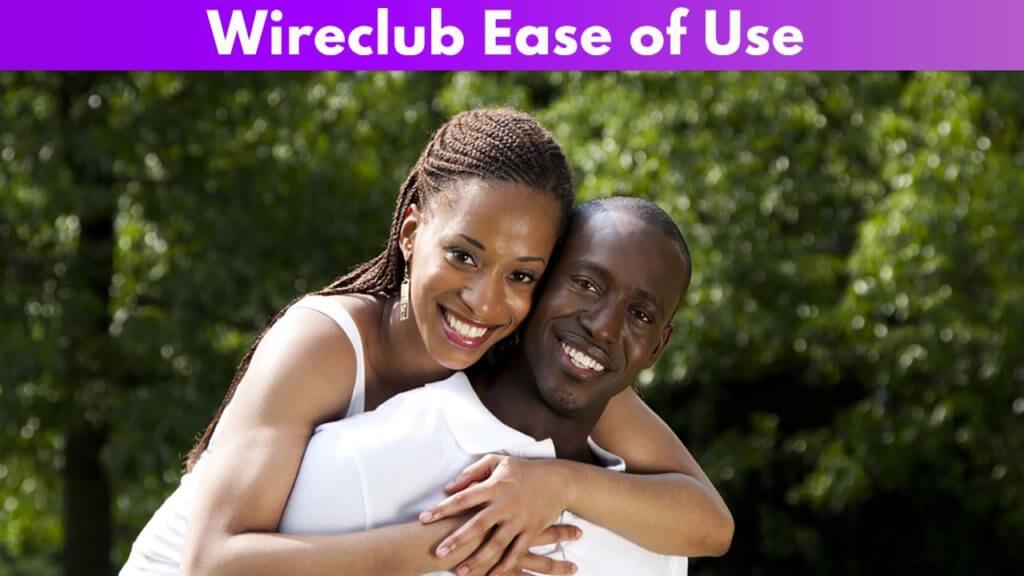 Becoming a member of this platform is a completely hassle-free process, as it requires a minimum of your time.
First of all, you need to have a valid e-mail address to create a profile.
Once you complete these fields, with e-mail and pass, you will be prompted to add several more information.
What you need is to choose a family-friendly username, pick your favorite color, wrote gender (male/female), and upload a pick.
There's also "Add optional stuff" where you can write your real name and last name, city (or some closest one), and write something about yourself.
This is the part you should pay special attention to, as that's what will make your profile distinctive and easier to get noticed.
It takes just a minute, and it can bring you lots in return.
After all, when a site is as busy as Wireclub, one must put all the efforts and use all the possible means to stand among the crowd.
In addition to this, there are some extra settings that can be of help when adjusting the profile.
None of these are mandatory, but the more equipped one's profile is, the higher the chances to attract more interesting people.
There are also some additional adjustments, which I've already presented to you in the previous section- Profile Details and Interests.
All these options and possibilities I've described come at no costs.
As you can see, you can have as many amusing conversations as you want, create as many chatrooms as you want- all that for free.
But, if you want to take your user experience to an even higher level, there's an upgraded version of the membership, dubbed Wireclub Gold.
Is Wireclub worth it?
It's a rather difficult question to answer, as it all depends on what one is looking for.
If friendly communication and ideas exchange is your major goal, then this platform is more than a perfect choice.
With so many active members and chatrooms, you will never have the feeling of loneliness.
On the other hand, if what you need is a committed partner, then this may not be the most ideal place to look for him/her.
It's simply because the platform's main focus is not online dating.
Pricing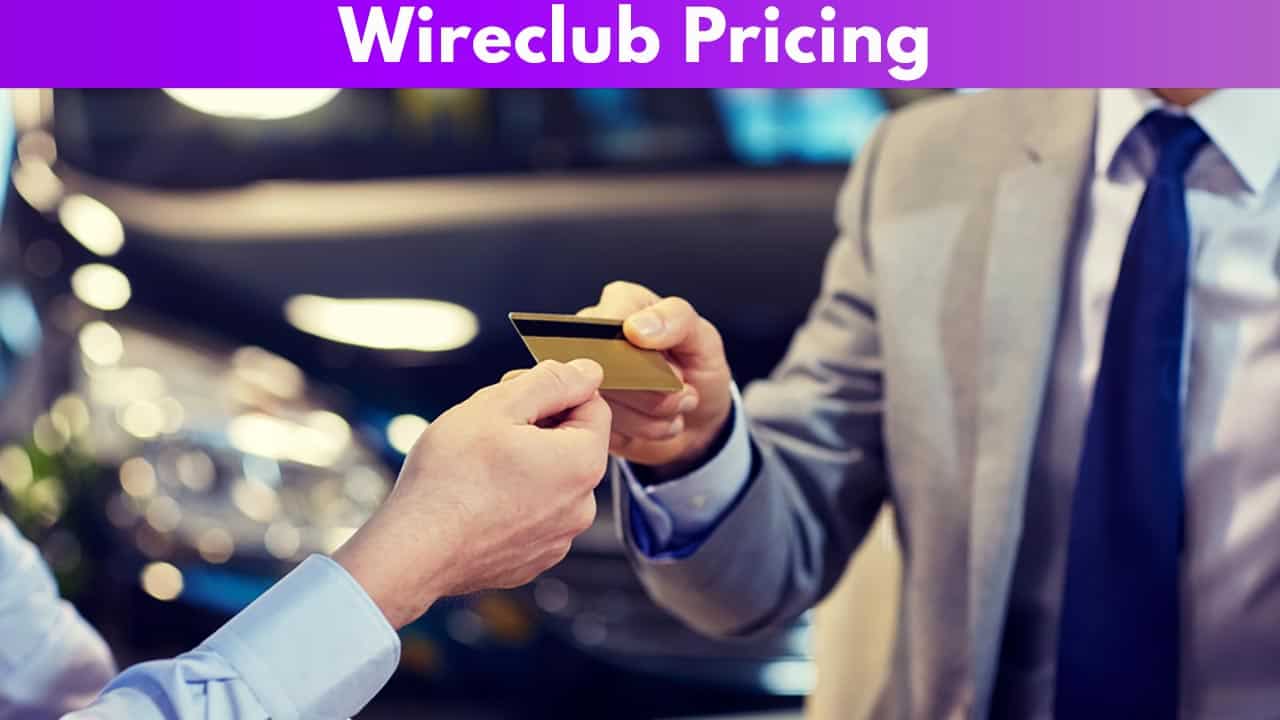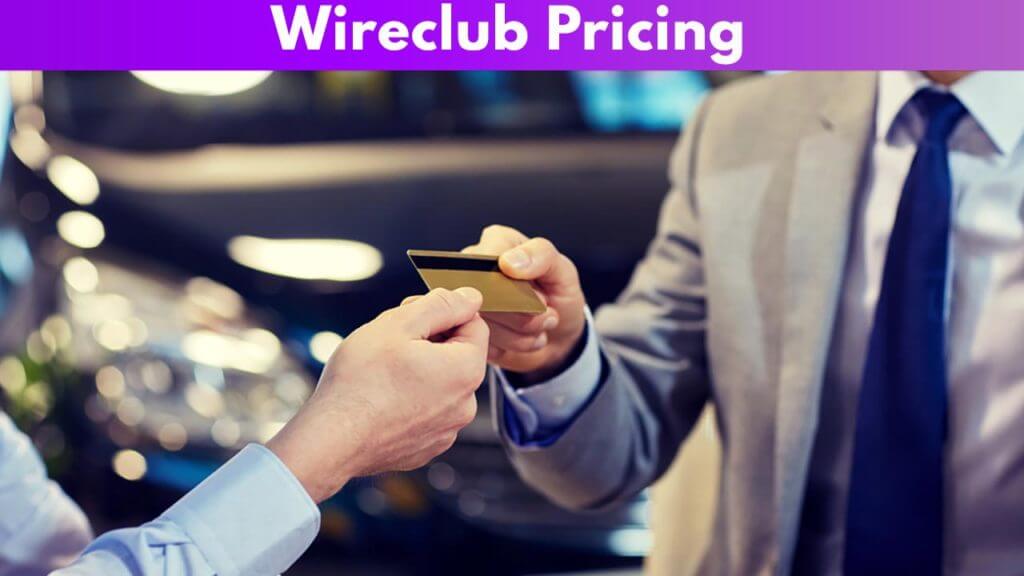 The time has come to check out Wireclub cost.
You can purchase "Credits" by using credit cards and Paypal.
For $5, one gets 600 credits, with 100 bonuses included.
For $10, one gets 1,575 credits, where 500 bonuses and 50 tickets are included.
For $20, one gets 3,400 credits, where 1,200 bonuses and 150 tickets are included, plus one month of Gold subscription.
For $50, one gets 8,550 credits, where 2,800 bonuses and 400 tickets are included, as well as 1 month of Gold Membership.
For $100, one gets 18,400 credits, where 6,400 bonuses and 900 tickets are included, plus two months of Gold subscription.
For $200, one gets 38,500 credits, where 14,000 bonuses and 200 tickets are included, plus two months of Gold membership.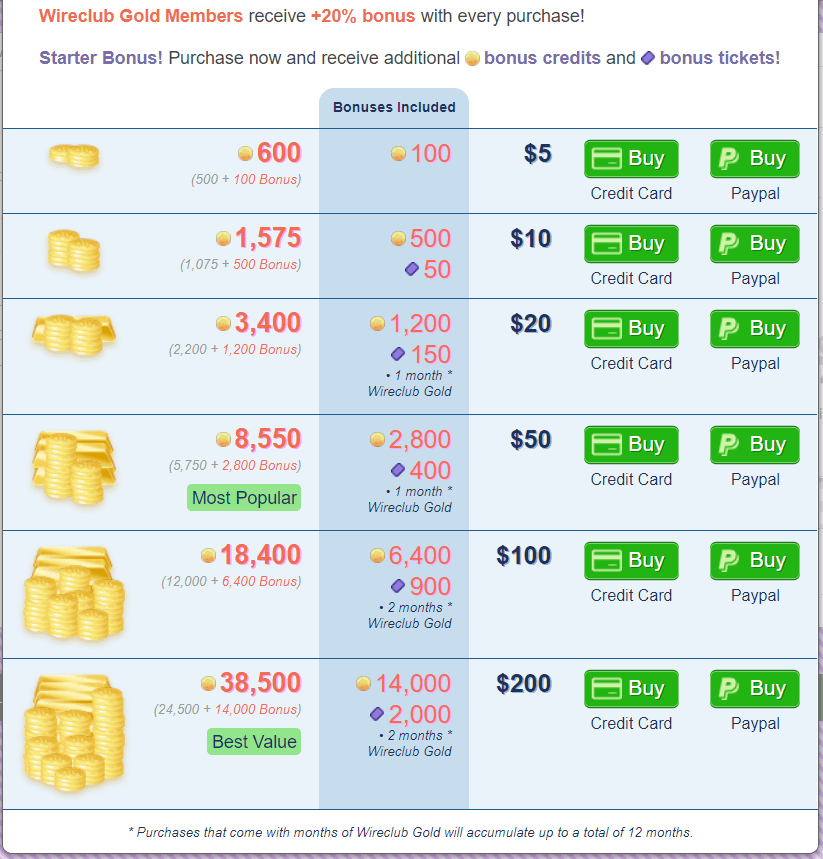 Does it pay off?
It's an eternal dilemma for all online dating platforms, but the answer is very simple.
To illustrate the best, I'll tell you what I usually do.
If I like how a certain platform works in its free mode, then I usually opt for, let's say a month or 3-month paid subscription, depending on the site.
It's more than an okay timeframe to evaluate the success and see how privileged membership works.
So, in this situation, I'd say third or fourth offer sound cool.
You won't invest a fortune and you will get the opportunity to see how upgraded membership works.
Conclusion and Overall Rating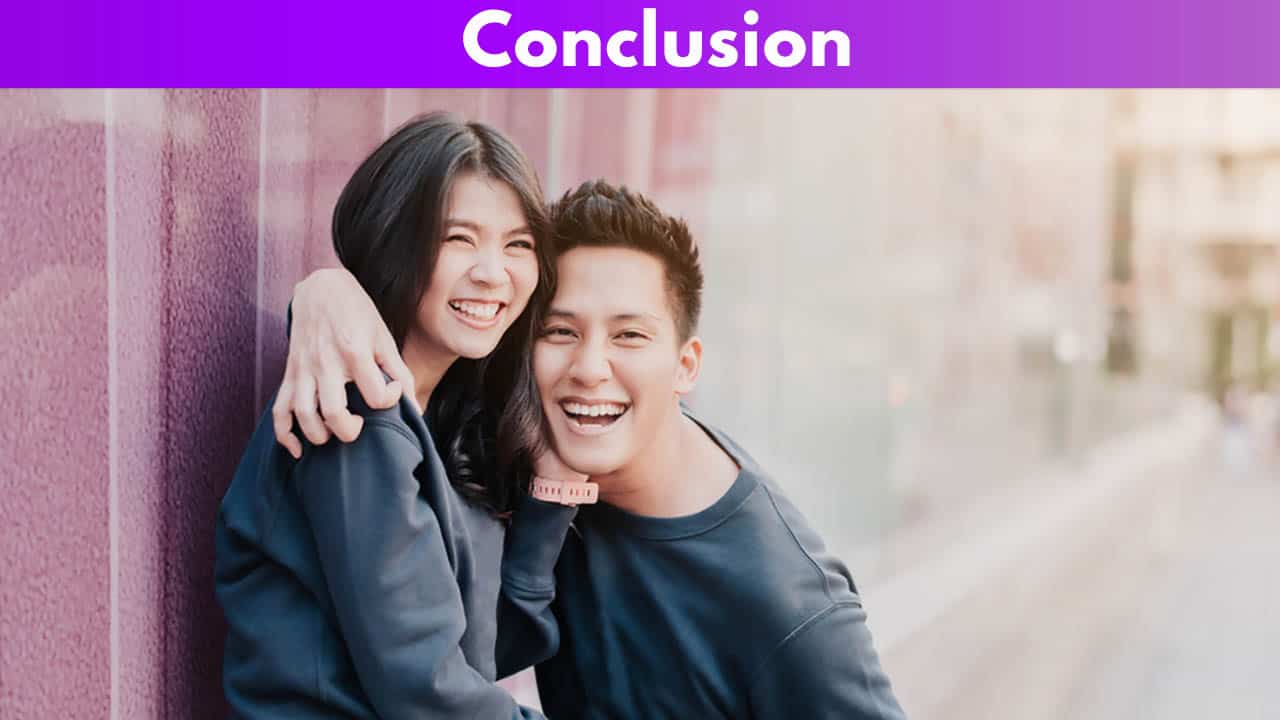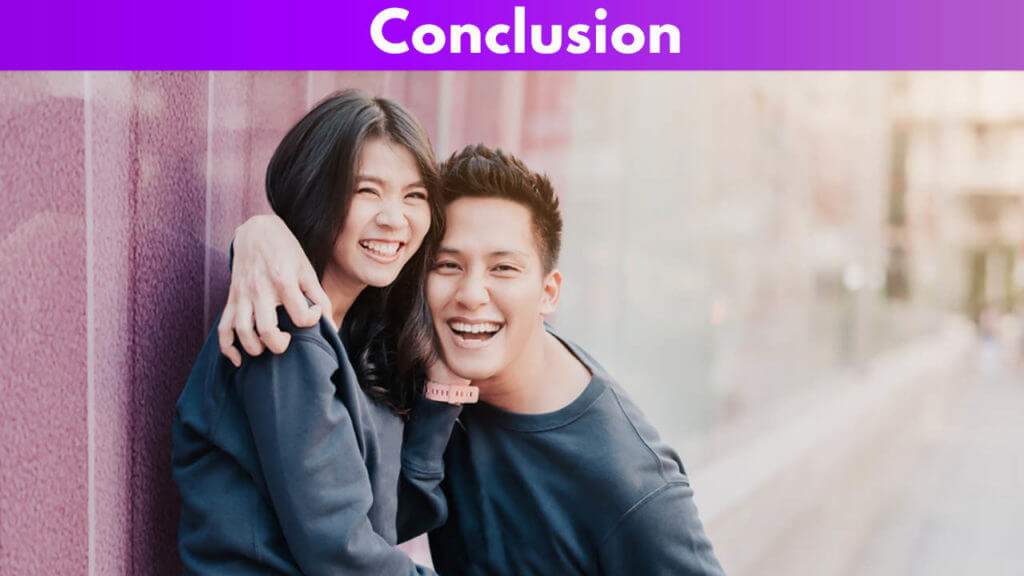 The impressive assortment of topics and numerous active chatrooms are the biggest virtues Wireclub possesses unlike a dating site, but other than that, there's nothing that makes this platform special.
With the average score of 3.25, this may be a perfect place to have a fantastic convo with other people, but not the best one to seek your partner.
What's, in your opinion, the best thing about Wireclub?
Share your thoughts with us in the comment section below!
Frequently Asked Questions