Welcome to an insightful review of the first site where mindfulness and matchmaking coexist in perfect harmony.
Greenlighted by several renowned portals such as the Forbes, NBC News, Elephant, and many more, MeetMindful takes dating to a completely new level.
If you want to find out some details about demographic makeup, special features, ease of use, navigation, prices, and much more- keep reading!
Is your dating app giving you the best chance for success?
Make sure to take our online dating site/app quiz to find out.
People who follow our dating site suggestions have on average 2 more dates per month.
MeetMindful Review in Video Form
Audio (podcast) form for those of you on the go
Ratings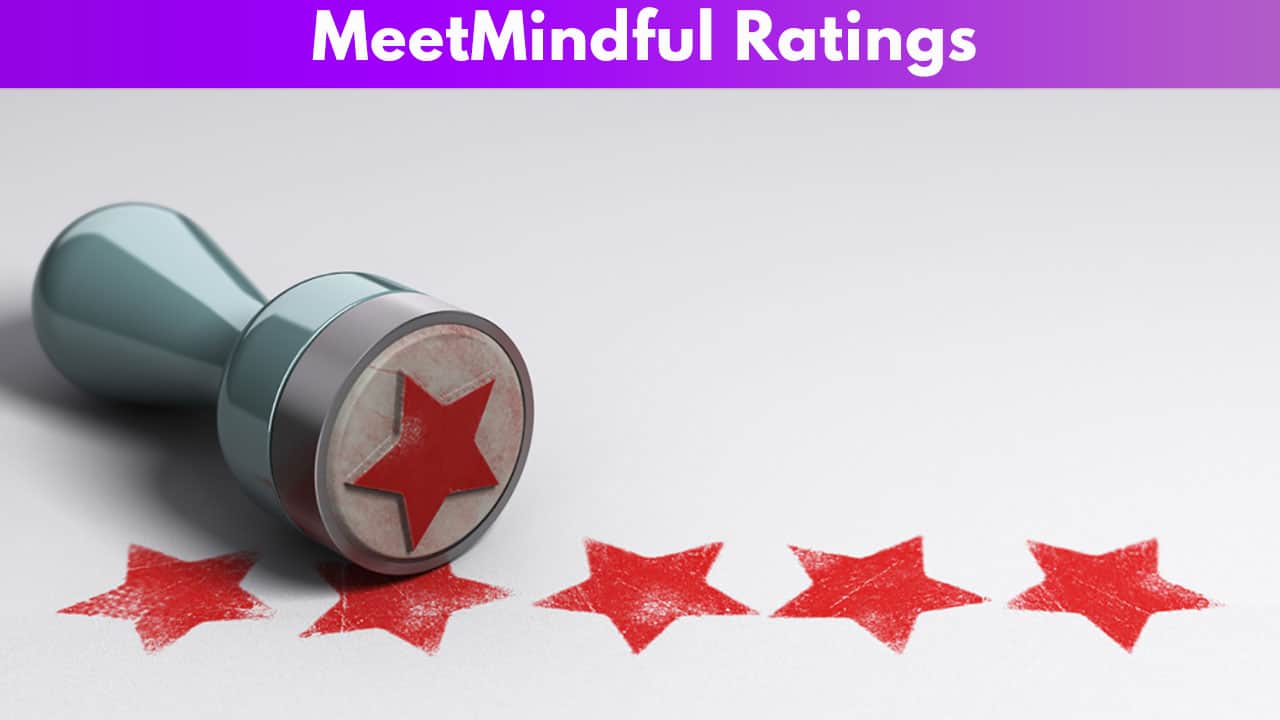 Effectiveness 3/5
Features 4/5
Ease-of-use 5/5
Price 3/5
Pros and cons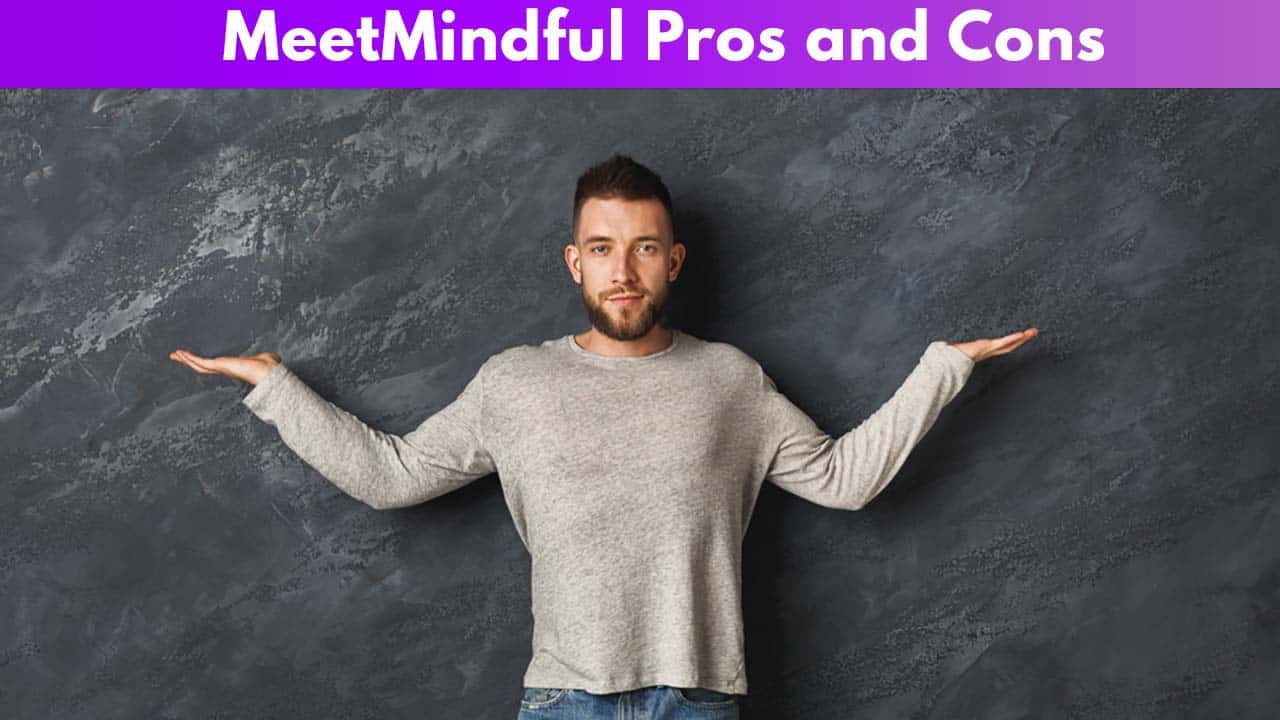 Pros
A community of like-minded members
Suitable for looking for both friendship and relationship
Registration can be done via Fb and all information and pictures synced with this network as well
The site is equipped with versatile search filters
Detailed and well-arranged profiles
Profile pics visible to all users at no costs
Free downloadable apps for Android and iOS devices
Reasonable prices for upgraded services
Numerous useful articles
Cons
Occasional bugs and glitches when accessing this platform via an app
Payments are non-refundable, as iOS doesn't come with options to cancel or edit any in-app purchase
Customer support is not always around the clock
No FAQ section
Who is it for/demographic makeup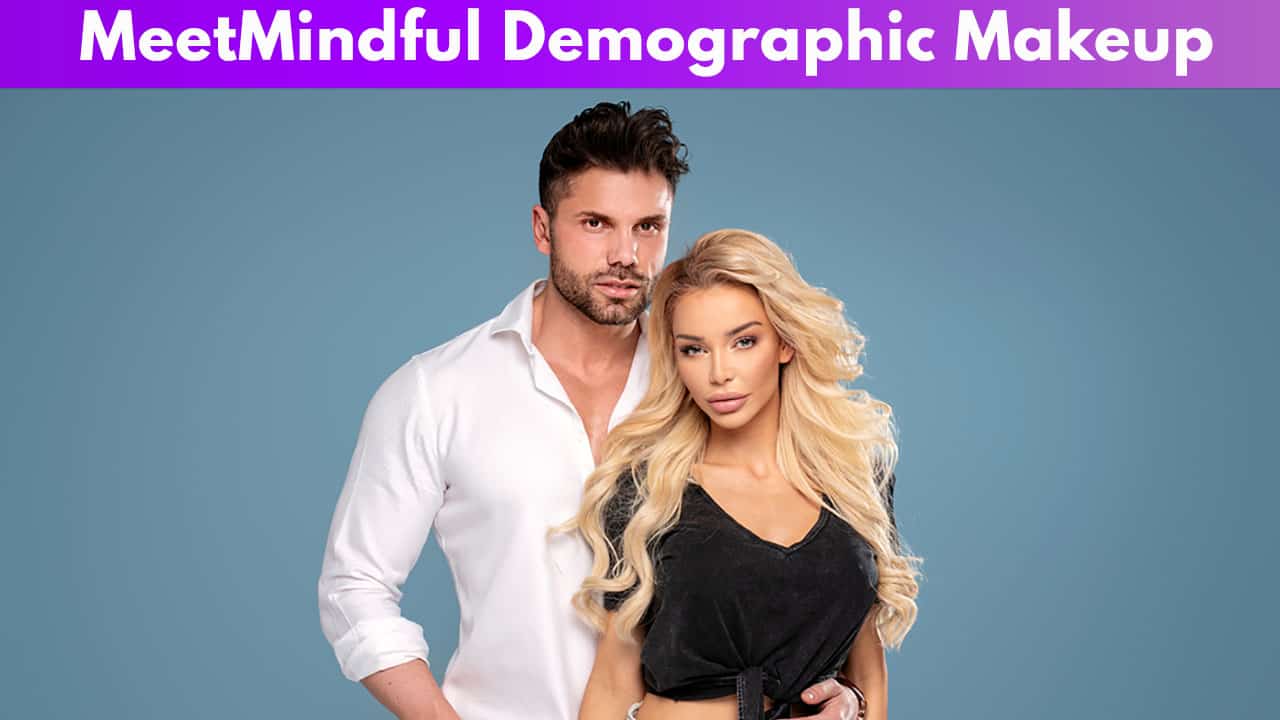 If things are to judge by numbers and newest stats we checked, the majority of visitors on this platform comes from the United States 78.35% of them, while the United Kingdom takes the second place with 3.18% (quite a gap!).
Canada is the next one with 2.65%, while India takes fourth place with 1.99% and Australia is the fifth one with 1.45%.
From the social networks' perspective, Facebook leads with 73.89%, while Instagram takes second place with 12.73%.
Reddit is the third, with 9.78%, followed by YouTube with 2.30% and Pinterest with 1.29%.
OFL exclusive offers - Check all of them

"Serious Relationships"
"Discreet Hookups"
"Best Course"
"Quick Flings"
"Normal Hookups"
"Our Quiz"
The predominant number of users are female clients, and a vast number of members are between 25 and 34.
All things taken into consideration, the app is extremely popular in the US, that's for sure, and if you live in a big city, chances are way better.
Being mindful-oriented website, don't expect to find hookups, as people who visit this platform are interested in some other values.
Of course, it doesn't mean it's crowded with profiles of 65+ who have finally found and discovered the meaning of life.
Quite the opposite!
It's full of young people seeking someone who is in the process of self-improvement, looking for some deeper meaning.
It's always easier when this quest is done in a good company, and that's precisely the target group of people visiting this site.
Effectiveness
Even the interface of the website indicates that simplicity is their way to go.
No distracting details, the colors are quite smooth and calming, the entire atmosphere looks relaxed, with plenty of positive vibrations.
That is, you will agree, the very essence of mindful living.
But the definition of mindful differs from one person to another, which is why the site aims to connect those who have several criteria in common.
A committed relationship is not the only thing you can look on this platform, it can be a friendship as well, as long as both of you are looking for a mindful mate.
In other words, those looking for hook-ups or casual encounters, one-night stands, and similar won't find that on this site.
Even though one gets suggestions quite quickly, those are mostly people looking for a deeper connection.
From that point of view, it can be seen as rather effective in the field, as there aren't many dedicated websites which are specialized in mindful dating.
However, the list of features is a bit modest.
While analyzing various dating sites, I encountered some mini-games, questionnaires, and similar, which add another layer to an already interesting and dynamic world of online dating.
Some of these would make an excellent addition to the whole idea.
Yes, those filters are awesome, there's no doubt, but I'm talking some extra perks.
In terms of prices, it's fairly reasonable, and I think it's great that there's a weekly membership, so that one can test it without being obliged to spend months tied to an app without knowing its success rate.
However, while searching the web here and there, I encountered some negative comments regarding the cancelation of paid membership.
Some people reported the platform continued to charge the services by auto-renewing the membership, even though they were clearly not using the services.
When getting in touch with the support team to fix it, they hit the wall. Of silence.
If these are true, that's a bad reputation for a website that promotes some honest and deep values.
Also, there are some negative comments related to apps for portable devices.
We all know that people use mobile gadgets for both business and fun, all of us spend a considerable amount of time in these portable digital universes.
Therefore, top-quality service is not something optional, it's a must.
Sadly, consumers have said that there are frequent freezes, and too many bugs and glitches.
Provided that those are fixed, it could be more than a decent app (for both Android and iOS), as the interface is quite similar to its desktop counterpart- simple to navigate.
Key features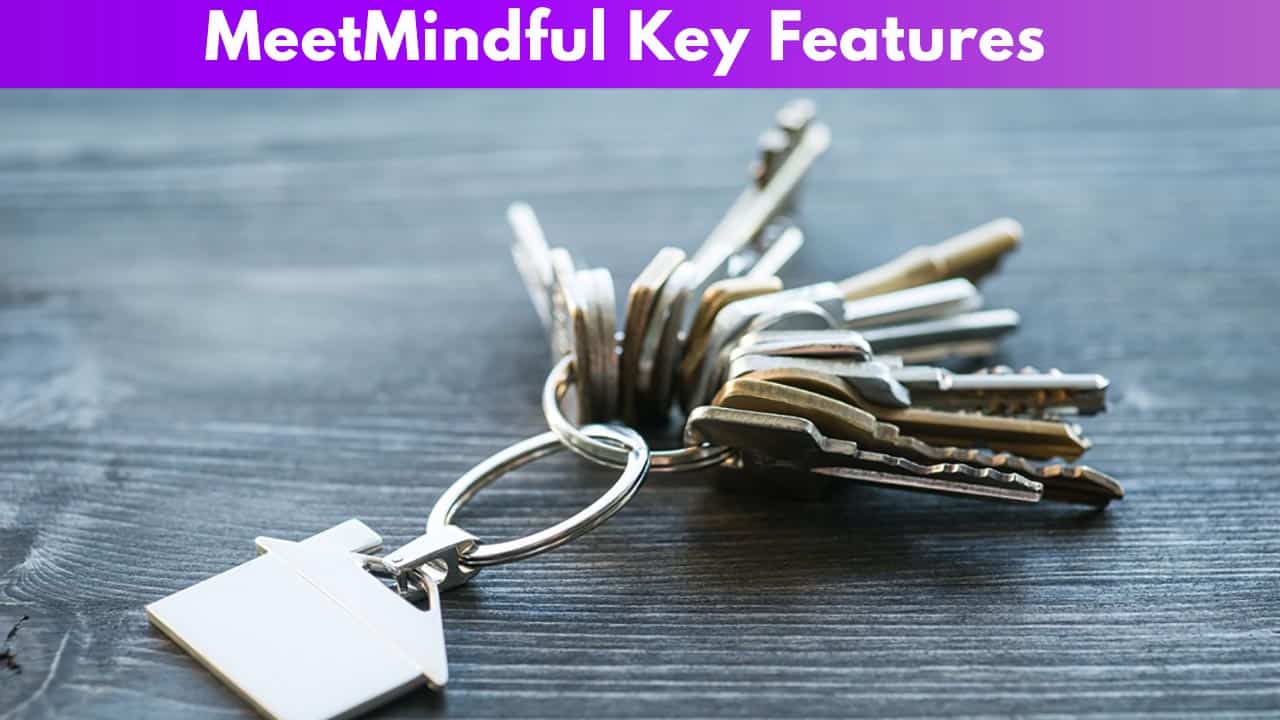 When a platform is a relatively new one, such as the case with Meet Mindful, people are often skeptical about whether it's worth paying or not.
That's why free membership is an excellent option to get a rough picture of what a certain site offers, how functional it is, and whether it caters to your needs.
What does this one offer as a part of basic membership?
You can join the website, complete and edit the profile, upload the pics, use up to 3 likes a day and receive up to 10 suggestions daily.
So far so good, but there's more.
You can implement basic search filters, have message connections, see "my likes".
Moreover, you can access their amazing base with so many useful and helpful articles on various topics.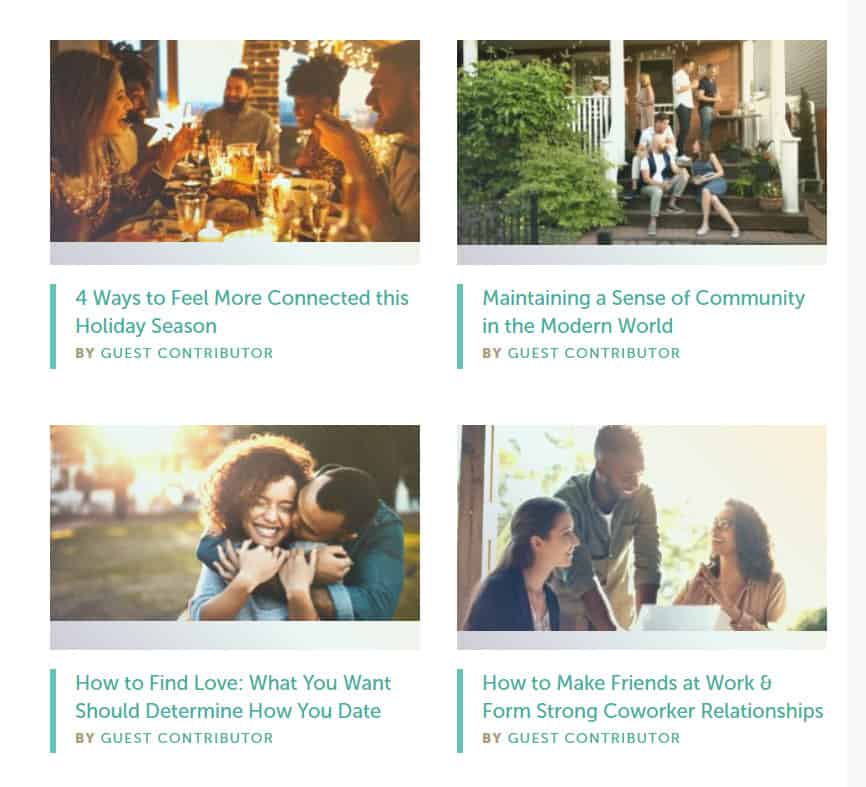 In the section where Matching Settings are displayed, you can set your location, and adjust the browsing distance up to 30 miles, state who are you looking for, and determine the age range.
These options are included in the basic set of features and incur no costs.
Exploring the site, you can encountered 'mutual likes'.
Those are, as you may assume, people who have mutually liked each other- if a send like to XY and XY sends me a like back, that's mutual likes!
Such matches are located in the connection tab, and such users can send each other messages for free.
So, when suggestions are given to you, what can you do?
Tinder has its swiping thing, while this platform offers an X button.
When you are exploring the matches, it's located below the screen.
If you are not interested in the suggested person, click "pass".
I can hear you asking what happens if you realize that you ARE interested, but you accidentally clicked "pass", is there a way back?
Yes, but the option to reverse is something you get when opting for a paid subscription.
On the other hand, premium membership comes with a significantly improved range of options, allowing you to adjust the height range, religion, children, new users, etc.
You can also select those with more than one photo, those with complete profiles, the ones which wrote info about diet, education, and many others.
In case basic membership gave you the impression that the site is precisely what you are looking for, then proceeding to a paid subscription is more than a logical step.
Although location is one of the crucial things if you are interested in scheduling a date with your match ASAP, you are not bound to stick to the one you listed when creating a profile.
If you want to your location, there are two options to do so on this platform:
1. When in the Settings, find the 'Edit' button. Once you click on it, look for the 'Account' where the option to modify your location will be displayed. Change it.
2. The other way is to visit the Discover page and find the filter which allows you to adjust the location to the preferred one. As simple as that!
What are the premium features displayed on site?
The very best of the bests include an unlimited number of matches, and likes per day, as well as the option to chat with any user.
You can also specify the preferences to the tiniest details, view many profiles at once with Browse Mode, and sneak peek into the list of members who liked you.
In addition to this, you gain access to private mode, and you can see other premium members.
Good thing is that the upgraded membership gives you the status of prioritized in terms of customer support- you can skip the line and be the first one to get in touch with the customer assistance team.
Let's take a closer look at those special options, reserved from premium clients only, and explain them a bit closer:
1. Advanced Search Filters
For a platform that relies on a mindful way of living, it was more or less expected to come up with various options and filters to specify the searching preferences.
The more of those you use when creating an account, the better are the chances to find yourself a cool match.
Of course, if you are not quite okay with giving away the info regarding drugs, or alcohol, that's okay, you can start with several for the beginning and add more gradually.
2. See Who's Premium
It's not just a matter of revealing who paid for membership, it's about some perks which come along as well.
Thanks to this option, you will be able to get in touch with some of the likes from your list.
If you send a message to such users, they will be able to respond.
This works even when you are not matched with each other.
That's so cool, it gives you the chance to create some connection with that person and find out more about him/her.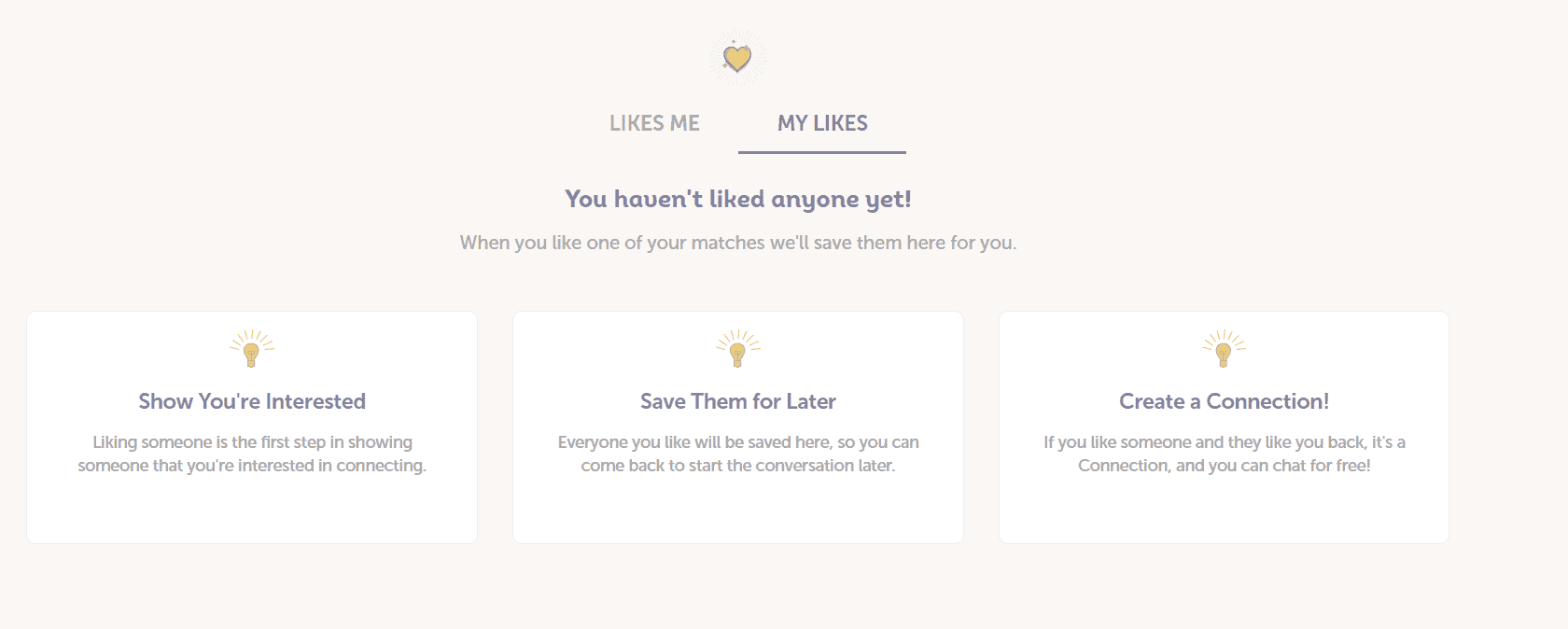 3. Chat with Anyone
When the team says "Anyone", they literally mean it.
When you have a status of an upgraded user, you can send messages even to users you haven't matched with yet.
Moreover, you can send them even to those you haven't liked yet.
4. Browse Mode
Thanks to this option, you can view more profiles at once.
In case you encounter one which you think is okay but aren't sure, you can save it and decide later.
Such profile (or profiles) will be saved on this page.
5. Private Mode/ Hide My Profile
This option allows you to go private, and prevent other members from discovering you.
But, users you've already liked, messaged, and the ones who have liked you will still be able to see you.
The option comes in handy if you are interested in taking a break, or are in communication with someone, and you believe things are heading in the right direction.
Ease-of-use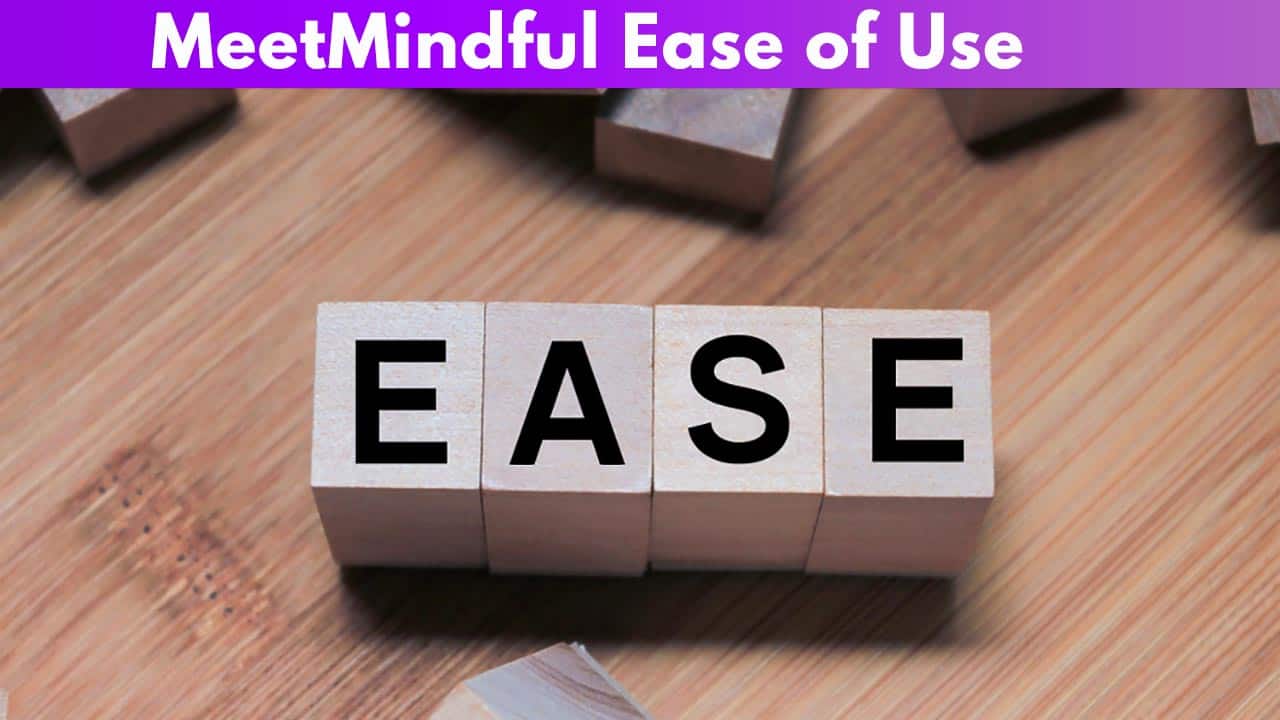 When creating a profile, one should spend a bit more time to complete it well and make it look attractive and well-equipped.
Although numerous information is required, the sole purpose of them is to create an as better picture of a person as possible.
The data you input when registering is divided into the following three groups:
Account- This part of the site represents the section where a member (you!) write all the basics about yourself.
This includes data such as name, location, birth date, identity, and who are you looking to meet.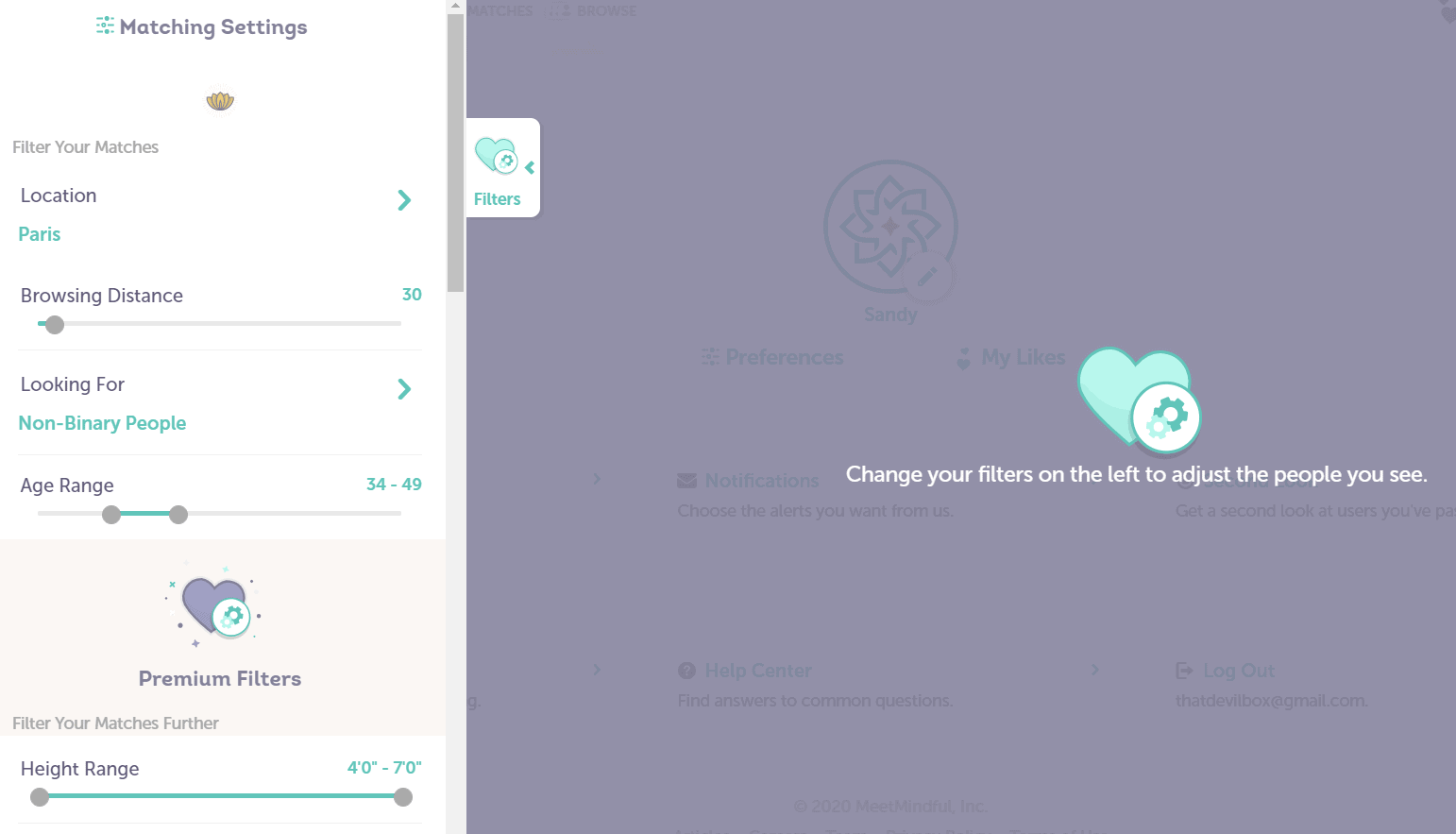 Surface – This section serves to expand the profile and add something specific about yourself, something that differs you from the rest of the community.
In this corner, you can write information regarding occupation, height, religion, children, zodiac, enneagram, diet, cigarettes, drugs, alcohol, exercise, and education.
Do note that none of these is mandatory, but the more the info, the higher are the chances to match with someone interested in the same things as you are.
Depth – The final layer of profile creation is this specific section, where one can write his/ her own opinions, and attitudes on living mindfully.
This is the section where you can write how would friends describe him/her, which words would you use to describe yourself, what you like to do in your free time, what are you curious to explore, what are you most passionate about, what are deal breakers for you and much more.
What about joining in, is it complicated?
To register on the site, one of the ways is to connect via your Facebook profile, which is a faster and less complicated way.
But, if you are truly into finding someone on this platform, I suggest opting a bit longer, but more thorough registration process.
What you need is a valid e-mail address and some time to complete it well.
You see, the site gives you the possibility to write something about yourself, there are spaces where you can express much more than just yes/no.
Those are essay-type questions, so be as creative as you can.
That's what makes this site so special, the given chance to write something about yourself in your words.
When registering you have the possibility to upload up to 6 pics, which is more than enough to have a well-rounded profile, along with all the personal info.
Good thing is that you can edit the profile at any time you want, apply some additional filter in case you haven't used all of them, and so on.
Again, you don't have to write any of those, but when someone from the other side of the computer is faced with your empty profile and someone else's fully-equipped, which one do you think will be more attractive?
That's right!
It may take a bit to complete it, but consider that time a smart investment.
Pricing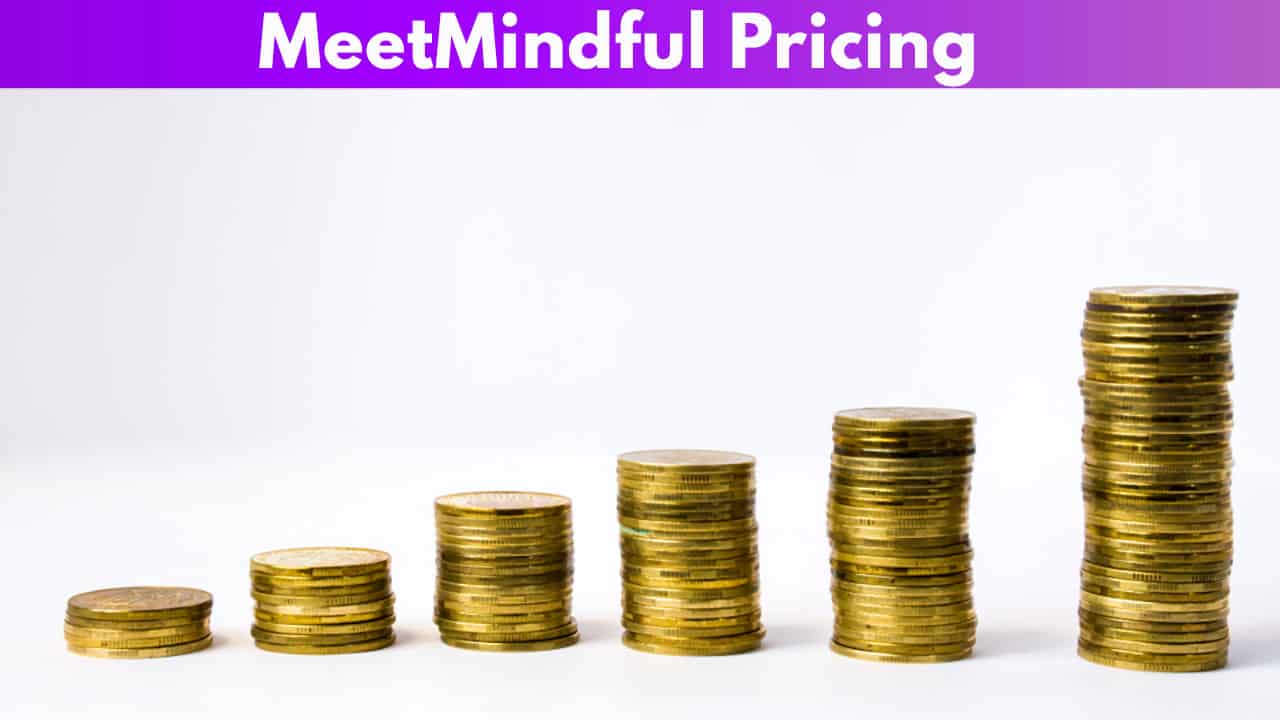 When you enter the great big world of online dating, you will find many websites advertising as free, but that's rarely true.
You get plenty of options at no cost, but some special features are reserved for premium users only.
A different thing about this platform is that it is not advertised as free, because their main focus is to promote mindful connections.
That's why these upgraded services come at some quite reasonable and average prices.
Here's how much the subscription costs:
Those who opt for a weekly upgrade will have to pay 14.00 USD for one week
A monthly membership costs 29.00 USD if paid for one month only
Members who decide to pay 3 months in advance will have to pay 49.00 USD for that period, meaning there's a discount- each month costs 16.33 USD
Those who choose six-month upgrade will have an even better discount of 13.17 USD per month, which means a total cost for this period will be 79.00 USD
Conclusion and Overall Rating based on Meetmindful Review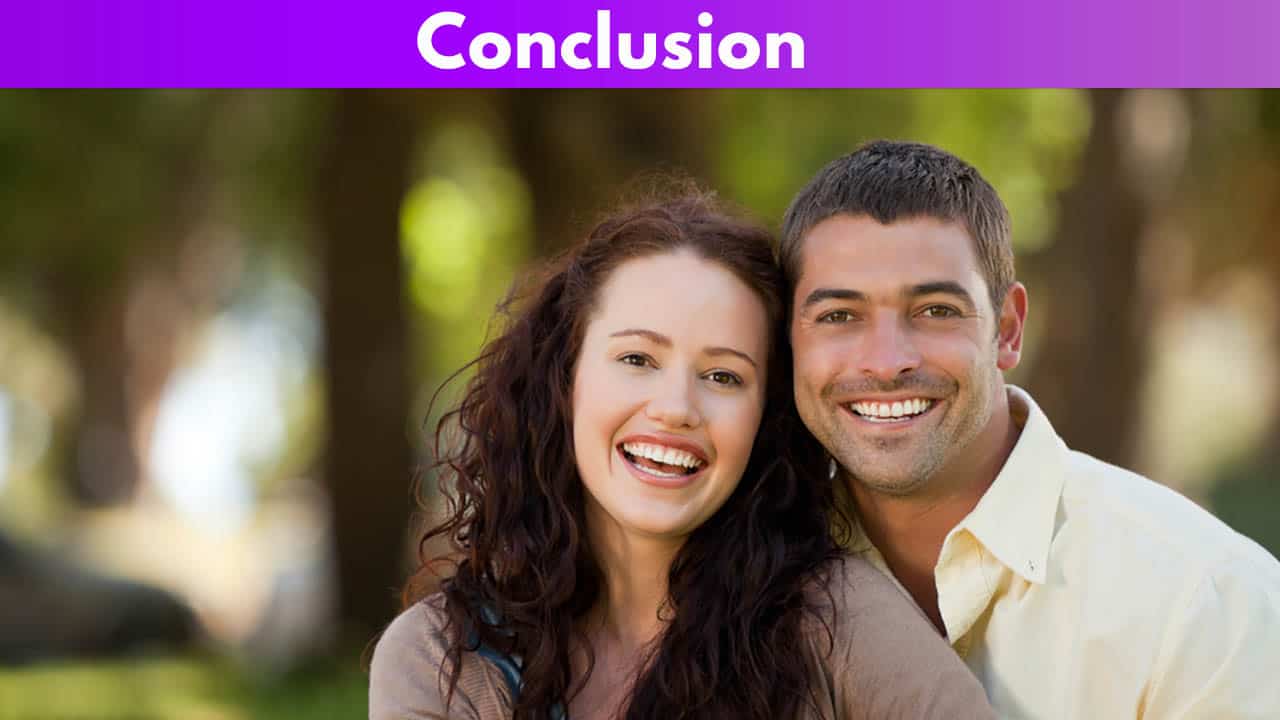 When taking all the pluses and minuses into account, MeetMindful gets a final score of 3.75.
It's somewhere in the middle, and from a point of view of a regular user, it's nothing spectacular but the idea and all the filters are quite cool.
Which special feature do you think would make MeetMindful even better?
Share your ideas with me and the readers in the comment section below.
Frequently asked questions