In this text, we will review Hily – one of the newest and yet one of the most used dating apps after Tinder in 2019 and 2020.
In spite of being around for only about 2 and a half years, it is already in the top 5 list of most downloaded dating apps with over 15 million users.
With young people in mind, Hily provides for a quick, safe, and fun way for online dating.
Let's start right away with the Hily Review.
OFL Top Recommendations based on 100,000+ Survey

"Serious Relationships"
"Discreet Hookups"
"Best Course for Men"
"Quick Flings"
"Normal Hookups"
"Our Quiz"
Is your dating app giving you the best chance for success?
Make sure to take our online dating site/app quiz to find out.
People who follow our dating site suggestions have on average 2 more dates per month.
Hily Review in Video Form
Audio (podcast) form for those of you on the go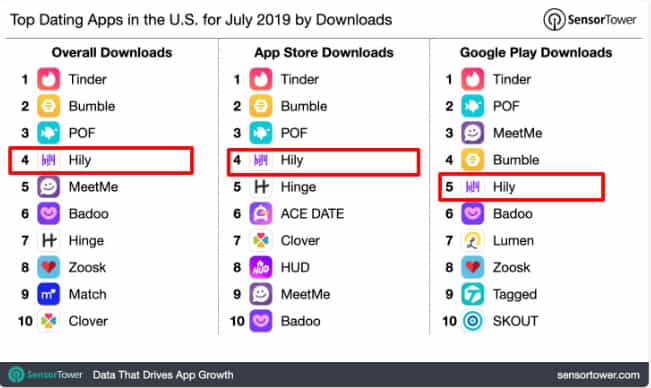 Pros:
Profile verification is required which ensures there are no catfishing and fake profiles.
Likes are not limited.
Lots of attractive features.
In-app currency that lets you try premium content without actually paying for them.
Cons:
The cancelation process is confusing and complicated as deemed by the users.
Anyone can send you messages.
You are automatically charged for the subscription unless you cancel.
Ratings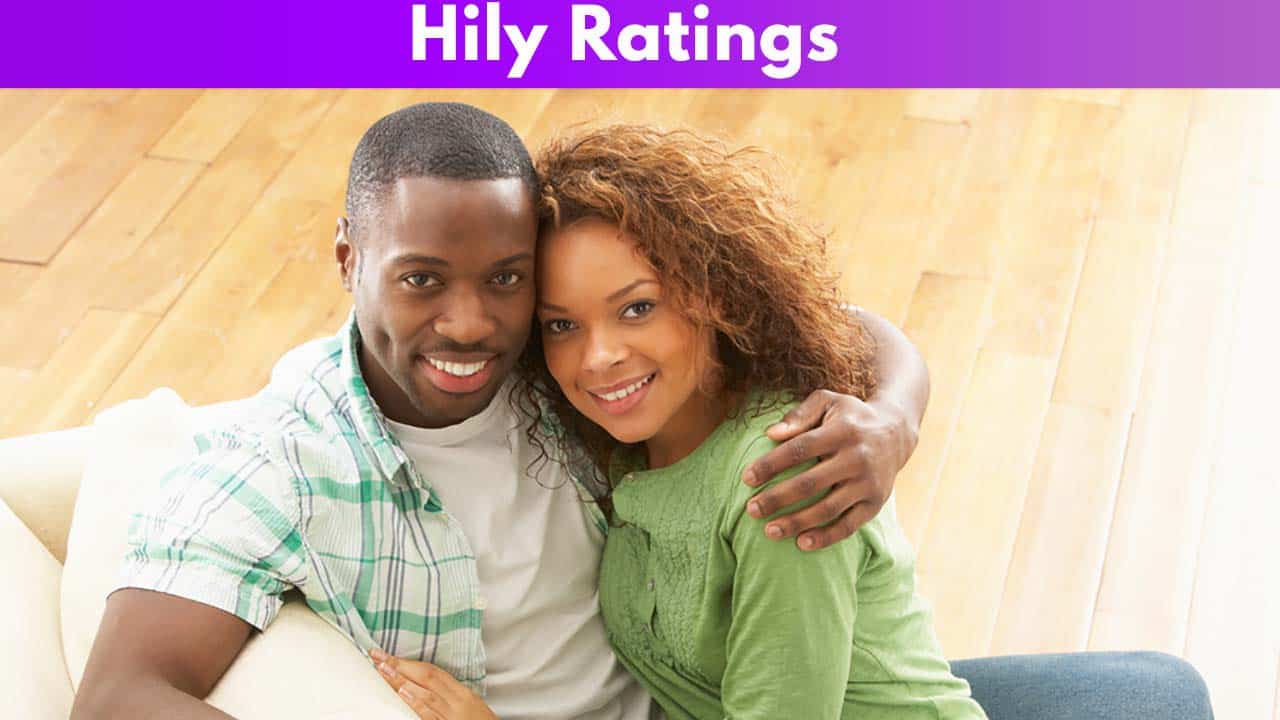 Effectiveness – 4/5
Price – 3/5
Ease-of-use – 4/5
Features – 5/5
Who is it for/demographic makeup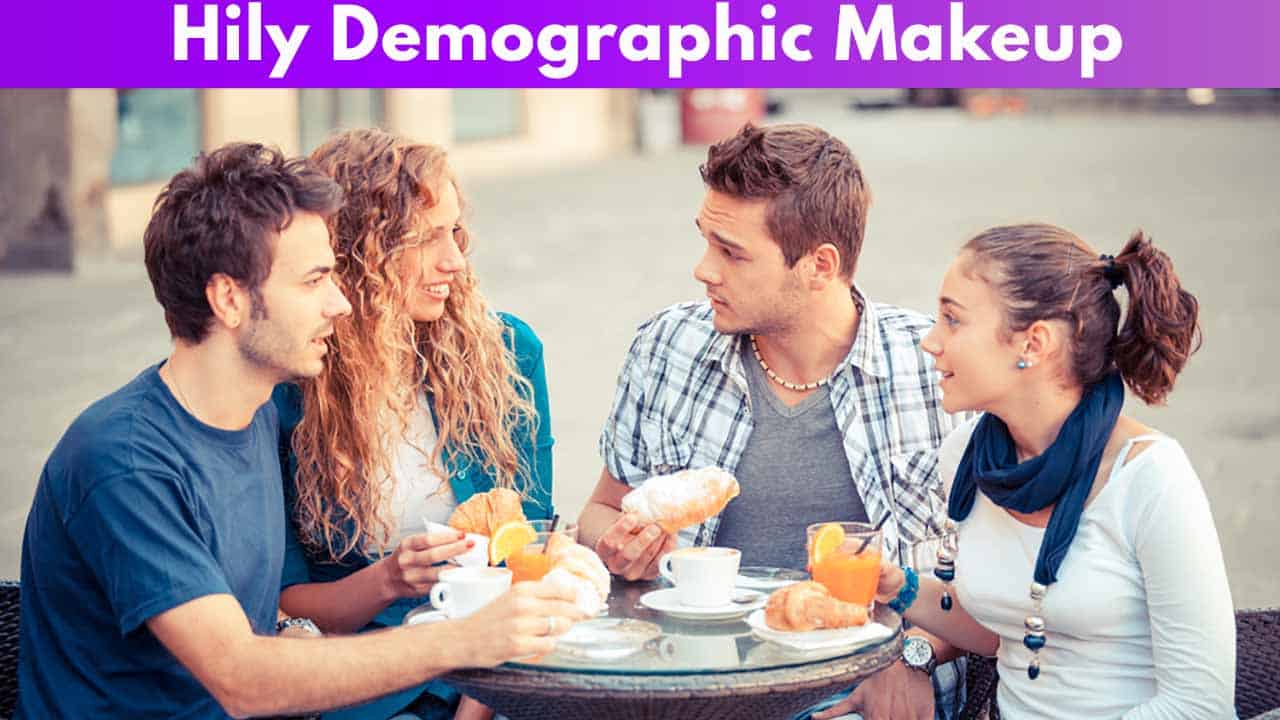 When it comes to the demographics of the app, Hily targets single people over 18.
If you are between 18 and 35 Hily is great for you since the majority of members belong to this age group, and when you are specifying the age group you prefer you get two options 18-25 and 26+, which suggests that the app aims at a younger population of singles.
If you are over 35 there is still a chance for you to find your place in the app and have some fun of your own, you are 26+ after all, aren't you?
Hily aims at single people of any sexual orientation who are interested in anything from casual dating to marriage, including options like chatting, and finding new friends.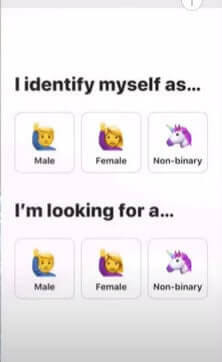 Hopefully, everyone on the app is actually single, there is no way of checking that for real, before you start talking and before you agree to go on a date.
The similarities with social media give the impression that the app is perfect for modern, tech-savvy, young people on-the-go.
When it comes to the male to female ratio, it seemed like there are more girls on the app but the search was not definite. Although, when compared, the girls have more overall success (more matches and likes).
Effectiveness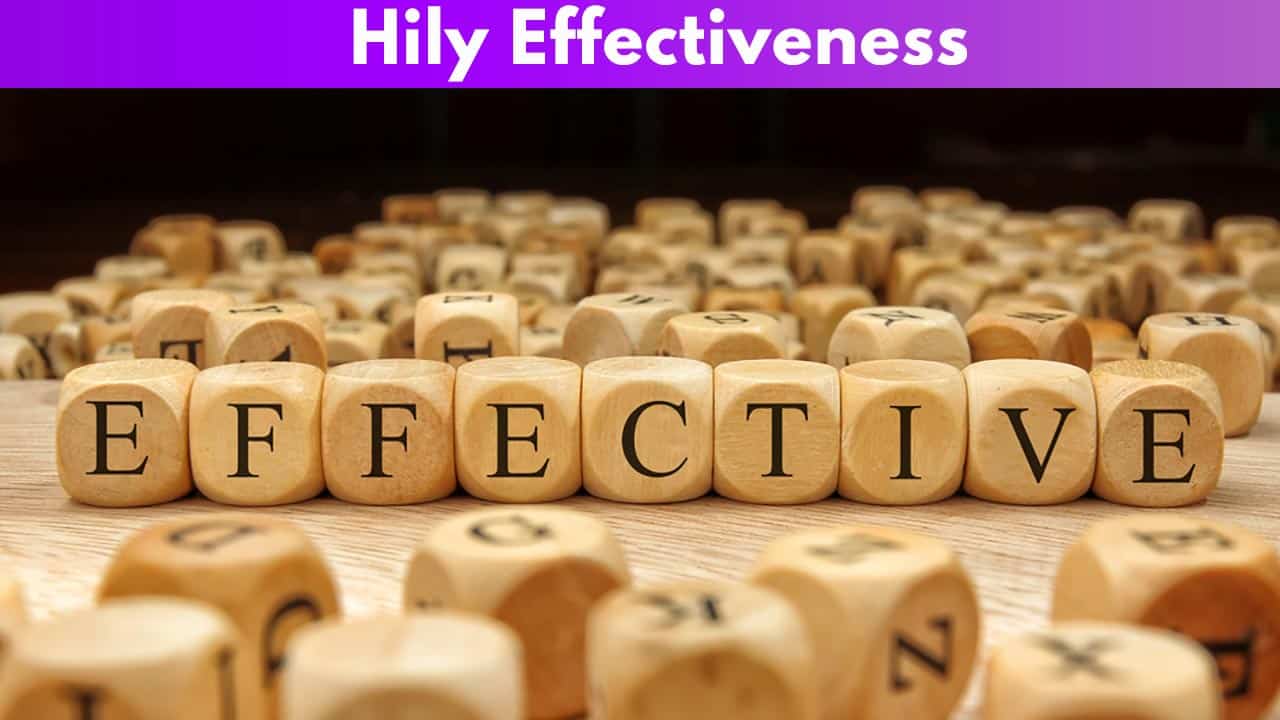 Thanks to the fact that Hily is very selective about its users, i.e. there are no bots, you get the top pick of the high-quality profiles of the real people.
This Hily review suggests that it can be overwhelming to weed out the great matches from the not-so-great ones. Once you do, you only need to be straightforward in what type of relationship you are looking for, and you are bound to find someone to your taste.
OFL Top Recommendations based on 100,000+ Survey

"Serious Relationships"
"Discreet Hookups"
"Best Course for Men"
"Quick Flings"
"Normal Hookups"
"Our Quiz"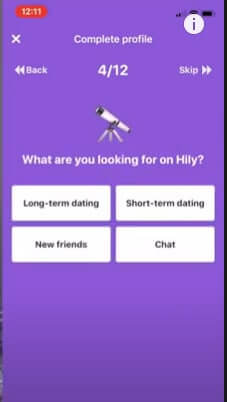 This is provided by Hily's algorithm that adjusts your search preferences according to how you use the app (what profiles you like or dislike, how you set up your profile, and more).
Hily is not one of those apps that give you matches right away only to drastically decline in a few days.
Here, patience is key, so give it a few days to start working properly once it gets to know you (unless you are a girl, in which case you will get a lot of likes in just a few hours, which is the same as on any other dating app.)
Key features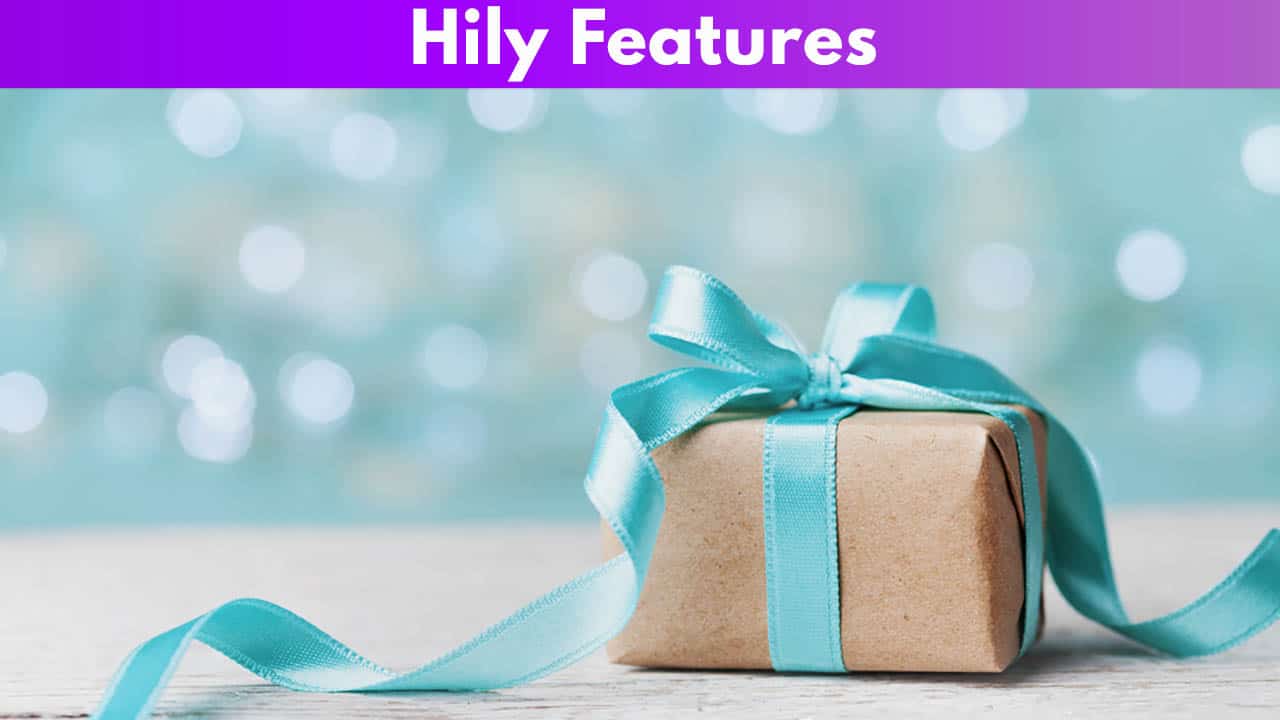 Hily is a well-rounded dating app so we will divide its key features into free and paid ones.
All of the features that are essential for a dating app to work will be available to you, with some paid-for features as a gift or a bonus when you are using the app for a while and still stick to the free version.
The features that you get when you use Hily Elixir or the 7-day free trial will help boost your profile, help you weed out the unwanted attention, and improve your in-app experience.
Free features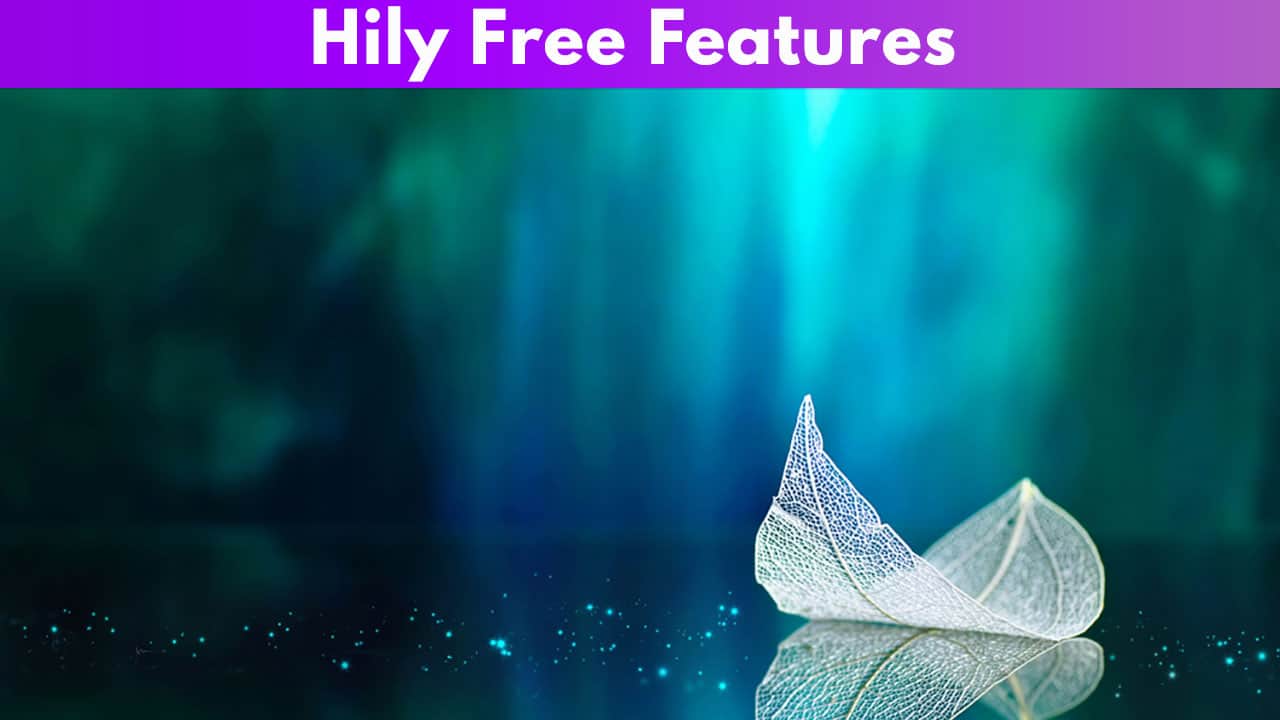 1. Unlimited messages
On a free version, you can message another member if you are already a match and there is no limitation on how many messages you interchange and with how many people.
2. Video messages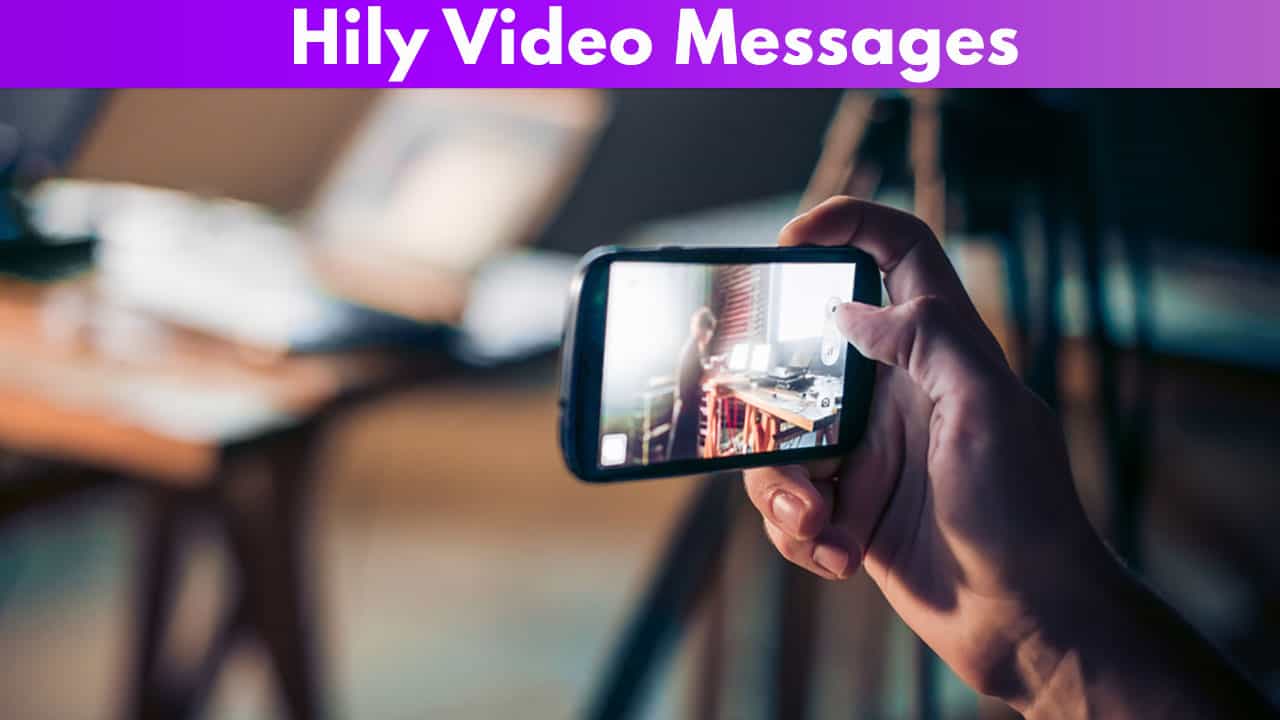 Besides sending text messages and GIFs, you can also record an authentic material to send privately to your matches.
3. Stories
You can create stories of your own or see other users' stories. They are just like the ones on Instagram and they give you a closer look at the people in the app. You can use stories to access the profiles and swipe right (like) or left (dislike).
4. Ice breakers
If you are new on the dating apps, or simply struggle with how to start a conversation, Hily will give you three options to use (There is no law against remembering them and using them with other matches as well).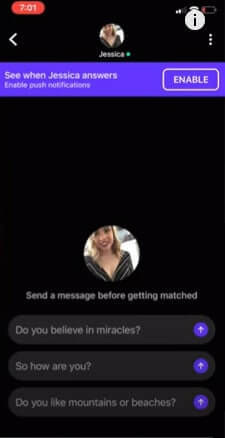 5. Daily Carousel
The Daily Carousel feature is available only for free users who have used the app for a few days. On the carousel, you can win subscription discounts or perks that would usually come as a part of a paid subscription like chat requests, boosts, rollbacks, and so on.
Once you are a paying member, the Carousel disappears since what it offers is already a part of your subscription.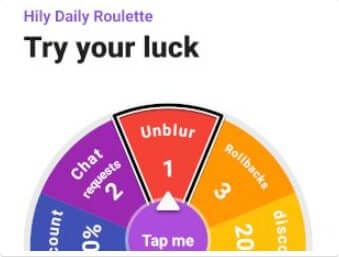 6. Subscription discounts
The more you use Hily on a Free version the app will give you a subscription discount in order to entice you to pay for a subscription version. The longer you wait the bigger the discount.
Once you are already a paying member, you will get no more discounts.
Hily Elixir Features (Available on a trial version as well).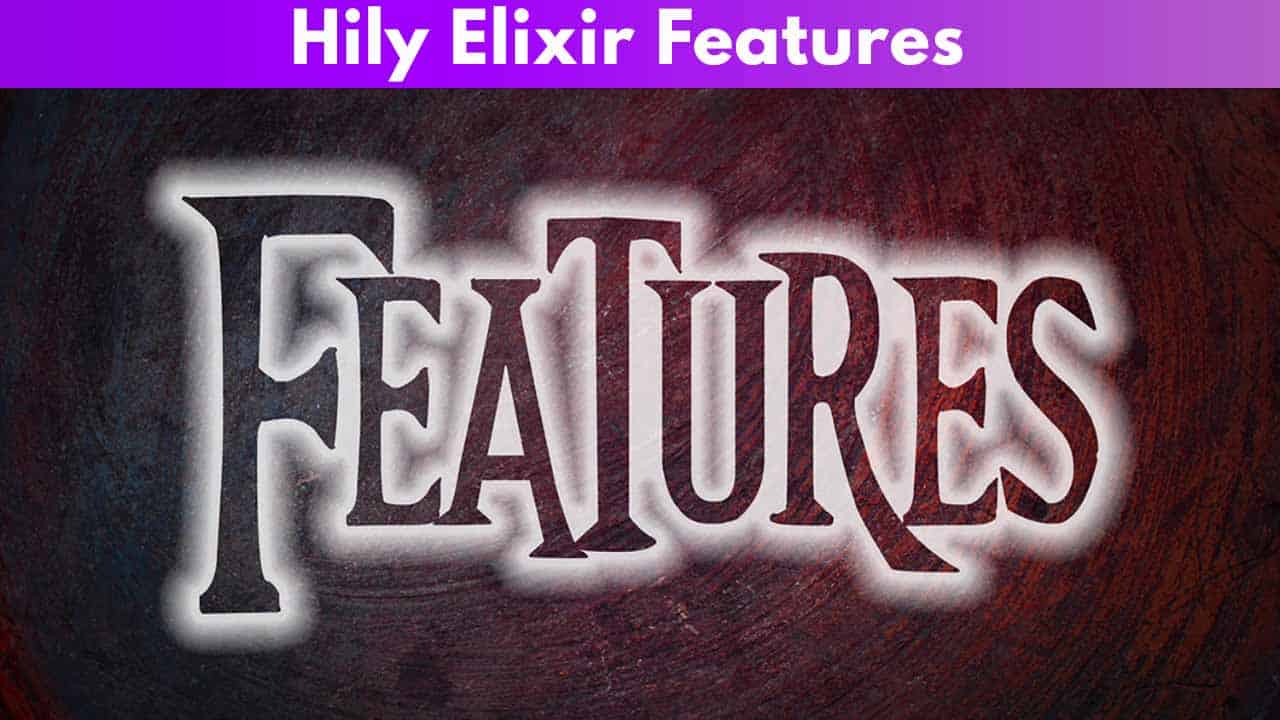 1. Chat request
If you want to chat with someone you are not a match with, you can. You get 5 chat requests per week.
2. Profile boost
The 3 per week profile boosts let you be seen on the app 5 times more.
3. Rollbacks
Unlimited rollbacks if you change your mind (i.e.if you accidentally swiped left on someone you like).
4. Visible likes
This feature enables you to see who liked you and who visited your profile (free version has all the profiles blurred) so you can decide if you like them as well and get an instant match.
5. Compatibility test
The compatibility score shows right under the photo on the right side with the matching percentage, based on how you both did the test. It is quick and easy and you get about 20-30 questions.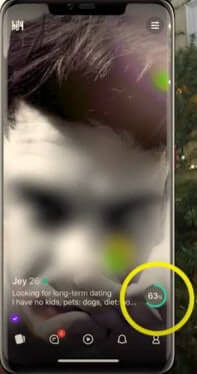 6. On top visibility
A feature that lets your profile be shown to more people. It highly increases your options at getting matches.
Regardless of the subscription type, you can use the Finder or the stories to find a match, and block or report a user.
Request Feature- this has little to do with what you can do with the app and more on how you can help improve it to be more at your liking.
You can give suggestions at which feature you think is missing and see what other users suggested and voted for.
Ease-of-use
When it comes to the ease-of-use, Hily is very user-friendly, and this is what they advertise (along with high-quality people.)
The sign-up process is 2 minutes long and all you need to do is to log in through your Google, Snapchat or Facebook account and fill in some basic information which can all be done at a click of a button.
If you connect through Facebook, Hily will even select some photos of you that should be a good choice for a dating app which eliminates the effort to choose for yourself although you can change them if you want.
Using the app after that is as easy as using any other social media platform, everything is easy to see and find and all of the functions are pretty straightforward.
In such a case that you need help with using the app, there is a live help option that you can access in your messages, so the need to go to the FAQ page or send e-mails or call does not exist.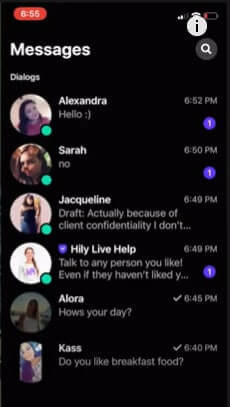 The only usability issue is that it is a bit complicated to cancel your subscription and deactivate your account since only deleting the app from your phone will not stop the app from charging you for the subscription.
The way in which you can do this depends on whether you are using the app on an iPhone or an Android, whether you signed up via their website or through the app store, and which option you chose for charging.
This has been or of the biggest complaints about the app.
Pricing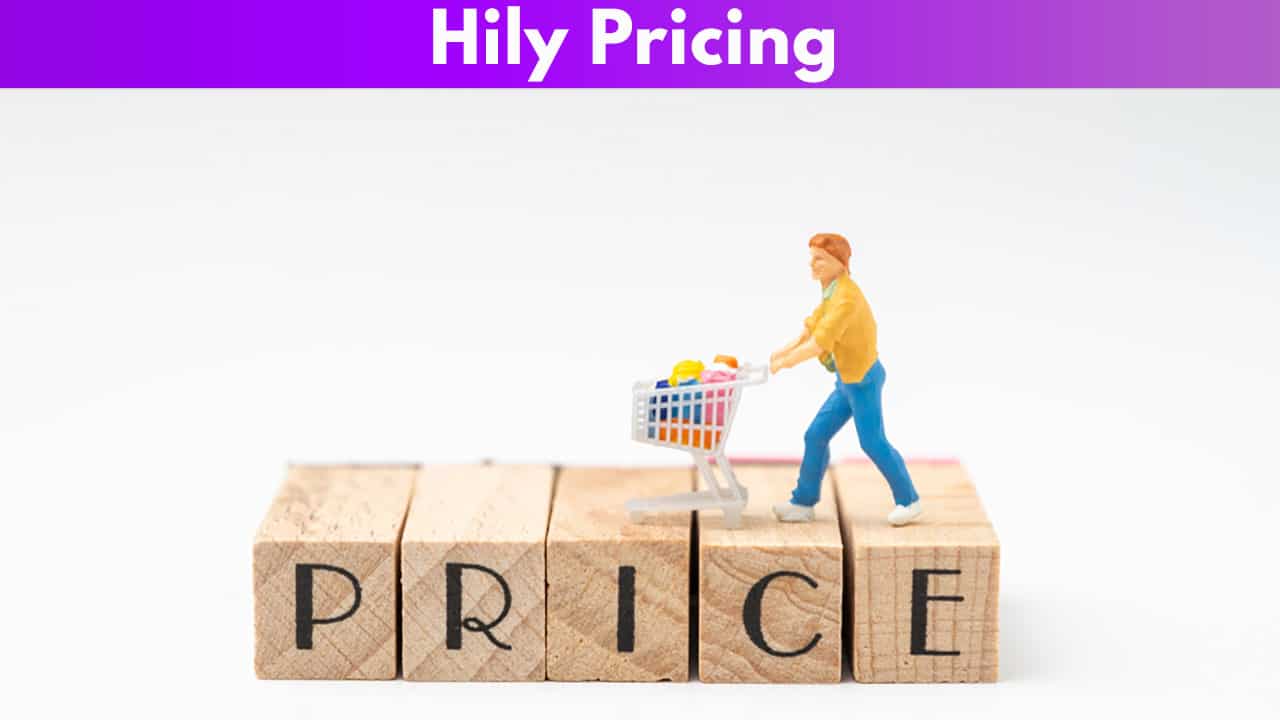 Hily offers you pricing options that are a bit different from other dating websites that offer a monthly and a six-months subscription period.
Hily bases its premium offers on a weekly basis, which is quite expensive if you decide to opt for this a few times in a row.
This makes Hily difficult to compare with other dating apps and that works for it since it is harder to say if it is more affordable or not (unless you would like to do the math).
Hily has a free version that you can use right off the bat.
It offers the basic features that are not limited to only viewing and not messaging like in other apps.
With the free version, you get unlimited matches, ice-breaking messages, video messages, and viewing and making stories.
In fact, the free version can be a little bit overwhelming, and you can get exclusivity with paid versions.
By that, we mean that you can decide who can message you as opposed to receiving all the messages that come your way when you are on a free membership.
You can use the free version of Hily as long as you find it satisfying but the app really wants you to subscribe.
They will show you the subscription offer page each time you log in, or when you try to use one of the premium features.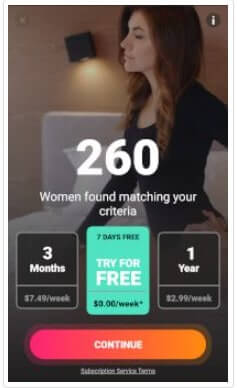 One of the most annoying things when using the free Hily version is the adds that pop up constantly, so obviously, each time you tap on the add to move it, Hily will encourage you to pay for an ad-free experience with a paid membership.
For the correct membership prices, we encourage you to check with Hily, as they will depend on the country you are in and some other factors.
Regarding this, here is a tip for you: Do not jump at a first opportunity to buy a premium membership since the app will offer you discounts, and as the time passes they will get bigger and bigger as the app will think you are hesitant and would like to persuade you by lowering the subscription price.
When it comes to the paid versions, you can get a 7-day free trial of the paid membership called Hily Elixir which offers you all that a full Hily Elixir offers apart from Boosts.
Once you purchase the free trial, the app will automatically continue your weekly subscription unless you cancel it a full 24 hours before it expires, so, be mindful of that if you do not like the app.
And even if you like it, it would be smart to cancel the 7-day subscription since for $14.99 per week (which would be ($59.96 a month)) it is the most expensive subscription option you can get, and get one of the longer paid subscriptions.
Your other options are a 3-month subscription for $4.50 per week or $17.99 a month which is $53.99 in total, or a 12-month subscription for $2.30 per week or $9.99 a month which is $119.99 in total.
Conclusion, overall rating based on Hily Review and CTA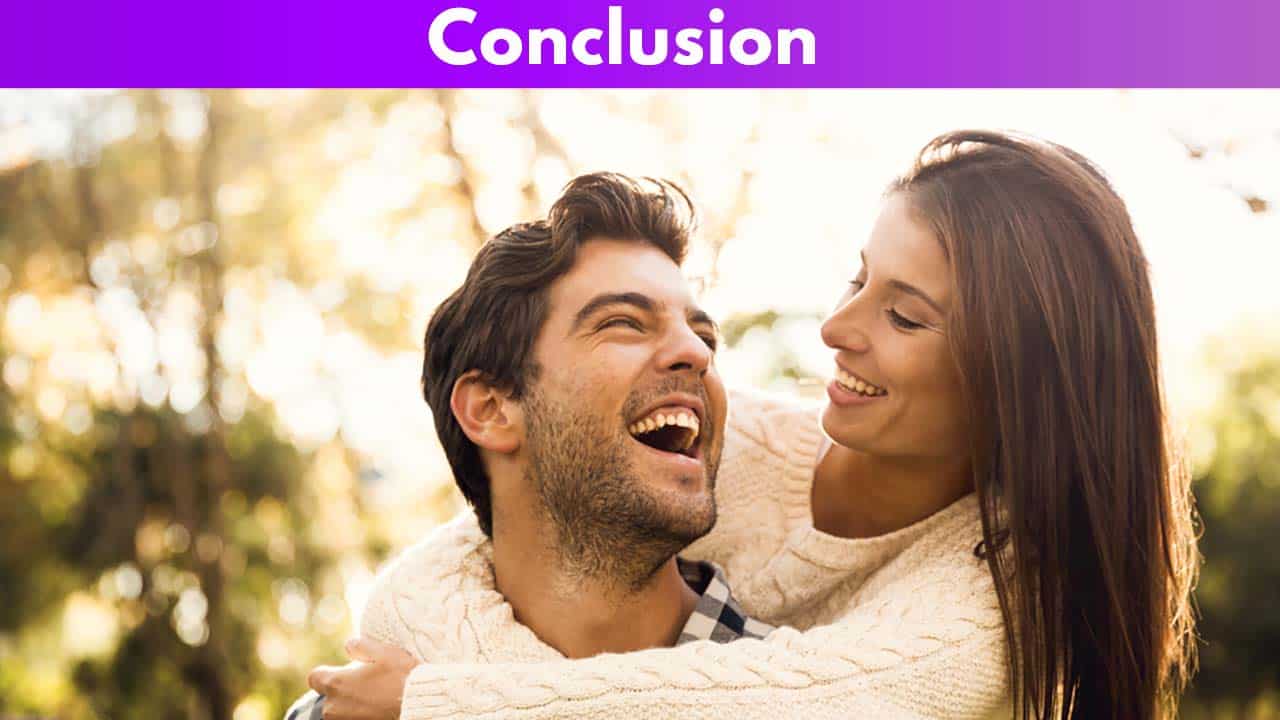 Upon reviewing this dating app first hand, we think it is possibly a good option for young people who are looking to have some fun chatting or even find somebody who fits them perfectly in the long run.
With the easily usable interface, fun content, and close pick of the members, it is likely that there is someone for you there as well.
If you do not mind rejecting and blocking those who send you messages and you do not want them (like in any other social media platform) you are in for a world of fun, especially if you are a girl.
So, we would like to hear from you.
Would you give it a go and try your luck at a daily Carousel?
Overall, we think it is a good, game-like app with attractive features.
The best thing about this app is that catfishing is almost non-existent.
With their extensive verification process, only the slickest of the frauds can sneak their way in.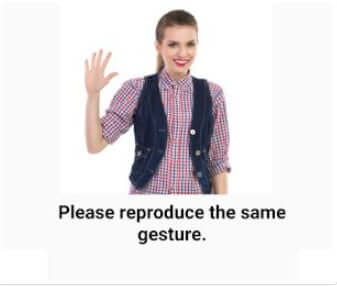 The app still has room to improve and in a short period of its existence, they have already tweaked it and improved it, and are constantly doing it (remember the suggestion option?).
If we had to give it a grade, the overall impression would be 7 out of 10, just because the app is a bit more favorable for girls and because the subscription and cancellation options are not as straightforward as one might like.
It is up to you now, to give it a go and experience online dating on this innovative platform that is in tune with the era and the needs of modern and savvy young adults.
Have you tried it already? Give us your opinion. What is your experience with using Hily?
If it feels like Hily could be a good match for you and your dating needs, sign up and let us know how it went. What do you think they could improve and what did you find satisfying?
We await your comments.
Frequently Asked Questions
Here are some of the most frequently asked questions about the app. We have divided it into sections so you can more easily find what you are interested in.