Online dating gave us so many options. You can log in to any site depending on who you want to find.
So, whether it's girls from the USA or abroad, you just need to see what suits you best.
In this AnastasiaDate Review, you will get a full review of a website dedicated to bringing you closer to the Eastern European women.
Sit tight, read the review, and decide whether AnastasiaDate is your cup of tea.
OFL Top Recommendations based on 100,000+ Survey

"Serious Relationships"
"Discreet Hookups"
"Best Course for Men"
"Quick Flings"
"Normal Hookups"
"Our Quiz"

Let's go with the basics.
Is your dating app giving you the best chance for success?
Make sure to take our online dating site/app quiz to find out.
People who follow our dating site suggestions have on average 2 more dates per month.
AnastasiaDate Review in Video Form
Audio (podcast) form for those of you on the go
Ratings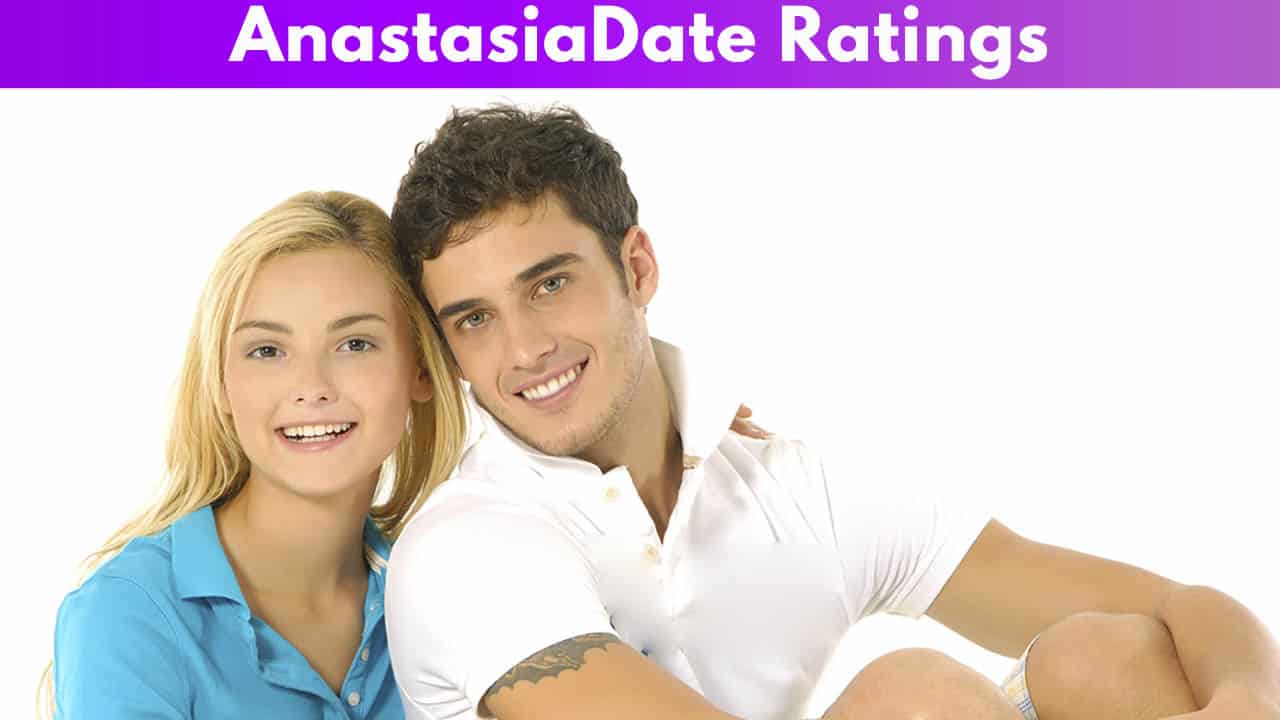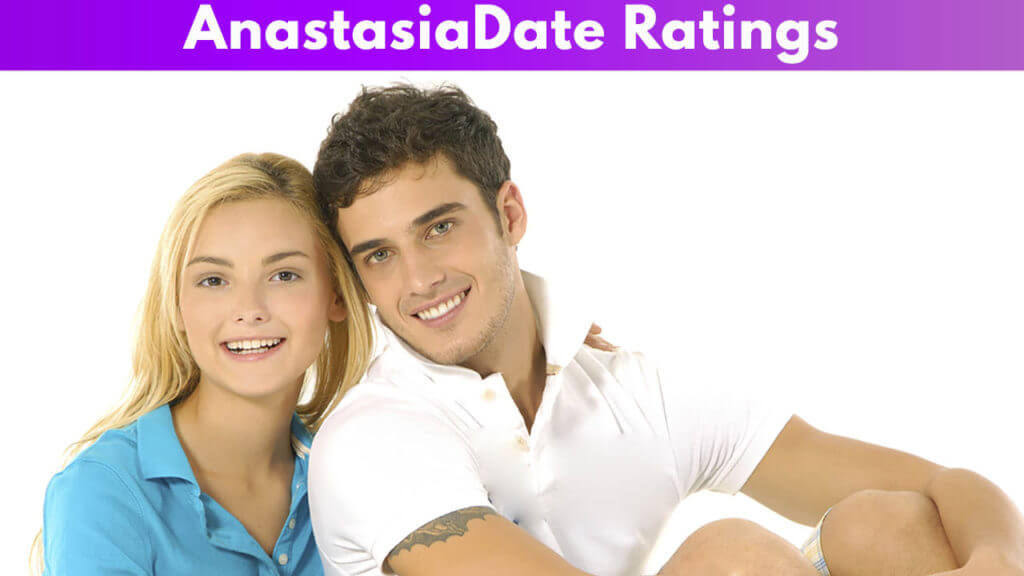 Effectiveness – 3/5
Features – 2/5
Ease-of-use – 3/5
Price – 3/5
Pros
Equal men to women ratio across age groups
Possibility to filter English speaking members
Real-time translation
Sending actual gifts to members
Cons
Only paying members can communicate with other members
Poor features
Frequent scams
Who is it For/Demographic Make-up?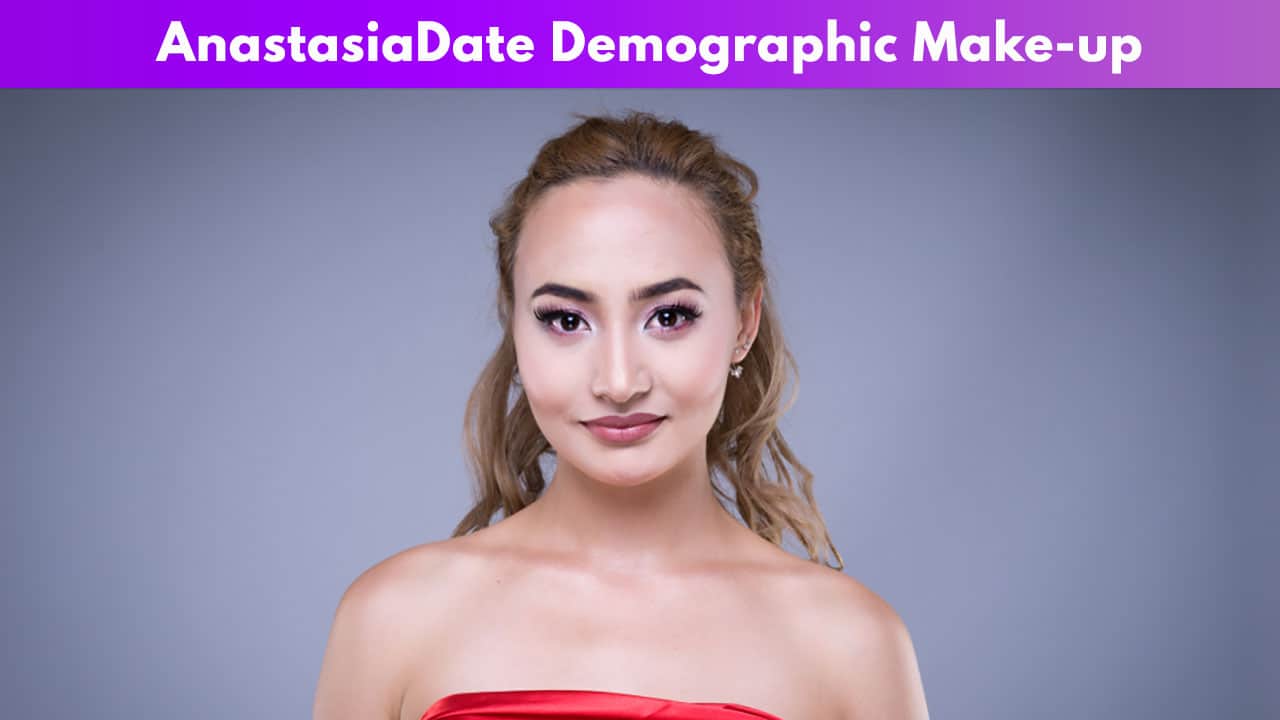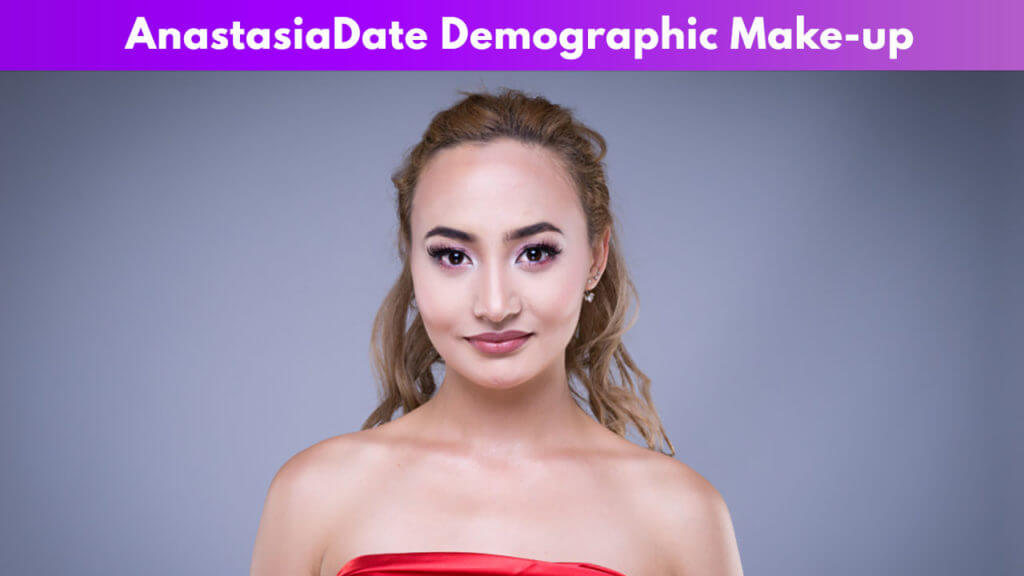 As mentioned in the intro, AnastasiaDate serves to bring together men from North America and women from Eastern Europe who are willing to embark on a voyage of getting to know each other and establish either a meaningful relationship or a casual friendship.

Still, the site is popular even outside the above-mentioned boundaries and you will also find members from around the globe.

The majority of women come from Ukraine, Russia and the Czech Republic, though you will find Polish and Belarus women there too. These women are largely interested in getting acquainted with Northern American men, so these men will have the biggest success on AnastasiaDate.
Interestingly, the members' pool is vast, including some 20 million users overall with 3,800 logins per day, which is not so bad at all.
Out of these 20 million users, 61% is women interested in finding their American romance, while the remaining 39% is men from across the globe.
Out of these, you will find 4,584,000 members coming from the USA.
While it is possible to find someone merely for the friendship purpose, the majority of members come here to find a serious relationship with marriage prospects.
Despite any prejudice you may have, the site community is organized in such a way that you can search for members across various categories, but we'll get to that later.
As for the age, you will find members of various age groups. The youngest age group starts with 18-year-old members and you will also find those who are over 55.
Still, the greatest number of members comes under the age group of 25-34.
Interestingly, the male-to-female ratio across all age groups is almost equal.
All of this leads to a conclusion that this is a website for Northern American men looking for 25-34 years old Eastern European women for a serious relationship.
OFL Top Recommendations based on 100,000+ Survey

"Serious Relationships"
"Discreet Hookups"
"Best Course for Men"
"Quick Flings"
"Normal Hookups"
"Our Quiz"
Effectiveness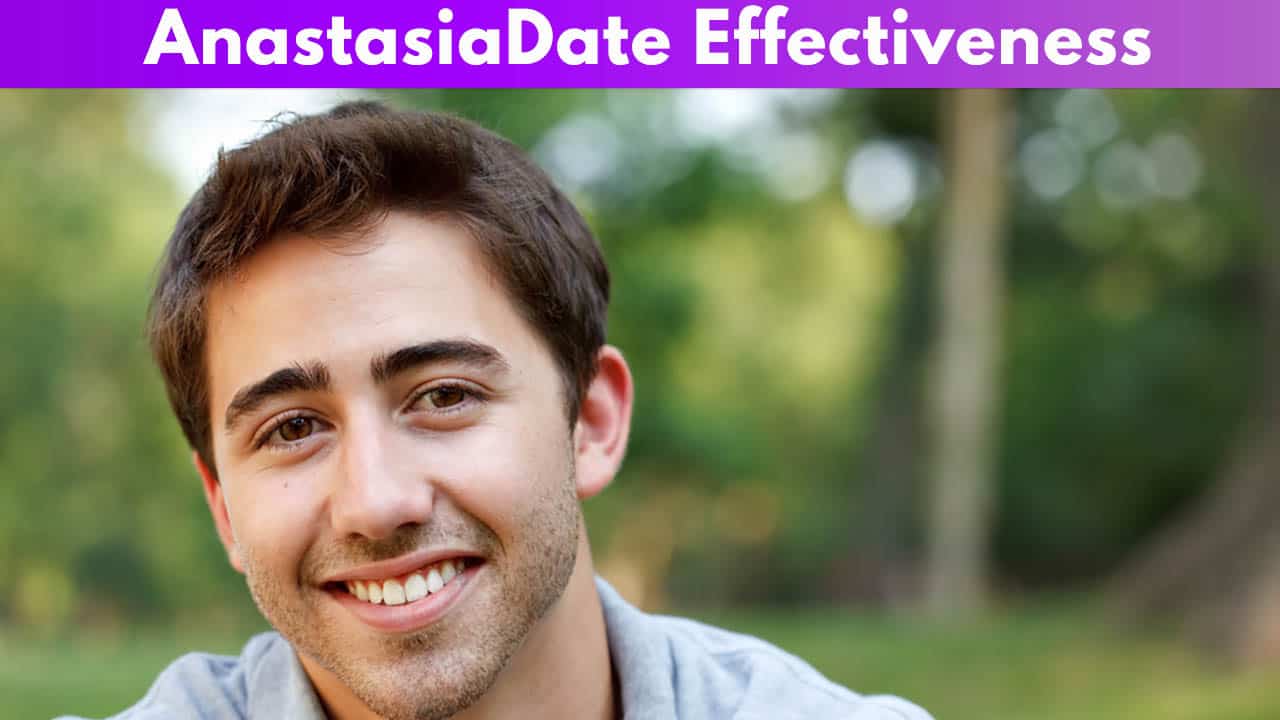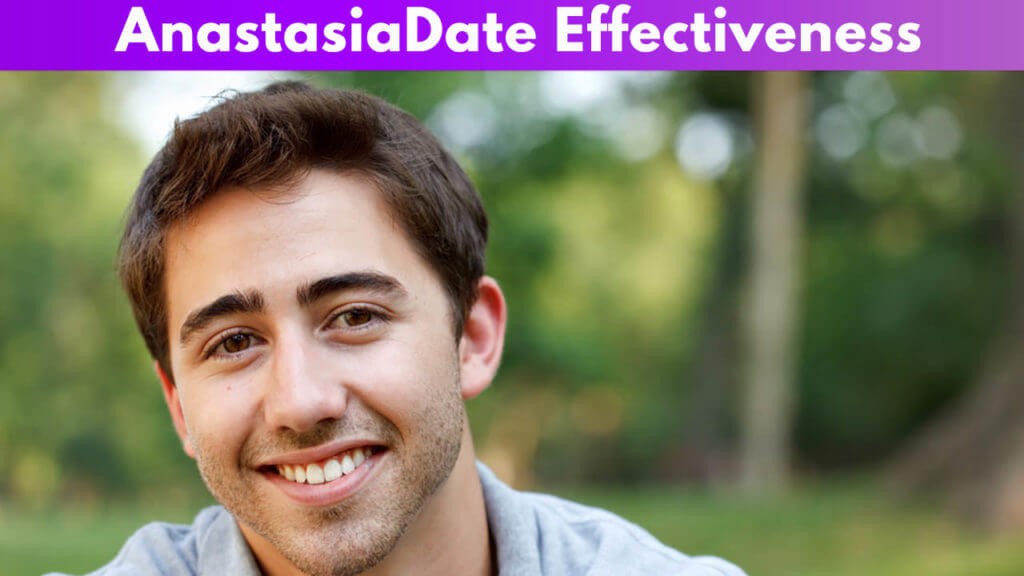 After the general overview of what you can expect on AnastasiaDate let's answer the biggest question of all – is AnastasiaDate worth it?
The answer to this question will best be summarized through the questions/headings below. These will tell you all about the effectiveness of AnastasiaDate depicted throughout the most important categories.
But, before we go into these here's an important notion to take into consideration. Time difference.
Seriously, if you disregard this one, the effectiveness of AnastasiaDate in your case will be nonexistent, especially once you decide to try the CamShare.
Why so? Let's say you're from Chicago, Illinois and the lovely match you found through AnastasiaDate is from Kyiv, Ukraine.
When you feel like having a chit-chat, or whatever, just before you get to bed, know that your Eastern European beauty will be fast asleep.
Your 9 p.m. will be her 5 a.m. the next day. Yup, that's how it works. So, you'll have to find a way around this.
Anyhow, let's go to the main point here.
1. How does it work for your target group?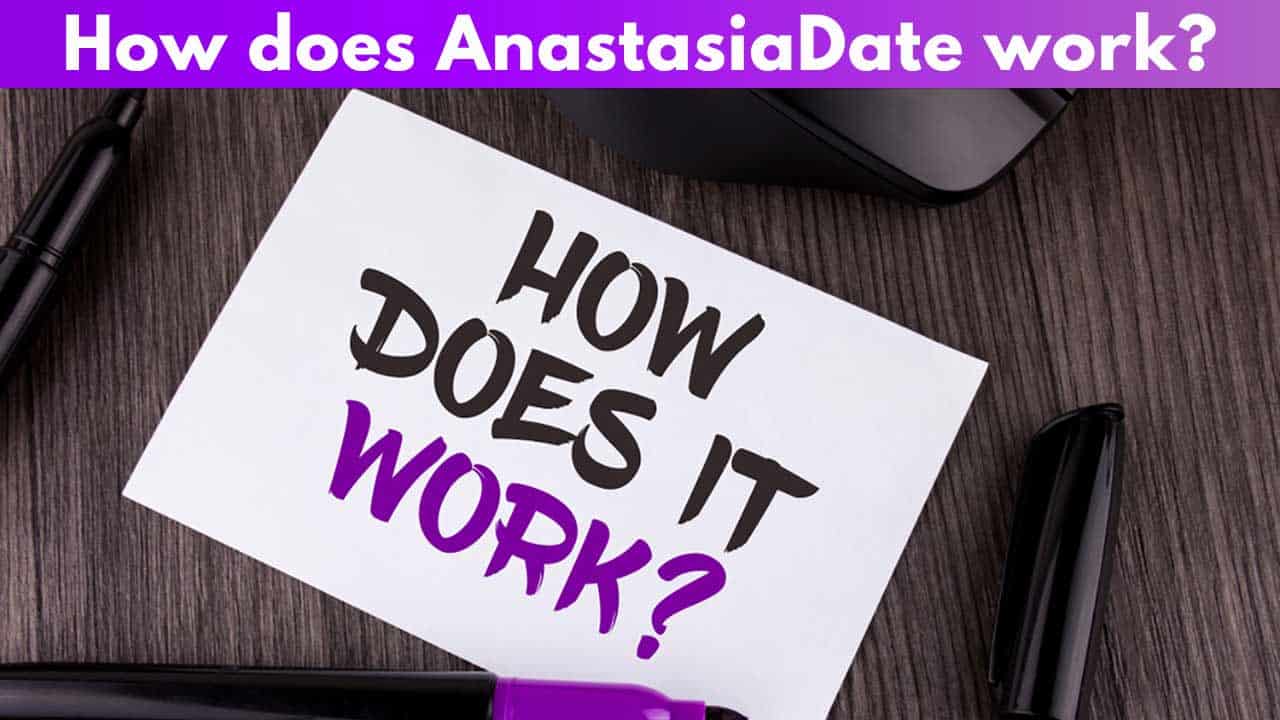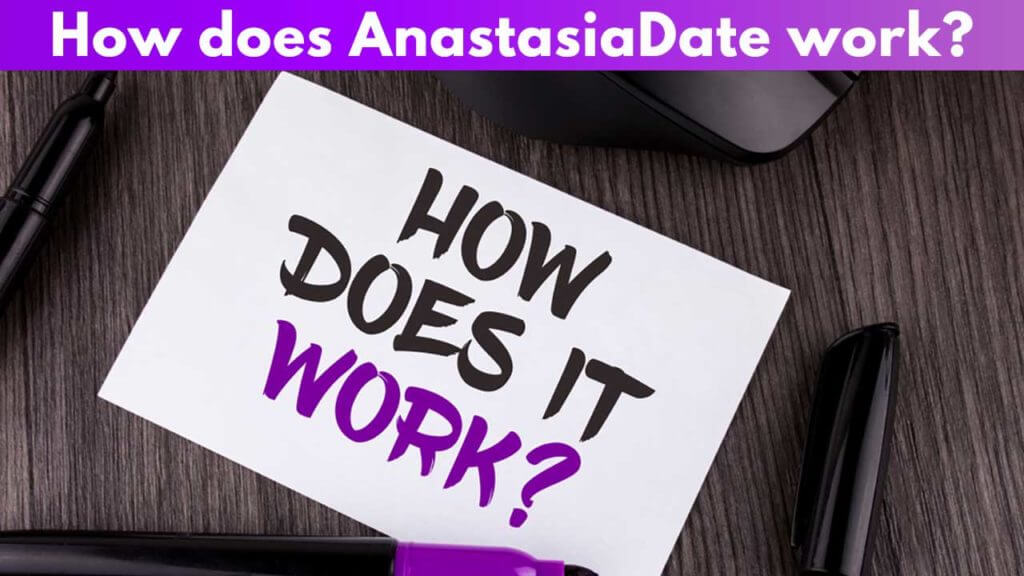 Out of all the questions about it, maybe how does AnastasiaDate work? is the easiest to answer.
The principle is no different from other online dating sites. You just need to become a member, create and edit your profile and then proceed to find a match.
This is where the search filters come in handy since you can find anyone you want.
Whether the age is the main concern, or the country and interests, everything is there for you and you just need to know what you are looking for.
Now, having in mind that this is a website where North American men can look for Eastern European Women, and vice versa, there is a quite useful filter for you to try in terms of communication.
Namely, the filter search enables you to look for women with English speaking abilities. This is inarguably one of the good sides especially having in mind it's international dating we're talking about.
Besides, the search filter will help you find girls according to the shared interests, so if fitness is your thing, you can find Fitness-Fans, or Nature Girls if you like these better.
What you need to know is that there is no fear of being rejected. Girls come here to find a chance at a Western/American romance so as long as you know what you are looking for you will find it easily.
2. How to make contacts?
The ability to make contacts with other members through an online dating site says a lot about its effectiveness.
When we take AnastasiaDate into consideration, the situation isn't so great for free members.
To engage in any kind of proper communication, you have to purchase credits that will grant you the possibility to try your luck in writing, e-mailing or phone call.
Namely, AnastasiaDate enables its paid members to call each other through the CallMe service so you don't have to stick the traditional texting that can lead to serious misinterpretation of your writing.
Besides the CallMe service (interpretation included), the paying members can try the direct calls or the 360° videos.
And, if this is not enough, you can try the CamShare (video chat) where you can also see each other for real.
3. Chances of Success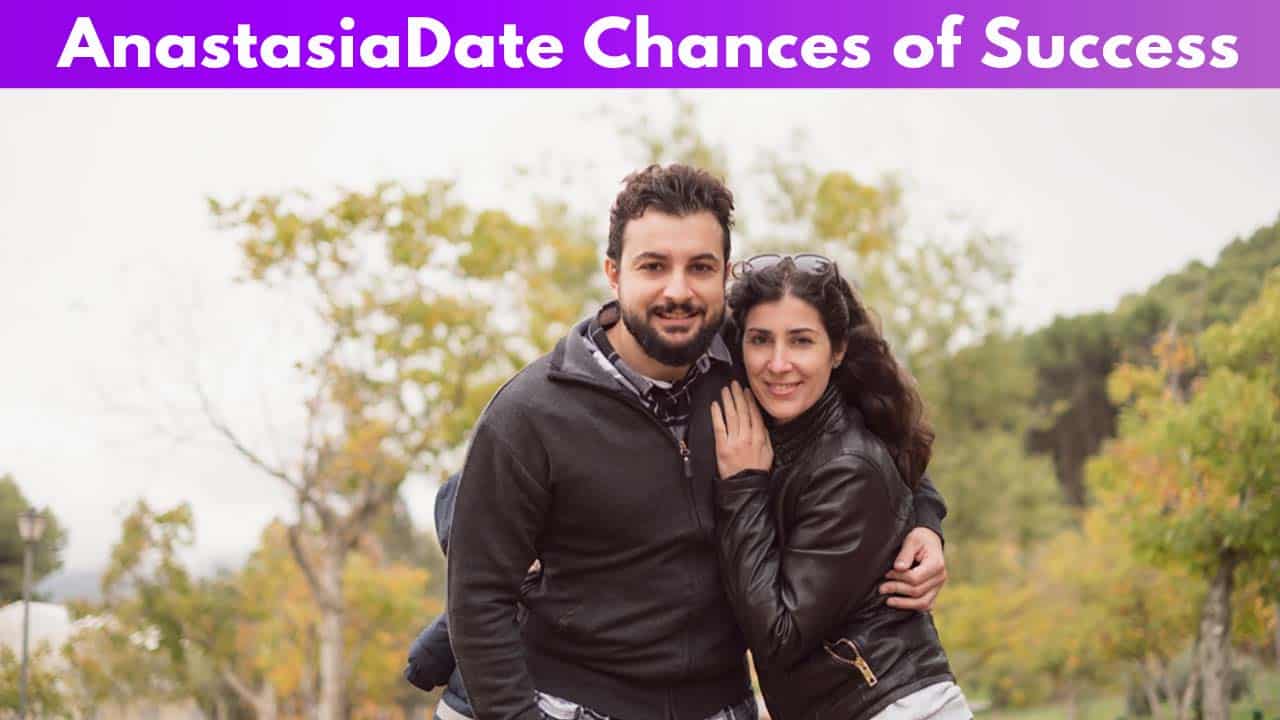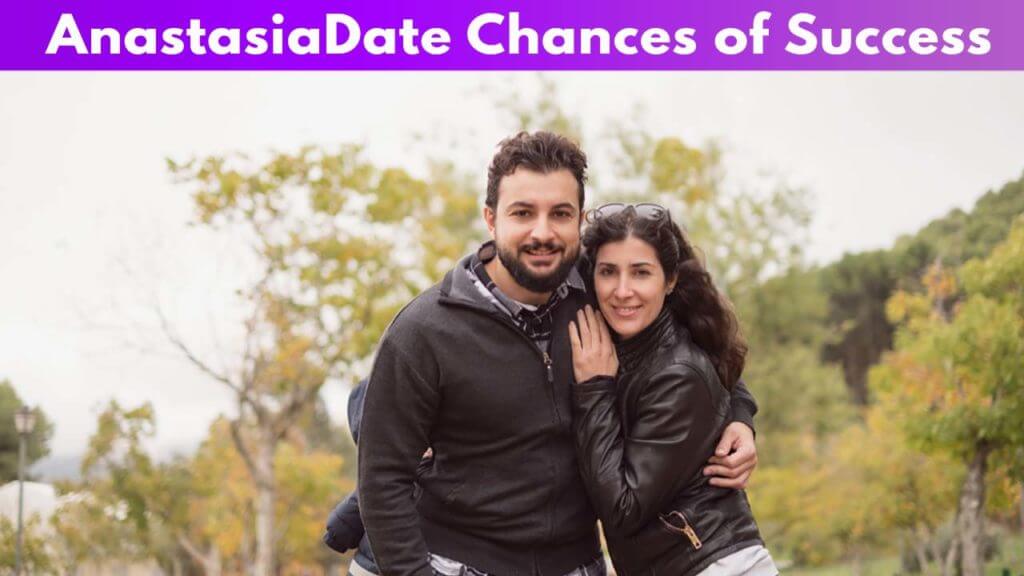 The chances of success can be rather significant if you know what you are looking for.
The Eastern European girls like to have your undivided attention and if they feel you're screwing around (no pun intended) they will quickly lose interest.
Anyhow, the user base is quite substantial; there is a variety of girls to choose from so you have to be a completely hapless fellow to stay empty-handed.
Again, I need to draw our attention to the different time zones. Should you disregard these, your chances of success will not be very high.
So, optimize your time and try to organize phone or video calls in such hours that suit you both.
Key Features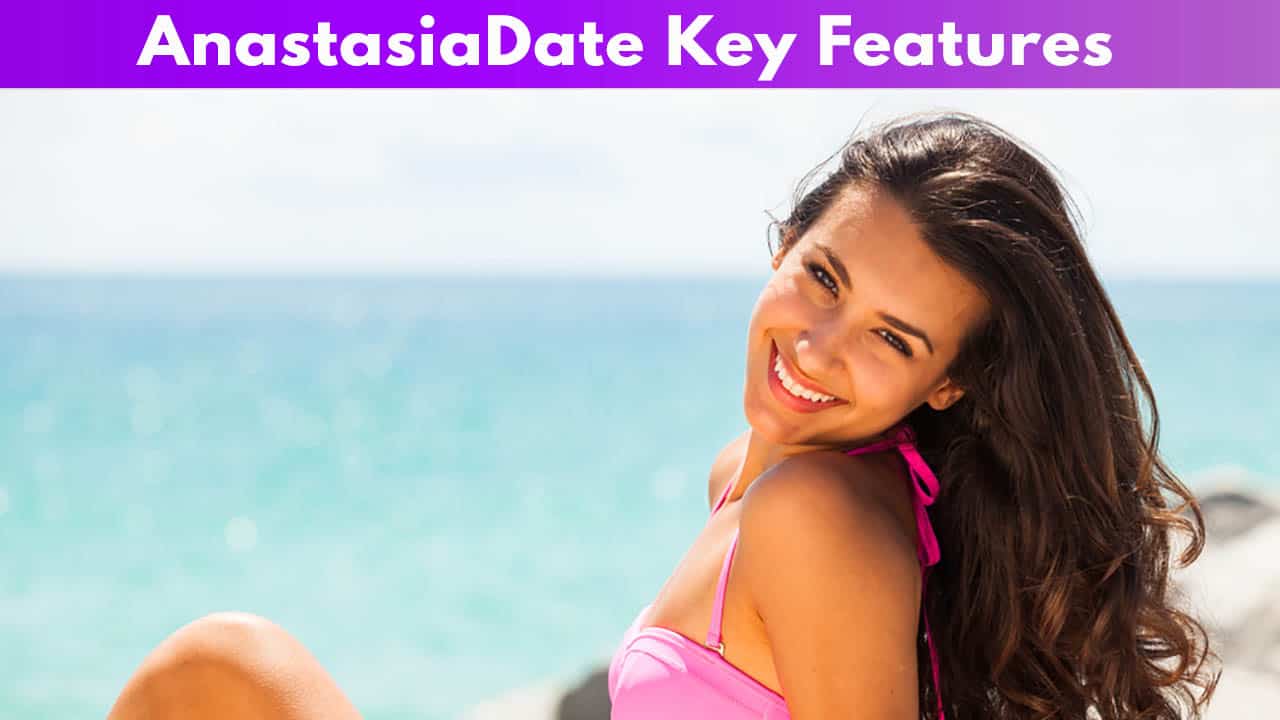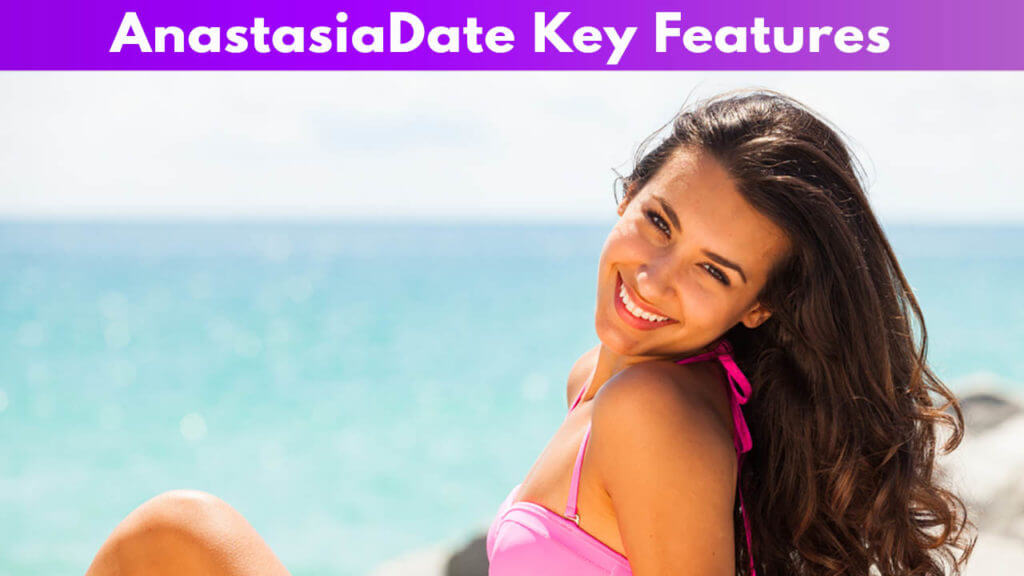 If we talk about the key features of any online dating website, platform, or app, you will notice that more or less it all comes down to the same thing.
The difference is often in how each of these companies refers to its services.
With AnastasiaDate, you will find practically the same things as in any other site. But, is that truly all that AnastasiaDate can offer?
Let's see.
1. Call Me / Phone Reservation
Online dating is all the more fun if you can get in touch with the person on the other side. At times, this can be tricky since there is always the chance that you don't share the same language.
AnastasiaDate found a way around this and is accordingly offering its members the ability to speak to each other by incorporating the real-time translation of sorts.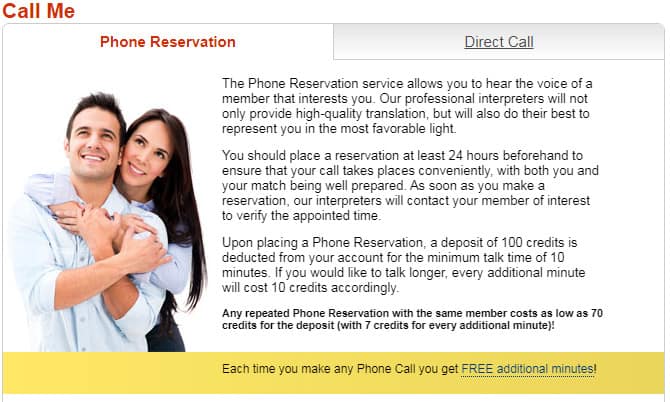 Namely, in cases where you and your chosen one don't speak a common tongue, you can get help from a professional interpreter who will convey your love words to the other party in the conversation.
Obviously, they found a way to not let the language barrier ruin your chances of romance and fun.
2. Call Me / Direct Call
This operates under a similar principle as the previous one, but it also comes with a major perk.
Here as well you can get in direct touch with the person of your interest, it's just that in this case the translator is lost.
As can be seen, this feature works best for those of you who were lucky to find a girl fluent enough in English. Though you might think this is tough luck, know that the girls from Eastern Europe mostly speak better English than your Polish or Czech.
Note that to use this feature the girl on the other side must be online and besides you have to do this through the app.
3. 360° videos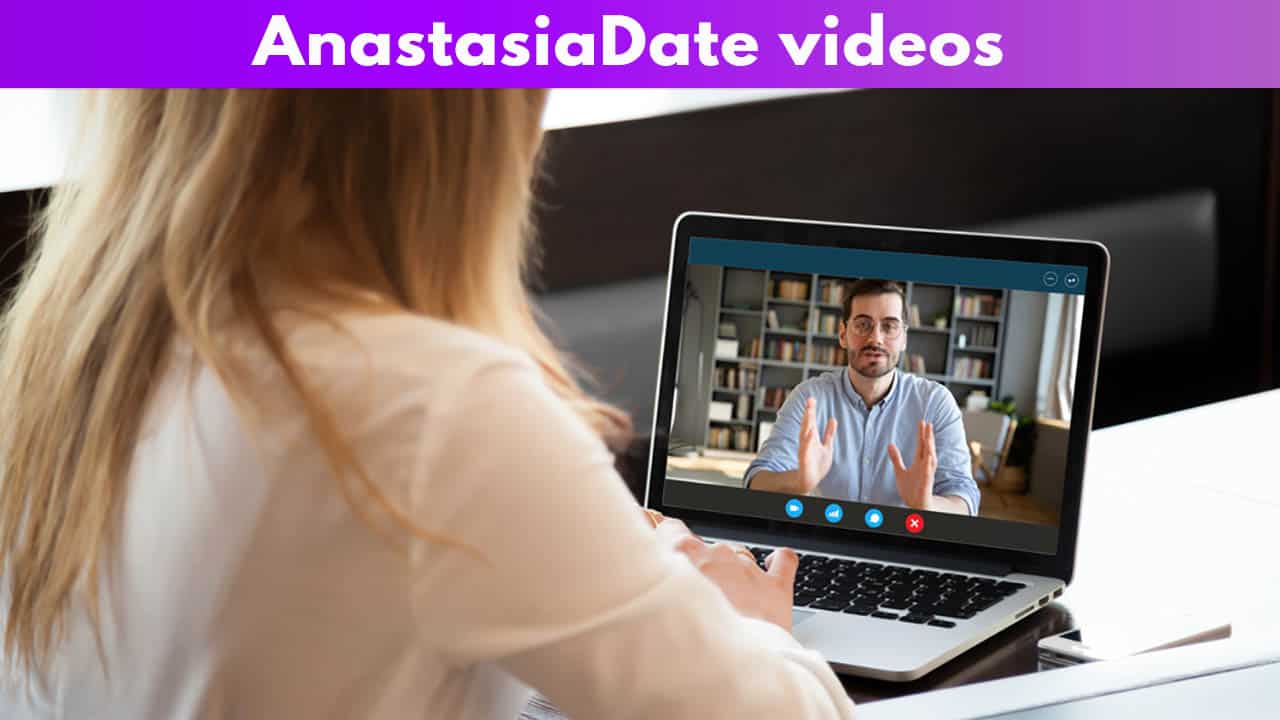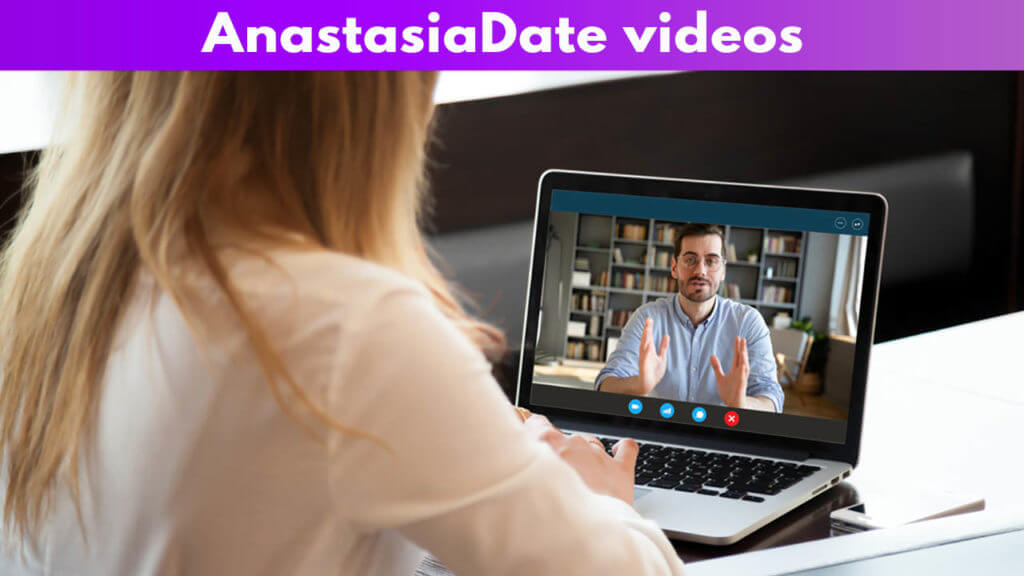 These videos operate in such a way where a member can upload some contents to their profile that you can see after you matched.
In this way, you can get a tiny insight at least of somebody's life so you know what to expect if you ever proceed to actual video calls or decide to meet in person.
Also, these can work as anti-scam since you can see who you are dealing with.
4. CamShare
This is again calling each other, but this time with video too.
It provides an excellent HD quality so you don't have to worry about poor signal and having to repeat everything you said.
5. Flowers and Souvenirs
These are an interesting way to show how you feel.
You can use this service to order an item to be delivered to the person of your choosing. These can be chocolates, perfumes, flower, or any other small detail to get their attention.
Ease-of-Use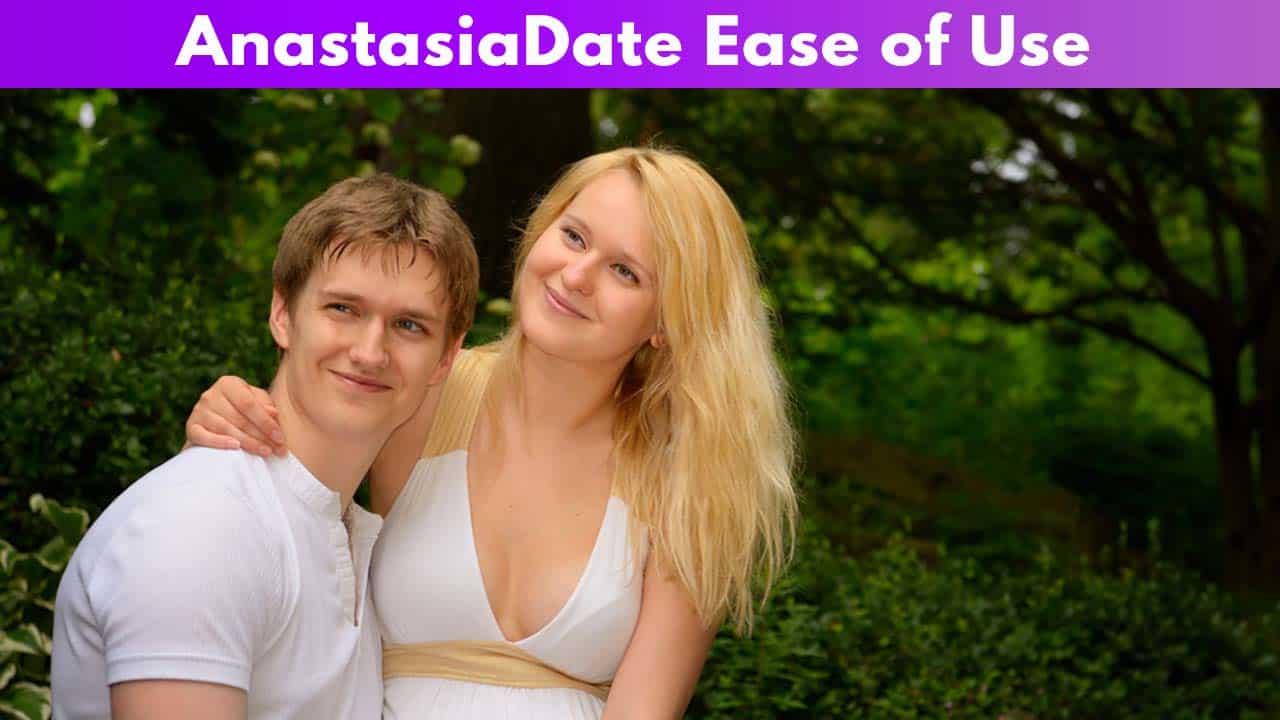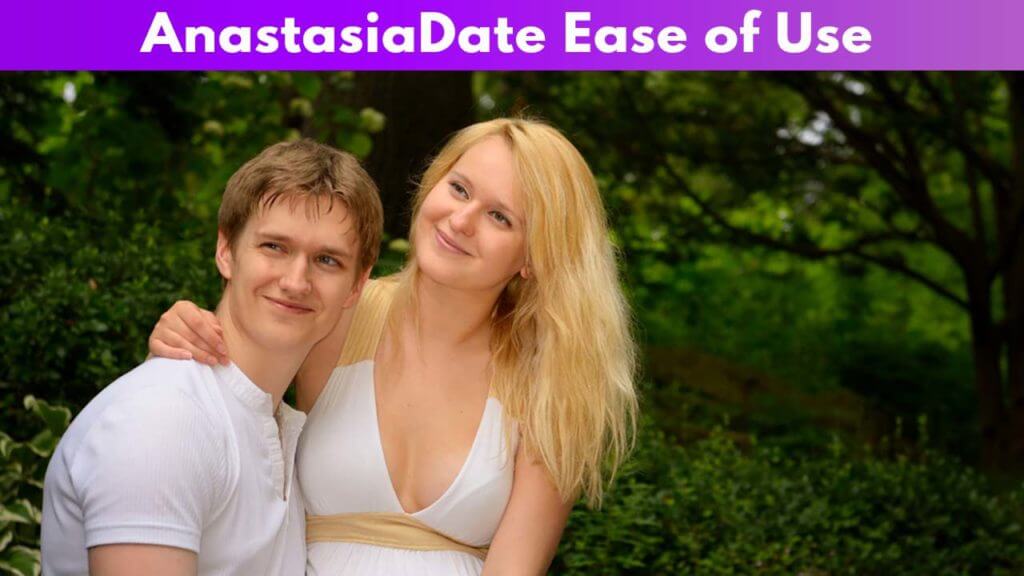 Now that we got acquainted with the key features, let's see how much effort all of this takes.
Becoming a Member
Becoming a member of AnastasiaDate international family is very easy. Again, it differs nothing from the other major sites.
As you open the AnastasiaDate.com the first thing you'll see is the registration form. From here, you can either opt to sign in via Google or you can fill out the form.
Whichever you choose, it will take less than two minutes.
If you choose to go with Google, the site will automatically import your details from this account.
On the other hand, the registry form will ask you to provide your gender and who you are looking for, your name, e-mail and then the password.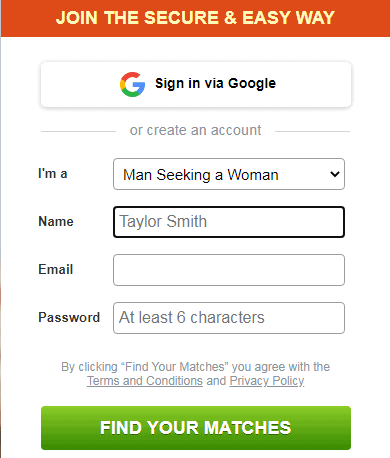 After this, you can proceed to edit your profile and add some details about yourself.
Besides, there is the e-mail verification step prior to officially opening your profile so this is also a way of securing that the members are real and not scammers.

Site Navigation
As for the site navigation, there is nothing too complicated here either.
For example, once you log in to your profile, immediately to the right you will find your profile photo and your name and member ID next to it (by the way, you can filter the members by the ID no. as well).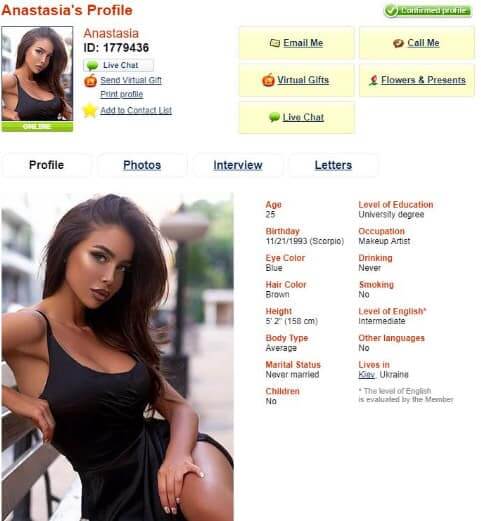 The same goes when you open somebody else's profile. You will easily notice all the options so you don't have to spend a lot of time searching for how to send gifts or make a video call.
AnastasiaDate App
If we were to write an AnastasiaDate app review, we could easily say that having an app is one of the best things that any company operating online can invest in.
A good thing for you is that AnastasiaDate has developed an app that has all the same features as their PC version so you can chat and call to the one you fancy on the go.
Their app is available only for Android (unfortunately) so you can download it from Google Play and match with lovely Russians or Slovak girls any time of the day.
The existence of the app with AnastasiaDate is all the more relevant having in mind that the ideal time to talk to these girls might be during yours or her lunch break.
In this way, you can use the app instead of the PC version and avoid the prying eyes of your co-workers.
Pricing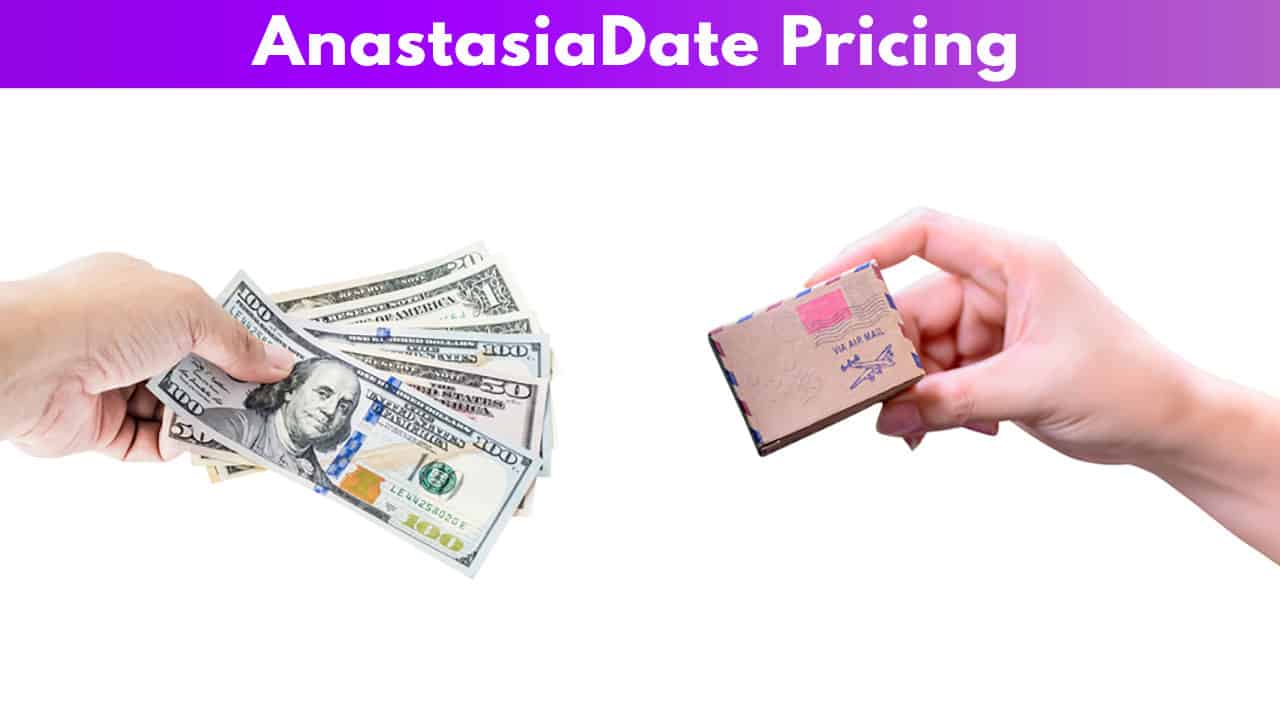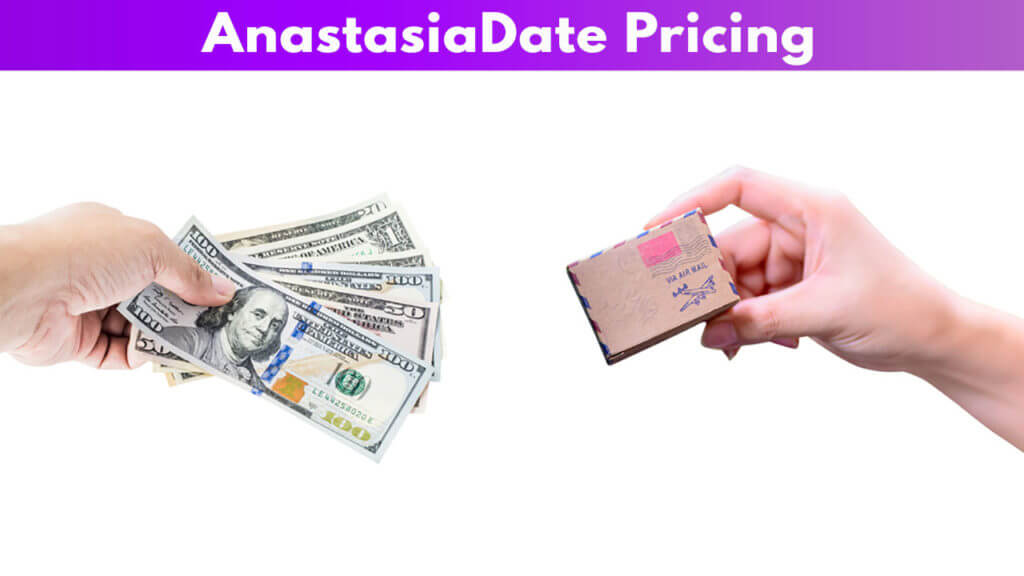 After all of the above, it's only natural to think about the AnastasiaDate cost and how much you are willing to pay for this kind of service.
While most will say that you cannot put the price tag on love, the online dating sites convince us otherwise each new day.
Let us know see how AnastasiaDate fares in terms of pricing.
It was previously mentioned in the article that paying members have access to all the features while the free members cannot achieve much.
To be a paying member here means that you buy credits that you can later use to purchase virtual gifts or pay for calls.
So, here's the deal.
Membership
20 Credits 0.15 USD / Credit 2.99 USD
Credits
160 Credits 0.60 USD / Credit 95.99 USD
1,000 Credits 0.40 USD / Credit 399.99 USD

Judging from the above, it is safe to say that AnastasiaDate comes under the range of average to above-average online dating websites.
Now it's up to you to decide if you want to try your luck with Eastern European women.
If you decide to do it, you can go through PayPal or you can use your credit card.
Conclusion Based on AnastasiaDate Review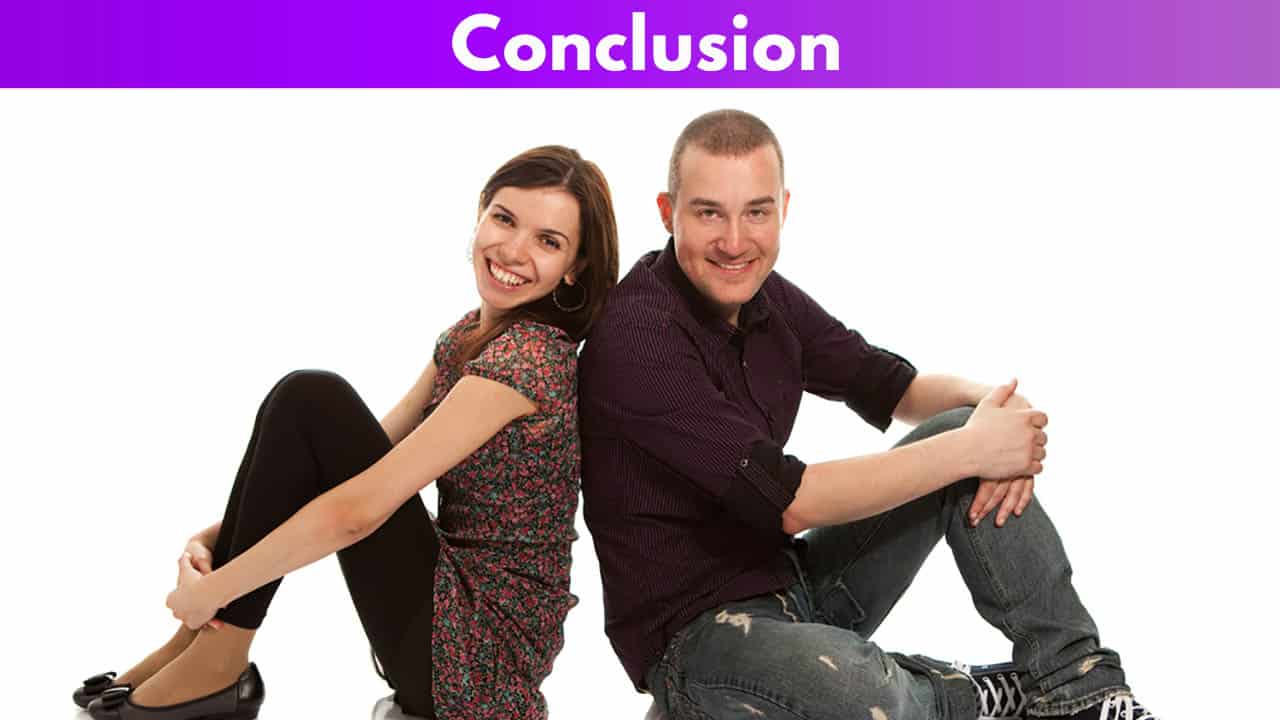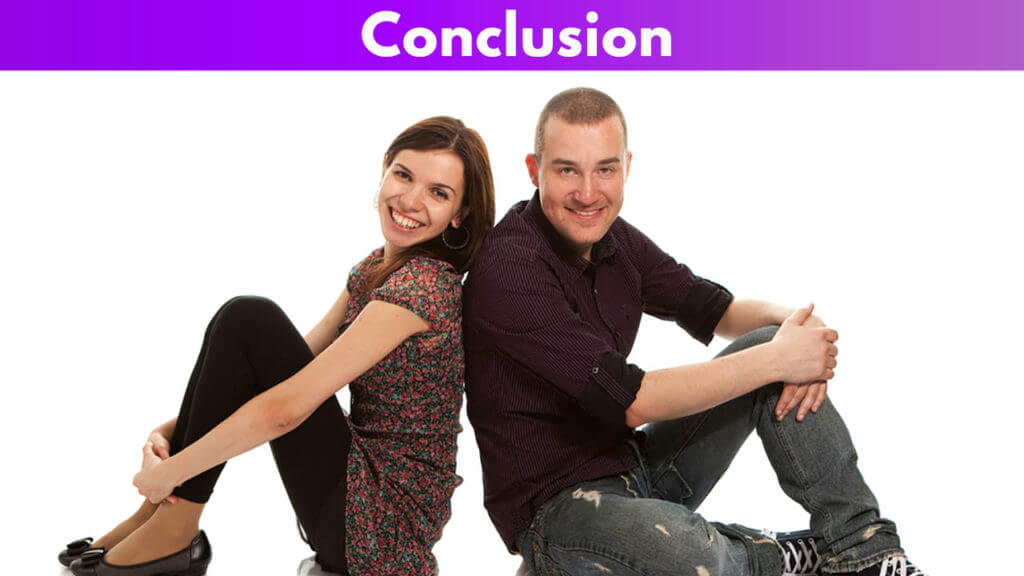 Overall rating – 2.75/5
As we have reached the end, it is time to remind you that this AnastasiaDate review serves to tell you all you need to objectively know before deciding to have a go at it.
While it might lack some of the fancy features and is prone to scammers, AnastasiaDate can still be a great source of fun.
Eastern European girls are most certainly worth being given a shot so once you decide to test your luck on this dating site, share your story and experience in the comments
We wish you the best of luck!
But, wait!
There is more!
Frequently Asked Questions
Despite the extensive review above, you must probably still be struggling with some doubts in your head related to AnastasiaDate.
Luckily for you, here comes the list of the most frequently asked questions about this dating website.
Our group No. 1 of questions is related to the state of facts about the site and company, so let's take a look at these.
The second most frequently asked questions are mostly related to AnastasiaDate account.
Here are the most typical ones.
Finally, the last group of frequent questions refers to the functional side of the website.