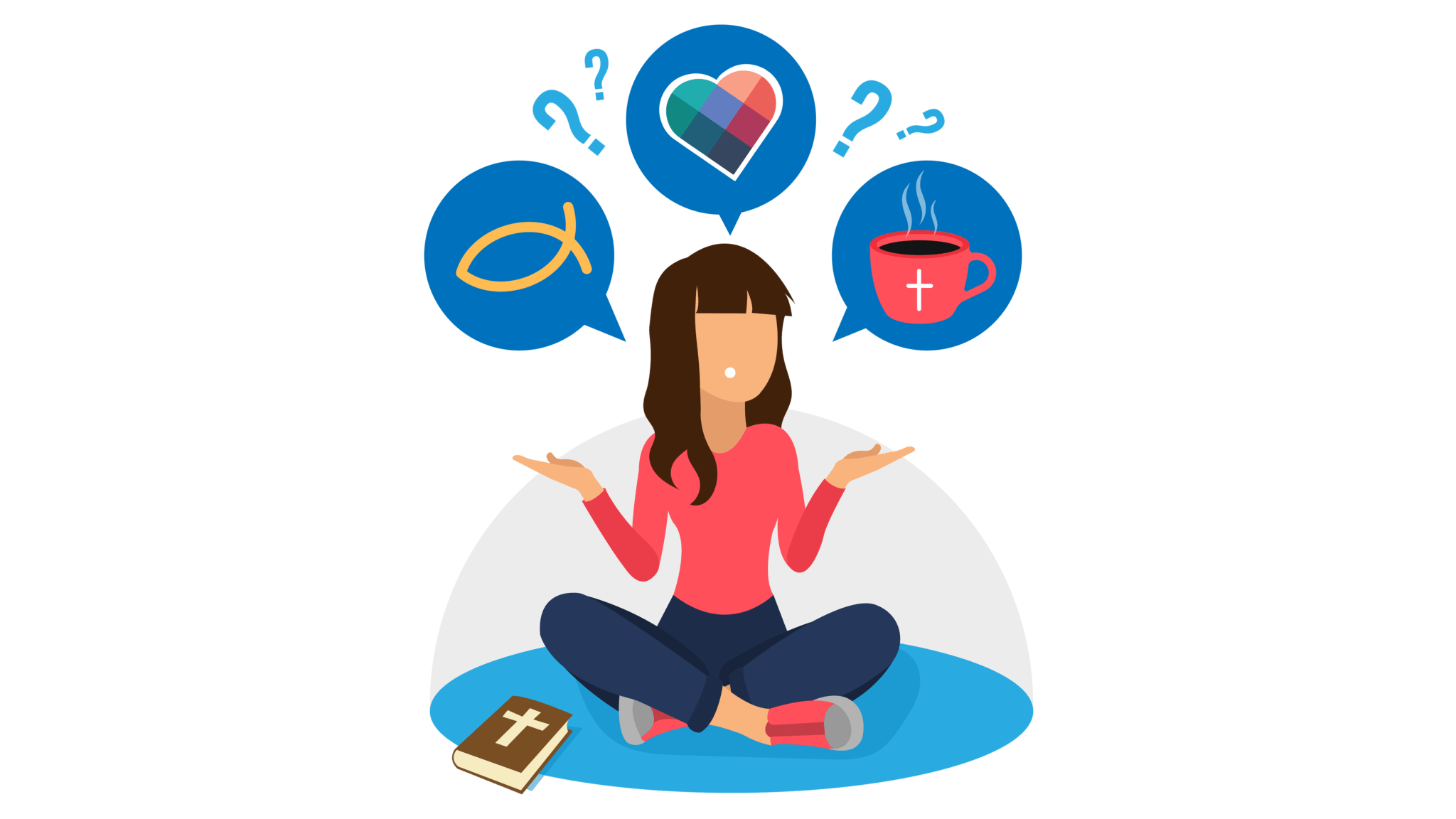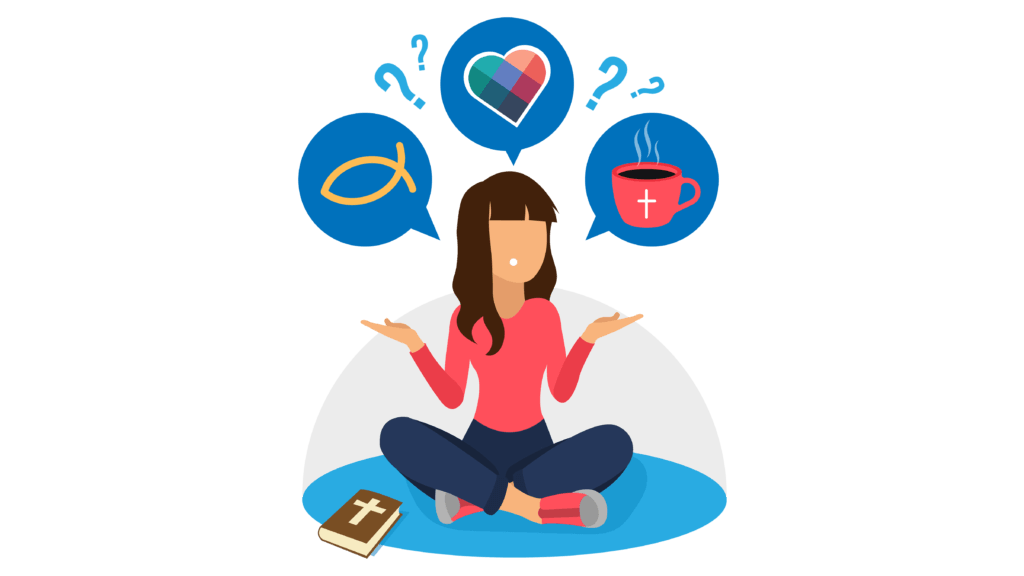 Which of these three Christian dating websites has the edge?
I will be comparing Christian mingle vs eHarmony vs Christian cafe on five essential criteria to see which is better.
By the end of the article, you will have a clear idea about which top dating sites for Christians is best for you. Let's start comparing them!
Bonus tip: we have found that you can save a lot on eHarmony by signing up on the website (not the app) using this special link.
Also, make sure to check out our full eHarmony review here, the individual Christian mingle review, and the individual Christian Cafe review.
Also read:
An incredible guide that teaches how to create the perfect online dating profile. This guide has come to the aid of so many people it will do the same for you too.
Is your dating app giving you the best chance for success?
Make sure to take our online dating site/app quiz to find out.
It's a fact that people who follow our dating site suggestions have on average 2 extra dates per month.
Although we have already talked about the best Christian dating sites in an article before, I would like to break down the top three in more detail.
In this article you will find out whether or not you should go with eHarmony, Christian mingle or Christian Cafe to meet your potential match.
Christian mingle is owned by sparks networks and alongside eHarmony and Christian café are meant to give Christians an online dating experience that is perfect due to the influx of dating sites with no real values on the online dating scene.
Since these three dating services are the top destinations for Christian singles to meet, it feels about time that I put together the full site comparison.
A Quick Stat on Christian Mingle Vs eHarmony Vs Christian Cafe
Whereas Christian Cafe will cost you $79.98 for a 6-month subscription, Christian Mingle and eHarmony ranges between $83.94 and $83.70. The signup process on both Christian Mingle and Christian Cafe is brief while eHarmony is time-consuming with its about 258 questions to answer.
Site navigation/layout and learning curve
This award has to be given to eHarmony because it has a very simplistic and beautiful design. One of the things that come along with having a few options is that there is not that much clutter in the way.
Not to say that Christian mingle or Christian Cafe has a very cluttered site, it's just that eHarmony has had years to perfect the design and layout of their website, and it shows. But don't take my word for it, check out the design here.
I can tell you that even the least tech-savvy of people will have no problem getting started with eHarmony.
The learning curve for Christian mingle is a little bit longer but should not take you more than a day to fully adapt yourself to all of the options.
Overall the Christian mingle site is much more appealing ever since it underwent a complete redesign in 2016. You can check out the complete redesign here.
Christian Cafe, on the other hand, has also been making some significant changes to its design and navigation recently. It has a smooth brown color design (naturally coffee) that I like. It looks great both on the mobile platform as well as on the desktop version. Check out their current design here.
The overall winner for the site design and navigation:
eHarmony with second place being Christian Cafe.
eHarmony vs Christian Mingle vs Christian Cafe: Size of the three dating sites
Overall the eHarmony site is much much more significant than both Christian Cafe, and Christian mingle regarding the number of members. That does not necessarily mean that it has a more significant number of Christian members that are looking for Christian partners.
And overall when comparing the three, the number of users is the most important thing that matters primarily for the sake of this article.
It is impossible to tell how many Christian members eHarmony has because they do not release that information. So, most of this information is purely from personal experience.
I have seen many more Christian matches on eHarmony overall when compared to Christian mingle or Christian Cafe. I am not sure if this is due to the overwhelming size of the community on eHarmony or if it is due to their 29 features of compatibility algorithm.
Whatever the case may be, I have encountered more success rate of compatible partners as well as higher-quality ones on eHarmony compared to Christian mingle and Christian Cafe.
One possible downfall is that you might have people reaching out to you on the eharmony that is not Christian. I would also probably guess that there could be non-Christians pretending to be Christians on the eHarmony due to the diverse values and beliefs of its over million users
I doubt that you would find that very often on Christian mingle or Christian Cafe.
Some stats that might help you decide which dating site is better for you. It is said that 5% of all marriages that have occurred in the United States began on eHarmony.
On the other hand, there was a survey that shows that approximately 29% of Christian marriages began on Christian mingle and over 25,000 marriages on Christian Cafe. I can't vouch for how reliable the survey is though.
The winner for the overall size of the dating network:
eHarmony vs Christian Mingle: Control over the website
If control over the site is what you are looking for, Christian mingle, and Christian Cafe is the better options for you. With eHarmony your features on the website are relatively limited.
After filling out the initial set up during the registration process, personality questions, that you are looking for Christian and necessary profile information along with the personality test, the algorithm goes to work for you in trying to bring you suggested matches from which you can select the perfect match.
Your job is to put up an endearing profile picture, put together nice words on your bio and use a suitable username and then you keep your fingers crossed.
It is basically out of your hands after this point.
Although the algorithm does a fantastic job at finding other Christians for you, there's not too much digging you can do on the match search compared to other dating sites online.
Also, you will receive matches daily on eHarmony from the dating pool which could be 1 or 5 depending on the subscription plan.
You might want more control and more matches on a daily basis.
This is where Christian mingle, and Christian Cafe does a better job. You have complete control over your profile, and you can search profiles for free and find matches based on criteria that you filter for.
In this regard, it is fun if you like doing the work for yourself.
Both Christian mingle as well as Christian Cafe let you search and filter through their million members base with ease.
Between Christian mingle and Christian Cafe, I feel like Christian Café has the edge on the number of features that are available to the user.
This is especially true with Christian Cafes advanced search option that lets you filter through the matches by church involvement, denominations, level of faith, etc. which is a nice addition.
The best part is that Christian Cafe offers a 10-day free trial as well to test out their service.
For your reading pleasure:
Exploring your long distance relationship
Winner for the level of control on the website:
eHarmony vs Christian Mingle vs Christian Cafe: The sign-up process
The sign up for Christian mingle is quite easy. It should not take you more than 10 or 15 min. and some necessary information to get started.
You will need to answer questions about your religious practices as well as your faith. You will be asked how frequently you attend church as well as other religious habits.
Signing up with the eHarmony takes the time to sign up with Christian mingle or Christian Cafe combined.
This is because you need to go through the full personality test as well as build your complete profile for the 29 dimensions of compatibility algorithm to work correctly.
You will have to answer approximately 258 questions to fully complete your profile. This ranges from relationship goals, partner preferences and much more. Sign up here to see the process yourself.
This is not something that you can skip out on, and it is essential for you to find a perfect match.
Christian Cafe has a super simple sign-up process and within 5 min. You will be up and running browsing through potential matches on their platform.
All you need is a valid e-mail address, your birthday and some simple questions such as your marital status if you have children, level of faith and beliefs as well as your lifestyle.
There are more questions that you can answer to fill out your profile adequately, but those do not need to be done until later. You can receive a 10-day free trial link as well.
Christian mingle also has one of the most natural processes to sign up. The process is very similar to Christian Cafe in this regard. Within minutes you can be up and running searching for your perfect match on their site.
It takes about an hour to become very familiar with how to navigate and start getting matches from the matching system of Christian Mingle and Christian Café.
Winner for the use of sign up:
Tie between Christian Cafe and Christian Mingle
Prices for each of these Christian dating websites
Here are the price options for eHarmony also they are subject to change. From time to time, eHarmony also offers a free weekend to talk to the members even if on free membership as you can send instant messages and receive a reply from potential matches.
The Christian mingle prices are a little more pricey.
here the prices for Christian Cafe:
Winner for the overall cheapest price:
eHarmony
eHarmony vs Christian Mingle – And the winner is…
Well, there you have it, ladies and gentlemen, everything that you will need to know to make the best decision for which dating site is the best for you, eHarmony or Christian mingle or Christian Cafe.
eHarmony has a broader user base, and in my experience, I found higher quality Christian matches overall, Making it the number one Christian dating site online. I still think Christian Cafe is a great option as well could be a great option and is continually improving. Christian mingle left me with a feeling of wanting more overall and comes in third place in this comparison.
It depends on whether or not you like to search for the match your self or have the eHarmony algorithm do all the work while you sit back and let the matches come to you.
Either way, if you are a Christian and you are looking for a compatible partner, I can tell you that you will enjoy the experience of any of these dating websites!
Whichever of the three websites you decide to use, one thing determines your success in the three and that is how you construct your profile, and the beautiful profile pictures you use. Christians also want good looking people.
The best dating site offers dating service to single members that share similar values and beliefs.
However, if you are not a believer and want alternatives that suits your needs, there is loveaholics review, naughtydate review, flirt review, Spdate review, and Ashley Madison review for your perusal.
Let me know in the comments if you have any other questions and I will get back to you as soon as I can 🙂
Do not forget it all begins with your profile. Check out this complete guide that help you to create an online dating profile that defines your personaility.