For people who are Korean or others who specifically want to date people of Korean descent, Korean Cupid is a niche dating site that's proving to be quite popular.
In this wide-ranging review of Korean Cupid, we delve deeply into a site that is aimed at a very specific dating niche.
We'll find out:
OFL Top Recommendations based on 100,000+ Survey

"Serious Relationships"
"Discreet Hookups"
"Best Course for Men"
"Quick Flings"
"Normal Hookups"
"Our Quiz"
All of these crucial questions are answered during the course of this review and by the end of it, you will know everything that you need to know about Korean Cupid.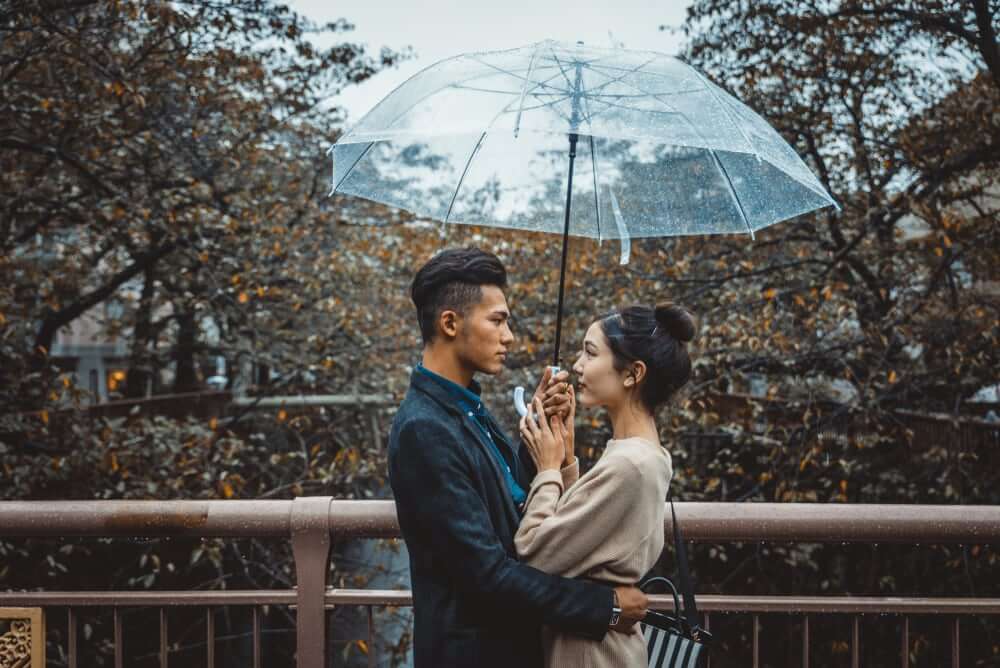 So let's jump straight in.
Is your dating app giving you the best chance for success?
Make sure to take our online dating site/app quiz to find out.
People who follow our dating site suggestions have on average 2 more dates per month.
Korean Cupid Review in Video Form
Audio (podcast) form for those of you on the go
Ease of use – 4/5
Effectiveness – 4/5
Key Features – 4/5
Pricing – 4/5
An impressive user base for what is essentially a niche dating site
Simple sign up procedure
Lots of members features
Limited messaging if you are not a member
The app only works on Android devices
Who is it for/Demographics?
Well, there certainly isn't any deep thinking involved when we are trying to work out just who this website is for, right?
Koreans find themselves not only in Asia but all over the world.
And this a website that's aimed at bringing those people together, specifically with helping them to form relationships.
But it's not only those who are encouraged to use the site.
OFL Top Recommendations based on 100,000+ Survey

"Serious Relationships"
"Discreet Hookups"
"Best Course for Men"
"Quick Flings"
"Normal Hookups"
"Our Quiz"
If you are a person who wants to date people of Korean origin, you are also welcome to make use of the site.
People are on the site for various reasons from hookups (like BeNaughty or Ashley Madison) to serious relationships (like eHarmony) – all with sexy Korean beauties.
But what are the user numbers on a site like that works with a specific niche in mind?
How many users does Korean Cupid have?
If you've ever used a niche dating site, you'd probably know that whatever specific niche they are covering can have a massive impact on their overall user numbers.
So where does Korean Cupid stand then?
Well, here is a breakdown of user numbers based on my research:
Korean Cupid has around 500 000 users around the globe
Of those 600 000 around 150 000 come from the United States
Most of the users, both male and female are from Korea
Around 50 000 users are active each week
That's 7 000 a day and 200 000 a month
The Korean Cupid Android app has had over 100 000 downloads
While it's yet to hit the magical million user mark, Korean Cupid is well on its way there, that's for sure.
And yes, the user base isn't the biggest but it's not the smallest I've ever seen, that's for sure.
The next critical aspect when it comes to user demographics is whether the site has users in your age range and the ratio between male and female users.
The first thing we are going to look at in this section is the gender ratio of Korean Cupid.
Men usually have the most profiles on niche sites like these and dating sites in general.
Again, that's true here as well.
But it's the gender split is a lot closer than I would have thought.
So the breakdown is:
60% of the users are male
40% of the users are female
As for the age ranges, well they look like this (ranked from most users to least users per age range):
35-44 years old
25-34 years old
45-54 years old
18-24 years old
55+
Over a third of all users, 38% to be exact, come from the 35-44 age group.
Of those, 23% are male while 15% are female.
The next biggest group are from 25-34 year of age.
That breakdown is 15% male and 18% female and make up another third of the site's users, 33% in total.
The third biggest group, the 45-54-year-olds make up a quarter of users of Korean Cupid and comprise 20% male users and 5% female users.
Lastly, 18-24-year-old group are just 3% of Korean Cupid users and 55-year-olds and older only 1%.
Becoming a Korean Cupid user by registering for and completing your profile is not something that's going to take very long.
That's because Cupid Media sites are so well designed and super-efficient.
Within a couple of minutes, you could be browsing for a Korean matchup, it really takes next to no time to get up and running.
Signing up for a profile on Korean Cupid
While Korean Cupid does have an app, it's only for Android users.
And yes, you can use it to sign up for the site, but I am going to take you through the website method.
That's so we cover everyone including Apple iPhone users who cannot use an app to register for the site and start their profile.
If you have a Facebook account, you can cut the time you take to register for a profile by using it to sign up.
It's a simple one-click registration process that cuts out the need to provide your password or username as per the regular website method, although that really doesn't take up much of your time either.
If you use Facebook or register the normal way, there are a few details that you will still need to provide to Korean Cupid to help complete your profile and tell them just what you are looking for when it comes to a matchup.
Korean Cupid then uses this information to provide you with some matchups from the moment you open their website.
That means even without searching, you've got potential matchups from the get-go to browse through if you want to.
That information they need is your preferred gender when it comes to matches as well as the age range you want those matches to be between.
You also have to provide Korean Cupid with your age because remember, you will appear in other users' searches as well.
Looking for that perfect matchup isn't a one-way street, you know!
Finding your way around Korean Cupid
If you've never used a Cupid Media dating site before, you are in for a treat.
They all have the same design and layout.
It's just the color scheme (and the user base) that changes.
It's a slick design that when compared to many other dating sites, easily wins in terms of looks but perhaps, more importantly, overall ease of use.
The first thing you will notice is the menu bar at the top of the screen.
This is where you will mostly go to navigate all the different aspects of Korean Cupid.
The main menus that you will find here are:
Matches: Here Korean Cupid provides you with a host of matches based on your unique details
Search: Here you can launch a number of different search types
Messages: All your incoming messages, as well as any that you've sent, are kept here
Activity: There's a treasure trove of information to be found here, including who has sent you a like, who has favorited your profile and even who has viewed your profile.
You will also notice a number on the left-hand side of the page.
This indicates the number of users online.
Click on it and it will take you to a search style return of these users where you can quickly browse their profile picture to see if there are any you may want to contact.
And now that we are talking about contacting users, how easy (or difficult) is that to carry out on Korean Cupid?
Before we jump straight into contacting a user, for the most part, before you do so, you are going to be launching a search to find the perfect person to contact, right?
It's the bread and butter of all dating sites and to be successful in your search you are relying on that search engine to turn up the kinds of matchups you want, normally based on a host of parameters that you indicate.
What I love about Cupid Media sites is that they give you so many tools to conduct searches with.
Let's start with the most obvious and that's an advanced parameter search.
In conducting one, you will put in the obvious details that you'd like to search for including ages ranges, gender, if you are looking for a penpal or something more serious.
You know, the regular stuff.
But there are a range of parameters that you can adjust and this based on your profile.
You would have hopefully filled these in as well making it easier for other users when they search for potential matchups.
And I highly recommend completing your profile because usually, using a dating site is a two-way street and you stand more chance of hooking up with the right people if both you and they are searching, right?
But back to the search.
What extra parameters can you fill-in?
When last someone logged in which is important because you want returns of active users, not someone who was last online a year ago
If they have a photo
Their location
Appearance parameters like height, weight, body type, hair and eye color
Lifestyle parameters like do they drink or smoke, are they willing to relocate, do they have children or want children.
Background and cultural parameters like their religion and languages
There's so much you can set to your liking here to help you bring up matches that are the closest to what you are looking for.
But this isn't the only way to search on Korean Cupid.
There's also another unique search feature that you will find on Cupid Media dating sites.
And that's Cupid Tags.
These are phrases or tags that you and other users can associate with themselves.
For example, a Cupid Tag could be something like the fact that you see yourself as loyal.
So you would add "loyal" as a Cupid Tag.
There are hundreds to choose from and you can even search for profiles using each specific Cupid Tag.
It's a fun way of mixing up your searches, that's for sure.
Another way to search is only available to Platinum members on the site.
And that's using reverse and mutual matches.
Here Korean Cupid provides you with mutual matches, where what you are looking for and what they are looking for in a matchup has paired you together.
They also give you reverse matches where you are exactly what someone else is looking for according to their search parameters.
They, however, aren't exactly what you are looking for.
These also open lots of possibilities but remember, it's only for Platinum members.
So no matter what search type you use, once you've found a few profiles of matchups you'd like to get to know better, you need to make contact with them, right?
To do that in an effective way, however, you are going to have to consider membership on the site at some point.
That's because Korean Cupid has limited messaging capabilities for regular users in the fact that you can only send messages to members of the site.
That makes keeping a conversation going pretty difficult, or if you'd like to, you can only converse then with members that cut down your matchup options.
So if you want to become a member to message effectively, you also would probably like to know what other features you can expect for that membership fee.
Let's take a look.
Before we jump into what membership brings to the party at Korean Cupid, let's recap things you can do as a regular user.
It's important to do so I think because Korean Cupid allows a non-paying user to do a lot.
For example:
Send messages but only to members
Like other user profiles to which they will receive a notification
Favorite other profiles
Use extra search parameters to fine-tune your the matchups returned
See who has viewed, liked or favorited your profile
But what can members expect for their monetary contribution?
So the first and probably most important aspect of membership is the fact that you can message anyone, not just members.
And that means you open a ton more potential matchup options, that's for sure.
You also have the ability to instant message people which communication speeds up, which is always a good thing on a dating site, right?
As a member, you have privacy options at your disposal.
For example, should you choose to, you can take your profile offline which means it doesn't show up in other searches.
That also means that should you view another person's profile, they won't see any record that you did.
3. Mutual and reverse matchups
We spoke earlier about mutual and reverse matchups and I think they are tools that you should use in your search for the perfect interest.
Particularly mutual matches, because you have been paired with someone that fits the bill when it comes to your search parameters and you fit with theirs.
If that's not a good place to start then, I am not sure what is.
Don't count out reverse matchup either, give them a chance as well.
As a member, you can make your profile that of a VIP.
What this means is that should another user launch a search and you match their returns, you will appear as the first few profiles (along with other VIPs) before regular users.
It's easily the best way to get yourself noticed, that's for sure.
This is only available for Platinum members.
Those are just a few of the excellent member features available to you should you sign up.
But what will that cost you?
The next thing we need to check now that we know the key features the site has to offer, it's logical to jump straight into the pricing of membership.
After all, without membership, you cannot access many of those key features while communicating with other users is also severely compromised.
One thing that Korean Cupid, along with other sites owned by Cupid Media does is give you not only one membership option but two.
Of course, these come at different price points and also offer different kinds of packages within each separate membership type.
So what are those membership options?
They are:
Gold membership
Platinum membership
You can problem guess which is the most expensive, right?
Yes, it's the Platinum membership option but by choosing that, you have access to all the features that Korean Cupid has to offer.
You'd have an idea as to the difference between the two as we covered them already in Key Features above.
So it's onto the cost of the two different packages then.
Let's start by looking at the cheapest – Gold membership.
There are three different options you can try: a monthly membership, a 3-month option or a 12-month option.
Of course, like all other dating sites, you can get big discounts on the extended options but you'd need to pay a bigger amount upfront.
1-month membership – $29.99
3-month membership – $59.99 ($20 per month)
12-month membership – $119.99 ($8.10 per month)
Platinum membership also has the same three options.
They are just a little more expensive but not much.
1-month membership – $34.99
3-month membership – $69.99 ($23.33 per month)
12-month membership – $149.99 ($12.50 per month)
I think the pricing found on Korean Cupid is more than fair.
It has some excellent features for you to make use of and for the most part, it's better than a lot of other dating sites who charge even more.
The extended packages provide the biggest savings but I would only consider those if you really know you are going to make use of the site for any length of time.
If you suspect you'd only be on it for a month to try it and the membership features out, then you'd be compelled to try the one-month membership option, right?
Ultimately, that's all up to you at the end of the day.
If I were to chose, I would want the reverse and mutual matching options that Platinum membership provides.
And it's only for $5 more when it comes to the monthly package.
Conclusion and Overall Rating
So let's jump straight into my overall rating for Korean Cupid.
I am giving it a magnificent 4 out of 5.
The main reasons I am doing this is that in terms of dating sites, Korean Cupid, like all those from the Cupid Media network are so easy to set up and use.
Not only that, but there are tons of features to aid you in your quest for love, even if you are a non-paying member.
If you'd like to take out membership, it's not only well priced but the features that come with it are impressive too.
This is a site that provides you with the user base to help you find that perfect matchup of Korean origin or from Korea itself.
If that's your thing, then Korean Cupid should be your starting point, that's for sure!
Frequently Asked Questions