With online dating, you can easily find someone new to chat with, date, or even start an affair.
In this article, we will talk about the website designed for people that are looking for discreet relationships. Learn how to sign up to Heated Affairs, who is the site for, features it has to offer, pricing and how it can help you with starting an affair.
Without further ado, let's dive into the Heated Affairs Review!
Is your dating app giving you the best chance for success?
Make sure to take our online dating site/app quiz to find out.
People who follow our dating site suggestions have on average 2 more dates per month.
Heated Affairs Review in Video Form
Audio (podcast) form for those of you on the go
Ratings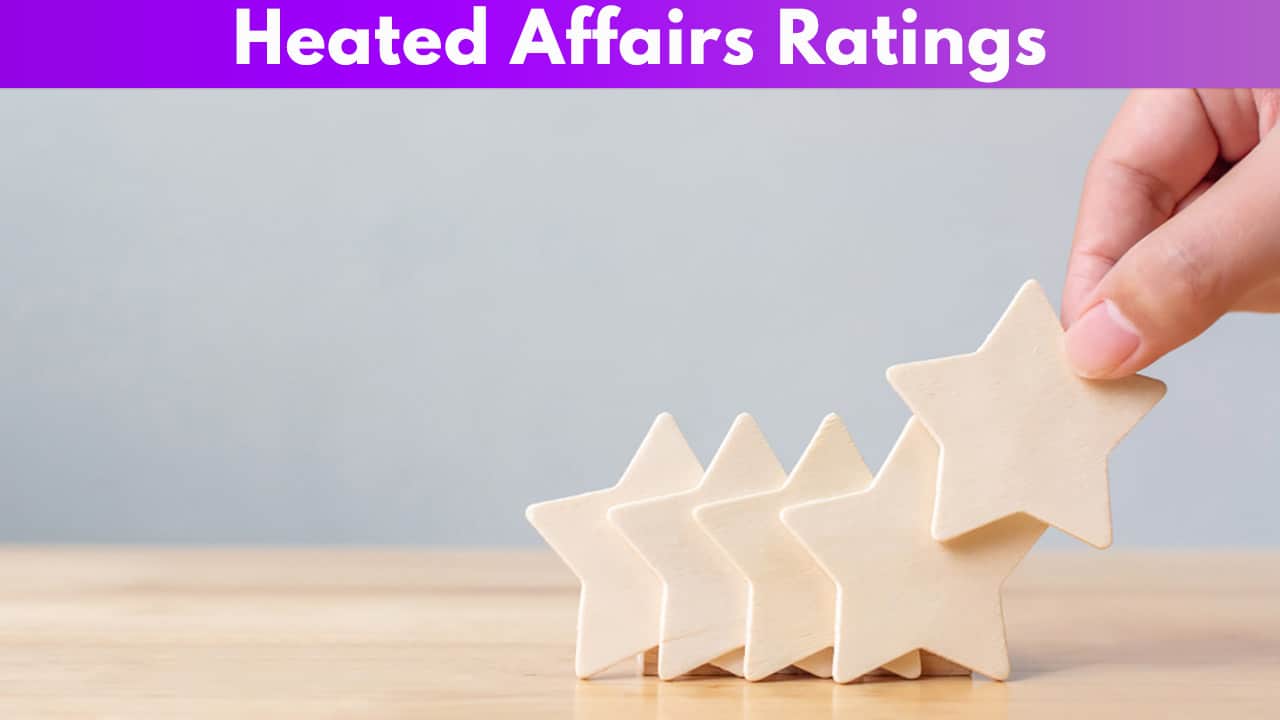 Effectiveness – 4.5/5
Features – 4/5
Ease-of-use – 4/5
Price – 3.5/5
Pros
Almost 50 million users all over the world, active members and thousands of loggings each day
Verified and authentic profiles
Simple registration process
Profiles are informative
Allows discreet encounters
Cons
Significantly more male than female members
Only premium members can send private messages
Pricing is above average
Who is it for/ Demographic makeup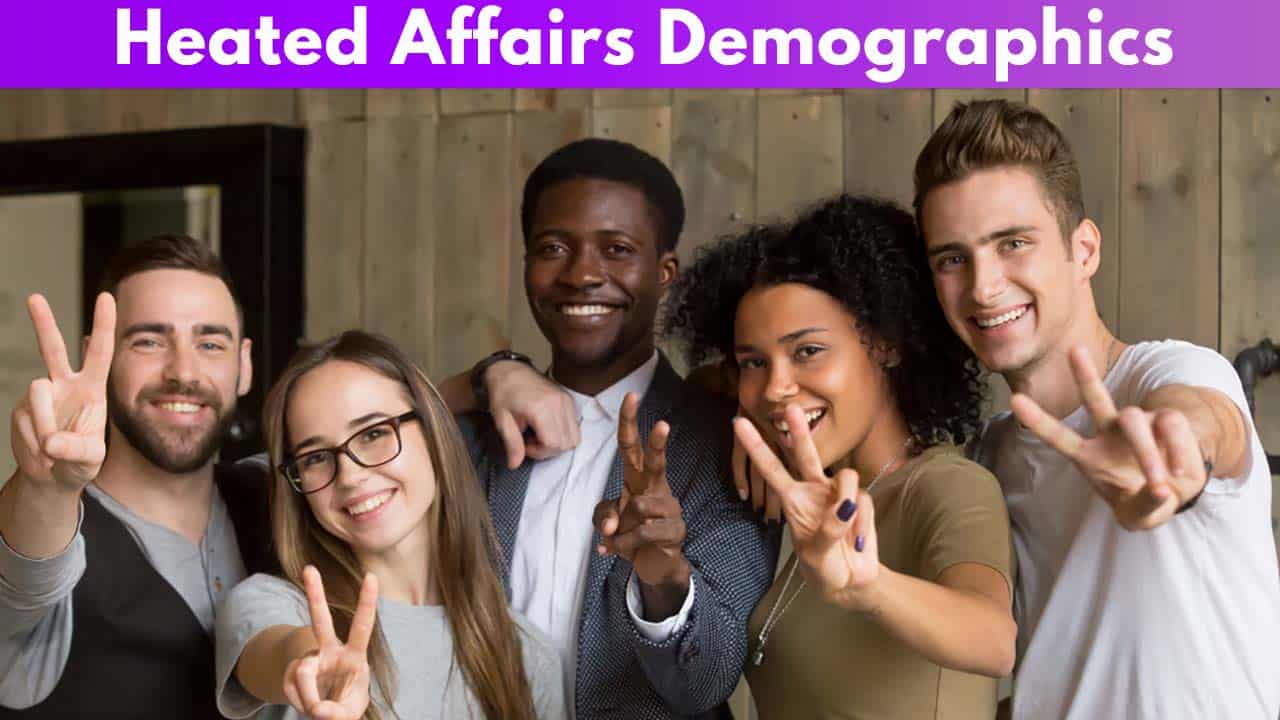 Firstly, let's start with basics: who is Heated Affairs for?
Heated Affairs has more than 48 million users worldwide which makes it one of the biggest cheating websites.
Out of 48 million users, about 40 million are from the USA and US citizens have the best chances of meeting up with other users. The site is also popular in Canada and Europe.
Each month, 70 thousand people join the website and users spend a few hours every week chatting with other members.
One thing you should be aware of is that men are significantly outnumbering female users. About 70 percent of users are men, so they have to work a bit harder to get the wanted female attention. Men do the search, while women are waiting until someone messages them.
When it comes to age distribution, all age groups are present. Members are older than 25, and seniors are present as well. As you can see, the thrill of online dating and cheating doesn't recognize any age limit and the website is welcoming to all age groups.
All of their users are looking for excitement outside their offline relationships, and if you searching for the same thing, you will find plenty of matches here.
Married people and people in long-term relationships are standard users. This website is their way of breaking the monotony and exploring different options. Besides couples, single people use the website as well, but they are not as active.
Also, the majority of members have upgraded their account, which means that most profiles are verified, and you won't have to worry about fakes and potentially getting catfished.
Effectiveness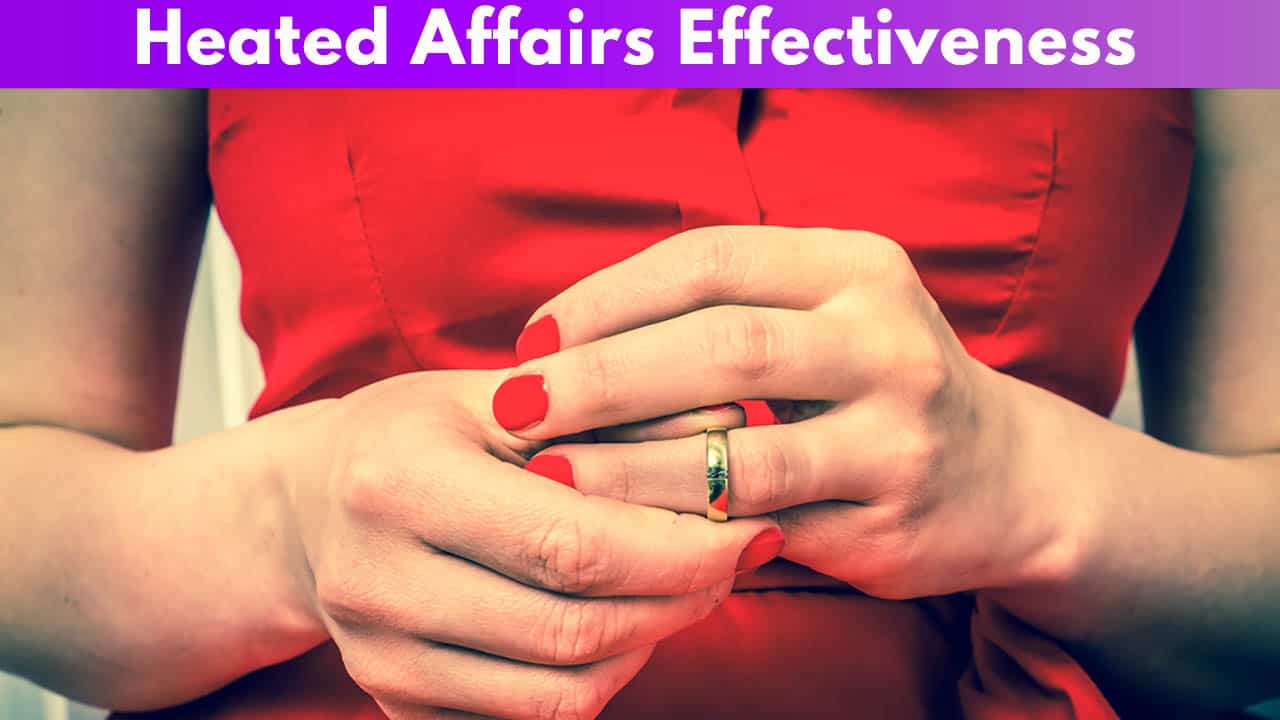 Heated Affairs has become one of the best websites for cheating. It has shown as quite effective for married people and others looking for something new.
OFL Top Recommendations based on 100,000+ Survey

"Serious Relationships"
"Discreet Hookups"
"Best Course for Men"
"Quick Flings"
"Normal Hookups"
"Our Quiz"
Let's talk more about different ways of starting a conversation, showing interest, dating people on Heated Affairs and achieving your goal.
How to make contact with other members?
Viewing profiles and photos is available to all members. You can carefully explore the profile before you decide to make contact.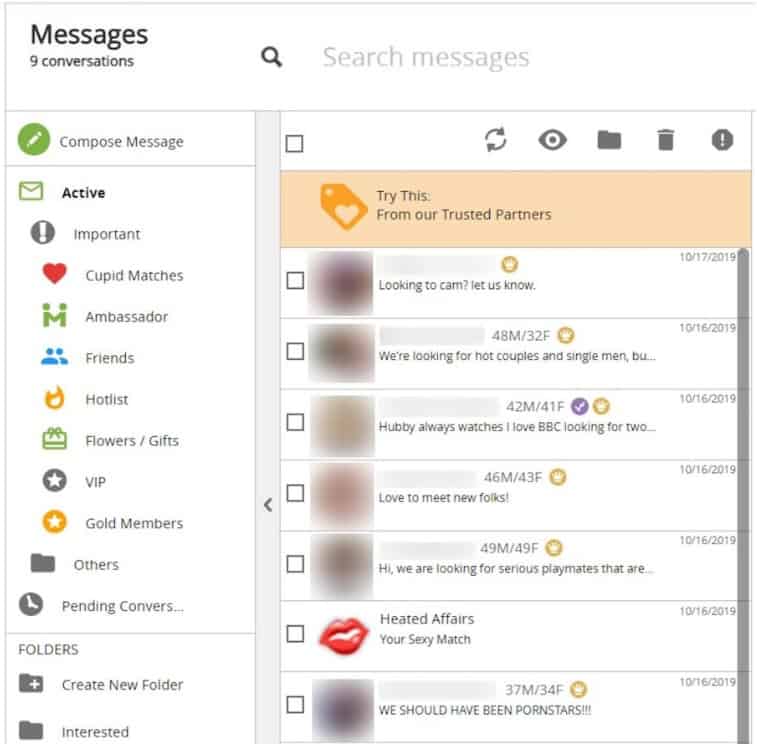 Initiating contact for free members might be a bit harder. Heated Affairs has plenty of verified profiles, and people are mostly attracted to the website because of the low chances of being scammed.
To secure the safety of their members, free profiles can't use all features and initiating contact can be a bit harder.
Standard members can join multiple forums and discussions. These are great for showing talent and interest, and in the comments section, you can chat with other members. Free users can comment on any blog post as many times as they want.
There are also chat groups, where other members can spot you and one of the premium accounts might message you later.
Another thing standard membership allows is adding people on the hotlist. All of the profiles you find interesting will be placed there, and when you decide to upgrade an account, you will able to chat with them.
Keep in mind that only 200 members can be added on the list.
Other features available for free members are:
1. Instant Messenger
This feature is quite similar to private messages on the website.
If two members are both using Instant Messenger, they can send private texts to each other.
This feature isn't reserved only for texts, but for video calls as well. Turn on webcam and start a video chat.
Webcam can also be used for shows that others can join and comment on.
2. Groups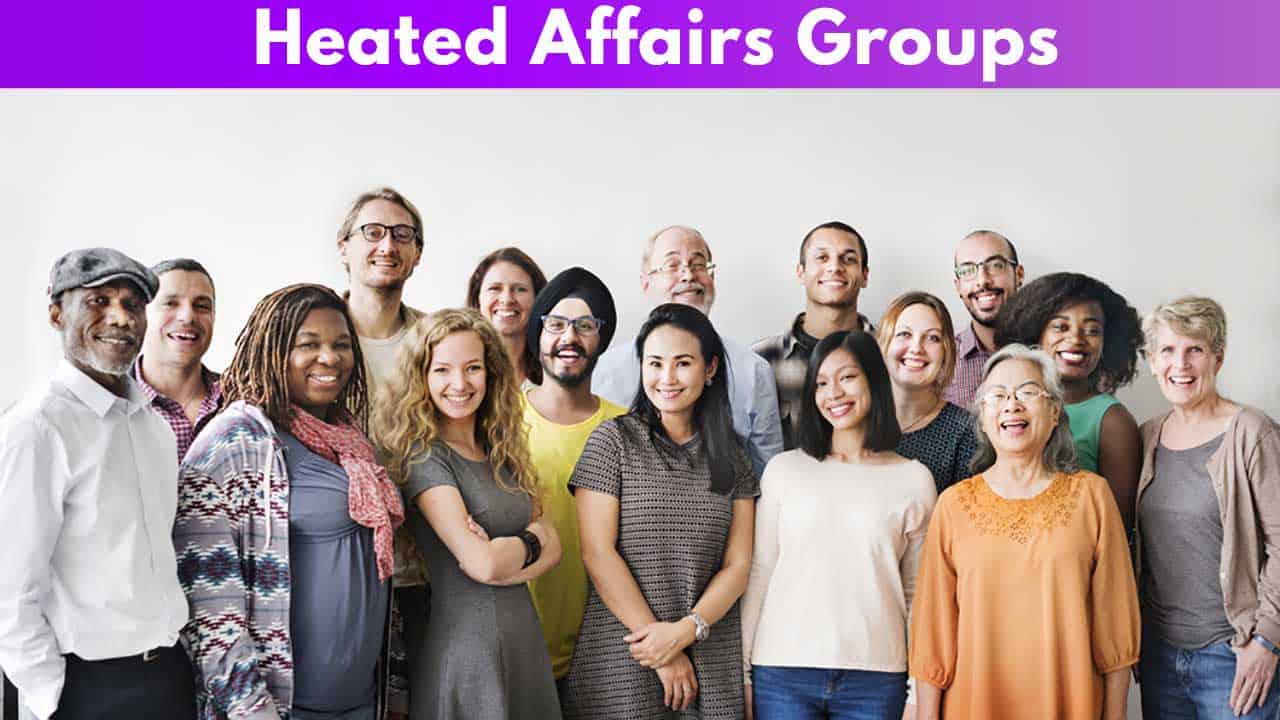 Groups are usually created by location, so people from the same area or country can easily get to know each other and meet up.
There are also plenty of groups that bring together people with similar interests.
More features are available to premium members, so initiating contact is easier for them. Subscribers have higher visibility which also helps with meeting new people.
Features that only subscribers have access to are:
3. Ice breaker
Sometimes it is hard to come up with a catchy phrase.
Since guys are outnumbering girls, their openers have to be good and attention-grabbing. Otherwise, they might lose their shot and get ignored by a girl they find attractive.
Ice breaker is offering you plenty of different pick-up lines and great openers that are almost always are replied to.
4. Friend requests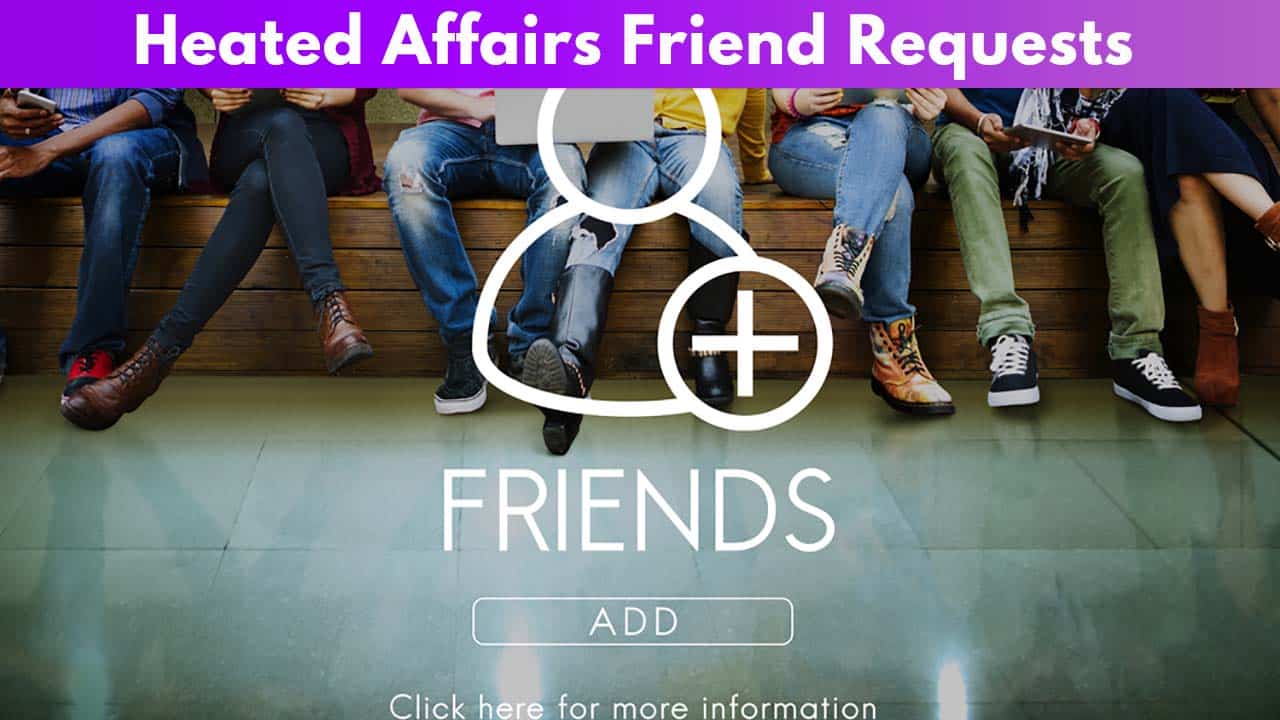 This feature is mostly used by premium members – in this way they are separating themselves from other users.
By sending a friend request, you are showing other members that your profile is verified and genuine.
If somebody is in your list of friends, they will more likely reply to your message or be interested in meeting offline.
5. Flirt
Someone caught your eye, but you aren't sure that they are interested?
Before sending a message, send a flirt. This is the safest way to discover whether they want to talk to you or not.
If they respond with a flirt, you can start chatting.
The success of Heated Affairs dating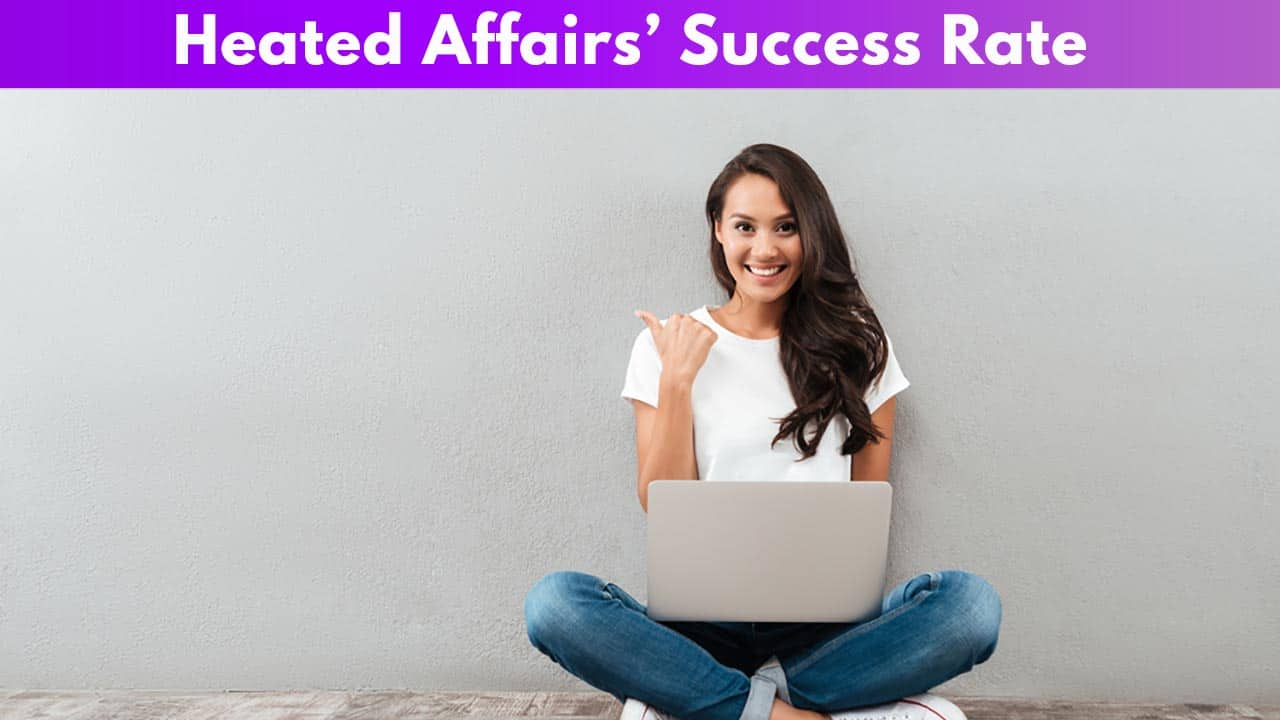 You are probably wondering is Heated Affairs good? Does it work?
Well, it depends mostly on you – what are you looking for and your expectations.
Since all users are only hoping to find a fling and not get into anything serious, the website works well for married people and anyone who is in a relationship. If your goal is just a fling, you can expect to find a few of them.
However, finding a new partner or an affair turning into a relationship rarely happens. People looking for a relationship should consider another dating website.
The first contact with members is messaging.
For most users, this goes on for a while and doesn't lead to anything else. Users often get the thrill just by chatting and flirting with strangers online.
Of course, some members eventually meet up offline and enjoy a one-night-stand.
Even though not all members are willing to meet up, the success rate of Heated Affairs is high. Even people that are only communicating with members online are satisfied with the interactions.
Key features
Now let's get familiar with some of the features this website has to offer.
How does Heated Affairs work?
The website has a few basic features that you can find on other websites as well such as liking, messaging and similar.
All of them are explained in the previous section and here we will cover some of the unique features Heated Affairs has to offer.
They are designed to bring excitement and thrill you won't be able to find on other websites.
1. Personality test
This is just a personality quiz. One part of the test is dedicated to sexual preferences where members can list all of their wildest fantasies.
You will learn what each member loves, get to know them better, but also have a sneak peek into their sex life.
By reading their answers, you can conclude whether they are someone you would hit it off with or not.
2. Live-action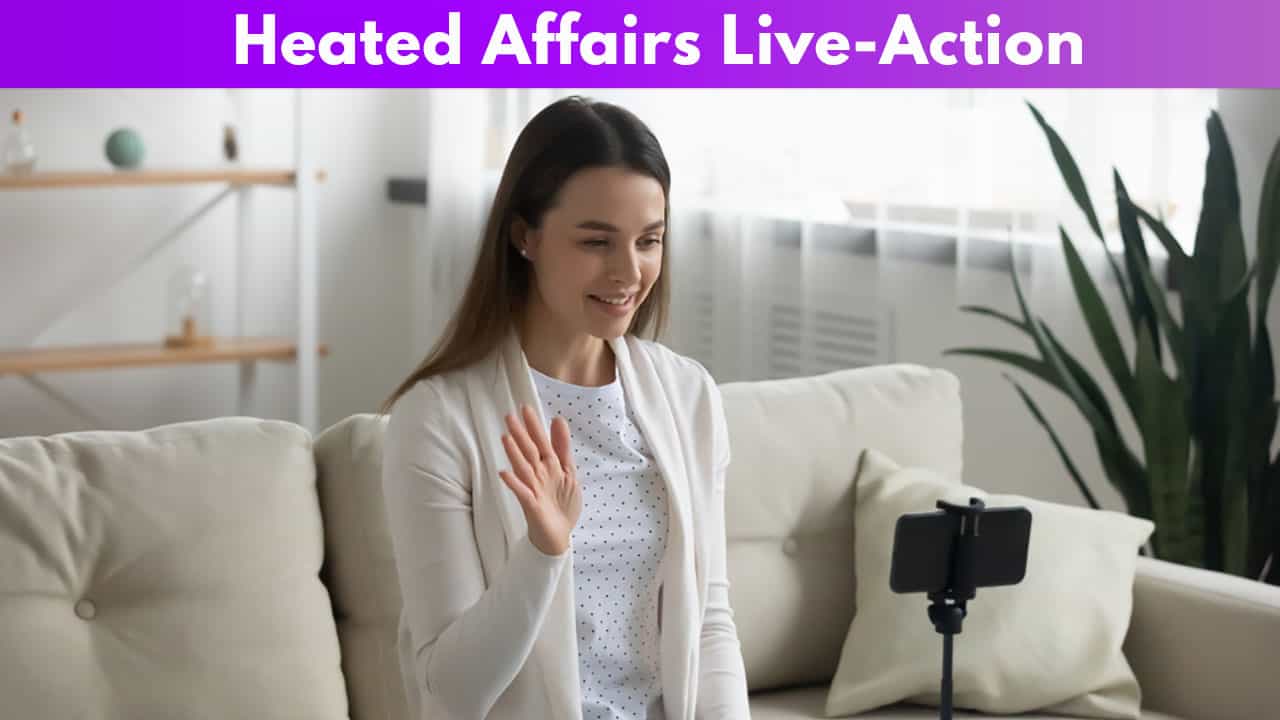 If you aren't ready to get to know someone offline, you can still enjoy some live interaction.
There are different lives available:
Live-models – With Live-models you can enjoy shows with professional models. There is also an option to chat with them or comment on the show but it costs a few extra bucks.
Member Webcams – Any member with a webcam can create their own show. Others can join and comment. However, you can only watch one of these shows each day, so be careful about who are you spending it on.
3. Community
Once you create an account, you will discover a new community. This is definitely more than just a dating website. Thanks to different forums and blogs, you can read and learn something new. The content of posts is mostly sexual, and you can contribute by sharing a few of your own fantasizes.
Besides blog posts, there is also a contest. Members post their best images and others can vote for their favorite.
If you want to learn a few new tricks in bed, Sex Academy can help you – there are plenty of tips to help you spice up your sex life.
4. Multiple Linkings
FriendFinder Network has gathered Heated Affairs and other dating websites. If you are using multiple platforms of this network, you can easily link the accounts, improve your visibility and meet even more people.
Ease-of-use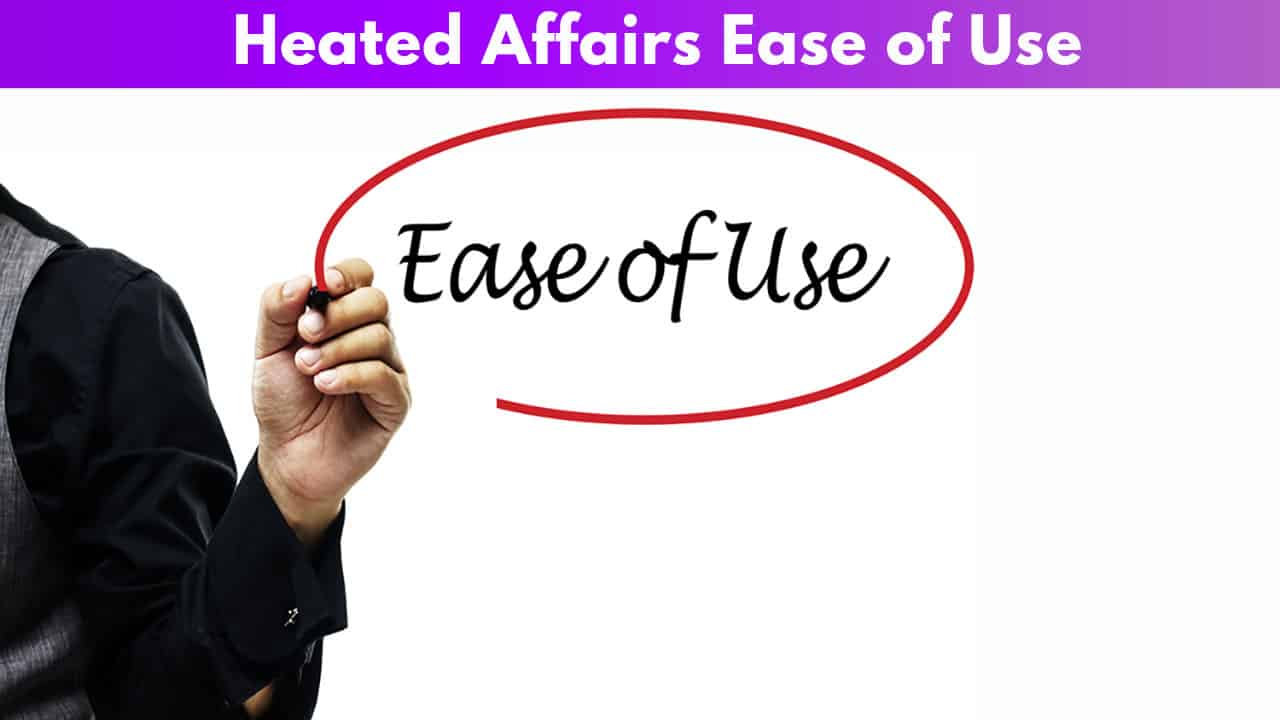 After reading about those innovative features, you probably can't wait to make a profile and explore the website.
So, how to access Heated Affairs dating? Is the website easy to navigate?
Joining Heated Affairs
The website has a simple sign-up process. You don't need to be tech-savvy to complete the registration and use the website.
Because plenty of seniors are present, the creators made sure everyone can go through the process and use the website without any troubles.
To join Heated Affairs, follow these steps:
1. Complete the form about your preferences
Heated Affairs isn't strictly a website for heterosexuals. Many members are part of the LGBTQ community and they easily find people with the same preferences.
When you start the sign-up process, you should share who are interested in: men, women or both. You can also say that you are interested in couples and TS/TV/TG.
Once you are done with filling this form, tap on the "Join for free" button and move on to the second step.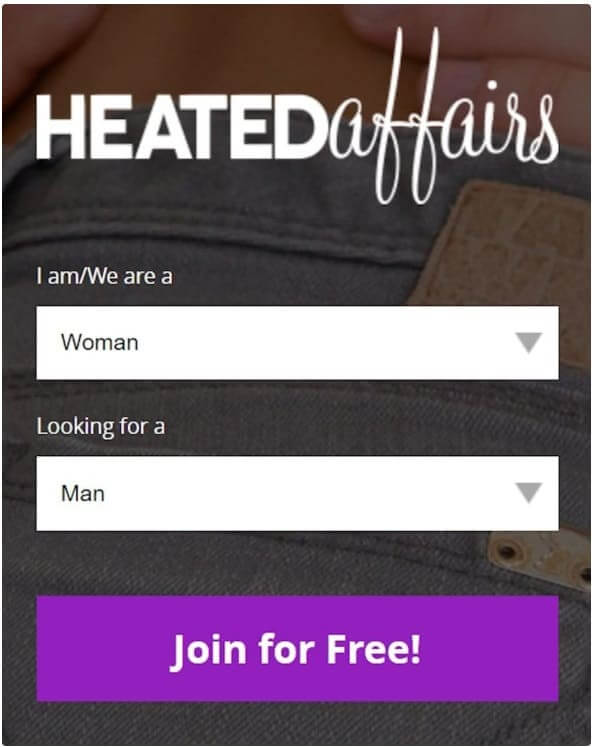 2. Basic information
Before providing the name and email address, you will be asked to share your age and location.
By selecting the country and ZIP code, you are getting access to different groups with people from your area.
3. Registration
This step includes giving your name and email address. You will also have to think of a good username, and the website can give you a few good recommendations that will protect your identity.
Of course, you can use your real name for the username.
4. Relationship status
In this step, you will share information such as body type, race and relationship status.
When it comes to relationship status, there are a few options available and one of them is "married". Remember that sharing this information isn't obligatory and there is an "I prefer not to share" option.
5. Write a bio
The bio isn't supposed to be long (usually, members write a few short sentences), but it should be informative. You can write about what you are currently doing, why did you decide to join the website or what are you looking for.
Consider a bio as a short introduction for members that have discovered your profile.
After completing the five steps, you will receive a link.
Click on the link and become a member! Now you can explore other profiles, join groups and chat with other members.
Complete a Personality Quiz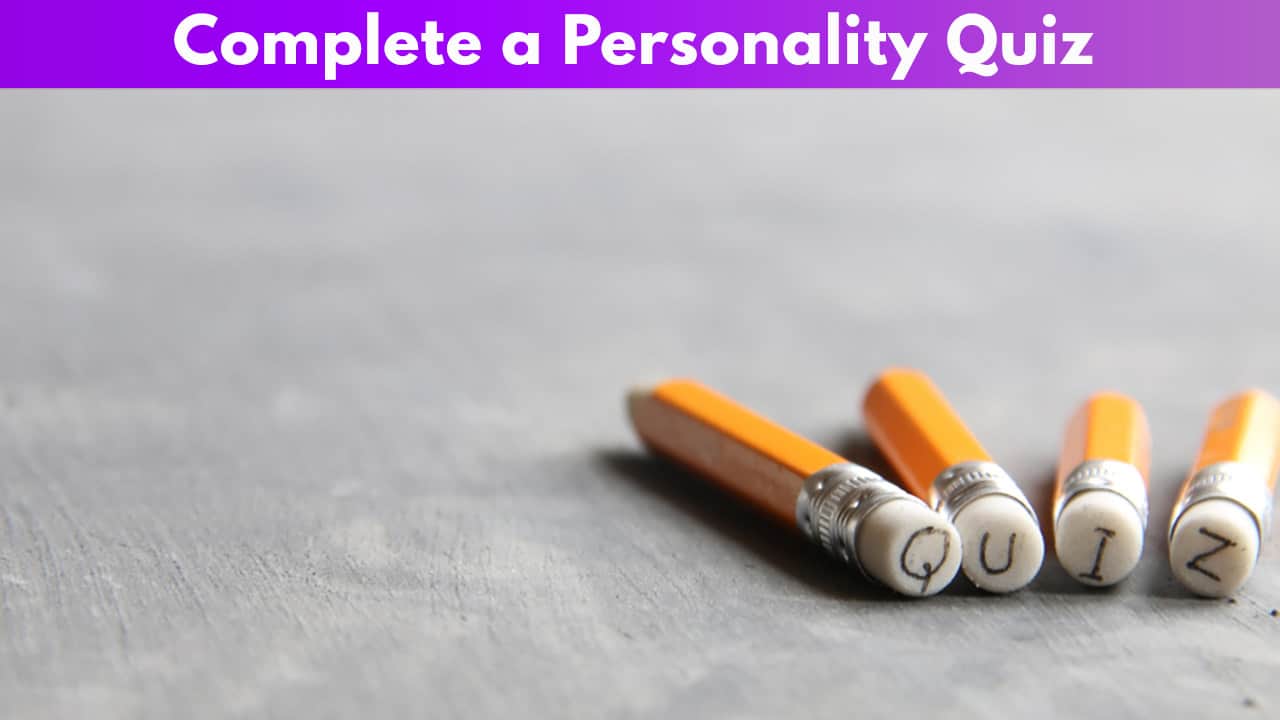 This step isn't mandatory, but completing this quiz has a few advantages, and one of them is matching.
Sharing your preferences will help you get better quality matches – you will get to know people that share similar interests, sexual preferences and habits.
The test consists of four different parts:
1. Personality
The first part consists of 25 questions about your personality and 16 about your sex life.
All personality questions have to be answered, while those about your sex life aren't mandatory.
For each question, you have to say whether you agree or disagree with a statement.
2. Essay
The second part consists of writing a few essays.
Usually, the topic of the essays is preferences in bed and current sex life. In just a few sentences, describe both and make sure that everything you like and dislike is mentioned.
Also, in essays, you can mention your hobbies or work. Write about your lifestyle, what you are satisfied with, future goals and what would you like to change.
3. Experience
Even though the website is allowing its members to explore their wildest fantasizes, not everyone is as experienced.
You can simply find out where you stand by ticking a few boxes – mark all of the things you have tried out in bed (or outside of it).
4. Kinks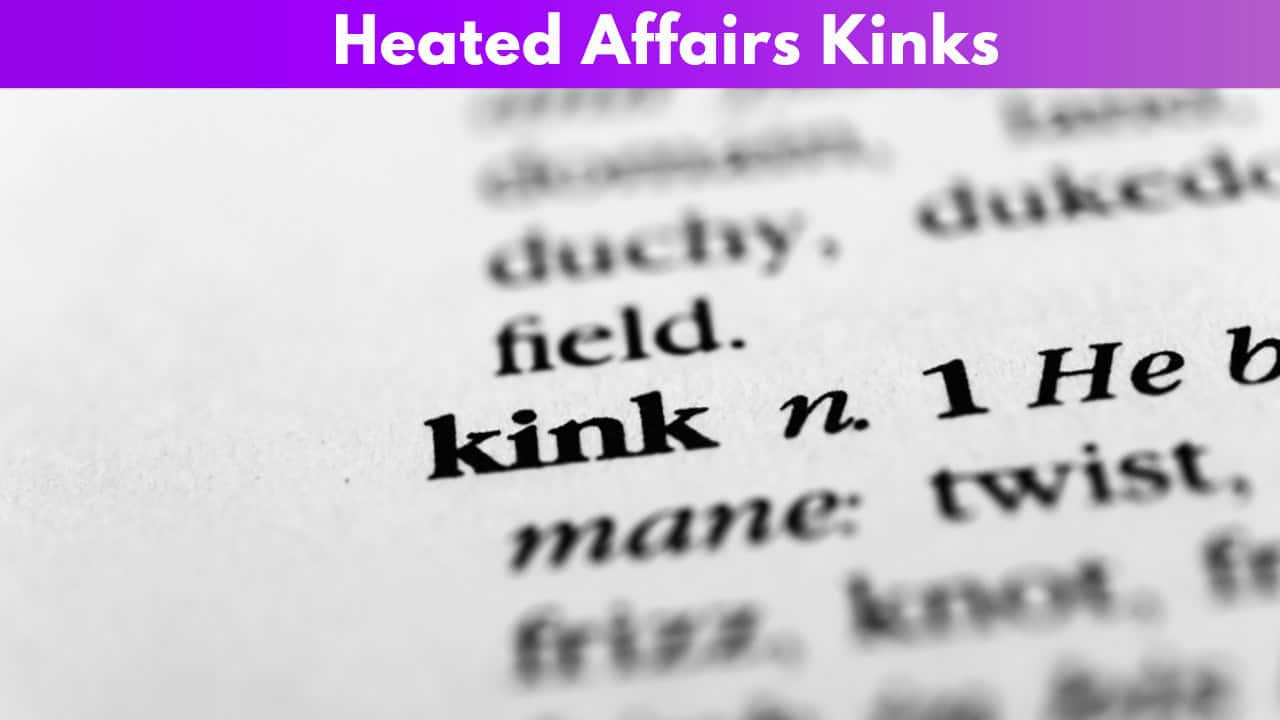 In this section, you can say whether you are a receiver or a man of action. There is even an option for spectators.
Let your imagination run wild and mark all of the activities you would like to try out. Numerous members would probably like to explore the same things and with this quiz, it will be easier to find them.
Verifying a profile
Verification can be done in two ways.
The first option is to send an image of yourself while holding a sign with your signature. This is a faster option.
Besides uploading a photo, you can go to ConfirmID and complete their verification process.
At the end of the verification process, you will get 500 points.
Website navigation
At first glance, you might feel a bit swamped with photos and texts, but you will eventually learn to navigate through the website.
Each page is divided into different categories, so you can easily find what you need.
All notifications are colored either red or orange, which makes them easy to spot.
When it comes to the profiles, thanks to the 5-step sign-up process and personality quiz, they are quite informative.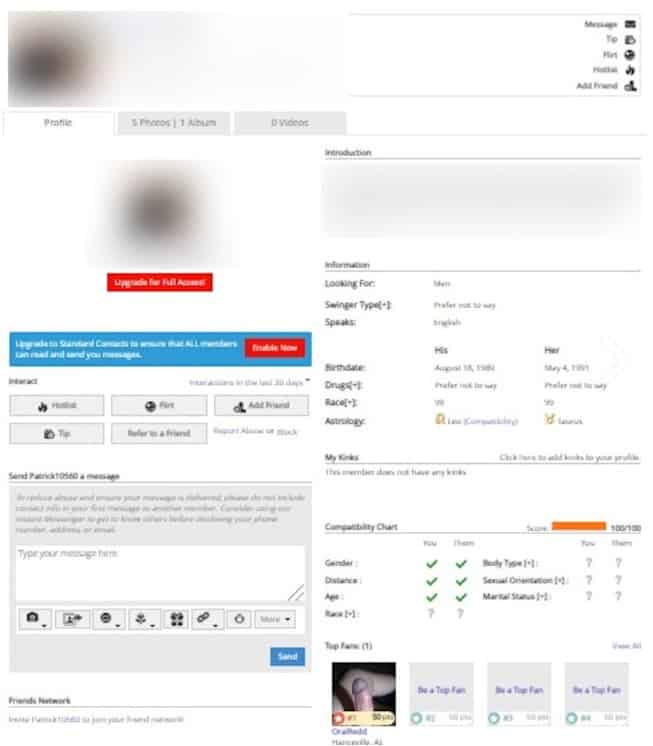 Unfortunately, free members won't have access to all information and photos. They can only view basic information such as name, gender, age and certain preferences. Pictures are all displayed, but they can't be viewed in full-size.
Only premium members can see all of the answers, full profiles and all uploaded photos.
If you want to check out information about somebody's preferences, see the answers to the personality test, or check out their sign and language, you will have to upgrade an account.
Another thing displayed on each profile is activity. Whenever you change your picture, upload a new one or like a post, it will show up on your profile.
All of the liked profiles can be found on either a Hotlist or a list of Friends. You won't ever have to worry about losing an interesting profile you saw.
In a separate section, all of the features can be found. There are two categories: send a message or interact.
By choosing Send a message, you can text, share images and links, or send virtual gifts to other users. It isn't strictly reserved for texting.
Interact features include features such as friend requests, hotlist and flirts.
Mobile App
If you find the website a bit challenging to use, consider switching to the mobile version.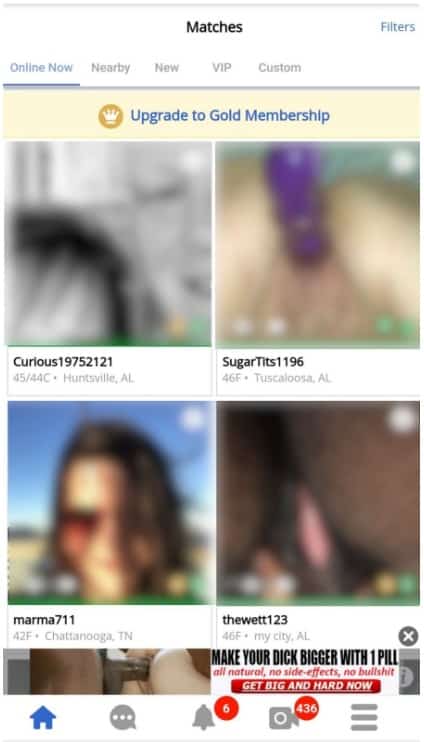 The app offers the same features but doesn't overwhelm you with information.
However, certain things such as answers to the personality quiz aren't displayed on the app. For example, you won't be able to see somebody's kinks, and it doesn't have to do anything with being a free or premium member.
Overall, the design of the app is well-done and it is great for dating on-the-go.
Unfortunately, it is only available for Apple users. If you own an Android phone, you can access the website with a mobile browser.
Pricing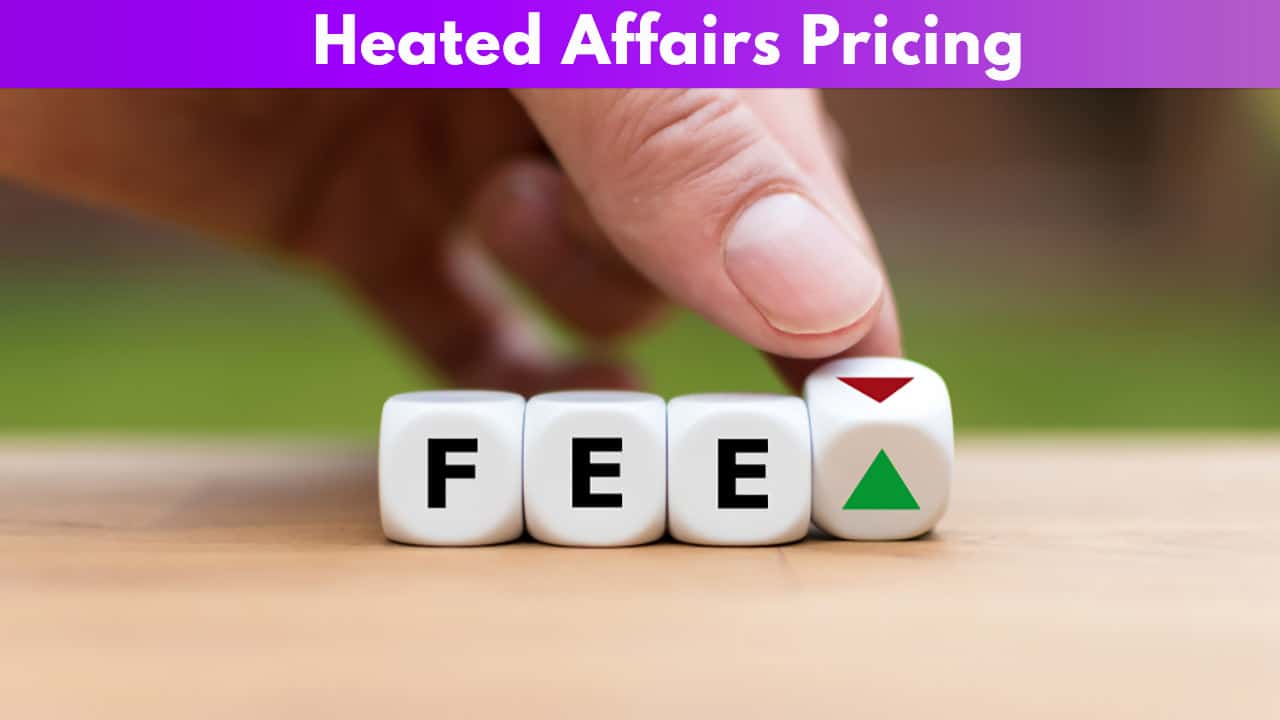 Heated Affairs offers two different memberships and price is determined by duration.
Gold Membership
1 month – $39.95/month
3 months – $26.95/month
12 months – $19.95/month
Standard Contact
1 month – $19.95/month
3 months – $11.95/month
12 months – $8.95/month
Besides these memberships, you can also purchase points: 1000 credits will cost you $10.
Adult Movies, Search Highlights and Private Chat Rooms are some things you can purchase separately and the price is also determined by duration.
As you can see from the prices, this is one of the more expensive websites. Yet, many members decided to go ahead and purchase a premium membership.
Conclusion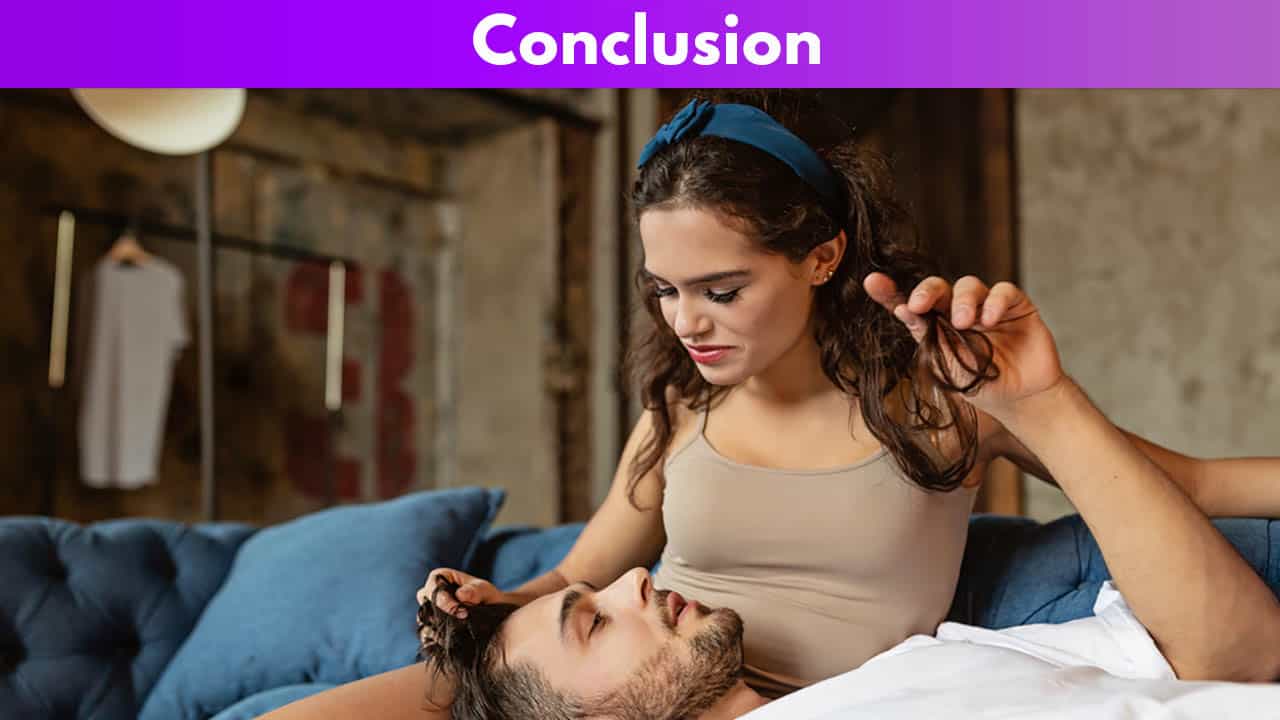 If you are eager to start an affair, this website could help you. It allows you to explore all of your sexual fantasies while keeping things discreet.
What you tried out Heated Affairs or plan on doing it after reading the article? Share your experience in the comments section!
Frequently Asked Questions
Heated Affairs was created by the same people that made Alt.com and Cams.com, and it is part of the FriendFinder Network.