Welcome to today's review where we assess Caribbean Cupid, a Cupid Media site where you can meet Caribbean singles.
This dating site is filled with Caribbean women from the Bahamas to Barbados, Jamaica to the Virgin Islands, and many other Caribbean countries.
So if you've always wanted a Caribbean soul mate or are looking for a serious relationship with an island beauty, perhaps this site has what you need.
As we evaluate what Caribbean Cupid is all about, we will look into the following:
OFL Top Recommendations based on 100,000+ Survey

"Serious Relationships"
"Discreet Hookups"
"Best Course for Men"
"Quick Flings"
"Normal Hookups"
"Our Quiz"
As we analyze the site in full during this review, you will know if this is the dating website where you should consider starting a profile or not.
Is your dating app giving you the best chance for success?
Make sure to take our online dating site/app quiz to find out.
It's a fact that people who follow our dating site suggestions have on average 2 extra dates per month.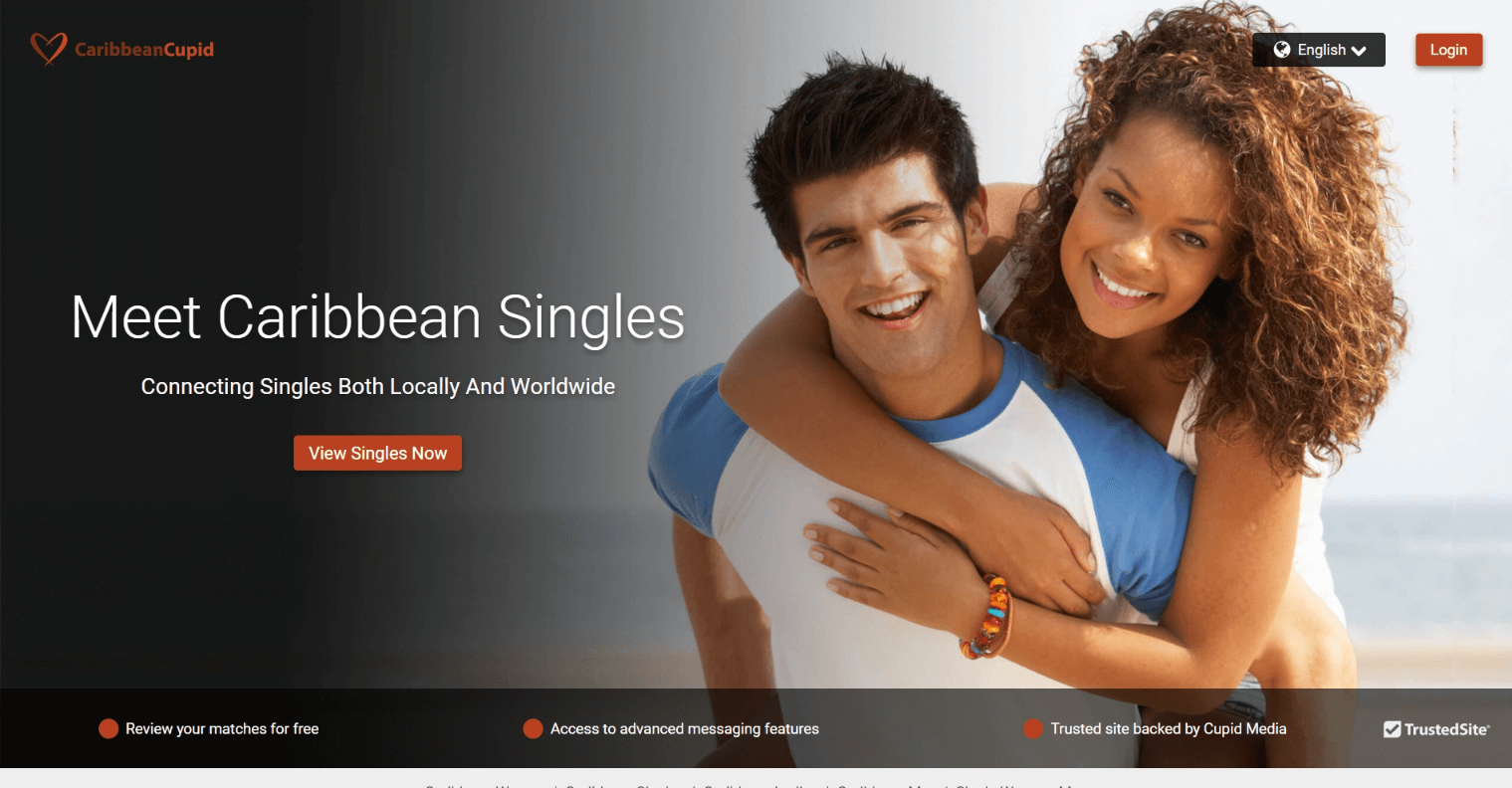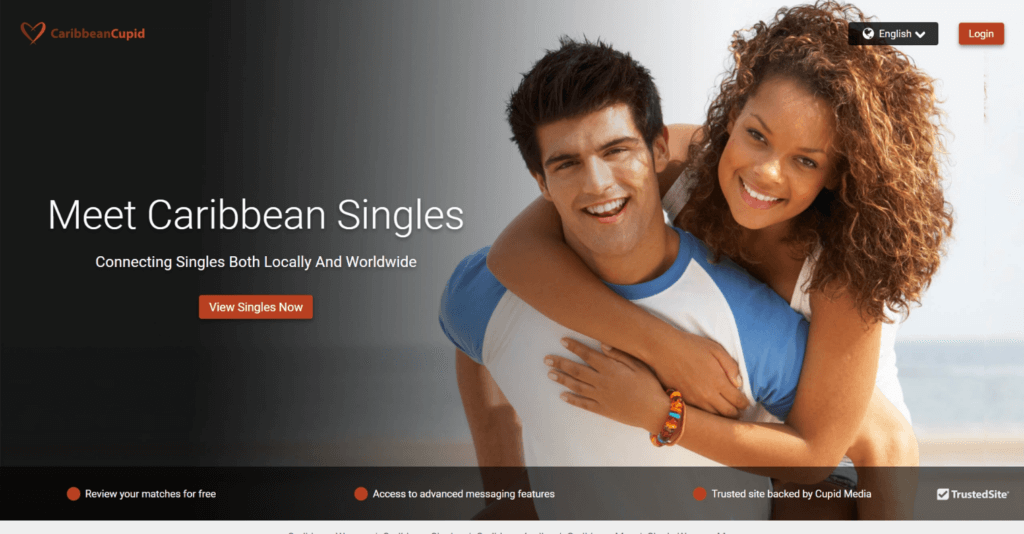 Ease of Use – 4/5
Effectiveness – 4/5
Key Features – 4/5
Pricing – 4/5
Several ways to register your profile including an Android App
Well priced membership
Excellent added features for members
Well laid out and easy to use website
No app for Apple devices
Small user base
Who's It For/Demographics?
People who open a Caribbean Cupid account are from that area or are looking to date people who are. Most users are interested in serious relationships (like eHarmony or Tinder), but if you are looking for something a little more casual, you should visit sites like BeNaughty or Ashley Madison.
This user-friendly site boasts around 200000 users from the United States alone with an overall membership of around 350000 and climbing.
Close to 60000 users are active on the site each month which is around 2000 per day.
It's not as active as a regular dating site, but you have to remember that it is serving a particularly dating niche.
Sites like that can never push out the kinds of figures a commercial dating site can.
As for the gender ratio, around 45% of users are female and 55% are male.
OFL Top Recommendations based on 100,000+ Survey

"Serious Relationships"
"Discreet Hookups"
"Best Course for Men"
"Quick Flings"
"Normal Hookups"
"Our Quiz"
40% of all users of the site are aged between 35 and 44 years old.


There are a few ways that you can sign up for Caribbean Cupid.
At the moment, it only has a mobile app for Android users which is available on Google Play.
If you have an Apple device, the site does have a mobile version so could still register for an account using your phone.
Or you could use your Facebook account to speed things up, both on the website or through the app.
It's totally up to you how you want to start the process.
Whatever option you take, both the website and app are available in English and you will need to provide some kind of personal data as part of the registration process.
This includes:
Name
Email
Secure password
Location
Potential matchups age ranges
Once you've provided this information, you gain access to the site, although you've still left with plenty to do before you can look into matches or search for your own.
It's pretty tempting to start looking around and technically, you can but I really work focus on getting my profile completed first.
Your Caribbean Cupid profile
Getting your profile up and running before starting to look for potential is good for two reasons:
It shows that you are serious about using the dating site properly
Other users are more likely to reach out to those who have given all the information they can about themselves. It's not just your profile picture that attracts admirers, you know.
Also, if you'd like to have a verified profile, it has to be complete to undergo the verification process.
The process starts with uploading a profile picture but you will need to fill in sections related to appearance, lifestyle, cultural details, background information, and more.
Let's break these down a little more:
Appearance: Includes hair and eye color, height, weight, body type, ethnicity, etc.
Lifestyle: Habits, marital status, do you have or want children, do you have pets, etc.
Background: Employment status, annual income, profession, where you live, etc.
Cultural details: Nationality, education, languages, star sign, etc.
You can also fill in a profile headline, an About Yourself section, what you are looking for in a partner, and more.
There is also a section for hobbies and interests as well as personality questions to help show what you are all about.
You can even fine-tune the match criteria so the site can help find the best possible matchups.
Also, don't forget to add your own Cupidtags
This is something I will cover later in the review.
As with most dating sites, some users take their profiles more seriously than others.
On the whole, most Caribbean Cupid users have filled in large parts of their profiles.
Navigating your way around Caribbean Cupid
Cupid Media runs some of the best-designed dating sites on the planet.
Not only are they good to look at but even a dating site newbie will quickly learn how to navigate the site.
What really is a plus point for me is that from the moment you log into the site, the profiles of other users can be view straight away.
So once you've completed your profile, and I can't stress how important that is, you can immediately start looking through potential matchups.
But more on that later.
First I want to just focus on the menu system that you will use on the site to find your way around.
That's found at the top of the screen:
Matches: Click here to find the matches that the matching algorithm has found for you. This is based on your gender preference, age-range and more.
Search: Caribbean Cupid has an incredibly advanced search engine at the disposal of all users. You can search for your own particular matchups here.
Messages: All sent and received messages can be accessed from this menu
Activity: This menu has four sub-menus where you can see your likes, favorites, who has viewed your profile and the users you have blocked on this site.
You will also notice a number on the side of these menus.
This gives you the total number of users on-site at that time.
It's very useful for people who are in another time zone to see when the site is at its busiest.
If you always have your phone fixed to your hand, the chances are that you prefer to use an app to find love in the Caribbean.
As mentioned earlier, this Caribbean Cupid app is only available for Android users.
To date, it has had over 100000 installs and rates at 3.5 on the Google Play Store.


Any effective dating site not only needs a decent user base but also requires tools that allow users to search for matchups and then get into contact with them.
In this section of the review, we are going to specifically look at what Caribbean Cupid provides to help you with both of these.
I've already mentioned that Caribbean Cupid provides potential matchups from the get-go.
In fact, clicking on the Matches menu takes you to the home page of the site with all of these matchups displayed.
You'll immediately notice a quick search bar where you can make adjustments.
For example, you can adjust the following when it comes to these matches:
Gender
Age range
Location (country, state, city)
The minimum distance they should be from your location
The matches can be sorted according to:
Newest members
Photo first
Last active
Relevance
I like to use the last active sorting method as it shows me users that have been on site recently.
That means there is no chance of trying to get into contact with someone who hasn't logged into their profile in six months.
Searching for your own matchups
Caribbean Cupid is a site that not only provides you with matches but allows you to search for your own.
In fact, the advanced search engine used by the site is even for those that have free membership.
What I love about this search engine is just how much you can tweak your searches.
But don't get carried away, this isn't a site with a million members.
Adding too many parameters can actually be a bad thing at the end of the day.
All of these parameters are taken from user-profiles and include all they would have filled in, including appearance, lifestyle, cultural and background parameters.
But that's not the only search option available to you.
You can still search using:
Keywords
Cupid Tags
First names
Member numbers
Popular searches from other users
While searching for first names and member numbers aren't that important, don't rule out keywords and Cupid Tags.
I want to focus on the latter specifically.
What is a Cupid Tag, I guess you are asking.
Well, it's something you will find on all Cupid Media sites.
These are tags that you can associate with yourself that you think describe you.
For example, "humorous" is a Cupid Tag you could use if you are always cracking jokes.
What about "polite" or 'caring"?
Yes, these are all Cupid Tags as well.
They add a new dimension to searching for a potential matchup and while they won't ever replace a regular search engine, using them from time to time is a must.
Messaging other users on Caribbean Cupid
So how does messaging work here?
Can someone who isn't a member send messages?
Well, the simple answer is no.
Caribbean Cupid is much like other dating sites in that regard.
But that doesn't mean they can't communicate.
Sending messages to people in the domain of both gold and platinum members on the site.
If you as a free user receives a message from them, however, you can reply to those messages.
That's better than most dating sites offer, that's for sure.
And it certainly helps the overall reply rate on the site.


While you are free to wait for someone to message as a free member, if you want to be proactive, you can get premium membership and message others first.
If they are a free member, you know that they can reply, right.
Note, however, that Caribbean Cupid has two membership options:
Gold membership
Platinum membership
Platinum membership will give you access to all of the key features listed below.
There is no doubt that sending messages is the key advantage of taking out membership on a dating site.
And that goes for just about all of them.
On most dating sites, you will need messaging to get anywhere.
And while Caribbean Cupid allows free users to reply to messages, what happens if no one sends you a message.
As a member, however, you can fire off messages in the knowledge that users, even free ones, can reply to you.
Sending messages is something that both Gold and Platinum members can do.
If you want to give yourself every chance of standing out, it's a VIP profile you want.
This is for those users who take platinum membership and ensure that your profile will appear first in the searches conducted by all other users.
Your profile also will receive a special VIP badge to help you stand out even more.
Both gold and platinum members have added privacy features that they can use on Caribbean Cupid.
When turned on, you will leave no trace when browsing other users' profiles.
This means they won't see that you have viewed their profile.
You can also take your own profile out of the search matchups for other users but if I am honest, I don't see the point in that.
Platinum members have two extra matchups options that are something very different.
These are:
Mutual matchups
Reverse matchups
Without a doubt, you should always see what mutual matchups bring to the table.
But what are they?
Well, a mutual matchup is when you and another user almost match exactly what each other are looking for in a partner.
If you don't follow up on these, you might just miss out on meeting your soulmate.
But what's a reverse matchup then?
Well, that's when you are what the other person is looking for but they don't exactly fit your requirements.
Again, these are worth checking into.
You really have nothing to lose by doing so.
I love these extra matchups.
It really does set apart Cupid Media sites like this when comparing them to others.
Those are the key features that I think are the most important but there are a few minor extras as well, for example:
No on-site advertising
More search options
More profile space
Cupid Media sites are packed with extra features that's for sure.
Some, like the extra matching options, you won't find on other dating sites, while others are fairly standard.
But if you are going to opt for membership, the question is, how much are you going to have to pay.
Well, we already know that there are two membership packages, so let's see the options they have when it comes to the length of the membership package as well as the cost.
Gold membership:
1-month membership – $24.98
3-month membership – $49.99 ($16.99 per month)
12-month membership – $99.98 ($8.33 per month)
(Does not include VIP badges and search listings or mutual/reverse matches)
Platinum membership:
1-month membership – $29.99
3-month membership – $59.99 ($19.97 per month)
12-month membership – $119.999 ($10.00 per month)
(Does not include VIP badges and search listings or mutual/reverse matches)
I am sure you agree that those prices are spot on.
Many dating sites charge over $30 per month to use their services and then the only key feature of note is the ability to message others.
Here, platinum membership is $29.99, and you all of those extras including the matching options.
Without a doubt, these prices are well-considered and thought out and I wouldn't hesitate to try out the monthly platinum membership at $29.99.
As for payment options, you can use your credit card, PayPal, or complete a bank transfer.
Conclusion and Overall Rating
We've come to the end of our Caribbean Cupid review.
Should you wish to meet Caribbean singles, then this is the place to start, that's for sure.
The site is just so simple and easy to use.
It also presents you with all the tools you need to be able to find the right kind of matchups.
For example, you can look through the matches the site handpicks for you and you can even tweak them.
Or you can search for your own using a very impressive advanced search engine to find just what you are looking for.
But don't forget Cupidtags, keyword searches, and for Platinum members, mutual and reverse matches.
Speaking of membership, it really couldn't be priced any better but if you stay as a free member and are you are patient, you can reply to messages if you get sent them.
On the downside, the site doesn't have the biggest user base in the world, but that's simply down to the niche it serves, I believe.
Today, Caribbean Cupid gets a rating of 4 out of 5.
OnlineforLove dating experts reviewed and tested Caribbean Cupid over a long period of time.
Following this process, the website was given a final star rating based on the criteria below:
The size of the user base
Overall ease of use of the dating site
How the search engine and matching algorithm works
Membership costs
What key features members can expect when they sign up