It is quite common for people to be uncertain of which dating site they should join for discreet or casual dating, especially if they are married. There are plenty of options out there, some of them trustworthy, and some not as much.
There are however, some tried and proven dating services, such as Adult Friend Finder (AFF) and Ashley Madison, both of which can be found on the very top of most lists of online dating sites for both casual hookups and married people. But how do they stack up against each other?
I have gathered all the relevant information about Adult Friend Finder vs Ashley Madison, each of the two websites, and ranked them based on a number of criteria that users may find important when looking for hookups and extramarital affairs, such as:
General overview
Layout and ease of use
User structure
Free features
Premium features
Cost
Sign up
Security
Bonus tip: we have found that you can save a lot on Ashley Madison by signing up on the website (not the app) using this special link.
OFL Top Recommendations based on 100,000+ Survey

"Serious Relationships"
"Discreet Hookups"
"Best Course for Men"
"Quick Flings"
"Normal Hookups"
"Our Quiz"
Also, make sure to check out our full Ashley Madison review here and check out the individual Adult Friend Finder review.
Aff vs Ashley Madison in numbers
I will first take a look at some basic numbers of the two platforms in order to get some insight in how well they work through a sheer number comparison.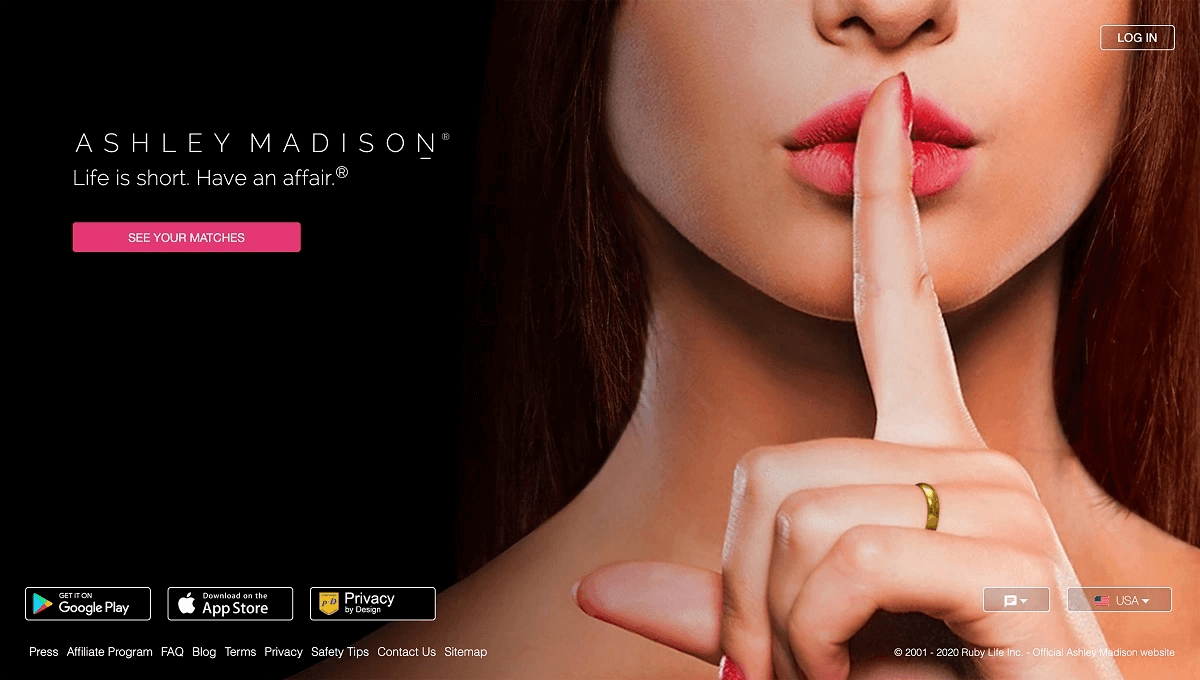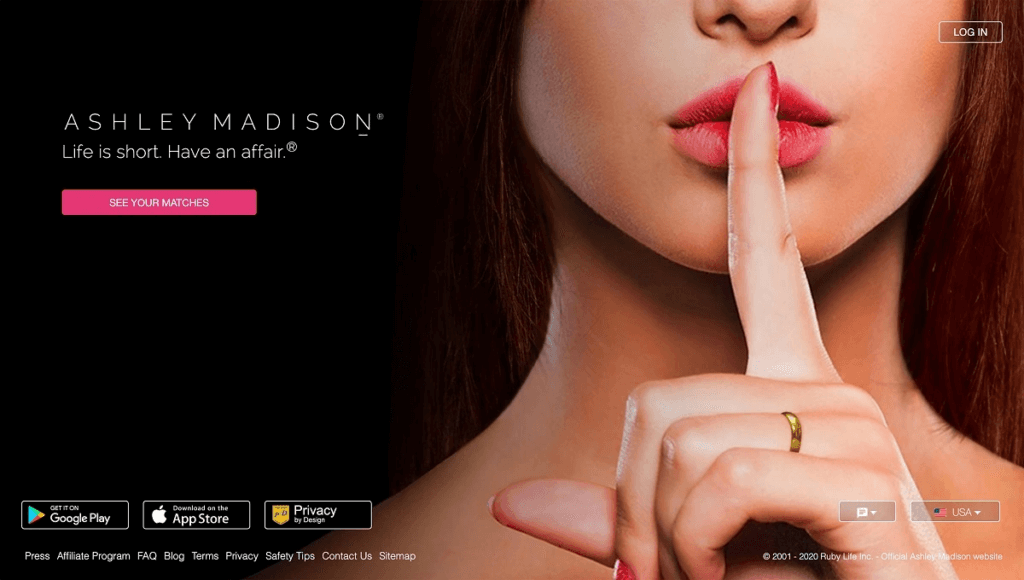 Adult friend finder features around 25 million visits in one month, which is better than most other hookup sites, and has a 65/35 male-to-female ratio. Its total user count is estimated to be at around 80 million, though this number includes any bots and fake accounts that may be present on the platform.
On the other hand, Ashley Madison has almost 70 million members in total, which is a somewhat smaller number than aff, but also has less scammers and fake profiles than most other dating apps. The website features almost 20.000 new signups each day and has a 70/30 male-to-female ratio.
Both Ashley Madison and Aff user base are on average between 35 and 40 years old, with the average for men being a few years higher than the one for women.
Aff vs Ashley Madison: A basic overview
Before I take a deeper dive into the similarities and differences between the two dating websites, I will first provide you with a brief overview of the way each platform works.
Aff is a website that caters to both single and married people, facilitating finding a partner for no strings attached casual encounters. It is one of the most popular casual dating sites and can be seen as a platform friendly to upfront, real people that know what they want. It is, however, not the best place to look for a serious relationship.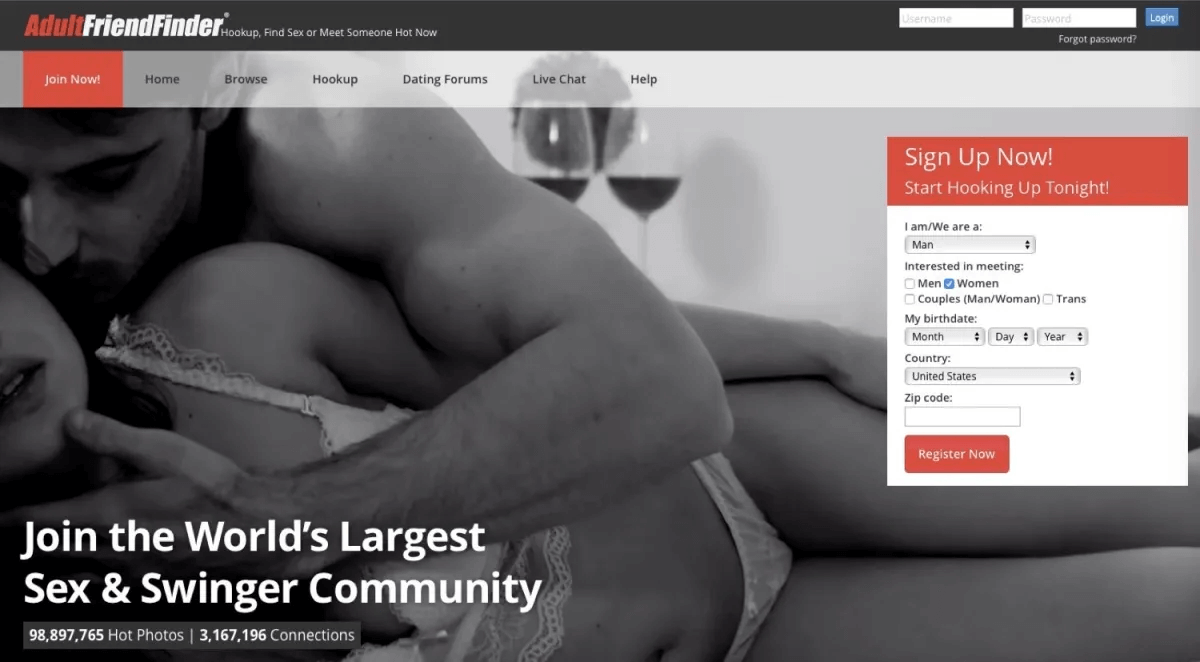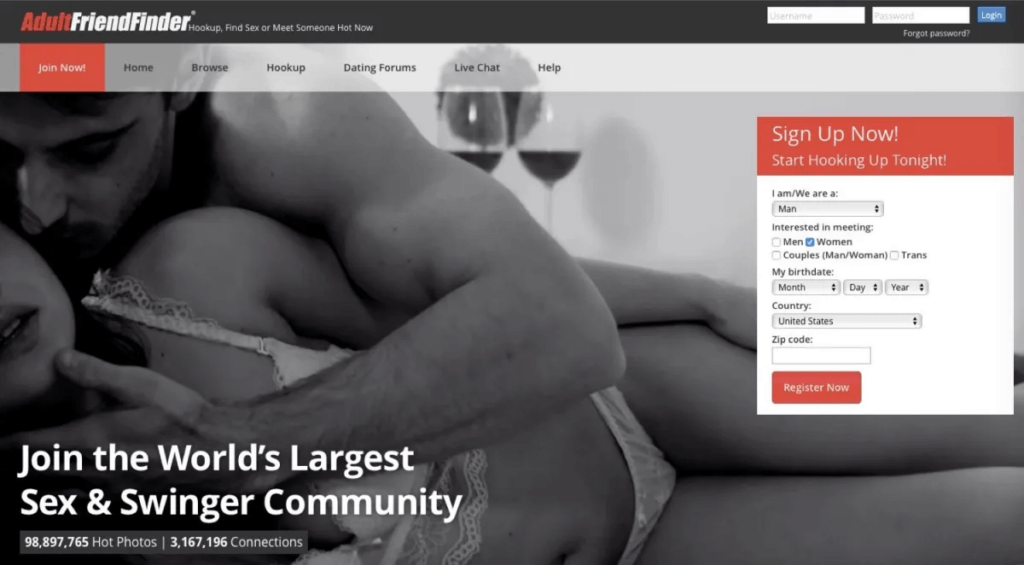 Ashley Madison, on the other hand, is primarily aimed at married dating and cheating, whether through casual sex or by starting a long-term relationship or affair. In fact, a lot of people on this website will even have the consent of their partner to find someone else to have sex with. It is also quite friendly to those wanting to spice up their sex lives by trying something new.
Ultimately, I believe that Ashley Madison offers more options to its users than Adult friend finder, which is just another hookup app at its core.
Aff vs Ashley Madison: Ease of use and layout
First of all, I will say that both options are available on all the major operating systems. Both have android and iOS apps, as
Aff is a bit more retro looking, especially on the website. The dating platform's app is a bit more modern, with large photos dominating the screen and an easy-to-read font in the chat.
Still, the layout could be a little more efficient, and the website needs modernization if its to keep up with its competitors. MySpace type of design simply doesn't cut it in 2023, even if all the options are easy to find.
Ashley Madison, on the other hand, is beautifully designed, with pink tones dominating both the website and the app. Despite its feminine appearance, it is also quite functional, with all the menus laid out so you can access them anytime.
I believe that Ashley Madison holds the advantage in this aspect, specifically due to the much cleaner website design.
Aff vs Ashley Madison: Popularity and user structure
Both of these websites rank as the most popular in their niche, with a large impact on the social media and dating scene. That being said, there are subtle differences between the two, differences that can have a significant impact on your adult dating experience.
OFL Top Recommendations based on 100,000+ Survey

"Serious Relationships"
"Discreet Hookups"
"Best Course for Men"
"Quick Flings"
"Normal Hookups"
"Our Quiz"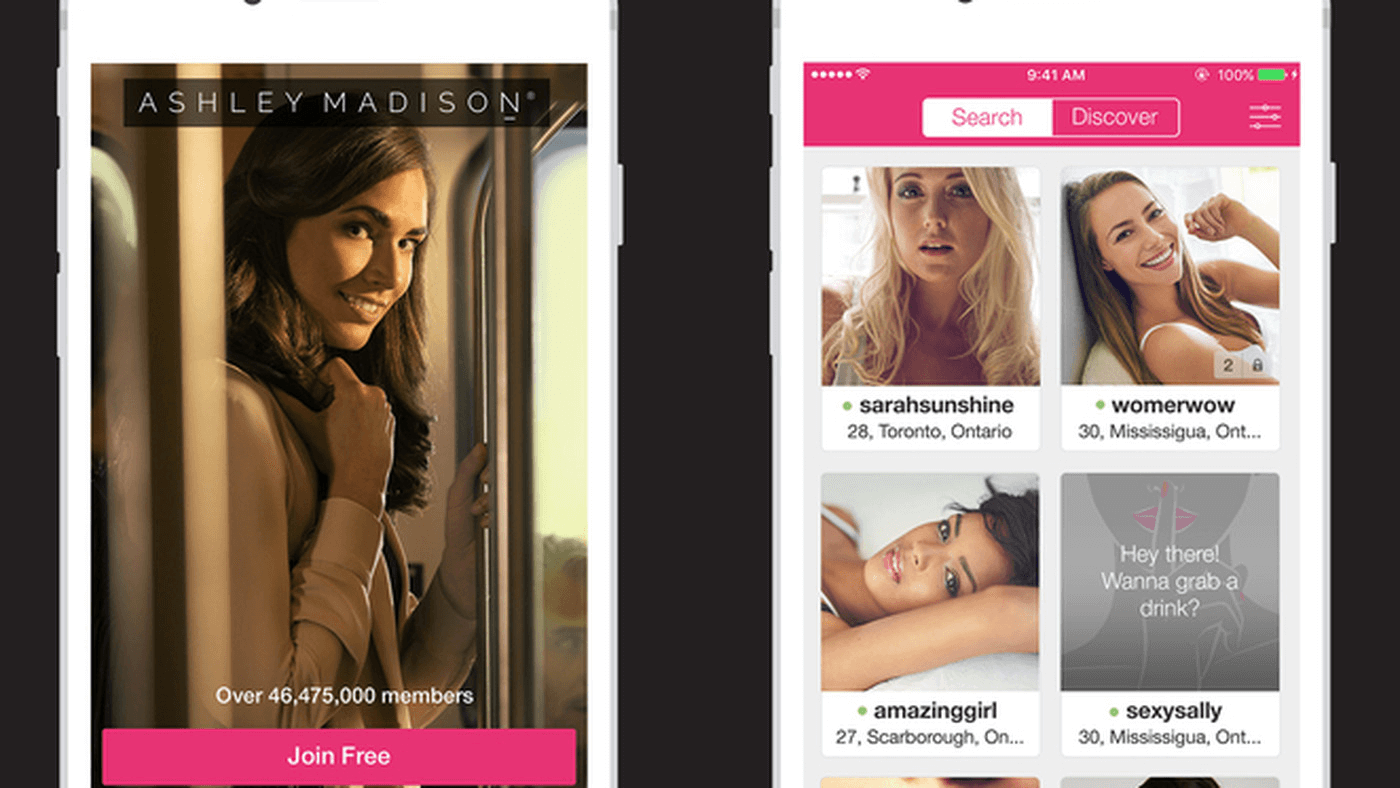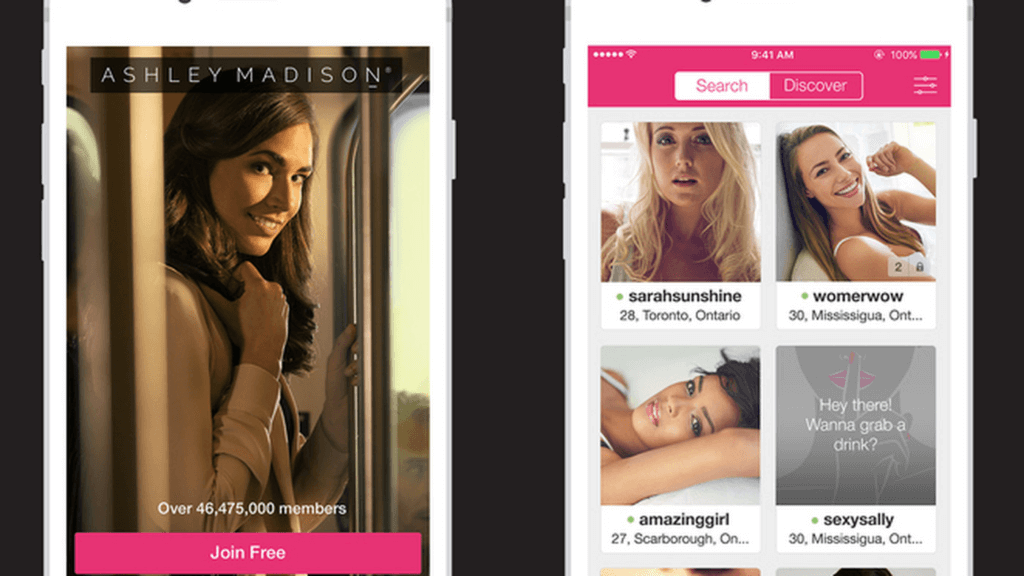 Adult friend finder has an absolutely massive user base of over 80 million full profiles, about 2/3 of which belong to men, with the remaining third being female. Its user base is stable, leading some to proclaim it as the best dating site out there. The reality, however, is a bit more complicated.
The average age of Aff users is around 35 to 37 years old, with men being slightly older than women. The user base is mostly legit, but you will encounter an occasional scam, though in much smaller numbers than on let's say, tinder.
Ashley Madison is quite similar to Aff. It has a slightly smaller user base, with a total of around 70 million people signed up globally, but it grows quite a bit faster. In fact, many dating experts believe that it will grow larger than aff in the next few years.
There is an even larger percentage of men on Ashley Madison than on Aff, with some 70% of all users being male, and the age range is quite similar to that on aff.
Overall, I believe that the two dating services are pretty evenly matched in this regard, with Aff holding a slight advantage. That will change by the end of the year, however, as Ashley Madison continues to grow.
Aff vs Ashley Madison: What do you get for free?
There are several differences in the approach the two platforms take wheb it comes to non-paying users. To showcase these better, I have made a list of all the features each of the two platforms offer for free.
Adult friend finder free features:
Profile registration, photo upload, writing a bio
Viewing other users' profiles
Basic and advanced search filters
Commenting in Chat Rooms
"Not or Not" chat roulette
Ashley Madison free features:
Account Registration
Viewing other users' profiles
Using advanced search filters
Sending winks to other members (shows as a notification on their profile)
"Stealth" mode makes your online status invisible to other users.
As you can see, both dating sites offer some basic services, but Adult Friend Finder gives you more opportunities to interact with other users.
Aff vs Ashley Madison: Premium features cost and pricing
This is the one area in which the two dating platforms differ the most. Adult friend finder is subscription based, with two separate tiers of subscription. The first one is called Standard and costs $17 a month, allowing you to chat with all users (free users cannot contact you first).
The second tier is called Gold, it costs $40 a month (you can also pay $80 for three months or $240 for an entire year), saving a large amount of money. The difference between standard and gold subscriptions is that gold members can be messaged by free users.
On the other hand, Ashley Madison has no subscription service at all. Instead, its premium features are based on a credit system. You can purchase and spend these credits however you like, and the credits can be bought in increments from 100 to 1000. 100 credits cost $49, whereas 1000 credits cost $249, with a few options in between.
Sending the first message to a user costs credits, but all the subsequent messages are free. In addition to that, you can send virtual gifts which cost from 20 to 50 credits each.
The bottom line is that Aff has a more predictable pricing model while Ashley Madison offers far more flexibility, which means that you will have a greater degree of control over your spending.
Aff vs Ashley Madison: Sign-up and security
Adult Friend Finder has a simpler sign-up process, asking you for your gender, sexual preferences, date of birth and the state you are signing up from. Finally, you will also have to share your zip code with the app.
Ashley Madison does things a little differently. Aside from these other things, it will also ask you for your ethnicity and phone number.
Furthermore, Ashley Madison has a more sophisticated data protection system than almost any other dating website on the market, and that includes aff.
Conclusion: Which app is the winner?
Having compared 7 different aspects of Adult friend finder and Ashley Madison to see which one provides an overall better service, I came to the conclusion that Ashley Madison is a clear winner between the two.
While Aff has a slightly larger user base and a somewhat better free model, those are the only two things it has going for it, with Ashley Madison beating it in all other aspects.
FAQ
1. Is Ashley Madison better than Aff?
Ashley Madison offers more flexibility and a better data protection service than Adult Friend Finder, making it an overall better website despite its somewhat smaller user count.
2. Is Aff cheaper to use than Ashley Madison?
Aff has a very predictable cost due to its subscription-based business model. On the other hand, Ashley Madison requires you to buy credits, which results in more flexibility.
3. Ashley Madison or Aff for finding an affair?
Ashley Madison is primarily focused on married dating, making it more effective for finding affairs than any other dating website, including Aff.