Tinder and Plenty of Fish (POF) are very large dating sites and thus the need for this review in an attempt to know which will come tops – Tinder or POF.
In this review, both sites will be accessed based on the following:
Who will win the battle of supremacy? Let's find out!
OFL Top Recommendations based on 100,000+ Survey

"Serious Relationships"
"Discreet Hookups"
"Best Course for Men"
"Quick Flings"
"Normal Hookups"
"Our Quiz"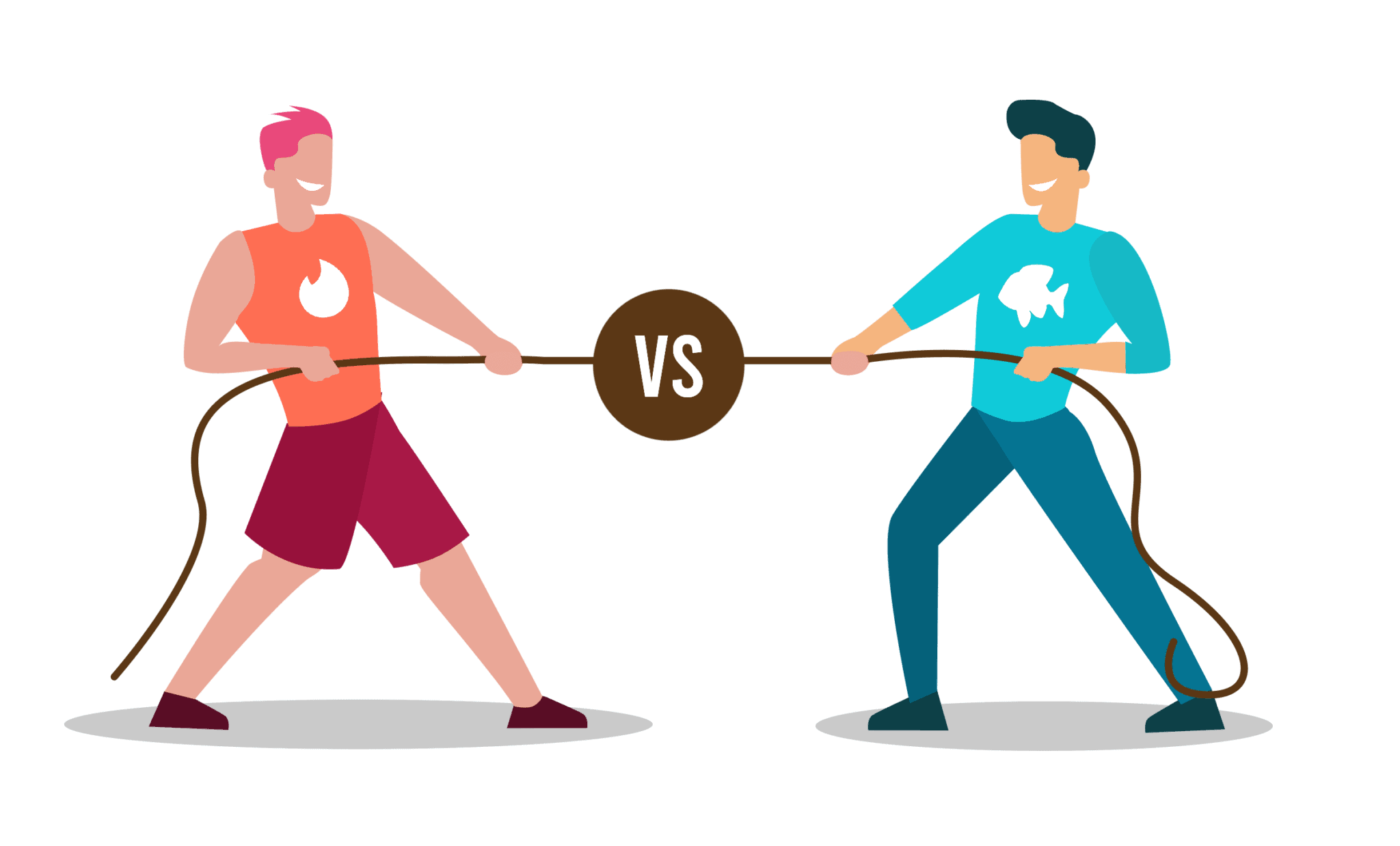 Video Comparison of Tinder vs Plenty of Fish
So, my guide will highlight all the main segments of both platforms, trying to give you as precise insight as possible into how everything works.
To make sure you get the most of my review and have a wider picture of both platforms, I equipped it with some valuable stats and trends available on Similar Web.
Just so you know, I could even call this "a battle between giants", because these sites are among the top-ranked in the category.
These sites are not only for hookups (like BeNaughty or Ashley Madison) or only for serious relationships (like eHarmony), people seeking any form of relationships (ranging from one-night-stands to soul mates) are found on both Tinder & PoF.
Let's take a brief peep into Tinder and POF popularity.
Tinder, which is currently in the first place entered the industry in 2012, while POF, which has been on stage for almost two decades (established in 2003), takes third place.
Even this is more than enough to conclude that both sites are very active and popular, with a huge base of members using it, and more new people joining in.
Now, let's take a closer look at the demographic structure of users, and in which corners of the world are these platforms most wanted.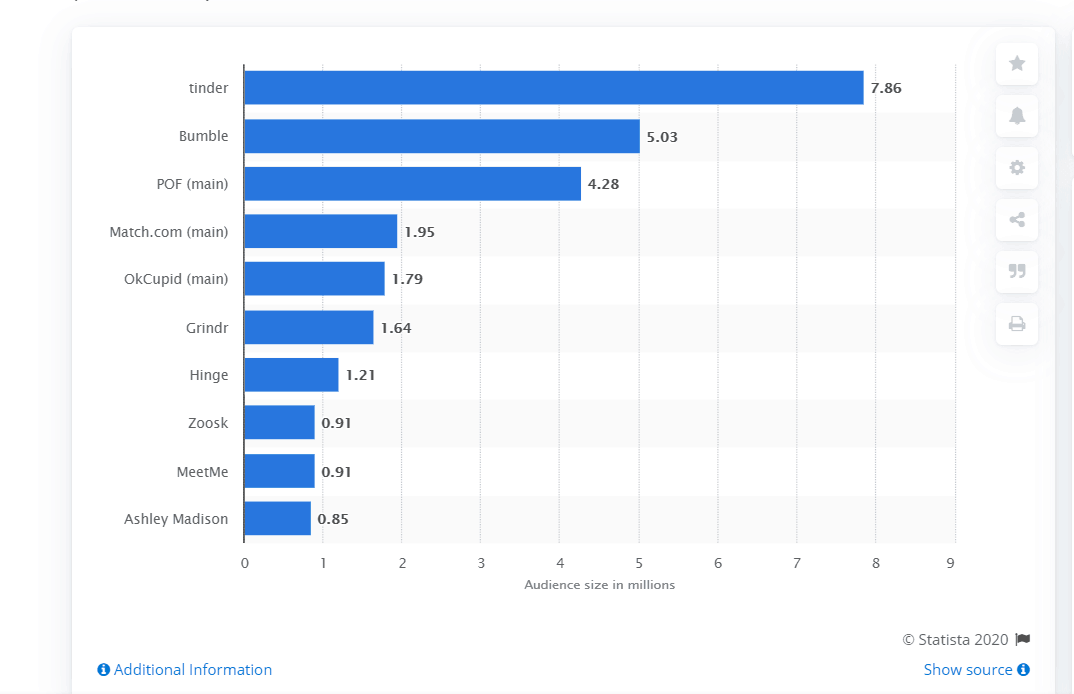 Tinder VS POF Quick Information
Let's check out the first ranked first.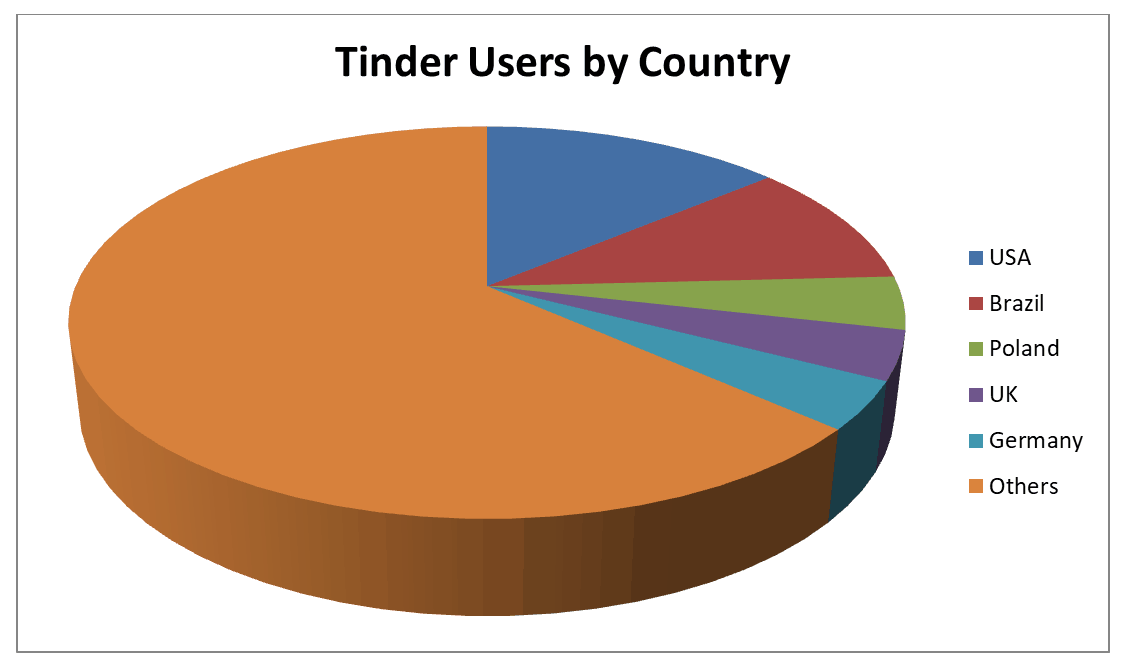 According to the statistics, there were over 70.43 million visits on Tinder during February 2020, which is indeed a significant number.
The majority of people come from the US (13.9%), while Brazil takes second place (10.28%).
Poland is ranked third (4.38%), the UK takes fourth place (4.03%) and Germany is fifth (3.96%).
An interesting fact to mention is that referrals to this site mainly come from one competitor's site- Bumble, precisely 10.79%.
OFL Top Recommendations based on 100,000+ Survey

"Serious Relationships"
"Discreet Hookups"
"Best Course for Men"
"Quick Flings"
"Normal Hookups"
"Our Quiz"
As for referrals coming from social networks, Facebook is number one – 43.78%.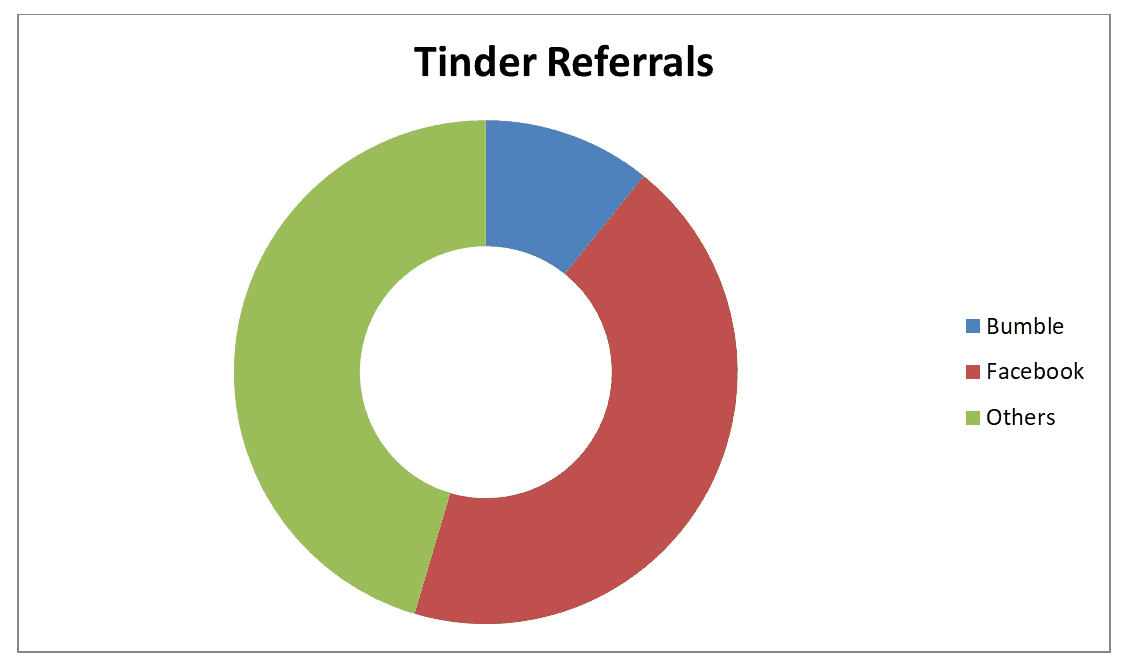 On the other hand, POF had 38.09 million visits during the same month, which is notably less, but still good.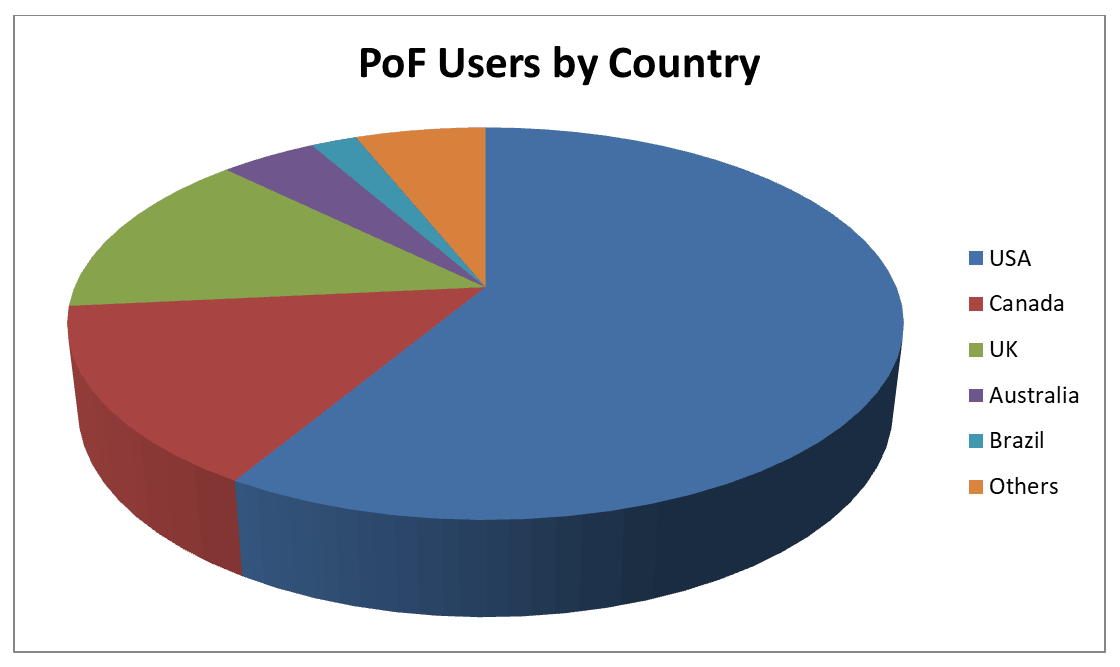 Divided by states, the US leads the way again, with 58.56%, while Canada is the second, with 14.89%.
The UK is third with 13.91%, then Australia 4.46%, and Brazil 2.14%.
The majority of referrals come from YouTube 40.86%, but it's funny to mention that Facebook doesn't fall a lot behind it, with 40.60%.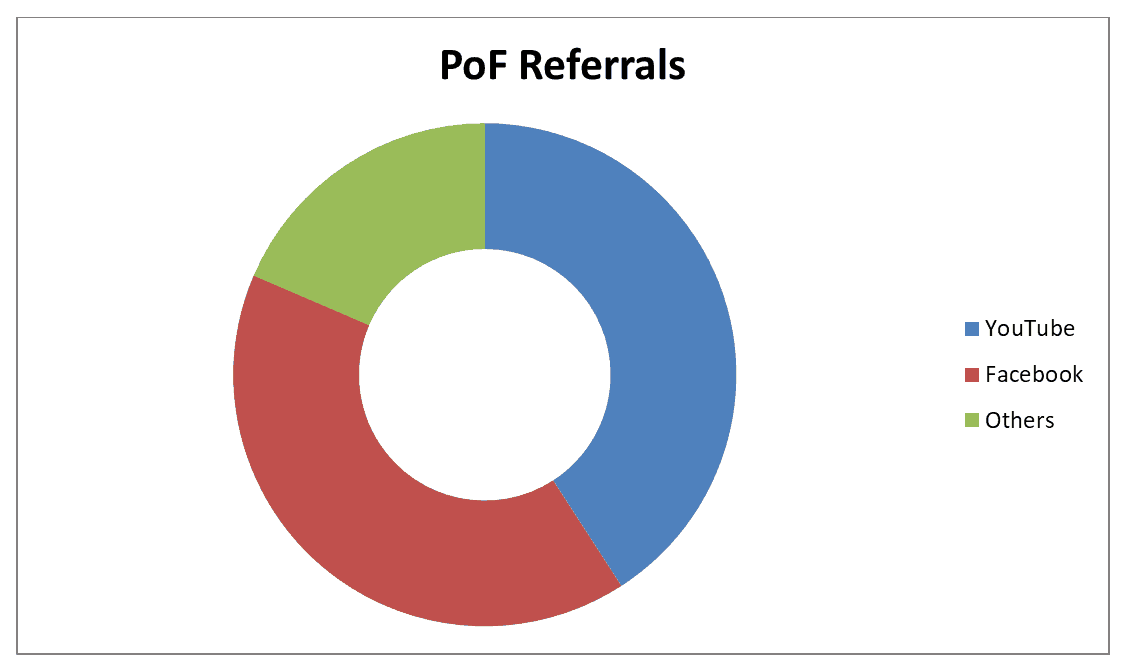 Now, let's compare their design and interface, and see which one is simpler to use, Tinder or POF.
If you are looking for the simplest words to describe what Tinder is about, then – "Match. Chat. Date." would be the answer.
Wanting to simplify things to the core, they arranged a convenient platform, where you swipe through profiles, left or right, depending on whether you like them or not.
Revolutionary, isn't it?
This implies that they primarily had smartphone consumers in their minds, as a humongous number of people use mobile gadgets, for both business and fun. And dating, of course!
Packed with tons of cool stories on a diversity of topics, this site features excellent tips on dating, traveling, entertainment, beauty, and much more.
All this can be found in Swipe Life, a dedicated section with all the cool info.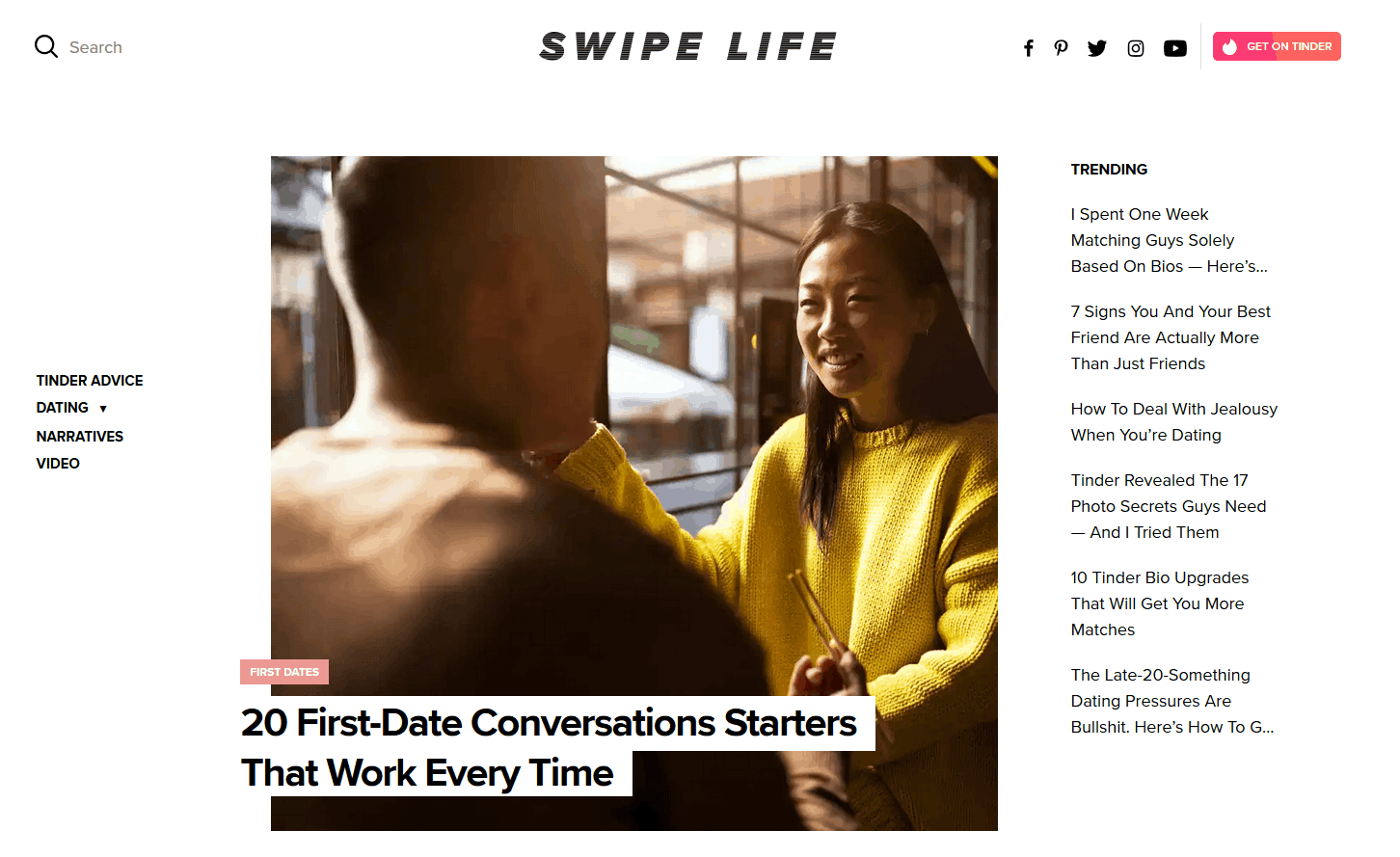 It's quite simple to navigate and explore, giving you no headaches at all.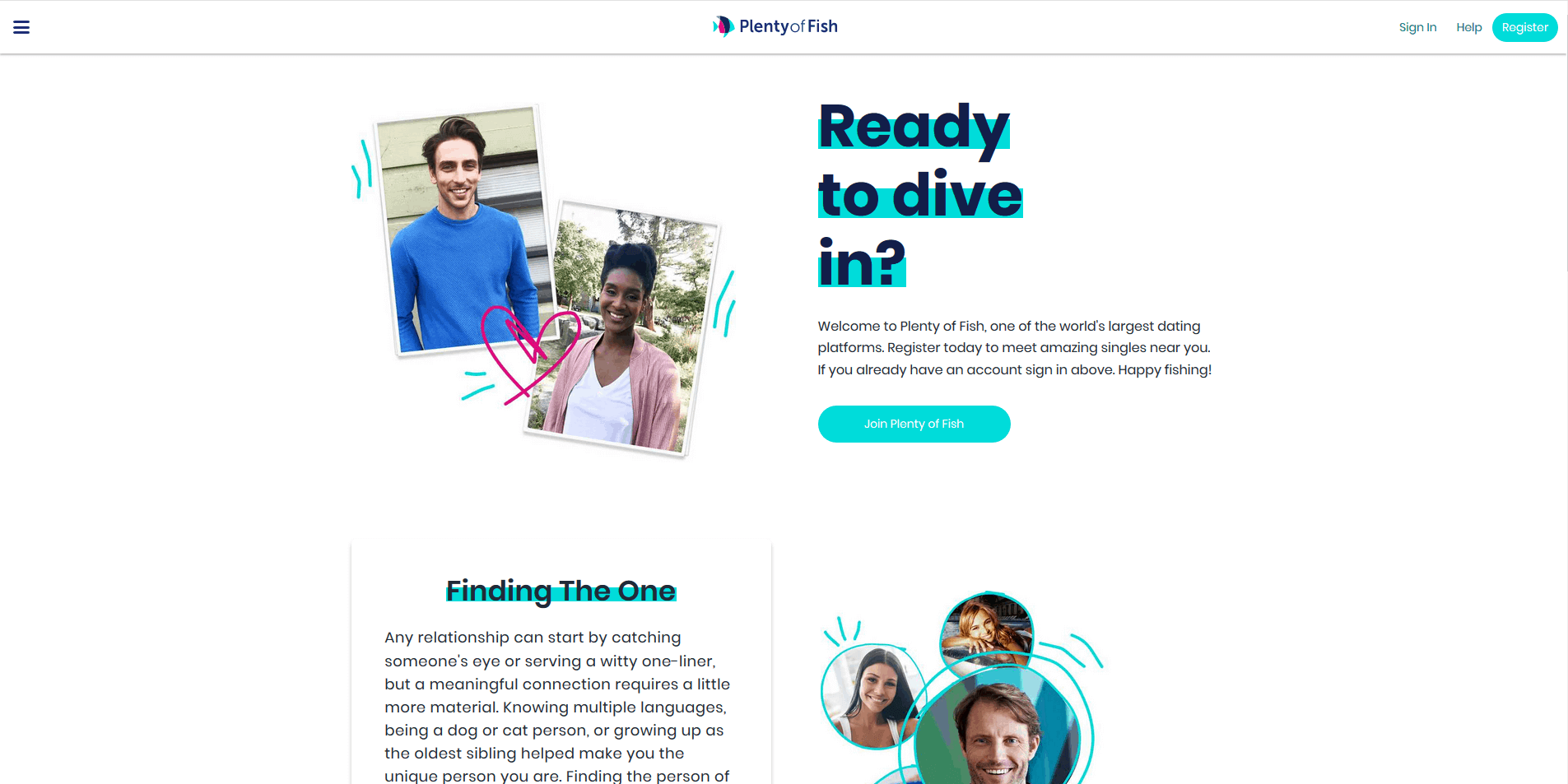 As for PoF, let's say it all boils down to "Are you ready to dive in?"
So, is POF a good dating site?
The name of the site itself already explains everything, there's plenty of fish in the sea, and this site has the mission to help people find the matching ones.
It is also equipped with stories, guidelines, safety tips, and much more, and there are even specific sites for certain regions – Brazil, France, Spain, Germany, and several more.
On Tinder, the suggestions are made primarily on one's location while on PoF, several factors determine who will end up in suggested matches for you.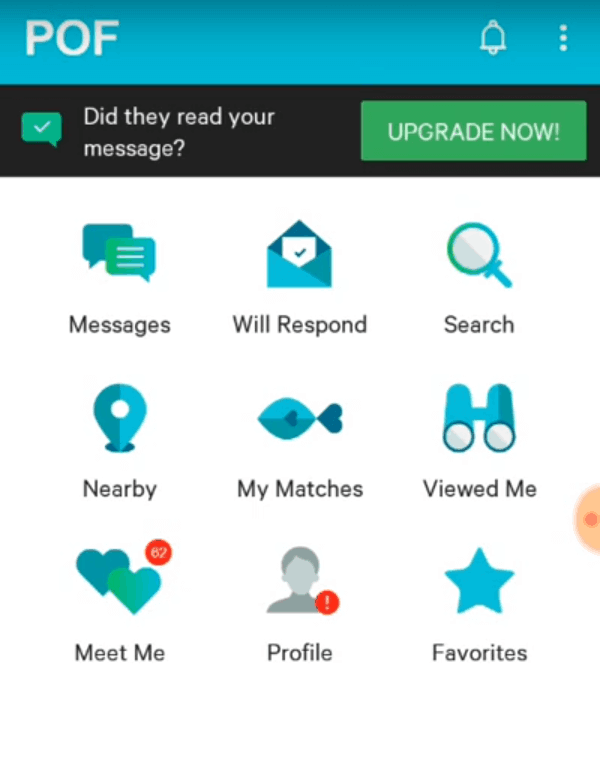 However, compared to Tinder, it's not as intuitive to use as the competitor is.
Making the situation even more puzzling is the constant updates, so basically you get something new each time you log in.
It's simply time-consuming, and people nowadays easily give up on such platforms and seek something more efficient.
Success Rates and Quality of the Matches
Whether one site will help you find your soul mate is completely up to you, but still, some simply have more practical features that provide better chances.
When you meet with someone in real life, you have everything before your very eyes, but in the online universe, you have just some pics and a short intro, based on which you should define whether you'd date someone or not.
It's not easy, isn't it?
So, let's see which of these stands better chances to help you find the other half, Plenty of Fish vs Tinder
The "swiping" detail gives them a fantastic advantage over all the other websites which don't have such an option.
It's crystal clear that they are aware of trends nowadays, and they have found an excellent way to build a dating platform on it.
On the other hand, the fact that suggestions are location-based is not the best solution, but there's more than an excellent fix for it.
You can always opt for paid memberships, Plus and Gold, and gain access to the whole world.
Yes, some people say that choosing people based on their appearance is narrow-minded, but to be honest, it's what people do in real life as well.
All in all, this site gives more than decent chances, provided that you know how to use it well.
This one also has excellent mobile optimization, with apps available in Google Play and App Store.
However, it doesn't have that secret ingredient- swiping.
Worth mentioning is that the site is multi-lingual, which makes it simpler for people who are not quite skillful with English to look for partners.
The page itself looks the same on both desktop and mobile gadgets, so there will be no problems switching from one platform to another.
As the site gives you suggestions based on multiple factors, it also stands for good chances to help you find the one to spend the entire life with.
Now, let's check out the unique options and cool features these two sites have.
Unique Features for Each Site
Before that great big moment of the real-life meeting comes, plenty of effort needs to be put into finding a suitable partner in the online universe.
That's where specific features make a significant difference and if you know how to make the most of them, you stand fantastic chances to hit the jackpot- find an ideal match!
Let's see what each of them offers!
Location-based suggestions and swiping are the very heart of Tinder, but there's more than that.
First of all, do know that some of the features are free, while the others come with some (reasonable) prices.
The ones you don't have to pay for allow you to exchange messages with other members and chat with them.
If you want to unlock more locations, what you need is a Passport, a special feature that will enable you to receive suggestions from all over the globe.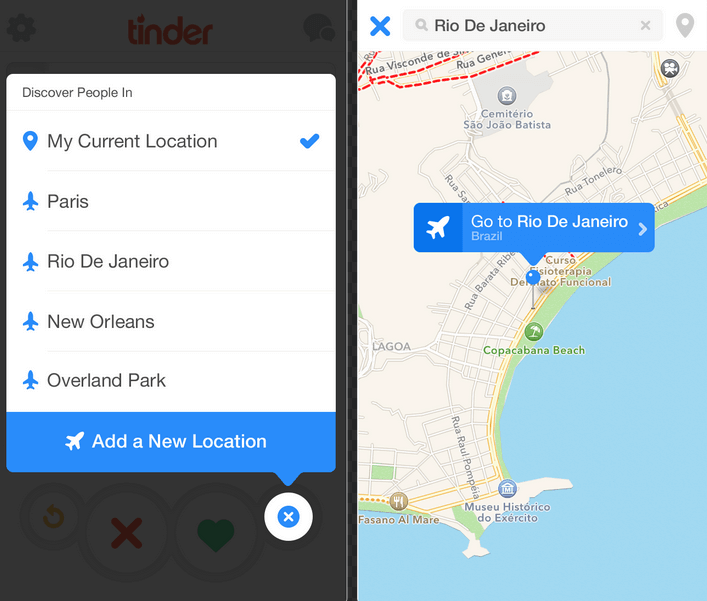 There's also super like (one daily for a free membership, five when you have paid subscription), which gives you the chance to express clearly and directly that you like someone.
Boost, another paid option, places your profile on top of the search for your location for 30 minutes, and it boosts chances by amazing 10 times.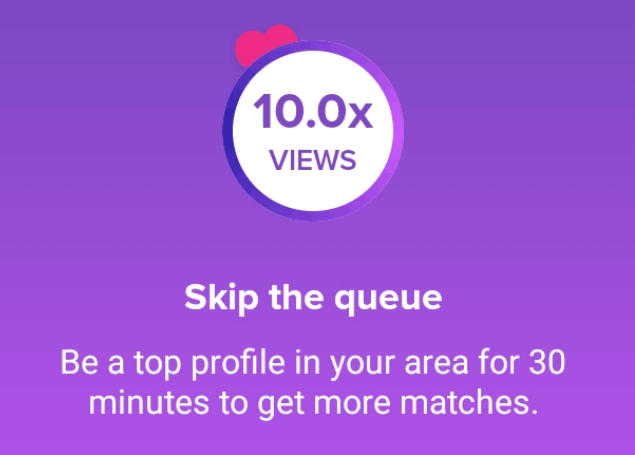 Check this out-you can even undo the last move, in case you accidentally swiped in the wrong direction (that is, left). This is also a paid feature.
These are just some of the possibilities, but it's more than enough to illustrate that you have quite powerful tools at your availability, so use them the best you can.
This one also has a diversity of features, some of them available for all members, the others for upgraded (paid).
So, you can add someone to the list of favorites, see who viewed your profile, send basic and quick messages.
There are Tokens, thanks to which you can send a Super Yes, send a priority message, or even highlight yourself.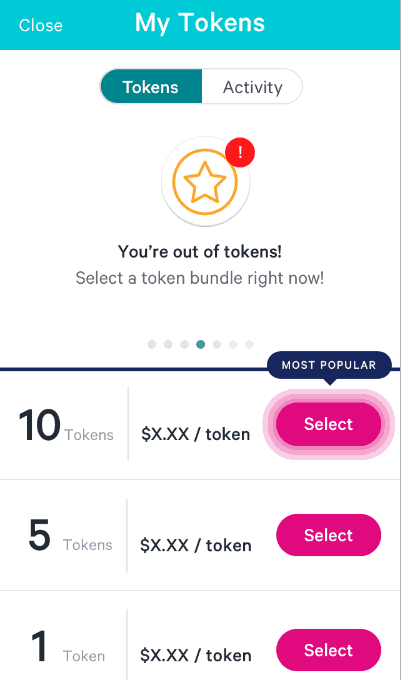 These are billed at full once you purchase them and are valid for 6 months.
You can buy one, five or ten of them at a time.
As for other benefits that come with upgraded status, you can upload more pics, position yourself first in Meet Me, remove ads, unlock the username search option, send up to 3 gifts daily, and much more.
Moreover, the site is equipped with interesting personality tests, which can help you get a better insight into your preferences, demands, likes, and dislikes.
How Natural is the Sign-up Process?
To become a Tinder member, you need a phone number and e-mail address so that your profile can be verified.
The next step would be to complete it with some basic info such as DOB, name, gender, and pics, of course.
In case you want to create a profile even faster, you can do so via Facebook, and then any modification you make on Fb will reflect on Tinder as well.
If I were to name one disadvantage of such a simple registration process, it's higher chances to encounter fake profiles and scammers, so open your eyes widely.
Registration on PoF is not complicated but it's longer, requires more time.
And yes, you cannot log in via Fb, so you decide whether it's good or bad.
For both platforms, use your common sense when opening an account-pick some meaningful nicknames, upload presentable and polite pics, and be honest.
Who is Each of These Services Meant for?
As you could see from the listed options and features, both sites are meant for those who are truly interested in looking for someone.
There are many reasons one looks for a partner- some people just wanna have someone to talk to, the others look for intimacy, some prefer committed relationships and there are those interested in marriage.
Both sites can help you find someone from each of these categories, that's for sure.
Is plenty of fish a hookup site?
If I were to be more specific about PoF vs Tinder and the structure of members, I'd say Tinder is slightly more modern, so it's an ideal choice for the younger population, for those who are in a constant hurry and need some maximally efficient platform.
The Cost of Each Dating Service
So, there are three different memberships on Tinder, Basic, Plus, and Gold, with the first one being cost-free.
In case you are under 30, and you'd like to try luck with Tinder Plus, you will have to pay $9.99 for one month, $34.99 for 6 months, and $54.99 for 12 months.
Higher prices for those over 30 prove what I've said, the site is meant for younger generations.
For one month you have to pay $14.99 for one month, 6 months will cost you $60.00 and one year $80.00.
Tinder Gold, also makes a difference between those under and over 30.
For those up to 30, one month comes for $9.99, 6 months for $52.99 for and one year for $82.99.
Members over 30 years should pay $19.99 for one month, $90.00 for 6 months, and $120.00 for one year.
The situation is much simpler with Pof, as there are two types of membership, free and premium.
If you pay plenty of fish subscription cost one year in advance, then it's around $5.95 a month, while if you want to pay 3 months in advance, the cost is $9.80 per month.
To sum things up in this Pof or Tinder battle, I announce Tinder to be the winner of my comparison guide.
It wasn't an easy task at all, but when you compare all the aspects, features, the whole idea behind the platform, it prevails over PoF.
As I said, you are the one to make the final decision, both sites are equally good, but Tinder has some super interesting options which open more possibilities than those available on POF.
Have the best of luck in finding your soulmate.
Frequently Asked Questions