Online dating has become popular over the years because of the convenience it offers to anyone who wants to meet new people, chat, hookup, or start a relationship.
This Flingster review will explain a bit more about the dating site that prides itself on anonymity, hassle-free registration process, and a large number of users all around the world.
With the hope that after this review you'll get your answer to the questions like "is Flingster dating good?", here's everything you need to know about Flingster dating.
Make sure to check out Flingster here to see current prices.
OFL Top Recommendations based on 100,000+ Survey

"Serious Relationships"
"Discreet Hookups"
"Best Course for Men"
"Quick Flings"
"Normal Hookups"
"Our Quiz"
Is your dating app giving you the best chance for success?
Make sure to take our online dating site/app quiz to find out.
People who follow our dating site suggestions have on average 2 more dates per month.
Flingster Review in Video Form
Audio (podcast) form for those of you on the go
Ratings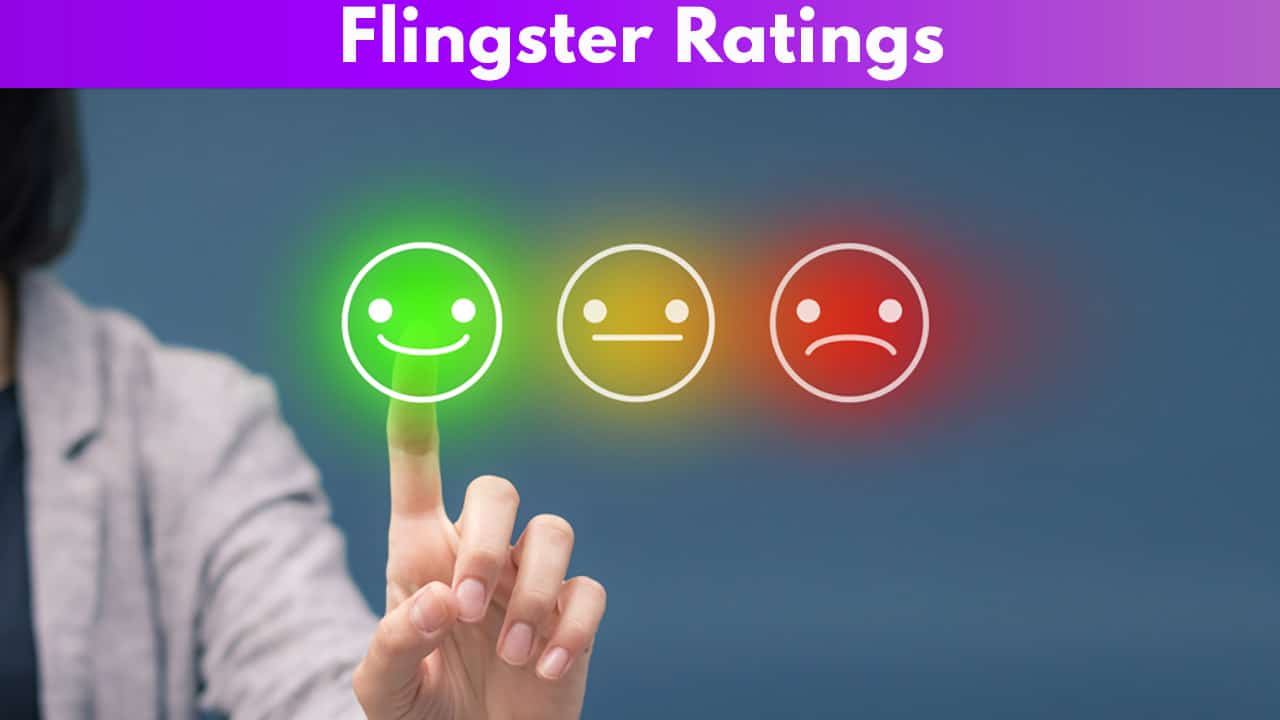 Effectiveness – 3.5/5
Features – 3.5/5
Ease-of-use – 5/5
Price – 4/5
Pros:
Easy to register and use
Many basic features are free
You can protect your identity with AR mask/filter feature
Messages are automatically translated
The site is for adults only
Cons:
A lot of fake accounts
A dedicated mobile app doesn't exist
More males than females (70:30)
Check out Flingster here for more info.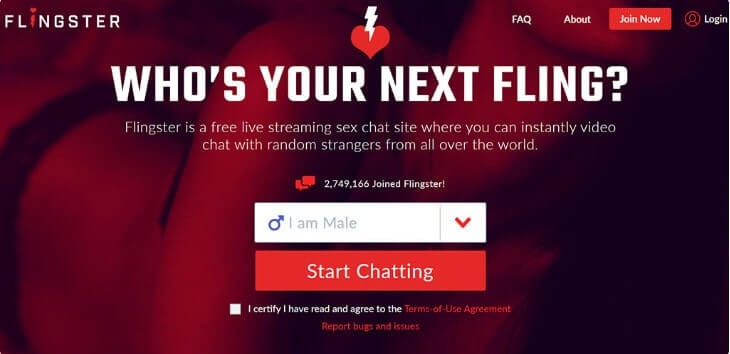 Who is it for/demographic makeup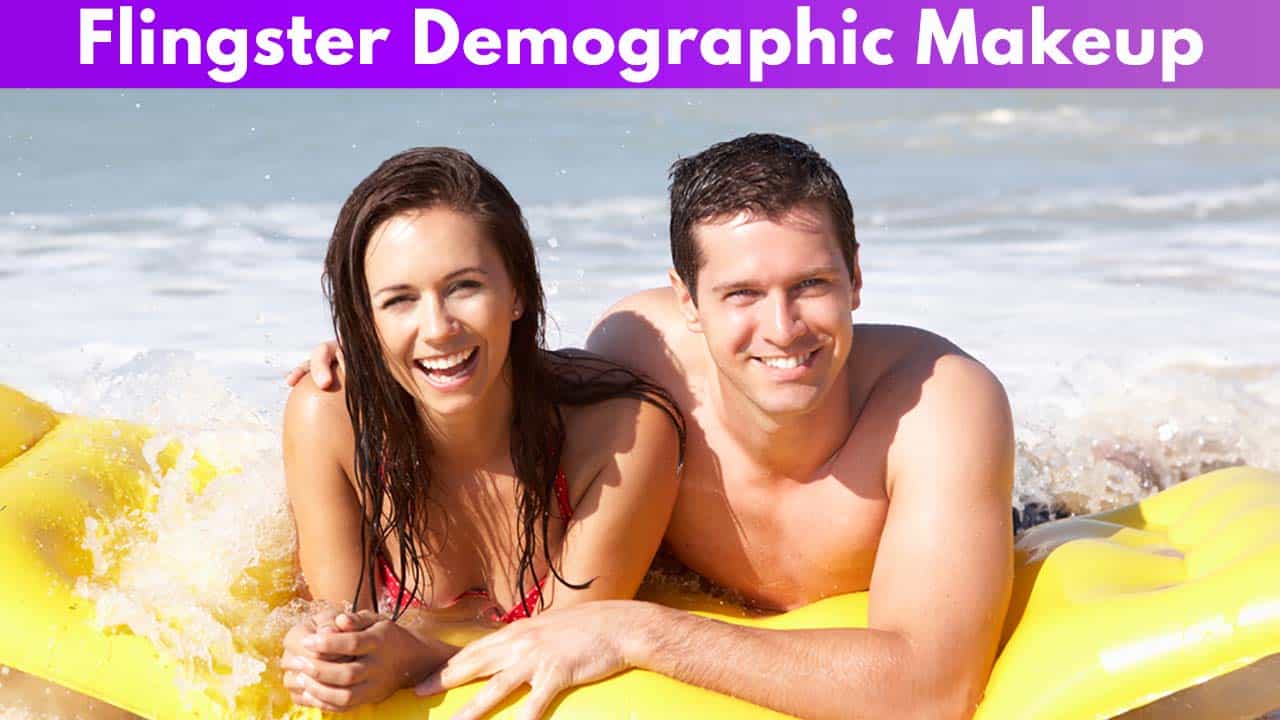 Before even starting with the Flingster dating review, let's talk about the demographic that's most likely to use this dating site.
First of all, one of the most important things to point out is that Flingster is for adults only, which means that users under the age of 18 will be banned from the website.
Flingster has a very strict policy when it comes to minors on the website, which is understandable.
No matter the gender or relationship status, you can easily join Flingster and start chatting with the people across the world.
Even though the majority of users are from the US (224,000), this dating site is popular all around the globe, with half a million users.
That's why Flingster is a fantastic option if you want to meet people from different countries and chat about their cultures and customs.
Age-wise, members between the age of 25 and 34 are the most active on the website. Weekly, there are 15,000 active members who are chatting on the website.
Also, male users make 70% of all members, compared to 30% of women, which means that guys have more difficulties finding girls to talk to.
OFL Top Recommendations based on 100,000+ Survey

"Serious Relationships"
"Discreet Hookups"
"Best Course for Men"
"Quick Flings"
"Normal Hookups"
"Our Quiz"
The majority of members use Flingster for video chats of all sorts, usually without planning on continuing the conversation offline.
Those who want to stay in contact with the same person need to pay for the premium version.
Considering that the registration process is super-easy and doesn't require the verification, as well as the fact that you can stay anonymous, it's not strange that the users come here usually for sexual reasons.
Of course, it's also possible to simply chat with new people without any sexual intention, but these cases are very rare.
Effectiveness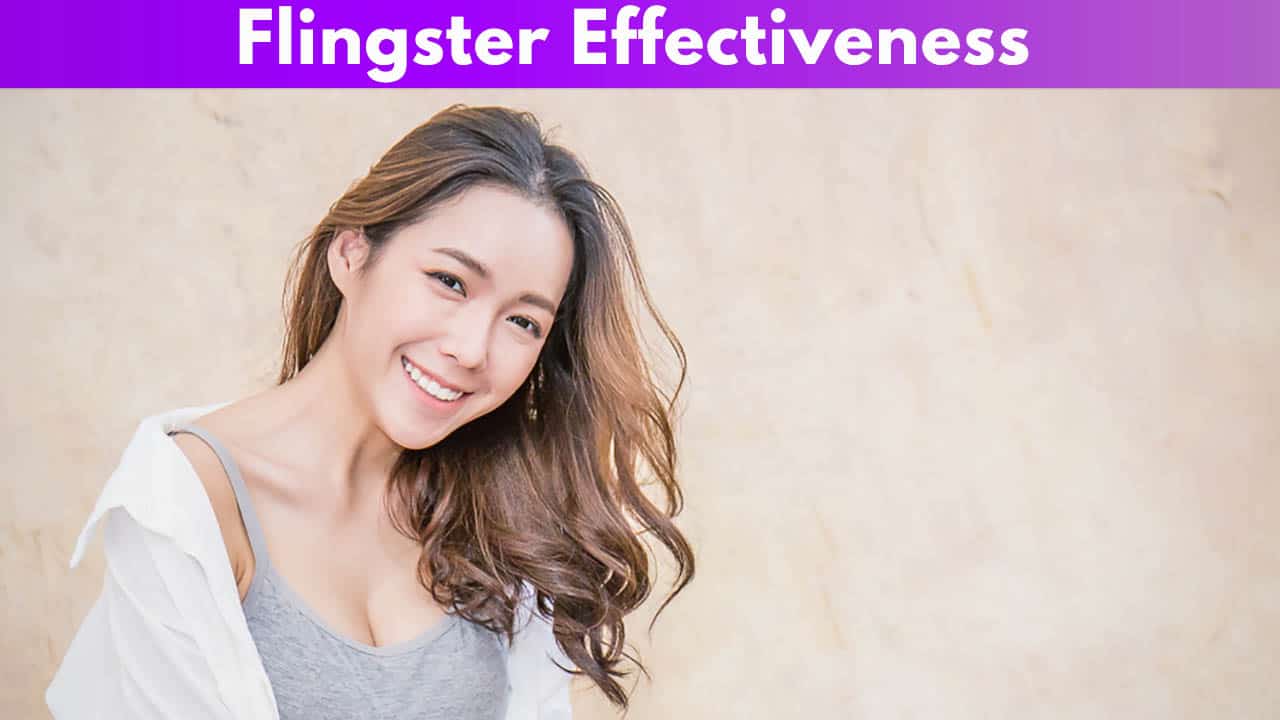 The reason why the score for the effectiveness is lower is that, as you've probably already seen in many other Flingster dating reviews, male users can have some difficulties in finding a female that's willing to chat.
Another downside of this dating site is that it rarely results in meetups as the users are from all over the world, and the identities can be hidden.
Even if you use premium features and set up your preferred location, it can be challenging to maintain contact with the same user, let alone arrange a date in person.
The answer to the question "Is Flingster dating effective?" would be that it depends on your goals.
The statistic shows that Flingster chatting rarely continues in real life. Still, if you're okay with that, this dating site will be fantastic for your intentions.
Are you only interested in a one-time video chat? Then Flingster will be effective for your goal, especially if you're a woman.
On the other hand, while making contact with other members is effortless, it can be challenging to have any deeper connection or to maintain a relationship, and if that's something you're interested in, you're better off with other dating sites created for that purpose.
Key features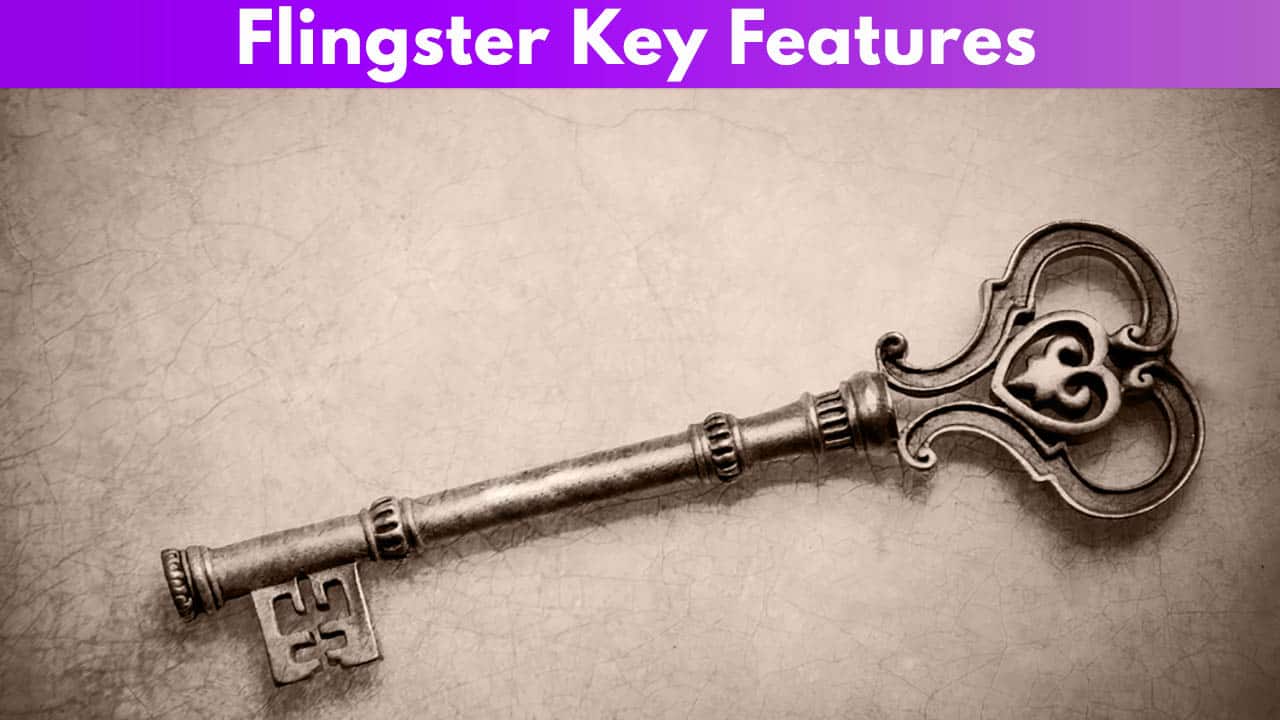 How does Flingster dating work, and what are its main features?
While, as with any other dating site, premium accounts have access to more features than the guest or free accounts, you can still have a lot of fun even if you decide not to pay for it.
Compared to the other similar dating sites, Flingster doesn't include features such as personality tests or connecting your Flingster profile to your other social media accounts.
You'll notice that it offers fewer features, and the reason for that is probably the importance of anonymity that this dating site offers.
Here are some of the key features in case you're wondering "what is Flingster dating and how to use it".
1. Video and Text Chat
Texting and video calls are the main features of Flingster dating and are available for all users, no matter if you're using a free or premium account.
Even though most members use video chat to communicate with their matches, you don't have to turn your webcam on. If you're shy, you can easily use only the text chat option.
This, of course, could mean that not every match will be fine with you not wanting to turn on the video, and they may finish the conversation because of it.
Whichever way you choose to communicate, there's no limit on how many messages you can send, or with how many users you can chat.
2. Face Masks and Filters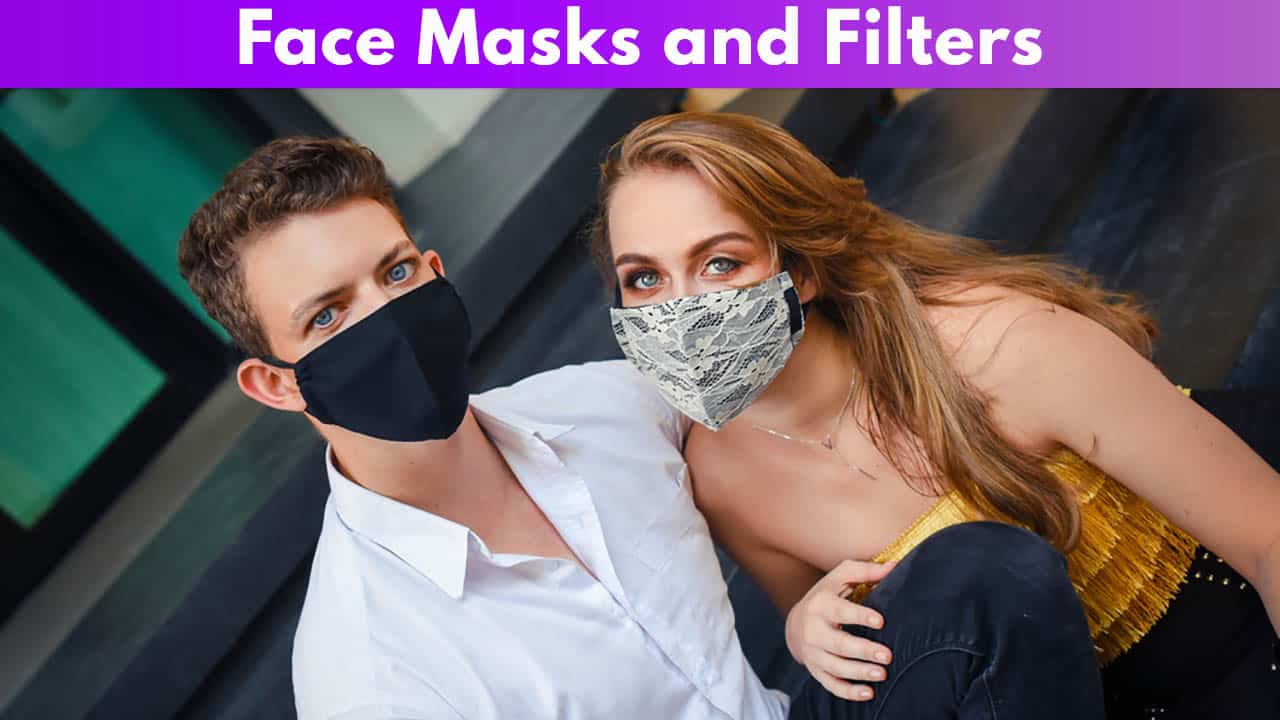 To further protect your anonymity, Flingster offers a wide range of AR masks that you can use if you decide to turn on your webcam and indulge in video chat.
Face masks that cover a part of your face are available even to free accounts, while the filters are available only to premium users.
3. Gender and Location Filters
If you decide to splurge on a premium account, you can enjoy the convenience of setting up filters that will allow you to choose the gender and location of your future matches.
This can be convenient if you're looking to meet someone who lives in the same country as you in case you want to arrange a face-to-face meeting.

4. Liking
This feature can be very useful not only to show the match you're chatting with that you like him/her but also to help out other users who can see the number of likes a certain person has gotten.
Why is that important? Well, we already said that due to the lack of email verification, there are a lot of fake accounts that you can stumble upon.
That's why the number of likes can be a good indicator of whether or not the account you're communicating with is legit.
5. Translation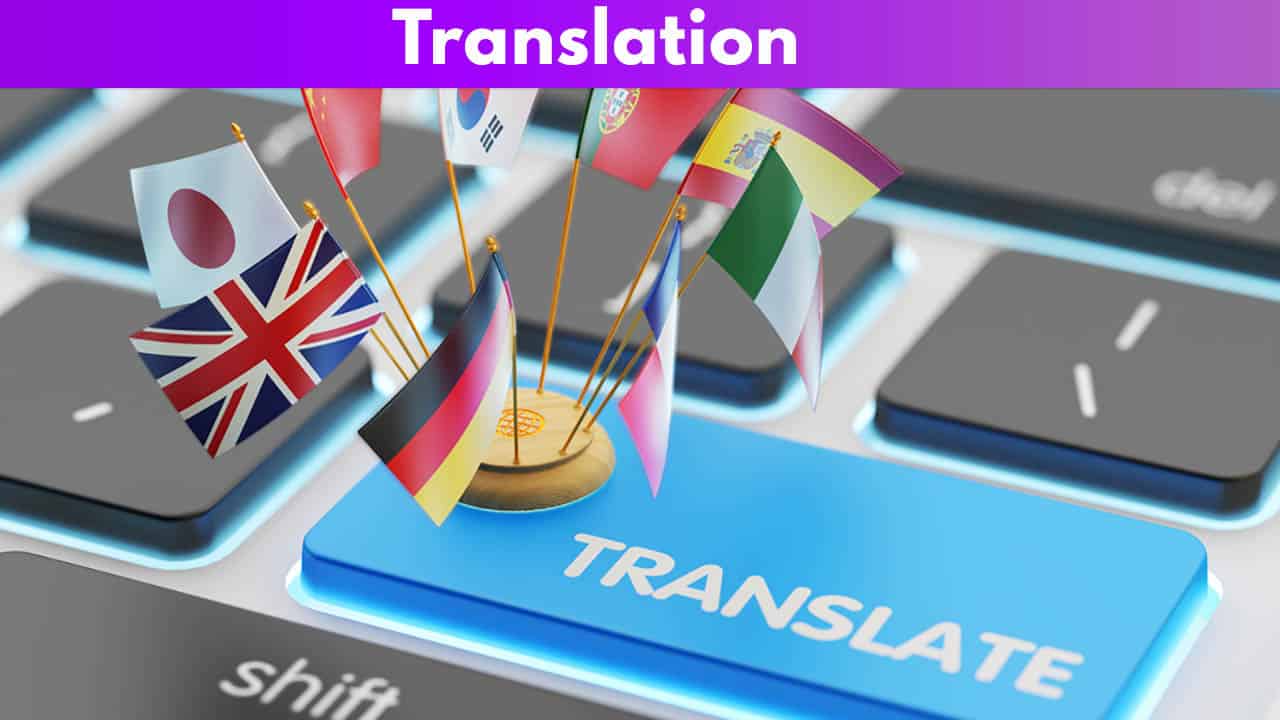 As said, Flingster is available for users all around the world.
In case you're interested in meeting people from other countries, this dating site offers that convenient feature of automatically translating messages from other languages to your native language.
All you need to do is set up your native language in "Chat settings" and all of the messages will be translated to that language.
6. Verification Badge
Another feature that shows which accounts are legit is the verification badge that will show your matches that your account is real.
Ease-of-use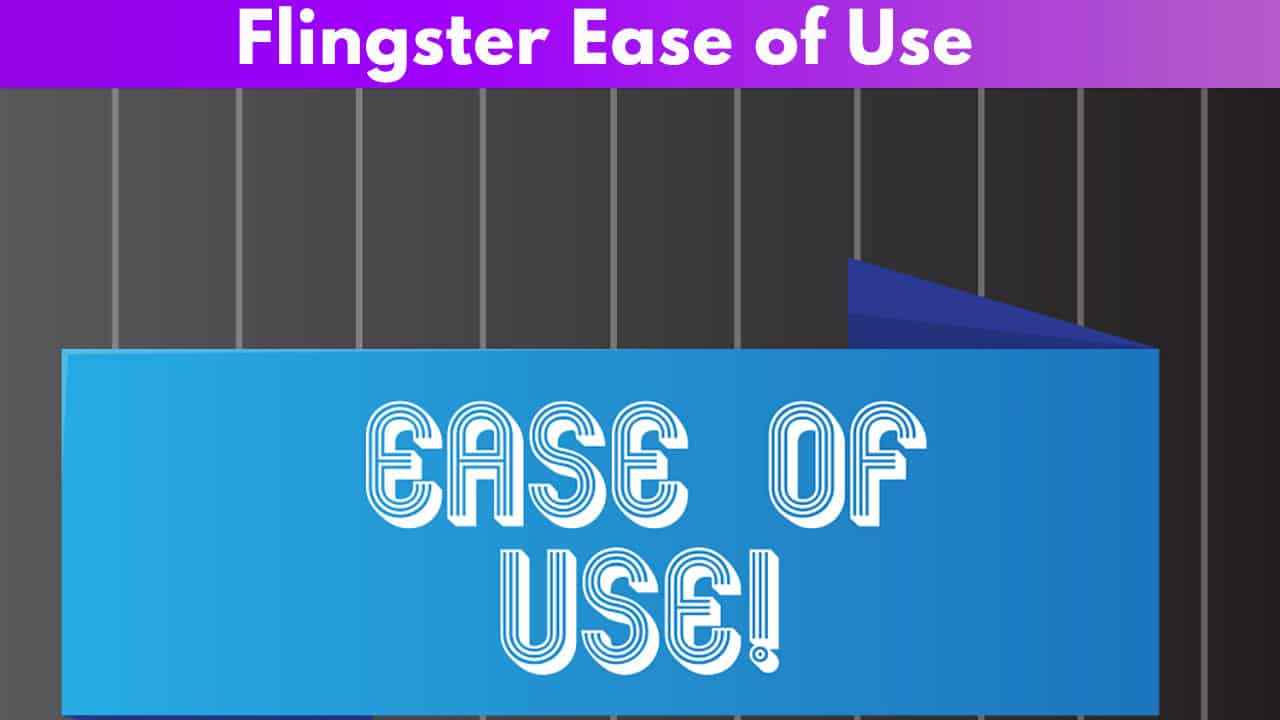 The first thing you'll notice is that Flingster is very easy and intuitive to use.
Here are the simple explanations on how to join Flingster, how to make contacts, set up your profile, chat, and similar.
How to access Flingster dating
You already know that there are three options to choose from when it comes to accessing Flingster.
If you want to avoid the registration process, you can simply select your gender and start chatting as a guest.
If you want to register, all you need to do is click the Join now button on the homepage, provide your email address and gender, and, voilà, you can start chatting with your random matches.
Explore the website without the need to pay for the premium features, and then, if you want, you can easily upgrade your profile to enjoy the premium version.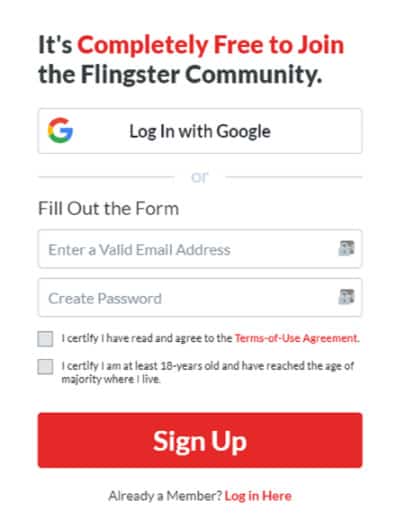 How to Make Contact on Flingster
Unless you upgrade to the premium profile that allows you to choose the gender and location of your matches, you'll be matched randomly with members all around the world.
Click on the "start chatting" button as soon as you log in, and wait a couple of seconds for your first match.
It's important to mention that before you decide to accept or deny chatting with your match, the only thing that will be visible to you and that person is the gender and location.
After that, you'll be able to navigate that user's account, but only while you're communicating.
As soon as your chat is over, you won't be able to access his/her account again.
Choose how you want to chat and enjoy it.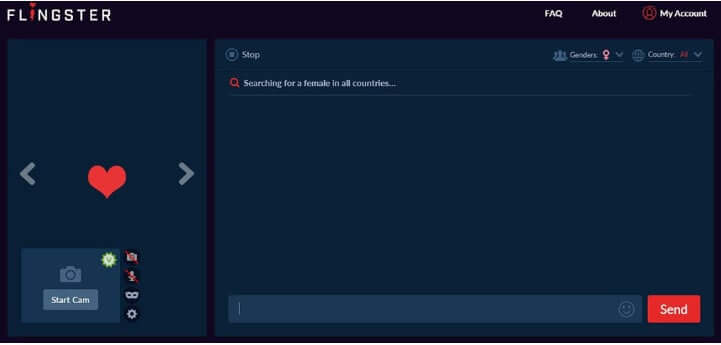 Profile and Chat Settings and Filters
When you access chat settings on the website, you'll notice that you can add the intro message that will make the first contact much easier for you.
Also, you can add tags that show what you're interested in, as well as the filter that allows you to be matched to the members that are interested in the things you add.
In those settings, you'll also find the verified badge as well as choose whether or not you want the messages to be translated to your native language.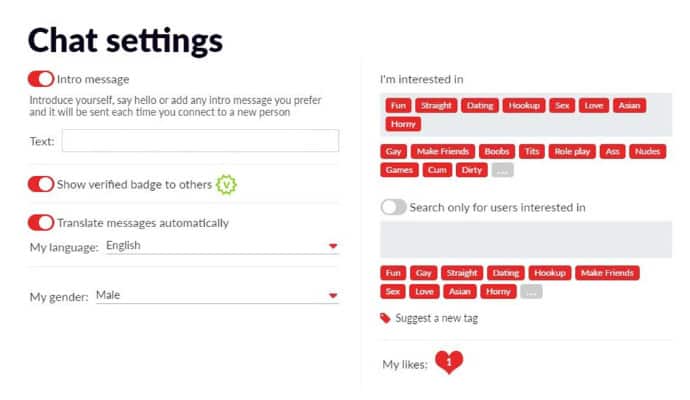 When it comes to your account settings, you can share as much as you want with other users.
You can write a short bio if you wish, but you can also leave it completely empty.
Also, it's possible to add your age, preferences, sexual orientation, as well as hobbies and interests. Still, all of that is optional and not obligatory.
Mobile App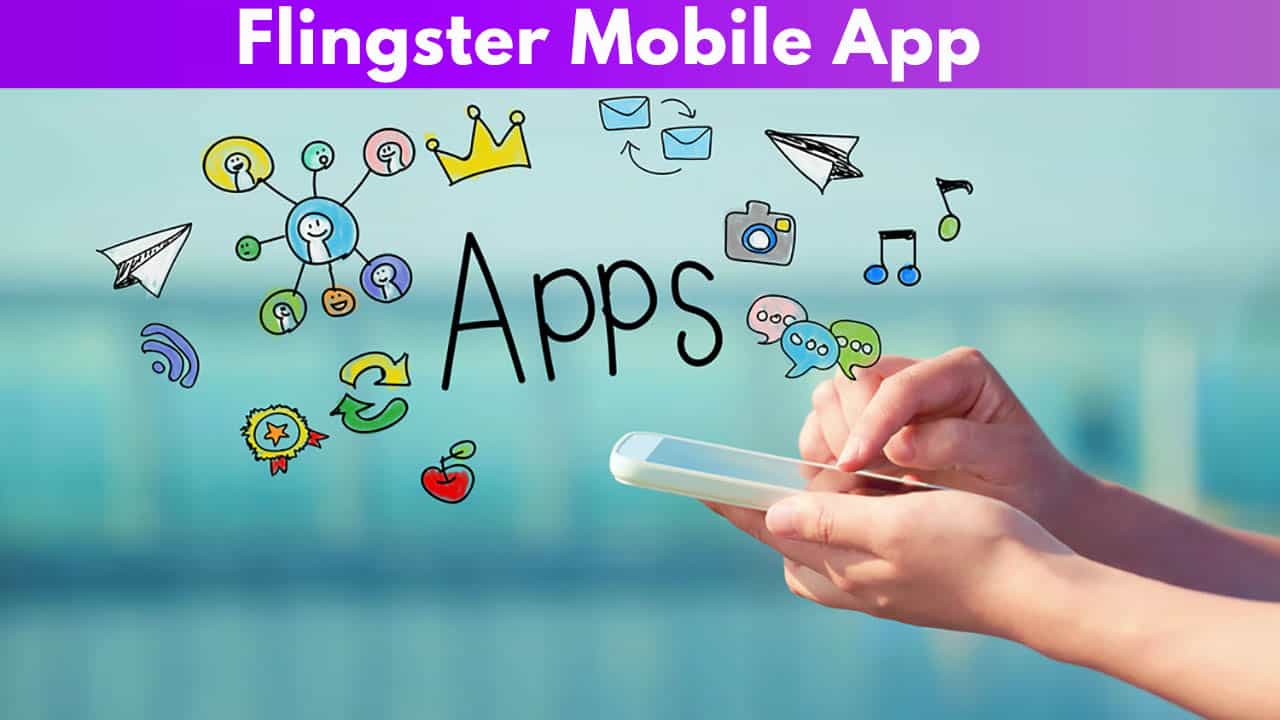 Flingster doesn't have a dedicated mobile app, but the site works fine when accessed from mobile devices because it's completely responsive.
The only downside to that is that you can only receive messages when you're online.
Flingster Design and Navigation
Flingster dating site is all about the convenience and ease of use.
That's why the entire design is very simple and easy to navigate, starting from the registration process to personalizing your info, and making contact with your matches.
The fact that there's no verification process makes the registration super-quick and hassle-free.
Also, all of the icons and buttons are displayed around the chat window, which makes this dating website very effortless to figure out.
For example, you'll see the "report user" flag right above the user's video window.
The only flaw is the number of ads you'll see unless you pay for the premium account.
Pricing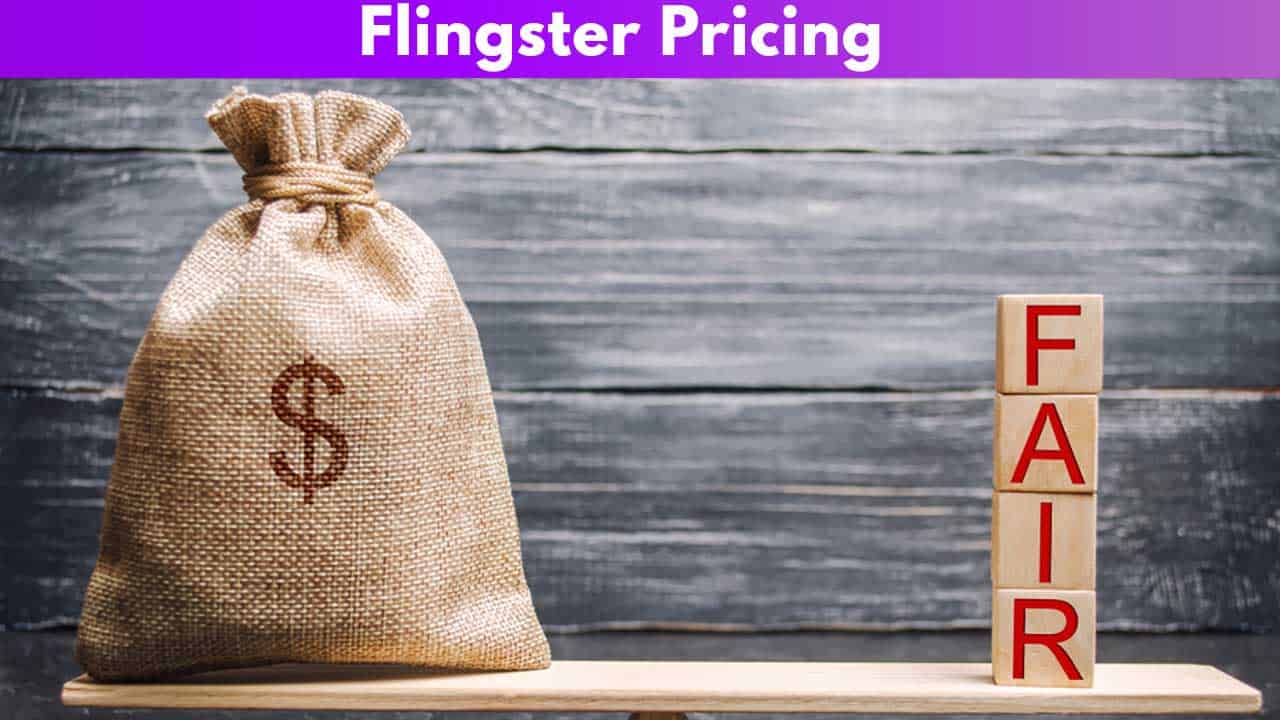 While all of the main features such as registration, text and video chat, AR masks, and the translation of the messages are free, some other aspects of the website require you to pay for premium services.
These features include Ad-free chatting, location and gender filters, AR filter for the face, and verified badge.
You'll also be able to reconnect with a user if you really like him/her.
When it comes to the price for the premium features, you can choose whether to pay weekly, for one month or for six months.
1 week – $6.99/Week
1 month – $19.99/Month
6 months – $14.99/Month
Compared to the other similar websites, Flingster is priced moderately, and the features you get can be convenient, especially if you're really invested in using it.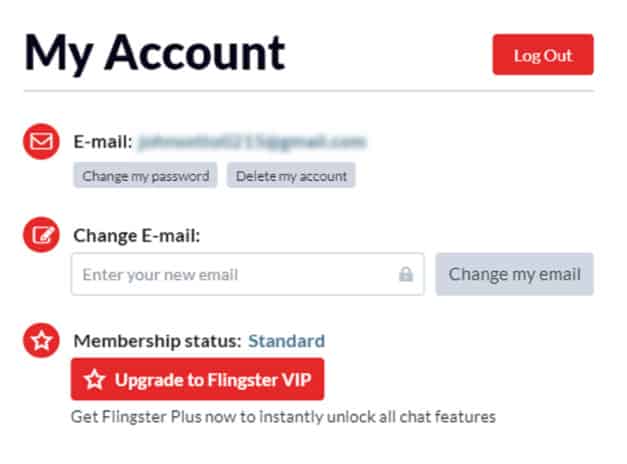 Conclusion and Overall Rating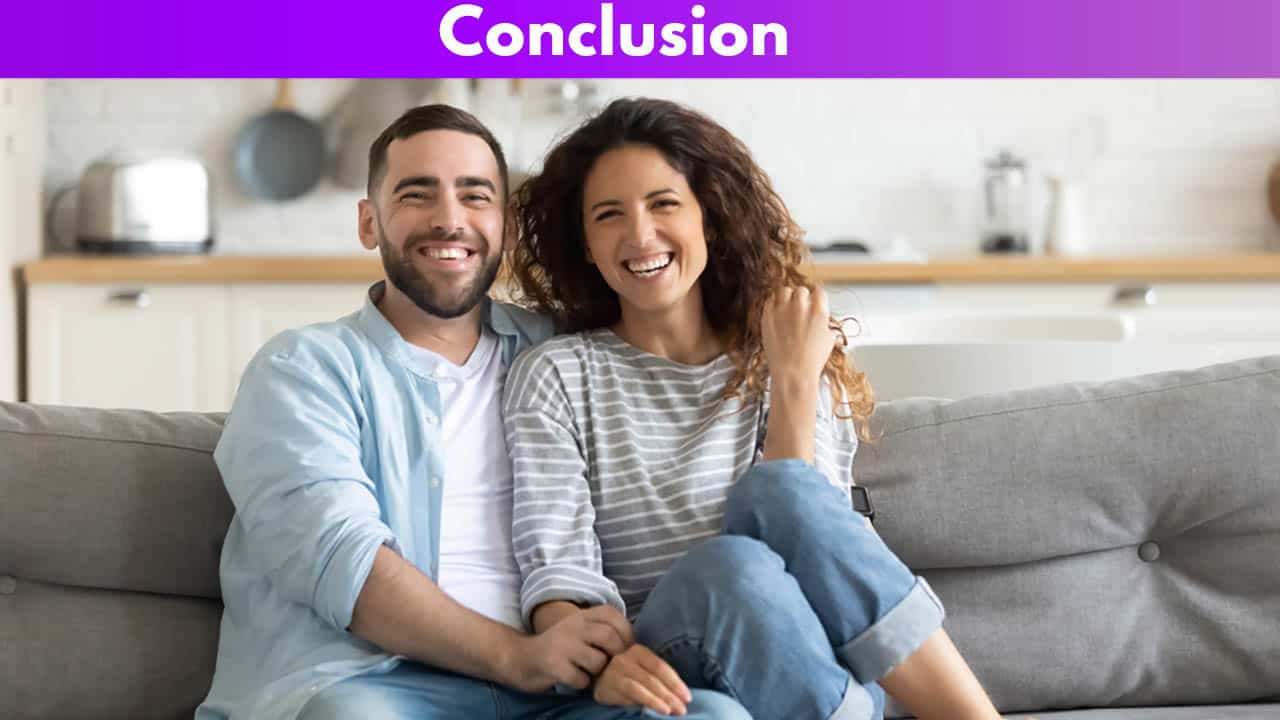 Check out Flingster here to see if it's right for you.
Even though Flingster may be lacking some crucial features that provide a better and more effective experience, it can still be very useful for those who love video chat websites and enjoy anonymity.
Have you had experiences with Flingster or similar dating sites? We would be happy to read about it in the comment section below.
Frequently Asked Questions
If you're still wondering what is "Flingster dating" like, here are some of the frequently asked questions that may give you a better understanding of this dating site.