Many Armenian people are very skeptical when it comes to online dating and different apps and platforms that make meeting their soulmates a lot easier.
However, once Hye Singles has appeared on the market, it seems like all Armenian singles were rushing to create their own profile and start meeting other people from their home country.
Created in order to connect Armenian people from both the heart of Armenia and the diaspora, this is an amazing Armenian dating site that has plenty of active users on a daily basis.
As we explore Heysingles.com, we will also look at:
OFL Top Recommendations based on 100,000+ Survey

"Serious Relationships"
"Discreet Hookups"
"Best Course for Men"
"Quick Flings"
"Normal Hookups"
"Our Quiz"
Is your dating app giving you the best chance for success?
Make sure to take our online dating site/app quiz to find out.
It's a fact that people who follow our dating site suggestions have on average 2 extra dates per month.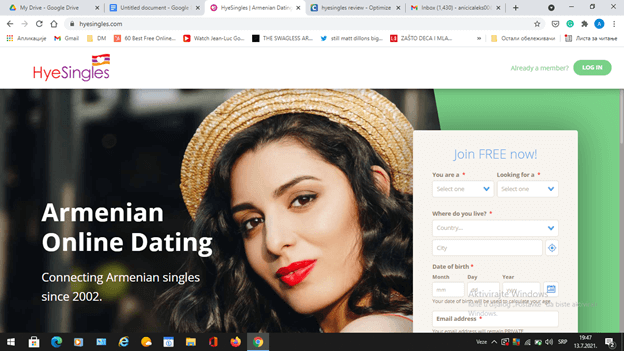 Effectiveness 4/5
Features 5/5
Ease of use 5/5
Pricing 2/5
Best Armenian singles dating site
Great profile quality
Great features
Amazing search filters
No fake and scam profiles
Easy to use
Does not have an app
Expensive membership
Free members can't connect with anyone
Hye Singles is a dating website modeled after popular dating websites like Turkish Personals and Arab Lounge and its main goal is to connect people of Armenian descent and help them engage in a relationship.
This website was created almost a decade ago and even though it wasn't that popular in the beginning, it has gained a significant number of users during the last two years.
Hye Singles gathers both Armenians living in their home country, but also Armenians who live all around the world.
The biggest Armenian diaspora community is located in the United States, so you can see many people from this country joining the platform to find a significant other from their homeland.
Even though it is a website made primarily for Armenians, you can find a good number of people who have no Armenian descent and have never even been to Armenia, but still want to find a potential partner who origins from this country.
The platform has 250,000 registered users, and more than 200,000 of them are active on a weekly basis, so we can say that this website is pretty relevant.
There is almost an equal number of male and female users and they are usually somewhere between 25 and 34 years old.
OFL Top Recommendations based on 100,000+ Survey

"Serious Relationships"
"Discreet Hookups"
"Best Course for Men"
"Quick Flings"
"Normal Hookups"
"Our Quiz"
Since the user base is not that old, you can find people looking for different types of relationships, from long-term relationships (like eHarmony or Tinder) to hookups (like BeNaughty or Ashley Madison), and also some of the older ones who are looking for a real marriage.
However, the platform is not open for members of the LGBTQ community so in case you are an Armenian who belongs to this community, I recommend trying some of the more popular and modern dating apps like Tinder or Badoo.
I believe this is a pretty good and active platform and it seems like everyone can find what they are looking for once they create their own HyeSingles account.
Even though Hye Singles is not a very popular dating website and doesn't have as many users as most of the popular ones have, it is still designed pretty well and you can navigate through it easily.
The website is enriched with pale purple and pink colors that make it very pleasant to the eye and it gives you a brief look at all the options and other people's profiles.
One of the heart things about it is that it is completely ad-free, even for free members so you will be able to sit down and enjoy the dating process without stupid ads popping out all the time.
The signup process is also very easy and very well designed, so even people who have never used a dating website or app before will be able to successfully fulfill it.
It is also very functional and you will see all the options and features this website has to offer once you open your homepage, so I believe it is really a well-designed platform everyone can use with joy.
Ease Of Use (Mobile and Desktop version)
As you could probably see, the Hye Singles dating platform is designed in a very practical and simple way, and creating a profile on it is a lot more simple than on most other platforms.
If you want to make sure everything works out without any problems, then you should follow our step-by-step guide and learn about everything this website has to offer.
You should know that you need to be over 18 years old in order to become a member of Hyesingles, otherwise you will not get accepted and risk getting banned if you lie about your age.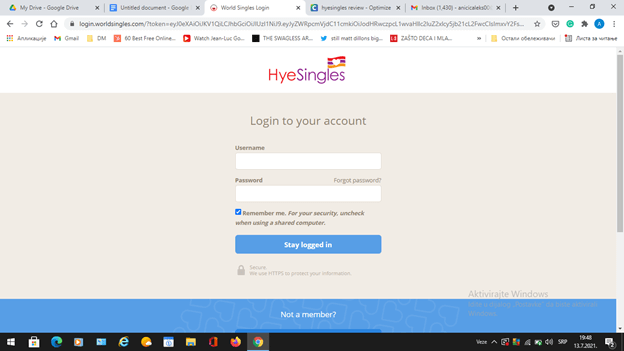 The signup process is very simple but it will take you some time because you will have to answer a dozen of different questions.
When joining the platform you will have to answer the questions regarding your sexual orientation and preferences, choose your sex, leave information about your date of birth, location and your place of birth.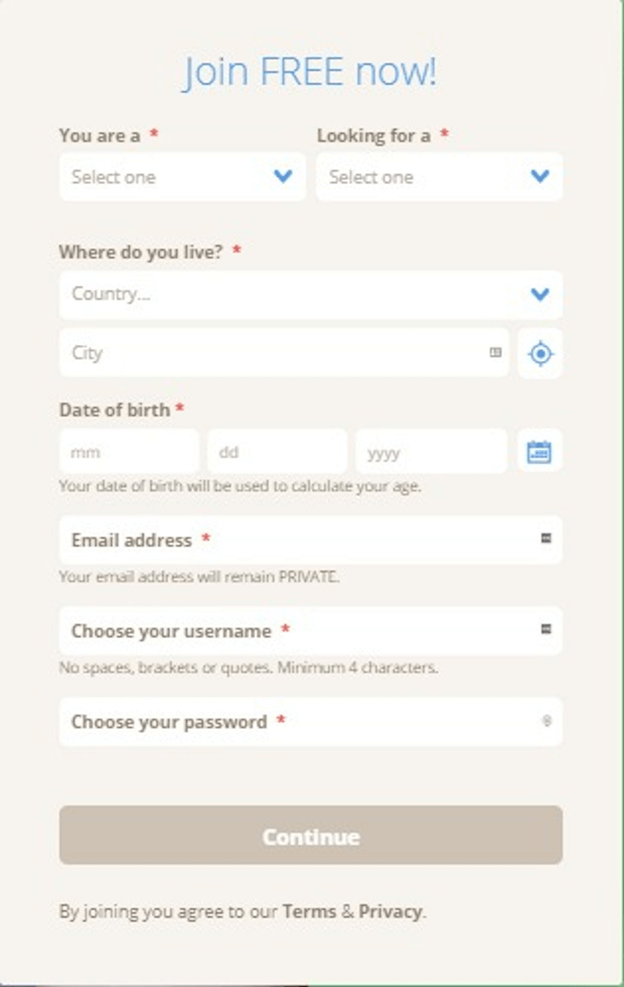 Then, like on most websites, you will have to leave your email and create the original password, and also come up with an original username that is in some way connected to your real birth name.
After you have finished all of these steps, you will be allowed to customize your profile and start adding information about yourself.
You will have to upload as much profile information as you can if you want to get verified and start receiving potential matches, so I recommend doing this in the beginning.
There are several sections and you will have to answer questions regarding your physical appearance like the color of your eyes and hair, your height, and weight.
After that, you will be issued with a questionnaire regarding your profession, your education, and the salary you are earning at your current job.
Then, you will receive a short questionnaire regarding your lifestyle and your perspective on different things – from religion to politics.
This is an especially important section for those who are looking to marry through this website, so I recommend being as detailed as possible.
After you have finished all of these questionnaires, you will have to answer some basic questions regarding your ethnicity, parental status, and fine things you like and want in life.
Once you have uploaded all the information there is, you will have to upload your primary profile picture.
This is something you have the option to skip, but I recommend all new members upload a photo or two because it will make their profile look a lot more realistic and interesting to other members on the platform.
You should also know that profile without a profile picture will not get the opportunity to contact other users before you upload one.
After you have completed your profile you should check your email address and verify your profile.
This makes it a lot easier to differentiate between fake and real profiles because fake ones usually have no pictures and little to no information uploaded.
Connecting with other users
When it comes to connecting with other people on this dating service, you should know that you will be able to exchange messages and reach out to others only when you become a platinum member.
There are different ways you can connect with others and you can choose whether you will do it through likes, slideshow, or private chat.
All members, even free ones are allowed to send like to other users on the platform and they get access to an unlimited number of likes.
Once you have clicked on the heart button next to someone's name, they will receive a notification you liked them and decide whether they want to like you back or maybe reach out to you through a private chat.
The Slideshow feature is similar to the swipe-up option that is popular on Tinder and it allows you to browse all users in your surroundings one by one.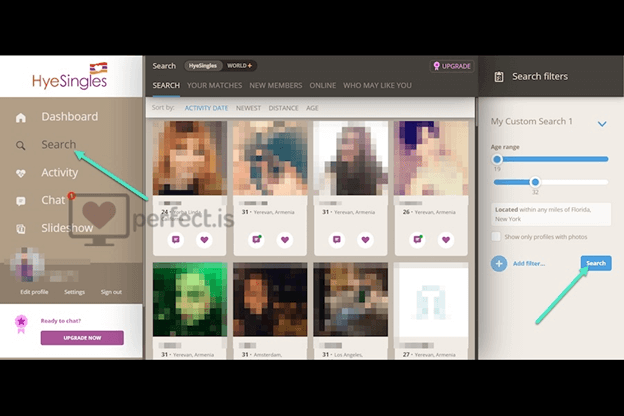 This is definitely the best feature and it allows you to connect directly with someone, without sending any types of likes and winks.
It is also the easiest way to see whether someone is a good fit for you or not and you will be able to do that after just a few messages.
The website also provides you with a variety of search filters so you can choose your Armenian women or men based on your interests, favorite personality traits, and even education and profession.
You can search for people based on their age, location, marital status, profession, and even physical appearance.
The platform basically allows you to create your perfect person in the search filters and then try to find her among registered users.
The Hye Singles platform offers a very unique and interesting presentation of other people's profiles.
Once you open your homepage you will see a few photos of each user, basic information about their name, age, location, and marital status.
This is a very easy and practical way to find out enough information about someone without actually opening their profile.
In case you find someone interesting, you can always open their profile and find out more about them and decide whether you will send them a message or not.
Since the signup process is very long and detailed, you will have so much information about everyone on the platform and you will be able to see whether they are a good fit for you or not.
Each profile has several sections where you can see information about their physical appearance, life interests, ethnicity, marital and work status.
This is a pretty great feature because ti also allows you to choose search filters in a much better way by searching for specific things and traits you want your partner to have.
Hye Singles may not look the most interesting but it definitely has a few interesting special features.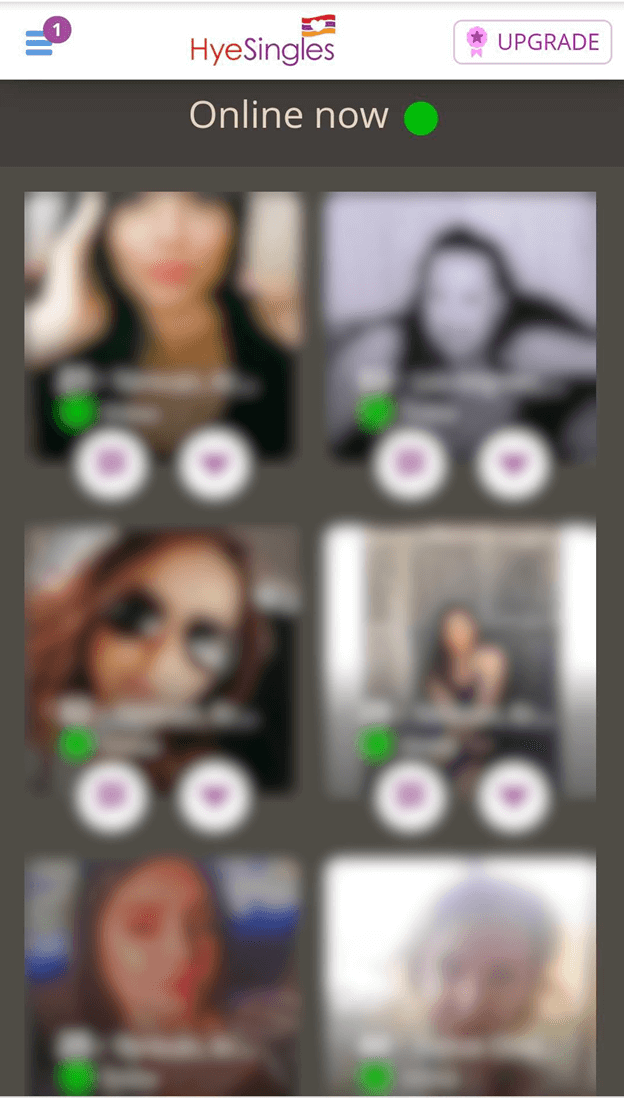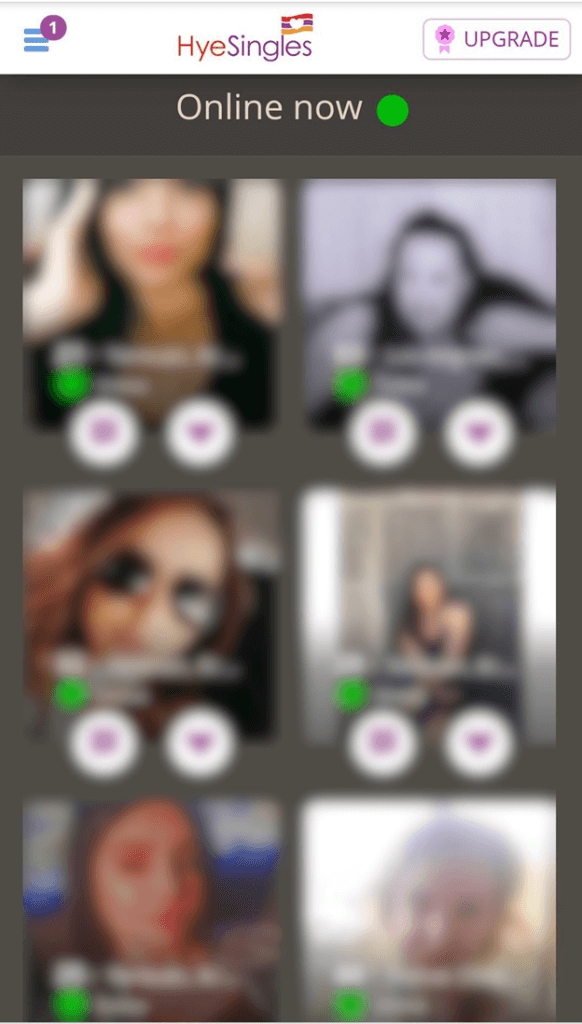 These are some of the special features Hye Singles offers to its platinum members that can enhance your dating experience in an instant.
The Hye singles platform is run by the World Singles Network company that has plenty of other dating sites too.
In case you don't have too much success on Hye Singles, you can easily choose the option to see active members from the whole World+ network living in your surroundings.
You can also set the search filter and see people from Armenia who may not be active on Hye Singles but have dating profiles on some other websites of this company,
The slideshow option is similar to the swipe-up option you have on Tinder and it allows you to get an overview of someone else's profile and decide whether you like them or not.
You can choose the like or pass option, just like on most other dating platforms.
Hye Singles really values its user's security so it allows them to choose whether their profile will be visible to all other accounts on the website or not.
You can also choose to hide your profile from just one specific user which is also a great option.
Unfortunately, Hye Singles still does not have a mobile app so you will have to stick with their website.
Even though this could make it way more popular and attract a lot of users, it seems like Hye Singles doesn't plan on creating one in the future either.
However, the website has a mobile-friendly version which makes it accessible via a regular smartphone, so you can try using it this way too.
In comparison to some of the most popular dating platforms on the internet nowadays, Hye Singles is a pretty expensive dating website.
Even though the website offers some free services for non-paid members, you will not really be able to connect with anyone before you purchase a membership.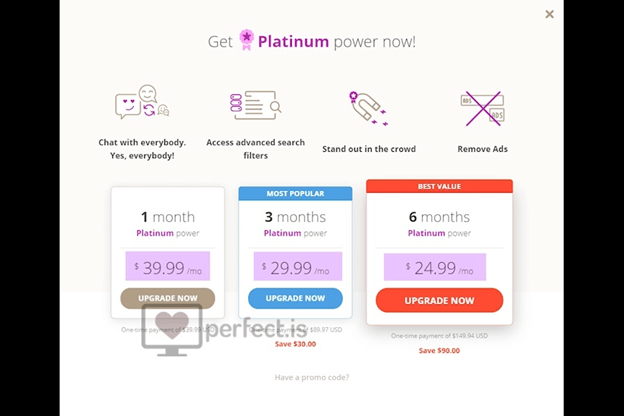 Free profiles are usually those fake and scam profiles so if you really want to meet a potential partner through this platform, I recommend investing in a membership.
However, there are quite a few things free members can do on the platform and you may want to give it a try this way and decide whether you want to invest in membership or not.
These are some of the free services you can use on Hye Singles:
See other peoples profiles
Use basic search filters
Send an unlimited number of likes to other users
Get access to the Slideshow feature
As you can see, free members still get some opportunities, but they definitely won't be able to send messages to other people they find interesting.
However, paid members are the ones who get access to everything, and here are all of the features they are allowed to use:
Send private messages
Start messaging anyone on the platform
Use advanced search filters
Get access to World + and Visibility
Update your profile as much as you want
A membership on Hye Singles is very expensive, especially when you compare it to other popular dating platforms like Tinder or Badoo and it will cost you 40 dollars per month.
You can always save up some money and pay for a membership 3 or 6 months upfront and this way it will cost you 30 or 25 dollars per month.
Hye Singles accepts several payment options and you will be able to purchase your membership through a credit card, your PayPal account, or cheque.
Once you have successfully paid for your membership you will receive a text message from your bank that will have the "WORLD SINGLES" billion on your statement.
You should also know that the auto-renewal option is always activated and you will have to contact customer support if you want to turn it off.
Hye Singles is one of the dating websites focused on connecting Armenian girls and men throughout the whole world and helping them establish relationships with someone from their own culture.
Our review has tried to inform you about all the features and advantages Hye Singles offers to its users and we hope we have managed to provide you with enough information.
In case you are Armenian and you are looking for a potential partner in your country or Armenian diaspora somewhere else in the world, I believe this is the best option for you and you will easily be able to find a like-minded partner from the same cultural heritage.
We sincerely hope you have enjoyed our Hye Singles review and that you have managed to find all the information you needed in order to create your dating profile on this amazing platform.
We wish you much luck and hope you will create your account the moment you finish reading our review.